Here is the list of some amazing products by renowned or upcoming names that could be great additions to your interior projects this Fall/Winter 2022
As we leave the summer holidays behind to return to the reality of a worker bee's life, we turn our attention to the excitement that a change of seasons can bring to our homes when it transforms its interiors. For those of us in the West, the general atmosphere for the upcoming "darker" seasons equates to warm colors and fabrics. There's also the trend of maintaining a light, open interior to accompany us through the darker seasons. Either way, the interior goes beyond textiles. It hosts the home office, books, music and more. Here's a selection of a few great products to consider for the upcoming seasons.
Essence Life Collection by Crearte Collections
Crearte Collections describes its Essence Life Collection as an expression of what the brand is and how it has evolved. In their words, the collection "endeavors to recapture the knowing glances, intimate embraces, attentive listening and the intensity of living. The desire to go, to be and to remain with your loved ones". Sounds like a perfect idea for the cooler days ahead. The items consist of sustainable materials and natural fabrics combined with a very good finishing which has also a "deconstructed" appeal in the sense that the internal structures are exposed.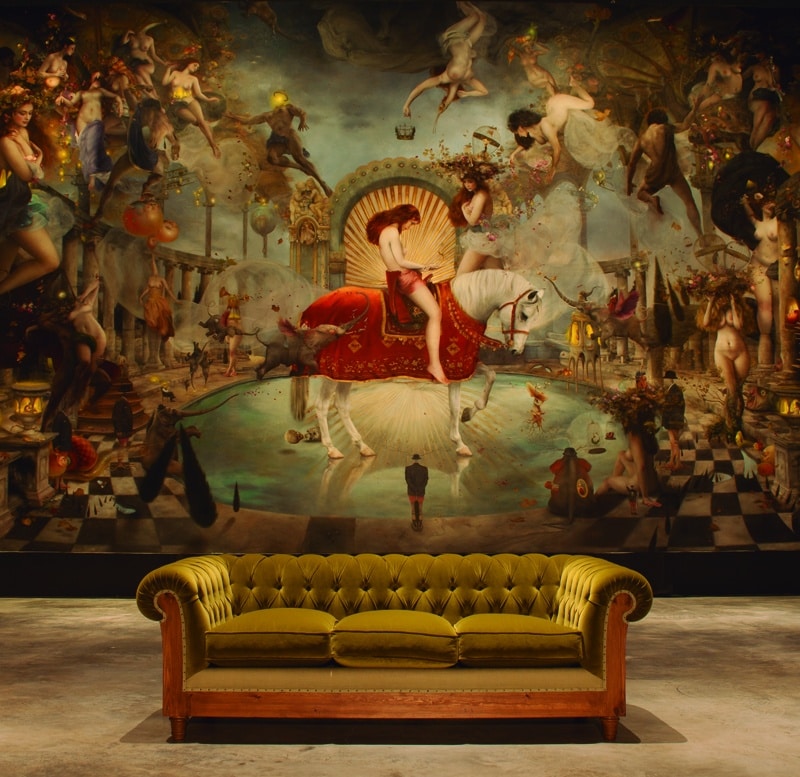 Ginger chairs by Studio Sebastian Herkner for Ondarreta
The Ginger chair is part of a soft-sitting collection created by Studio Sebastian Herkner for Ondarreta, a third-generation family-owned furniture manufacturer based in the Spanish Basque Country. The chair consists of generous, round shapes and inviting, soft upholstery. The seat rests on a number of possible base typologies, which include a four-leg structure, a decorative and organic sled framework and a wooden collar base. This way, the functional and yet very eye-catching Ginger chair can be used in different spaces and contexts.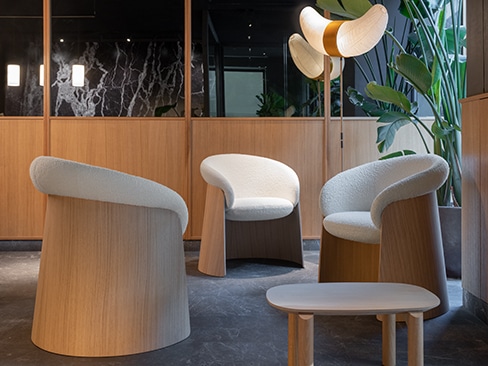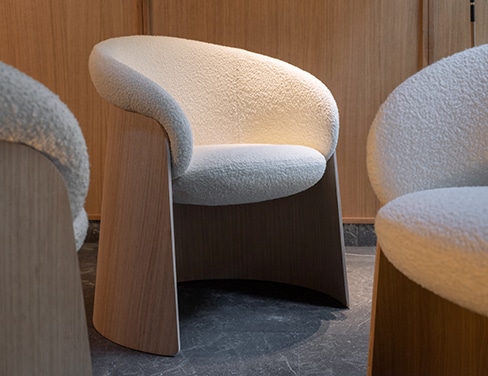 Bookcase Lloyd Tex by Poltrona Frau
Designed by Jean-Marie Massaud, the Lloyd Tex self-supporting bookcase was inspired by the world of hi-fi loudspeakers. Its main feature is the panels made from a technical fabric that is semi-transparent in both its light and dark versions. These panels slide on invisible horizontal tracks made of HPL laminate, a material with a thin but sturdy thickness, veneered in oak with a matte lead finish (see technical specifications here). The final result creates countless, ever-changing possibilities which allow glimpses of the content on the bookcase without completely revealing it.
The Lloyd Tex is available in different combinations of widths and heights, to furnish anything from modern home environments and the largest living rooms to smaller spaces. Also, the bookcase can work as a functional space divider when double-sided.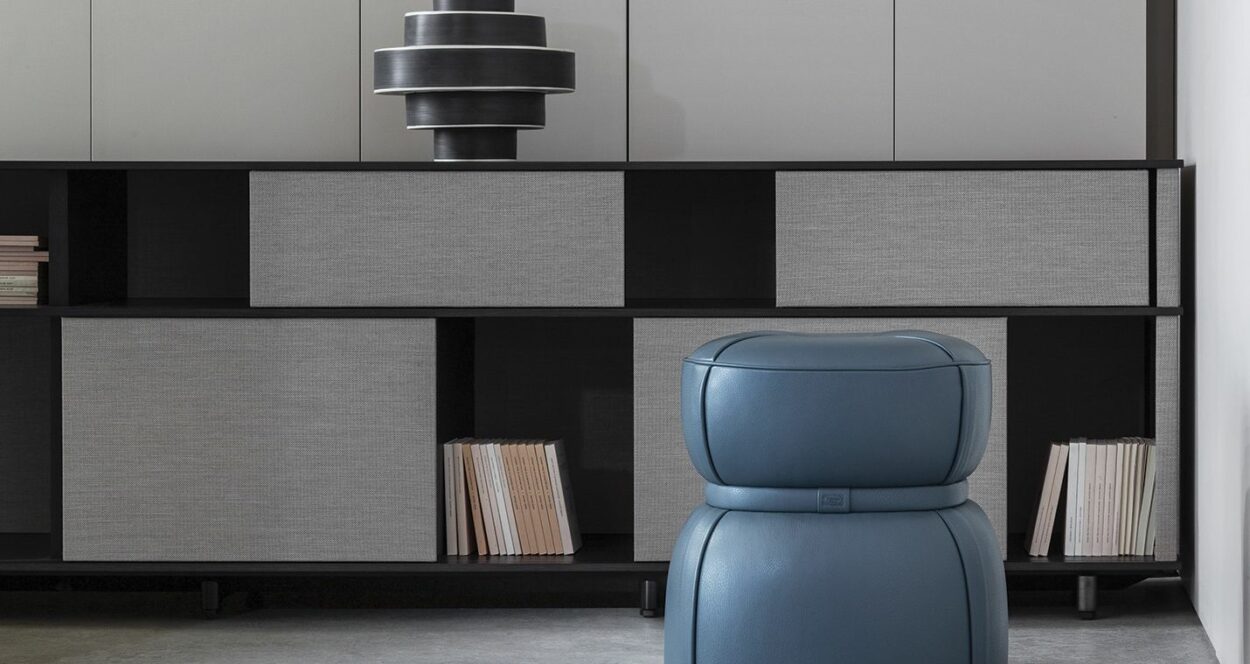 DUSK Secretary desk by D(US)K DESIGN
D(US)K DESIGN was created by a Human Resources expert and a professional designer who decided to combine their skills to create a collection of desks that could help people work from home with efficiency and work-life balance. A private, quiet working space is critical for remote workers – as it is being able to disconnect from one's professional duties at the end of the day.
That is the context behind DUSK Secretary desk. This wall-mounted item has cable runners which can support up to 15 kilos, an integrated cable gland, a pinboard in natural cork and two drawers in an A3 format. Also, it can accommodate a computer when closed. Although the DUSK Secretary desk can come in four different colors, we found the burgundy version particularly suited for fall/winter ambiances.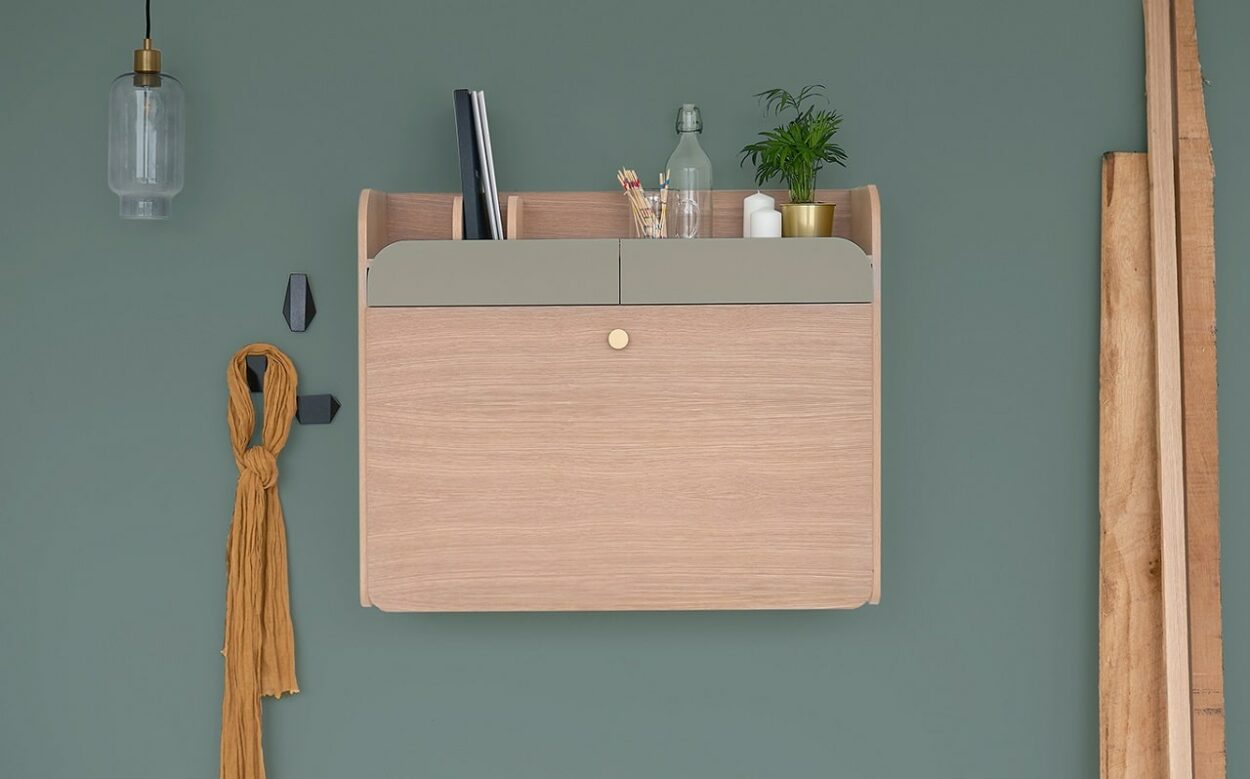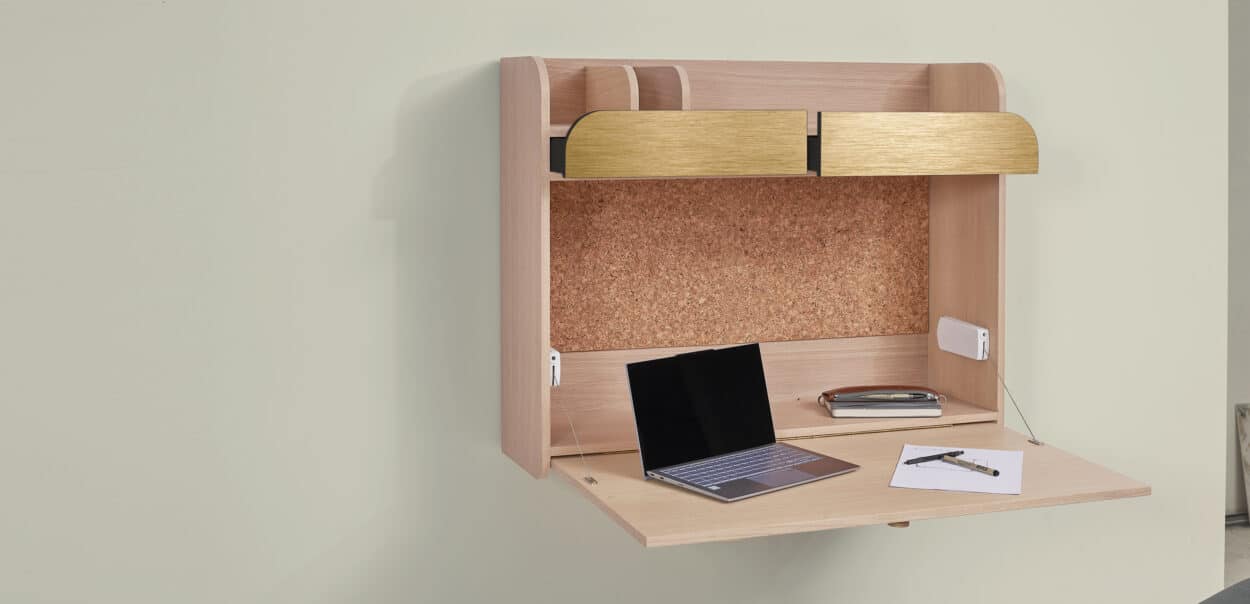 LP-disc player LX X by Samuel Accoceberry Studio for La Boite concept
Designed by Samuel Accoceberry Studio, the LX X combines excellence in furniture making and audio know-how. The attention to detail can be seen in the brilliant woodwork carried out on the emblematic X-shaped foot of this new, 2022 range – as well as in the finishing work on the control panel and buttons, side textile sheathing and acoustic outlets.
This acoustic furniture incorporates high-fidelity loudspeakers, powerful and efficient electronics (5-channel amplifier) ​​and the Wide Sound® 3.0 patent, a technology developed and registered by the internal laboratory of La Boite concept.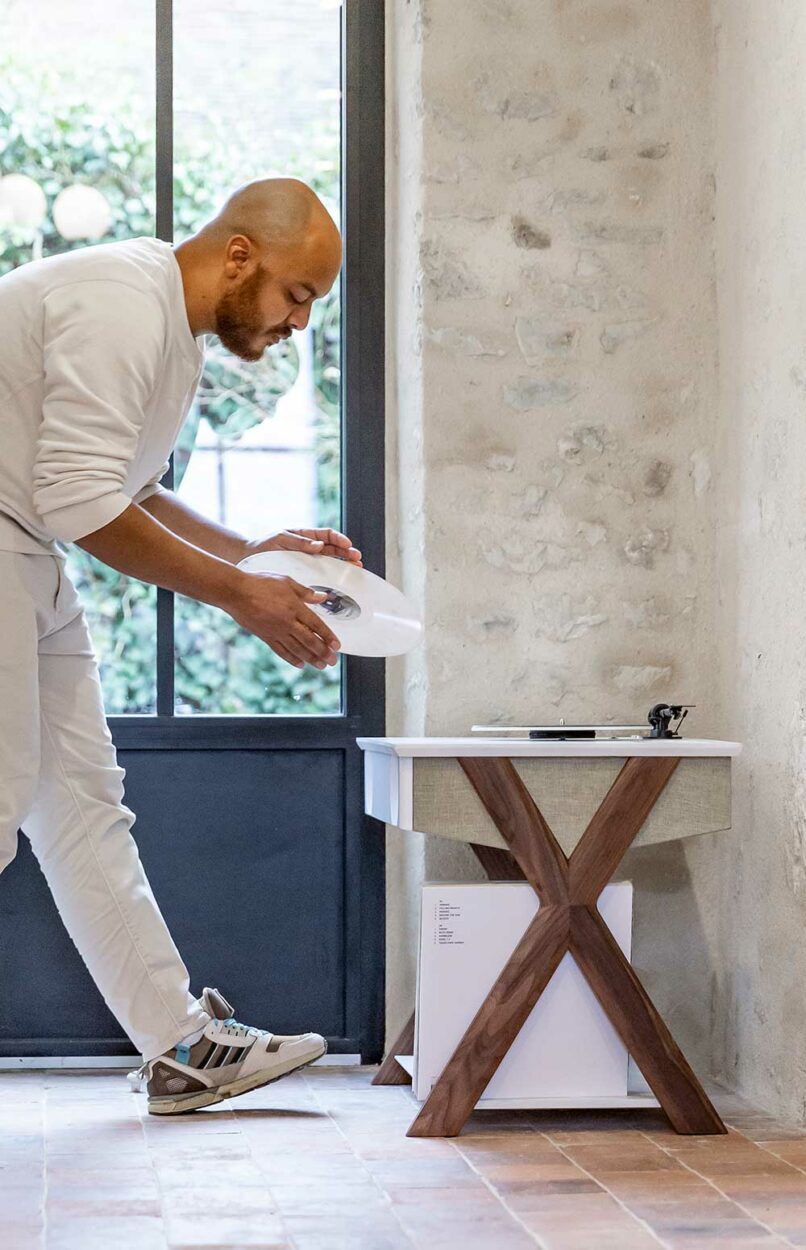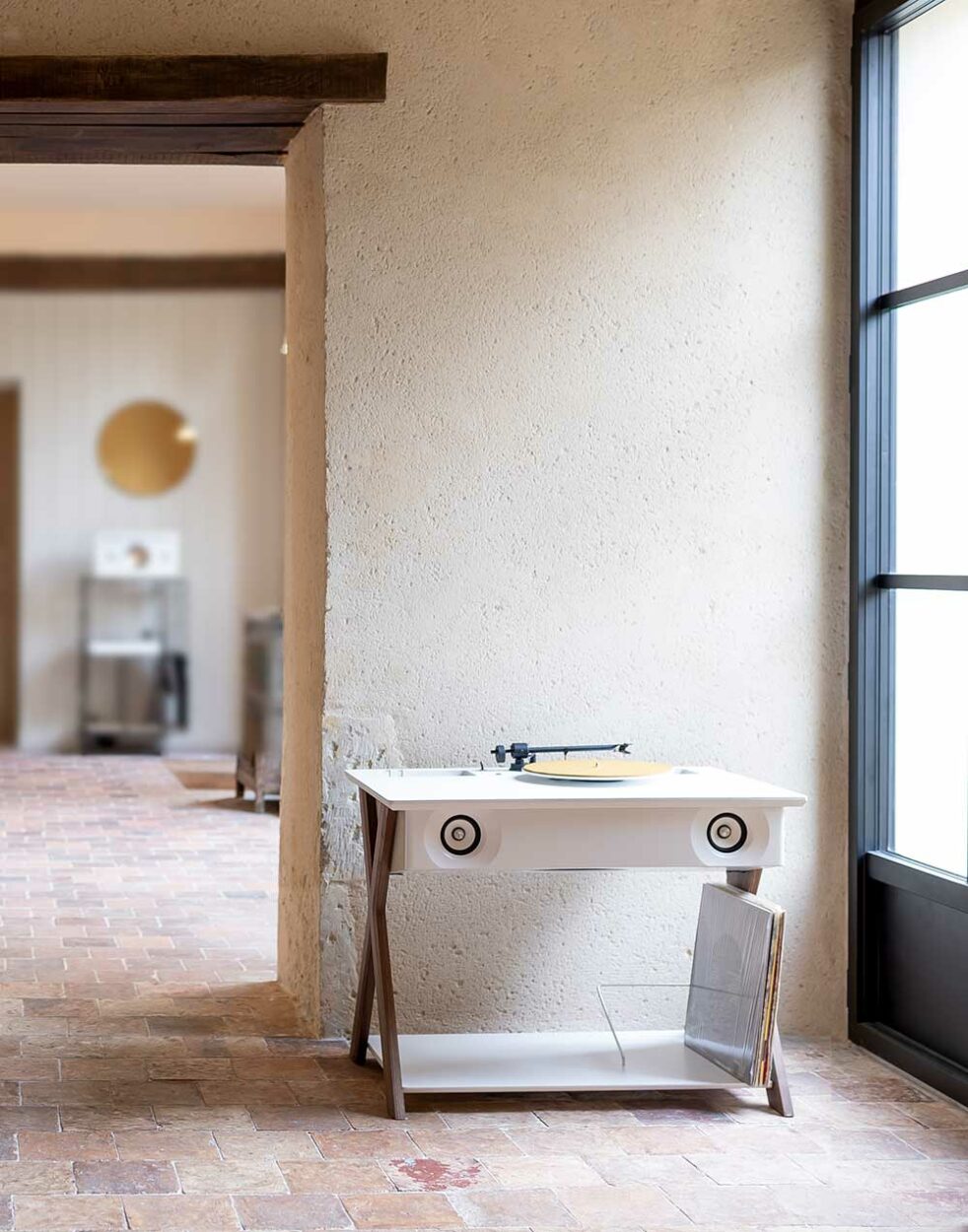 The Terre des Ocres fabric collection by MISIA Paris
Developed by MISIA Paris, the Terre des Ocres fabric collection was inspired by Provence, the French region where some of the greatest painters in history made their summer destination. That is why the large designs are inspired by Cubism and Impressionism, for example, and can come in some quite flamboyant colors.
Modern and yet glamorous, the Euphorie Cubiste pattern, a matte and satin collection, was created in collaboration with the famous New York designer Alison Rose. In the photoshoot staged by Pierre Gonalons, we can find some iconic items by Duvivier Canapés. The Orchid armchair and the famous See Through set of sofas and armchair are covered in the essential velvet MISIA Au Mont des Muses, while the Serge armchair shows the Apparence fabric.