As Japan was becoming an industrial power in the late 1800s and early 1900s, its influence in the design scene also grew.
During the Meiji Era (1868–1912), Japan evolved from an isolated, feudal society to an emerging, modernized, industrial power. The country underwent profound changes that affected every aspect of life, including its entry into the international trade scene, exporting handicrafts and chinaware to a global market. In 1928, Japan established a national laboratory in order to study and instruct on design, inviting renowned designers like Bruno Taut and Charlotte Perriand to teach there. In the laboratory, they reassessed Japanese traditional craftsmanship from an industrial perspective.
In a traditional Japanese home, the floor functions as a chair, sofa and bed. Often, they place woven straw mats called tatamis on the floor, along with low-sitting furniture items such as tables for eating, writing or displaying objects. One could easily regard the chair as a symbol of Japan's "Westernization", but as much as Western science, technology, politics and aesthetics greatly influenced the Japanese during the Meiji Era, Japan always managed to preserve its very individual character and culture, such as the striking visual and functional simplicity of Japanese design. In this article, we identify five current must-know Japanese designers/architects.
READ: Japanese tatami mats: from traditional to modern
Miyabi—Elegance and Grace— by Kazushige Miyake
Kazushige Miyake describes his style as simple and unembellished; as is evident in his designs of electrical appliances which range from smartphones to kitchen products, furniture and other household articles, bicycles and items rooted in traditional Japanese craftwork.
Launched in 2022, he worked on four projects for German multi-brand Blomus. In the KUON upholstery series, stools, armchairs and a two-seater couch feature a sustainable bouclé fabric and round, comfortable forms. The AVIO series, on the other hand, consists of a stool and side table where two rounded halves make a whole, thanks to a simple connection across a narrow gap. The items are made of FSC-certified wood and are available in black, as well as a lighter, neutral color.
The other two items are YURAGI, a modern candle holder that works like a lantern, and the vase MIYABI, inspired by Ikebana, the Japanese art of arranging flowers in sculpture-like bouquets. Also, the word "Miyabi" could be translated as "elegance", "grace" or "refinement". Stackables, Modulars and a Geometric Plant Display Stand by Koichi Futatsumata
The work of architect and designer Koichi Futatsumata in interior design can be seen in ambiances like the Chalet W villa in Niseko, Hokkaido, and a shop in Tokyo belonging to the Australian botanical skincare brand Aesop. In the spring of 2022, the Japanese furniture label E&Y released a two-line collection, and Futatsumata designed ESKER, a stackable chair with a seamless form from frame to seat. For E&Y's Edition line, he created a geometric plant display object called №8.
"It works like a piece of furniture physically bringing plants into the room. Based on the dimensions and shape of a standard No. 8 traditional Japanese clay pot (around 9.4 inches), it combines three functions (planter, side table, and water tray) integrated as a single object from a geometric perspective," he stated in a press release.
In January 2023, he released the SAND chair as part of the Tendo Japanese Modern / 80 Project, a celebration of the 80th anniversary of furniture manufacturer Tendo Mokko. The solid wooden legs are "sandwiched" between multiple layered plywood parts, and the backless chair can be converted into an armchair with a backrest or a bench connected to a side table.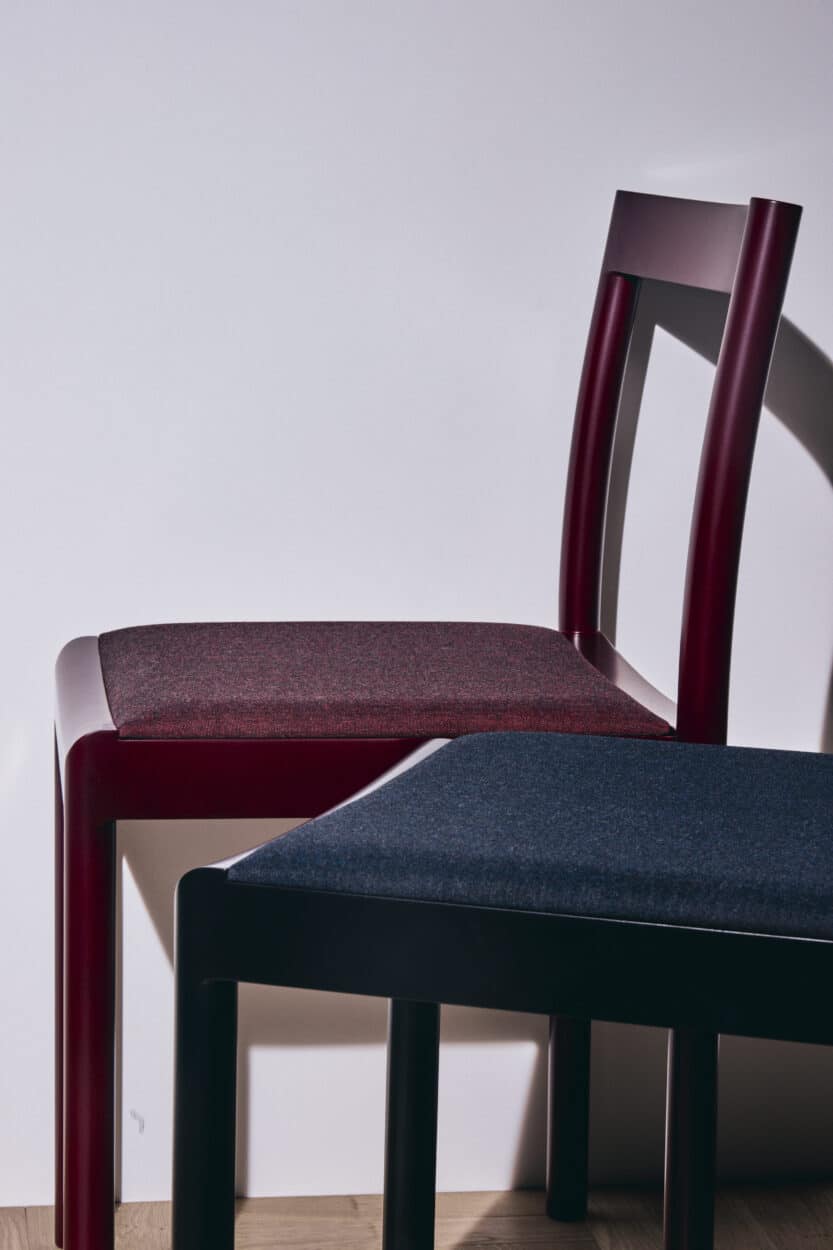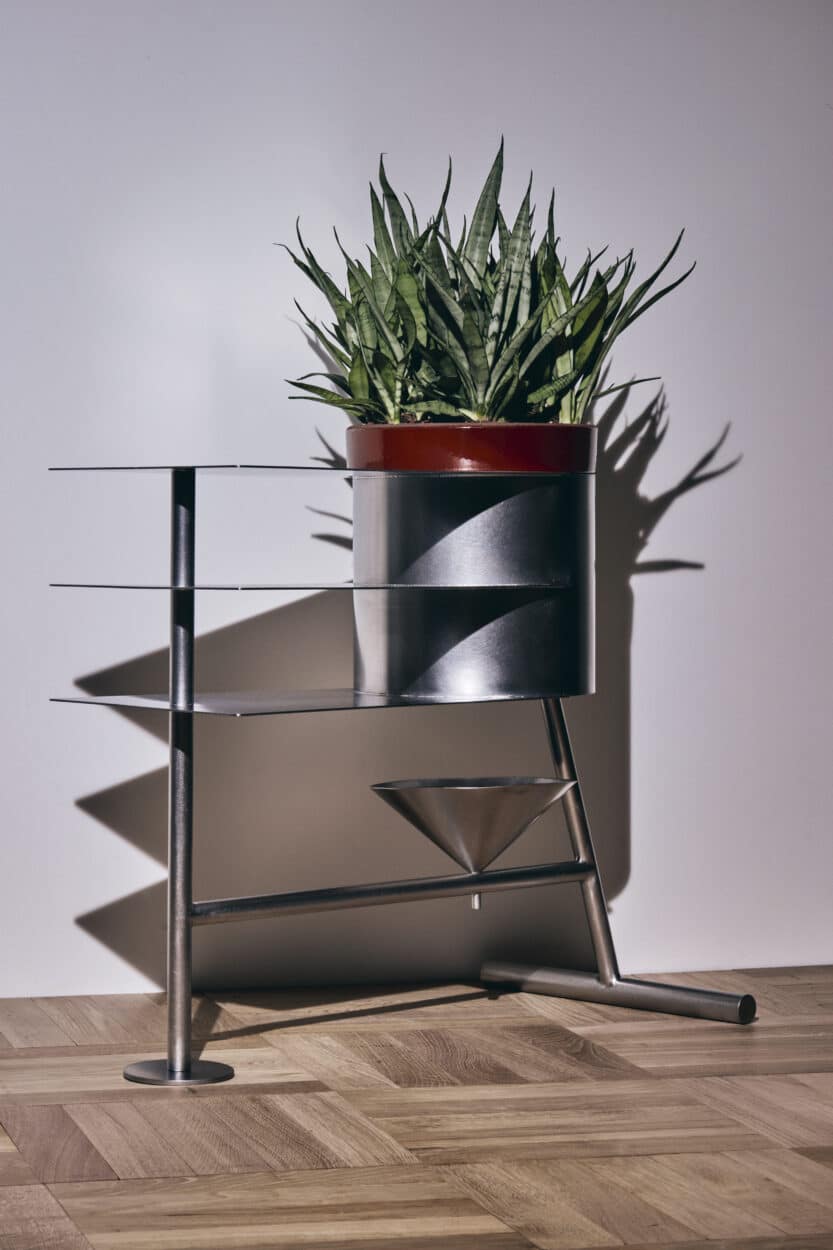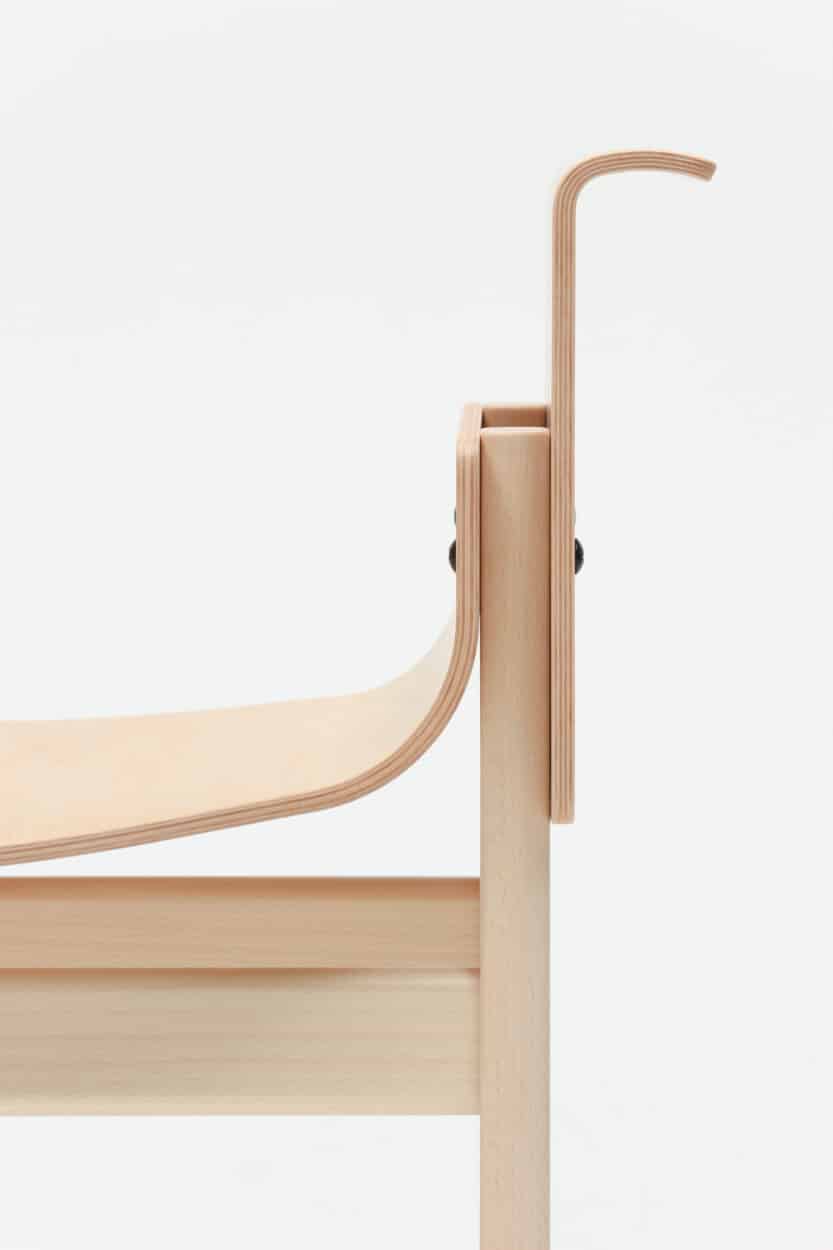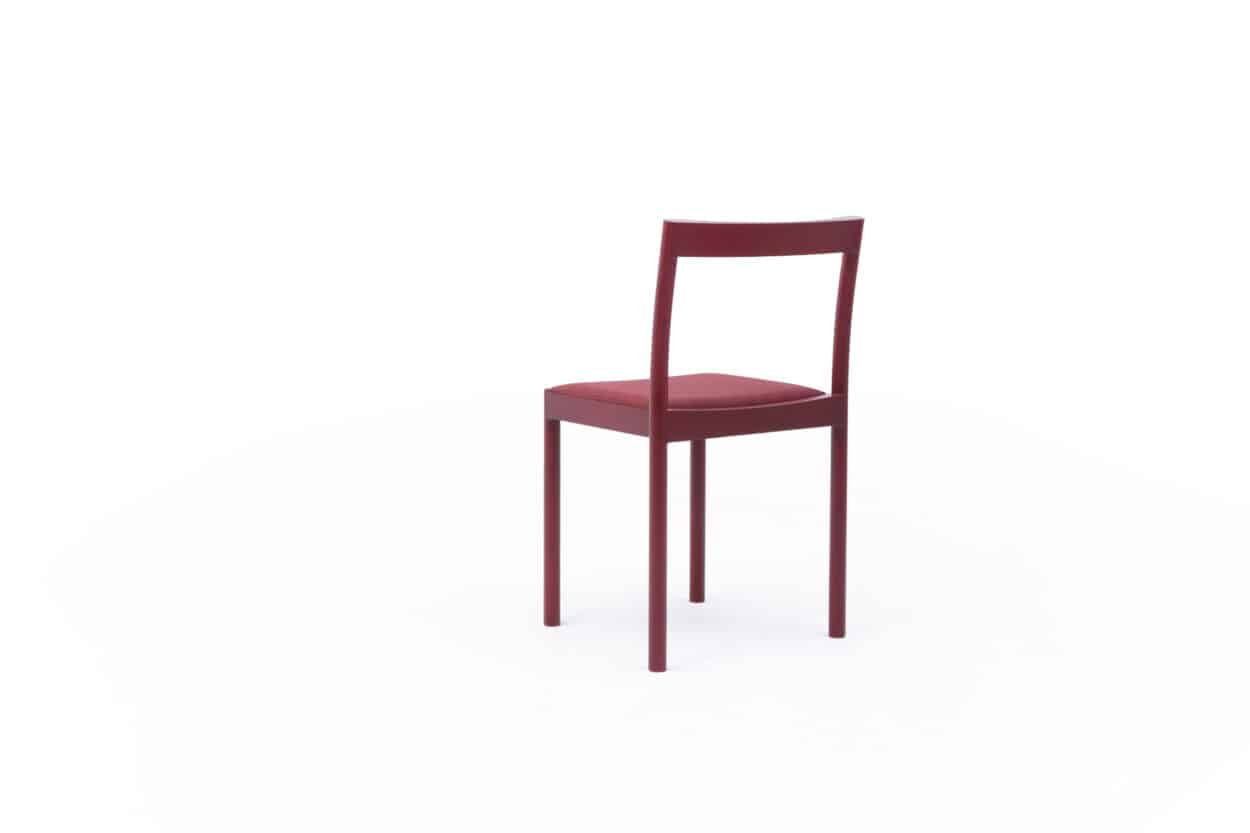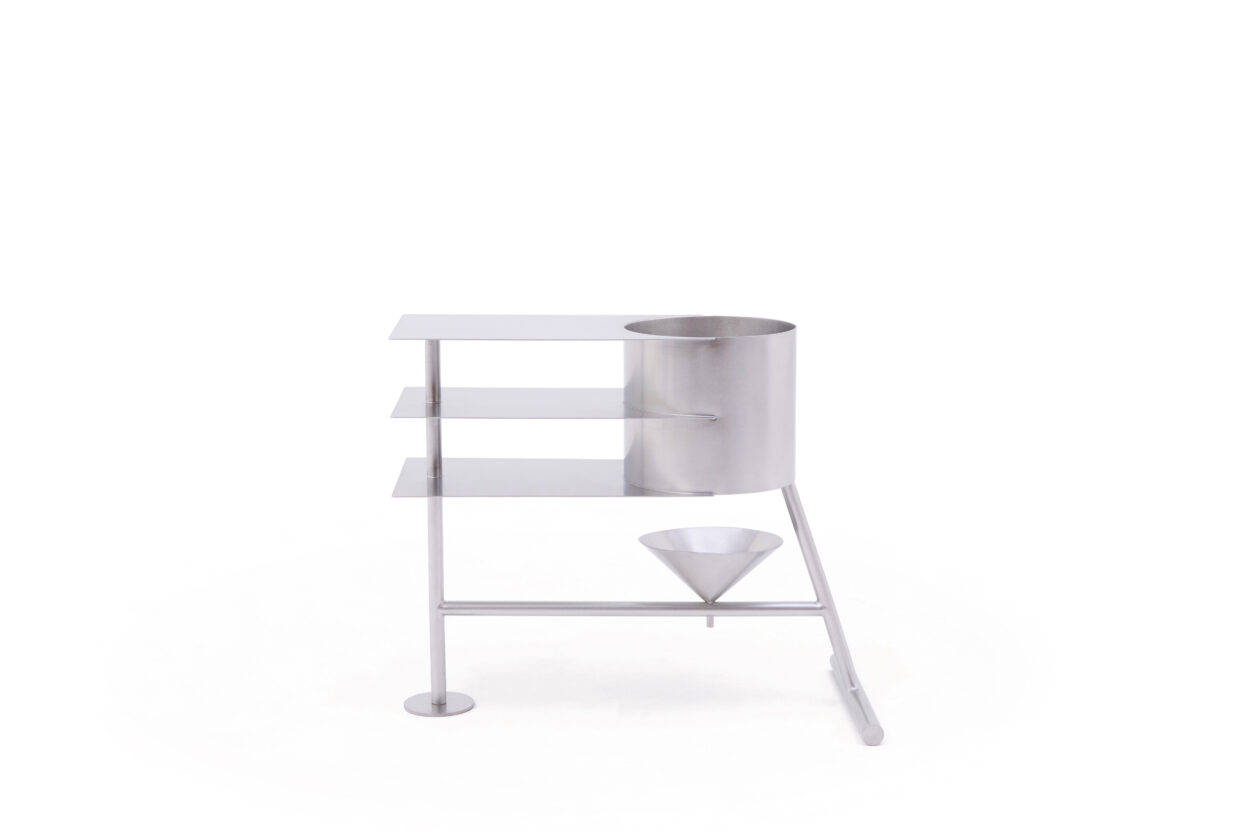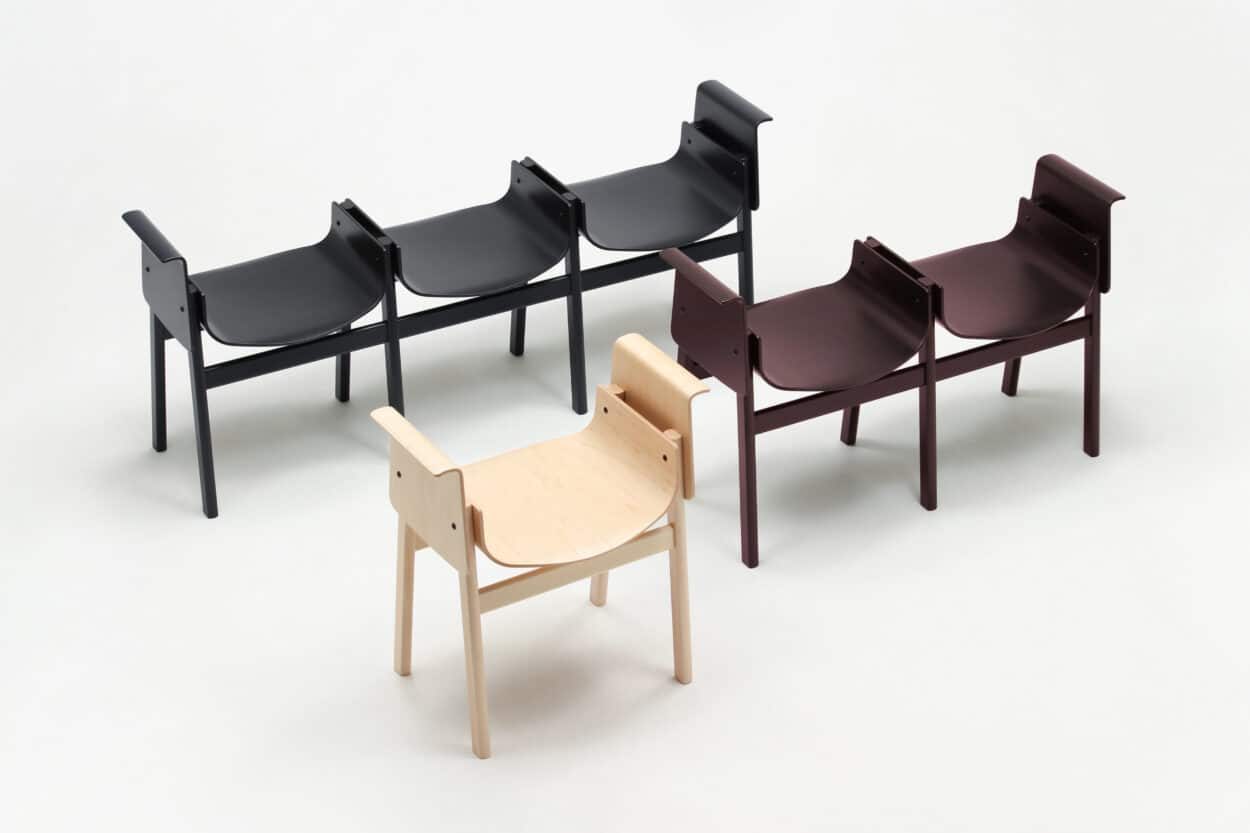 A Name That Requires No Introduction: Oki Sato of Nendo
The architect Oki Sato created the company nendo which has now practically become a nickname for Sato himself, as mentioned in a previous profile article by ArchiExpo e-Magazine. In the andon, we see how a supporting structure also houses a lamp that illuminates the lower ambiance in much the same way as an ancient Japanese floor lamp.
The enKAK collection, for IRIS CHITOSE, features modular working stations for today's more diverse workplaces which include offices, cafés, homes and other establishments. Among the collection's 300 items are desks, flap tables, sofas, booths, chairs, stools, light fixtures, lampshades, coat racks and even trash bins. Oki Sato selected a neutral, elegant palette of seven colors for the collection, and designed the fabrics and floor coverings from scratch.
In the interior design front, nendo worked on the Sumu Fumu Terrace lounge for Sekisui House. The space can host anything from consultations over a cup of coffee to meetings with architects, workshops and art exhibitions. In order to enhance this versatility and avoid any sense of unease associated with enclosed spaces, Sato selected glass doors that allow for plentiful natural light and offer views of the greenery outside. Two hundred frames are combined in a spiral shape with interspersed plants, and the glass doors have rails for the flexible attachment of shelves, hangers, hooks, and monitors.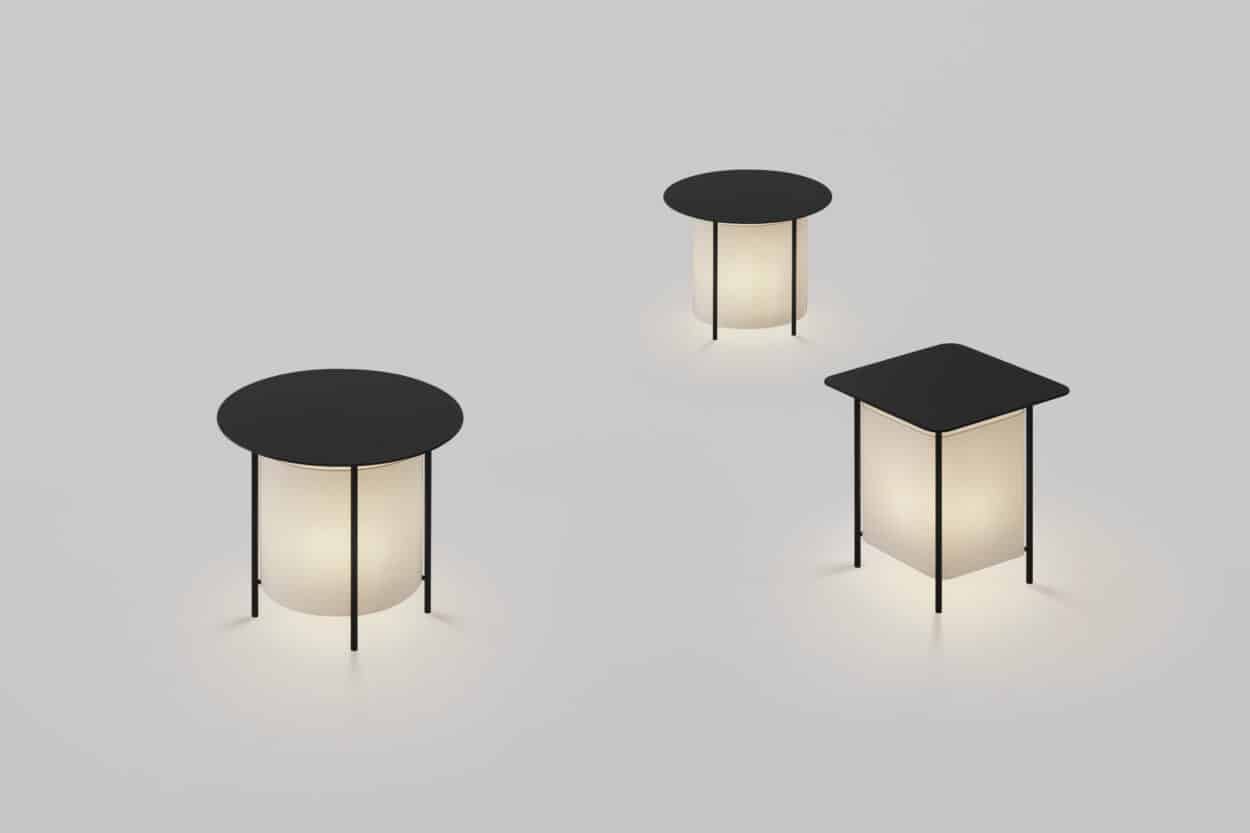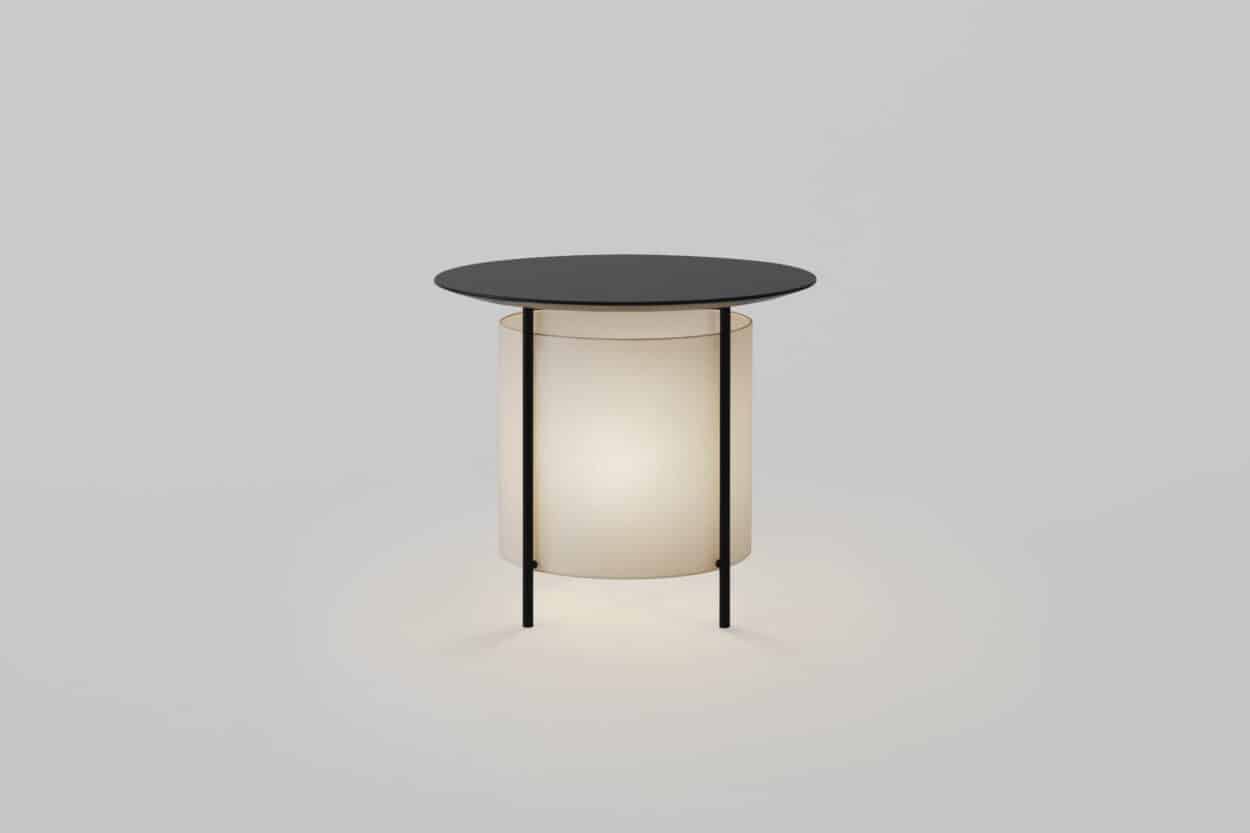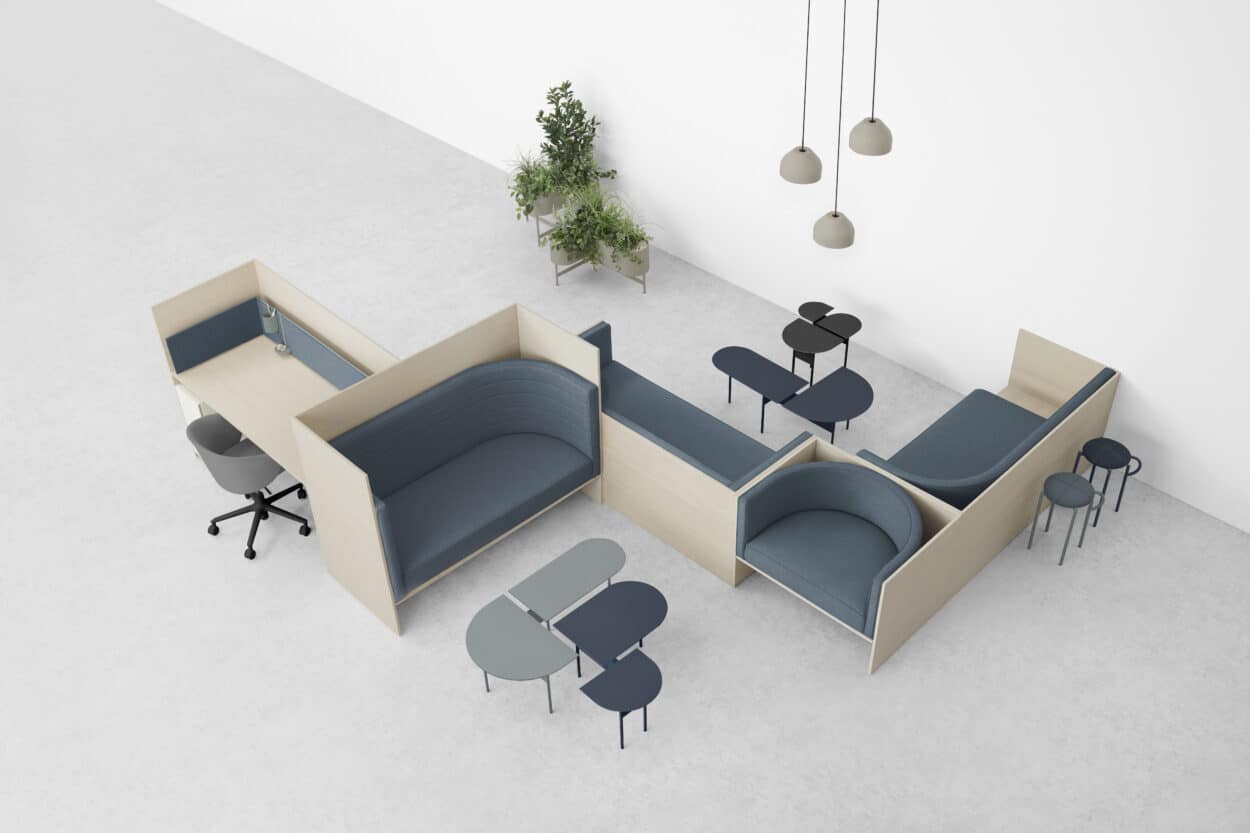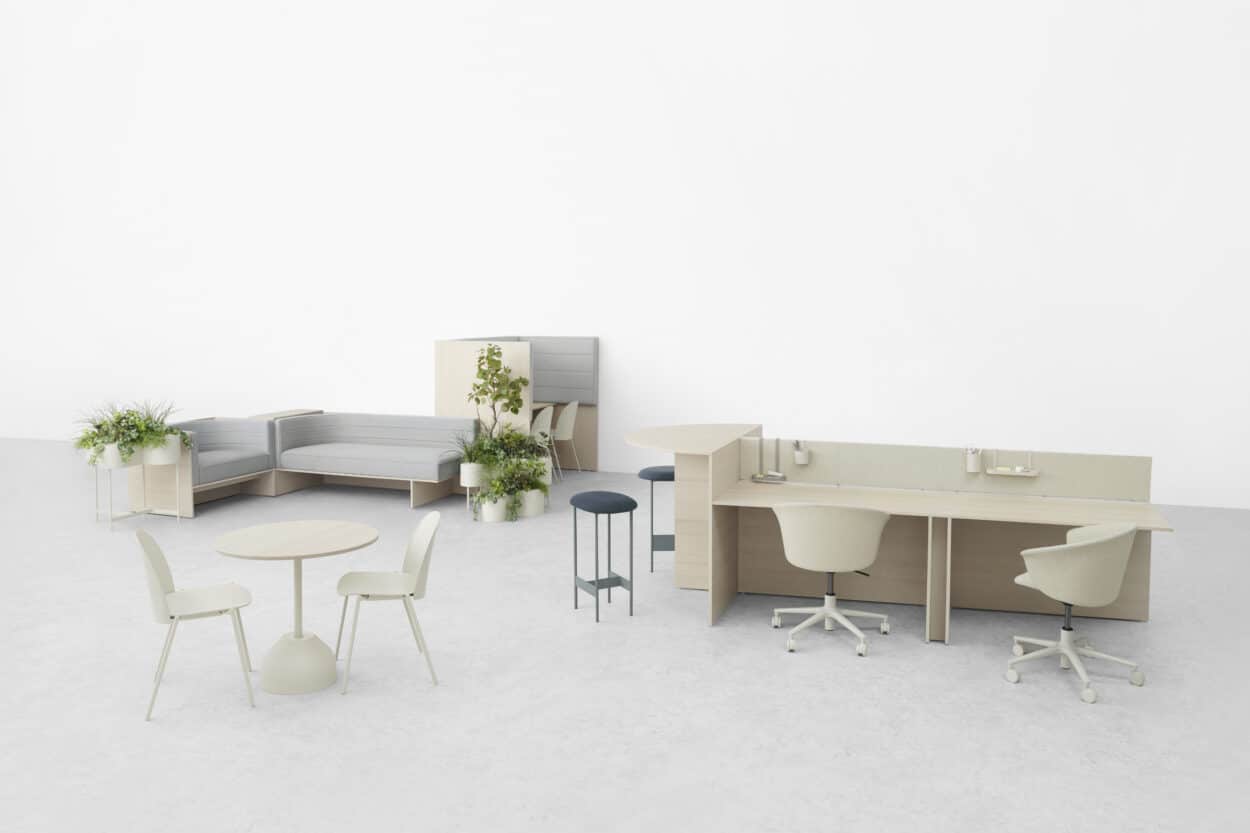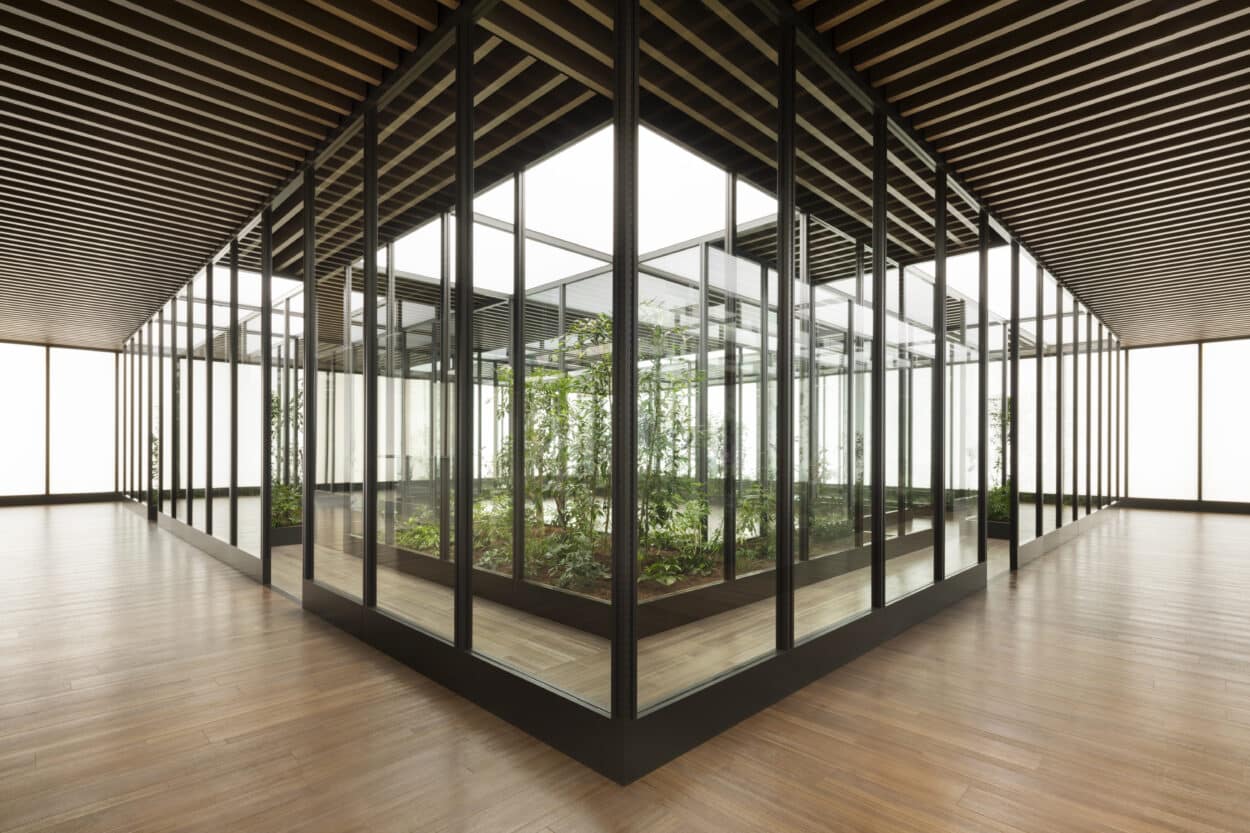 Naoto Fukasawa Collaborates with Spanish Porcelain Brand Lladró
Considered by many as one of the most influential industrial designers of the world, Naoto Fukasawa believes that the design process involves objective observation and analysis of the relationship between the object and its surroundings, as well as its function and the space it occupies.
He began his career as a product developer at Seiko Epson. Later, he founded and led the Tokyo office of design firm ID Two (now IDEO San Francisco). In 2002, he became a member of the MUJI advisory board, involved in the development of many of their products. More recently, Fukasawa has collaborated with furniture companies in Italy, Germany and Northern Europe.
As an example of a collaboration between the designer and an Italian brand is the Sabbia series, a range of molded washbasins and bathtubs launched in 2022 which he developed for Boffi. The bathtubs especially have a particularly intriguing, monolithic design. In the classic model, the walls seem to grow vertically from the floor. The item can be made in Cristalplant®, marble or other stones. The round variant, on the other hand, is only available in marble or stone.
Launched in 2023, the impressive Mokuren chandelier is the first collaboration between Fukasawa and Spanish porcelain-specialized brand Lladró. For this project, he was inspired by the white magnolia tree, a symbol for eternal bonds, and the striking beauty of its flowers. While all the flowers that make up the chandelier are handmade in porcelain, the frame is made from black lacquered aluminum. Also, the intensity of the LED lighting can be regulated.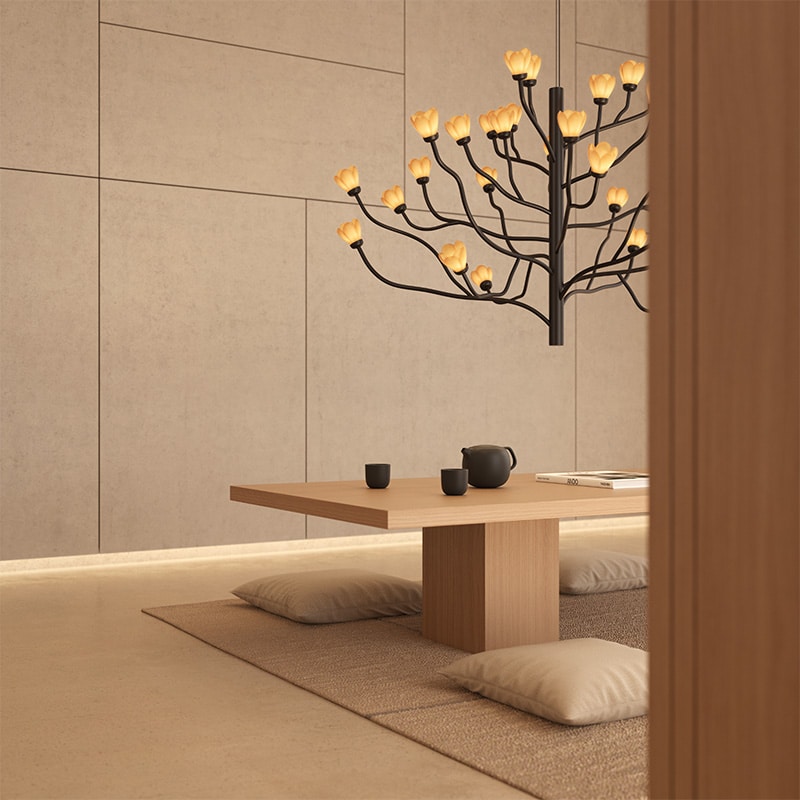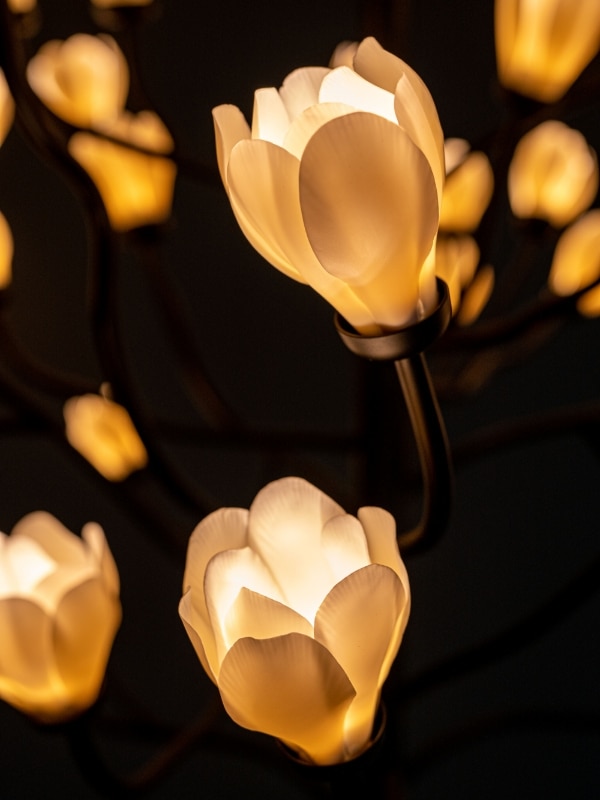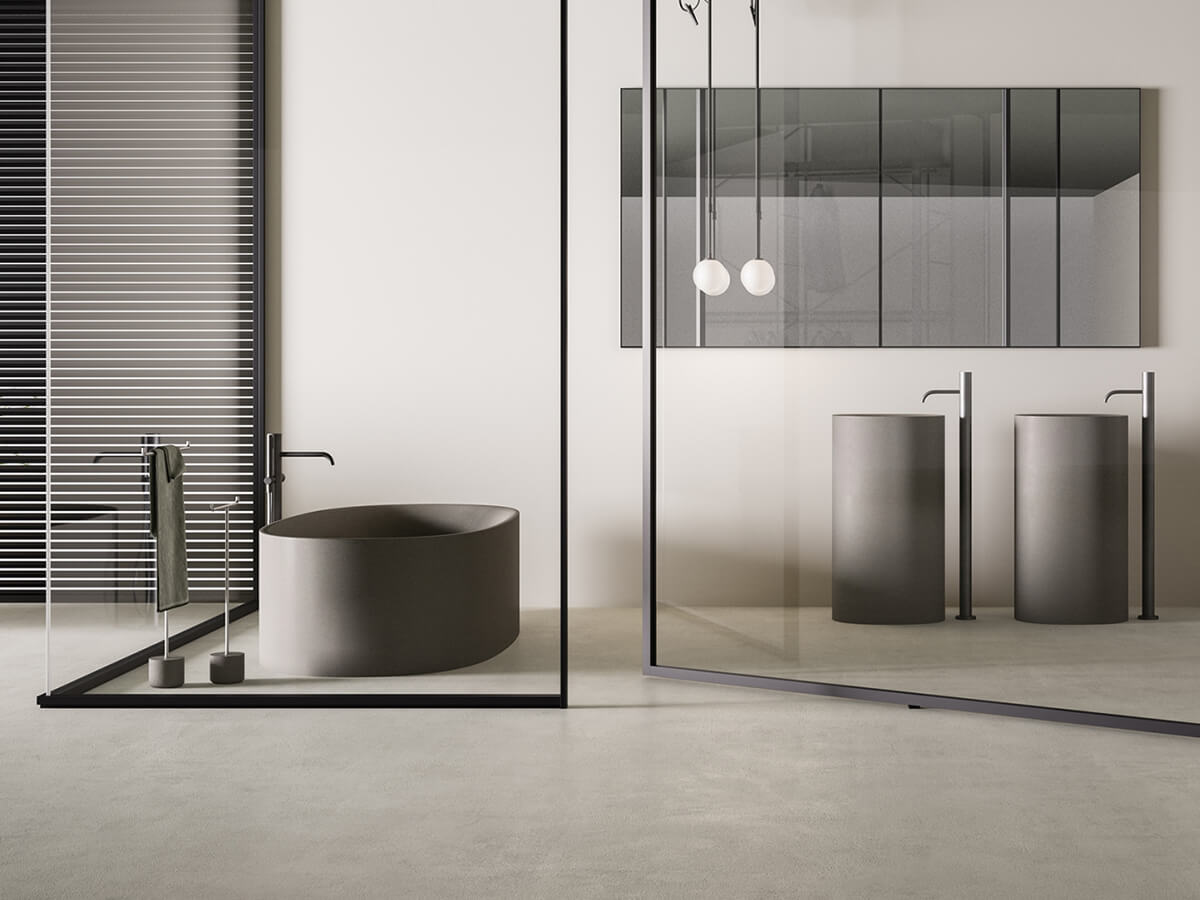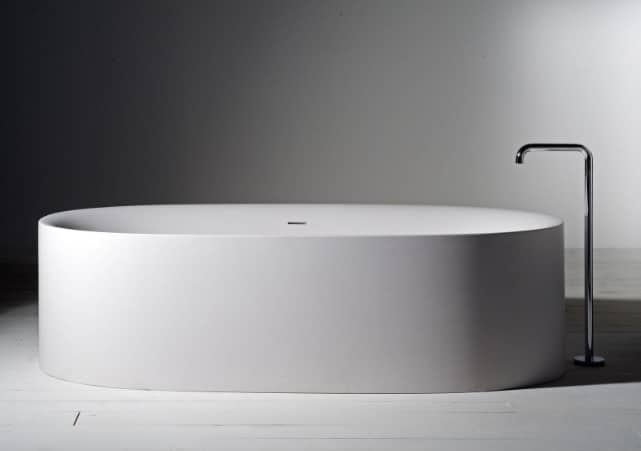 Porcelain Wall Clock and Origami Collection by Ryouke Fukusada
Ryouke Fukusada graduated from Kanazawa College of Art and completed his studies with the interior design course at the Milan Domus Academy. While in Italy, he collaborated on projects with famous Italian manufacturers involving furniture, lighting and kitchenware. After returning to Japan in 2012, Fukusada established his studio in Kyoto where he has been developing products for Japanese, Italian and Danish companies.
His most notable project of 2022 is a delicate, minimalistic porcelain wall clock named RELIEF, developed for Japanese brand Lemnos in conjunction with Ceramic Japan. The item, which won the IF Design Award 2023, is produced using a manufacturing method known as "gabaikomi", a special type of casting that uses a liquid ceramic mixture poured into a mold. RELIEF has a gentle concave surface reminiscent of a pot and was designed to make it fit perfectly into one's hand during handling and installation. It is available in white, blue and beige. In the blue version, the hands of the clock are white.
Also in 2022, he launched the Origami Collection, made from Yuzen paper, which is patterned in the style of traditional Japanese kimono fabrics. The five available designs include striped, polka dot and floral patterns. According to the designer, this collection is a way of connecting the origami culture to the future.