The Humanscale Design Studio presented its installation Bodies of Motion by designer Todd Bracher during Milan Design Week 2019. The installation explores human movement by reinterpreting the original scientific method of motion perception. Still on display since March 1, 2019: Humanscale's American Pavilion called RECKONstruct for the XXII International Exhibition of La Triennale di Milano in which the company presents its three concepts which tackle different approaches to sustainability.
Humanscale exhibited the installation called Bodies in Motion, designed by Todd Bracher in partnership with Studio TheGreenEyl. The experiential installation, Bodies in Motion, highlights the company's pioneering use of natural ergonomics, which draws on the laws of physics and motion to design products that automatically adapt to the user's position.
In parallel, the company had already put together the American Pavilion, entitled RECKONstruct, on display for the XXII International Exhibition of La Triennale di Milano from March 1 – September 1, 2019. Having worked on the theme of this year's international exhibition, Broken Nature: Design Takes on Human Survival— illuminating the connection between humanity and the natural environment through design—, Humanscale naturally and efficiently moved into the natural movement of the human body for Milan Design Week.
Bodies in Motion
Humanscale's commitment to ergonomics brought about an exploratory installation at Ventura Centrale called Bodies in Motion, designed by Todd Bracher, a long-time design collaborator with the company. The installation explores human movement by reinterpreting the original scientific method of motion perception developed by Swedish psychophysicist Gunnar Johansson in 1973, which involved placing lights on key points of the human body to highlight movement.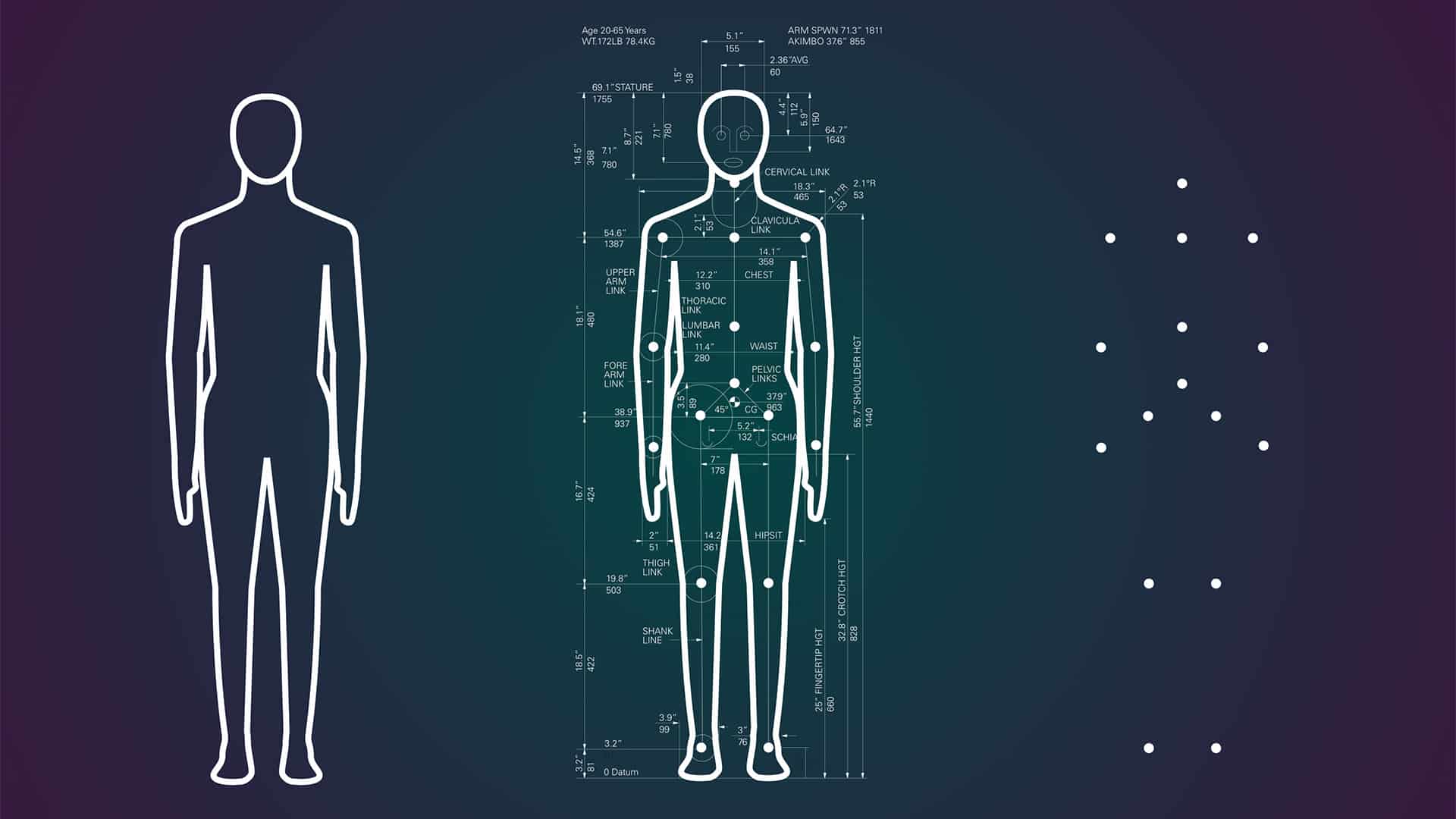 To integrate innovative technology into human-centered design, Bracher worked with design and research practice Studio TheGreenEyl who focuses on digital design and Marian Mentrup who was in charge of sound design. Thanks to this collaboration, Bodies in Motion applies 21st century technology of digital projection and sensors to collect and communicate data through 15 beams of light that project across the space in a striking visual display.
"The interactive experience translates the movements of your body to a screen across a cavernous space to a 5 meter diameter screen by way of 15 motorized lights. As you move your body your actions are translated into controlling of 15 motorized lights, reflecting your human movement," Todd Bracher told ArchiExpo e-Magazine.
Bracher explained that the system custom programmed by Studio TheGreenEyl utilizes a depth sensing camera to capture the data of the human in the field of view, translating the key anatomical reference points into motion data to drive the motorized lights.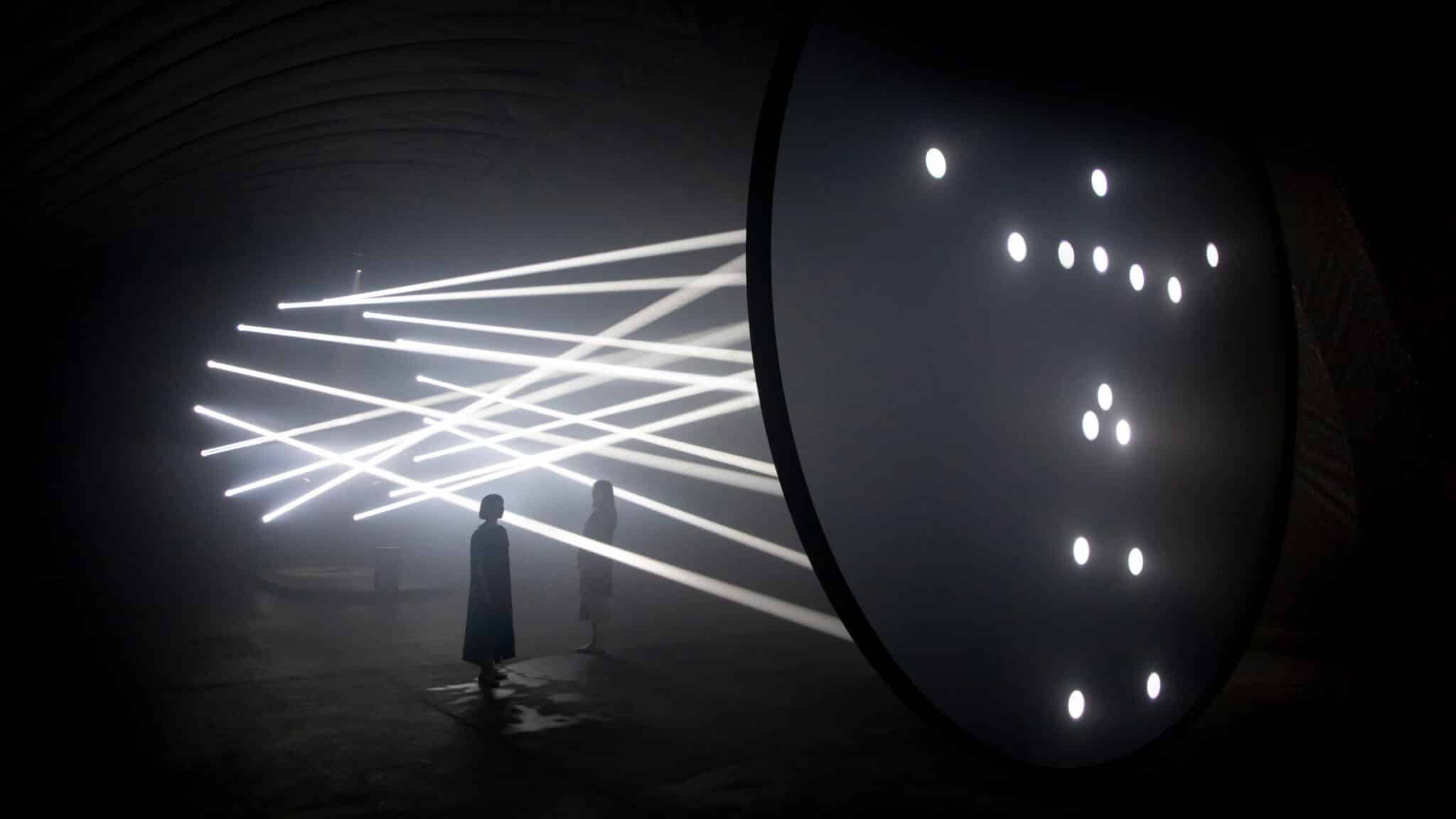 Visitors became a part of Bodies in Motion by projecting their own motions across the space, set up in one of the historical vaulted warehouses beneath the Milano Central Station as part of the third edition of Ventura Centrale. Using state-of-the art depth cameras, 15 moving light sources, and custom-designed software, visitors' movements were translated into a moving light sculpture projected across the space.
"The project took several months to plan and develop. A series of remote and on site tests were done to resolve any unforeseen technical challenges as what was shown this week in milan was never done before. At the moment we are exploring options and invitations to bring Bodies In Motion to various locations globally."
A subtle tribute to the Vitruvian Man by Leonardo da Vinci on the 500-year anniversary of his death, the lights display an abstract human frame across a circular screen inviting visitors in upon entry.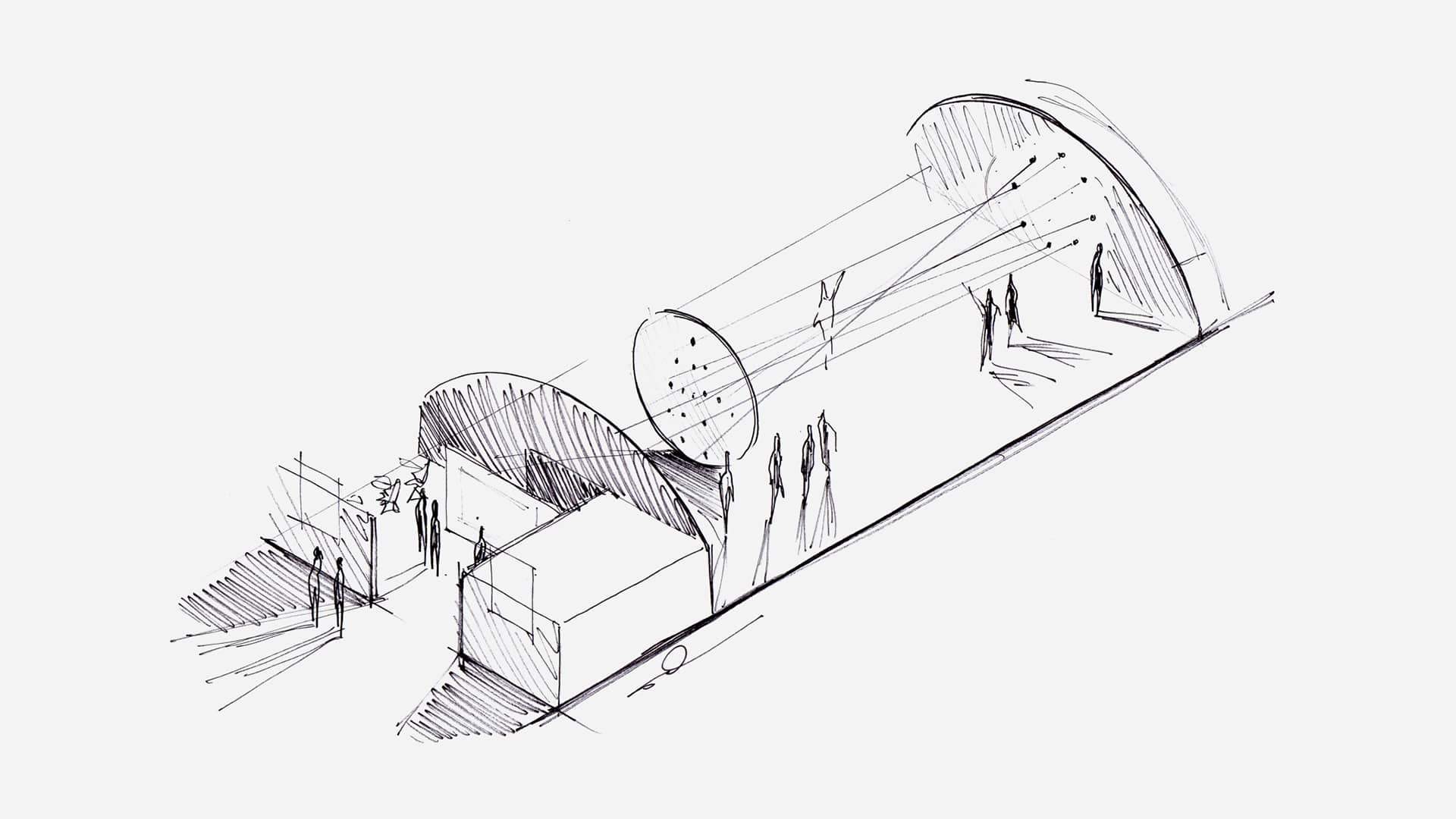 RECKONstruct
The RECKONstruct Exhibit was in synergy with the Triennale's theme of the year, Broken Nature: Design Takes on Human Survival, and it presented the potential for a new circular economy and the various opportunities within material life cycle as a critical call to action. It was developed in collaboration with Arup, MIT's SHINE Program, Novità Communications, Stickbulb and NextWave Plastics.
The Humanscale Design Studio conceived three concepts that tackled different approaches to sustainability: circular economy, creating objects entirely made of waste; bio-fabrication, creating products using materials that are grown from natural materials; and biomimicry, creating objects that mimic nature's own engineering solutions.
The Smart Ocean, an innovative chair created with almost 2 pounds of ocean plastic was a prime example that exhibited one of the approaches to sustainability (circular economy) as it is entirely made of waste. It was presented this year alongside the other products of Humanscale, designed by their in-house design team and industrial design experts, Sergio Silva, Jacob Turetsky and Paul Sukphisit.
Made from Waste: Circular Economy
Humanscale's Industrial Design Consultant, Sergio Silva, focused on circular economy and led the design team in transforming materials that are normally thrown into a landfill into a high-quality product by creating a stool built with a compression-molded material called UBQ, made from reformulated non-recyclable municipal waste.
Additive Manufacturing: Biomimicry
With the assistance of biomimicry expert, Lindsay James from the Arizona State University, the design team of Humanscale, led by Jacob Turetsky, learned how to use nature as a model for solving engineering challenges in design.
The Venus Flower Basket was an inspiration for the product design. The design team wanted to create a stool that mimicked the body of the Venus Flower Basket, which consists of silica nano-structures all organized in a geometric framework that achieves durability and strength with minimal use of materials.
With the use of today's technology and 3D printing advancements, the team was able to develop a stool that was comfortable and light and used minimal materials to support a person sitting on it.
Grown Materials: Biofabrication
Paul Sukphisit, partnered with Ecovative Design and led the design team in exploring how materials such as yeast, algae, bacteria and fungi can be similar to standard materials that are being used today such as cement, foam, plastics and textiles. They designed a stool that is not manufactured, but grown using natural materials, making it biodegradable, organic and toxin-free. Mycelium mushroom roots and agricultural waste were used to provide a solid base and a comfortable seat cushion for the innovative "mushroom" stool.