Despite their diverse backgrounds and areas of expertise, African designers draw inspiration from their roots and utilize traditional materials, motifs, and techniques in their creations. Their work reflects a deep respect for African heritage while also pushing the boundaries of contemporary design.
Design has played a prominent role in African history over the centuries. For instance, in West and Central Africa, historical records dating as far back as the 14th century attest to the utilization of textiles as a medium of exchange and value. However, the origins of African design can be traced even further into antiquity. In ancient Egypt, hieroglyphics served not only as a means of written communication but also as a source of aesthetic embellishment, extending beyond mere wall adornments.
African carvings and sculptures that survive to this day show that the use of natural materials like stone, clay, and wood prevailed in the continent's early history. After the end of colonialism, art and design became great vehicles for African countries to reinforce and promote their independence. Traditional craftsmanship and cultural heritage became a source of inspiration for African designers.
It is important to remember, however, that African design extends far beyond the widely known ethnic and animal prints, and the earthy colors and textures. As a matter of fact, the huge variety of fabrics produced in the continent is a great example of its diversity, and this variety includes their meaning. After all, in cultures such as that of Ghana, patterns and colors used in an outfit can indicate strength and resilience, a person's approximate age, or whether he/she is grieving a loved one.
The use of locally sourced natural materials has always been a major feature of African design. Along with the difficult socio-economic conditions still prevalent in much of the continent, it has taught African designers how to work in a way that is making the rest of the world take notice. When Tosin Oshinowo, one of our selected designers, was chosen as curator of Sharjah Architecture Triennial 2023, she highlighted the importance of exploring architecture and design solutions that are derived from conditions of scarcity; thus focusing on a global conversation on sustainable architecture, urbanism, and infrastructure. 
The future for African designers looks positive, also due to initiatives such as Africa by Design, created in 2017 by featured designer Chrissa Amuah. Working with 35 designers from seven countries, it promotes exhibitions and commercial networks for creative professionals.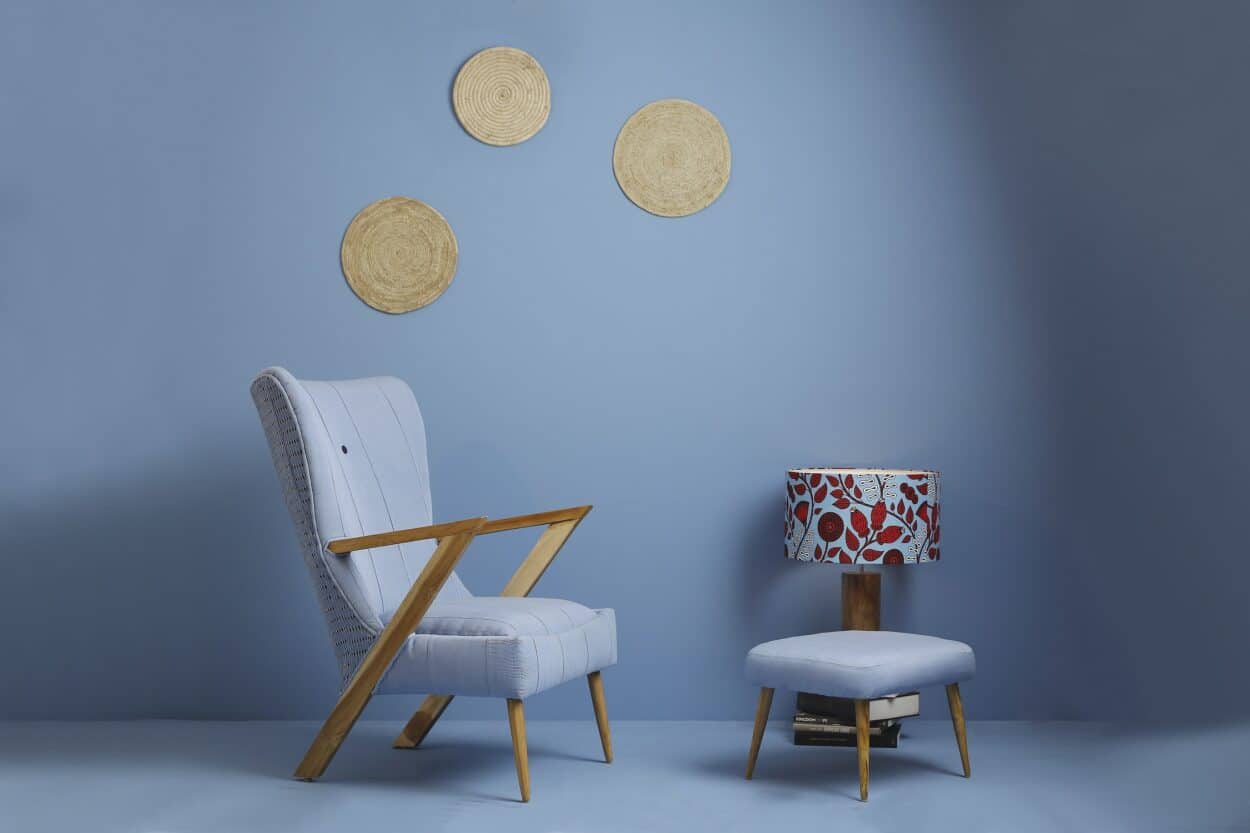 Social Responsibility: Endeavors of Tosin Oshinowo (Nigeria)
In 2012, Nigerian architect Tosin Oshinowo became the founder and principal architect of Lagos practice cmDesign Atelier. She is known for her socially responsible approaches to architecture, design, and urbanism. A striking example of that is Rebuilding Ngarannam, a project in partnership with the United Nations Development Programme (UNDP). Currently in progress, this initiative is building an entirely new community in northern Nigeria for a village displaced by the terrorist group Boko Haram.
Her deep respect for her native Yoruba culture and history can be seen through the brand Ié Ilà (a name that means "house of lines" in the Yoruba language) she launched in 2017. The firm produces made-to-order, direct-to-consumer luxury furniture and accessories that celebrate the Yoruba culture, with all products being hand-made in Lagos. The Àdùnní armchair exemplifies the celebration of African modernism and the reflection of "the sophistication of a welcoming home". With a Nigerian teak wood frame and upholstery in two different styles of indigenous Yoruba textile material Asò-oké, the item is available in seven vibrant colors, each with a matching footstool: pupaféré (pink), osàn (orange), pón (yellow), pupa (red), elésè àlùkò (purple), ewé (green) and búlúù (blue).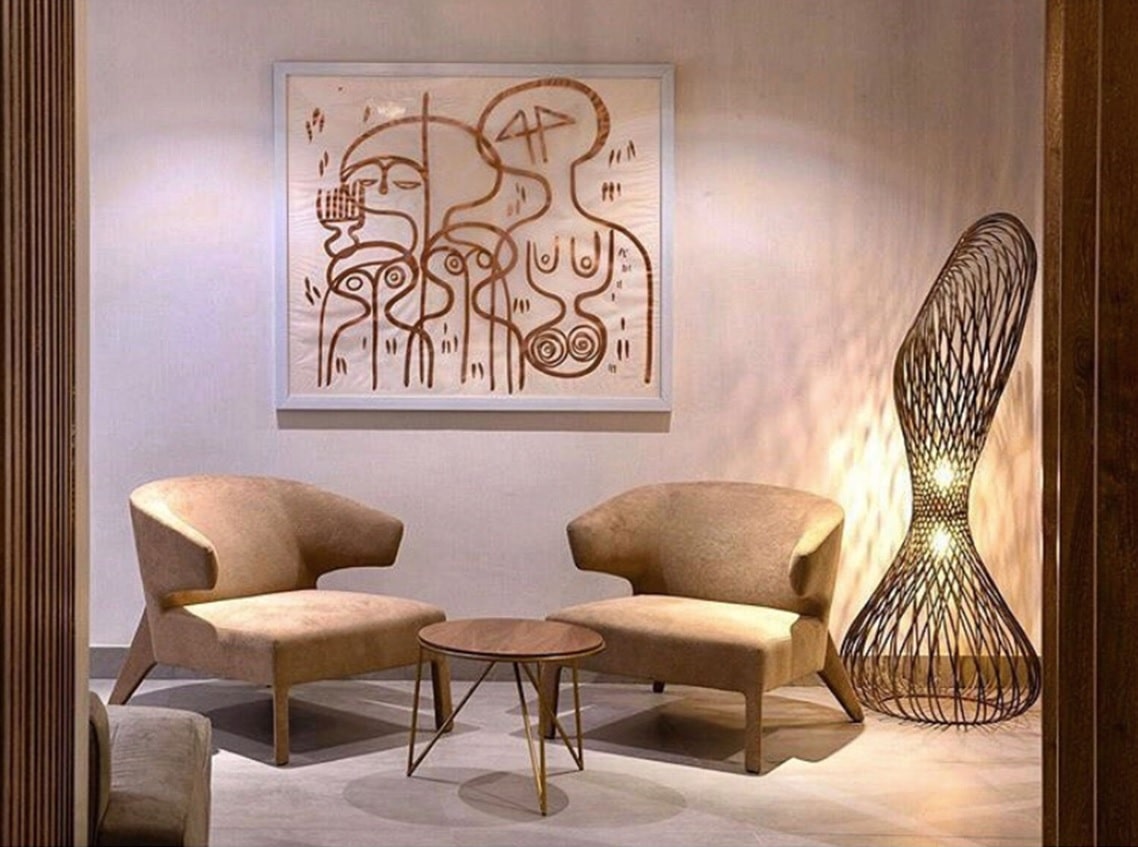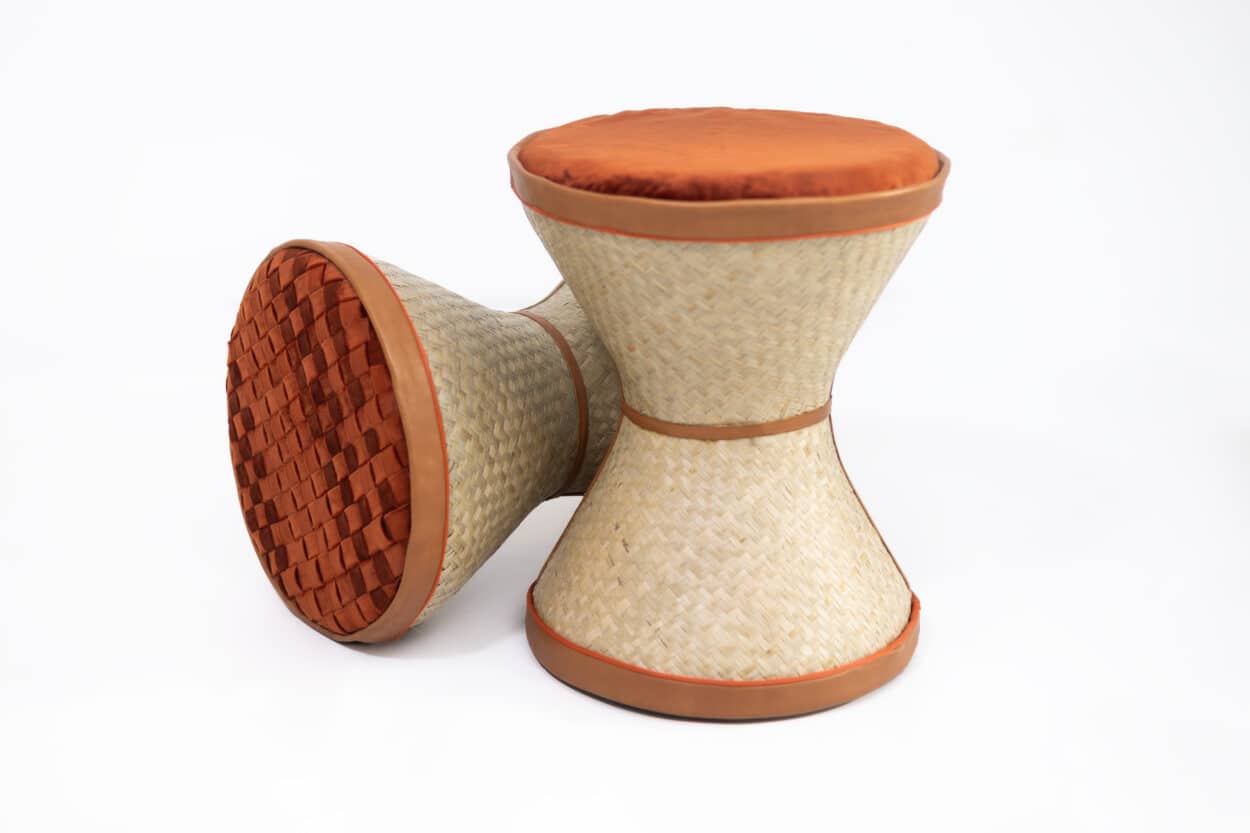 Studio Lani: Nigerian-Canadian Design Fusion
The Nigerian-Canadian designer Lani Adeoye is the name behind Studio Lani. While her practice is primarily based in Lagos, Nigeria, Lani is often in North America and Europe as well. After completing her Bachelor of Commerce at McGill University, in Montreal, she worked as a corporate consultant before graduating from Parsons School of Design, in New York, where she currently teaches.
Among her accolades, Lani's RemX, an asymmetric walker, claimed the top prize at Milan's 2022 "SaloneSatellite: Designing for our future selves." The jury praised its fusion of "elegance and dignity in a useful object for all."
Lani's designs reflect universal appeal intertwined with a profound sense of place, history, and identity. A prime example is the Sisi Eko steel floor lamp, launched in 2022, drawing inspiration from West African sculptures celebrating the female form's delicate balance between strength and gentleness. Its name, derived from Yoruba, translates to "Lagos lady," embodying timeless elegance and beauty.
The Talking stools, on the other hand, are the result of a blend between the arts of hand-woven mats, and leather craftsmanship which allows floor mats to be "sculpted" in a way that makes them serve as upholstery fabric. In 2023, Studio Lani launched a burnt orange version of the item.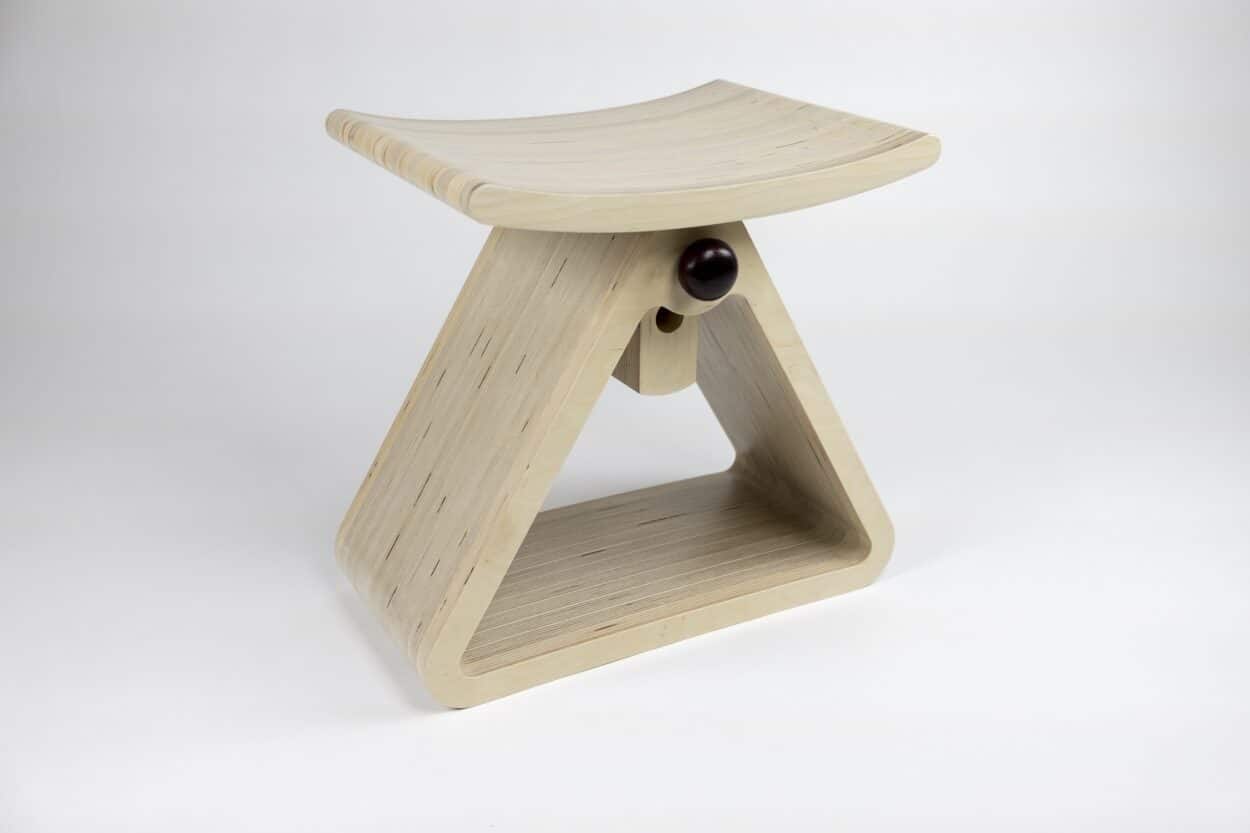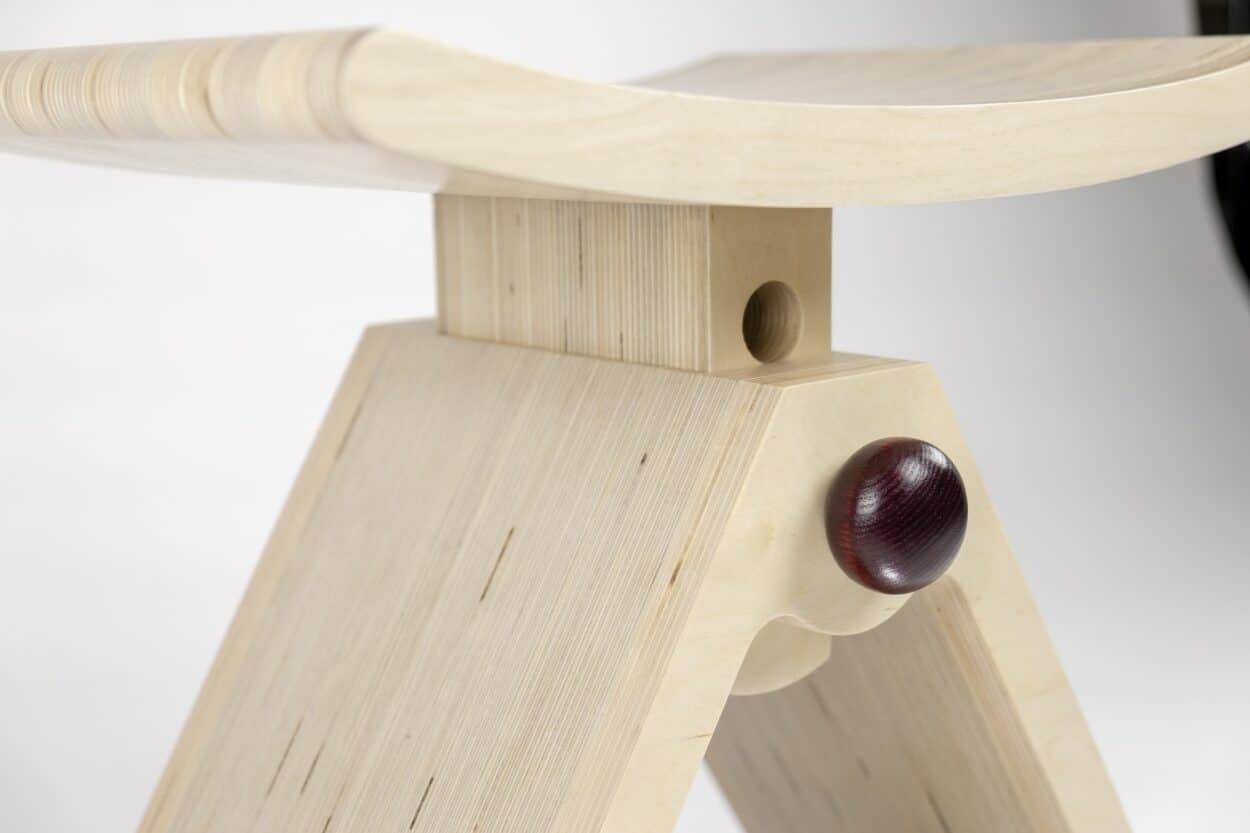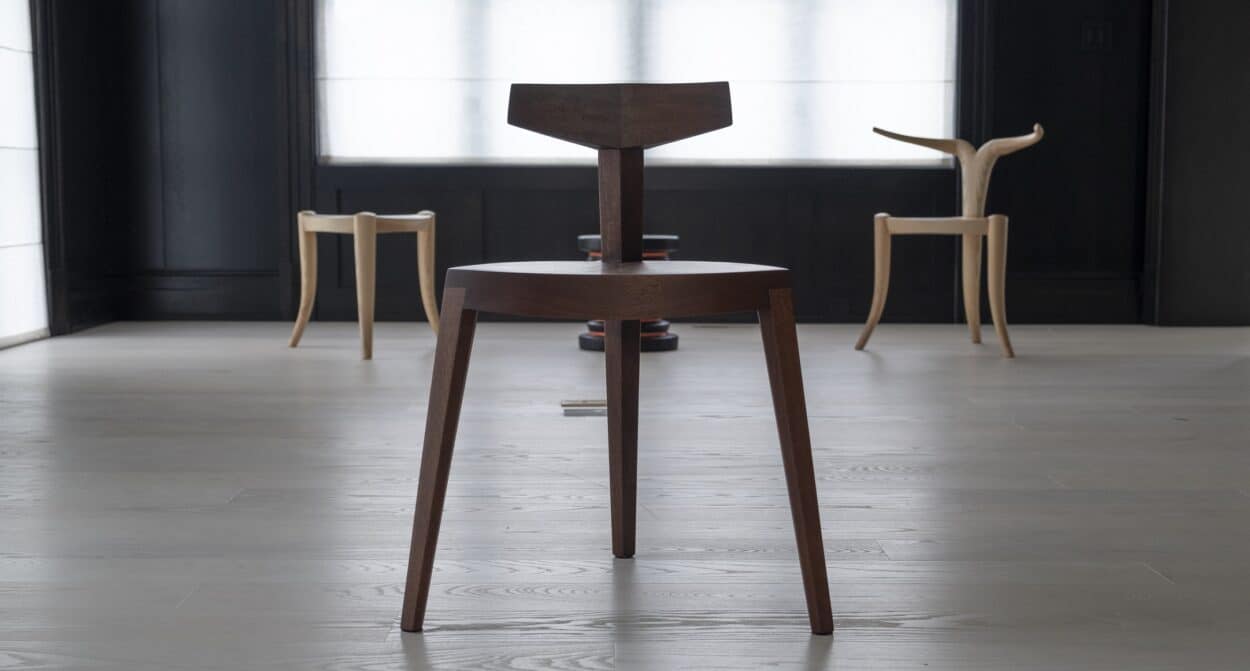 Jomo Tariku: African Design Impact in Black Panther
Ethiopian-American designer Jomo Tariku, known for his brand Jomo Furniture, achieved a significant milestone when five of his afro-futurist chairs were featured in the "Black Panther" film. The opportunity arose when Hannah Beachler, the Academy Award-winning production designer for the first "Black Panther" movie, spotted his work at the Metropolitan Museum of Art (MoMA).
In a conversation with Dezeen, Jomo emphasized the immense cultural impact of "Black Panther" and how it elevates the visibility of black designers in the design world. He believes that African designers possess untapped potential in drawing inspiration from their rich cultural heritage.
One of the pieces used in the film is the height-adjustable Boraatii stool, which can also serve as a table. Rather than being based on a pre-existing seating design, this stool is inspired by headrests used in the Oromia region of Ethiopia to protect elaborate hairstyles at night.
The MeQuamya chair, on the other hand, was inspired by the T-shaped prayer staff used during long meditation and religious processions in Ethiopian Orthodox Churches. Similar to the Nyala chair (featured in "Black Panther"), it is available in three different options: walnut, ebonized, or natural finish maple.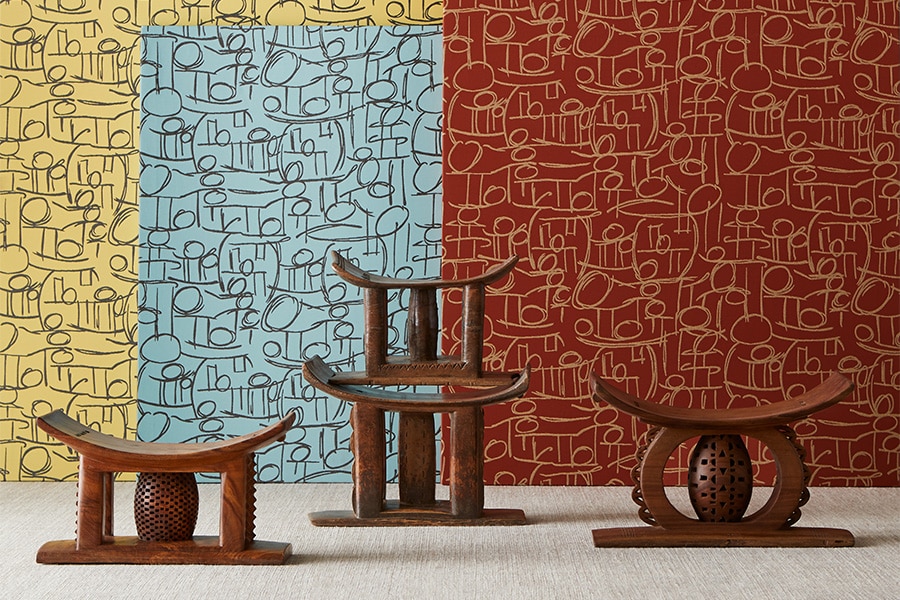 Chrissa Amuah: Weaving Ghanaian Heritage into Modern Design
Chrissa Amuah, a London-born designer with roots in Ghana, Togo, and Benin, founded AMWA Designs in 2014. Her studio specializes in homeware and products inspired by traditional Ghanaian Adinkra symbols, which hold both decorative and symbolic significance. Her creative journey began during her textile design master's at Chelsea College of Art & Design, where she aimed to infuse her designs with the spirituality of her African heritage.
"I try to show that design does not need to be just about trends, it can bring something eternal and less superficial, that evokes positive emotions within us," she said in an interview with the Brazilian edition of Casa Vogue.
A standout piece is the Asanka coffee table, with a jesmonite bowl inspired by West African Asanka clay bowls used for grinding food. The table's base is made of stacked wooden disks – drawn from the Adinkra symbol "Adinkrahene," representing strength and leadership.
Chrissa's 2021 collaboration with Bernhardt Design, the Duality Collection, celebrates Ghana's diversity with six graphic patterns in 56 shades. Made from sustainable materials, it features "Sella," a fabric design depicting Ghanaian wooden stools, Asesegua, in multiple forms and shapes.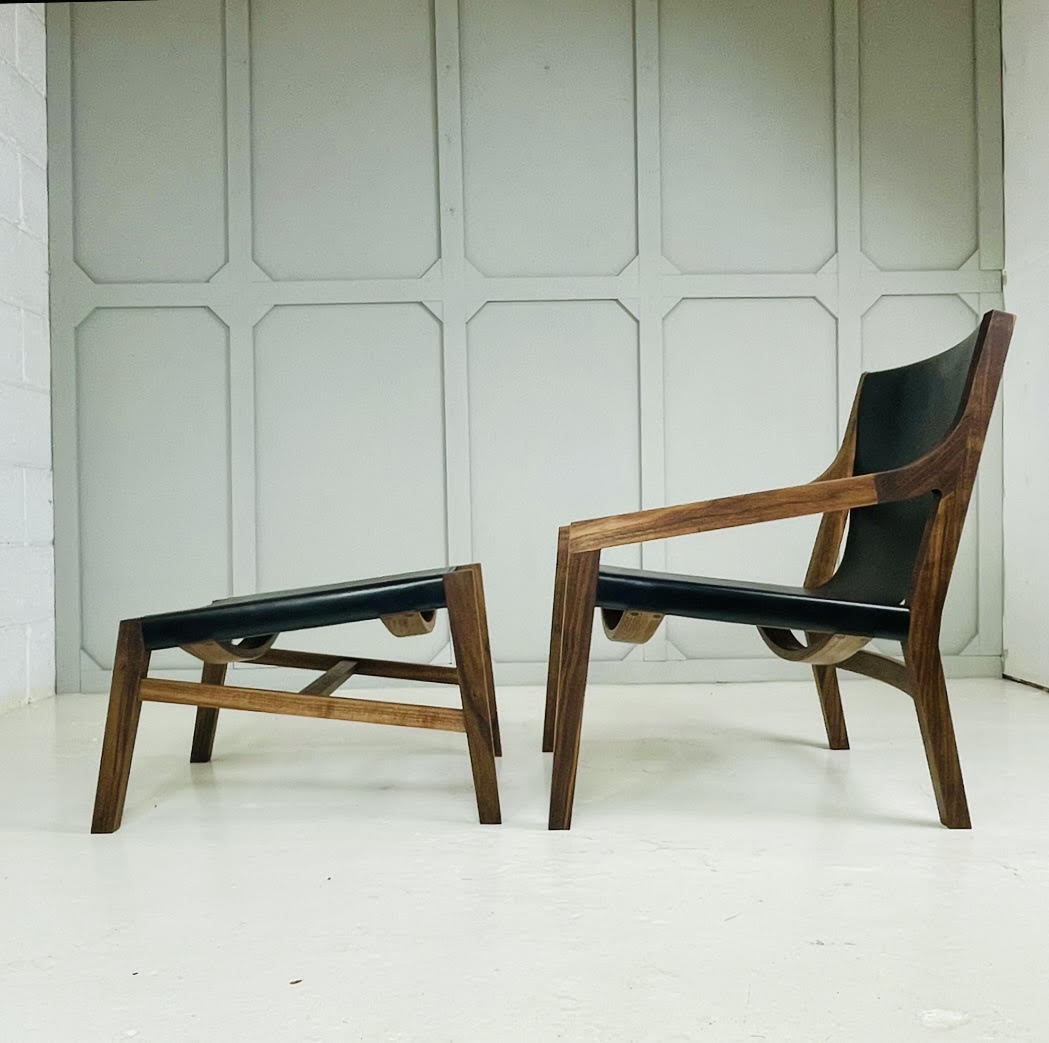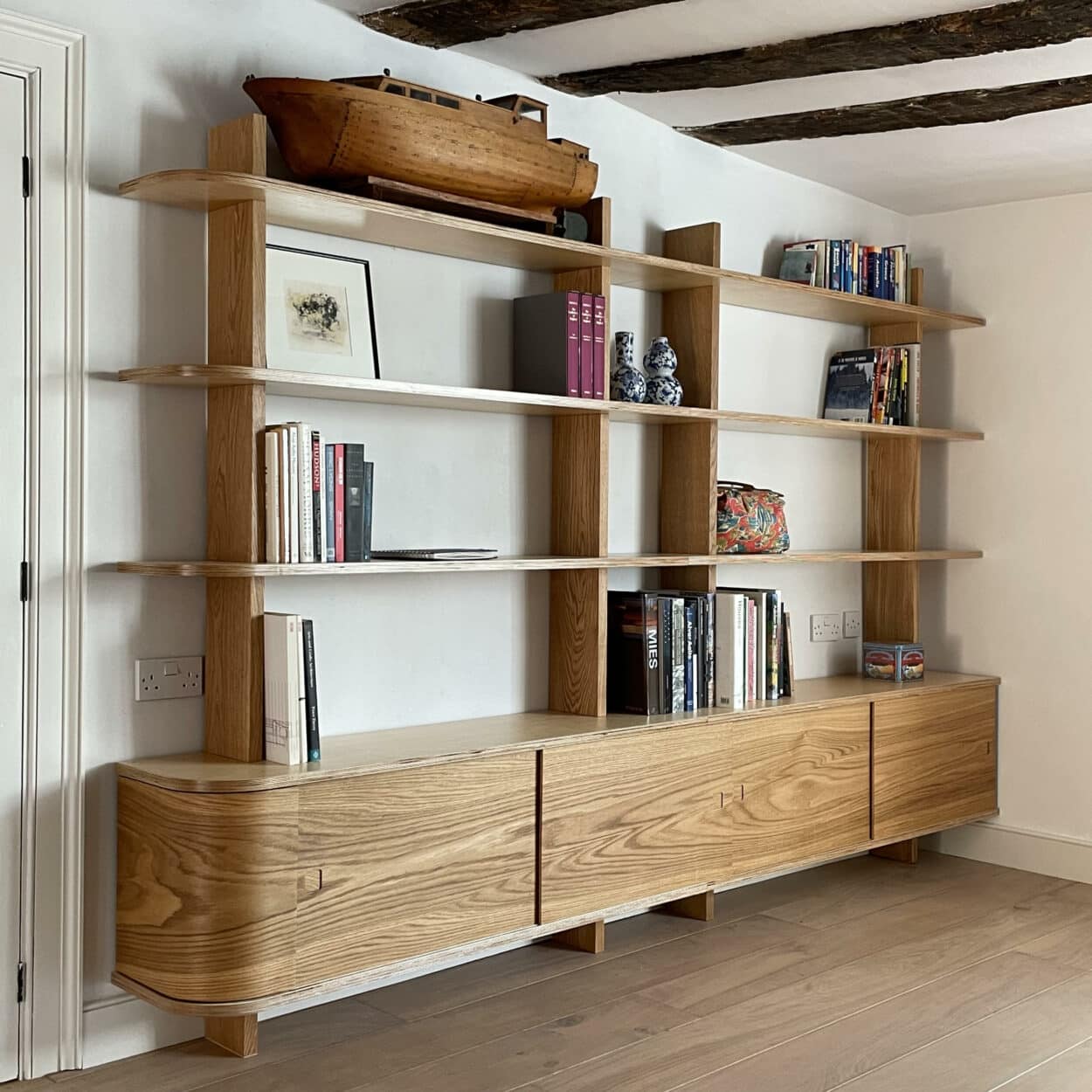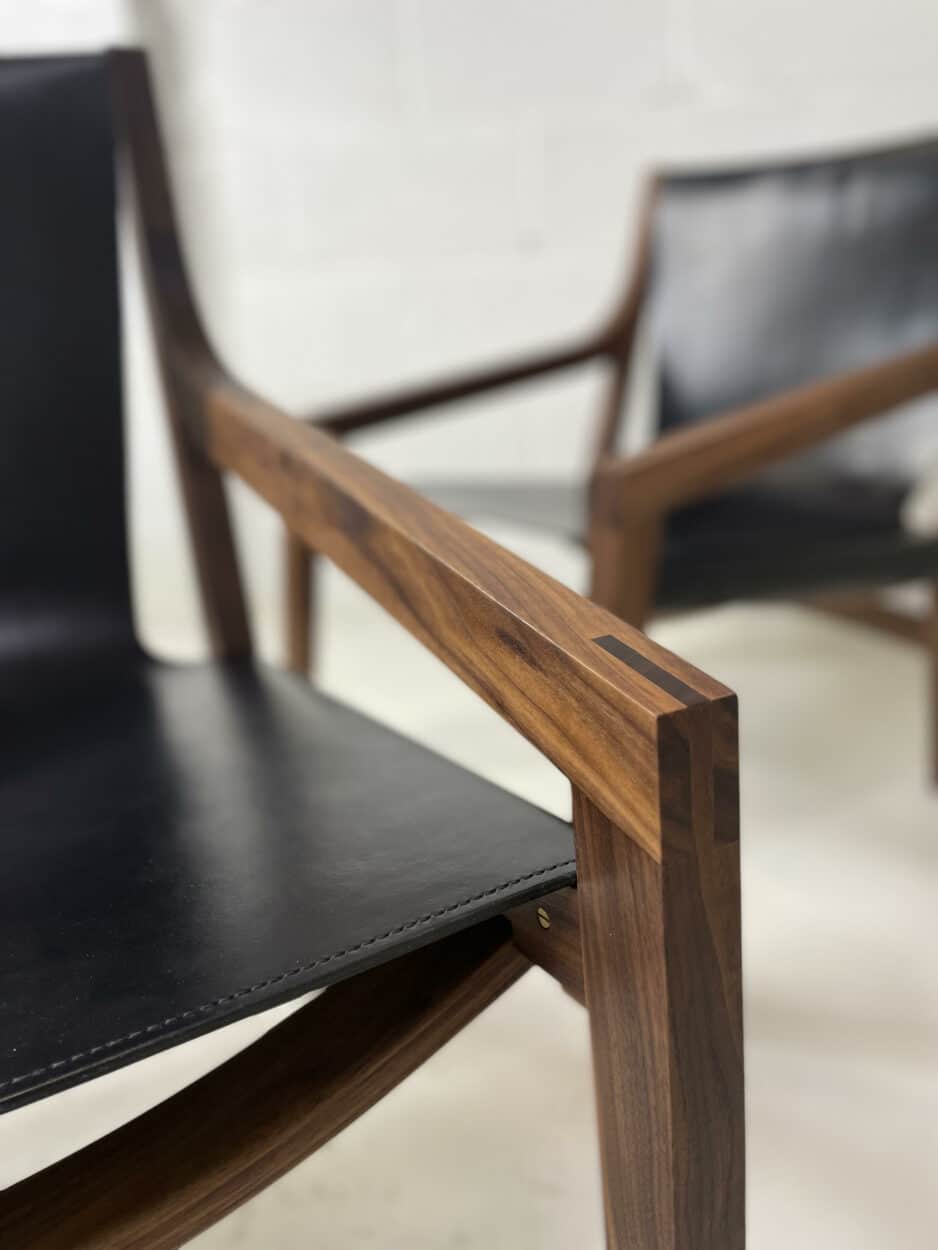 Studio Propolis: Crafting with Purpose and Local Materials
Founded in 2005, Studio Propolis, led by the husband-wife duo Bethan Rayner and Naeem Biviji, is a design studio now based in Warrington, United Kingdom, after previously operating in Nairobi, Kenya. Their experience in Kenya has deeply influenced their design philosophy, emphasizing local materials and practicality. Studio Propolis specializes in wood and metal craftsmanship, prioritizing prototyping and production to refine their designs. They create meticulously crafted, tactile pieces and spaces.
Released in 2022, the Hide chair is a leather-slung easy chair. Each seamless sling is made from one whole hide of Kenyan leather. It is also available with a footstool. Another highlight is the highly customizable and dismountable storage systems that hide all those items you don't want to see, from printers to box files, cabinet files, and stationery. The glass-fronted display case doors are accompanied by leather-lined plan drawers, hanging file cabinet drawers, and cupboards. The one featured in the image was launched in 2023 and is made of solid oak and real oak veneer doors.