In anticipation of Euroluce this April, as a prime exhibition during Salone del Mobile 2023, we consider what lighting means to society while presenting the latest products from a few must-know brands.
While our prolonged days of study, work and play necessitate artificial lighting; it's because we now have so many options for light that we can appreciate lighting fixtures as art pieces or as objects that accentuate the decor of a room. Architectural lighting designers conceive lighting systems within the built environment, many of which have influenced major design movements and express a combination of technological advances and artistic expression. The Electrifying Design: A Century of Lighting exhibition in Houston examined international lighting over the past 100 years as a catalyst for technological and artistic innovation within major avant-garde design movements.
Events such as that in Houston stem from our increased attraction to lighting, which is supported by the global market increase. According to Grand View Research, we can expect the global architectural lighting market to reach USD 12.2 billion by 2027. The growth directly relates to our need to ensure well-light rooms, stairs, walls, gardens, parking lots, walkways and other areas; this need is coupled with the desire to incorporate visually appealing lighting fixtures while providing safety to the occupants of such spaces.
Artistically speaking, we think of German designer Ingo Maurer who is known as the "Poet of Light" for having championed the decorative lighting sector since the mid-60s. Although he passed away in 2019, his team continues contributing beautiful pieces to the world of lights. Not long after Maurer entered the scene, Italian designer Gaetano Pesce designed an oversized standing lamp, now at MoMa, as a reflective piece but it generated new ideas on how to illuminate interiors. More recently, we praise names such as Israeli designer Ron Arad who created 3D-printed ceiling lights in 2000, now at the Centre Pompidou, and Japanese designer Toyo Ito with his round lamps, crafted from fiberglass, called the "Mayuhana Mie Floor Lamp" in 2007.

New Additions for 2023: Zafferano, Utu and Il Fanale Group S.r.l.
Lighting brands Zafferano Lampes-à-porter and Zafferano Ailati Lights will both exhibit products at Euroluce in April 2023. They'll display their best-selling products and introduce new releases in Hall 13. In January 2023, Zafferano issued an updated version of the general catalog of its innovative portable and rechargeable battery lamps: a wide range of LED lighting fixtures, cordless, which can be moved at will without the need for an electrical power supply. These functional and versatile lights turn on with a simple touch gesture and are also suitable for outdoor use thanks to the degree of protection (IP54-IP65). Beyond the best-selling Poldina, the catalog presents eleven models of "nomadic" lamps, including some novelties: Poldina Reverso and Push-Up; the new "L Desk" version of Poldina; ceramic covers for Poldina and Swap, and a ceramic tray for Pina; an accessory that turns Home into a wall lamp.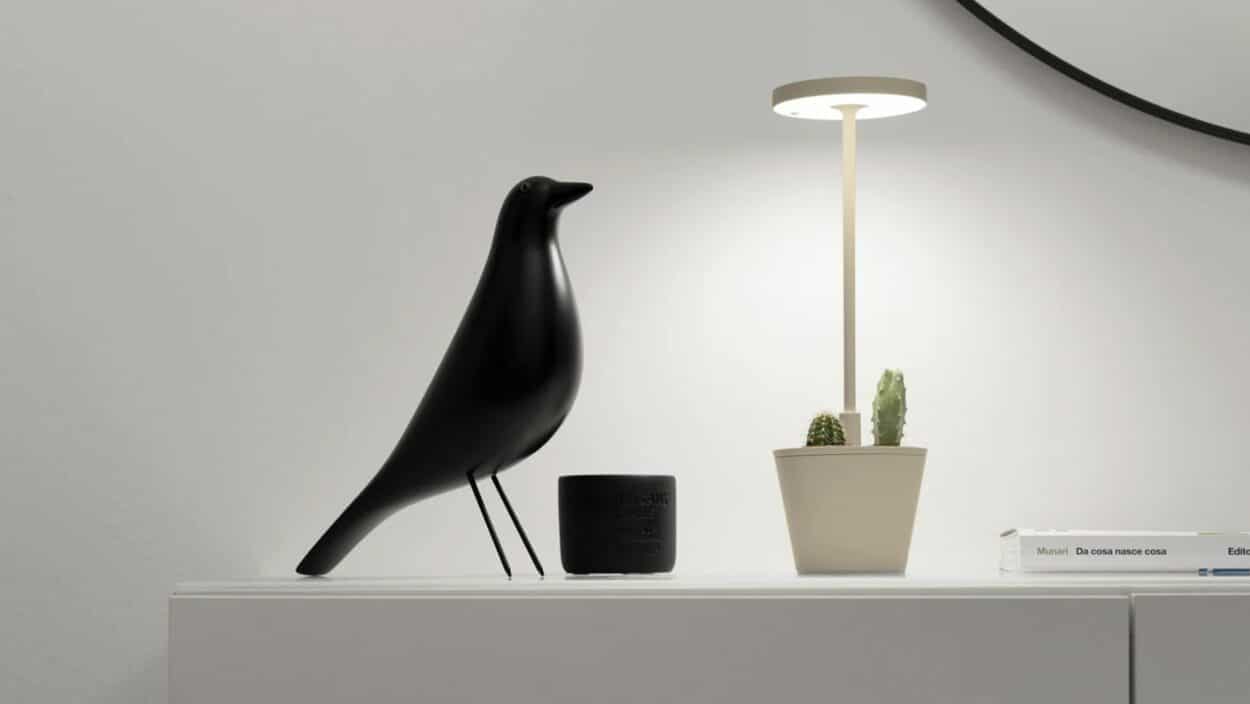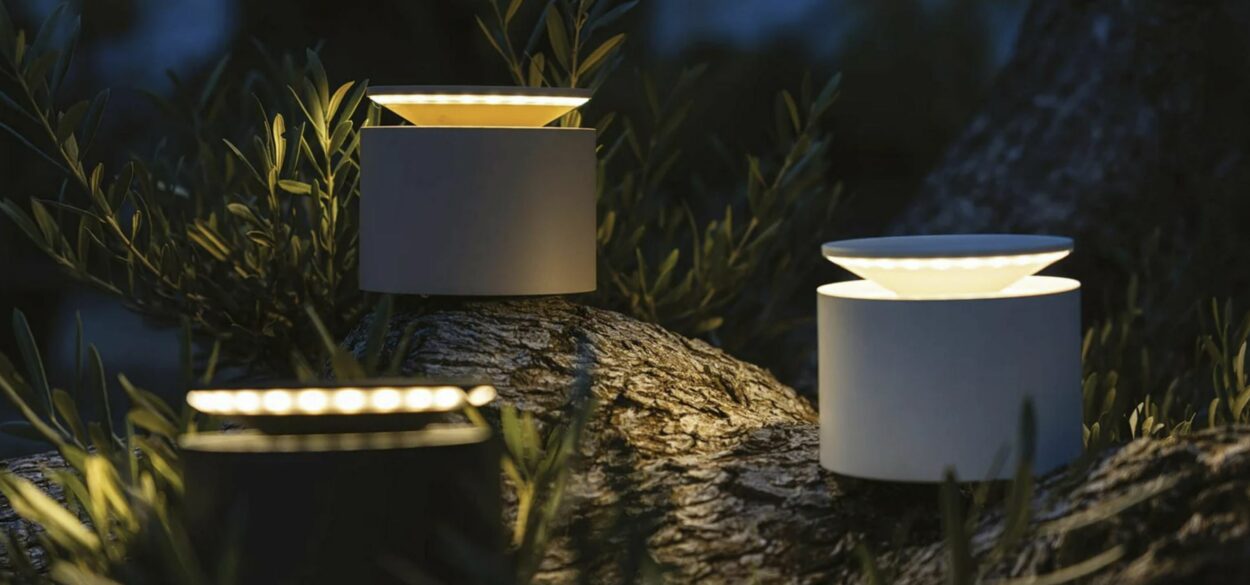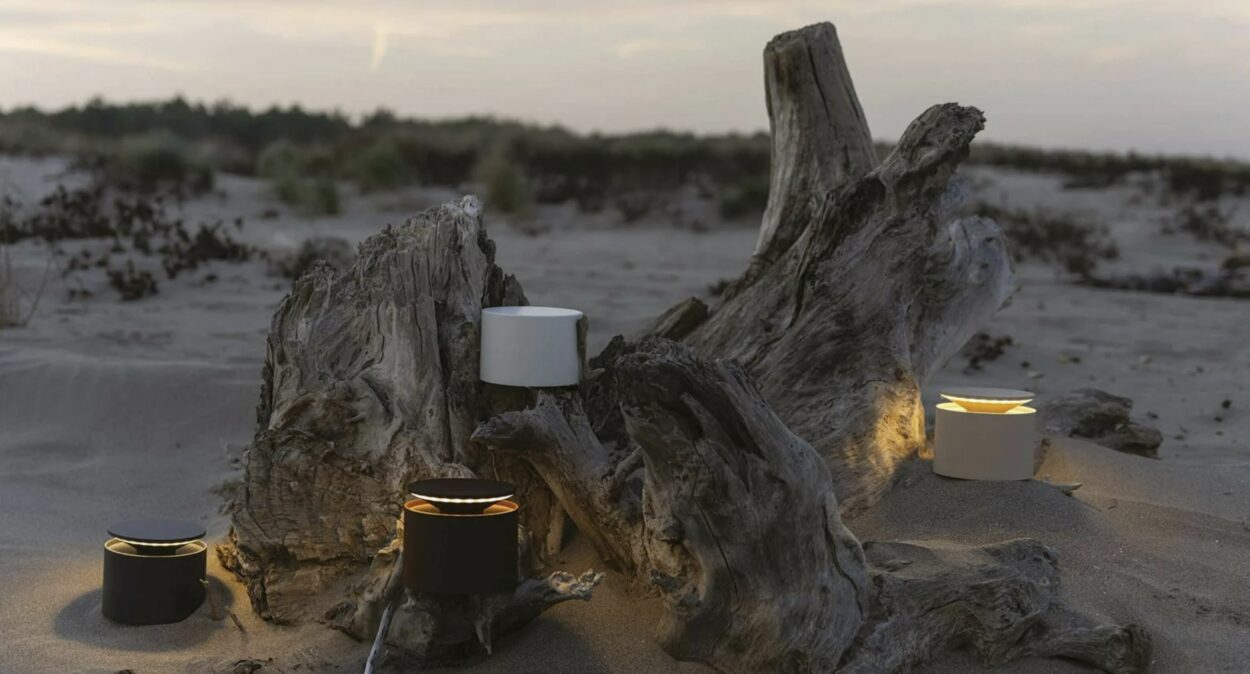 The Italian brand Il Fanale Group S.r.l. also presented a number of new products at Maison&Objet in January. While the group will once again display these objects during Euroluce, they will launch one or two new collections—stay tuned for the surprise. The exhibition included previous beauties such as Drop, Girasoli and Marina as well as its 2019 pieces Bloom and Typha. The most recent products are Cone,  Lanterne Slim and Madame.
Lantern Slim transforms the somber concept of a casket into a box of light that illuminates its surroundings. The brass lanterns in the collection feature subtle and elegant lines. Lanterne Slim is available in a floor lamp version, in three different sizes, or as a wall lamp. The Cone collection of lamps clearly recalls the natural simplicity of shapes. Its classic yet minimalist trait complements any domestic or public space. The range includes modern pendant lamps and wall lamps of various types and sizes. Cone is available in an indoor and outdoor version. Madame features light and elegant lines, attracting the attention of the observer like a dancing ballerina. The elements comprising its perfect shape are the radiating torso and meticulously proportioned head, adorned with a small sphere. Madame is available in natural brass or a two-tone version, as a pendant lamp (single or double), wall lamp and ceiling spotlight version.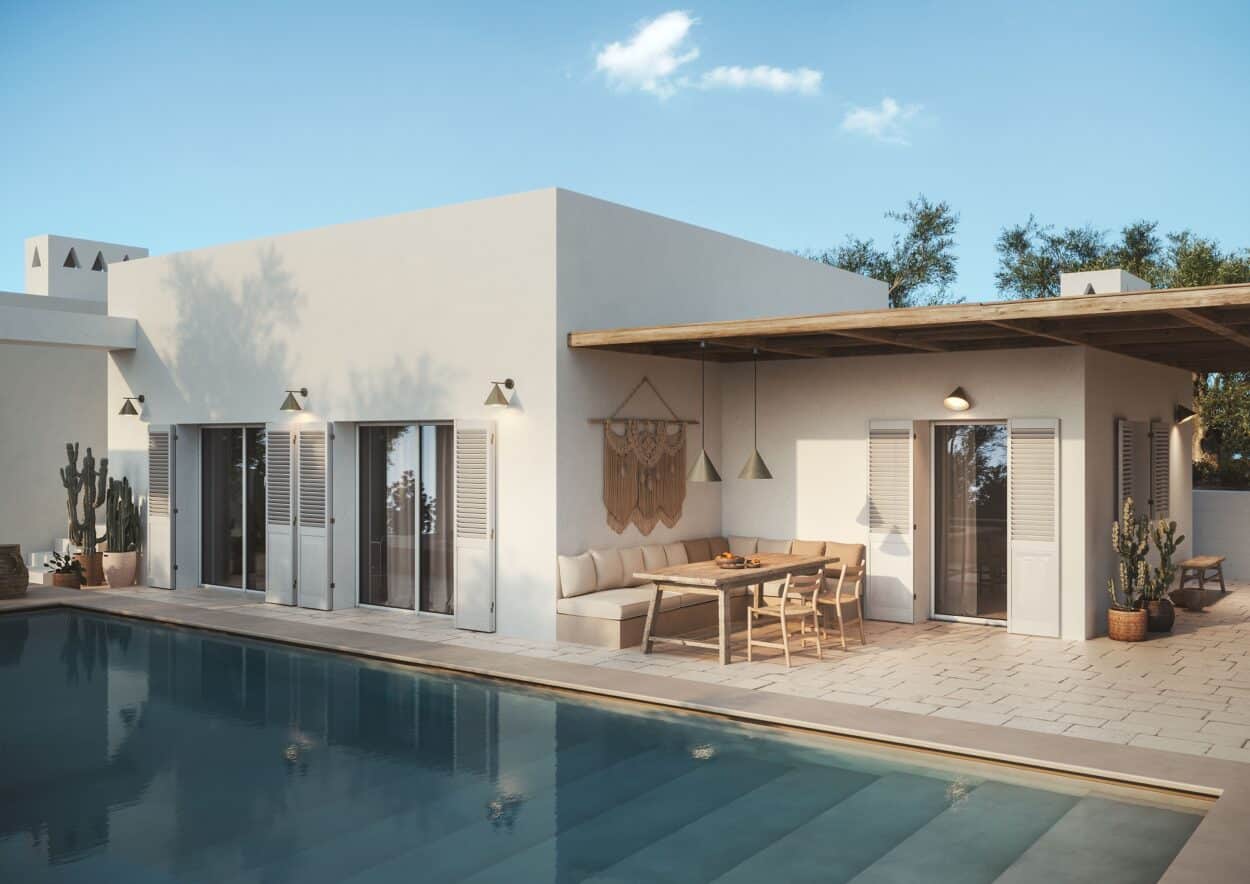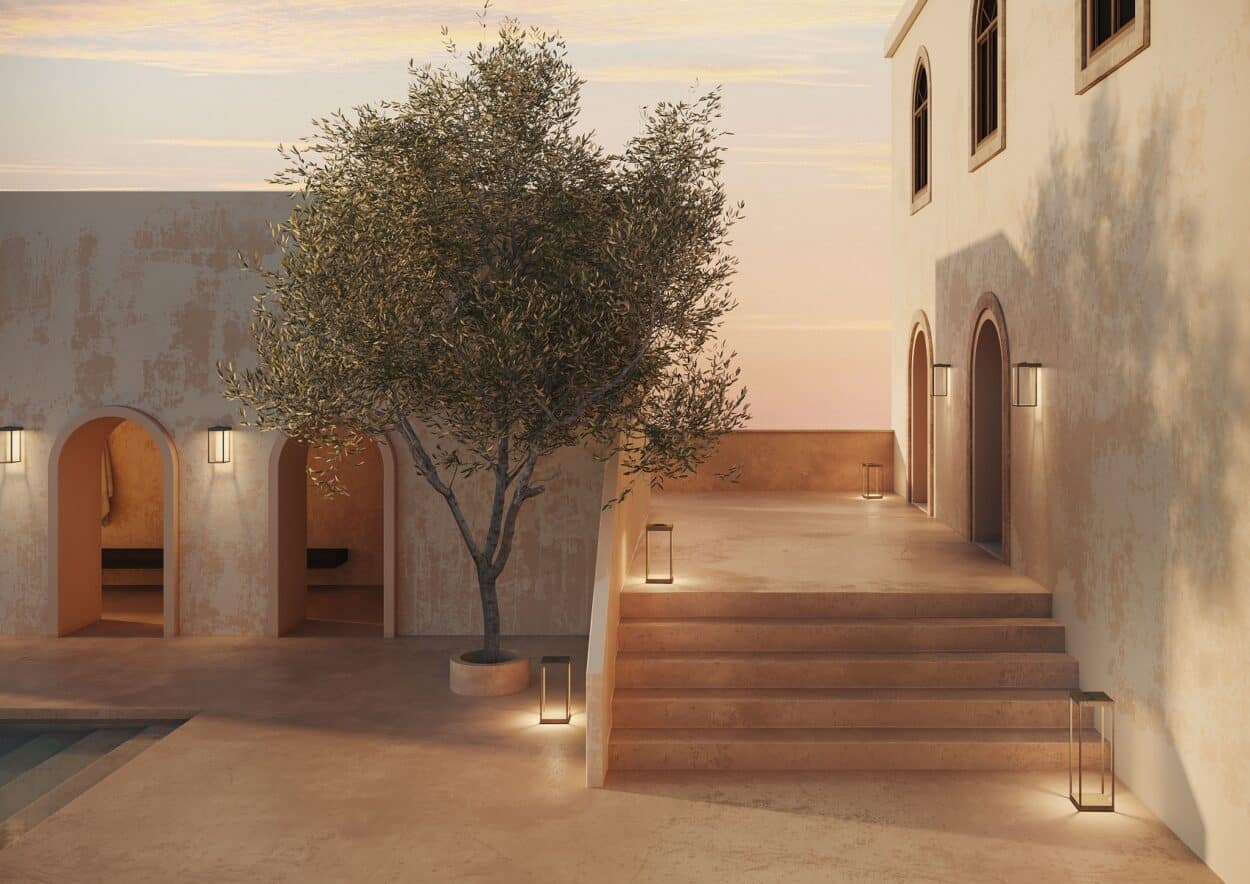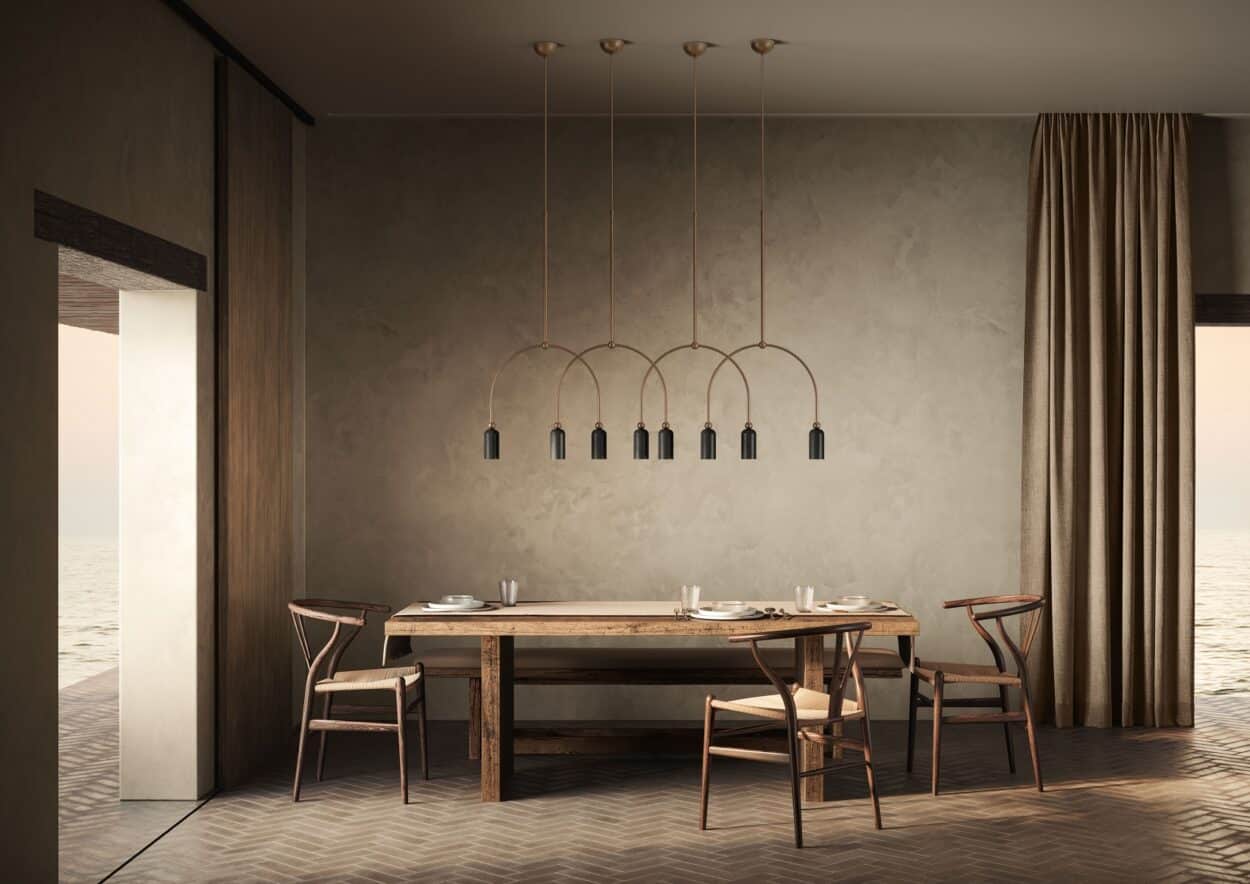 While the brand Utu Soulful Lighting will not be exhibiting at Euroluce, its new collections are worth mentioning. The newest addition to its lighting collection is Play. The idea behind the creation of the Play family was to introduce a sculptural yet fun piece resembling a mobile art sculpture, including the always warming and comforting ambient light coming from the opaque glass globes. The Pyppe lamp collection highlights a new approach to shape and balance. Emphasizing the tension between mass and shape, it provides soft interaction points connecting sinuous and delicate forms with poised proportions. Each lamp complements the other but can ultimately exist solely with a strong personality of its own. The brand also extended its Monaco family with Monaco and Helio lamps. The idea behind the creation of the Monaco family was to introduce a sculptural piece resembling a mobile art sculpture, including the always warming and comforting ambient light coming from the opaque glass globes. Part ambient light, part artwork, Monaco lamps will highlight any space in all the right ways thanks to its glass globes and sleek brass details.