In the second installment of Art Basel's online conversations, Art Basel's Global Director Marc Spiegler and three prominent gallerists discussed new initiatives and the impact they could have on the art market of tomorrow. Click here to watch the full discussion.
The challenges brought by the pandemic have fostered new forms of collaboration. Rapidly implemented, and engaging gallerists at different levels of the market. In the discussion, we learn how technology is being used to strengthen the collaboration scene, about the booming online marketplace for art and what the future of the art market might look like with a sense of community beyond what we've experienced so far.
Tech-supported Collaborative Initiatives Lead to City-wide Online Art Exhibitions
In London, 85 voices representing more than 60 galleries participate in a WhatsApp group to discuss logistics during the pandemic—legal advice, negotiations with landlords, staffing issues and more.
"The group encompasses a large range of galleries which is fantastic," said Sadie Coles, founder of Sadie Coles HQ in London. "What's more is the group is on its way to having a more public face."
Some of the collective actions already taken by the group include sharing information about increased shipping costs and negotiations with art fair marts, to name a few. The most prominent initiative that came from the group's brainstorming is a platform called the London Collective organized by Vortic.
London Collective is being spearheaded by Pilar Corrias and Sadie Coles. It runs like a virtual tour of the goings-on around the city, showing pictures of the exhibitions from the different galleries.
The Vortic app shows a VR representation of exhibitions that gallerists can use to facilitate buying and selling and to ensure customer satisfaction once the product is received. Last April, Vortic launched with a co-presentation of works by artists represented by David Zwirner and Victoria Miro galleries. The Vortic app uses the most advanced augmented reality (AR) and virtual reality (VR) technologies supported by Oculus headset technology, and the app is made up of three platforms – Vortic Curate, Vortic Collect and Vortic VR. Through these platforms, collectors will be able to make direct real-time inquiries with galleries.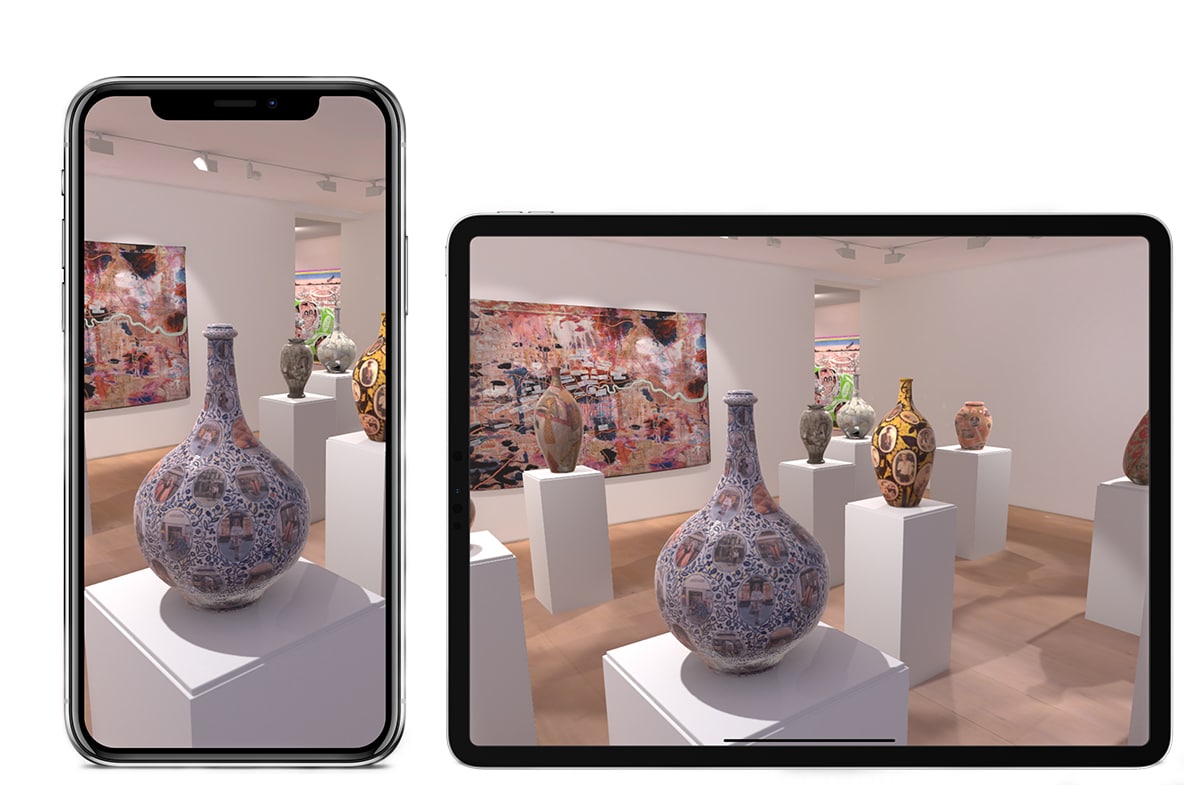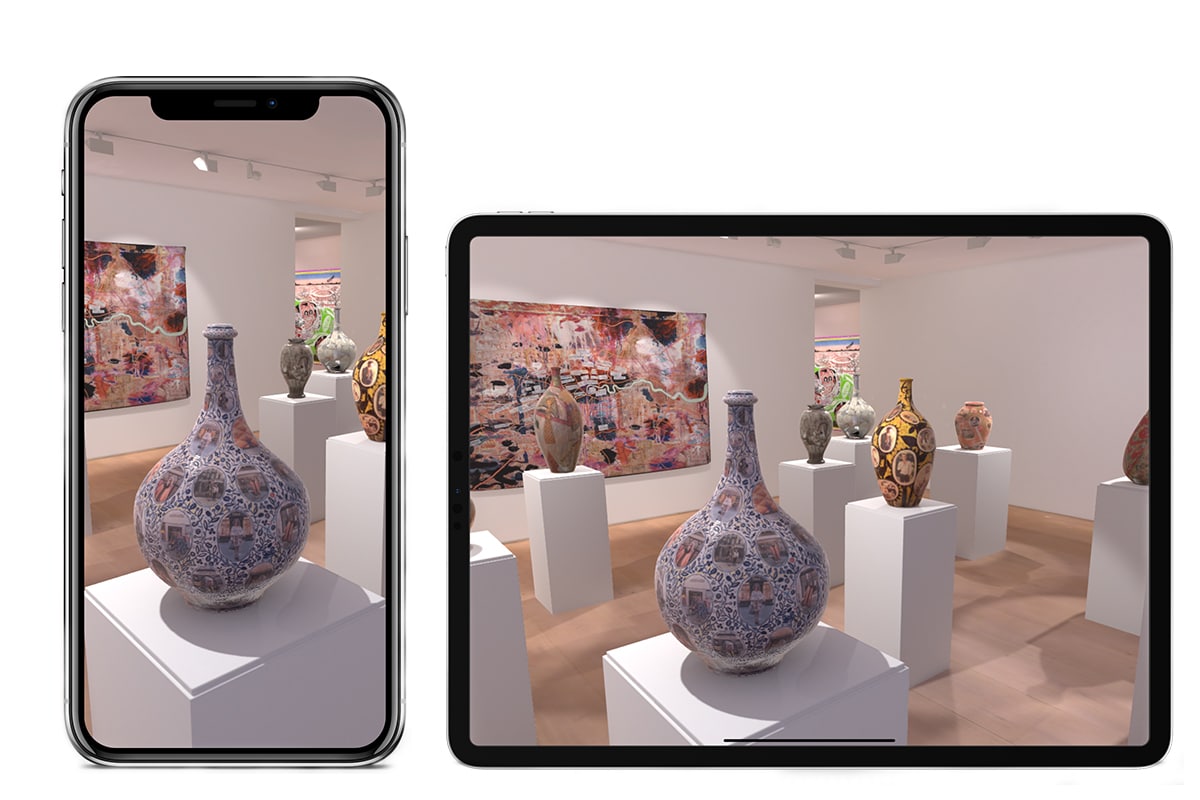 As of 19 May galleries will begin to publish exhibitions on the platform.
Simultaneously, new gallery entrants include Galleria Continua (San Gimignano, Beijing, Les Moulins, Havana, Rome), Pilar Corrias (London), Green Art Gallery (Dubai), Goodman Gallery (Johannesburg, Cape Town, London), Leila Heller Gallery (New York, Dubai), Pippy Houldsworth Gallery (London), Sean Kelly (New York), Lehmann Maupin (New York, Hong Kong, Seoul), Victoria Miro (London, Venice), Wildenstein & Co. (New York) and David Zwirner (New York, London, Hong Kong, Paris).
Read an article published on the Art Critique website about the creation of Vortic here.
You might be interested in this article about the technologies being adopted by the art world on Forbes.
A Sense of Community Beyond What We Have Now
The main difference in how collaborations are happening now compared to before, according to Coles, is the speed at which they're happening.
"It's rather remarkable how quickly things are progressing. I'm thinking about what you've done in Los Angeles, Jeffrey, that was completed in only a month."
Years ago, Jeffrey Deitch initiated talks with other dealers about organizing an art dealers association for the city of LA. Only in light of the most recent crisis did they feel the urgent need to make it happen. In collaboration with Gagosian and other gallerists, they launched the online Gallery Platform LA to promote engagement with the local and international art audience.
"There was a sense of urgency which has spalled this level of collaboration which would not have existed before," said Jeffrey Deitch, art advisor and founder, Jeffrey Deitch, Los Angeles, New York City.
There are currently 81 Los Angeles art galleries who have joined with more looking to participate. Each week GALLERYPLATFORM.LA will present ten gallery "viewing rooms" and one curated project. Galleries will appear on the platform once every 8 weeks.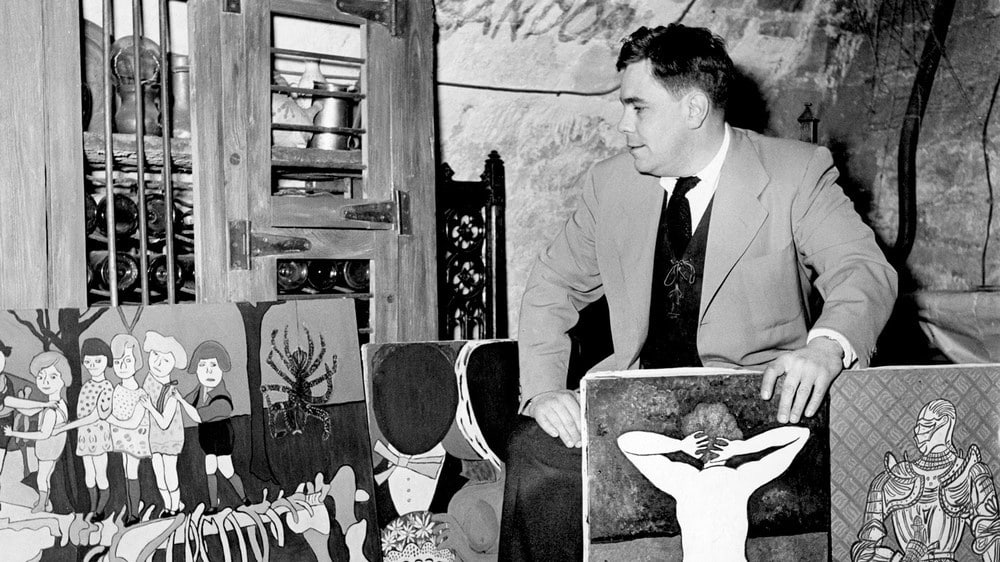 Long-term Online Sales for Galleries
"We saw what we know and what we're good at disappear," said David Zwirner, who agreed with Jeffrey Deitch's sense of urgency.

"I sense that this year will have a lot of headwinds. Art Basel which would have happened next month but won't happen is a total keystone. Necessity is the mother of invention, though, so we have to think together and create a sustainable marketplace that's exciting for our clients."
David Zwirner, Founder of David Zwirner, (New York City, Hong Kong, London, Paris) creates an online "viewing room" for major cities such as New York, London and Los Angeles. The viewing rooms put the spotlight on young galleries. At the moment, Zwirner is in collaboration with 37 such galleries.
"We didn't expect people to tell us what they're selling. That's their business, but anecdotally we've heard about sales," said Zwirner.
The current total of online sales, according to Zwirner in regards to galleries using his platform, is slightly over a million dollars.
"That means galleries are really selling, especially if the price point is mostly below $50,000. We also know how many people have clicked on what we're sharing, which, by the end of the week, is 100,000 [clicks]. There's a real appetite for this."
Zwirner suggests the viewing room platform and other such platforms will need to become cooperative in that the galleries using them will need to take more responsibility. The services are currently free.
Cooperative business models, he said, can make this happen.
Up Next from Art Basel?
The next live installments of the series are:
The Impact of Covid-19 on the Art Market
Tuesday, May 19, 2020
8am ET / 2pm CET / 8pm HKT
How Will the Pandemic Change Institutions?
Zoom and Facebook Live, Thursday, May 21, 2020
10am ET / 4pm CET / 10pm HKT
Join Tuesday's discussion here. On Thursday, directors from leading institutions will discuss the impact of the pandemic on the museum and non-profit gallery landscape. Register here.
To register to join the conversation on Zoom, please click here.
Don't forget to follow @artbasel on Instagram, Facebook, Twitter and LinkedIn.