Banema, one of Portugal's leading suppliers of wood products and derivatives, has opened an elegant concept store in the heart of Lisbon.
In September 2020, Banema opened its first concept store in Lisbon at 27 Rua Coelho da Rocha in Campo de Ourique, one of Lisbon's most vibrant and emblematic neighborhoods. On the same premises the company created its Banema Lab of ideas that focuses on the origins of the brand founded in 1964.
It follows the Banema Lab launched in Porto in 2016, focused on inspiring those interested in architecture and design with projects exhibited in the space that reflect the company's close relationship with the visual arts world, a characteristic of its activities in Porto, where it houses Banema Gallery.
In Lisbon, the Banema Studio shop has unique products from different brands in an environment based on international trends. It's far beyond traditional retail, resembling an entertainment, cultural and architectural epicenter of different experiences.
In collaboration with Campos Costa Architects, the store features a sophisticated, inviting and well-designed collection of books, fragrances, lighting and modern furniture, including several brand debuts in Portugal. The interior of the store is dictated to unexpected installations of decorative panels of green melamine, acrylic and stone.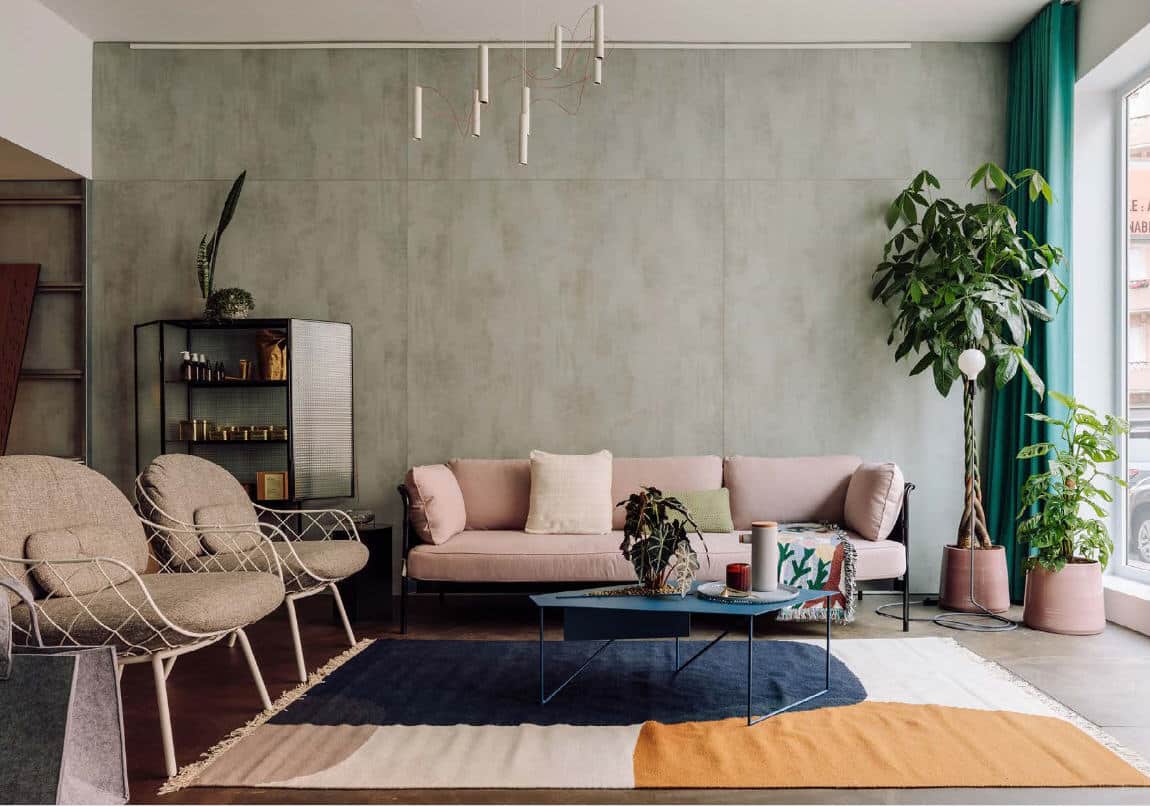 The full space covers 300m² and there is a standout structure made of green melamine decorative panels from Italian Cleaf and LG HI-MACS' acrylic stone. Banema distributes both of those brands.
The brands featured in the concept shop are Alguidar Knit, Lemur, Travelers Company, Hay, Apolis, Ferm Living, Ramos Cerâmica, Barbudo Aborrecido, Bisarro, Vicara, Design House Stockholm, Christian Haas, Haeckels, Hibi, Apotheke Fragrance, Onno, Earl of East, Davide Groppi, The School of Life, Revo, Vicara, Menu, Foekje Fleur, Paralela, Slowdown Studio, Gestalten and Magis, Maison Louis Marie, Papelote, a collection of objects designed by the architects Álvaro Siza Vieira and Eduardo Souto Moura and Portugal Manual's capsule collections — available exclusively at Banema Studio stores — among others.
The Banema Lab here in Lisbon (2020) continues the concept of the original lab in Porto (2016). It is a creative laboratory designed to inform, inspire and stimulate discussion for architects, interior designers and other professionals focusing on one mantra: empathy, community, family, cooperation, gratitude and benevolence. However, it is also meant to establish a closer relationship with the end customer.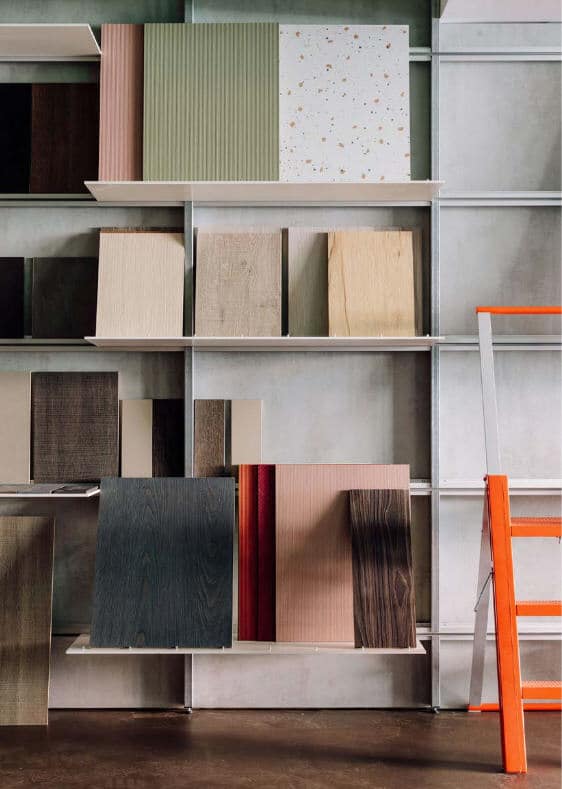 Thanks to its huge library of materials and rich portfolio of ideas and materials, the lab offers a place for people to discover materials and new possibilities for their use and application. It allows them to find solutions for unique architectural and design projects.
It is a vehicle to inform architects, interior designers, students and other professional and private clients about products and materials for use in interiors, construction and rehabilitation, in addition to commercial aspects, training, seminars and conferences.
At Banema Lab's library, which highlights some of the world's largest brands in the sector, including Cleaf, LG Hi-Macs, Zwarthout, Querkus and Shinnoki, Accoya, Lunawood, Concrete LCDA, Oberflex, creativity will be the only limit.