Originally created by the same designer behind England's internationally known red telephone box, Battersea Power Station has been transformed after 40 years of closed doors.
Nearly 40 years after shutting down in 1983, London's iconic Battersea Power Station has been given a new lease of life. A comprehensive £9 billion ($10.16 billion) redevelopment scheme encompasses far more than just the main building, which opened its doors on October 14 as a mixed-use melange of residential, commercial, leisure and office spaces on the south bank of the river Thames.
The station has a colorful history. Designed by Giles Gilbert Scott (creator of the famous red telephone box) in 1929, the central Boiler House – with its four signature chimneys – is flanked on either side by two turbine halls, completed in 1935 and 1955 respectively. That considerable time gap resulted in contrasting architectural styles: Hall A is a specimen of art deco splendor, while Hall B exhibits a functional modernism that reflects the proliferating use of electricity in the '50s.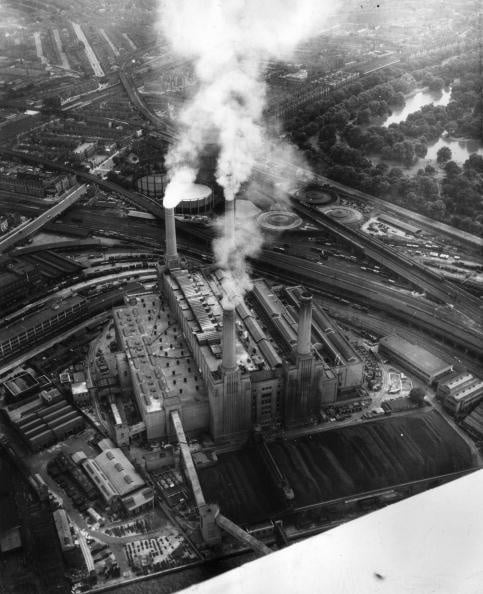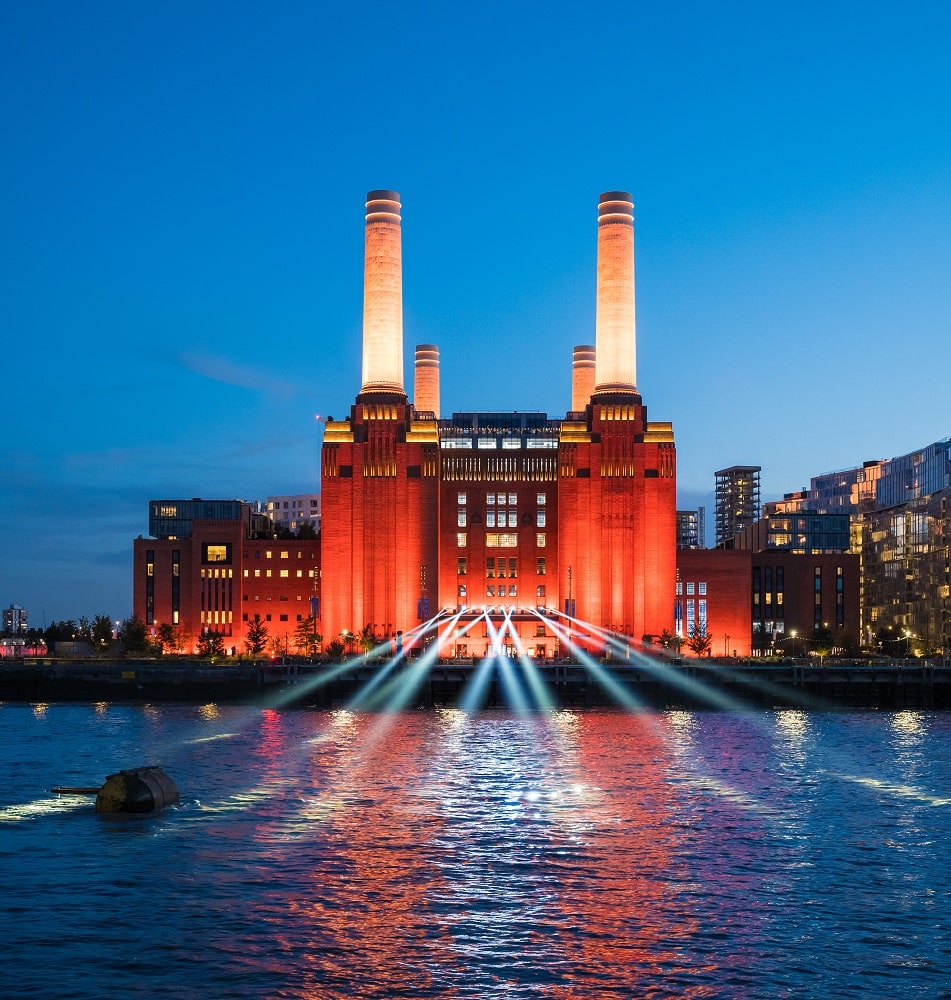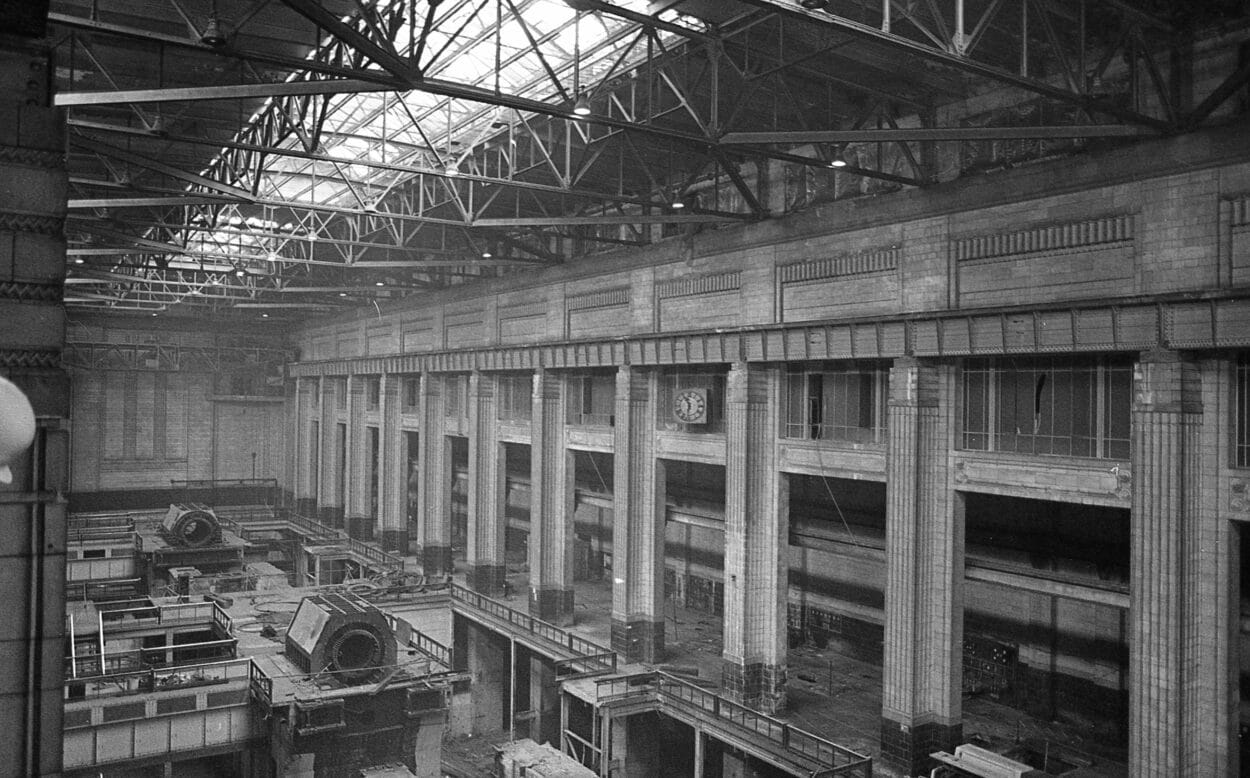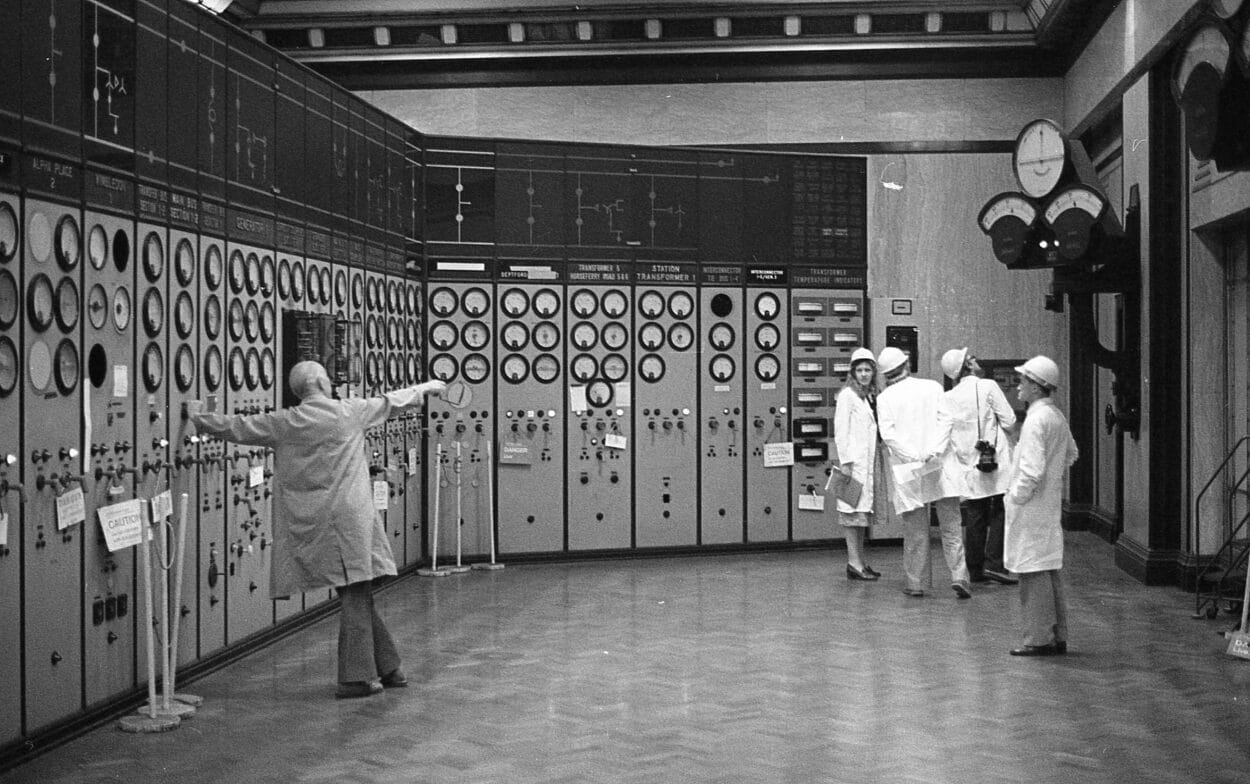 A string of failed initiatives, including plans for a theme park and a football stadium, led many to believe the power station was doomed. In 2012, a consortium of Malaysian investors acquired the property in what CEO Simon Murphy described as a "last chance saloon" for preservation.
"You could have developed something which created more profit in the short term by knocking it down," Murphy stated at a press conference, "but we wanted to create not just a legacy, but a longer-term opportunity to realize value."
Channeling the station's character while making the grand 170x160m structure more friendly to human use was a priority for the architects.
"People coming into the building need to feel in contact with the historic fabric wherever they can be," said Jim Eyre of the WilkinsonEyre studio, whose team of 35 worked an estimated 454,000 hours on the renovation scheme.
"There's an enormous scale of space, which shouldn't be filled up completely," Eyre continued. "I know it's valuable floor space, but actually you need a bit of a void to create the impact as you come in."
One crucial aspect of the redesign was to add more natural light sources: Approximately 2,500 steel- and aluminum-framed windows were installed.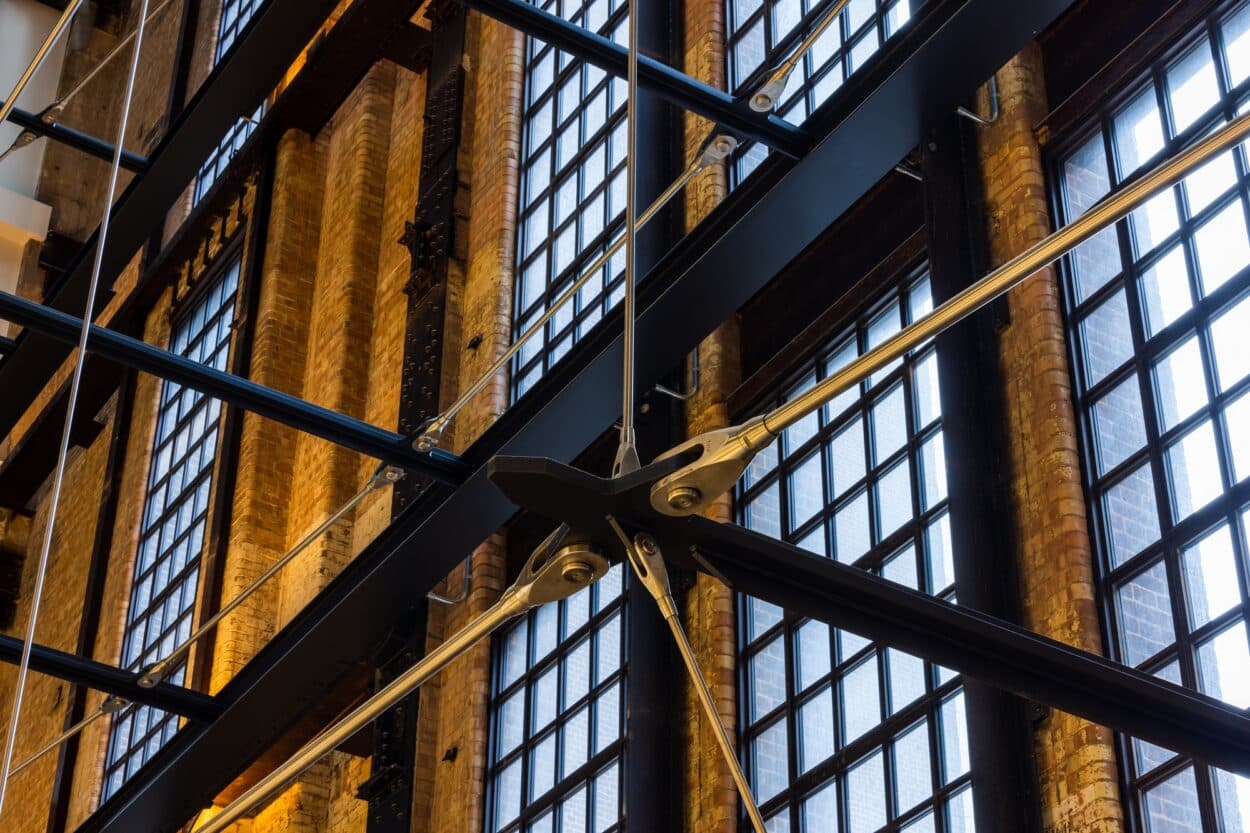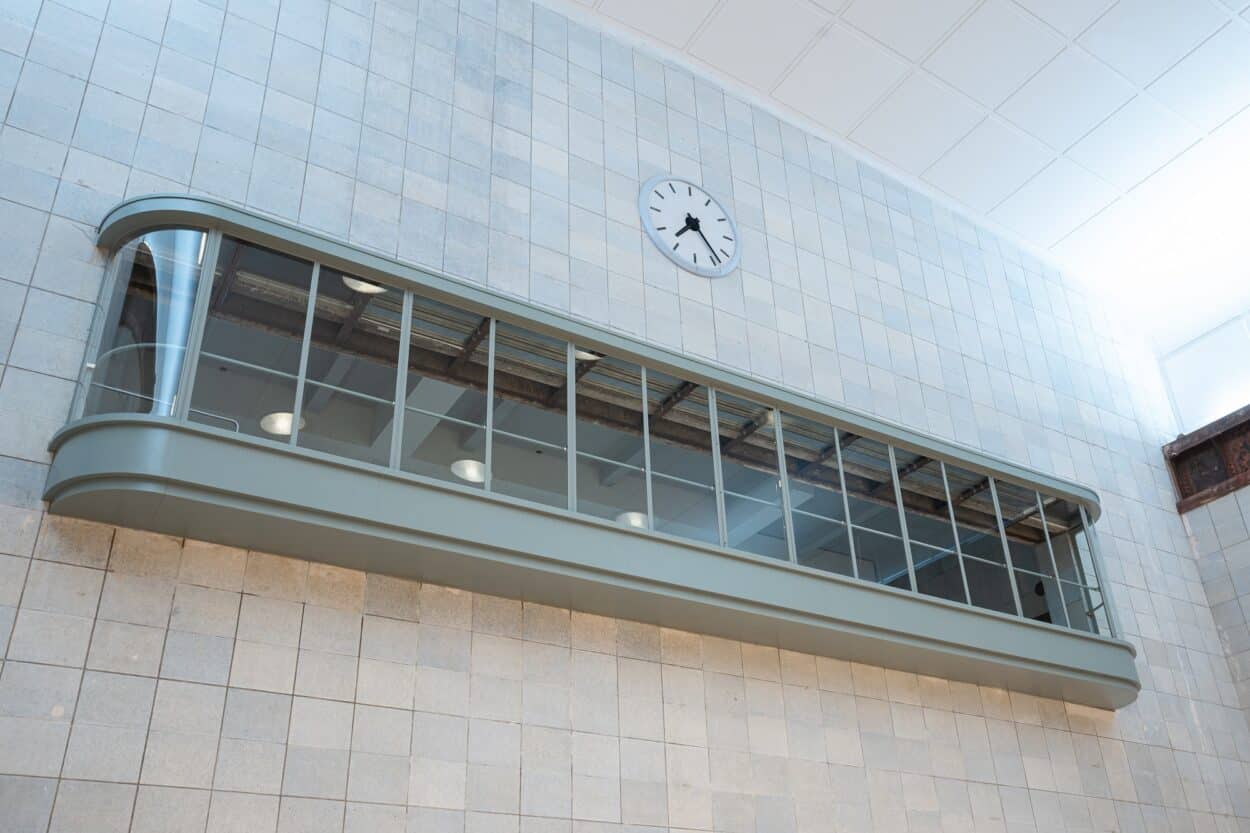 "It was all facade and no windows," project director Sebastian Ricard of WilkinsonEyre told ArchiExpo e-Magazine. "That was an interesting challenge because typically the heritage body will give you very little liberty with listed buildings – but they realized it was the only way to make a sustainable development here."
Core structural work included rebuilding the four chimneys to their exact original specifications, reinforced with a concrete skin for greater structural integrity; they sit upon striking "wash towers" that serve as atriums for apartment blocks, which feature more than 150 different designs (conceived by Michaelis Boyd) across 254 units, due to the building's unusual dimensions. A bubble lift installed in the northwest chimney provides 360º panoramic views of London from 109m above ground level.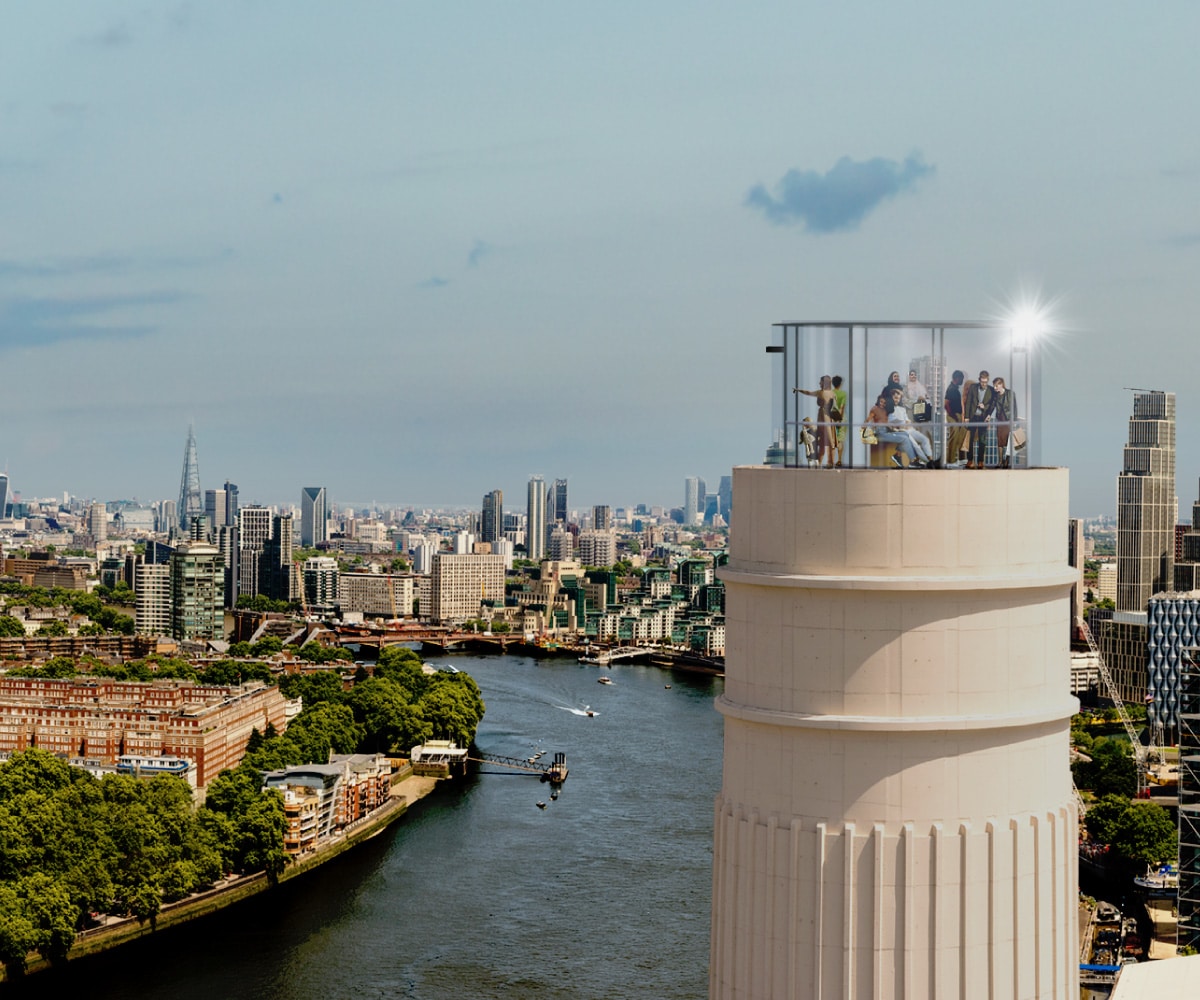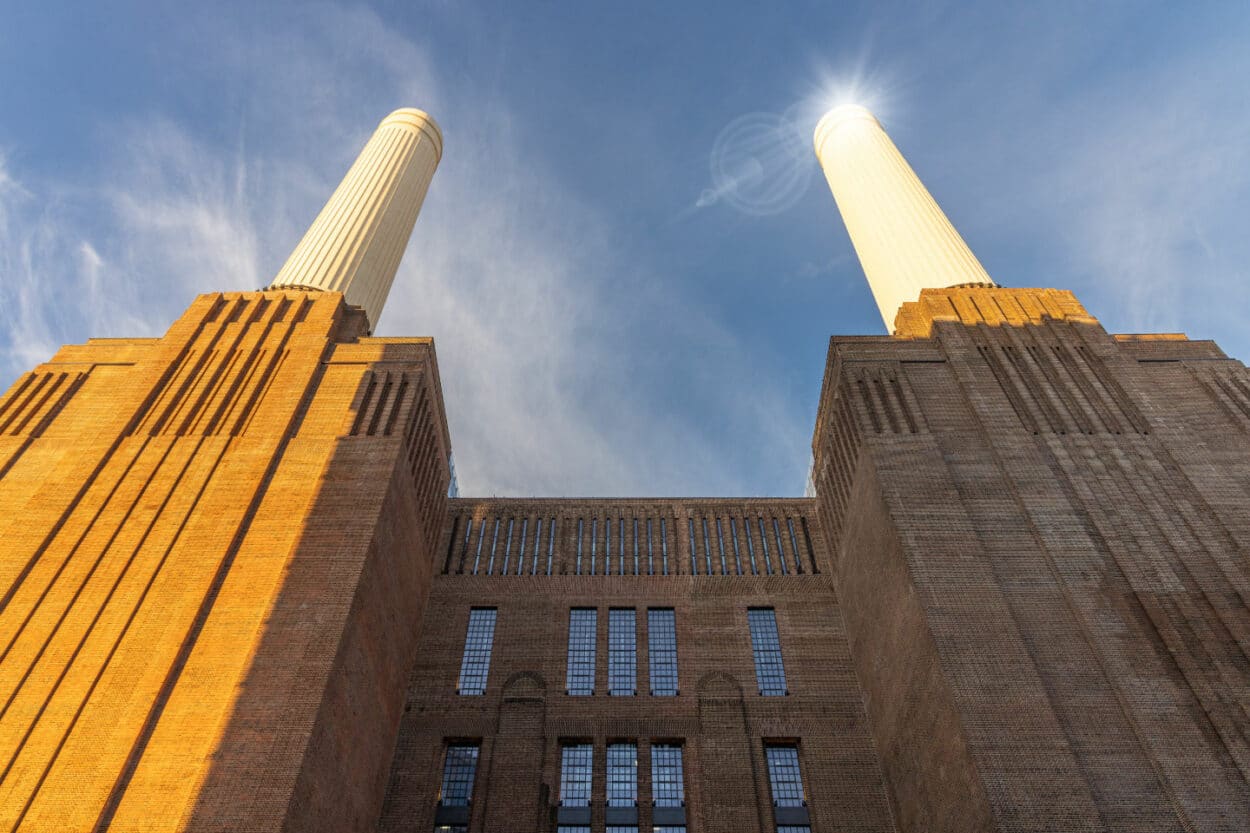 The Boiler House roof, which had been removed by a previous owner, was painstakingly put back and strengthened in order to hold the weight of three new levels of luxury residences – along with what Ricard described as a "hidden world" of private gardens. The shiny glass of steel-framed windows perched on top of legacy brickwork serves as a prominent reminder that the power station has been pushed into the 21st century.
A total of 1.75 million new bricks in 12 different colors were commissioned from the original manufacturers, Northcot and Blockleys. The architects made every effort to leave exposed walls in residential properties, despite the fact that resulting lower insulation levels had to be compensated for.
That spirit of industrial transparency was also applied in the cavernous retail spaces, with the inner workings of escalators intentionally made visible behind glass panels. At the South Atrium entrance, steel structural struts are on full display behind slitted windows which extend up to the roof – intentionally left open to generate a sense of scale. One of the original main bus reactors has been cleaned up and given pride of place at the center of the atrium.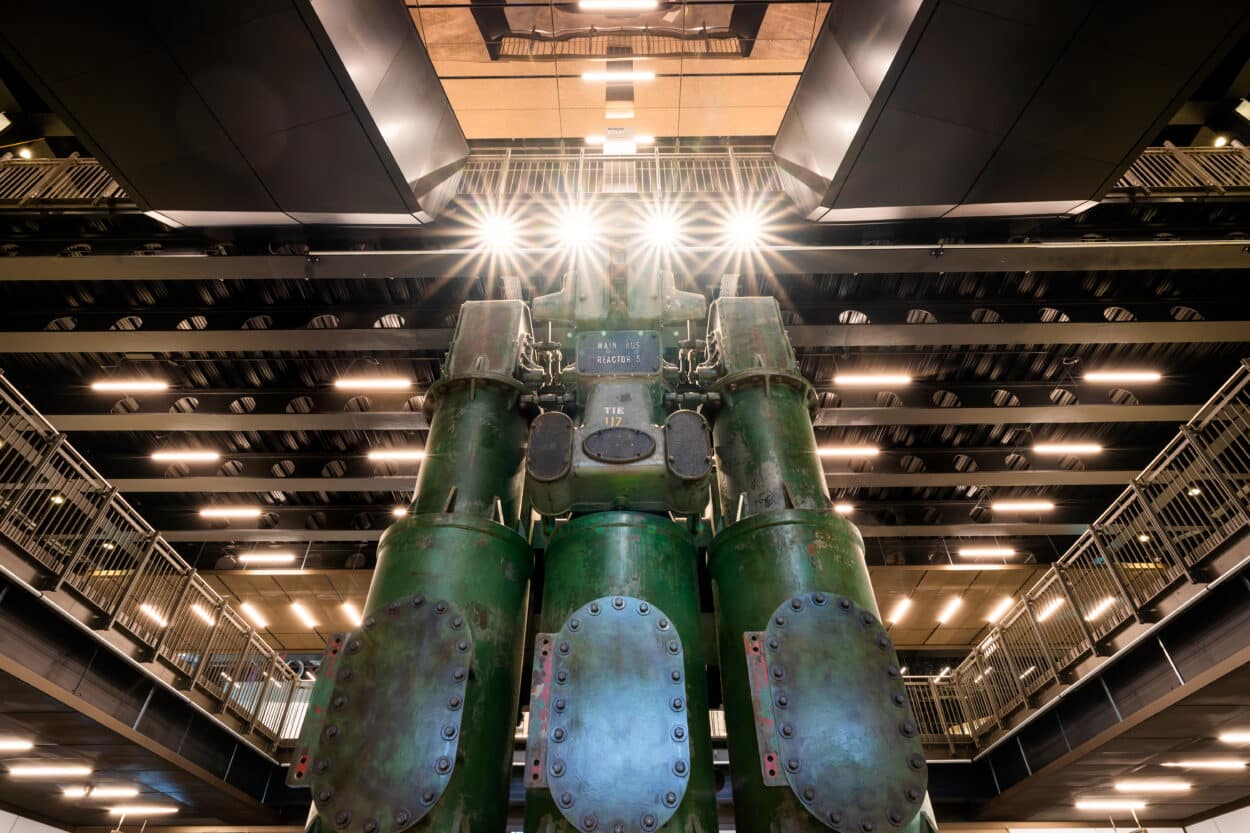 Meanwhile, companies renting shop units in the two turbine halls must comply with strict regulations about signage, door size and the extent to which they can change interiors.
"There's a specific set of rules for everything," explained Ricard. "Any shelving or joinery needs to be independent of the existing structure and can be taken down easily if people leave."
The power station's twin control rooms – which once managed the distribution of a fifth of London's electricity – have been meticulously restored, with dials and levers modeled after the original designs and replicated with 3D printing technology used for Formula 1 racing cars. Control Room A has become an events space, while Control Room B is an all-day bar.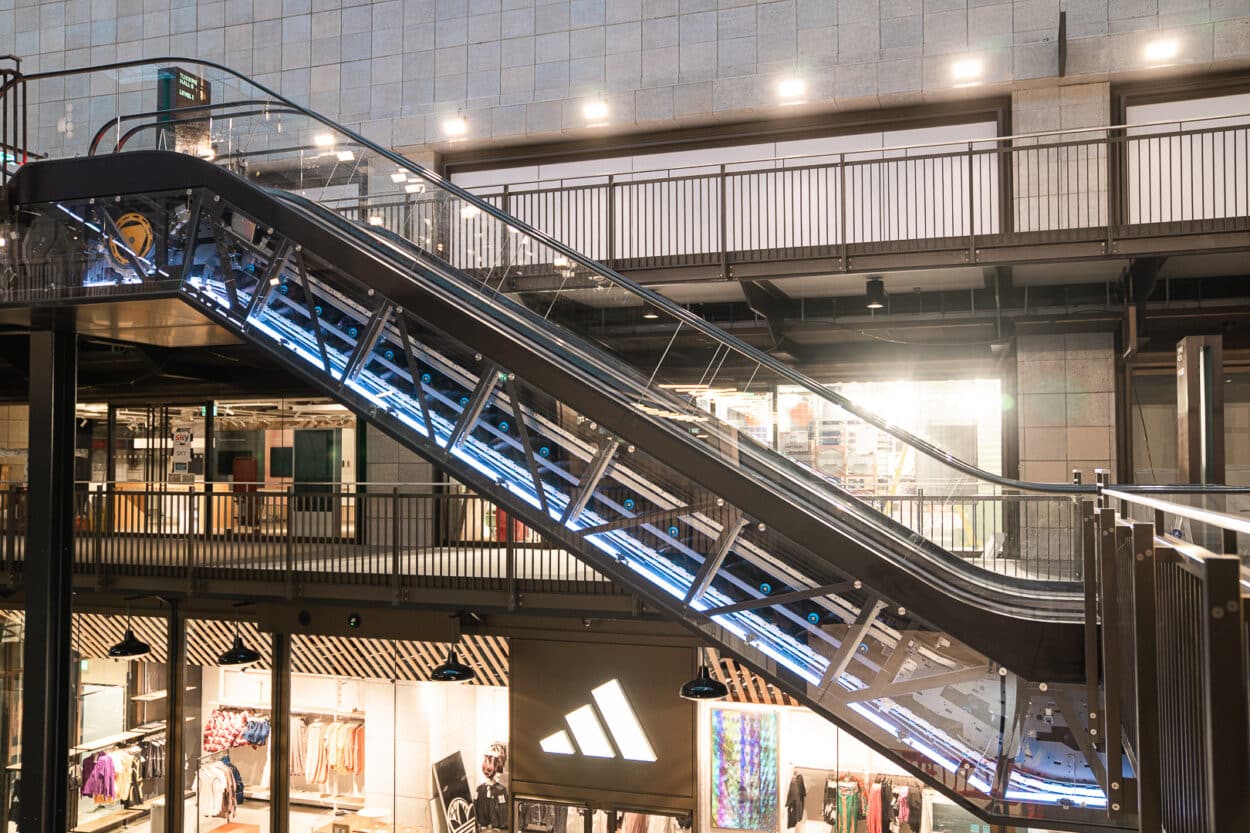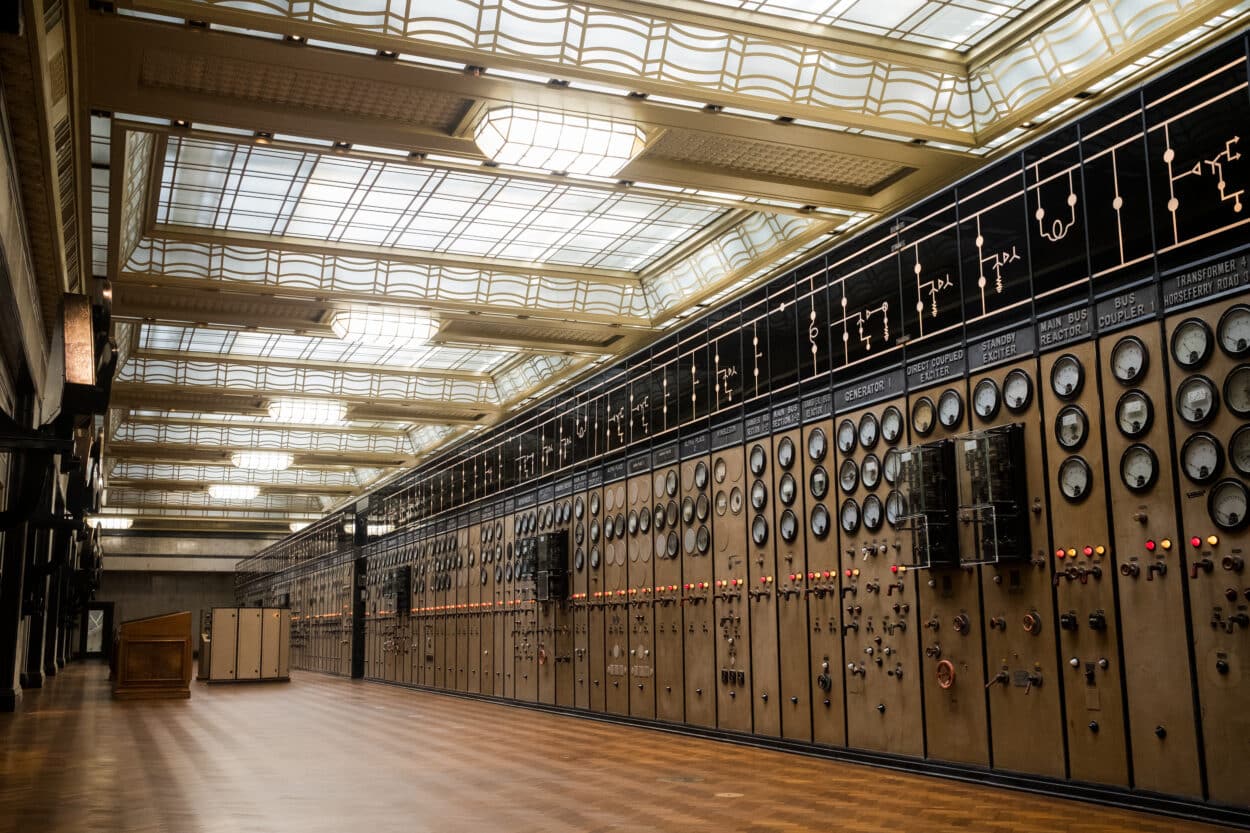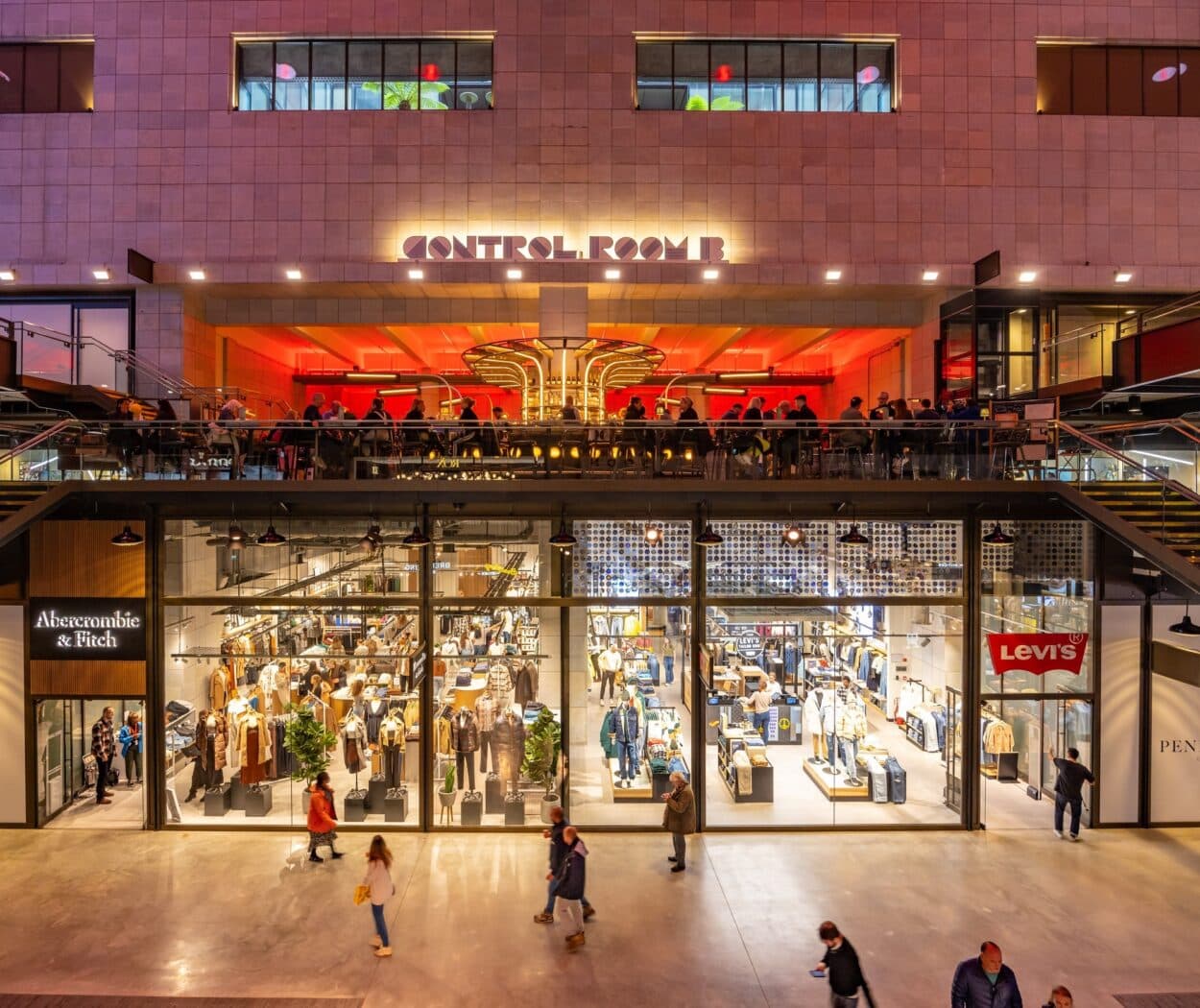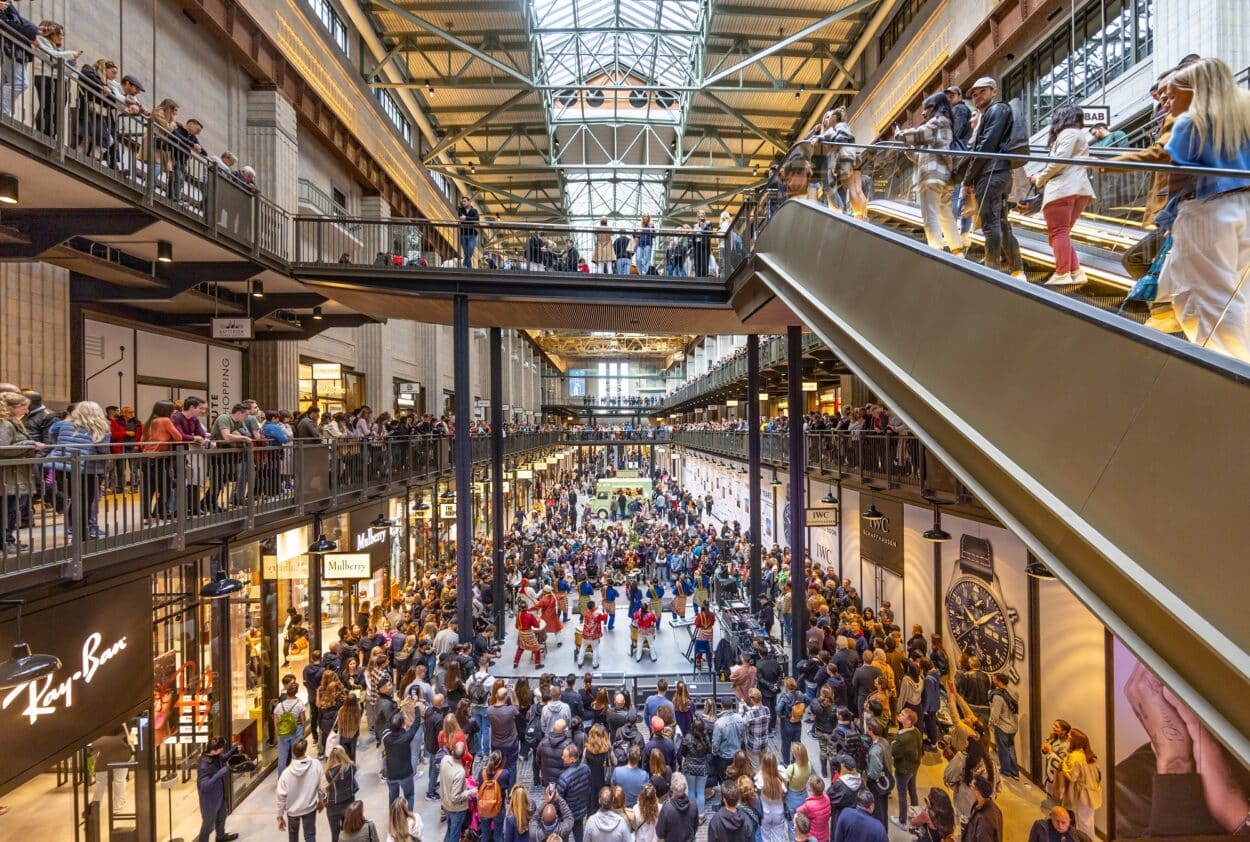 A specialist team from Lucas was contracted to carry out the renovations, calling on tools such as the ProColor micro-scanning chip and mobile app – which identifies precise colors and shades – and a proprietary metal rusting solution that achieves a 6-month aged vintage look in just a day. Six large bay windows in Control Room A had to be dismantled, repaired, painted and double-glazed in close collaboration with experts from ASWS.
Beyond the main building, an ambitious masterplan drawn up by Rafael Viñoly Architects includes eight phases of development for the 42-acre site – with parks, a medical center, a cinema, a boutique hotel, Underground stations, a new pedestrian high street (christened "Electric Boulevard"), affordable housing, a food hall and residential blocks designed by Foster+Partners and Gehry Partners.