We close the year 2021 by looking back to see what societal trends shaped design and architecture.
Through reputable architecture and design awards, we made a selection of our favorite international projects from 2021. The five distinct projects are the Fyyri library, Shamim polymer factory, a refugee housing project, Taichung historic railroad and the AIRICE future agriculture town. As the year comes to an end and the new year begins, we can expect architectural projects to continue themes of population coexistence and a connection to nature.
Fyyri Library: Adaptive Reuse
Located in the small town of Kirkkonummi near Helsinki, the Fyyri Library is an adaptive reuse project that reinvents the function of the library to respond to current needs. According to JKMM Architects who created the design, libraries are about sharing information, not just through books but also through interaction. The new library, which won the 2021 Finlandia Prize for Architecture and was shortlisted for the 2021 World Architecture Award, houses several commodities for community use including rooms for children's group activities, exhibition areas, event spaces, and a café. The building's outer copper shingle and concrete façade envelopes the original library which was built in 1982. Natural light filters into the building through a column-like framework like sunlight through trees, while the reading rooms respect a Finnish Modernist aesthetic.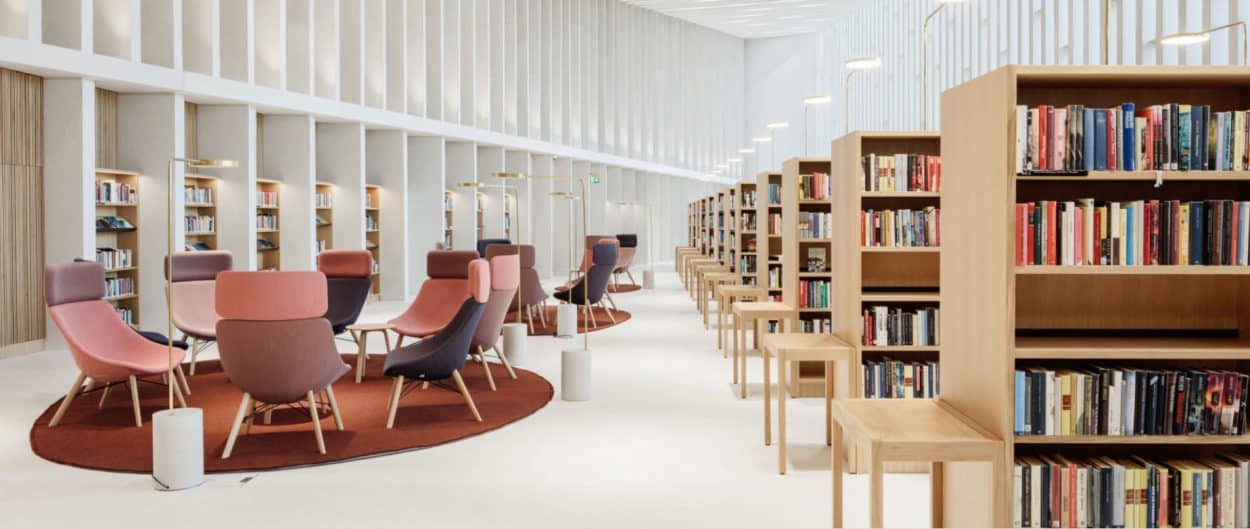 Shamim Polymer Factory: Connecting Walls
According to Davood Boroojeni, architect of the Shamim Polymer Factory in Karaj, Iran which won the 2021 Global Future Design Award and got a special mention in the A+Awards, factories in Iran are often seen as functional buildings rather than architecture and have a tendency to isolate the different factory roles. Shamim strives to accommodate the need for separation while also providing transparent dividers like windowed walls and outdoor spaces that better connect the workers to each other.
The Shamim Factory uses two classic Iranian patterns, the middle courtyard and the perpendicular axes. According to Boroojeni in an interview with ArchiExpo e-magazine, though these two patterns are used today, they have disappeared in industrial uses. Through factory design, Boroojeni strives to find an architectural solution to a social problem.
"From our architectural standpoint, one of the main reasons why employees are dissatisfied is that their workspaces are completely segregated, separated by strong walls, and sometimes by different entrances," Boroojeni told ArchiExpo e-Magazine.
"The idea that we applied was to add a common space to industrial uses, where different people can communicate with each other. We call it the coexistence area."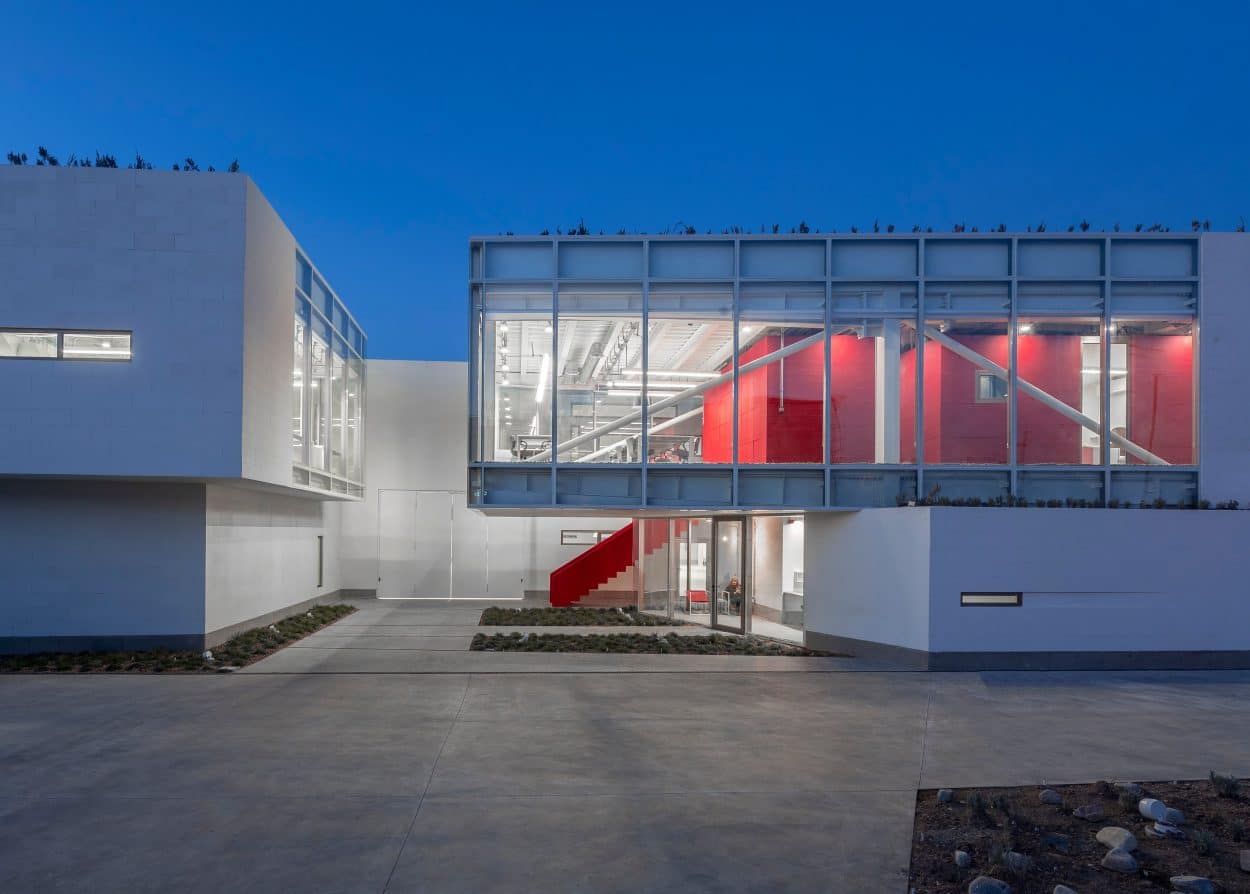 Ghetto: Leveraging Refugee Housing with Tourism
The 2021 Architecture Biennale in Venice also dug into questions of coexistence, choosing the theme "How will we live together?"
In an exhibition held from May 22nd to November 21st, Henriquez Partners' responded with a theoretical neighborhood design for Venice that accommodates both tourist timeshares and refugee housing. The exhibit took the form of a display center for selling fictional condominiums and a comic book narrative.
The idea for Ghetto is a series of satellites that hover over Venice, so this particular model is not designed to be built, according to architect Gregory Henriquez in an interview with ArchiExpo e-magazine. But the architecture firm has executed similar projects, such as the Woodwards redevelopment, in their hometown of Vancouver, Canada. Their message is that equity can be leveraged by the development process on an international scale.
"I think it's possible to achieve a project like Ghetto," said Henriquez. "It may not look like this. It would have to be geared toward whatever place in the world it is."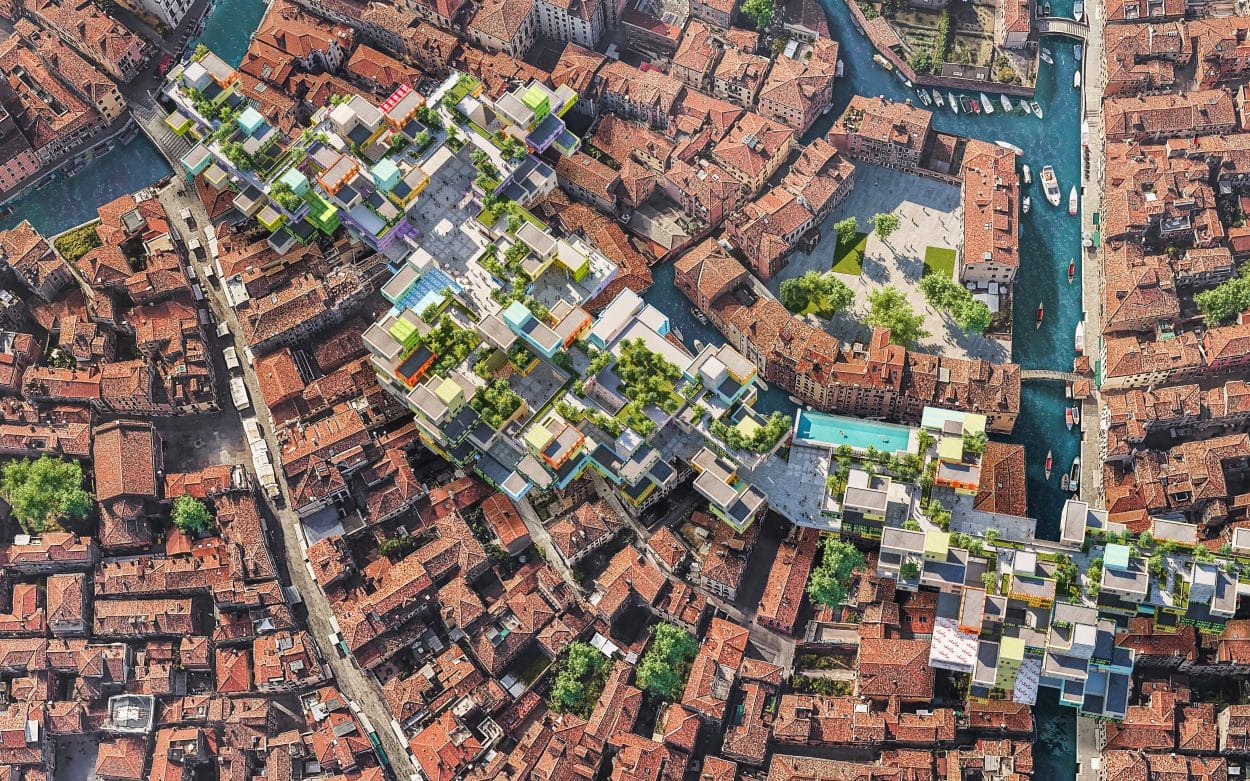 Impression of Railway: History in Design
Applying design to resurrect history, S.D. Atelier Design & Planning and Mecanoo's corridor through the city of Taichung, Taiwan, is structured around the historic railroad that sparked Taichung's development. The project, which won the World Architecture Festival 2021 prize for best urban landscape and the Landezine International Landscape Award, elevates the railroad system to accommodate rapid transit while preserving the former railroad underneath and integrating it into the public space design.
The project also includes a green corridor that together with the historic segments, integrates areas around Taichung Railway Station with the urban environment. The reorganization improves the quality of public spaces, making them pedestrian-friendly and providing potential for Taichung's cultural development.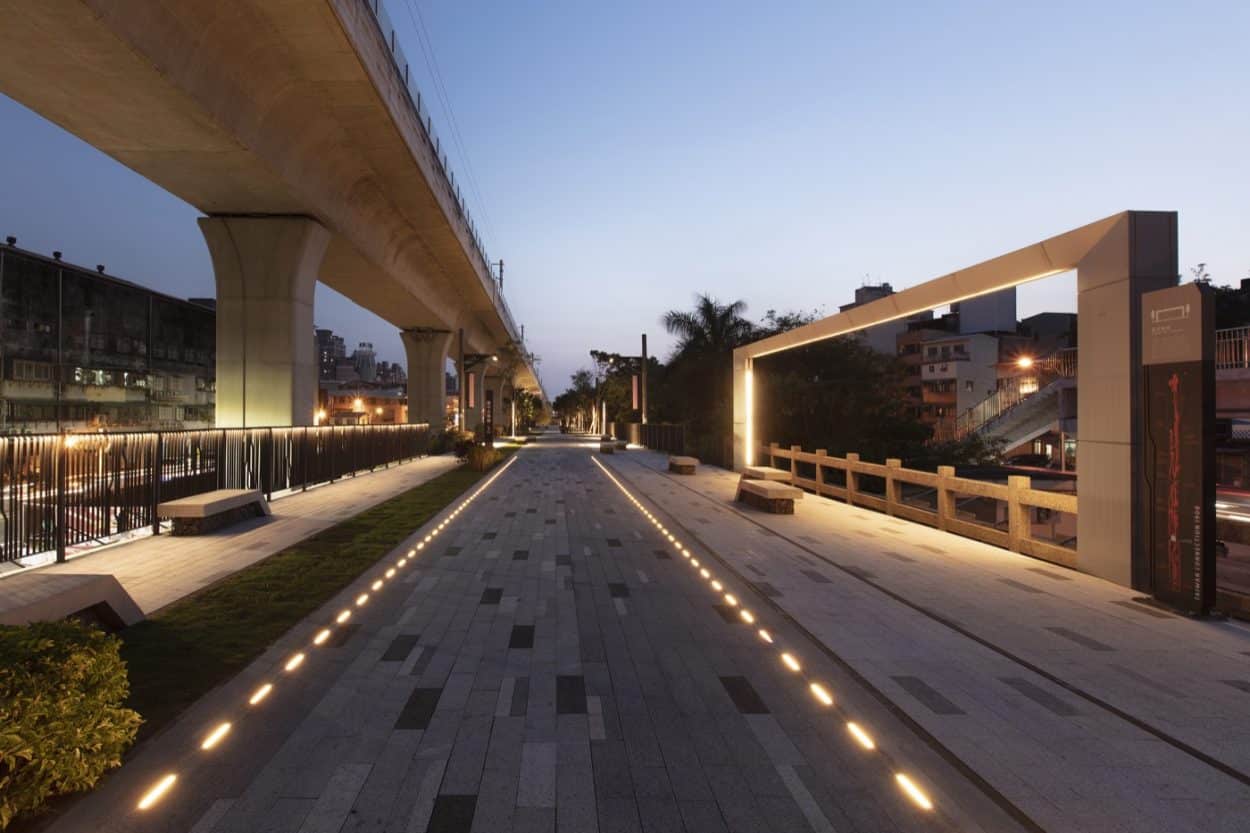 AIRICE Future Agriculture Town: Future Technology and Nature
Located outside of Guangzhou, China, six pieces of futuristic landscape architecture placed onto a field and along a rural tour route are the pilot demonstration of future agriculture technologies. The installations, designed by PMT Partners Ltd., show a vision of future agriculture-based on technology such as 5G and artificial intelligence, while also reflecting on how these innovations can positively affect landscapes and our relationship with them. 
Winner of the Global Architecture & Design Awards 2021, the AIRICE Future Agriculture Town predicts certain drawbacks to highly efficient production and proposes solutions. According to gooood online's translation of a text provided by PMT Partners:
"The threat of senseless and uncontrolled production and consumption will be the dominant issue. The future of rural life should not only focus on continuous technological production and material consumption but also on reshaping the spiritual world."
The landscape sculptures allow a place to reflect on how the natural world not only nourishes but also provides a connection with our deeper selves.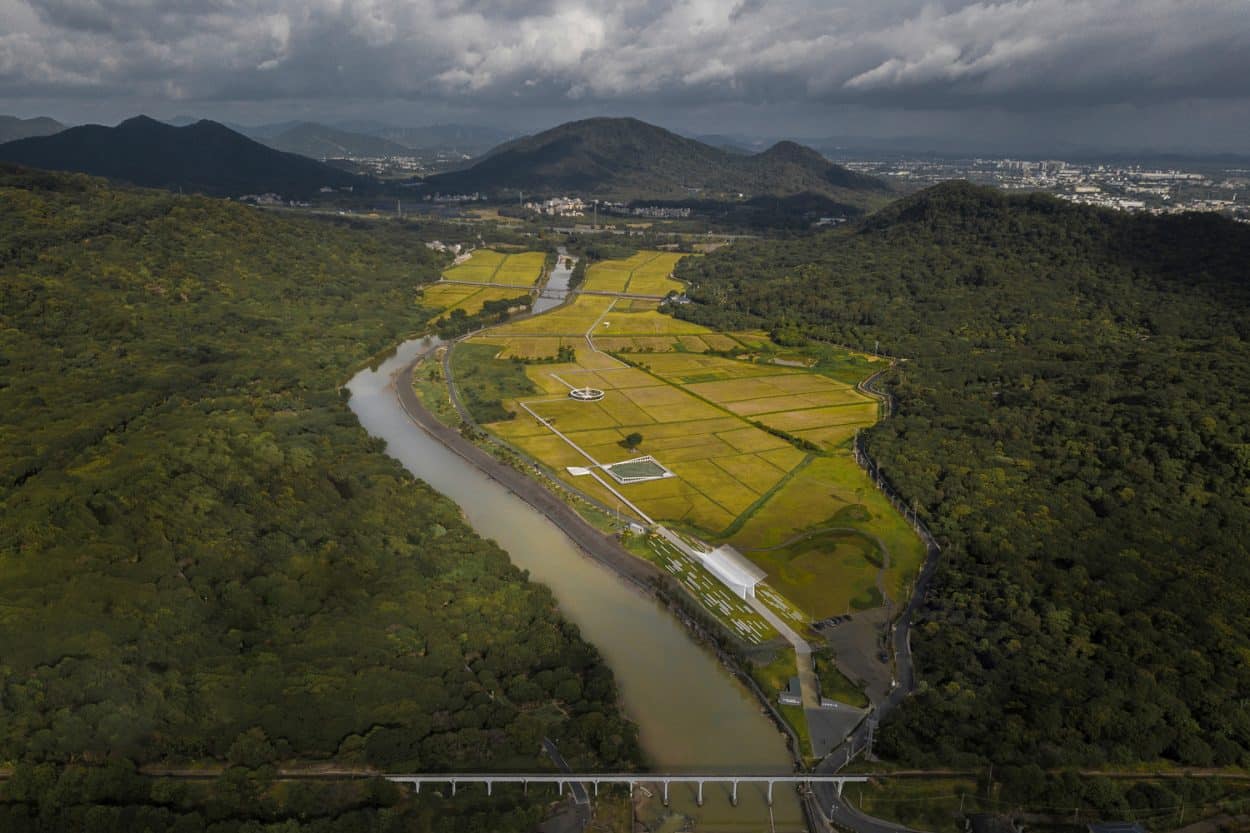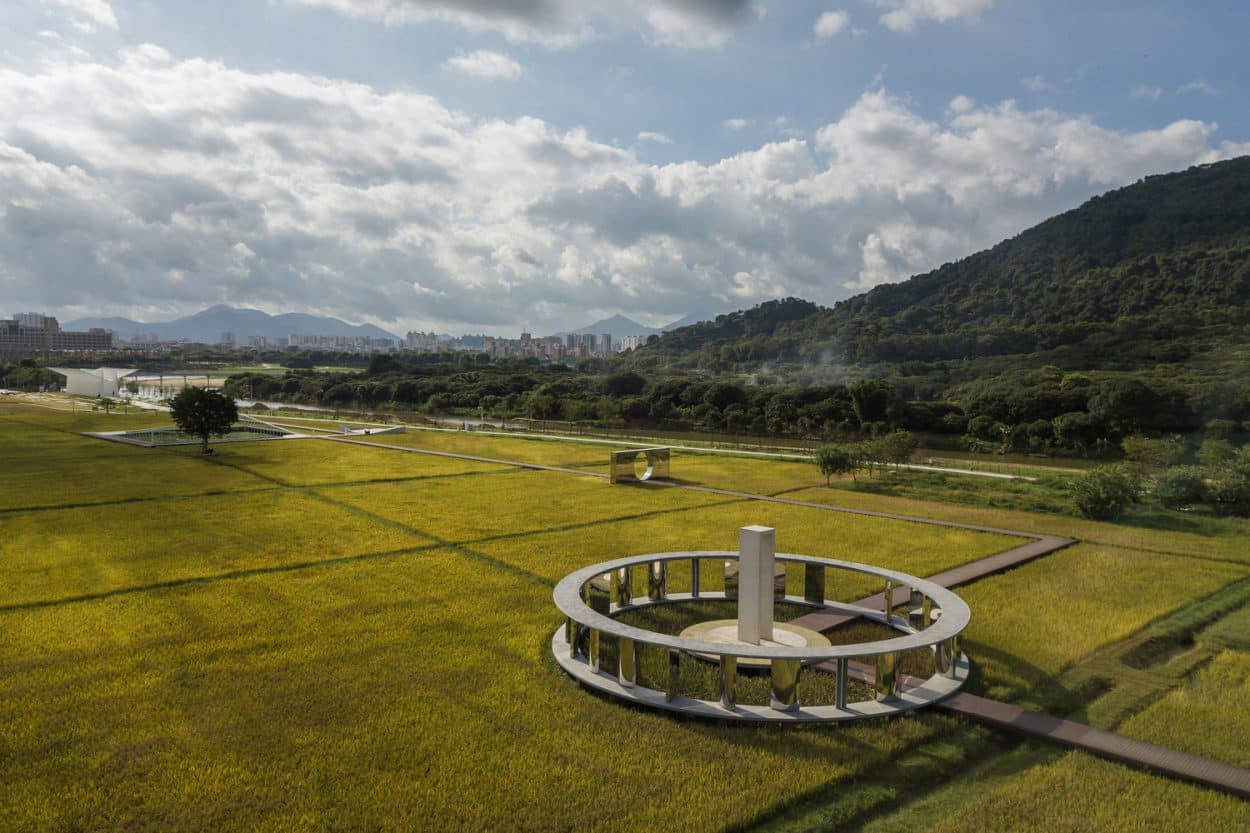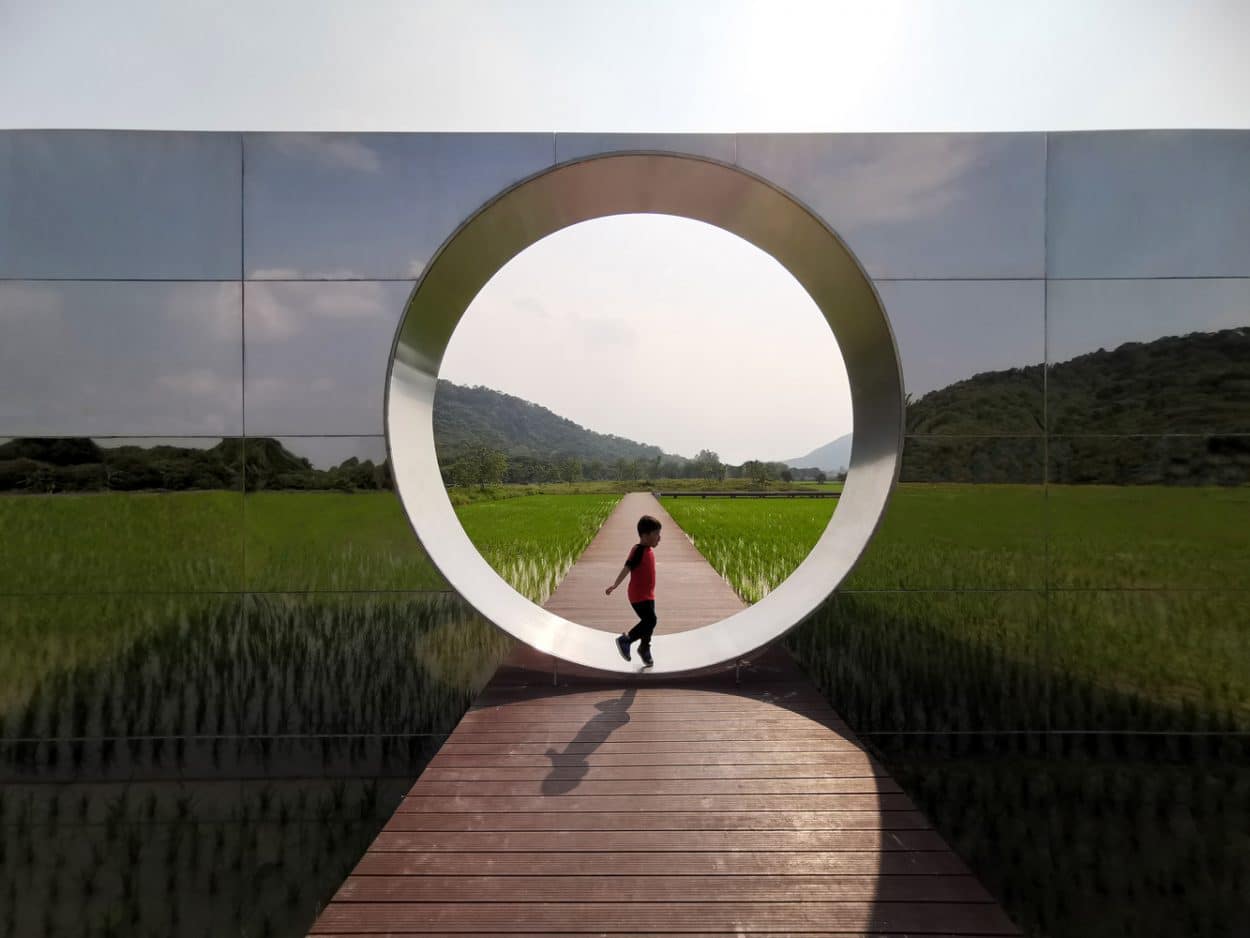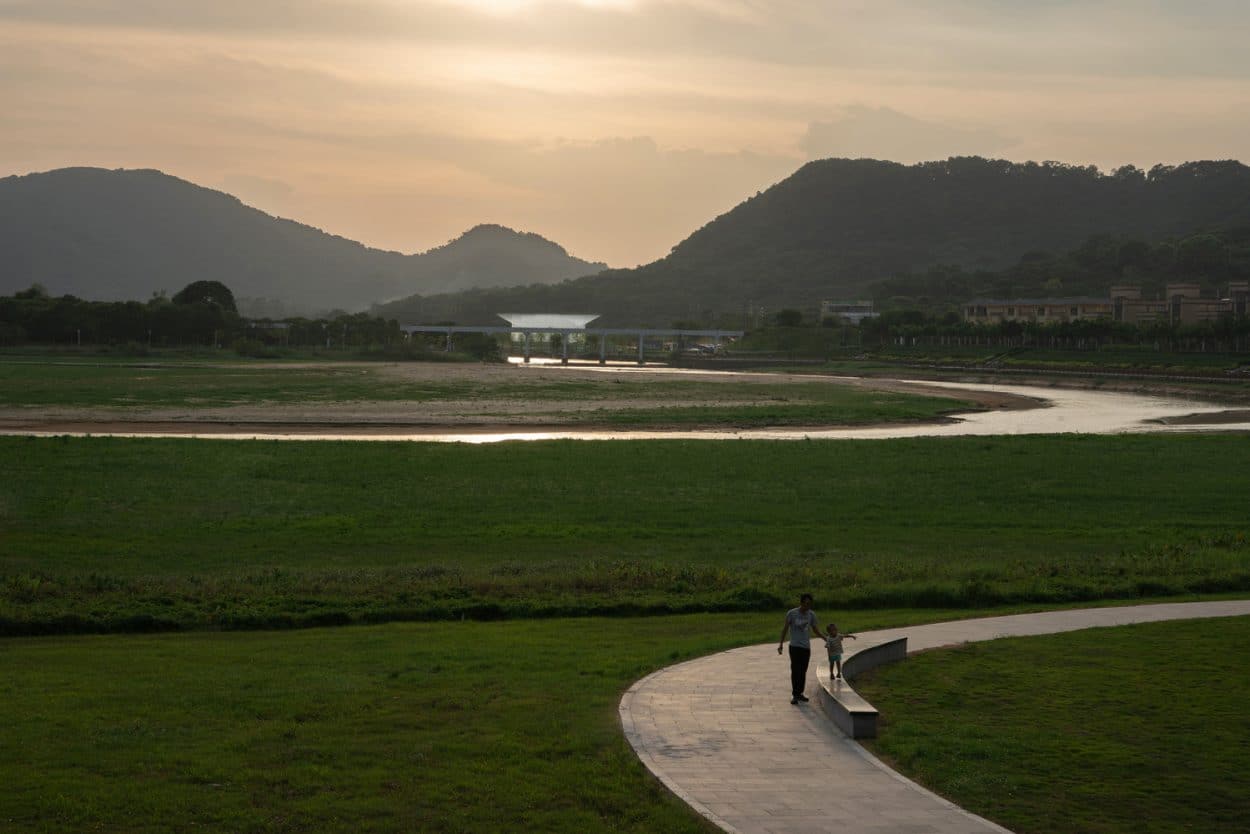 Looking Towards 2022
Now that 2022 is upon us, there are signs that architects and designers will continue to work on themes of coexisting populations and reconnecting to nature.
Currently, under construction in Vancouver, Canada is the Oakridge project by Henriquez Partners where they are building social housing beside luxury apartments which will fund community amenities. The International Competition for the redesign of the Shenzhen Antuo Hill Park and Museum in China was launched last year, calling for the ecological restoration of Antuo Hill, while jointly building a cultural cluster that integrates humans, art and nature. The winning proposal will be selected from a shortlist of five, including Lina Ghotmeh Architecture.
Awards and exhibitions in 2022 will continue asking architects and designers to think creatively about how design decisions impact the future. The AA Prize for Unbuilt Work will reveal winners in January. According to jury chair Katelin Butler, the competition for unbuilt work "promotes discussion and debate about contemporary design ideas at the time of their production, when they are acutely relevant to the current circumstances."
The Tallinn Architecture Biennale in September 2022 will have the theme "Edible: The Architecture of Metabolism," asking designers to reimagine circular economy logic and how it migrates to the fields of architecture and design.