November—At the Big 5 event in Dubai, Virgin Hyperloop One's Middle East and India Managing Director Harj Dhaliwal held a conference to speak about the company's advancements. On the horizons: Hyperloop One projects to link Indian cities Pune and Mumbai.
Virgin Hyperloop One continues to propel its way to success with several global projects that are poised to disrupt future passenger travel and cargo transport.  The first fully operational hyperloop test facility, DevLoop, was completed by Virgin Hyperloop One and tested in 2017 and resides on the outskirts of Las Vegas.
A project on the horizon that will impact the future of Indian cities links Pune and Mumbai within the state of Maharashtra. It will link Pune, Navi Mumbai International Airport and Mumbai in 25 minutes, transport 150 million people annually, see annual savings of 90 million hours travel time and ultimately mega socio-economic savings of USD 55 billion over 30 years of operation.
In the Middle East, expected to travel at high speeds of 1,000 km/hr is the DP World Cargospeed system that harnesses Virgin Hyperloop One technology. The prototype of the cargo system design had been unveiled earlier this year by Road and Transports Authority (RTA) Dubai.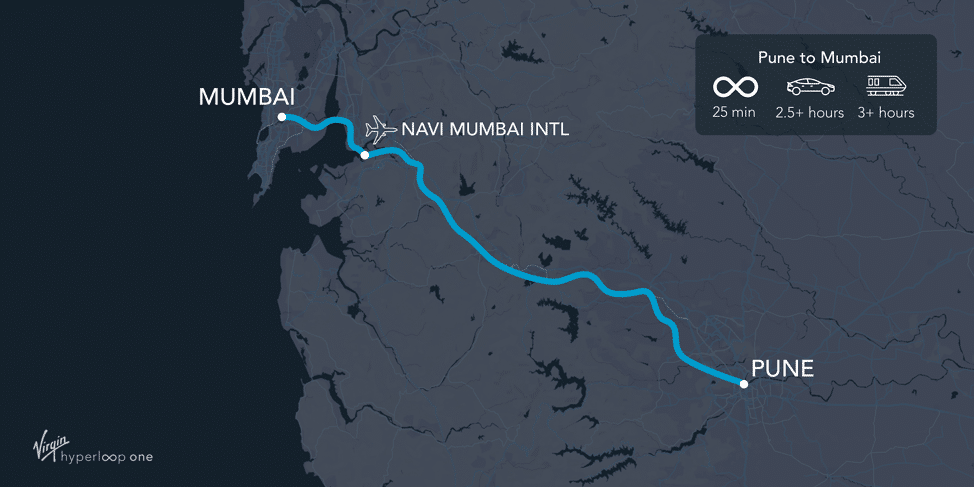 The world has already seen the impact of e-commerce as people move towards shopping online. By 2020, e-commerce will have grown to an estimated USD 4 trillion, and by 2025, the market for express and parcel freight will grow to USD 516 billion. At Big5 conference in Dubai, Harj Dhaliwal, managing director of Middle East and India Virgin Hyperloop One, says,
"This highlights a four-time increase in growth of global freight market by 2050. Overall, as consumer behavior changes, the whole logistics scene will begin to look different."
When it comes to city planning, Harj views transportation as the broadband of the future.
"No longer is it a one-size-fits-all approach when planning cities. Introducing a hyperloop system into city planning will help boost the power of connectivity. In fact, it is our vision to have a connected Middle East region built around the user. Envision transport from Abu Dhabi to Riyadh in around 52 minutes and from Dubai to Abu Dhabi in only 12 minutes where we turn major cities into metro stops."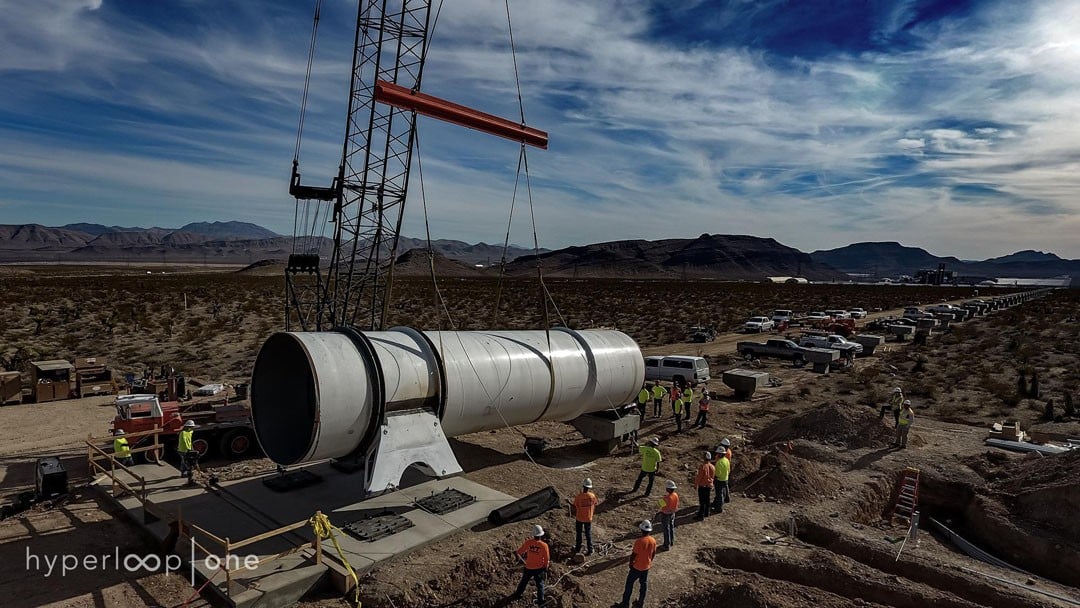 Moreover, on-demand delivery is fast becoming an expectation. Harj elaborates:
"Once the Hyperloop system is linked to big cities and smart city data using real-time dynamic scheduling and predictive algorithms, then depending on the actual need, we can adapt by putting in more pods during peak hours or reduce the speed. This optimizes our energy consumption during the day."
The Hyperloop concept is pretty straightforward. The pod or the vehicle is made of a carbon composite that is light, yet very strong. The air is evacuated from the tube to 1/10th of an atmosphere, and the pod flies over the track within the vacuum tube through electromagnetic propulsion, minimizing resistance and enabling speeds as high as 1,200 km an hour. Not only is it cost-effective, but it is also more energy-efficient than a high-speed rail with an autonomous operation that nullifies human error.  
"We are developing systems that are real-time data-driven and ultimately use high connectivity in sustainable ways like never before."