During an online discussion organized by Big5, Natural Stone Institute offers their perspective on the benefits of the International Standards Organization (ISO) for natural stone. By creating EPDs, they're helping architects and designers find the most sustainable products for their projects.
Wednesday, September 1, 2021—Advocates for natural stone spoke during today's online discussion at the Big5 construction event which is running from August 22 to November 17, with a digital presence, and from September 12 to 15 physically.
In the on-demand video shared today, Natural Stone Institute board president Michael Picco and CEO Jim Hieb discussed the North American marketplace and several key initiatives important to the global stone community.
"At the start of the pandemic, everyone was concerned and cautious about the market share and what was going to happen," said President and Founder of PICCO Engineering, Michael Picco.
What he found, however, was the residential market increased by unseen numbers, a direct result of less travel and less holiday spending. Many companies saw double-digit growth they'd never had before this time. There was a boom in landscaping. People were upgrading their homes and creating new outdoor experiences. There were a lot of kitchen and bathroom renovations as well.
On the commercial side, the market had a more cautious outcome with a lot of projects put on hold, as many were unsure what the future held. However, we're now seeing a lot of those projects gain traction again.
Although optimistic, challenges remain. The supply chain has been impacted with longer lead times due to transportation delays. The cost of materials has risen while the supply has fallen, mostly due to the difficulty in hiring employees. We're seeing a rise not only in the cost of materials but in labor and transport as well.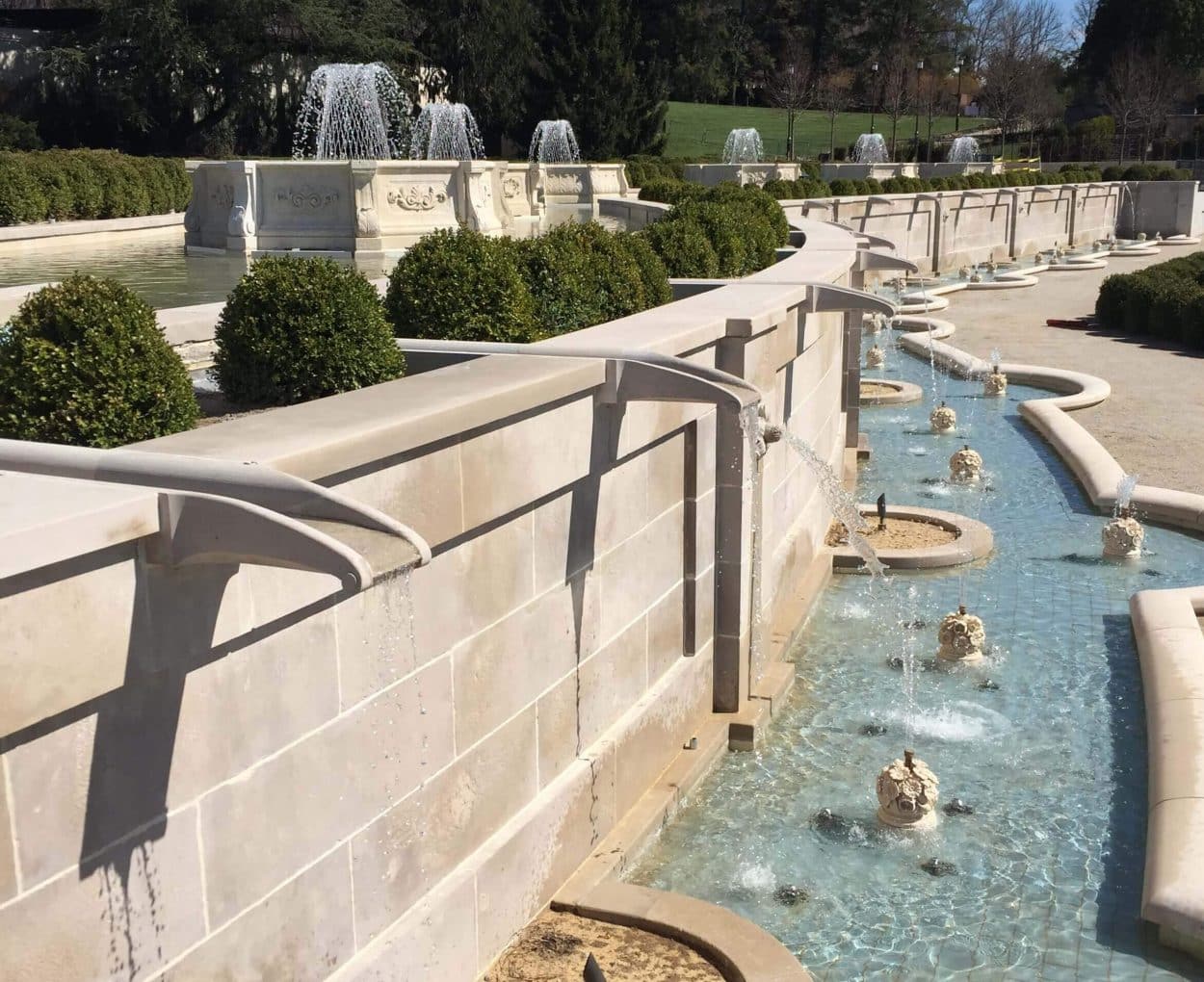 "We're looking at our partners to see how we can address some of these issues," Picco said.
Online education increased during the pandemic as physical, on-site training was halted. This made knowledge more available and accessible for companies around the globe than before this period, as mentioned by Jim Hieb referencing the Natural Stone University.
"There's also optimism that trade shows are opening up again," Jim Hieb said. "In North America, we had two major trade shows open in June and July."
The Sustainability Standard for Natural Stone and Educational Resources
Stone is a green material compared to other types, but the sustainability standard for natural stone digs deep into many aspects of the production and use and management of quarries in order to improve efficiency.
It looks into water consumption, energy consumption, materials used in the production process including chemicals, innovation to create efficiencies, site management, how quarries are being used, human health and safety, corporate governance, for example.
"The standard has increased the efficiency and improvement of their process in producing," Picco said. "As an industry, we need to reach out to the design community and tell the story. Also, we need to create data to measure against other man-made products. It's an opportunity for us as an industry to globally put our efforts together."
The Natural Stone Institute has a full-time dedicated staff and sustainability committee working on creating data as mentioned above. They're developing EPDs, environmental product declarations, to compare natural stone products to other products on the market.

Click here to learn how to use the standard.
In North America, those at the Natural Stone Institute recognized a lack of education on stone in courses for designers and architects. The institute put together programs and online courses to address this issue.
"We have eight online courses offered through Architectural Record, which is a leading architectural magazine in North America," Picco said. "We can share these courses with architects in your area."
You can access Natural Stone University here.
"We also have fifteen courses you can utilize to give architectural firms directly. Anything from basic courses about stone right up to more advanced courses."
You can access the institute's Building Stone Magazine here.