Following the international ceramics event Cersaie, here is a selection of some of the most beautifully exhibited products.
September 27 – October 1—Bologna hosted Cersaie, the international exhibition for ceramic tiles and bathroom fittings. On the program, around 600 stands to visit with thousands of preview products anticipating trends in surfaces, bathroom furnishings, design and planning. Here is a selection of some of the innovations and trends exhibited during this edition.
Cruise by Massimo Iosa Ghini for GSG Ceramic Design
Cruise is the new collection by architect Massimo Iosa Ghini designed for GSG Ceramic Design. The products in the collection are characterized by a wide range of proposals in terms of dimensions, available in wall-mounted and free-standing versions (WC and bidet), accompanied by a wide choice of wall-mounted and countertop washbasins. An excellent product where the virtuosity of the realization is manifested not only in the design and choice of the finest raw materials but also in the company's commitments in favor of sustainable development.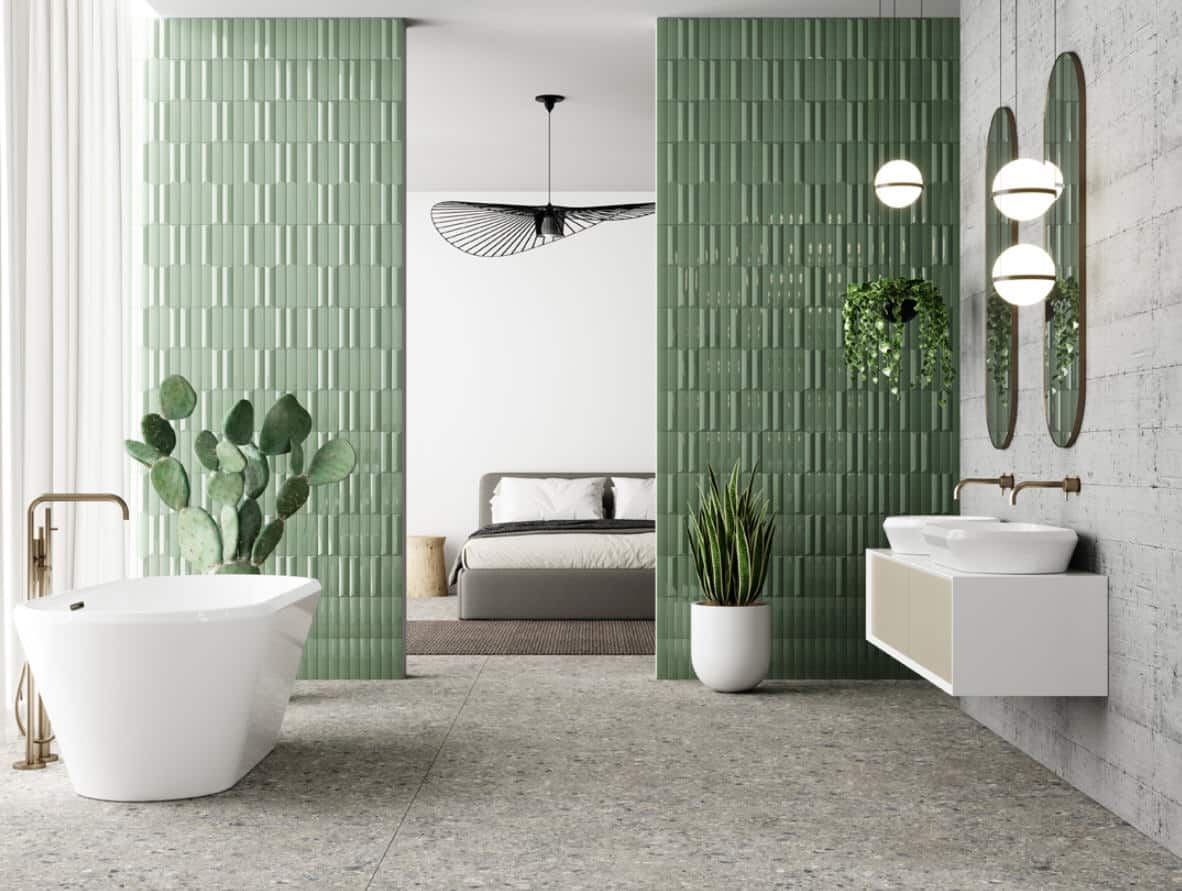 Surfaces and Coverings by Atlas Concorde
Aplomb is the new collection of surfaces and coverings by Atlas Concorde, imbued with an elegant aesthetic and an haute couture spirit. The iridescent colors and textures intertwine to create surprising effects: small dots and stripes emerge from the background in a matte or glossy version, depending on the light and the point of view.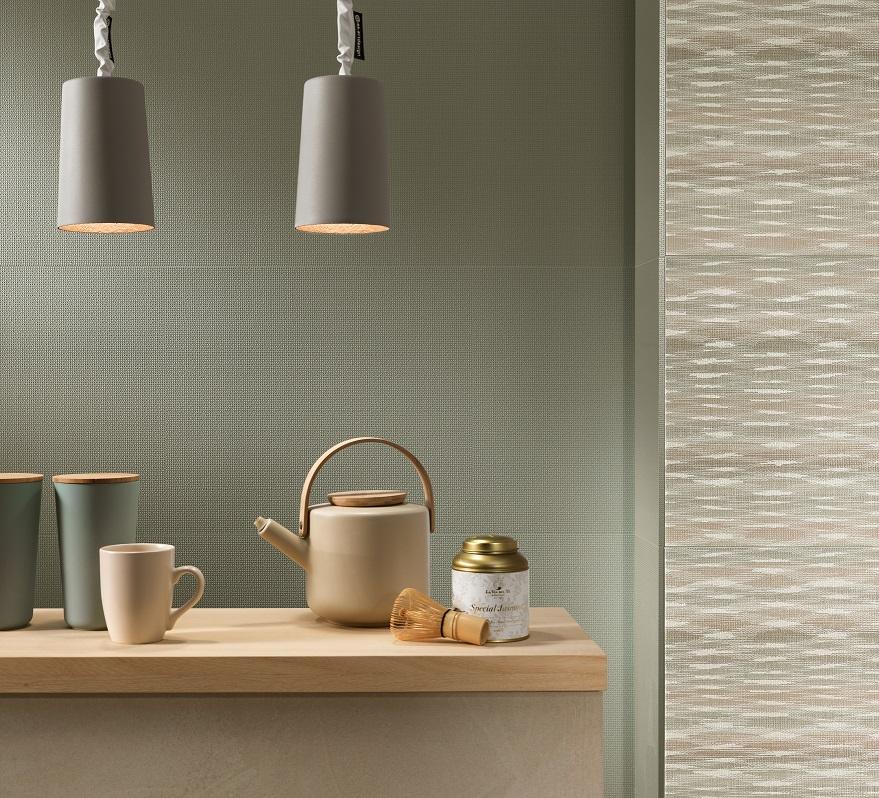 Duka's Acqua 5000 New Shower Enclosure
Duka constantly searches for aesthetic purity, associated with the essential criteria of innovation, practicality, safety, quality, attention to detail and customization, and finds its most authentic expression in the Acqua 5000 new shower enclosure. Form and bottom have been completely remodeled in elegant minimalism which sublimates the pure line of design and the refinement of technology while ensuring daily well-being.
New Products by Acquabella that Share a Common Thread: Akron
Acquabella presented new products at the event, all of which share a common thread: Akron®, a very high-quality material patented by the company. Composed of polyurethane and mineral fillers, this material is easier to cut so that the product can be adapted to all configurations. Surface treated with a polyurethane acrylic coating, which ensures total integration into the support, Akron® guarantees exceptional antibacterial and non-slip properties, as well as resistance to scratches, knocks or thermal shocks that are inevitable in everyday use.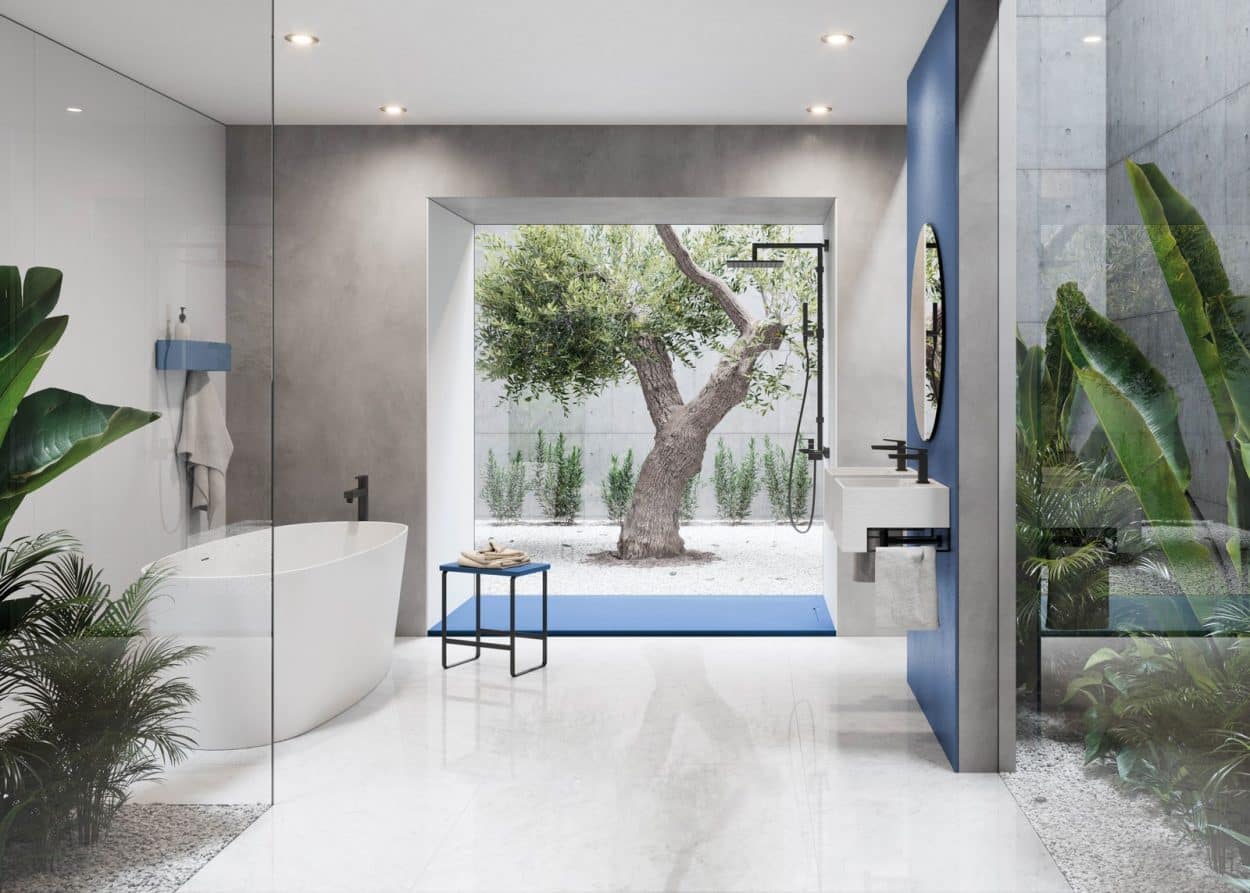 The Marble Effect by Ragno
Ragno presented Incanto, a contemporary reinterpretation of thirteen multicolored marble varieties produced in porcelain stoneware in a wide range of sizes: 120×278, 120×120 and 60×120 just 6 mm thick, perfect for refurbishing residential and commercial interiors thanks to the slabs' lightweight, and 75×150, 75×75, 60×60 and 30×60 cm in the traditional thickness.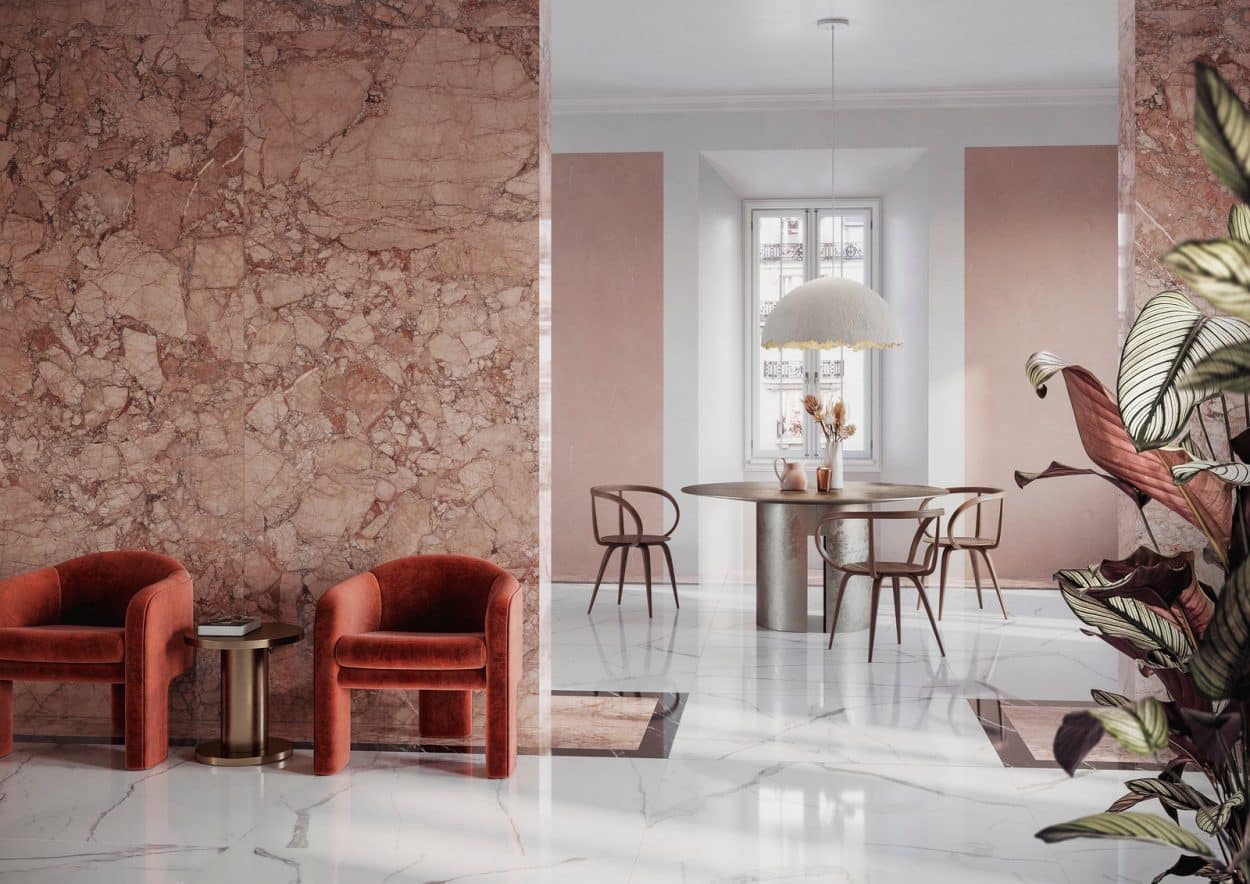 Creations by Antonio Lupi
After having been absent from Cersaie for seven years, Antonio Lupi returned to present an innovative stand where wallpapers from the Tralerighe collection designed by Gumdesign will frame all their new creations. The Tuscan company is an all-time favorite of ours, and this project, born of Italian creativity according to Andrea Lupi in a press release, is meant to appeal to professionals and audiences around the world.
Anima Liquida, the new Antonio Lupi freestanding sink signed by Giorgio Rava launched at Cersaie 2021. A sculpture sink made entirely of natural stone, where even the traditional tap disappears to become a cylindrical stone command. A progressive and silent function that restores all its primordial power to water
Light and water. From the union between these two elements, the sculptural series of showerheads called Apollo, designed by Brian Sironi, is born. A showerhead that is at the same time a lamp. A hybrid object designed to envelop all the senses. An unconventional project that writes a new page in bathroom furnishings. 
The collection of wall coverings Tra Le Righe dbyi Gumdesign is enriched with new patterns. The designs go from 20 to 41 and are available in positive and negative. The inspiration is the same: horizontal, vertical and oblique lines that intersect as if they were alive and in constant motion. Also, the black/white contrast is the same.
The Borghi sink designed in 2020 by Gumdesign is dressed in new materials and colors. The first version with cork base and Cristalmood basin is now joined by other possible combinations with the use of Colormood. The different mix of materials and colors allows you to create 300 versions of the same sink.