As Google begins testing an updated version of its Google XR Glasses, we're wondering if the design will look like the one we've spotted in several online articles, a design by Gokul Beeda.
The first concept of the AR Glasses by Google debuted nearly ten years ago, in 2013, but the company eventually halted the project—later to be resurrected as a tool for hands-on workers. Now, at a time when other major companies such as Facebook and Snap have made tech-infused spectacles, there's news spinning about Apple allegedly working on a pair of AR glasses and this: as of August 2022, Google begins testing AR prototypes in the real world. This is small-scale testing in public settings with AR prototypes worn by a few dozen Googlers and select trusted testers.
As the company works on developing experiences like AR navigation, in order to take factors such as weather and busy intersections into account, we're focused on better understanding how design and style will fit into the finale.
Articles published by Technoid Host, Yanko Design, Gagadget, Behance, US MARKET TODAY and many more have been portraying a beautifully designed pair of glasses when discussing the new Google glasses. Said image is of a design by industrial and interaction designer Gokul Beeda who works on hardware and digital solutions. After an online video interview with the designer, currently in India, we're sad to announce that although the design was made with Google technologies in mind, it might not be the design the company selects for its final product.
Related News: Google's got AR glasses in the works. Here are 6 things you need to know about Project Iris.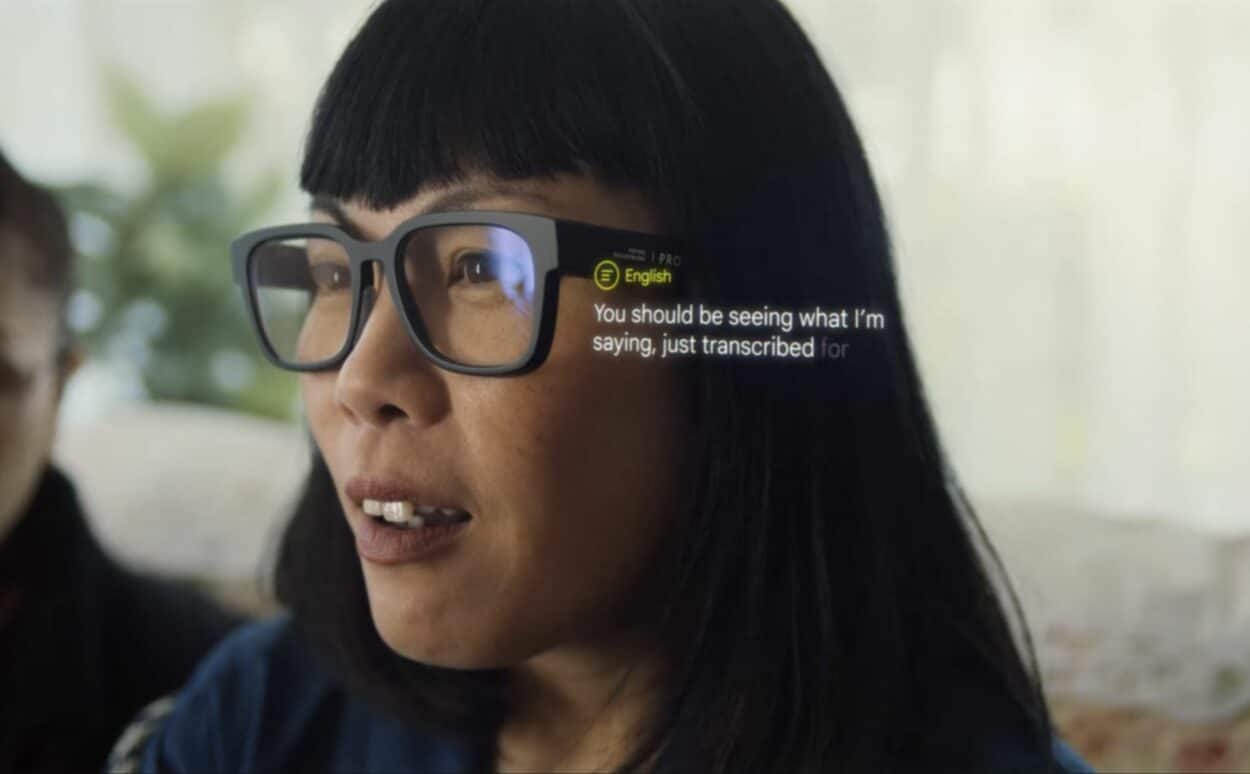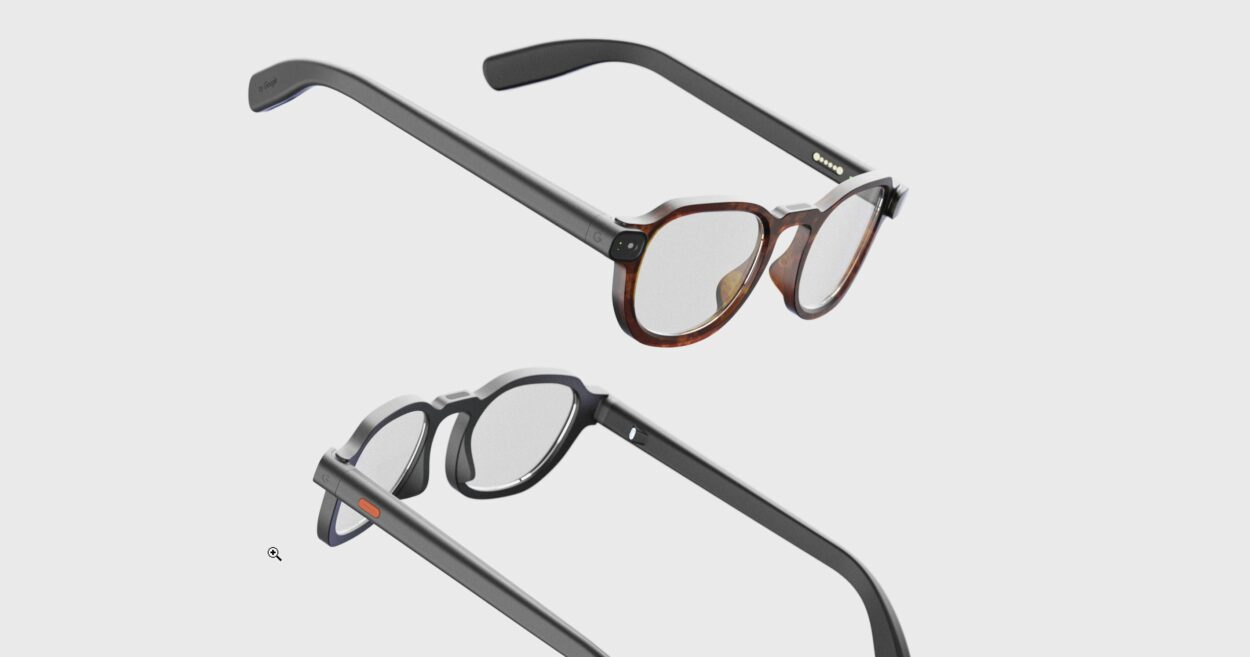 How did the design come to be in the first place and why is it spiraling online? The answer to the second question is simple: the design is appealing to say the least. As for the first, in light of the current tech climate, as multiple top brands enter a friendly battle to become the first to release the best pair of AR glasses, the young professional made an educated prediction that Google would also be ready to revisit its AR glasses. He was right.
Still, could his on-the-spot conclusions and—clearly—delightful design give him a spot at the table with Google when the time comes to begin work on the style for its glasses? It's not sure. Beeda only worked on this as a personal project, but who knows what might become of his design.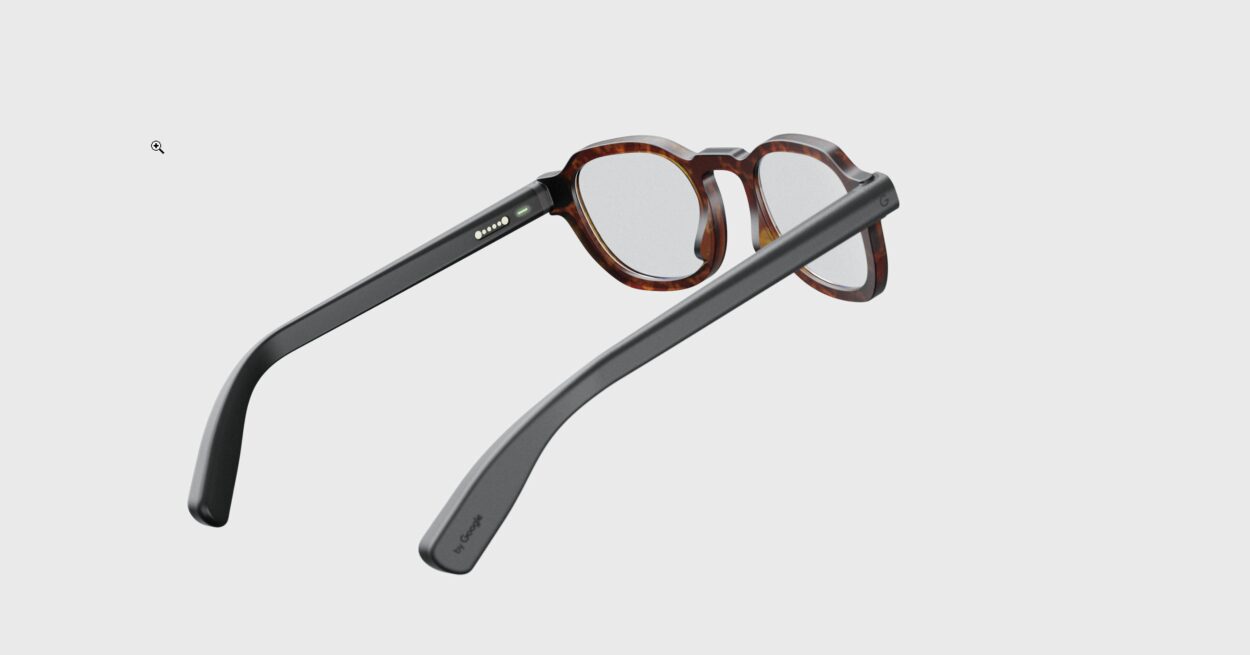 "Most of the work I was doing up until that point was around consumer electronics like speakers," the designer said during the interview. "I wanted to do something that was in [Google's] portfolio. I did research, read articles, learned what technology they were acquiring, what patents they had, and made an educated guess how [the glasses] could incorporate such technologies."
For his smart glasses, he envisioned the integration of Google-developed ARCore, a technology that uses different APIs to enable devices to sense their environment, understand the world and interact with information. The tech can overlay the user's view with animated 3D content including words, objects and characters. In addition, the glasses are meant to work with the Google Cloud which relates to Google's new strategy, according to an article in The Verge in January 2022, to remotely render some graphics and beam them into the headset via an internet connection. The glasses could also incorporate the Soli chip, responsible for revolutionizing no-screen and camera interactions, replacing them with natural interactions using people's body gestures.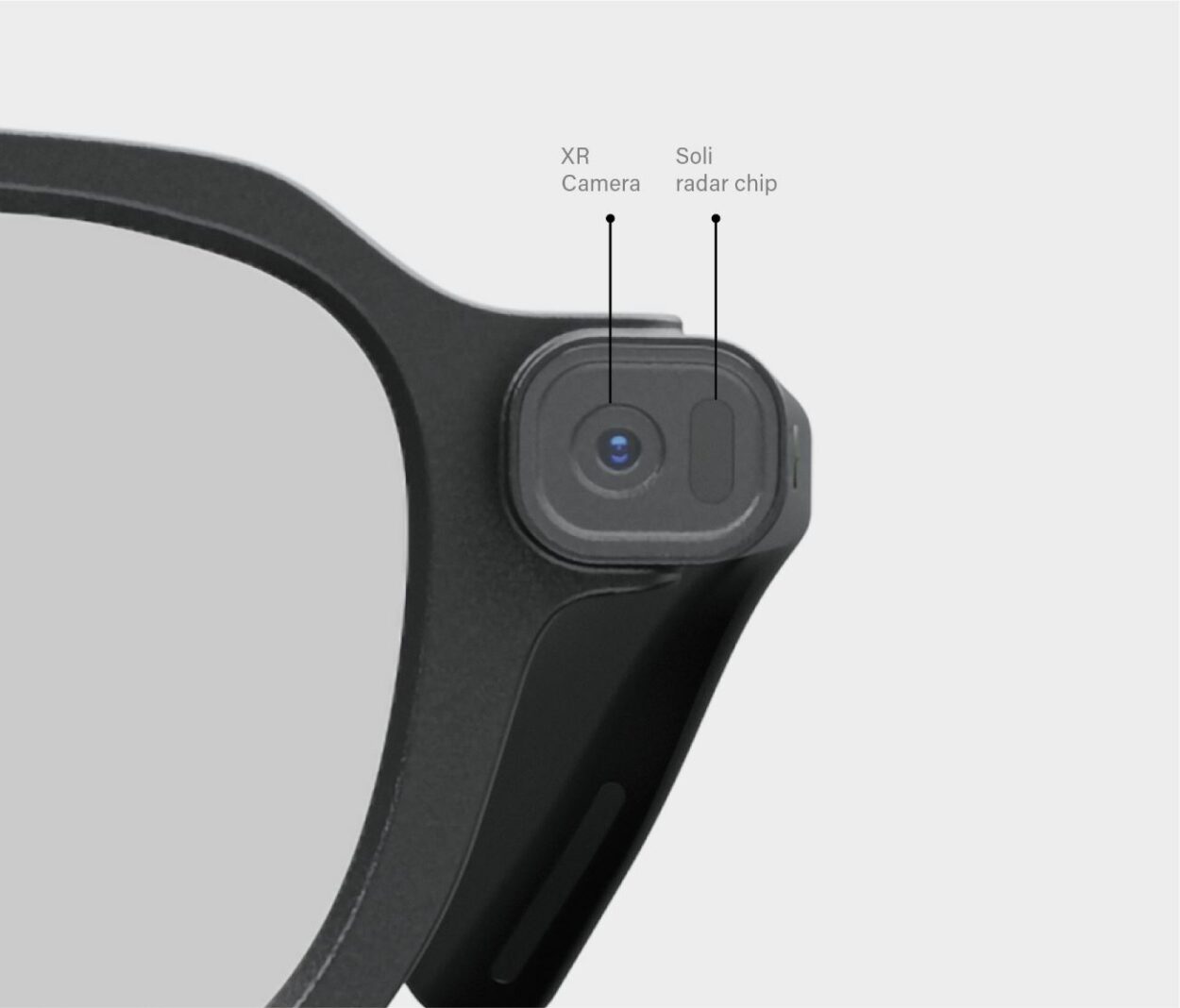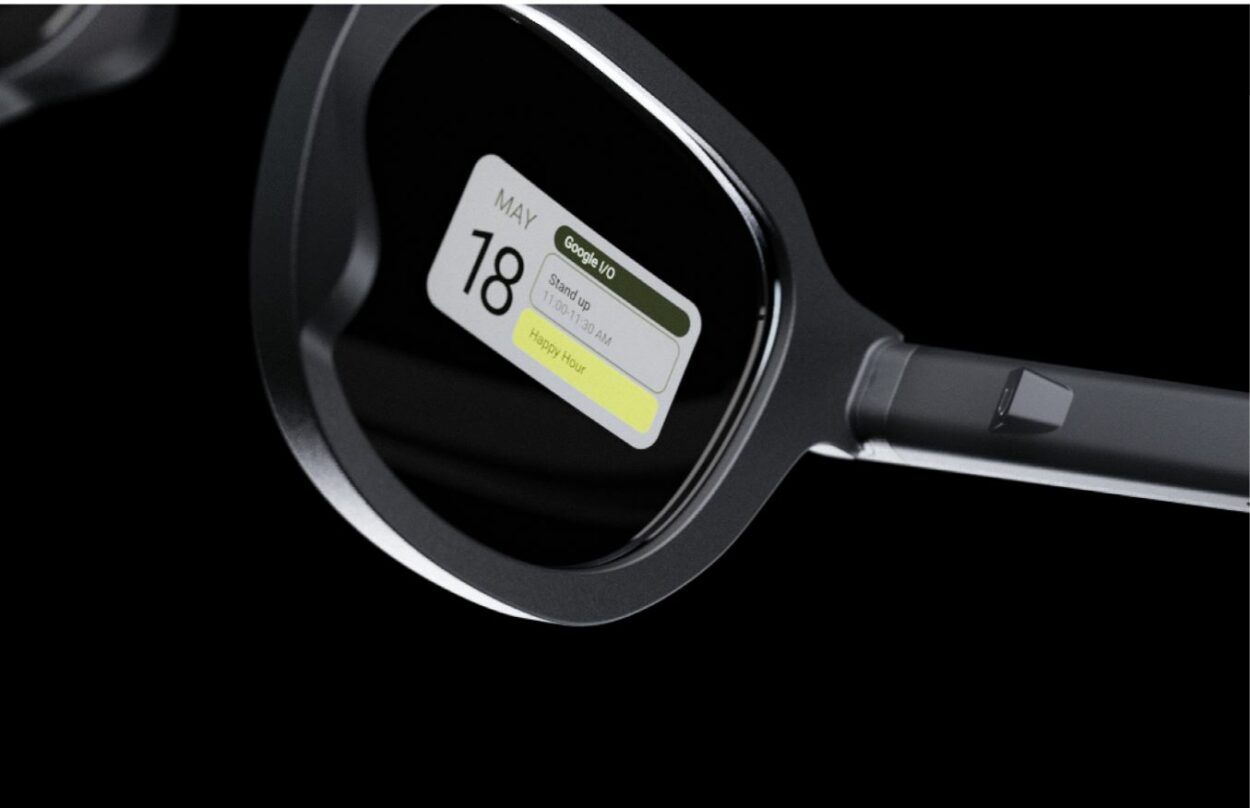 Soli is a new sensing technology that uses miniature radar to understand movement at different scales: from the twist of a finger to the turn of your body, as stated on Google's ATAP website.
"They've been testing the glasses for a while in industrial settings," Beeda said, referring to use cases like Google Meet. "There's another division, Google ATAP, where they do a lot of work around interaction design like with the Soli chip. I can see a lot of this technology being incorporated into the glasses, especially since it's already integrated into the Google home and phone."
The designer followed the in-depth research into technology with an understanding of facial structures and trending frame styles in order to tackle the design aspect of the glasses. He did a general overview of the hardware by Google, such as when the company acquired phone company Nexis—Google Nexus is now a discontinued line of consumer electronic devices that run the Android operating system. He pointed to San-Francisco-based ID studio Mike & Maaike, responsible for the big G design. In 2012, Google acquired Mike & Maaike which bred a four-and-a-half-year collaboration until the brand returned "to the roots of its experimental industrial design studio."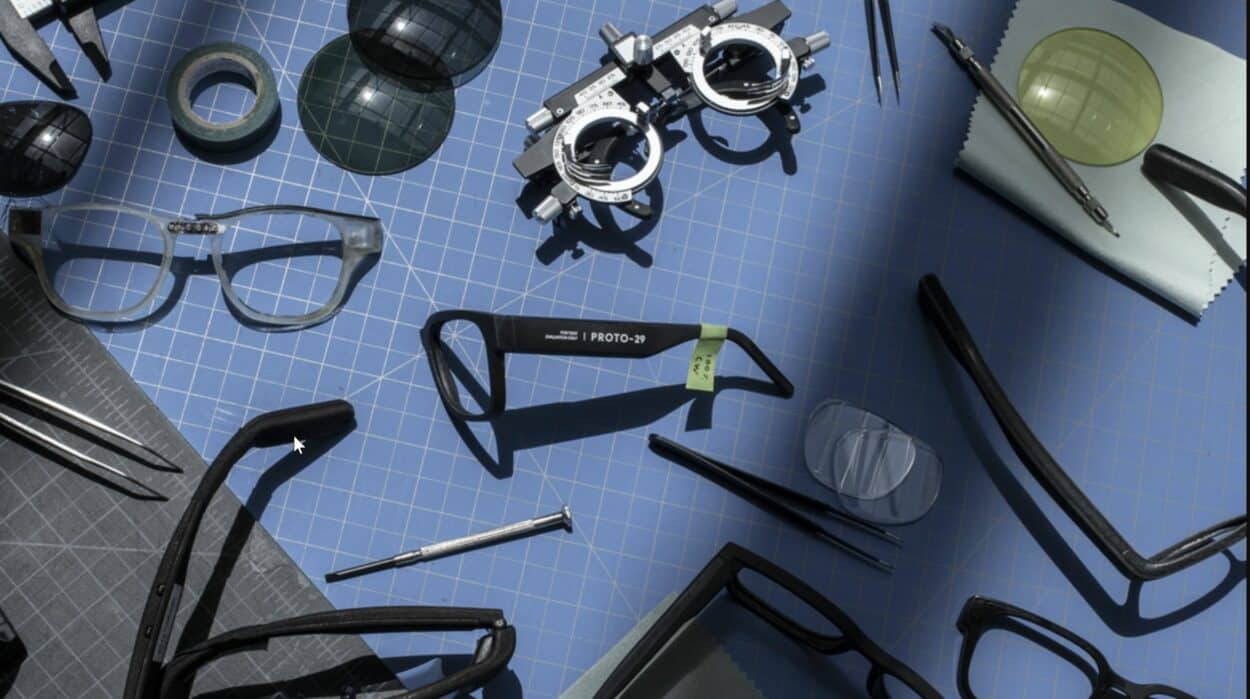 "I think they established the design guideline for Google hardware during their residency," Beeda said.
He needed to know as much as he could about past, current and potential future happenings in order to study the values behind designs selected by Google for its hardware projects.
"An error designers do is trying to copy the aesthetics language, but there are values, principles, behind the design. For example, they did an exhibition in Milan about how Google products are supposed to blend in your home and resonate with organic forms like flower vases; if you try to translate that to glasses, you might not find the exact design language as you would for the Google home speaker or the screen speaker but the value still exists."
After eight days of researching, analyzing and playing with design options, Beeda completed his personal project in March 2021.
While searching for information on the Google Glass, the image of Beeda's design continuously popped up in articles published on several websites; it reminded us of the professional journey of provocative French designer Ora ïto whose major boom on the design scene involved creating virtual objects for famous fashion brands without being commissioned for them. The most famous is perhaps the futuristic bag for Louis Vuitton, but he also made virtual objects for Swatch, Nike, Gucci, Levi's and even Apple. While there is a big difference between what Ora ïto did, earning him the tag as a "design-hacker", although it worked beautifully for his career, Beeda hasn't been pushing his design.
Could the online impressions of Beeda's design entice Google to give him a call? Only time will tell.