In this article, we take you on a journey through the evolution of American industrial design, highlighting influential designers and their innovative products that have shaped culture and pushed the boundaries of creativity.
In the early 20th century, the United States witnessed the emergence of industrial design as a profession. The U.S. Patent Office officiated the term "industrial designer" in 1913, laying the foundation for its development. Amidst the challenges of the Great Depression of the 20s, American manufacturers sought innovative ways to revive consumer demand. They embraced new production techniques, enabling the use of materials like vinyl, chrome, aluminum, and plywood. Streamlined and efficient designs became the hallmark of American industrial designers, symbolizing progress and innovation.
Key organizations like the American Union of Decorative Artists and Craftsmen (1927), American Designers Institute (1938), and Society of Industrial Designers (1944) were established to unite professionals and promote the creation of well-designed consumer products. Exhibitions such as Macy's Art in Trade Exposition (1927) and the Museum of Modern Art's department of architecture and design, established in 1932, played pivotal roles in showcasing and celebrating outstanding design achievements.
Norman Bel Geddes pioneered Utilitarian Art, transforming objects into futuristic designs. His 1939 Futurama exhibit marked a new era of American Industrial Design. Influential designers like Eames, Saarinen, and Loewy shaped culture, reflecting the nation's embrace of well-designed products. American furniture design has a rich history of diversity and bold entrepreneurship, exemplified by Dorothy Draper (1889-1969), the first female decorator and founder of Architectural Clearing House in 1925, showcasing the pioneering spirit that predates the concept of diversity itself.
Today, the diverse players in American design continue communicating through their products and projects. In this article, we've highlighted four designers to consider.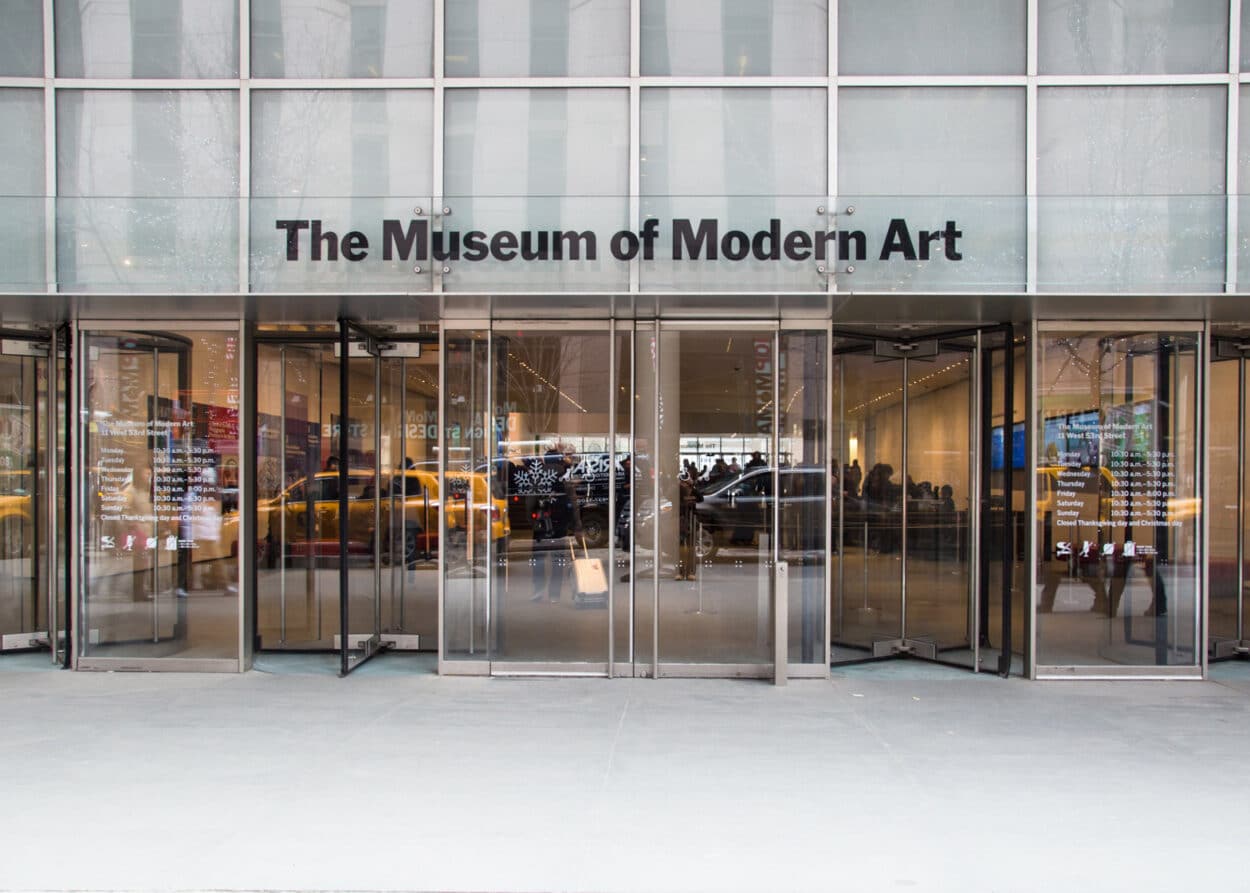 Todd Bracher: Shaping Design with Elegance and Functionality
Renowned designer Todd Bracher, recognized as a Top 100 Global Design Influencer by Wallpaper* Magazine in 2015, has made a lasting impact with his austere yet elegant design approach. Founding Studio Bracher in New York in 1999, Bracher's influence spans continents as he has lived, worked, and taught in Copenhagen, Milan, London, and Paris. Alongside its industrial design pursuits, Studio Bracher serves as a strategic consultant, collaborating with esteemed clients like 3M, Issey Miyake, and Jaguar to achieve design-driven differentiation.
Recently, he collaborated with GANDIABLASCO on an outdoor upholstered furniture collection they released this year. MASS prioritizes flexibility and the organic spirit of outdoor living. The modular design allows for easy reconfiguration, promoting socialization and well-being. Constructed with durable materials and featuring clean lines, MASS provides a welcoming atmosphere for both commercial and residential environments.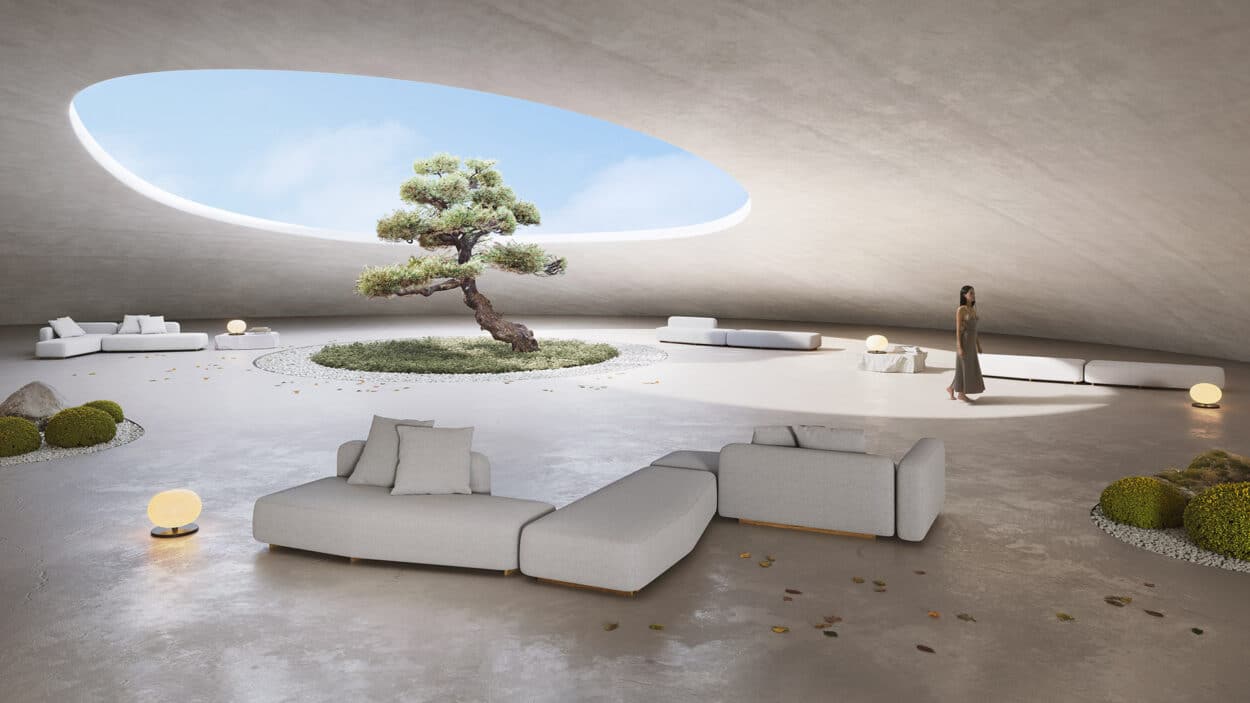 A testament to Bracher's ingenuity, the Path chair, developed in collaboration with Humanscale in 2022, embodies minimalism and ergonomic comfort while prioritizing sustainability. With a focus on adaptability, the Path chair seamlessly fits into any workspace, be it traditional offices or home setups, offering customizable aesthetics. Employing the innovative Gravity Mechanism™, the chair intelligently adjusts using the user's body weight, eliminating the need for bulky controls. Studio Bracher claims that this thoughtful design approach enables an impressive 95% of the population to sit comfortably, surpassing the industry norm of targeting only 50% of users. Additionally, an extensive range of color options, textiles, and frame/armrest variations further enhances personalization.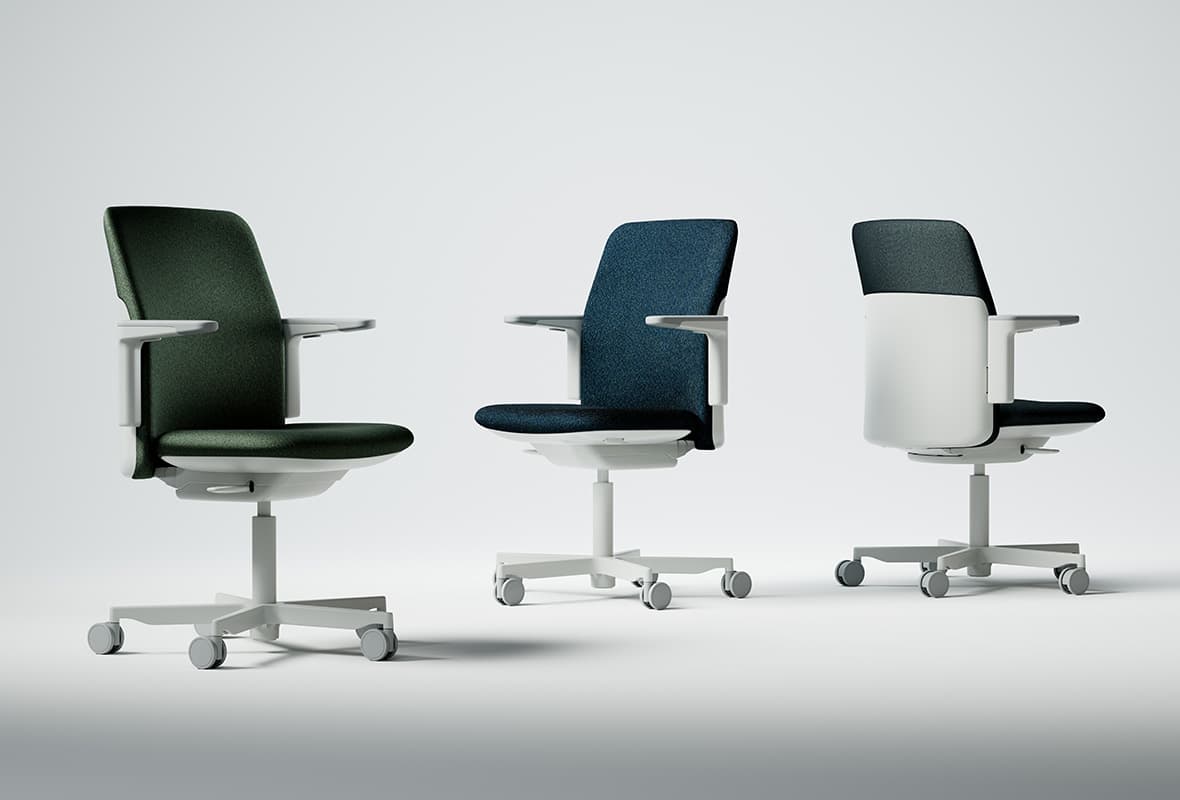 A year prior, he worked on a versatile seating system in collaboration with Fogia. Together, they introduced Fragment in 2021. Fragment offers adaptable components that can cater to diverse settings and purposes. The seating system features plush cushions, a trademark of Fogia's commitment to comfort, crafted around a sturdy beech and metal frame. Users can easily customize Fragment by incorporating pre-configured elements such as USB-C power outlets, sliding tables and alternative armrests, as well as a wide selection of colors, materials, and high or low backs to suit individual preferences for privacy or informality.
Christopher Miano: Squiggle Series, Playful and Timeless
Christopher Miano founded CAM Design Co., a contemporary design studio and manufacturer based in Union City, New Jersey. His craftsmanship can be admired at the One World Observatory atop New York City's World Trade Center and in select design boutiques. With a commitment to traditional woodworking techniques and sustainable sourcing, Miano creates modern artifacts of heirloom quality.
One of his notable creations is the Squiggle series, introduced in 2022 as a collection designed to bring joy to any space. This series comprises a chair, console, coffee table, bed, floating nightstand, mirror, and chandeliers. The Squiggle chair showcases Christopher's expertise in shaping solid slab lumber, with careful attention given to highlight the unique grain patterns and characteristics of the material. Upholstered with a natural boucle fabric, the chair offers both form and comfort. It is available in Oxidized Maple, American Black Walnut, Red Oak, and Bleached Maple.
The Squiggle bed, crafted from solid Walnut, features a headboard upholstered in natural boucle fabric. The surface incorporates solid Red Oak and Walnut slats to accommodate a Queen-sized mattress. Each piece of the bed is meticulously selected and sculpted, and it is produced in limited quantities on a made-to-order basis. Similarly, the Squiggle mirror offers various size options and can be hung vertically or horizontally using custom French cleats, adding a touch of functionality and style to any space.
Completing the Squiggle series are the eye-catching chandeliers, which are the result of Christopher's exploration of shaping solid Walnut slab lumber. The lights are thoughtfully selected to showcase the grain patterns and characteristics of American Black Walnut, while the globe covers are hand-turned from solid Red Oak, creating a striking contrast of colors and forms.
Christopher Miano's Squiggle series is a testament to his dedication to craftsmanship, sustainability, and playful design. Each piece reflects his meticulous attention to detail and his ability to create furniture that seamlessly combines traditional techniques with a modern sensibility.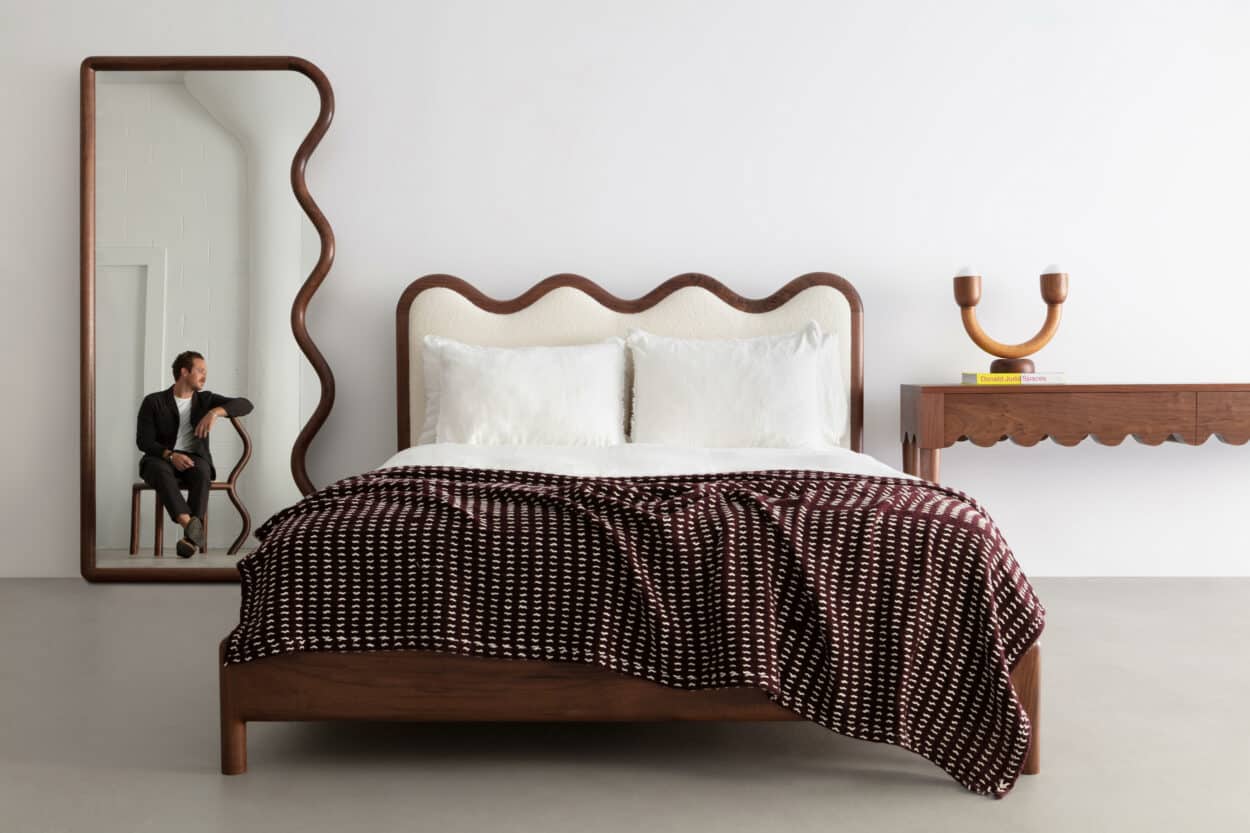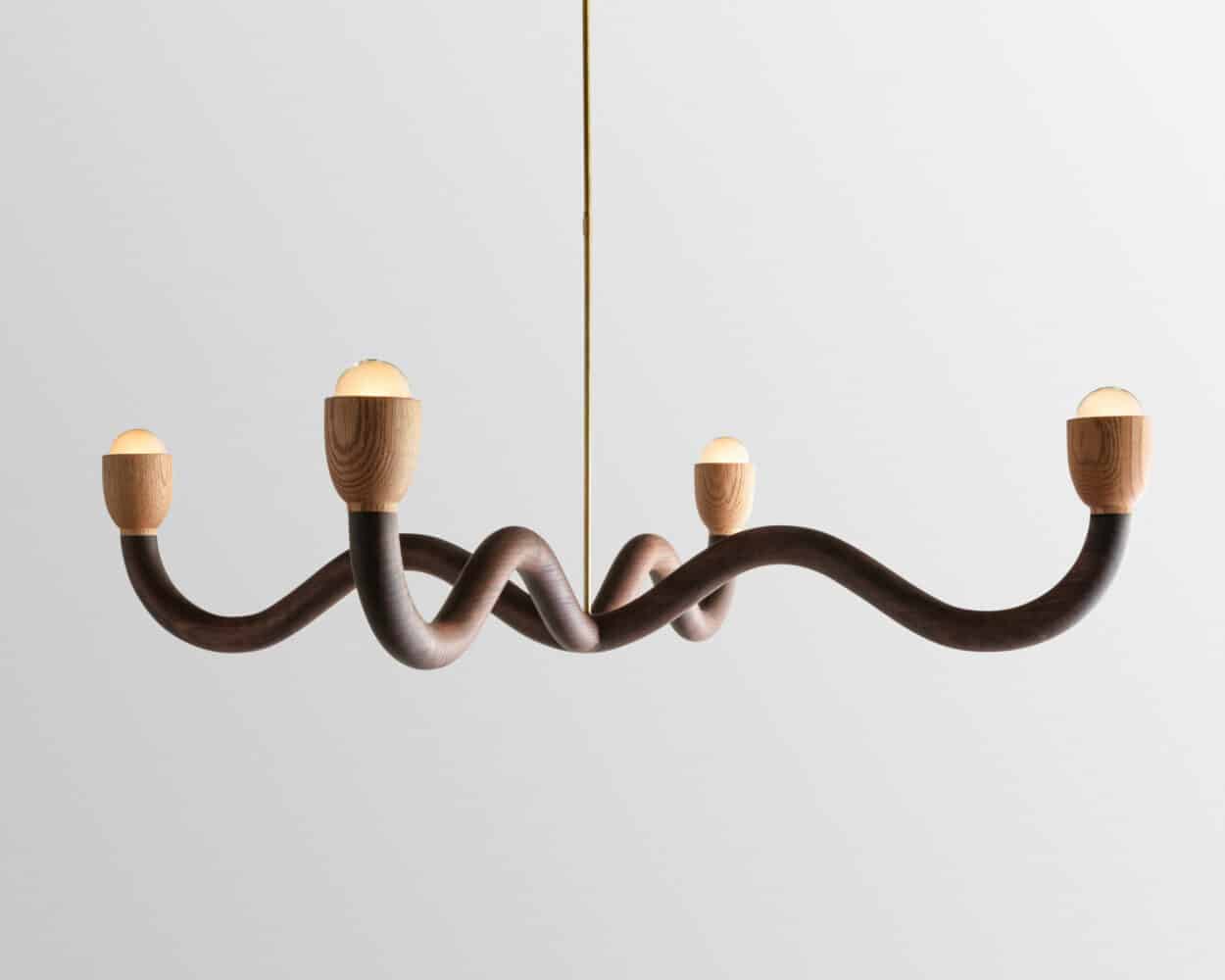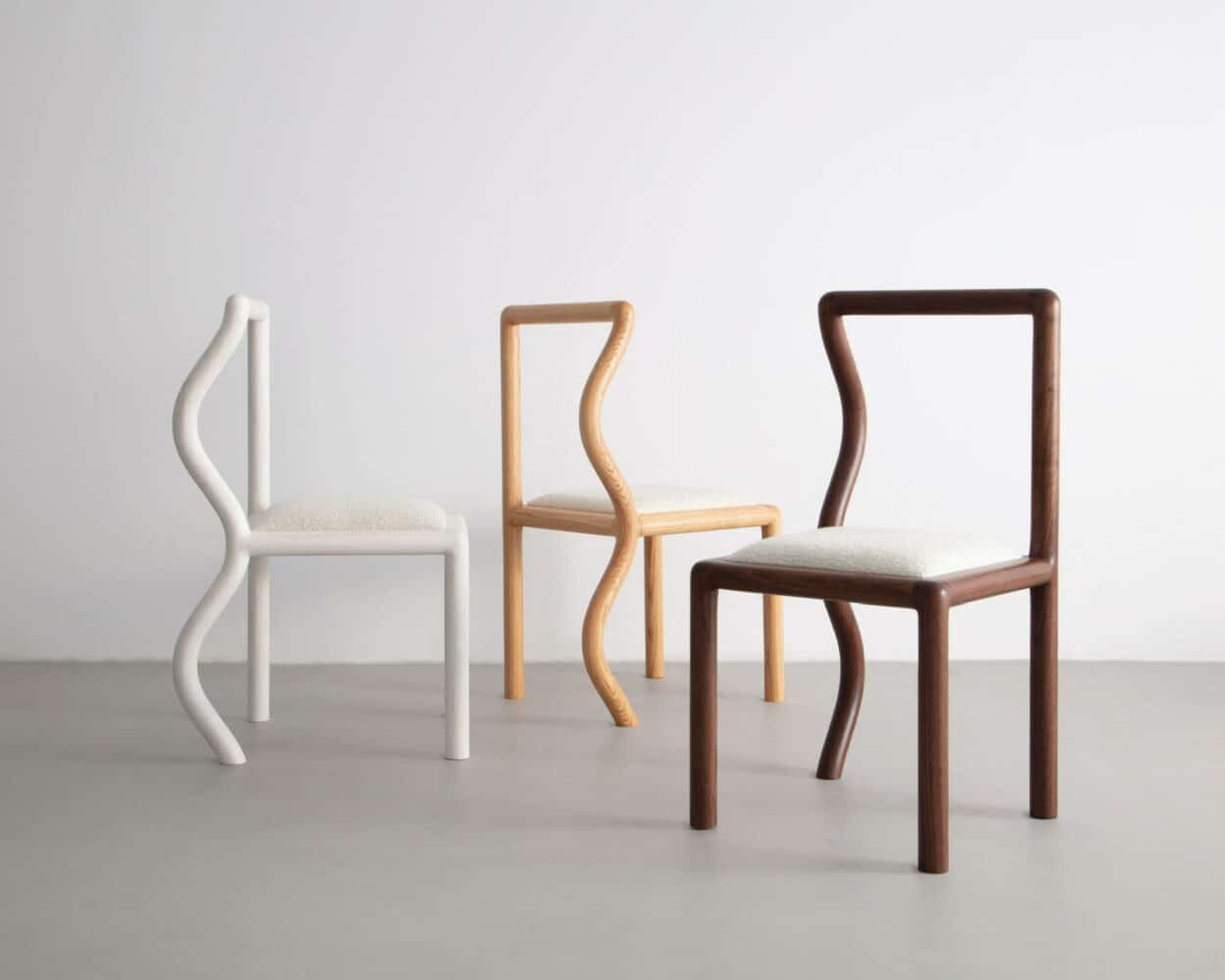 Kickie Chudikova: Captivating Spaces and Vibrant Designs
Kickie Chudikova, hailing from Bratislava, Slovakia, draws inspiration from her childhood home—a 1930s modernist house adorned with walls of diverse saturated hues left by a previous painter. Influenced by her upbringing, Kickie's design style today revolves around her bold and passionate use of color.
Although we can't technically identify her an American designer, she chose to establish her eponymous studio in New York in 2020—an interesting time to have settled in a foreign city. She has since been working with an official US visa status, stamped "Extraordinary Alien", a response which made her chuckle when asked whether she preferred aliens or ghosts by Surface Mag.
She launched her debut collection, called Insectum, at Alcova in Milan during Salone del Mobile in 2022. It's a collection of objects inspired by the anatomies of insects that celebrates their beauty. Worldwide insect populations have declined by 41 percent since the '70s, and this collection shall be a reminder of their importance and bring in new appreciation to the species. It consists of six limited edition furniture and lighting pieces, including two stained glass windows, a rug, a mini bar, an armchair, and a pendant lamp. Each element combines artistry and purpose to create an enchanting space that raises awareness about the importance of protecting these delicate creatures.
Also revealed in 2022, she designed an outdoor modular bench, called Spiral of Life, which won a competition organized by NYCxDesign and sponsored by Caesarstone. Inspired by the undulating waves of the Hudson River and sculptures by Isamu Noguchi, this modular bench comprises waterjet-cut stone pieces interconnected by a metal structure. It can be arranged in various sizes and configurations, serving as a single unit, separate seats, a circular arrangement, or an undulating wave.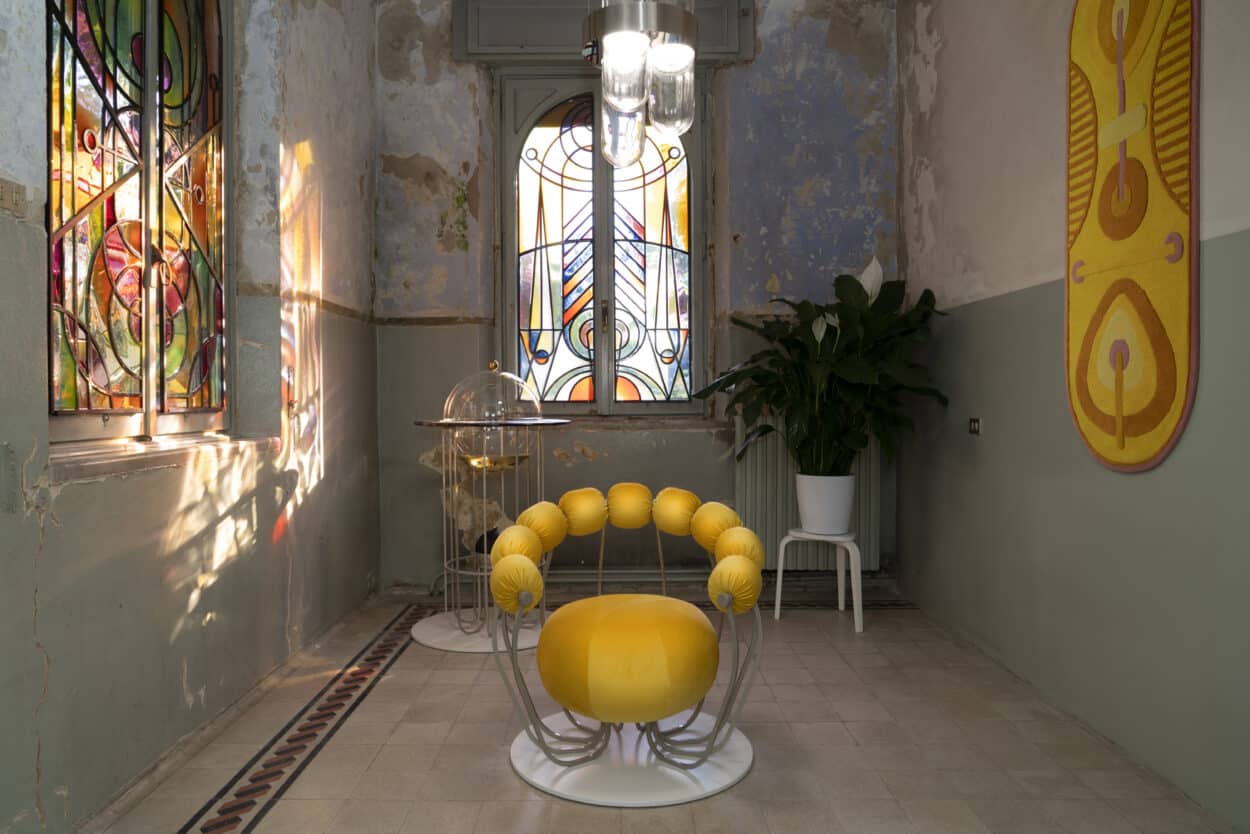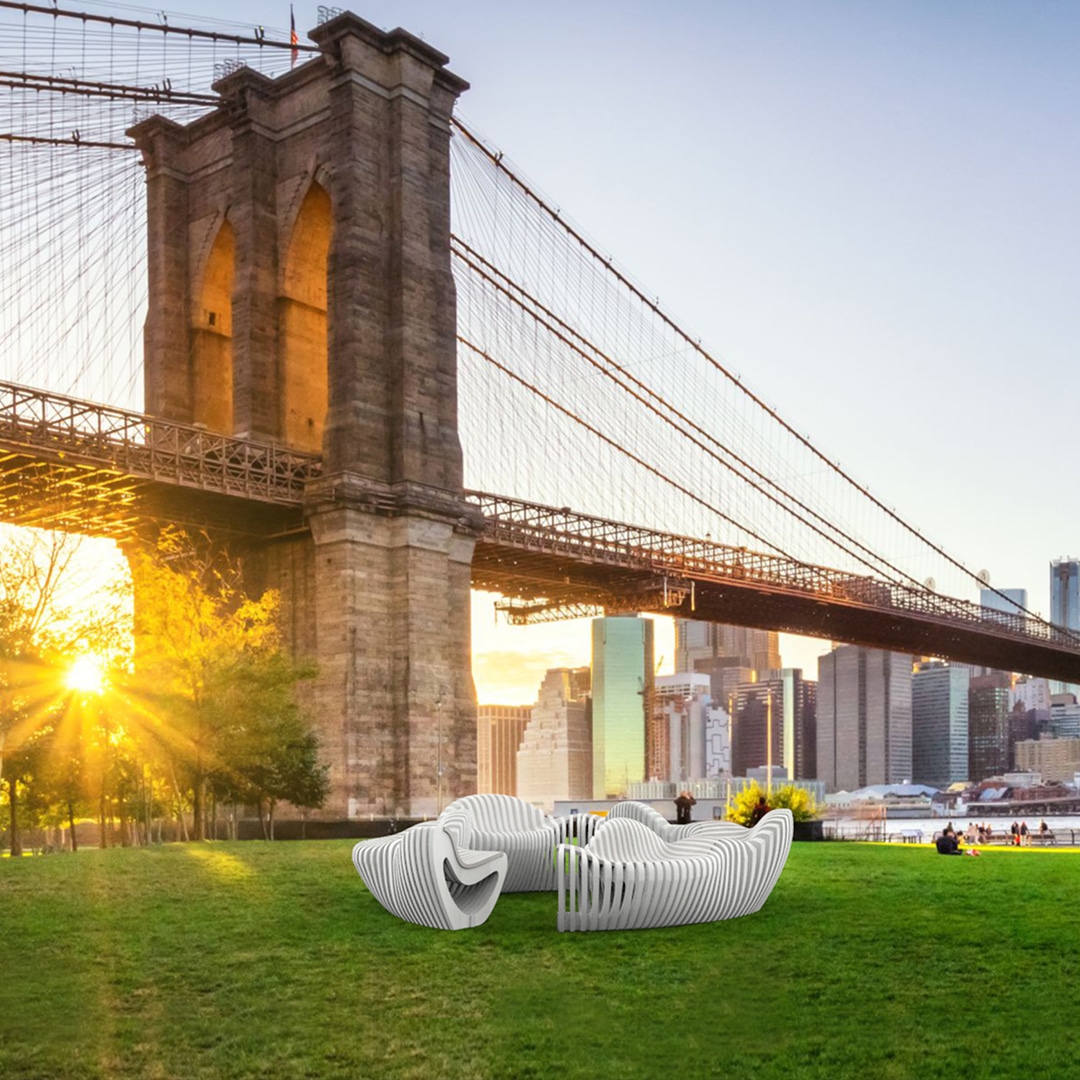 AphroChic: Celebrating Culture Through Design
In 2007, Jeanine Hays and Bryan Mason embarked on a creative journey that would evolve into the renowned enterprise known today as AphroChic. Initially starting as a blog centered around African American culture, AphroChic swiftly expanded its scope to encompass interior design, product design, fashion, and content creation. With a vision to empower their clients to share the story of their culture, history, and passions, AphroChic now specializes in designing commercial and residential projects, pop-ups, and public activation spaces.
Recognizing a lack of representation of black homes and decor in media and the retail market, Jeanine Hays and Bryan Mason participated in a panel on diversity during ICFF 2023. Their work serves as a powerful response to this disparity, as they strive to bridge the gap and bring forth the vibrancy of black aesthetics. By infusing their designs with cultural narratives, AphroChic aims to reshape the industry and celebrate the diversity that enriches our lives.
One captivating example of AphroChic's interior design prowess is the Amur series, a stunning collection of lamps launched in collaboration with Dounia Home in 2022. Drawing inspiration from the enchanting beauty and legacy of Marrakech, these lamps seamlessly blend the time-honored craft of intricate metal lanterns with contemporary lighting aesthetics. Handmade in Morocco, the delicately perforated globes provide precise control over the amount of light diffused in a space. Available in exquisite finishes such as silver, copper, and brass, these lamps offer a unique opportunity to infuse any home with the handmade essence of this ancient city. Discover the Amur series at Wayfair, Perigold, or directly through AphroChic's own website.
Through their exceptional designs and commitment to representing diverse cultures, AphroChic continues to redefine the boundaries of interior design, fostering inclusivity and celebrating the rich tapestry of human experiences.