Japanese brand Duco has been reinventing lacquerware for the modern world since 1979. One of its techniques was recently used in a project for Ryukyu Hotel in Okinawa, opening this month.
Tucked away in the verdant enclaves of Tokyo's west, Duco Co., Ltd specializes in the manufacture of urushi lacquer products. From wooden lacquer tableware to innovative interior decorations, furniture and complete renovation and design coordination, Duco is taking lacquer into the future. By using modern base materials like titanium, glass and acrylic, they create new designs previously considered impossible, ensuring that the traditional beauty of urushi lacquer never gets old.
Preserving Tradition Through Modernization
Natural urushi lacquer has been a part of Japanese daily life for over 9,000 years. Harvested from urushi trees between May and November, this precious sap is obtained by slashing thin grooves into the tree trunk and collecting the expelled lacquer. This extraction is an important process for Duco as it causes less damage to the tree than the typical process of cutting wide, deep grooves like a triangle shape into the tree. It also helps guarantee a future material source, as Duco prides itself on using 100% natural urushi lacquer. In Japan, products using coatings that contain only 3% urushi lacquer are allowed to be officially designated as lacquerware. However, Duco's unique designs would be unobtainable using anything less than fully natural lacquer.
The use of lacquerware has declined over the years as people's lifestyles have changed. Kazuko Watanabe, executive director of Duco and a nationally certified craftsperson of Japanese lacquer, has spent decades researching urushi lacquer and even produced a textbook detailing its properties, history and usage, in an effort to share its beauty with the world. As a "living" ingredient, urushi lacquer is enhanced by use, growing more refined as lacquerware is handed down to younger generations. With that in mind, Duco has taken this ancient tradition and applied it to the modern age.

Urushi Lacquerware for the Future
Through years of experimentation and research, Duco has discovered that urushi lacquer creates a variety of patterns as it dries, depending on temperature, humidity, and drying time. The addition of gold and silver foil further affects the design, adding a contrast to the soft luster of the lacquer. Using this knowledge, they are able to faithfully reproduce the eight patterns of their Natural Pattern series, which is applied to a variety of acrylic panels using early 19th century techniques. Depending on the final form, the acrylic panels can then be manipulated or cut, transforming them into fantastical art pieces, or combining them with natural wood to create pieces of furniture.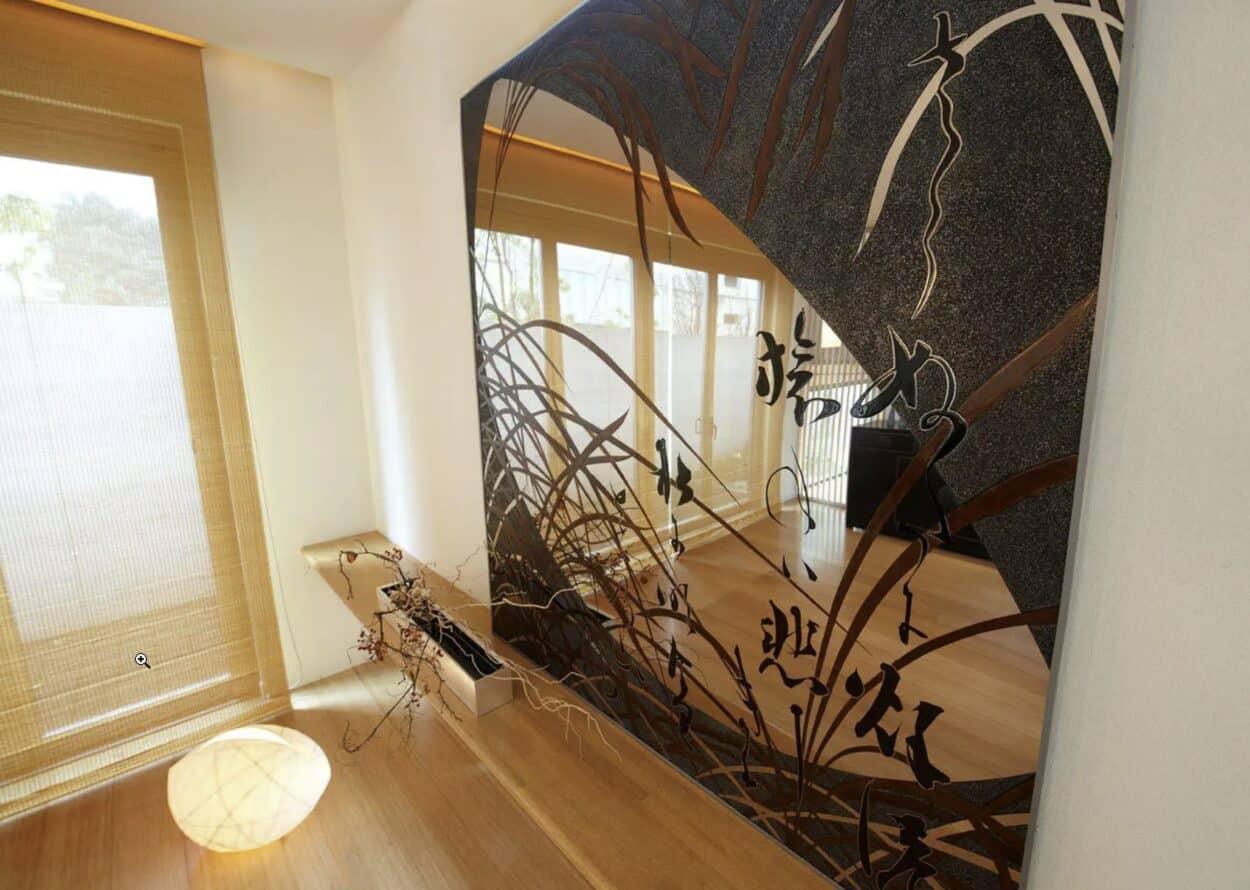 Where others have overlooked the versatility of urushi lacquer, Duco has implemented ways to not only retain the natural beauty of urushi lacquer's glossy sheen but evoke a three-dimensional effect — especially when coated on glass and backlit.
Duco uses the advantage of electrical lighting to create a new avenue for the enjoyment of urushi lacquer. Because it is partially transparent, it can be painted on acrylic or glass and catch whatever light is available, brightening the interior naturally, even without a strong light source. The surface reflects the light and imbues the room with color, creating a sensory experience. This technique was used recently in a project for Ryukyu Hotel and Resort Nago Beach, a new accommodation facility opening in Okinawa in July this year. An interior design company adapted Duco's art to create large-scale panels with deep blue elements and designs, evoking images of the turquoise oceans just outside the hotel's environs. The blue color creates a natural cooling effect on the body, which is ideal in subtropical Okinawa.
A Foundation of Serious Craftsmanship
At the heart of Duco's work lies the art of craftsmanship. Even though they use modern materials and machines like laser cutters to create hypnotic wave-like shapes or execute fine details, the majority of their work is done by hand. "Many people compliment us on our work, saying it looks machine-made," says Watanabe. "That feels strange to me, as there is a huge difference between something handcrafted or made solely using a machine."
She continues, "You cannot calculate the emotional and physical effort of a person making something. While many people focus on hourly pay and material costs, there is an emotional power in imagining the end user's joy and imagining how they will use your product."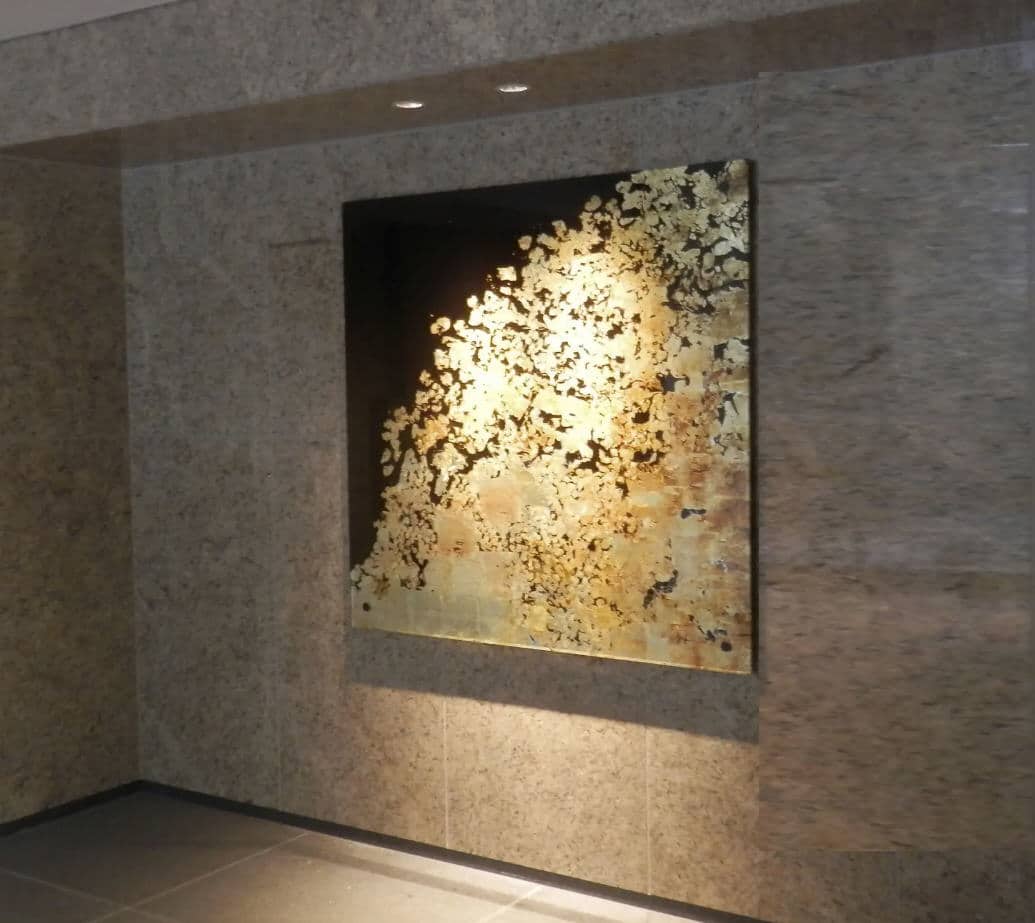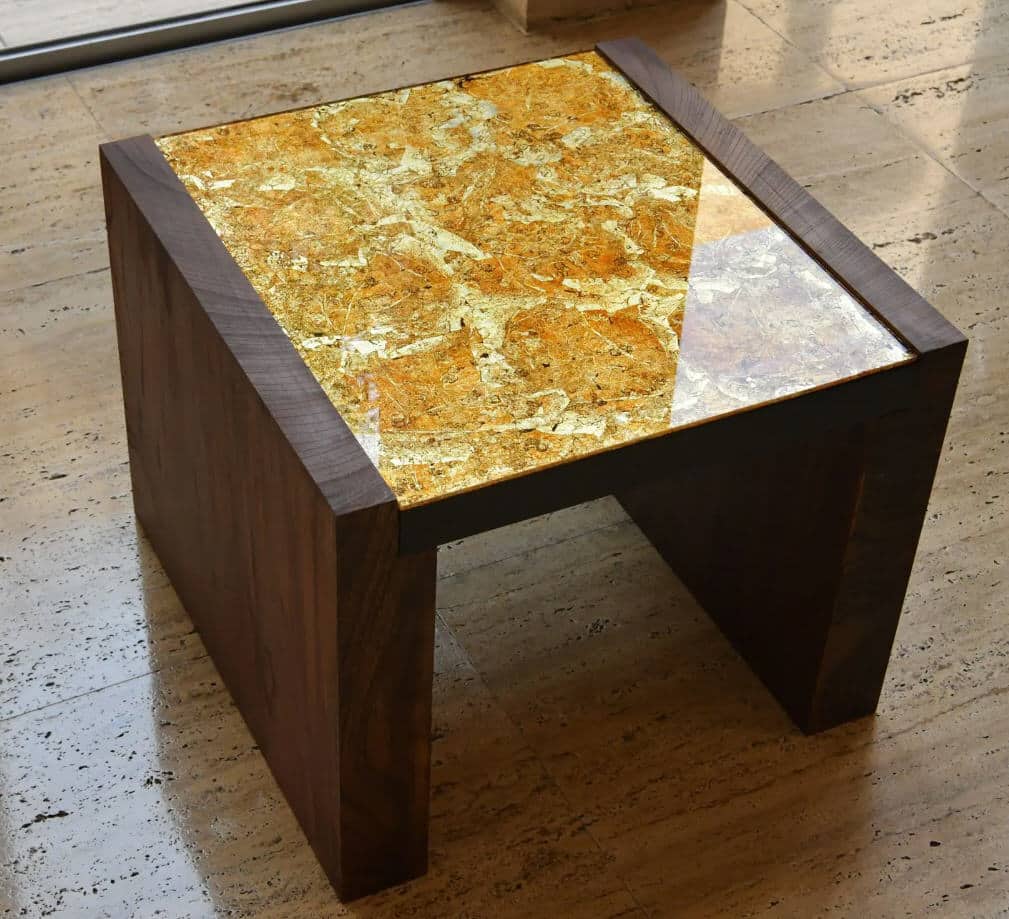 The company often returns to the same question, one that embraces urushi lacquer's true purpose: What do you want to express? Since the Edo Period, Japanese lacquerware has been a form of communication — instead of words, a physical object represents the emotions of both the item's owner and its creator. Duco always asks their clients about the purpose and the placement of their order, to ensure open and honest communication and create the perfect piece that is customized to their needs.
For more information about Duco, Co. Ltd and its products, visit the official website.