Artists accentuate matters of culture, history and social standing through eco-based, diverse works at this year's Salon Art + Design in New York City.
November 10 – 14—The Salon Art +Design 2022 exhibition revealed a wider range of artworks than in years past with more category-killer pieces and a more culturally diverse group of artists from around the world, including first-time exhibitors from India and Egypt. Certain artists explored tribal aesthetics, materials and forms. Other artists drew inspiration from natural forms and materials and mythical and geological histories.
In regards to this year's curatorial adventurism, Anya Paintsil conceived Proof of Their Victories presented by Hannah Traore Gallery. Paintsil combines her Ghanaian and Welsh heritage as she weaves together investigations into identity, culture and legend. The artist incorporates human hair and artificial braids into thick nubby tapestries made from latch-hooking, needle punching and tapestry-making methods. The artworks she displayed during the event expressed the importance of hair to the people of Ghana and a Welsh pagan myth set in a mountain range close to her hometown.
"Hair is not decorative in Ghana. Hair holds so much cultural significance throughout the diaspora; hair has been used to show whether you're rich or poor, single or married – your status, your identity," the artist, discovered by the New York-based gallery, Salon 94, explained on MutualArt.
On the Welsh side, the thematic detail of hair comes in the form of a beard. The mountain range is said to house the burial mound of a giant who, after defeating an opponent in battle, would steal his beard to make cloaks and hats. This inspired certain works such as Rhitta Gawr, Braiding hair cloak and Yr Wyddfa.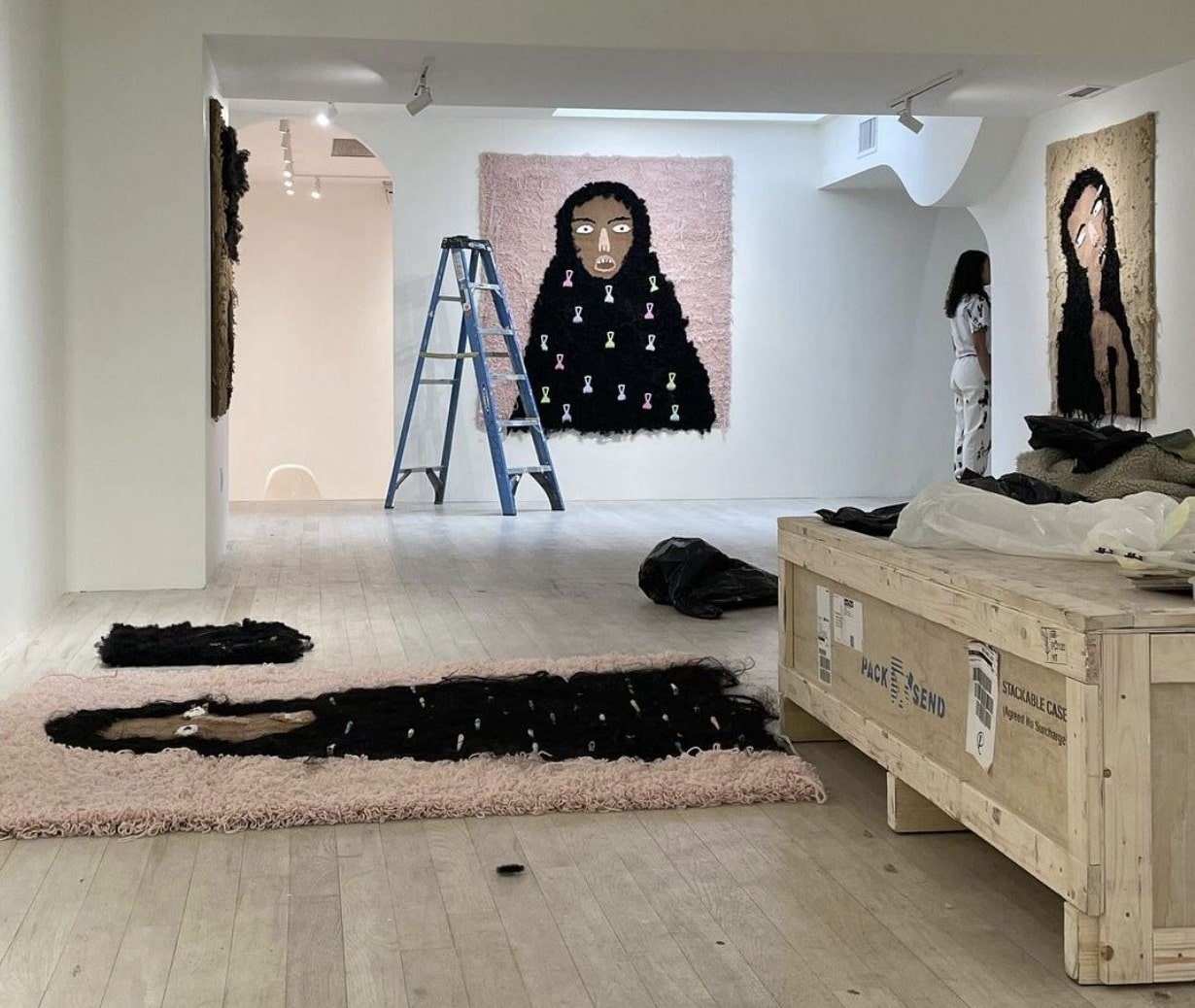 Another impressive work by first-time exhibitors at the event included a series of totemic illuminated handblown glass sculptures by the New Delhi-based Klove Studio with imagery that looks akin to a Hopi or an Indian carpet with Menorahs, horns and Aztec headdresses. Through their work, the designers intend to harness sacred symbols and imagery from the past in a modern aesthetic, as they explained briefly in a discussion with ArchiExpo e-Magazine.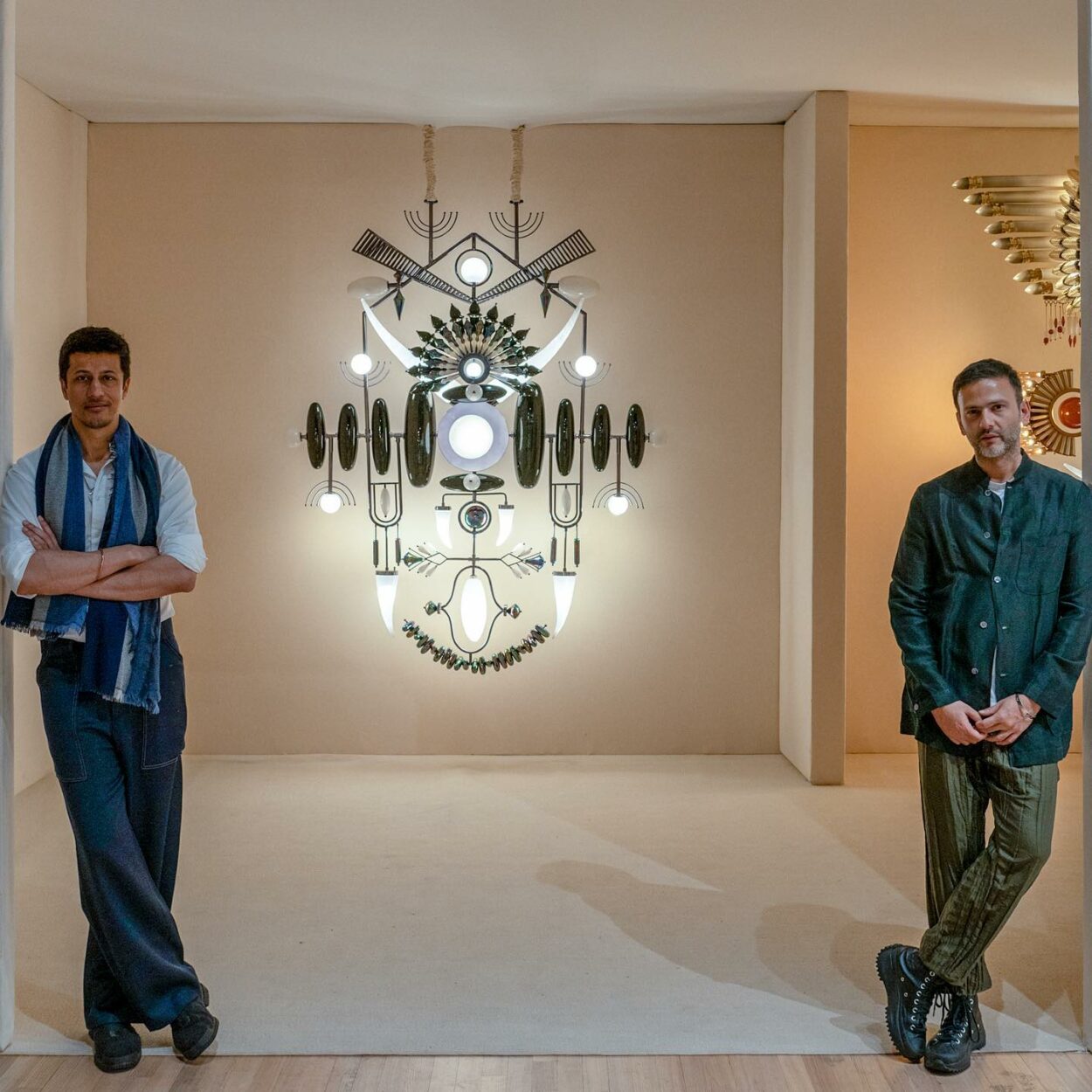 In the exhibit by the Chicago-based Converso gallery, artist Norman Teague displayed his slanted wood bookcase mounted on a wall. The artist made the assemblage from the cabinetry of foreclosed homes in the Bronzeville neighborhood in Chicago. Bronzeville, also known as the "Black Metropolis" and the "Black Belt," is the center of African-American history on Chicago's South Side. Through this piece, he highlights issues of black empowerment. To unify craft with awareness, the artist placed a selection of design and black power books from his library on the shelves of the bookcase, which is slated to be included in the 2023 Venice Art Biennale.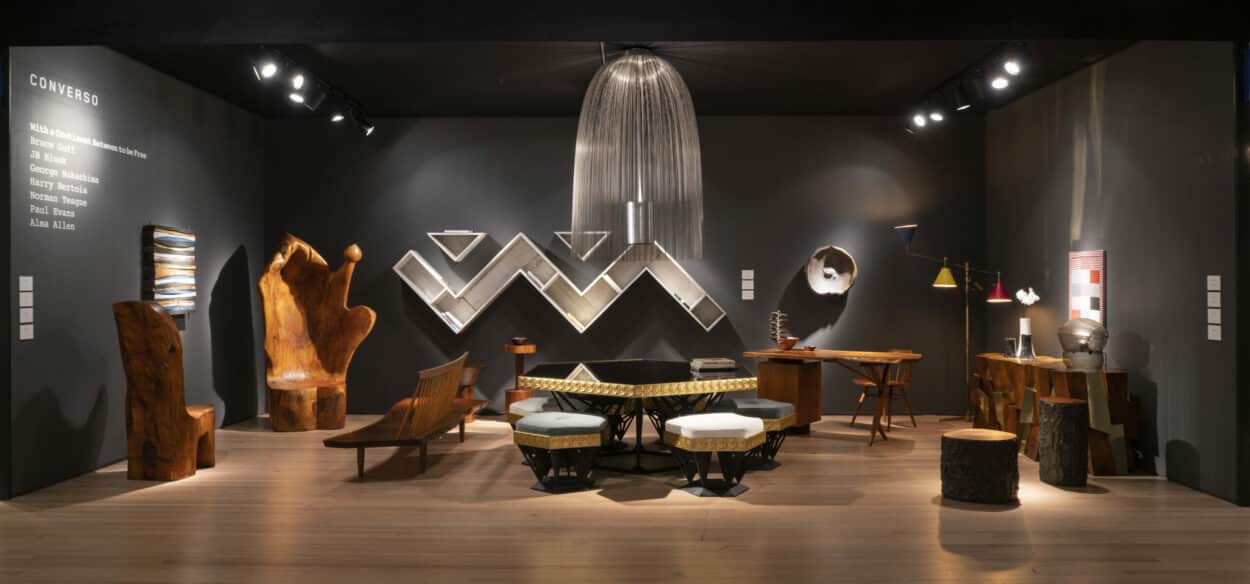 Sheepskin, which also fits into the eco-tribal vein conjuring up hardy indigenous people from the neolithic past, was a prominent material at this year's Salon. There were sheepskin rugs, sheepskin upholstered furniture and sheepskin wall hangings. The bi-coastal U.S.-based gallery The Future Perfect featured a rug of sheared-off sheep wool sans skin colored by organic dyes by the eco-sensitive textile artist Claudy Jongstra who has her own herd of rare, indigenous Drenthe Heath sheep. The sheared-off sheep wool is reflective of Jongstra sensibilities, which according to The Future Perfect Director Laura Young, are focused on "Giving Back to the Earth."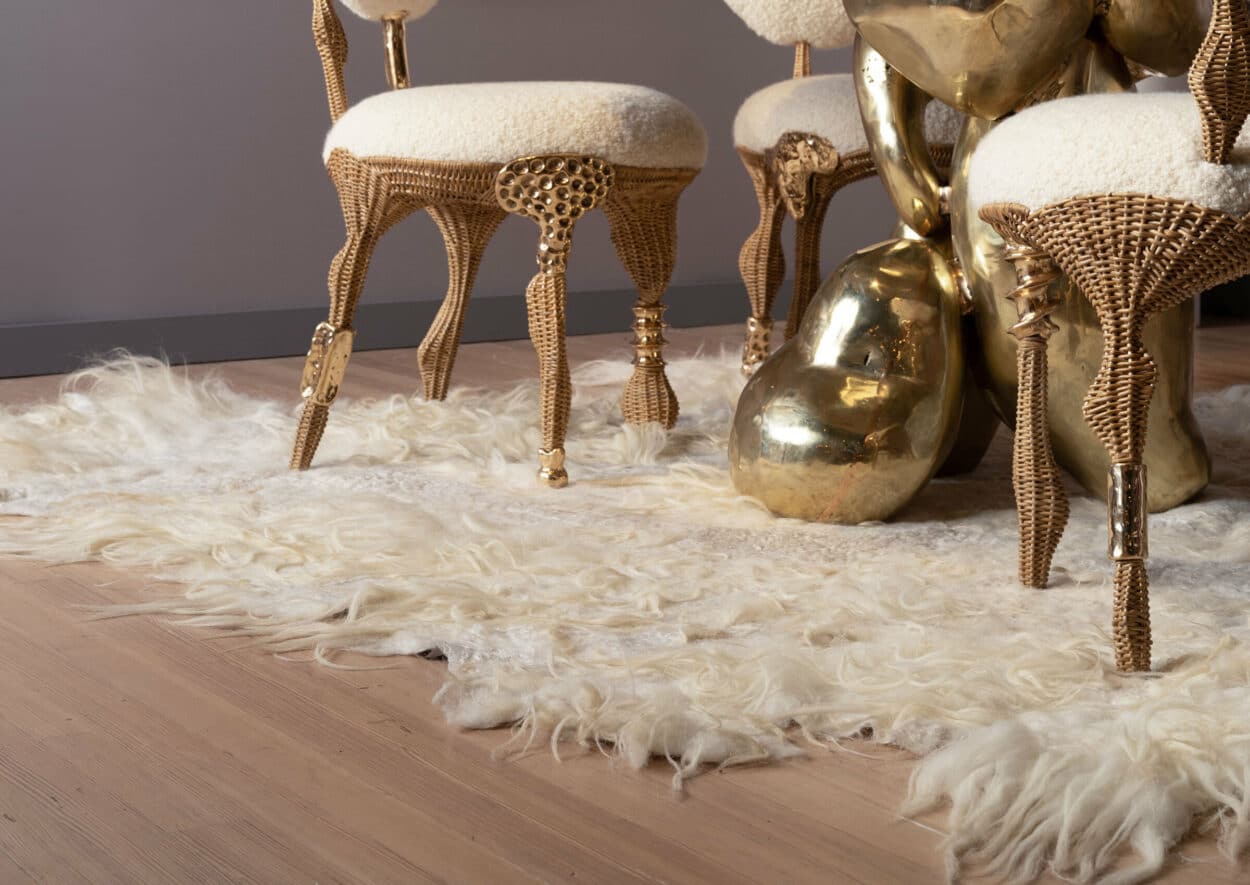 The New York City-based Maison Gerard's booth displayed a veritable ecosystem. Some of the stunners included a whimsical new collection upholstered in moss green-colored Chenille Velvet by the design firm Georgis & Mirgorodsky, which was inspired by the Hispanic diaspora. It included an upholstered chair shaped like a prickly Pear Cactus called Le Nopal. The signature piece of the collection is a sleek curvilinear couch called Bombola with leopard-patterned cushions. Other plant-redolent furniture on display at Maison Gerard included several Champignon Mignon-shaped stools upholstered in sheepskin-looking fabric from the gallery's Under the Influence collection. Completing the eco-system were rich prints of flowers on aluminum backgrounds by the Armenian photographer Anna Condo.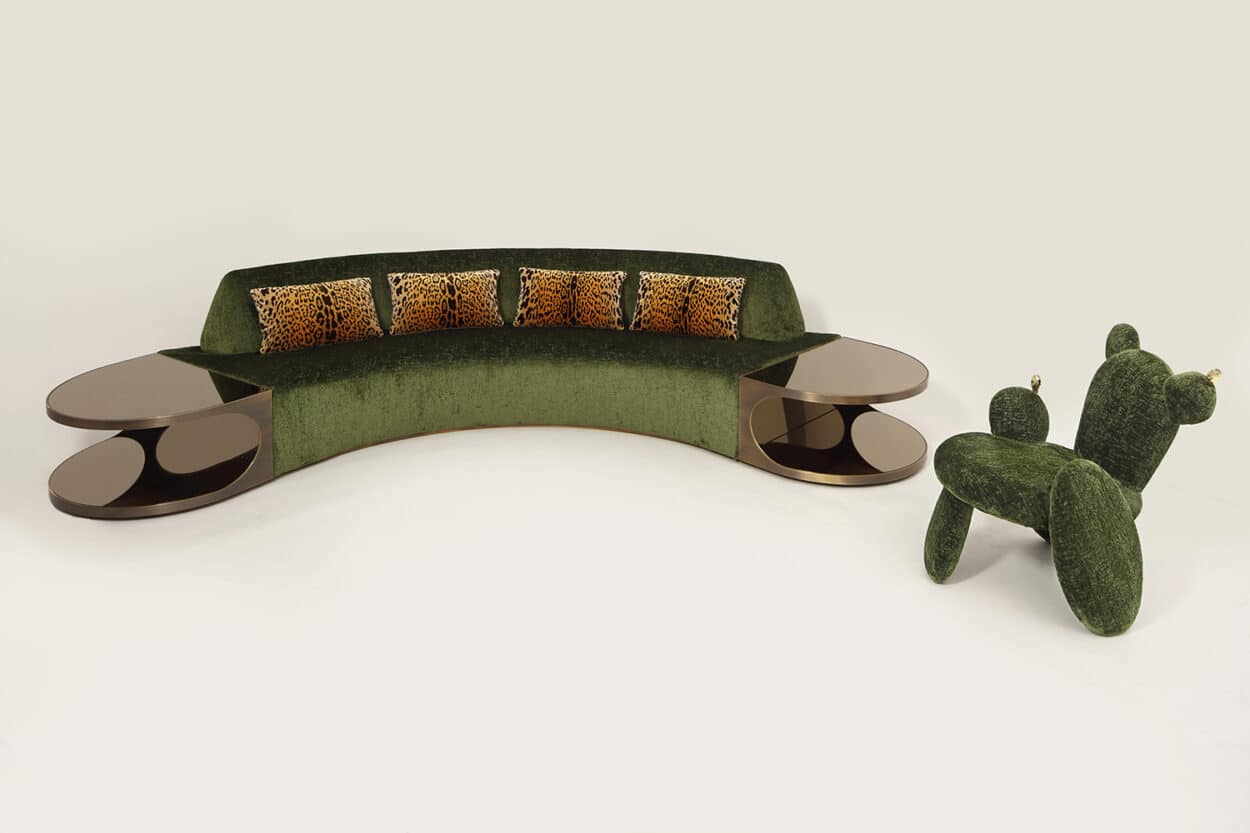 Todd Merrill Studio exhibited some beautifully crafted pieces, including the Tusk Chairs by Alex Ruskin could be called caveman chic. They were upholstered in satiny white pony hair and backed by hand-sculpted supports cast in bronze that looked like a simulacrum of some type of mammalian type of bone. Also, on display was one of Mark Haase's ethereal light sculptures which look like sinuous jungle vines and are comprised of onyx, bronze, and LEDs. What really catches your eye about these sculptures is their intricate folds and turns which refract the light in myriad directions. This shimmering effect is a product of the sculptures' complex composition from hand-carved molds in Haase's studio that are then cast using the relatively rare Lost Wax method.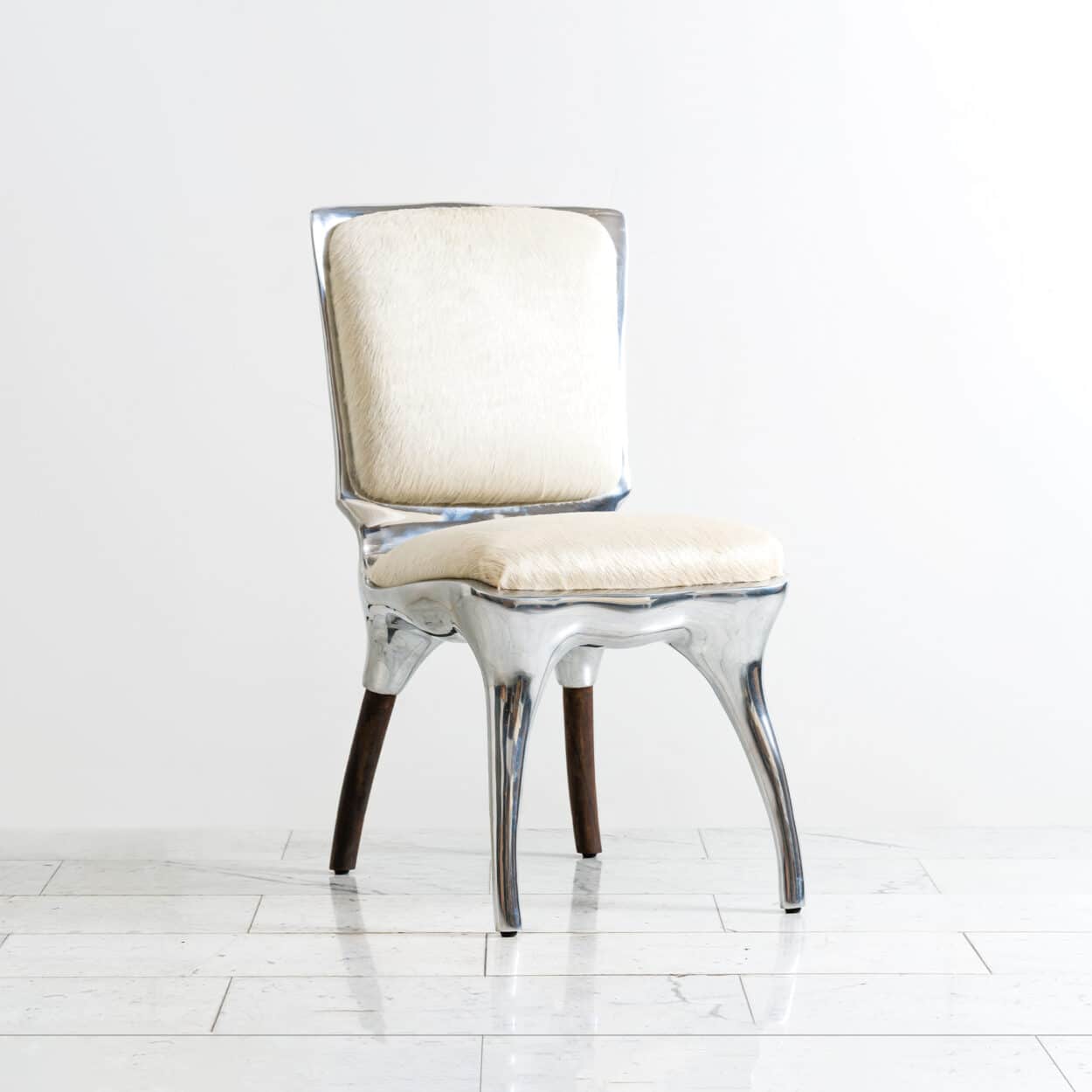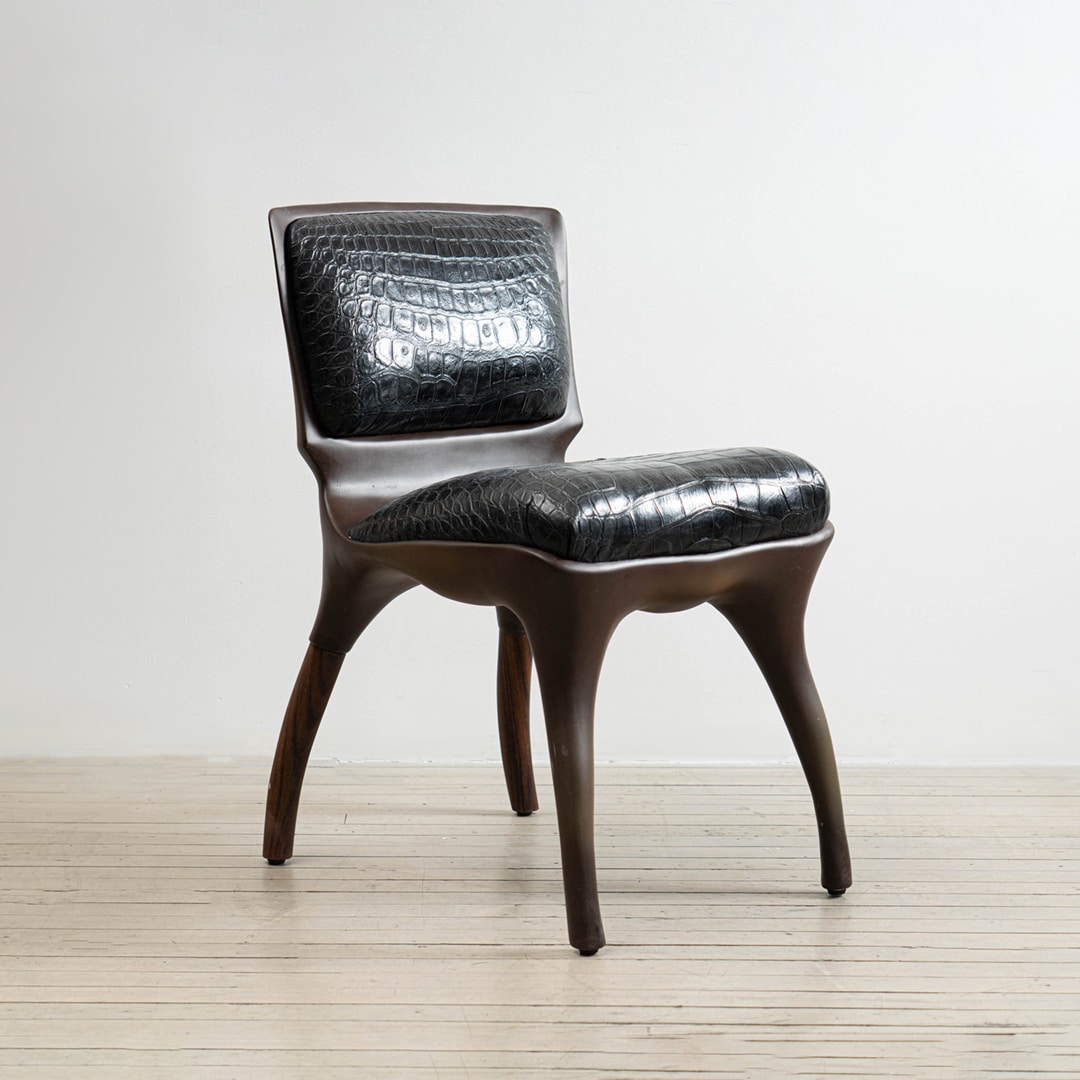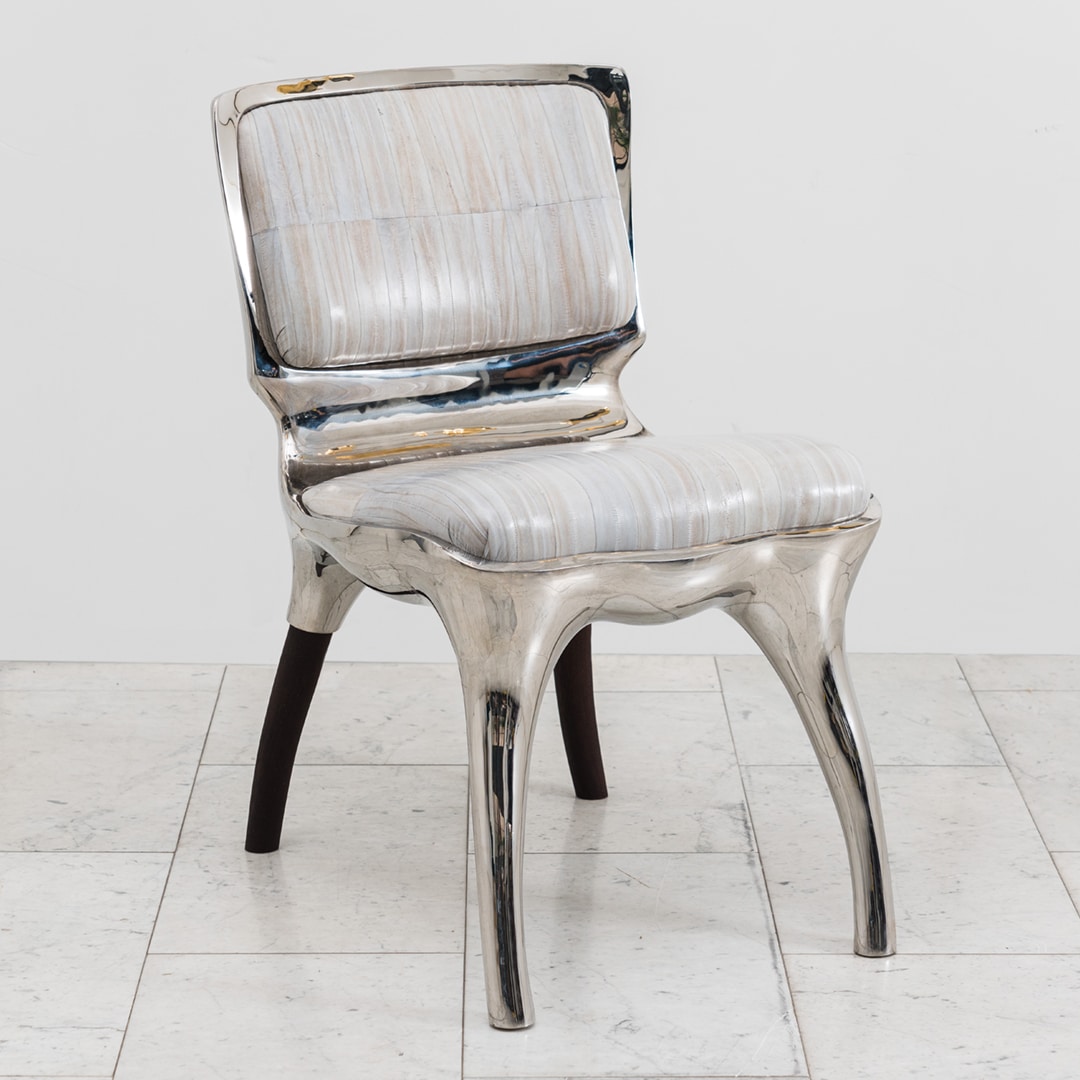 It was inspiring to see how age-old forms and methods could be recycled to fit contemporary tastes and the environmental exigencies of modern times, without descending into the hippy-dippy. This year's Salon exhibition also reflected the design community's increasing interest in expanding beyond Eurocentric aesthetics and being more inclusive and open to design ideas from around the world and ways of crafting that date from bygone epochs.