Discover the unveiling of Equinox Resort Amaala, a transformative wellness oasis in Saudi Arabia's Red Sea.
In a groundbreaking collaboration, Red Sea Global (RSG), the visionary developer behind transformative regenerative tourism projects like Amaala and The Red Sea, has joined forces with Equinox, a global leader in luxury lifestyle brands, to unveil Equinox Resort Amaala. This exceptional wellness retreat is poised to grace the picturesque west coast of Saudi Arabia, enriching the region's landscape with a blend of opulence, wellness, and connectivity.
With its partnership announcement, Equinox Resort Amaala emerges as a remarkable milestone in RSG's commitment to crafting world-class regenerative tourism destinations that seamlessly integrate with their natural surroundings. The resort's setting within the Amaala Marina Village reflects the developer's ethos of creating holistic experiences while preserving the environment.
Designed by the esteemed architectural firm Foster + Partners, Equinox Resort Amaala embodies a synthesis of architectural brilliance and natural beauty. The resort encompasses 128 keys, including two lavish penthouses, and offers an array of amenities curated to elevate guests' well-being and leisure. Among these are a collection of world-class culinary concepts, a magnesium salt rooftop pool, a rejuvenating spa, an exclusive Beach Club, and the signature Equinox Fitness Club. This convergence of luxury and wellness creates an unprecedented offering for visitors seeking holistic experiences.
The resort's design narrative draws inspiration from the enchanting Saudi Arabian landscape and resonates with the region's traditional architectural styles. This careful integration with the environment not only enhances the guest experience but also underscores the commitment to sustainability that is intrinsic to the Amaala project.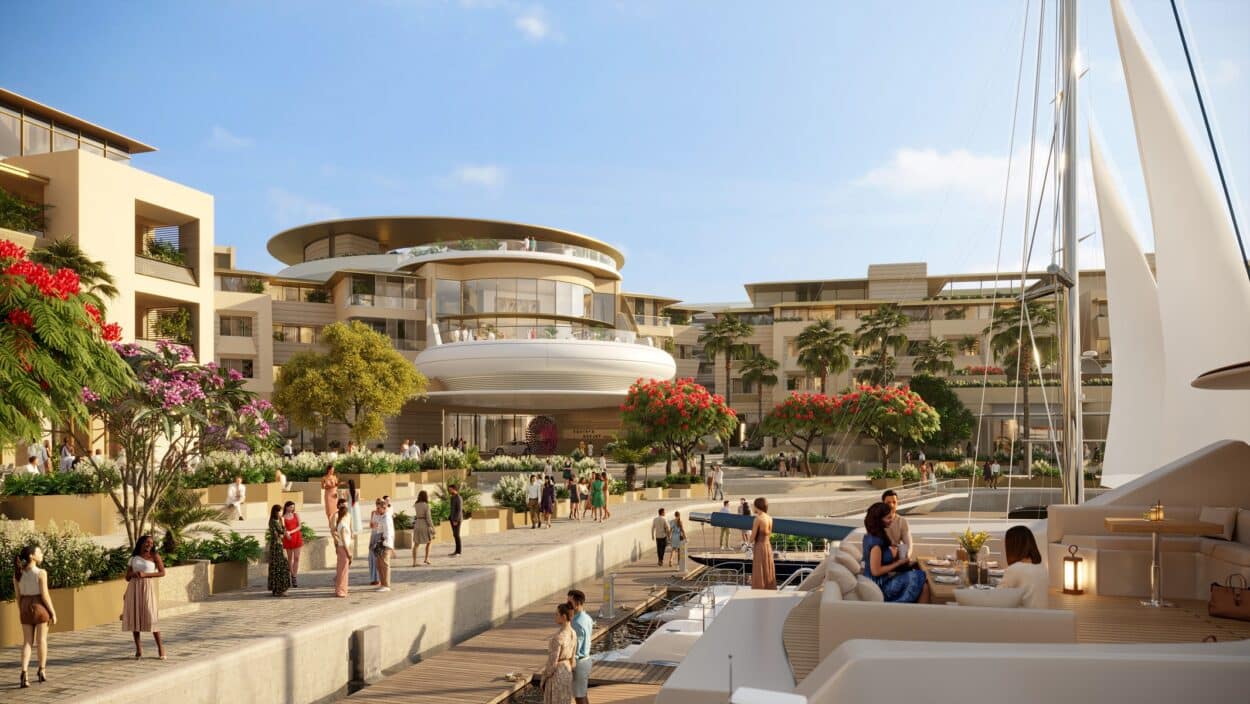 Situated within the Amaala Marina Village, a part of the expansive Triple Bay development, Equinox Resort Amaala offers a unique perspective on luxury living. The village, designed to embrace the beauty of local architecture, features a network of charming, meandering streets that encourage exploration and discovery. These streetscape designs are oriented to harness natural elements like breezes, shade, and light filtration, thereby ensuring the comfort of visitors while reducing the environmental impact.
Christopher Norton, CEO of Equinox Hotels, articulated the brand's enthusiasm for this extraordinary partnership. He noted that Amaala's ethos aligns seamlessly with Equinox's mission of redefining luxury hospitality through a focus on fitness and well-being. Norton's sentiment underscores the shared values of both RSG and Equinox in curating unique and transformative experiences that resonate with the discerning modern traveler.
At its heart, Equinox Resort Amaala is a testament to sustainability, a defining pillar of RSG's development philosophy. The developer aspires to achieve a remarkable 30% net conservation benefit by 2040, a goal that underscores its commitment to enhancing the environment. This commitment to ecological conservation is manifest in Amaala's overall design, which strives to rejuvenate and protect diverse natural habitats, including mangroves, seagrass, corals, and land vegetation.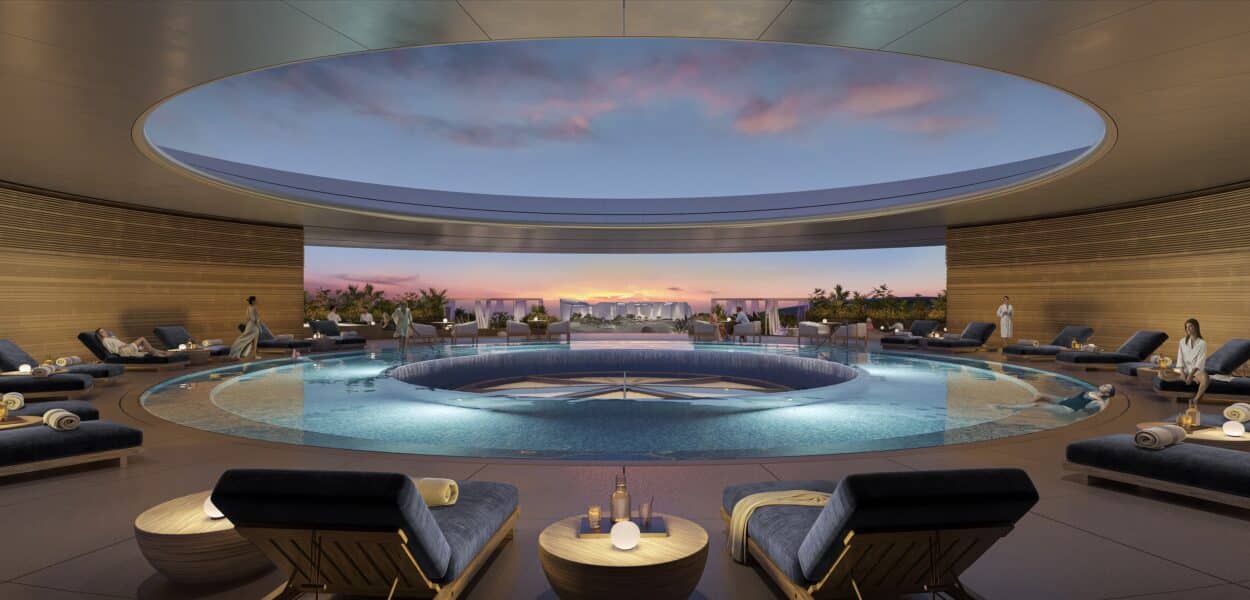 Phase One of Amaala, centered around the Triple Bay masterplan, is well on its way, with the first set of guests expected to arrive in 2024. The initial phase comprises eight resorts that will collectively offer over 1,200 hotel keys. As the project matures, Amaala is poised to house more than 3,900 hotel rooms across 29 distinct hotels. In addition, it will encompass around 1,200 luxury residential villas, apartments, and estate homes. The comprehensive offering extends to high-end retail, fine dining establishments, wellness centers, and recreational facilities.
Equinox Resort Amaala serves as a captivating symbol of luxury, wellness, and sustainability intertwining harmoniously with the natural beauty of Saudi Arabia's Red Sea. The partnership between RSG and Equinox heralds a new era of regenerative tourism, wherein opulence and environmental stewardship coalesce to redefine the hospitality landscape in the region.
In sum, Equinox Resort Amaala is more than a mere resort; it represents an endeavor to elevate the travel experience to new heights while setting a new standard for sustainable luxury in the hospitality industry. As travelers seek meaningful connections with the environment and their well-being, Equinox Resort Amaala emerges as a beacon of resplendent luxury amid the stunning backdrop of Saudi Arabia's unspoiled natural beauty.