Here are some products exhibited at the EquipHotel 2022 that can help make your hospitality project more eco-friendly. The theme of this year's event targets the circular hotel industry.
In line with the criterion of hotel guests to select an establishment whose design makeup and management show evident concern for the planet, EquipHotel 2022 targets slow tech and slow living with solutions for energy saving and more. According to a study by Green-Opinion published in May of this year, more than 8 out of 10 French citizens are ready for a circular hotel industry. What interests them the most is fighting against food waste, supplying local food products for the hotel, recycling waste and using sustainable materials in building construction and furniture.
Renowned, two Michelin-starred chef Christophe Hay has sponsored this year's edition of the event as it corresponds to his personal agenda, on display at his recently opened Fleur de Loire hotel and spa in Blois. On June 27, he officially opened the establishment with its 44 rooms, two gastronomic restaurants—Amour Blanc and Christophe Hay—, a pastry kiosk, pool, Sisley spa and a 1.5-hectare vegetable garden.
Hay had the establishment conceived with eco-responsible logic behind every detail, including the restoration of the 17th-century building. Through this project, he remains consistent with his commitment to highlighting the territory of the Loire. The eco-elements of the Fleur de Loire put the chef on the radar, and the organizers of EquipHotel requested him to sponsor this year's edition of the event, themed "committed hospitality". Here are some products for the circular hotel industry we spotted at the event.
READ our article A 17th-century Building with a Royal Past Becomes a Luxurious Hotel, Restaurant and Spa.
Bistrot Tables and Kitchenware for a Circular Hotel Interior
"It's nearly impossible to be totally circular when decorating and furnishing hotels, but there are several ways we can reduce our environmental impact and energy consumption," architect and interior designer Caroline Tissier said in an interview with ArchiExpo e-Magazine during the EquipHotel event.
Caroline Tissier worked on the Fleur de Loire project in collaboration with Christophe Hay. While Tissier pointed out that the easiest way for the hotel industry to improve its connection with the environment is in the kitchen, by implementing energy and water-saving solutions; certain furniture and kitchenware brands are producing objects that fit the circular trend. Recently launched Belgian-based Circular Hotel Interior analyzes the validity of such products in order to feature them on its website. The objective is to connect hoteliers with suppliers. The Circular Hotel Interior has only begun this year, as a certification mark of the European Union, so not all of the brands we've selected for this article are featured on the CHI website.
Portuguese brand Costa Nova exhibited its Eco Gres collection of dishes made from recycled ceramic and other additives. The new material created and used to produce the objects is a trademark of Grestle, and the Eco Gres collections are reusable and recyclable. They help reduce the extraction volume of natural raw materials, the ecological footprint and the waste disposed of in landfills.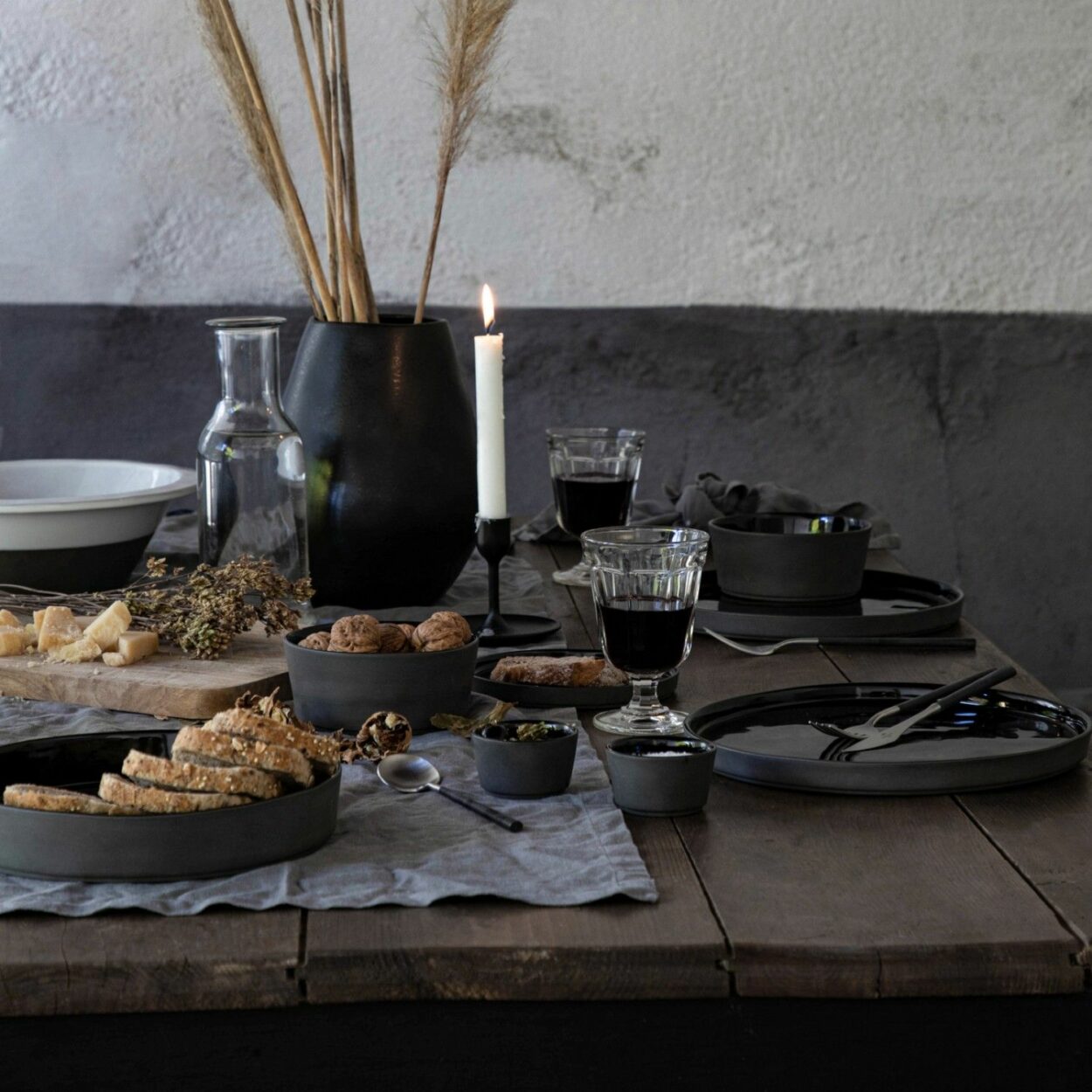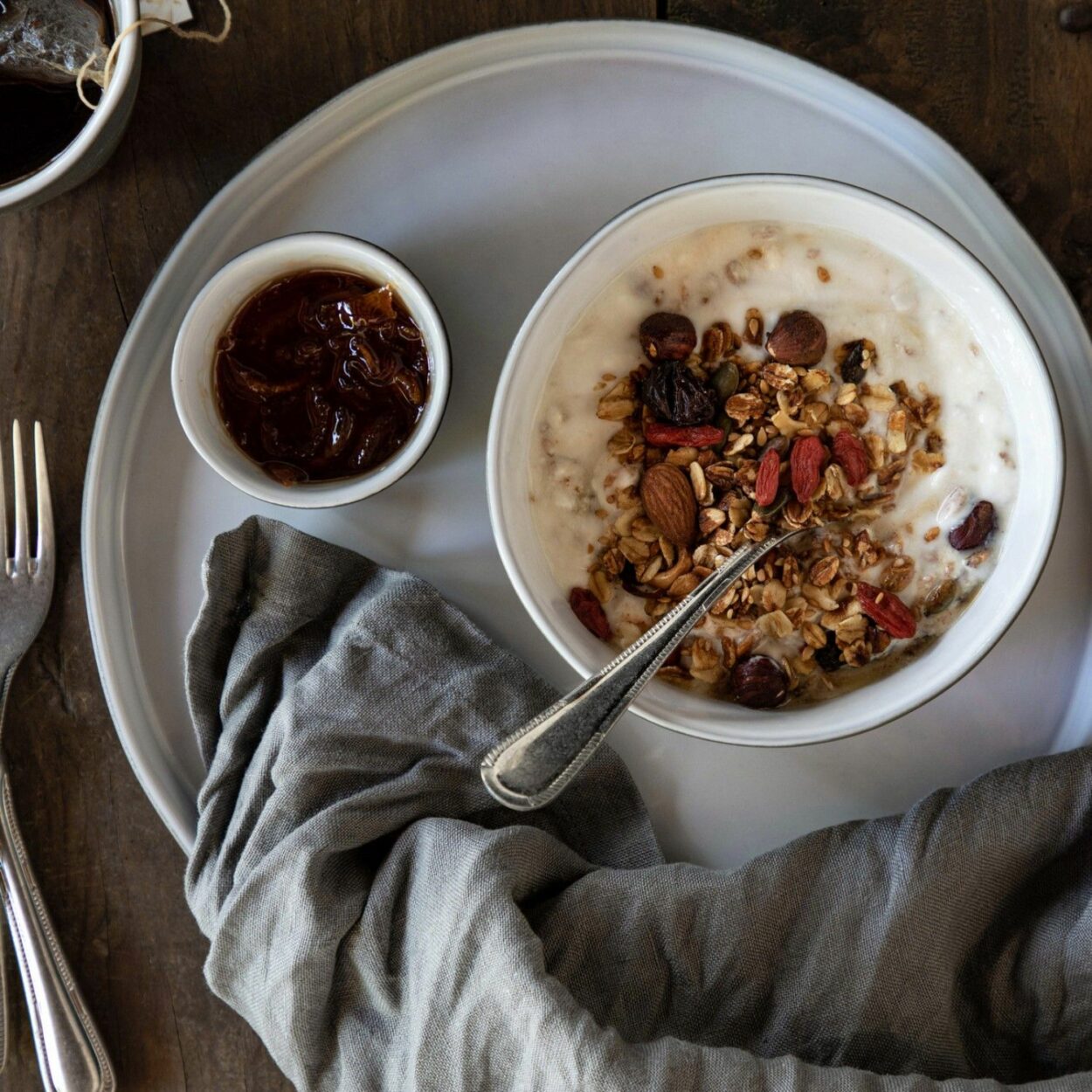 French brand Dizy exhibited its Bistrot table. The company recycles, upcycles and designs furniture tailored to specific projects. The made-in-France products are fabricated from waste, unwanted or overly used furniture and or materials from deconstruction. The Bistrot table tops are made from 100% recycled badminton birdies, recycled plastic or certified wood. The wood used comes from sustainably managed forests and controlled sources with PEFC and FSC certifications.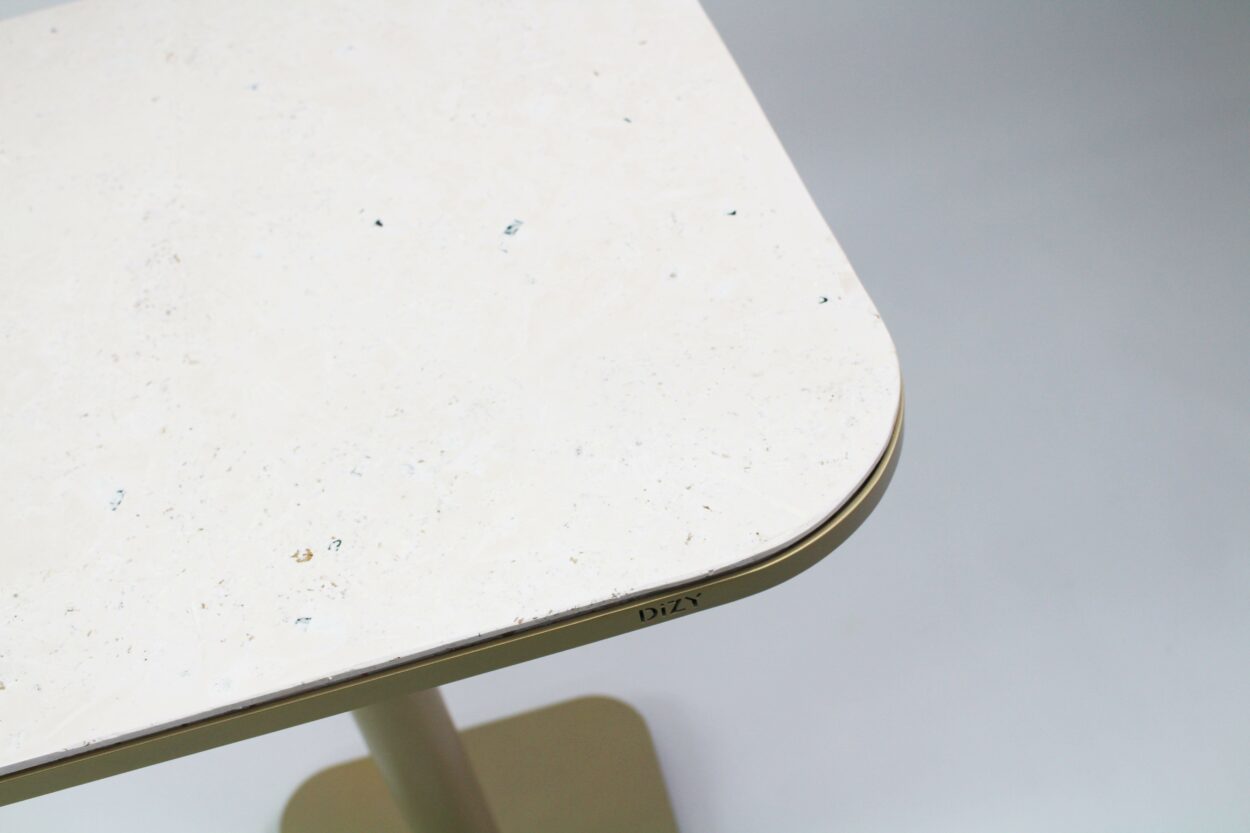 In addition to upcycling, Tissier explained that integrating local artisans into certain aspects of a hotel project can also be a good way to meet quality standards while decreasing the environmental impact. Tableware company Concept CHR features brands who work with local artisans to produce eye-catching pieces of "table art", often in partnership with chefs.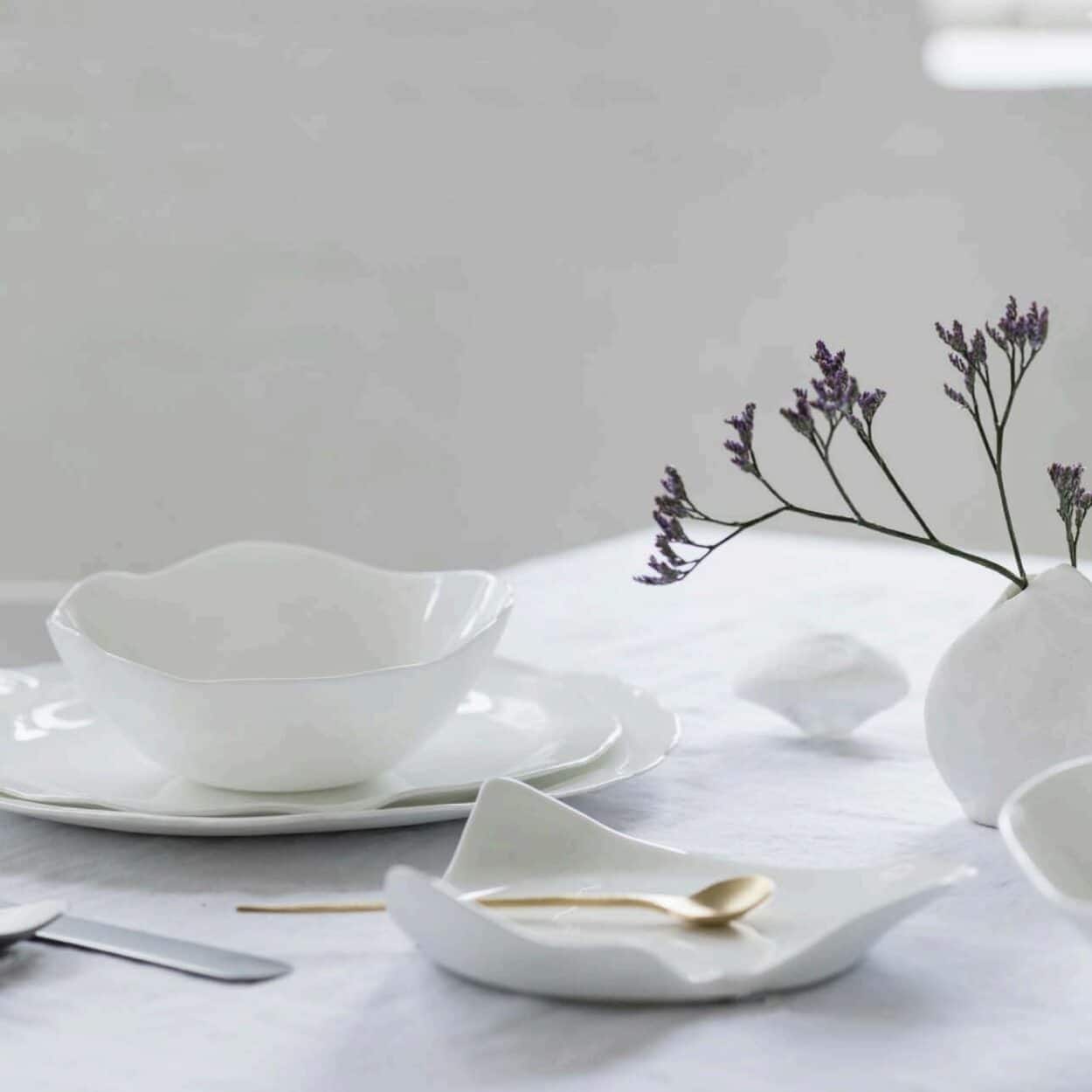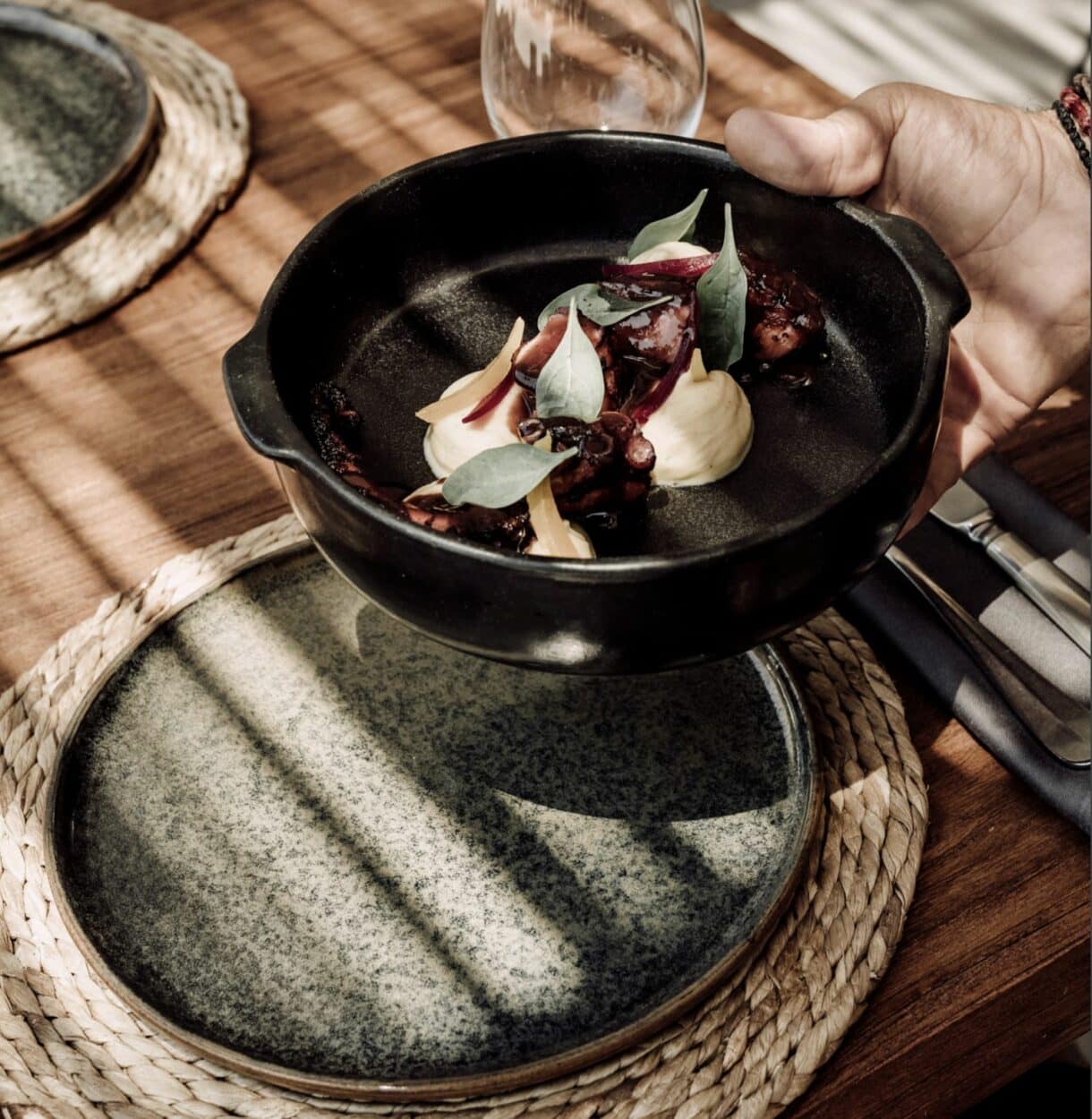 Furniture, Lighting and Textiles with the Environment in Mind
While we consider wood to be one of the most important sustainable materials, uncontrolled logging continues to pose a problem. The mass production system also creates low-quality products and leaves areas quickly barren, not to mention certain species of trees grow over a long period of time. Instead of using new raw materials, we should recycle and reuse them. Teak wood, used by Dareels in its products, is ideal for recycling because its qualities enhance over time. The company recovers raw materials from old buildings in disuse in Java, Indonesia, and handcrafts them into beautiful new pieces, at times combined with hand-woven fabrics.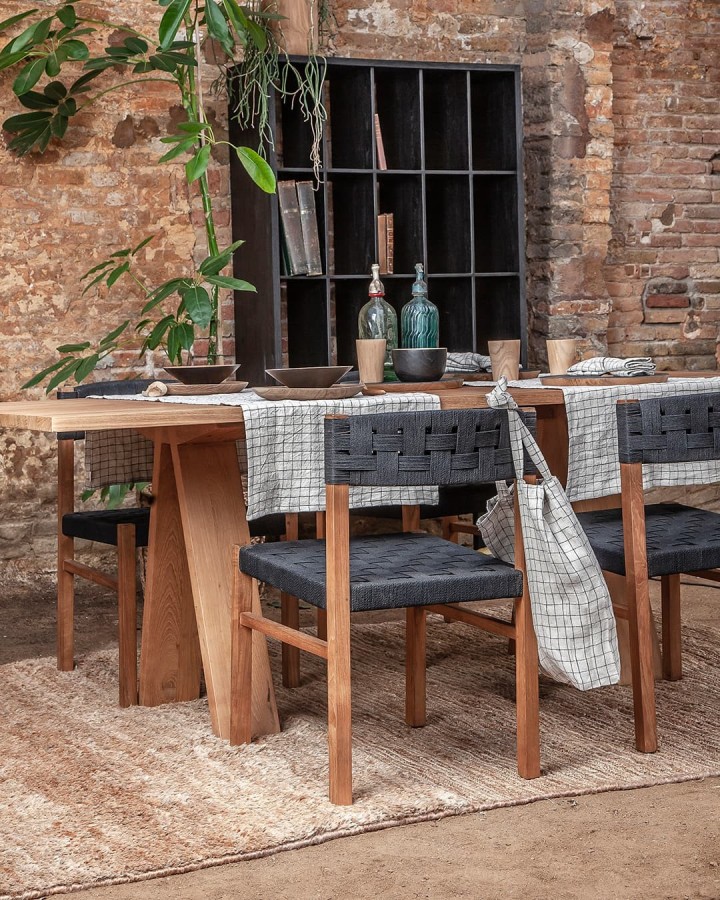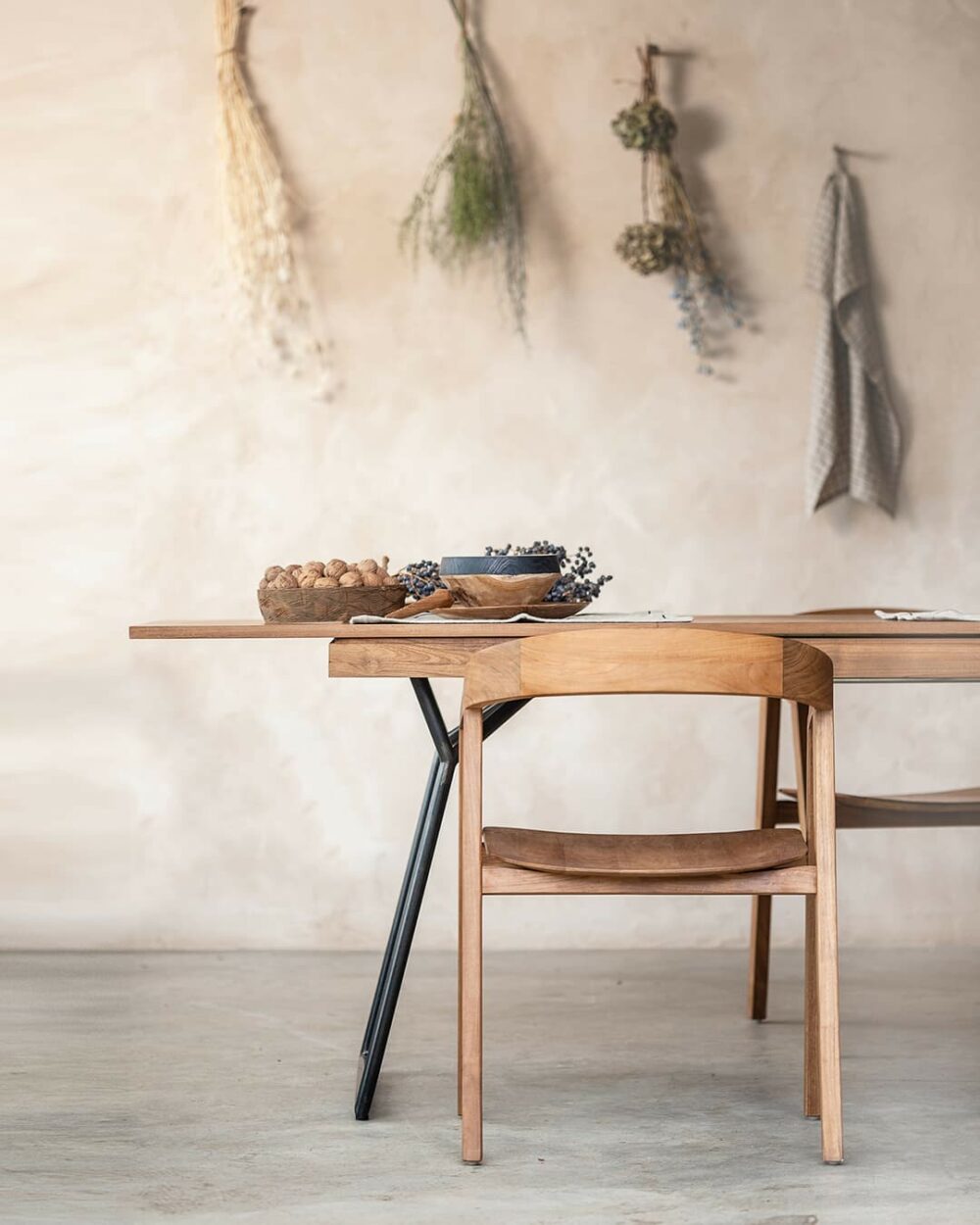 Ezeis outdoor exhibited its new Monocork blocks that can be stacked and juxtaposed for various compositions. Since cork is an inherently sustainable resource, both renewable and biodegradable, it's becoming more and more common as a preferred material for furniture pieces. In Portugal, where there is the largest cork oak forest area in the world, according to 100percentcork, and where cork oak is the national tree, it has been protected by law since the 13th century. Increasing awareness of the value of the ecosystem of the cork oak forest has led to important initiatives in reforestation and the systematization of good practices.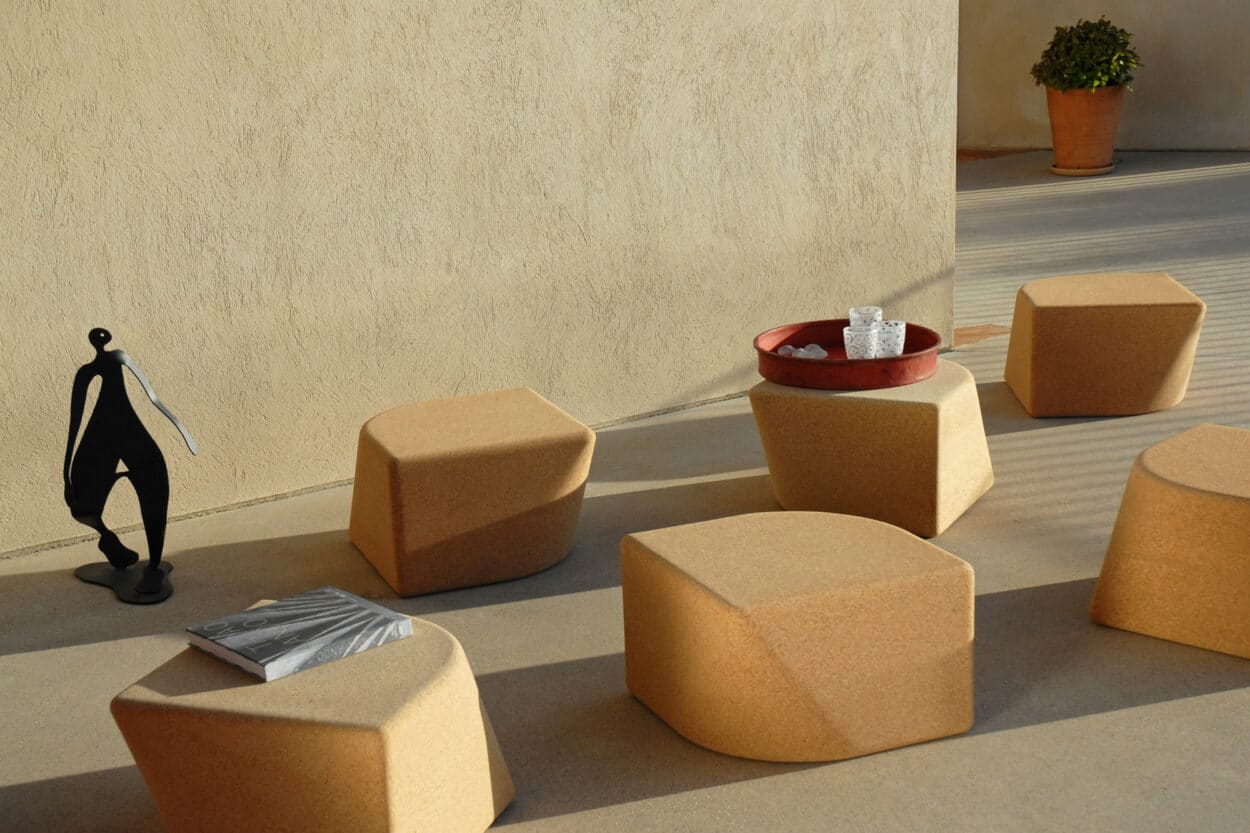 Bamboo has been trending in Europe for some time as well, while the material has never ceased in popularity in Asia where it's widespread. Some 1,500 varieties of bamboo are still being used for constructing structures and furniture. Since 2016, the French brand Nipahut has envisioned outdoor facilities made in its bamboo workshop in the Philippines with 40 employees where they combine skilled craftsmanship with French savoir-vivre. The craftsmen treat the bamboo using a natural, organic product, never with pesticides or solvents. The brand presented its new Loon structure which has a two-board system set in either bar or dining mode; the bar setting sits higher off the ground than its dining counterpart, but both boards can be adjusted to either setting at any time. Each of the brand's products carries the name of a city or island in the Philippines. The connotation of Loon is "very cozy".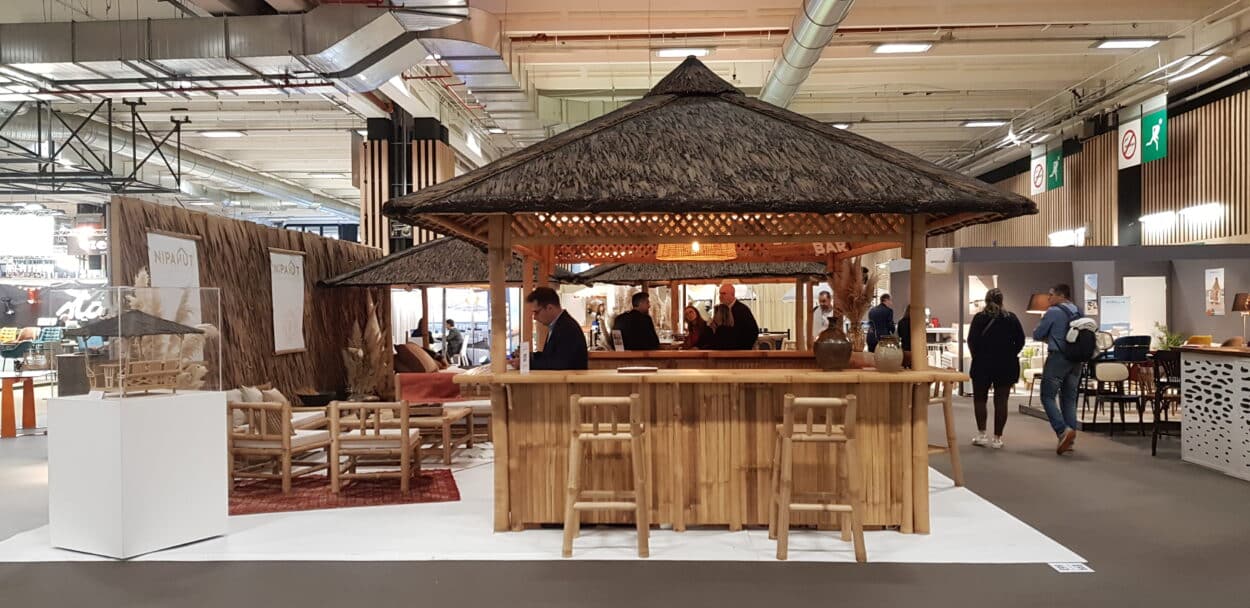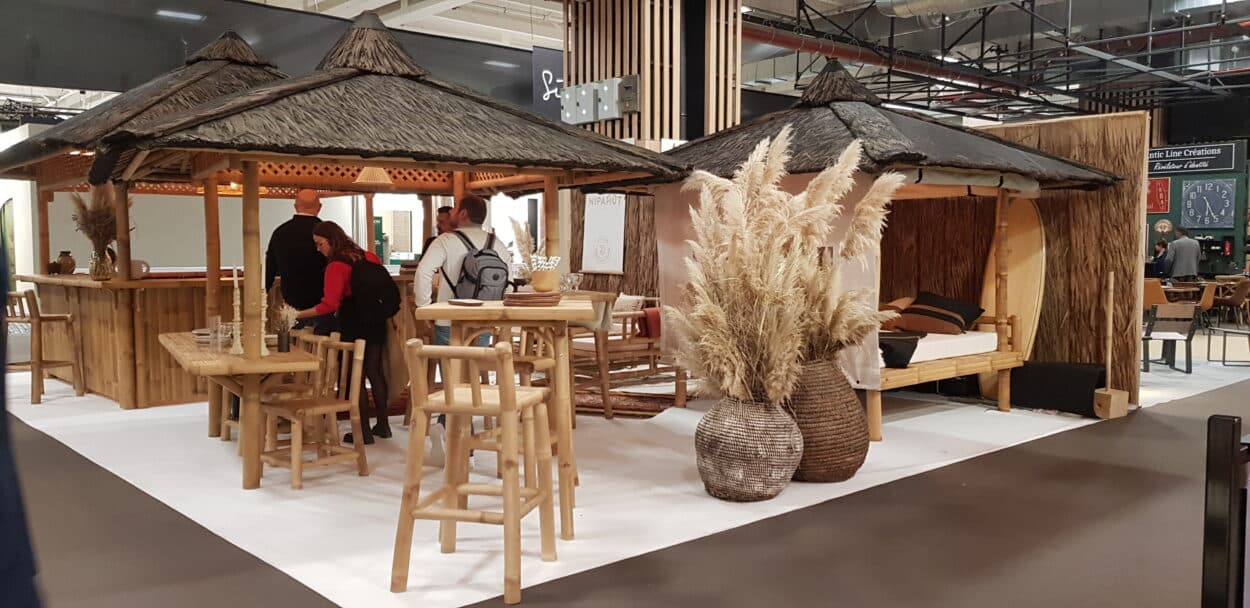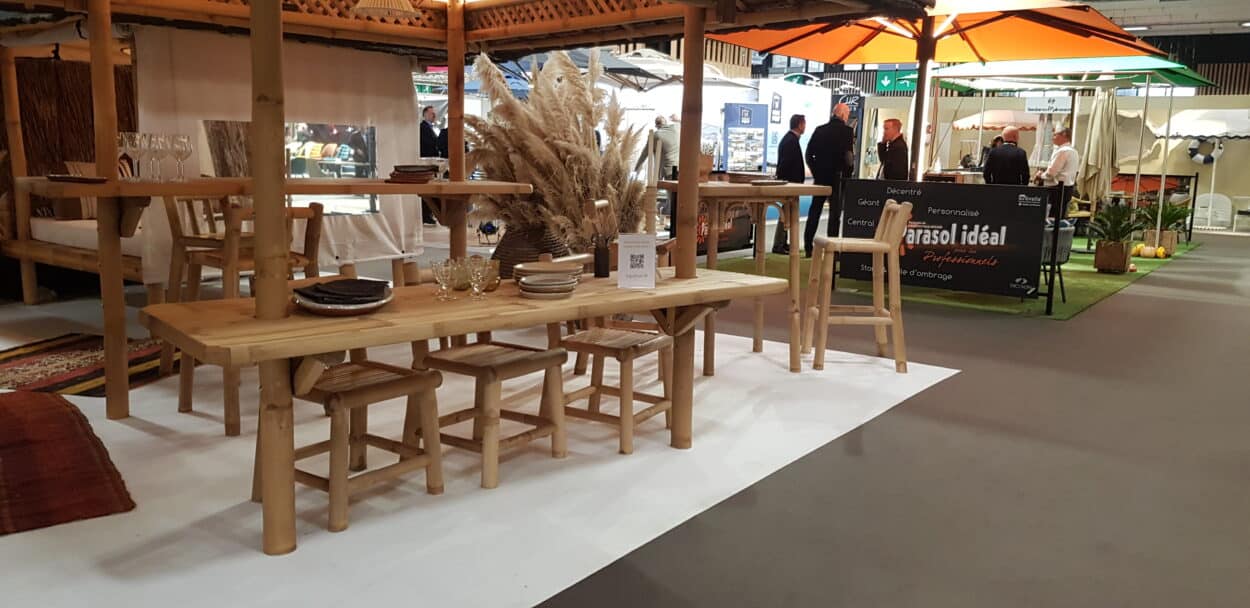 Think Paper Studio created its new Oval Series, launched last May, which reveals pendant lamps of oval shapes that are asymmetrical and adjustable in several degrees. The lighting fixtures are completely made of cardboard. First presented in 2013 during the WorldSkills event in Leipzig, the brand's initial project The Dutch Tulip received over 200,000 visits. The concept has since been translated into exclusive products, inspired by a passion for design and unusual sustainable materials. To this day, Think Paper has created a unique portfolio with exclusive products and custom-made objects for both the business and the private market, nationally and internationally.