During the ninth edition of the exhibition in São Paulo, we noted a number of companies that presented novel panels and award-winning coatings.
After a four-year hiatus due to anti-pandemic measures, ForMóbile (International Fair of the Furniture and Wood Industry) took place in São Paulo, Brazil, between the 5th and 8th of July 2022. It is the largest exhibition of its kind in Latin America dedicated to professionals and companies of the wood and furniture sector. We visited the event where we discovered novelties in accessories and components, machines and equipment, hardware, raw materials and supplies. In this article, we highlight four major, local companies.
Acetinatta Collection of Panels by Dexco
Known as the largest manufacturer of industrialized wooden panels in the Southern Hemisphere, Duratex is now called Dexco. Its MDP and MDF panels are produced with certified, reforestation wood and used in applications such as furniture, wall coverings, ceilings and moldings.
The most important novelty presented by the company during ForMóbile 2022 was the Acetinatta collection, displayed as a pre-launch as the products will come to the market in October. The products of the Acetinatta collection, which come in a number of different patterns, are fitting for furniture fronts such as drawers and doors, shelves and loose furniture tops. They feature superior softness and smoothness to the touch along with the benefit of preventing fingerprint marks and the exclusive Protekto Plus technology which offers antiviral, antibacterial and antifungal protection.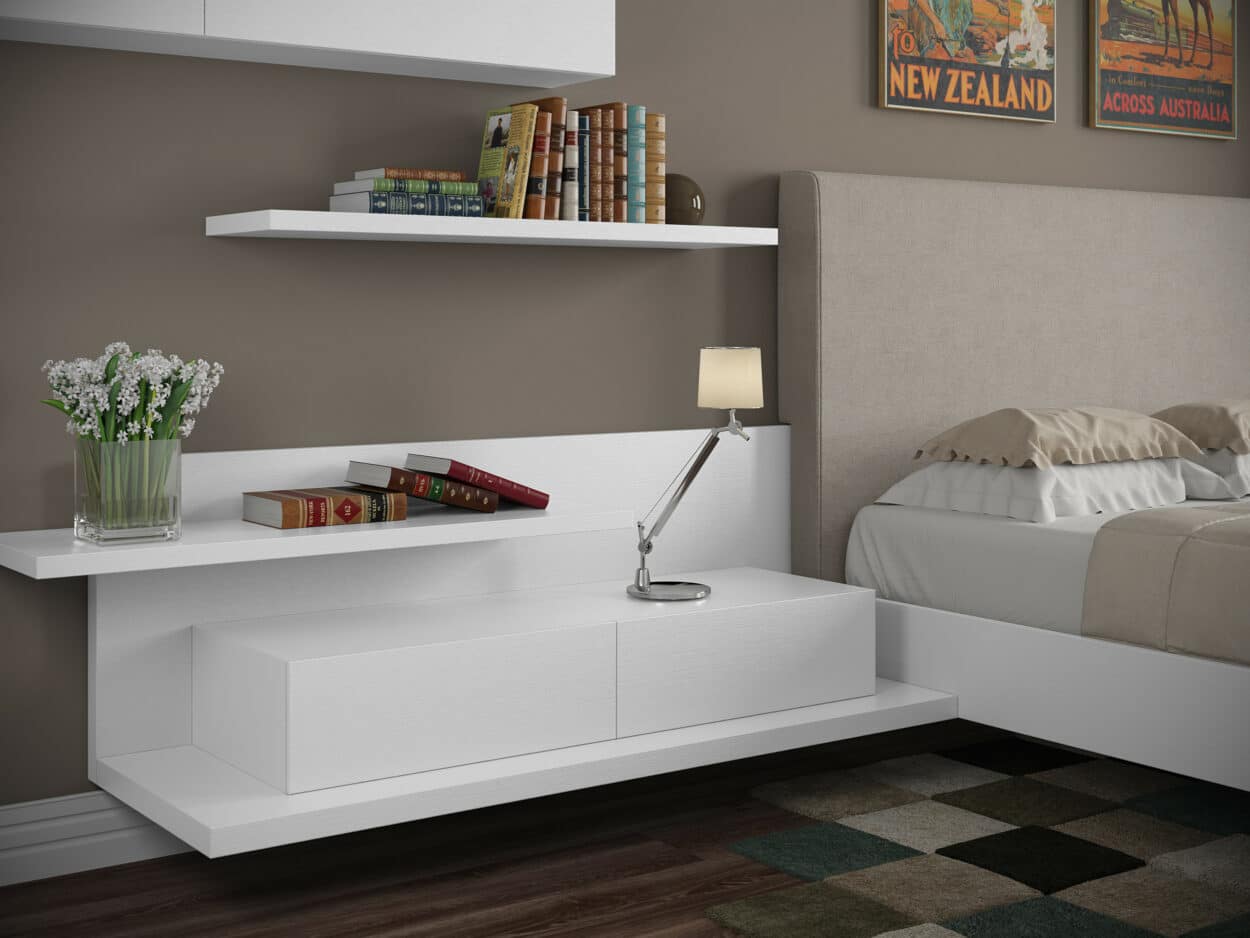 Also noteworthy is the collection Internos—"interno" is the Portuguese word for "internal"—with the slogan "your furniture beautiful inside and out". It consists of MDF patterns differing in texture, color and design and is made specifically for the inside parts of furniture items. This collection aims at bringing innovation to the ambiance and a unique aesthetic to furniture.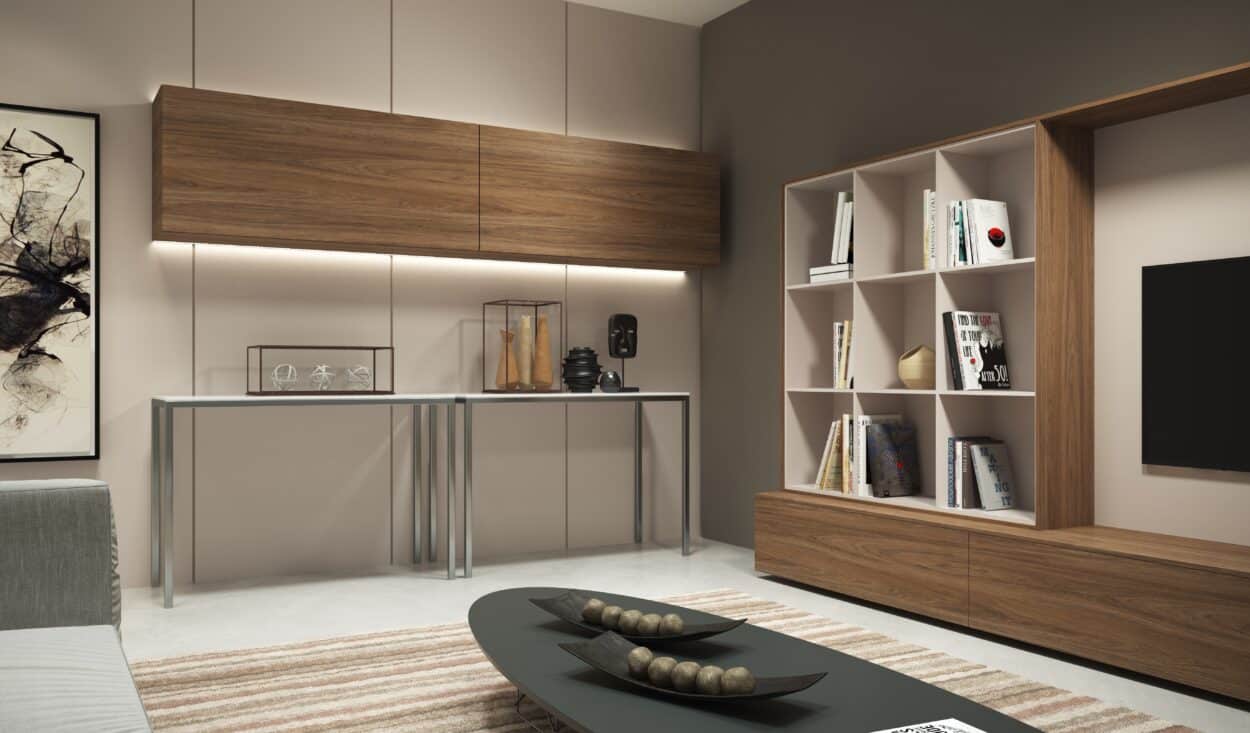 Aris, a High-tech Coating Product by Guararapes
One of the largest manufacturers of MDF and plywood panels in Latin America, to the point of exporting them to over 50 countries, Guararapes showed a new, exclusive coating product called Áris—a technology developed in Germany which is being used in Brazil for the first time.
"This product is excellent for high-use environments and offers interior design professionals a practical, complete and resistant solution that results from the combination of two different features. The double layer of acrylic resin applied in the impregnation process brings more resistance to the wooden panel; while the electron-beam technology brings protection against fingerprints and high resistance to micro scratches, heat and UV radiation," Humberto Oliveira, marketing manager of Guararapes, told ArchiExpo e-Magazine.
Two options of Áris will be available: Neblina, a versatile dark gray, and Night, a sophisticated black. Both have a matte finish.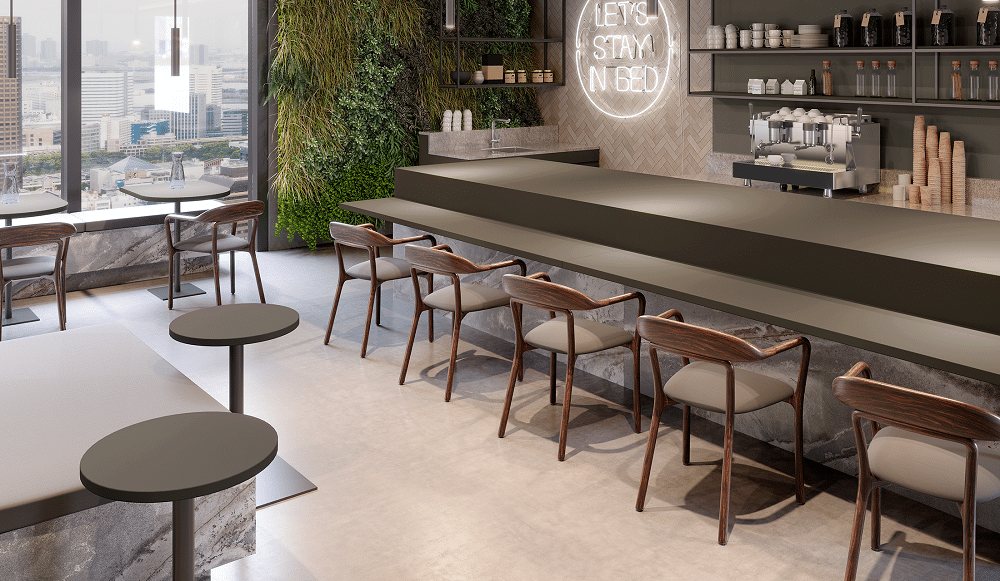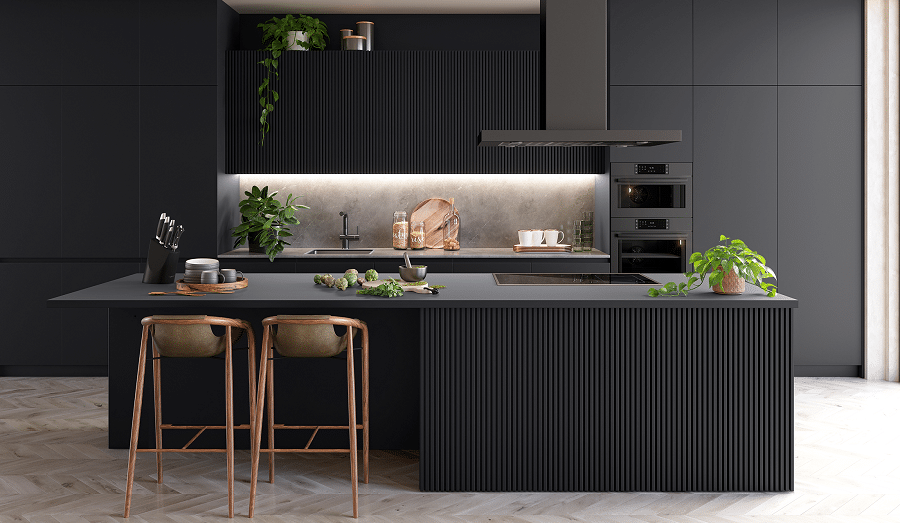 Senses, a New Collection by FORMICA®
With a century-old history, FORMICA® produces award-winning coatings and structures for furniture, floors, walls and facades. It is currently South America's leading manufacturer of high-pressure decorative laminates as well as of adhesives employed in the application of coatings.
At ForMóbile 2022, the company presented its newly developed collection Senses. As the name suggests, it makes use of textures to sharpen people's senses and bring them emotion, while also referring to nature, suggesting belonging and inspiring lightness and warmth. The products have different applications ranging from floors and walls to furniture, making it possible for final clients or interior designers to create unique compositions.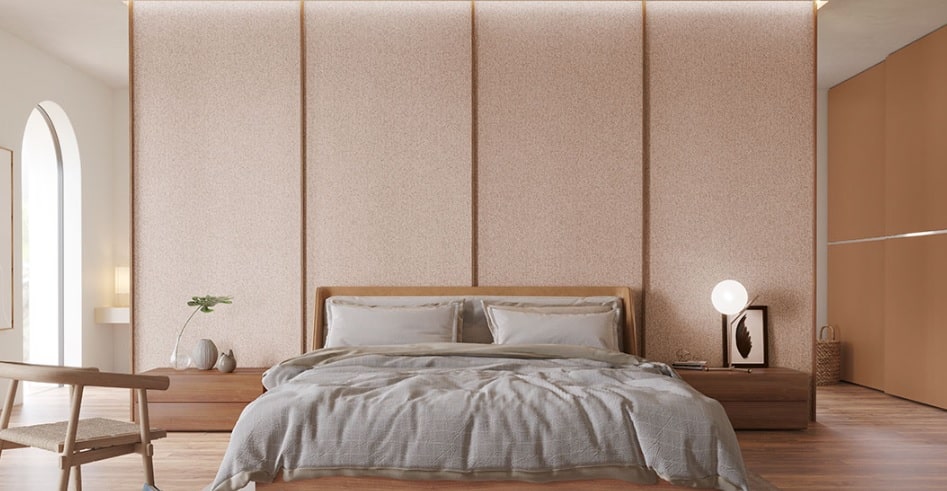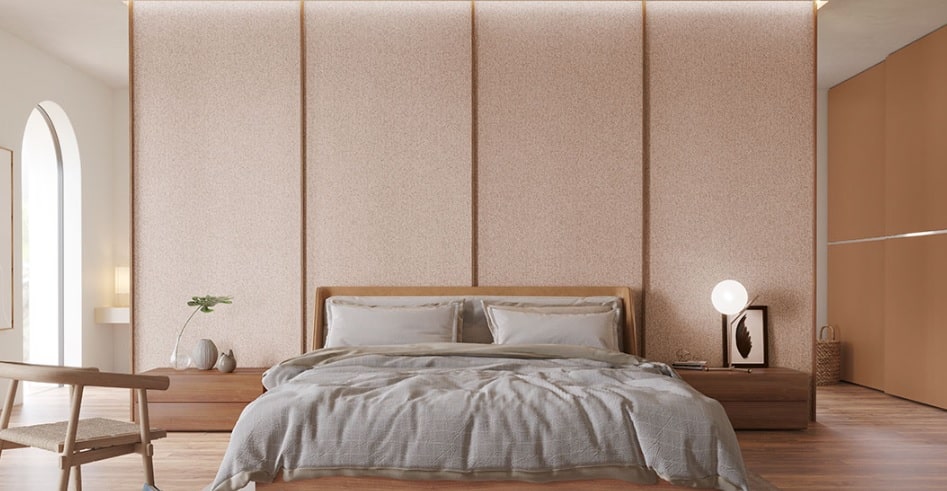 Finding Beauty in Simplicity with the Renova by Arauco
Arauco is the largest forestry company in the Americas and internationally the second largest producer of wood panels that are made from sustainable sources. The company recently became the world's first firm in this sector to certify its carbon neutrality.
At the event, the company exhibited the Renova (or "Renewal") collection. The idea of ​​renewal is about re-signifying the importance of basic things such as health, family life and connection with nature; finding beauty in simplicity and in the world around us. Mentioning the return to normality after the pandemic, Arauco mentions "an invitation to build new hopes and dreams".
"We believe that we no longer follow a single trend today. This renewal of values ​​is about feeling good, and this will naturally lead to a greater variety of styles and colors. People now are giving more importance to the things that really matter. That's why we created this collection with patterns that meet the most diverse styles and needs while always respecting nature and being inspired by it," Product and Trends Manager Solon Cassal said to ArchiExpo e-Magazine.