LAYER has recently completed a number of projects for companies such as Spanish furniture brand Andreu World, Danish brand Bang & Olufsen, Muuto and Mail.ru, Russia's largest internet company.
The British brand LAYER designed Murano glass vessels for an exhibition at Venice's Punta Conterie gallery, die-cast aluminum tables for hospitality and workplace environments, a compact smart assistant, the Beosound Emerge speaker and more. We received the information about each project from the press team at LAYER and thought you would benefit from learning more about them.
LAYER x Punta Conterie: Granule Collection
LAYER has designed a collection of glass vessels for Empathic – Discovering a Glass Legacy, an exhibition at Venice's Punta Conterie gallery curated by Italian designer Luca Nichetto. The GRANULE collection comprises five large vessels that celebrate the rich tradition of Murano glass working, and each piece is crafted using a variety of different glassworking techniques such as mouth-blowing, casting, sfumato, incalmo, and vetro fuso in order to showcase the diverse characteristics inherent in glass as a material. 
The exhibition showcases the work of eight designers experimenting with Murano glass and runs until 10 April 2022.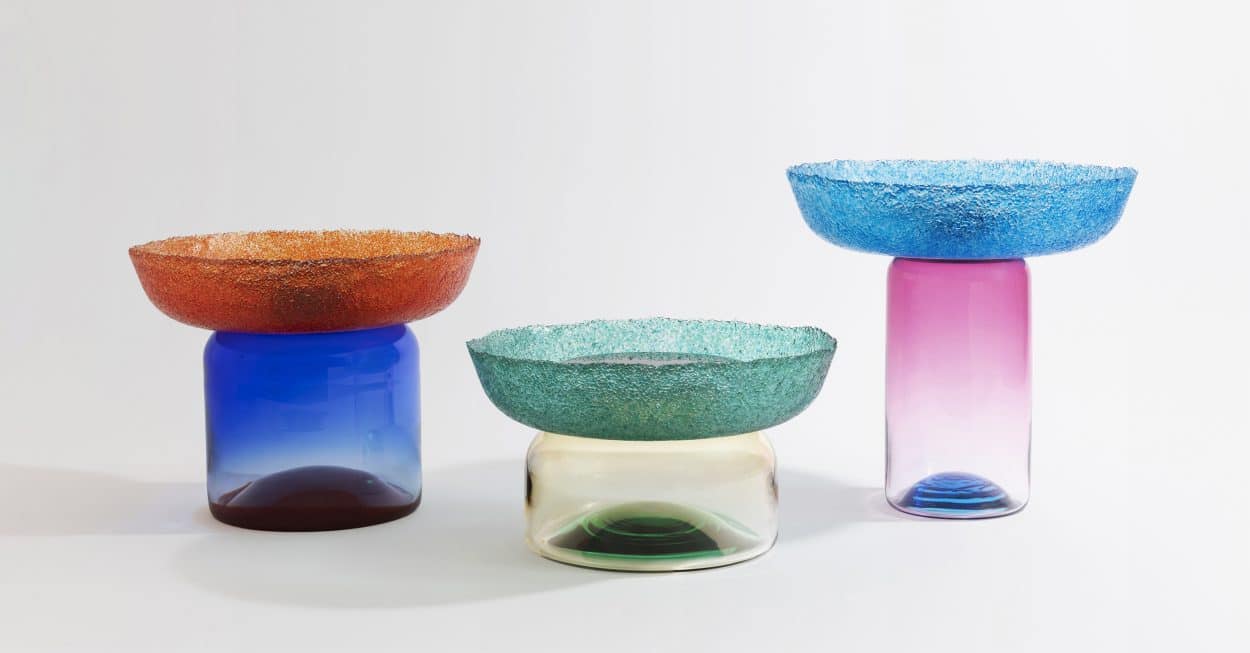 LAYER x Mail.ru: Capsula Mini for Mail.ru
LAYER has designed CAPSULA MINI, a compact smart assistant for Mail.ru, Russia's largest internet company. The smart assistant is the physical embodiment of the Mail.ru voice assistant, Marusya, and it has been designed to drive engagement with the company's diverse services, which range from e-commerce and instant messaging services to social networks and online gaming. In order to appeal to the widest possible audience, CAPSULA MINI needed to be visually unobtrusive, reflective of the softness of the home, and highly cost-effective. An affordable seven-segment display showcases the time, Bluetooth connectivity, as well as expressions of the Mail.ru voice assistant Marusya, which brings the smart assistant to life.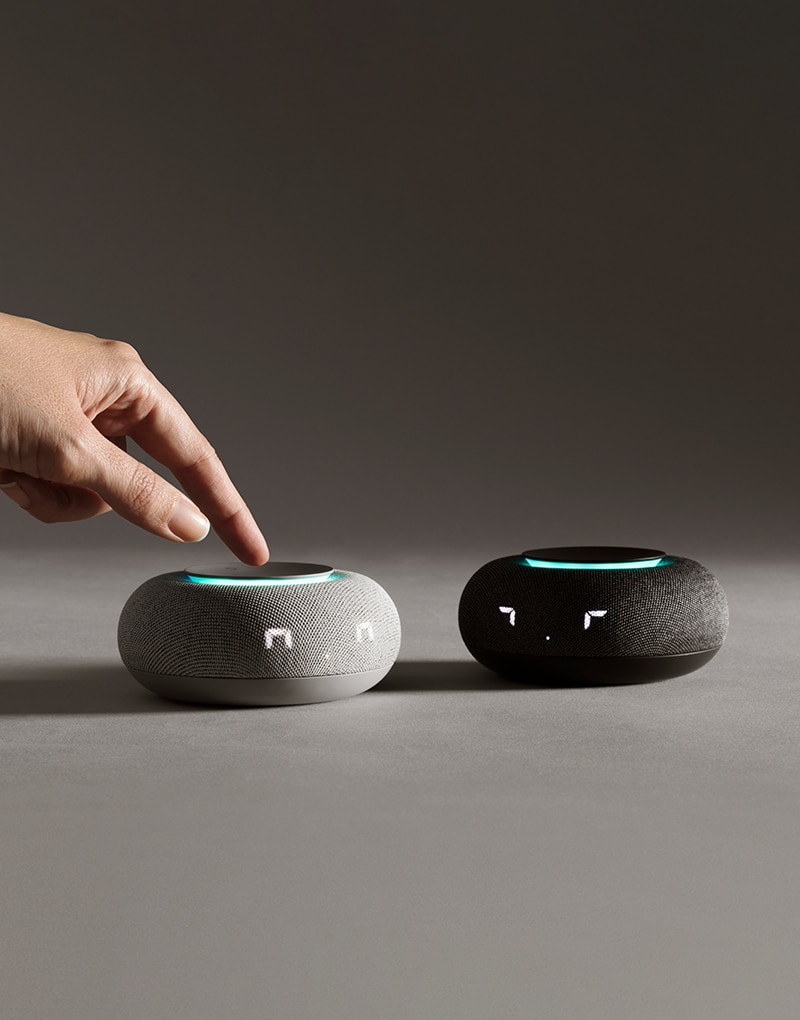 LAYER x Allermuir: Crop for Allermuir Wins Gold at NeoCon 2021
British furniture brand Allermuir launched its collection of outdoor chairs and stools CROP by LAYER at the NeoCon event in Chicago and won Gold in the Best of Neocon Awards. The collection takes its name from the enigmatic rolling fields of crops found in the British countryside, which are represented by the flowing parallel wires of the seating forms.
CROP was 12 months in development and is a response to the fast growth of outdoor dining and hospitality, which has been driven by social distancing needs in the midst of a pandemic. LAYER believes this growth will continue in a post-pandemic world, driven by a newfound appreciation of al fresco dining and socializing.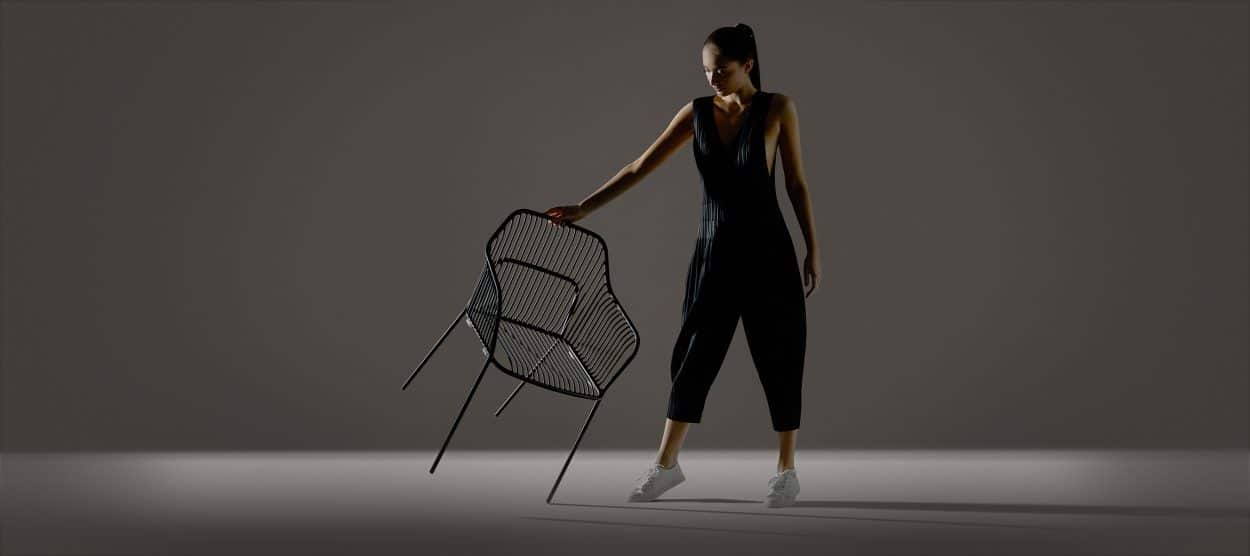 LAYER x Bang & Olufsen: Beosound Balance & Beosound
During the recent 3daysofdesign event in Copenhagen, the prestigious Danish brand Bang & Olufsen created a home concept in their flagship store. The immersive space allowed visitors to experience exceptional sound and learn more about how Bang & Olufsen is enabling a future where electronic products from different time periods can be connected to deliver a lifetime of music.
Central to this immersive installation were the award-winning BEOSOUND BALANCE and BEOSOUND EMERGE, speakers designed by LAYER. Beosound Balance is a wireless speaker with a dynamic acoustic performance designed to be positioned up against the wall on a shelf or side table in your home; while Beosound Emerge delivers ultra-wide, 180-degree sound from a surprisingly small footprint.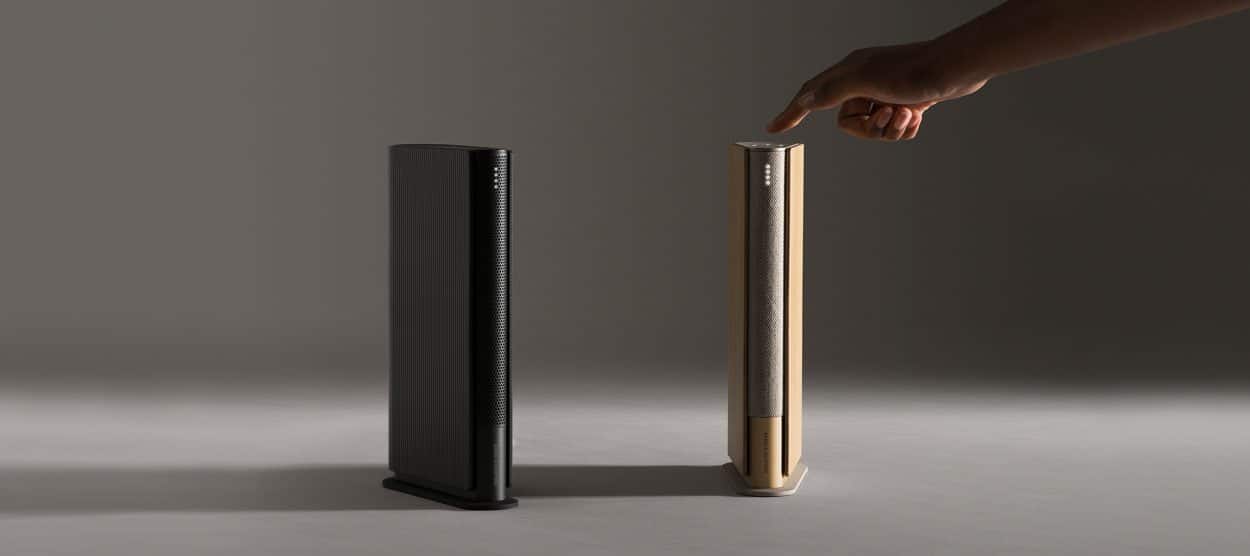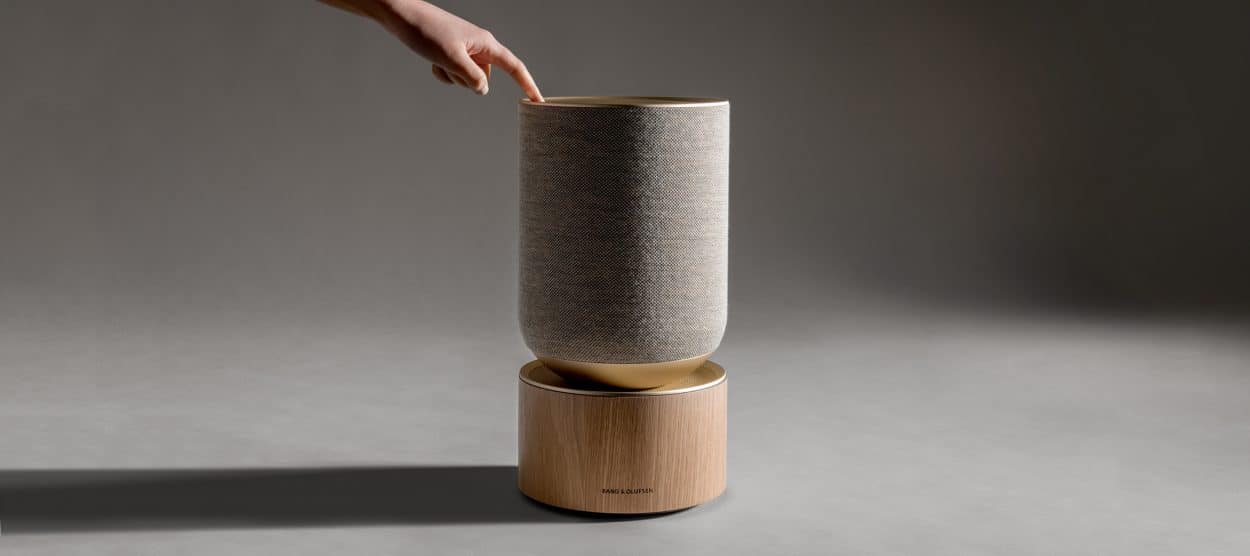 LAYER x Muuto: Best selling Muuto Strand Pendant Lamps
Although the STRAND lamps, designed by LAYER for Muuto, were launched in 2019, they have become some of Muuto's best-selling products. The brand recently exhibited them in its Copenhagen HQ as part of the 3daysofdesign event. The STRAND pendant lamps are designed with soft, playful forms that offer both diffused and direct lighting. The wireframe is sprayed with an innovative "cocoon-like" material that consists of tiny strands to create a complex and intriguing structure.