Medit first launches a capsule of fabrics for managing solar daylight made exclusively of regenerated yarn. Re_Life by Medit will be presented during the FuoriSalone in Italy this year.
A conscious lifestyle creates new qualities and concepts that make green innovations valuable. Medit presents a capsule fabric with the management of solar daylight to produce regenerated yarn. It is called "Re_Life Blind" and is made of 100% regenerated nylon called Econyl, which can be recycled indefinitely without producing plastic waste.
The entire composition of the green curtain is the result of a process called Econyl Regeneration System, which goes beyond recycling and regenerating nylon waste to produce regenerated yarn with the same properties as standard nylon. This cycle of repeating endless times without having to use new resources is now one of the most worrying environmental emergencies: plastic waste.
As proposed by the first range of products with 4 natural colors (white and gray), ReLife is available in 3 weaves that address the interior of homes: lint, diamantina and georgette, one for each technical sector. With a slightly soft shaft, sagging transparency and modulated package fabric in abundance, Re_Life is a green masterpiece.
"This first Re_Life launch is the starting point of a true revolution. We believe in the need and in the great potential of a green and circular future carried out by the production system, in the blind sector too. Our company has embraced this theme on several fronts since many years, but today with the excellence and uniqueness of this product made 100% of regenerated ECONYL® yarn, we are really proud to present a total green and really exclusive solution ," stated Raffaele Varano, CEO of Medit.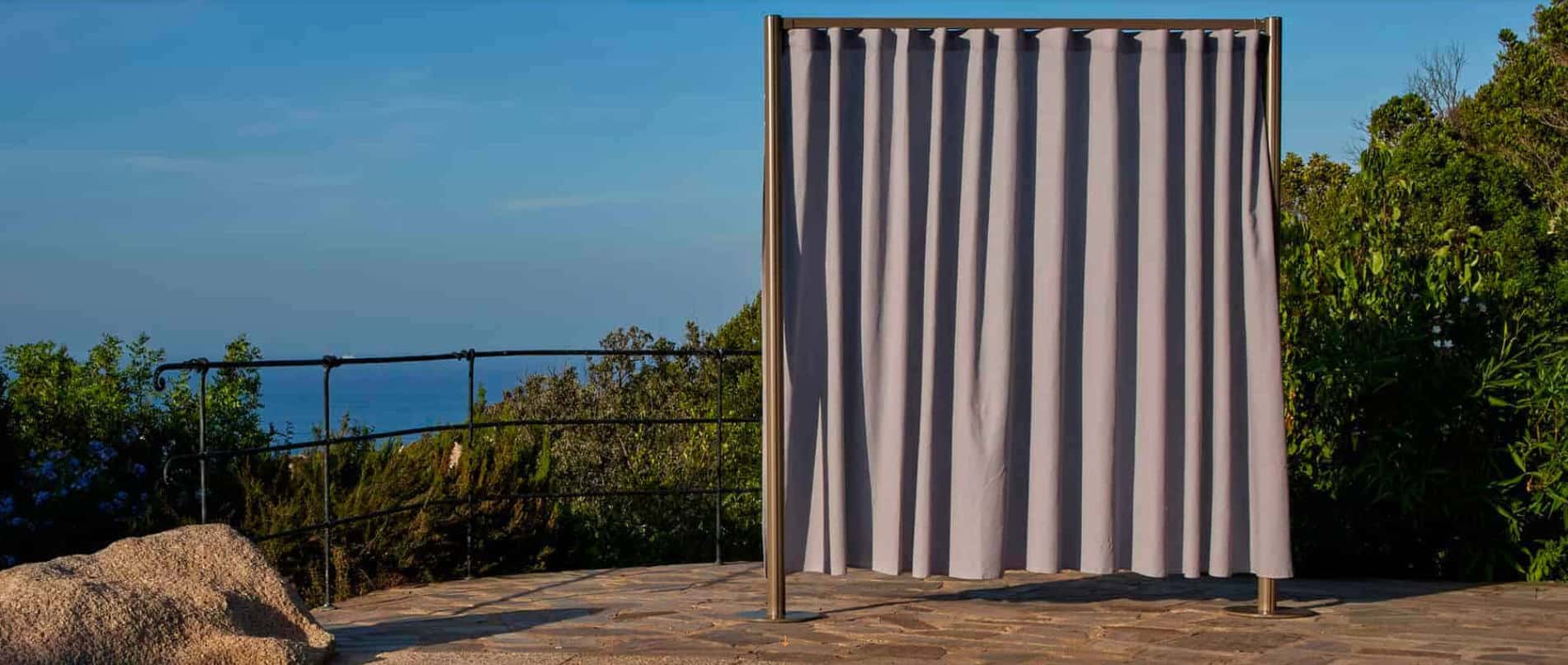 Medit is the first company to present a capsule fabric with daylight management for the production of regenerated yarn. The composition of the Medit Blind Canvas is the result of the Econyl Regeneration System, a process that goes beyond conventional recycling and regenerates nylon waste to produce a yarn with the same properties as standard nylon.
"It is a great satisfaction to see the ECONYL® yarn used in such innovative ways, as with Medit, for this modern sustainable blind. The elegant aesthetics and excellent performances make this product a very high quality design product that, however, incorporates a more environmentally friendly vision thanks to the use of a thread that comes completely from waste and unites innovation and production with respect for the environment. ECONYL® is the product that closes the virtual loop between sustainability and creativity," stated Giulio Bonazzi, President and CEO of Aquafil.