The contemporary approach of Viterbo Interior Design distinguishes the impressive architecture of the new luxury residential building Castilho 203.
Castilho 203 is currently the most prominent high-end real estate project to be found in Lisbon, Portugal. Completed in November of 2020, its 13 floors contain a total of 19 apartments, including a penthouse with a private swimming pool. The location couldn't be better; in front of the park Eduardo VII and close to the majority of Lisbon's notable cultural and touristic highlights.
Both the building and its interior have already won several awards – including the "Structural Rehabilitation" category of Portugal's National Urban Rehabilitation Award. The Portuguese company Viterbo Interior Design was appointed to design the interiors. With considerable experience in the hospitality sector, it has amongst its most recent projects the redesign of Hotel Albatroz in Cascais. In the Castilho 203 project, Viterbo Interior Design was commissioned with public areas such as the entrance lobby, indoor swimming pool, outdoor pool area, spa, gym and cinema.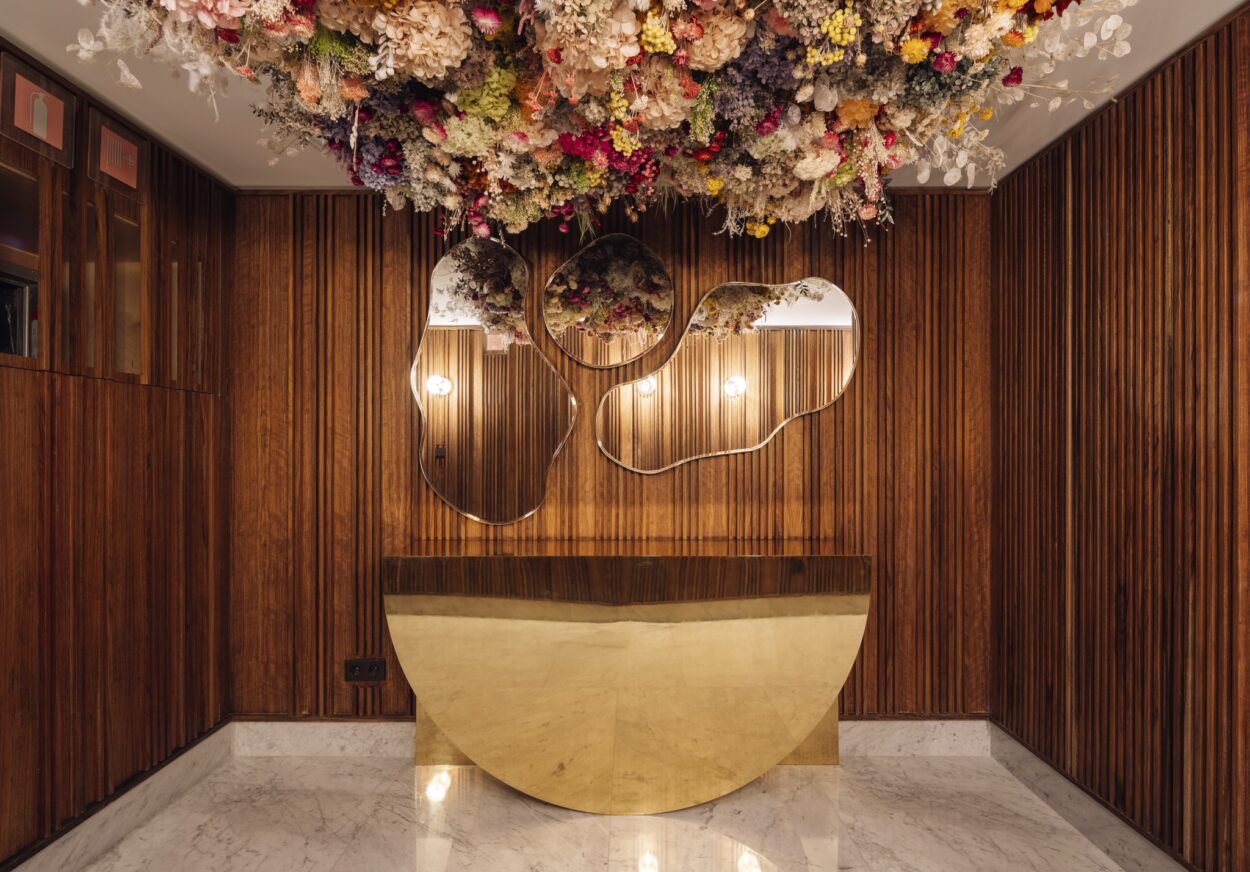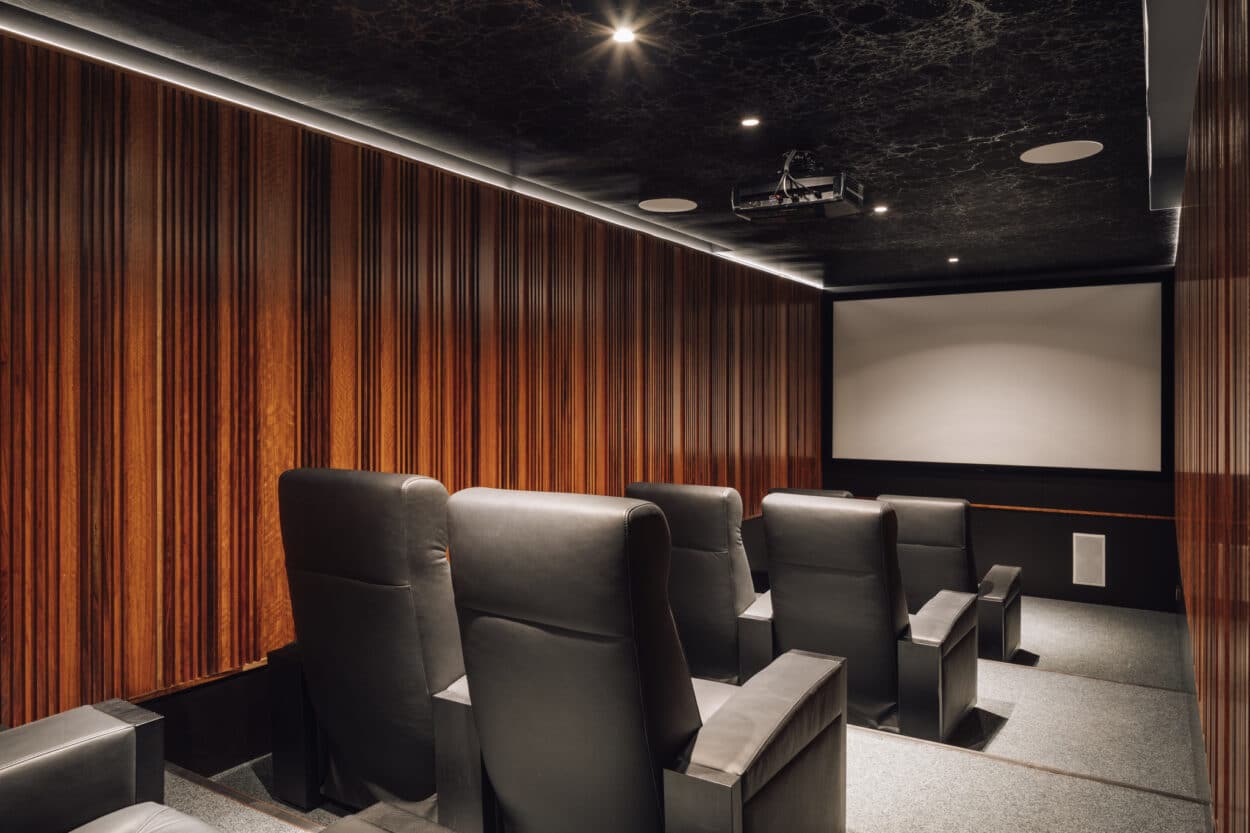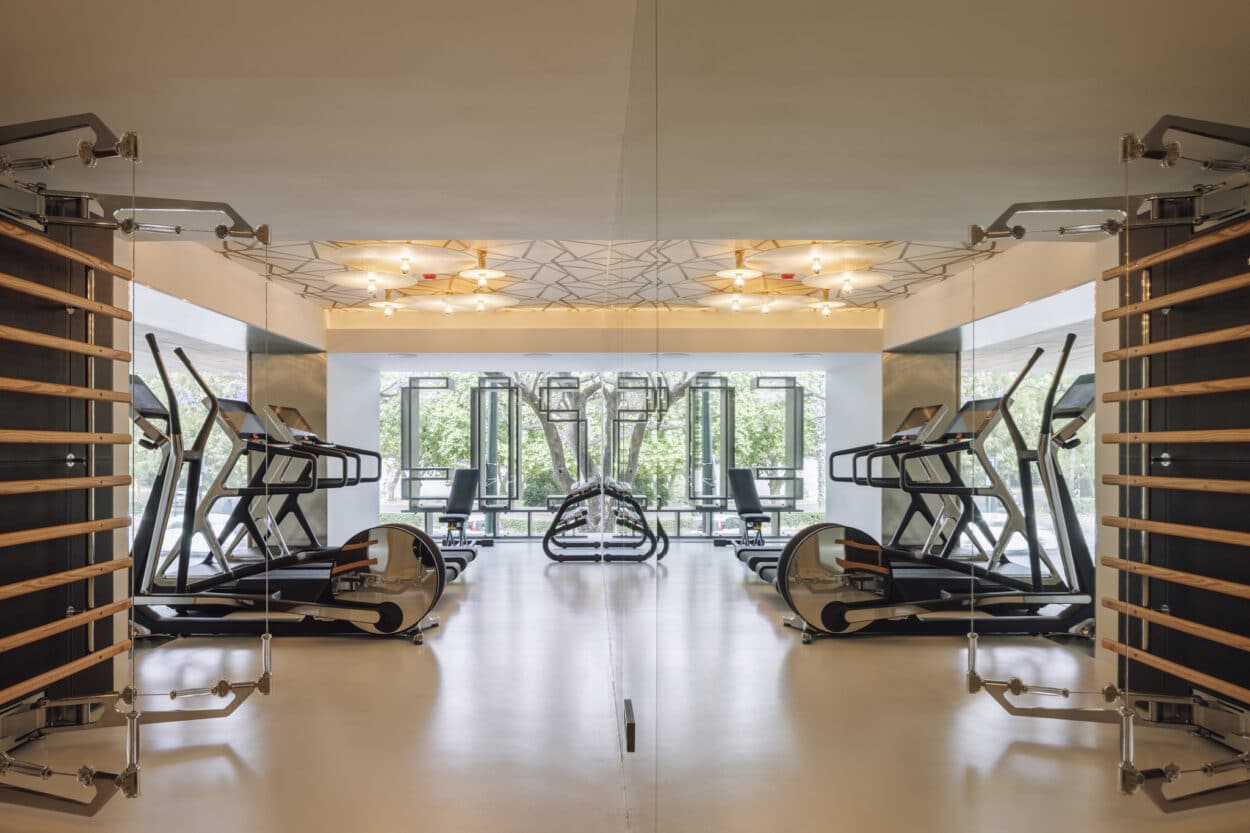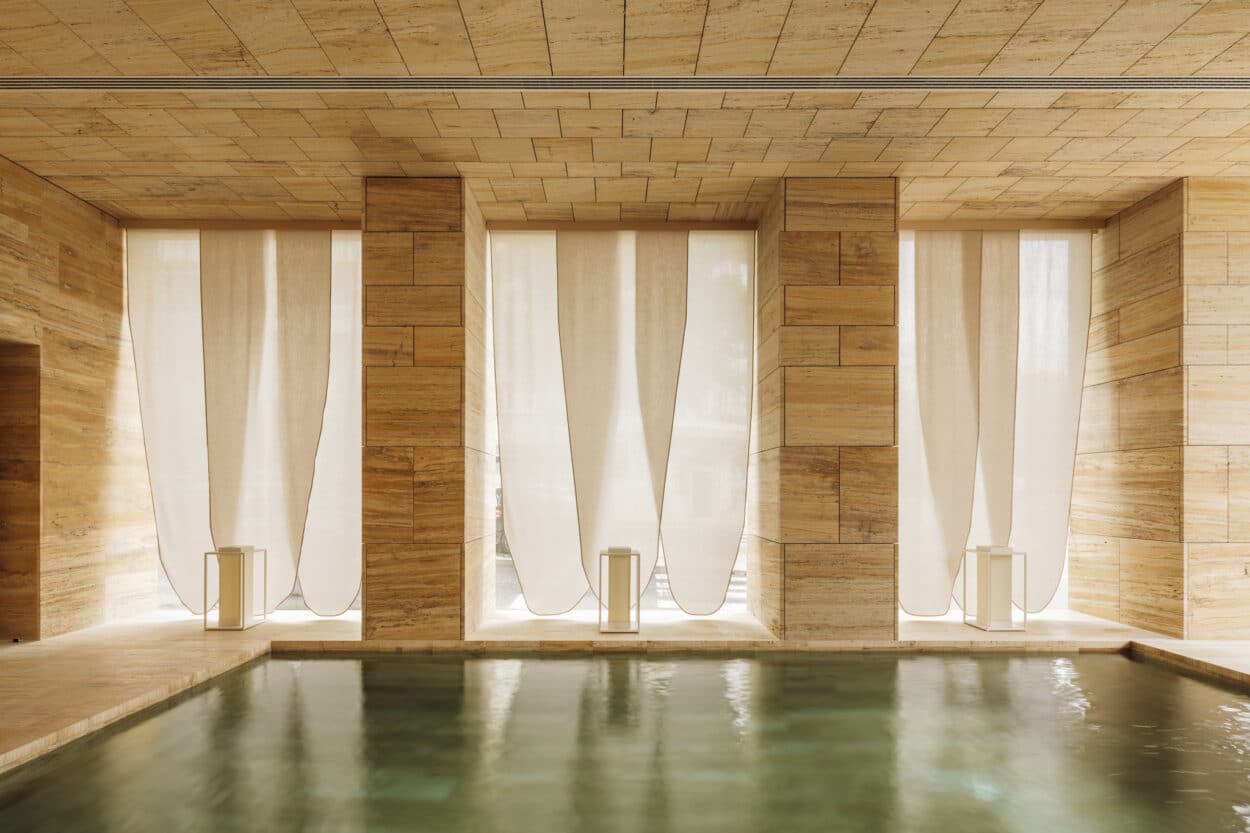 According to Viterbo Interior Design, the twists and turns of Lisbon's many narrow alleys were a source of inspiration in the creation of these interiors. The tactile surfaces, fluid lines, organic shapes and a selective use of strong colors (like coral and raspberry, for example) lend these spaces a futuristic atmosphere. Even the extensive use of wood in areas such as the lobby and the cinema has a clearly modern touch.
All combined, the interiors form an interesting complement to the robust and impactful architecture of the building – which was designed by ARX Architects in Portugal.
"We had long meetings to ensure that both the exterior and the interior of this project blended seamlessly. I truly respect the power of architecture and like to 'flow in' in a way that contributes to the soul of architectural creations and the emotional impact in the experience of those who are inside them," Gracinha Viterbo, head of Viterbo Interior Design, explained to ArchiExpo e-magazine.
With regards to furnishing; linens and velvets enrich the earthy-colored material selection. The various fittings – including the lighting – were manufactured by firms such as cc-tapis, Christophe Delcourt, Larose Guyon, Tom Dixon, Baxter, Ron Arad, Calico, Paula Lenti and Kettal. However, the bespoke sofas, consoles and reception desks were made by Viterbo Interior Design. Working alongside the company are several local master artisans who specialize in materials such as wood, copper, marble and brass. As a matter of fact, Portuguese craftsmanship is a specialty of the house.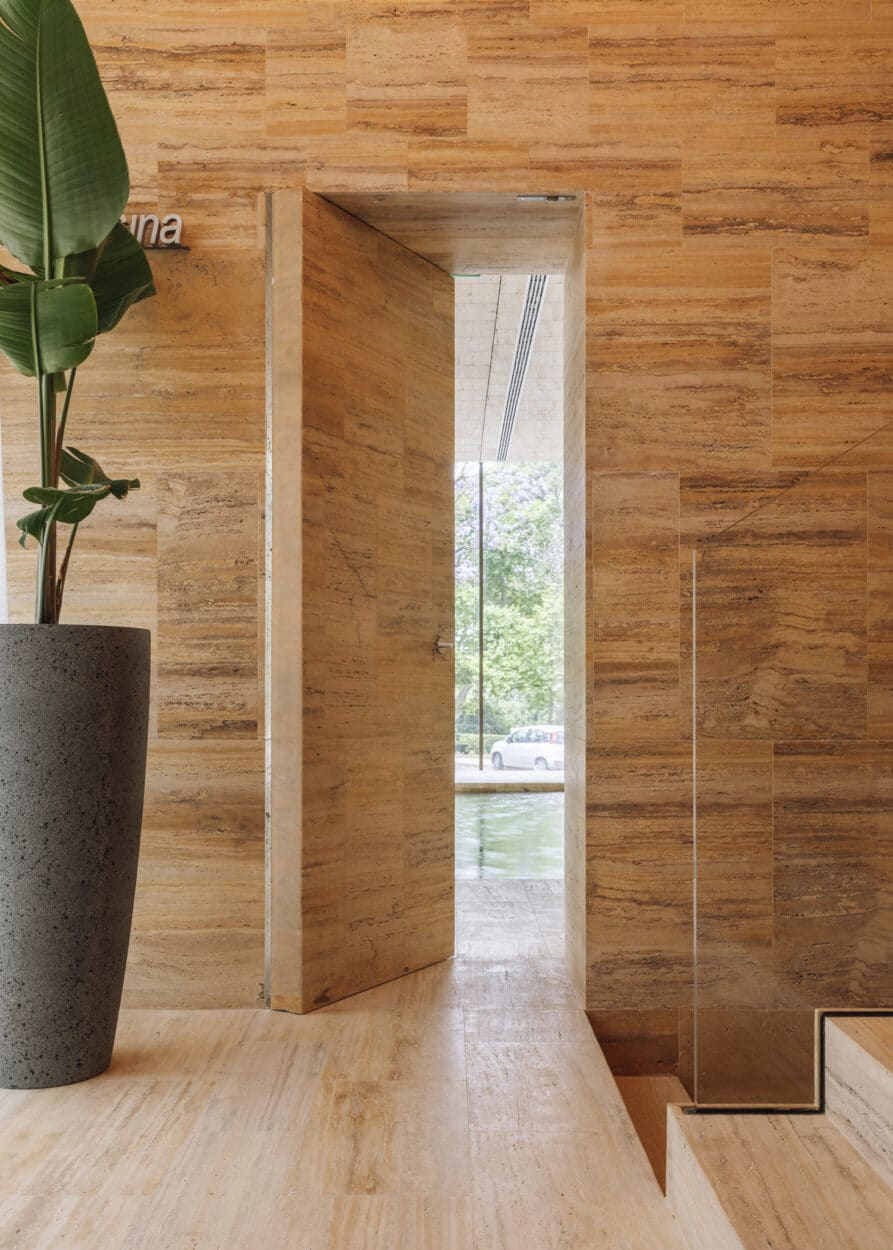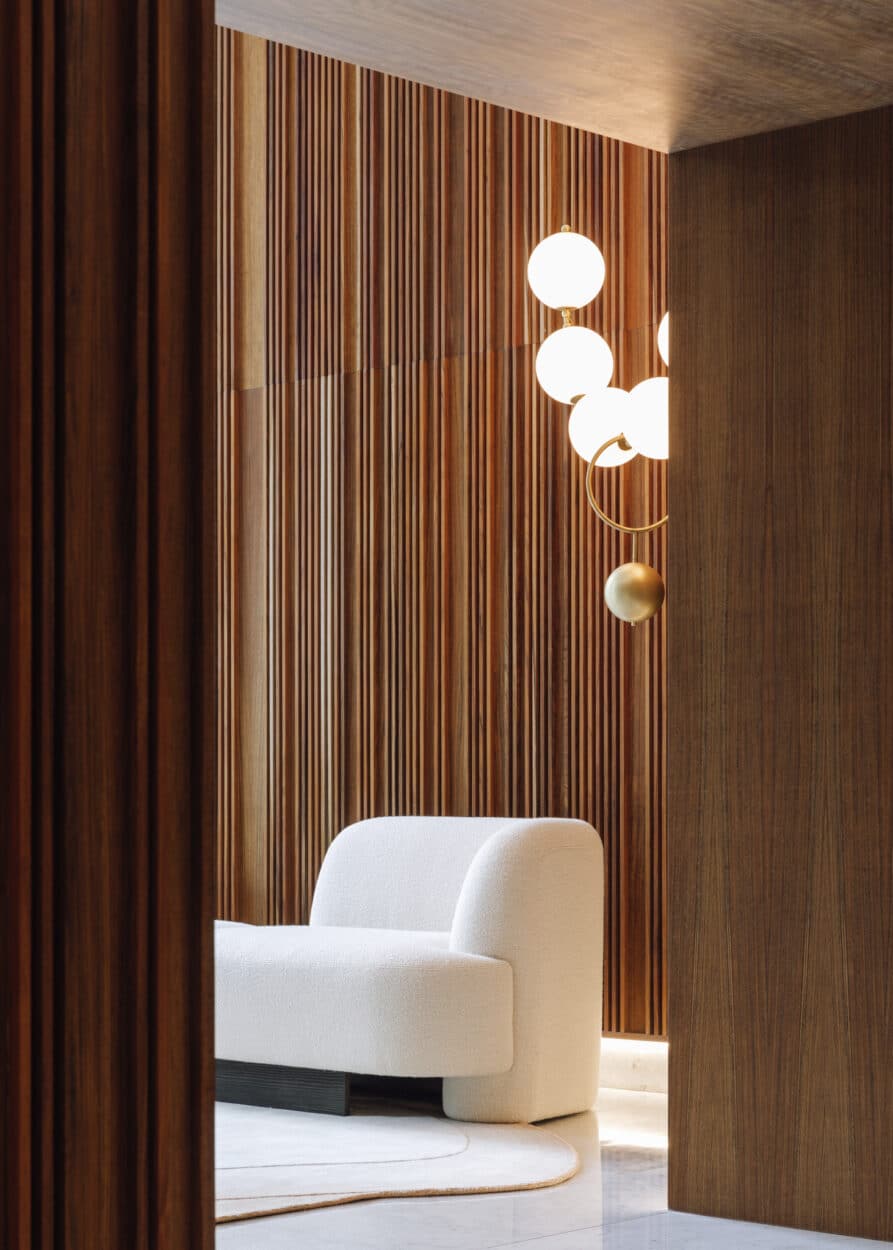 "Ever since our company was founded by my mother Graça Viterbo over 50 years ago, we have had a close relationship with many artisans in different fields throughout Portugal. Sadly, with the 2008 world economic crisis, we witnessed many of these professionals closing their businesses; including very rare artisans specialized in crafts in danger of extinction," Gracinha said.
"As we were expanding at that time, with new projects in Africa and Asia, we decided to create a platform of artisans within our working structure, resulting in an arrangement which provides our clients with the best of what is handmade and more creativity. It became a clear part of the Viterbo Interior Design's mission to nurture these crafts and help them survive, contributing to the endurance of traditions to be passed on from generation to generation. And this choice regards both culture and sustainability," Gracinha continued.
Finally, bespoke art installations are also incorporated into Castilho 203's public areas. In her curatorship of this project, Gracinha Viterbo used a combination of contemporary artists, as well as established and newer brands. The particularly impressive suspended installation at the spa's front desk is the creation of floral designer Violetta Goldaracena.