Top brands presented a score of incredible new furniture products at the Hotel Interiors Experience (HIX) held in London. Our favorite pieces came from Burgess Furniture, Carl Hansen & Søn, Table Place Chairs and Sanipex.
November 18-19, 2021—The HIX event in London brought together a number of hotel industry professionals who perused the aisles of sought-after brands. In the furniture sector, brands delivered a number of appealing solutions for current and upcoming projects.
Burgess Furniture presented new wardrobes along with a desk and chair; Carl Hansen & Søn stole our hearts with two versions of the iconic lounge chair Plico with its leather belt straps as armrests; while Table Place Chairs revealed beautiful table tops made with recycled plastic bits tossed seamlessly into resin to look exquisite, along with other furniture pieces. Sanipex has only begun its adventure in the furniture sector, coming from a long history of designing and manufacturing bathroom products. 
Overall, we found the exhibition offered visitors much to consider. Here, we highlight two of our favorite brands and their noteworthy products.
Carl Hansen & Søn: The Amazing Plico Chair
The Danish design studio Fabricius & Kastholm designed the Plico chair many years ago. The foldable lounge chair comes in two versions. The founders, Preben Fabricius (1931-1984) and Jørgen Kastholm (1931-2007), had mastered craftsmanship when working with leather, glass or steel. The Plico chair exemplifies the studio's award-winning designs, having been presented in 1964 for the first time when it won the Copenhagen Cabinet Makers' Guild Furniture Prize for its outstanding craftsmanship and expression. Carl Hansen & Søn reworked the Plico concept into what we see today.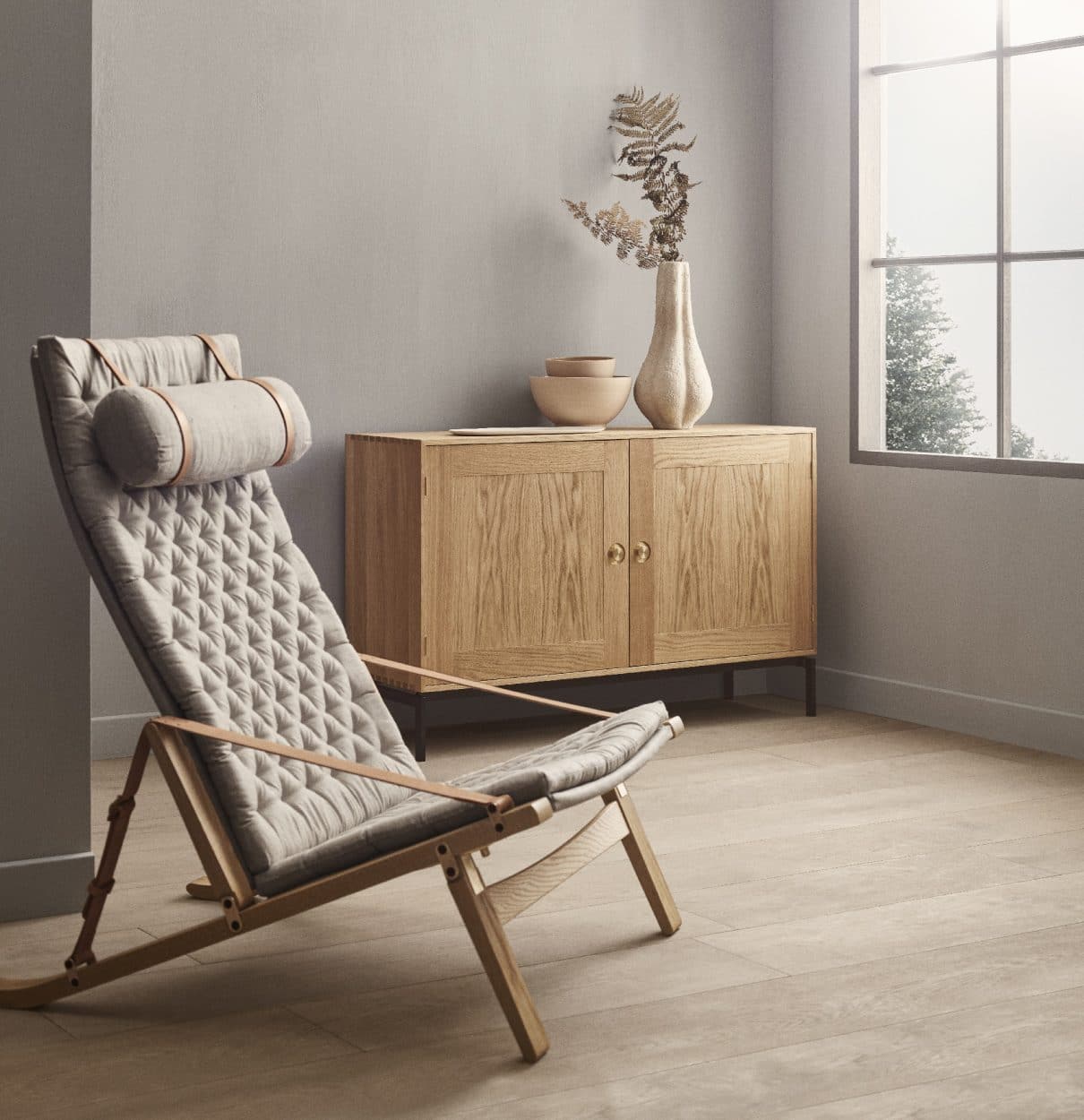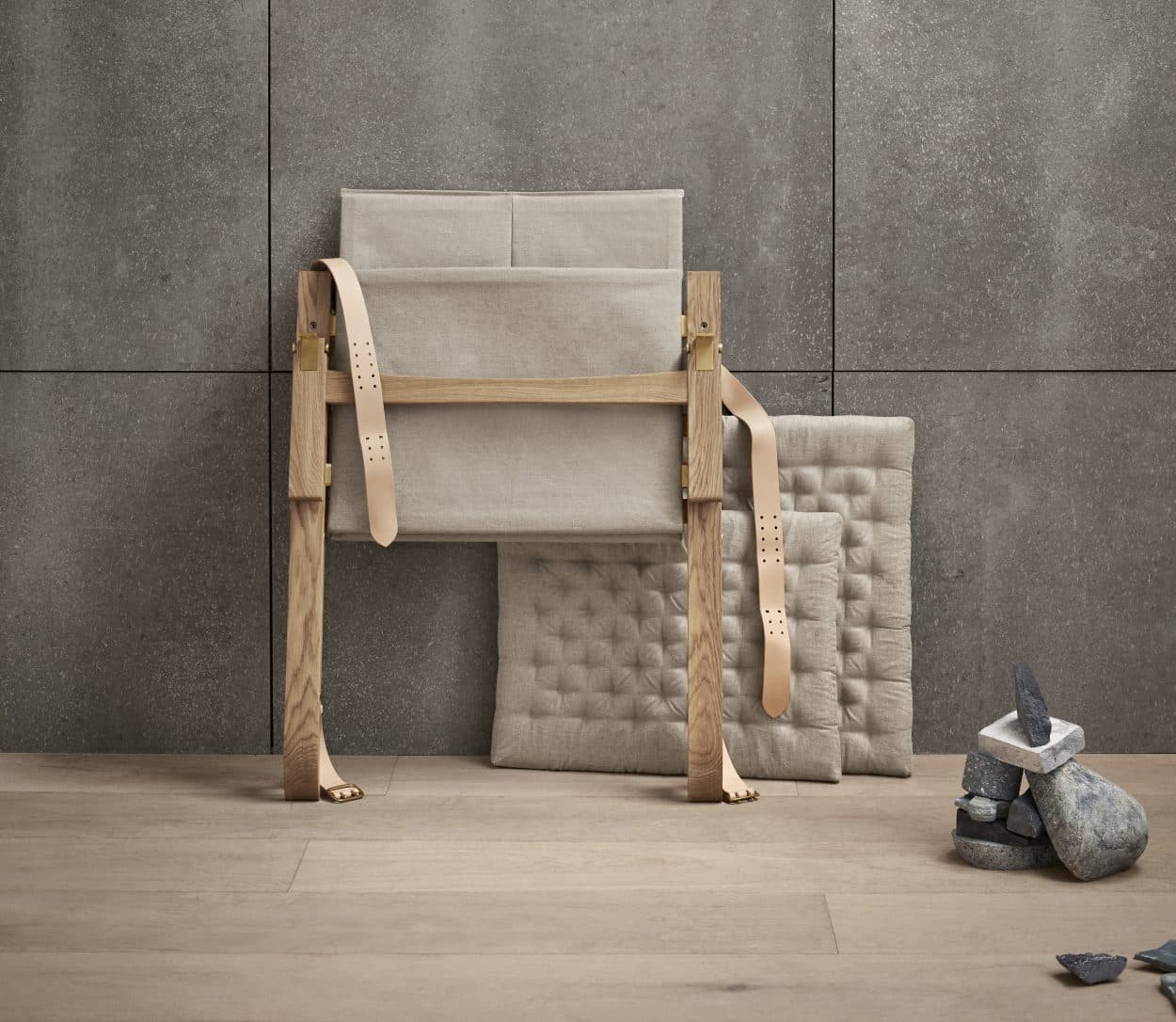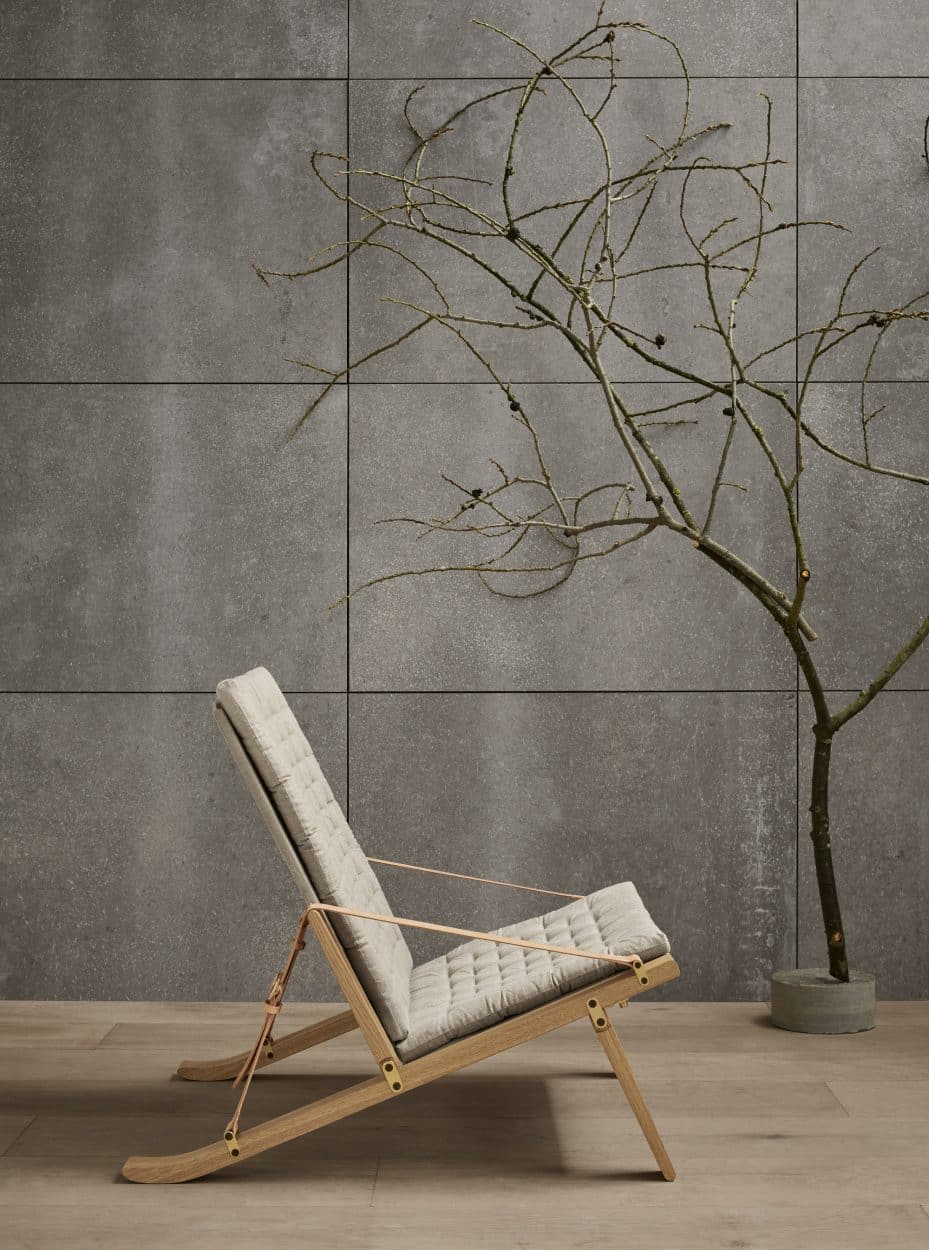 The original idea behind the chair was to take up as little space as possible. Plico means 'to fold' in Latin. Foldable chairs are often found to be rather uncomfortable; to combat this, the Plico chair has soft upholstery and features an adjustable backrest that can be completely folded. The Plico Chair is the second Fabricius & Kastholm design launched by Carl Hansen & Son following the introduction of the flexible and timeless FK Bookcase.
"Fabricius & Kastholm were masters at combining the highest quality materials with sublime craftsmanship, which perfectly matches Carl Hansen & Son's DNA. The Plico Chair and FK Bookcase were created for the very same exhibition in 1963 and complement each other beautifully with their natural materials and honest design. We are therefore delighted and proud to have added another masterpiece from Fabricius & Kastholm to our collection of design classics," stated Knud Erik Hansen, CEO of Carl Hansen & Son, in a press release before the product launch.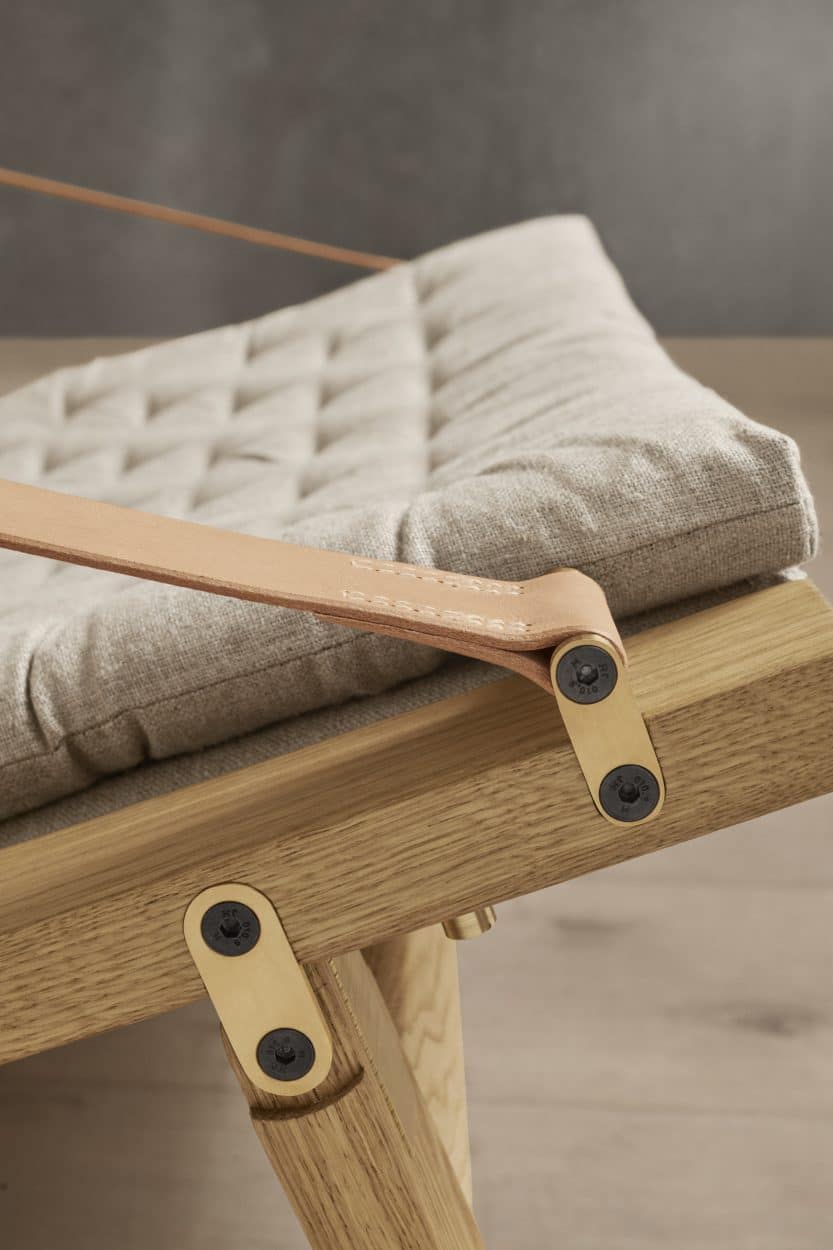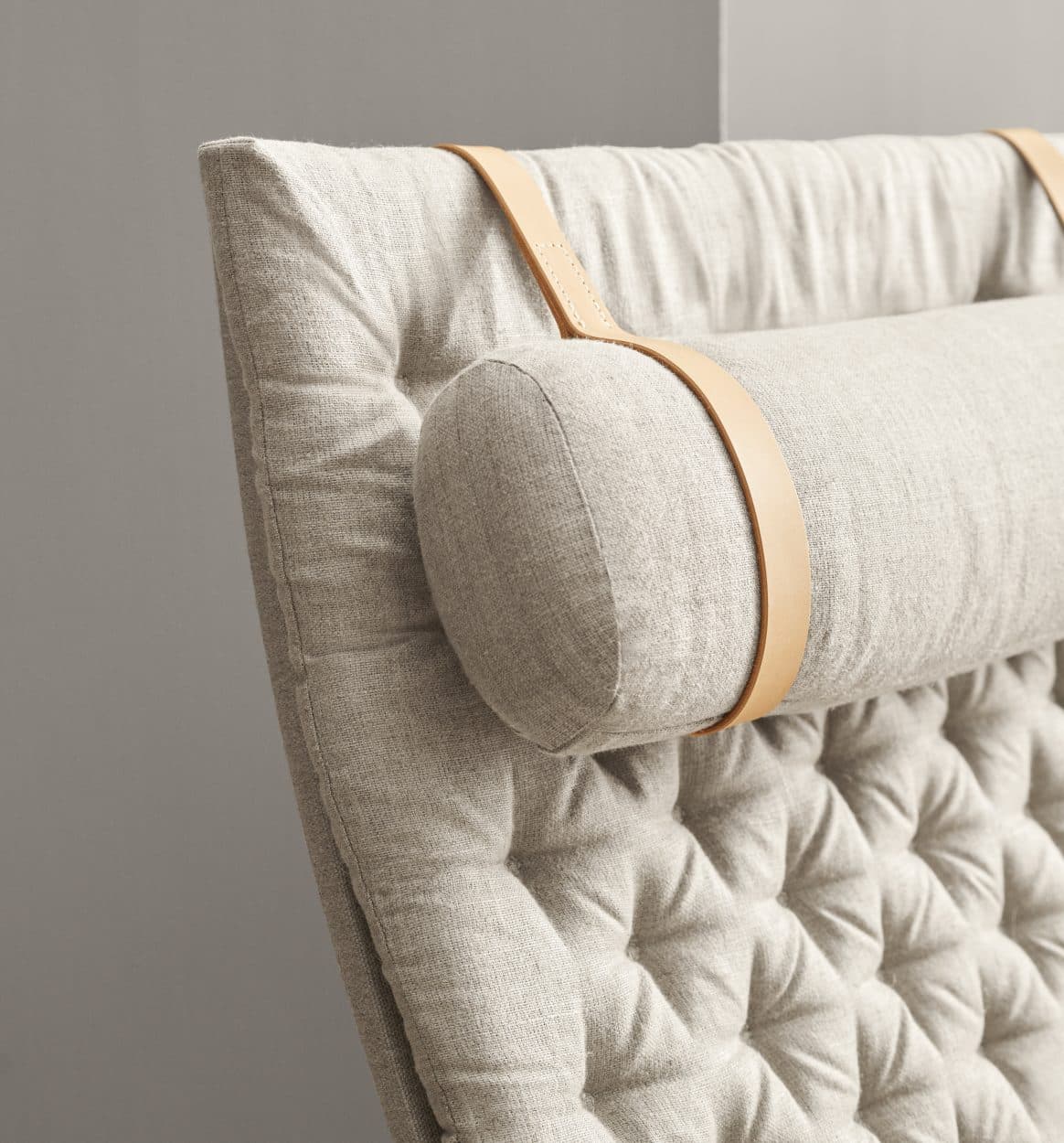 "The chair was a turning point in my father's work and proved to be a precursor to an international career in furniture design. I know the chair from my childhood – I played under, over, and on it, and I've always liked it. I'm therefore delighted that the chair is now being given a new lease of life," stated Thomas Kastholm, the son of Jørgen Kastholm, in a press release before the product launch.
The Plico chair has been in stores since August 2021.
TablePlaceChairs: Eco Table Tops and Delightful Furniture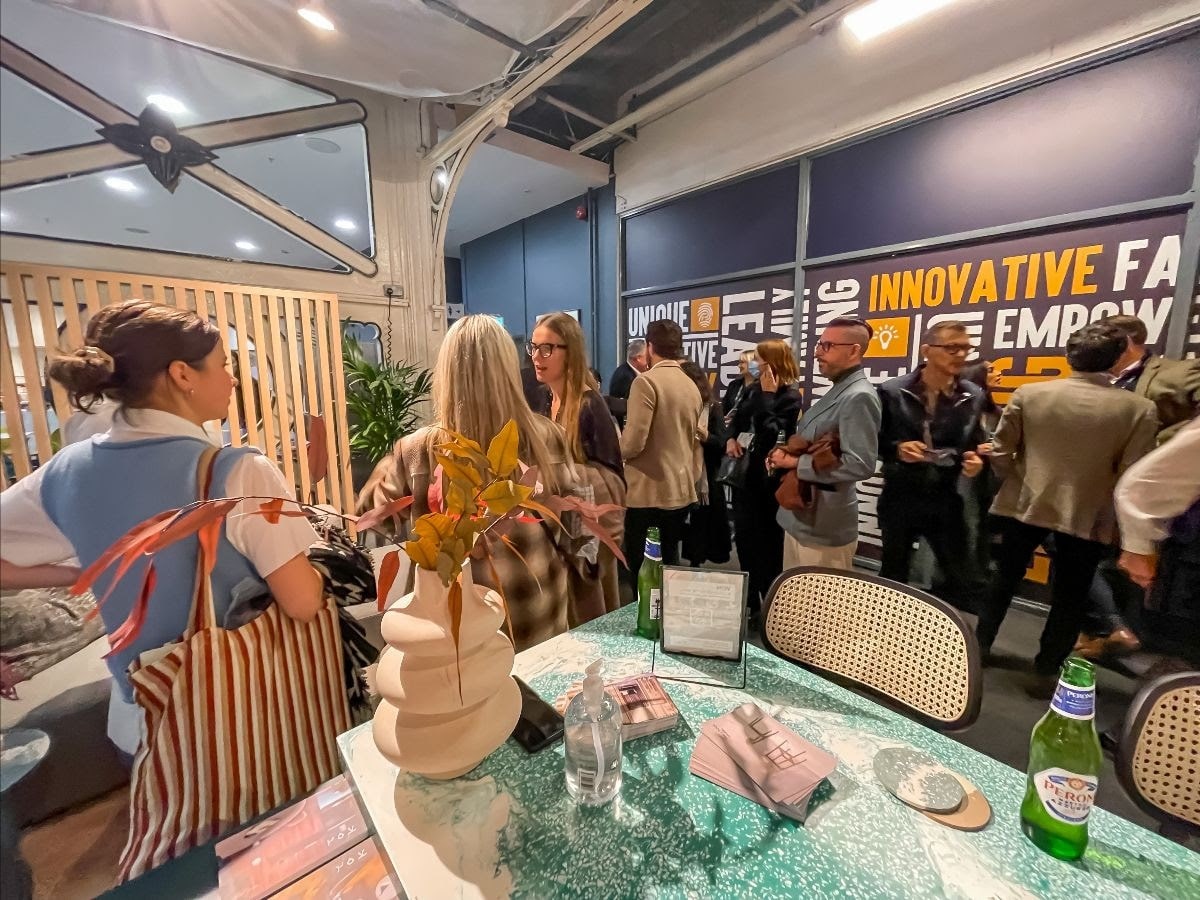 Table Place Chairs is a brand that's committed to thorough research and development. Rooted in decades of global partnerships through its sister company UHS International, the brand Table Place Chairs emerged as a leading commercial and hospitality furniture manufacturer. 
The label offers interesting solutions such as the Circle of Life, a structural free-standing framework with hanging recycled plastic curtains made by Stansons, an Icon of Design Winner 2021 from the Workspace Design Show.
Yet, what caught our attention was the tabletops and countertops made from plastic toys or bottle caps and CDs. In fact, Volume Creative designed the TablePlaceChairs' stand, using their beautiful recycled material, Spared, for the surfaces.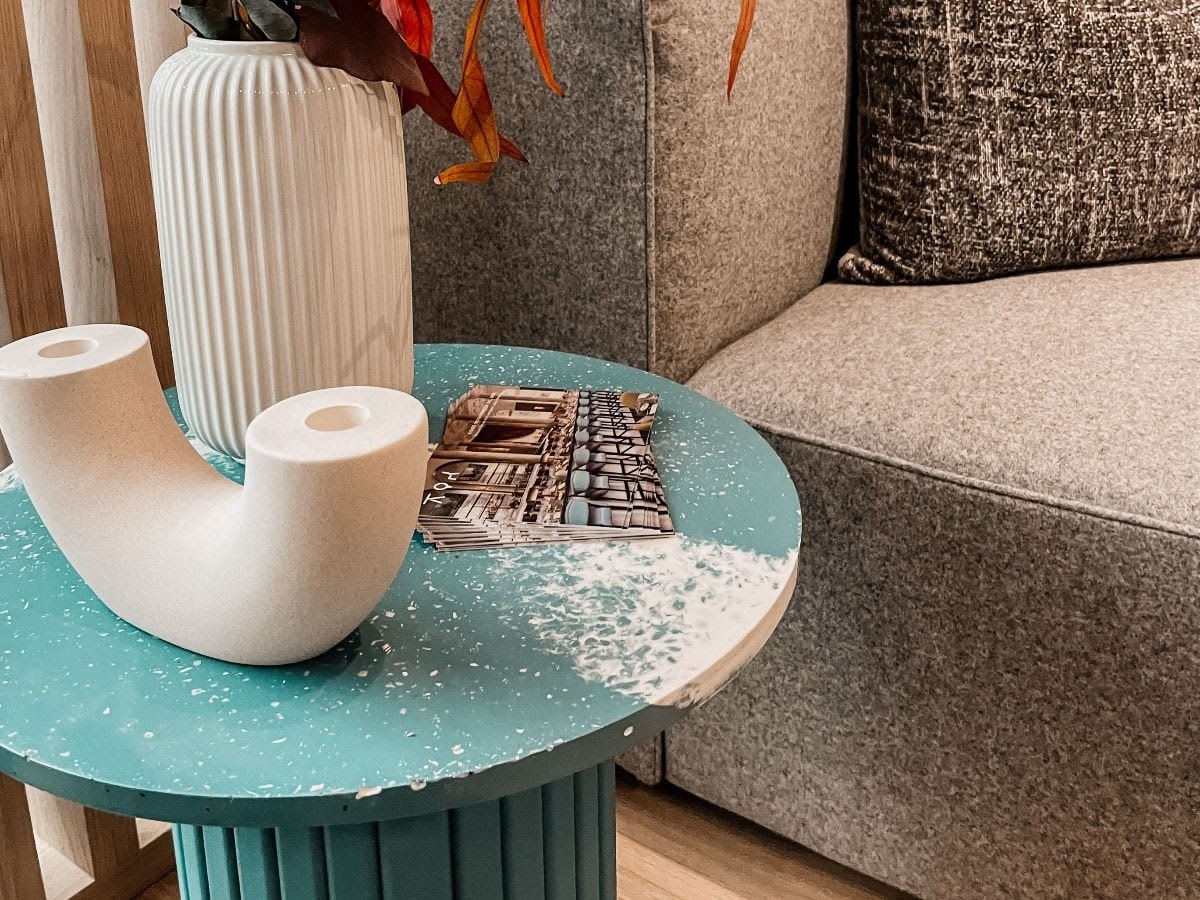 Spared is a start-up by Volume Creative, born from a desire to support brands in reusing their own waste in their own environments. Pointing to the 2.12 billion tons of waste that end up in landfills every year, the founders use their design expertise to provide innovative solutions for waste. It's "spared" from the landfill and repurposed into something beautiful, as they say. 
Their research and development have been ongoing for the past five years. While the company can customize materials on-demand, there are two core materials featured on their website: Molelk (recycled shell from the fishing industry) and Plarix (recycled plastic waste).
Not only were their tables found at other stands, but Conran and Partners and Areen Design featured Circle of Life at their stands. The company followed its presence at HIX with the Cruise Ship Interiors Expo.