Here are some of the latest architectural feats in the hotel industry that can motivate and inspire upcoming projects.
As this month brings a focus on the hotel industry with events like HIX in London and Equiphotel in Paris, we've put together a piece with some of our preferred hotel projects from this year. Distancing ourselves from an era of strict pause in 2020, the industry strikes a comeback while dedicating its attention to sustainability and well-being, among others. The sector is undergoing a revival as leaders manage their exit from the crisis, both in terms of health and economics, by tackling expectations from professionals, employees and clients. Here are some projects that should motivate and inspire upcoming projects.
In Paris, an incredible hotel opened at the top of one of the twin towers by architect Jean Nouvel on October 20, 2022. Renowned designer Philippe Starck completed the 4-star TOO Hôtel MGallery with views of Paris, the Seine river, the Eiffel Tower and other important monuments in the Capital. The hotel is complete with a panoramic restaurant, a sky bar with a vast terrace and a spa that opens to the sky and has an outdoor jacuzzi. In terms of sustainability, the establishment has received a number of labels and certifications including Core and Shell LEED Platinum, EFFINERGIE+, Well platinum and others.
ALSO in Paris, the new Dandy Hotel and Kitchen, located near the Halles and designed by Paris-based designer Michael Malapert. Roche Bobois Contract supported the architect-decorator and the Elegancia group in the design of bespoke furniture for the rooms of Dandy, the group's new 4-star hotel.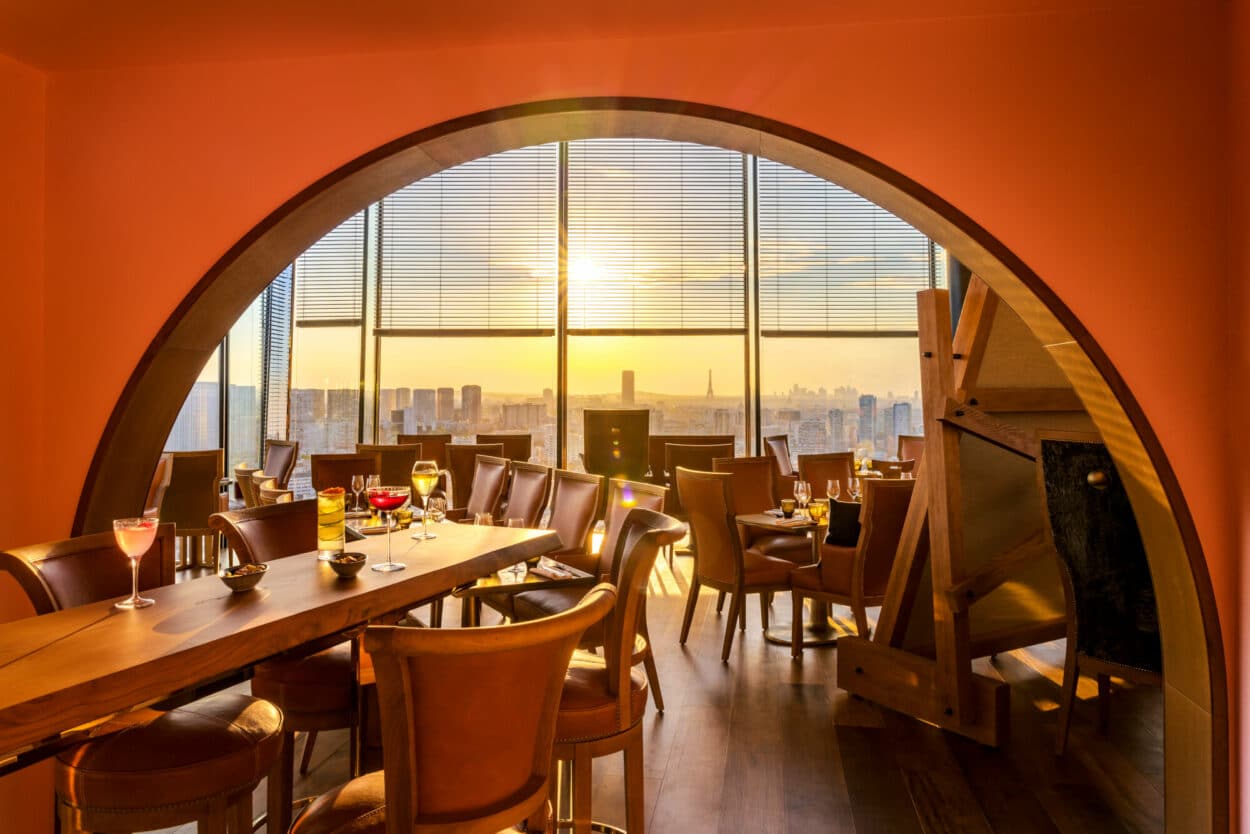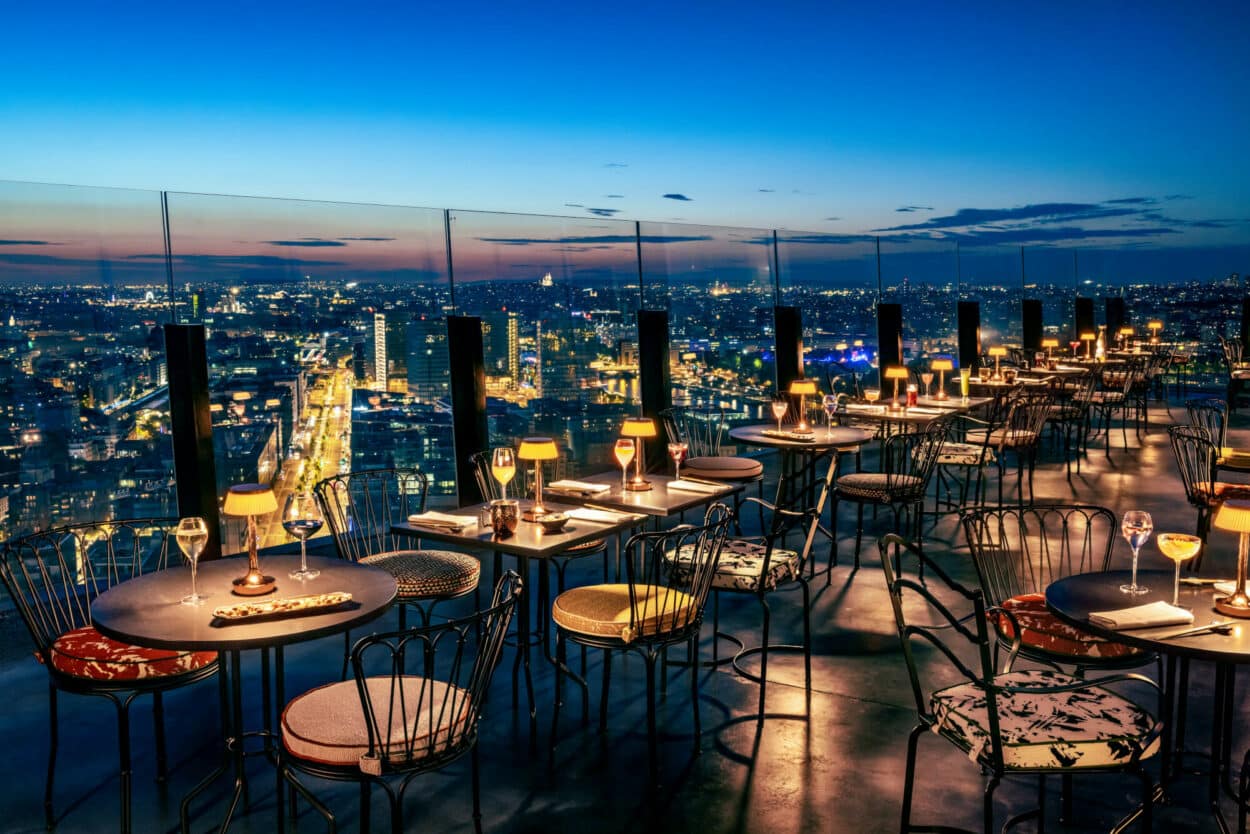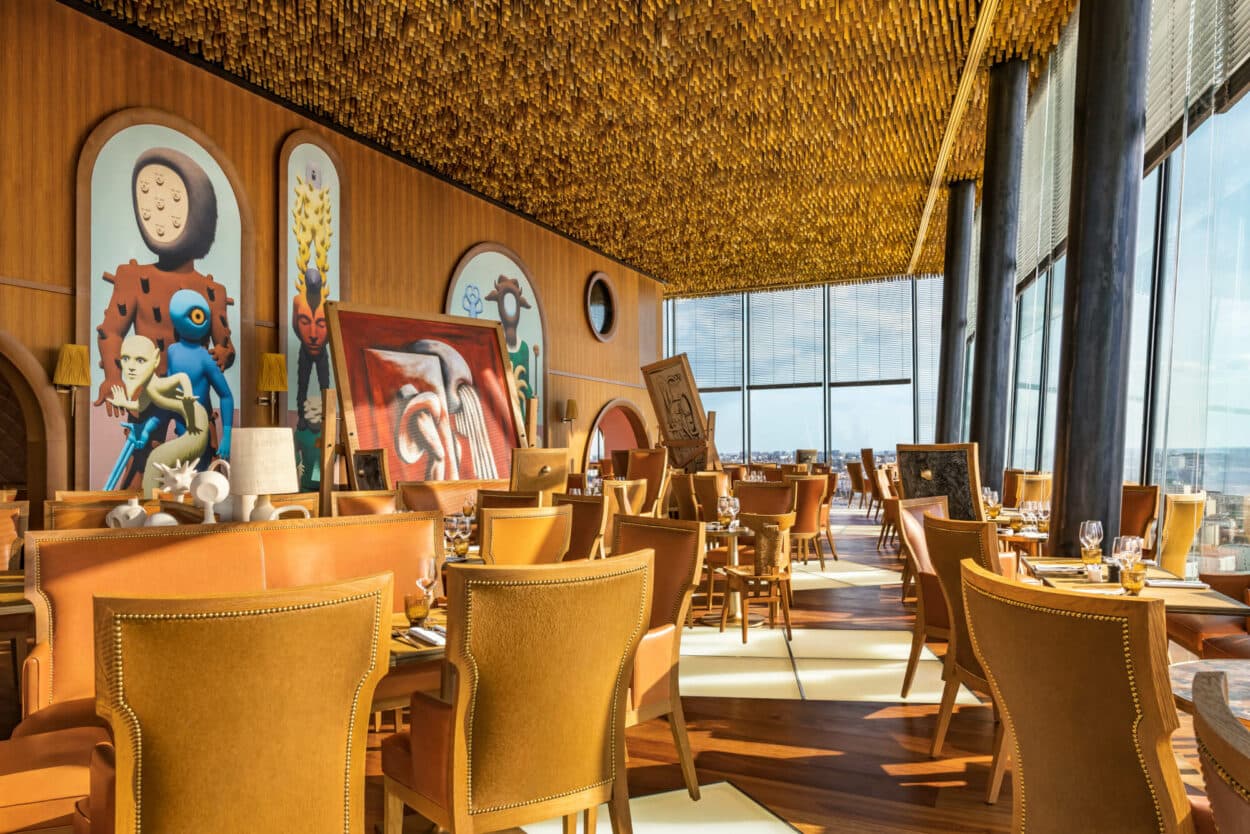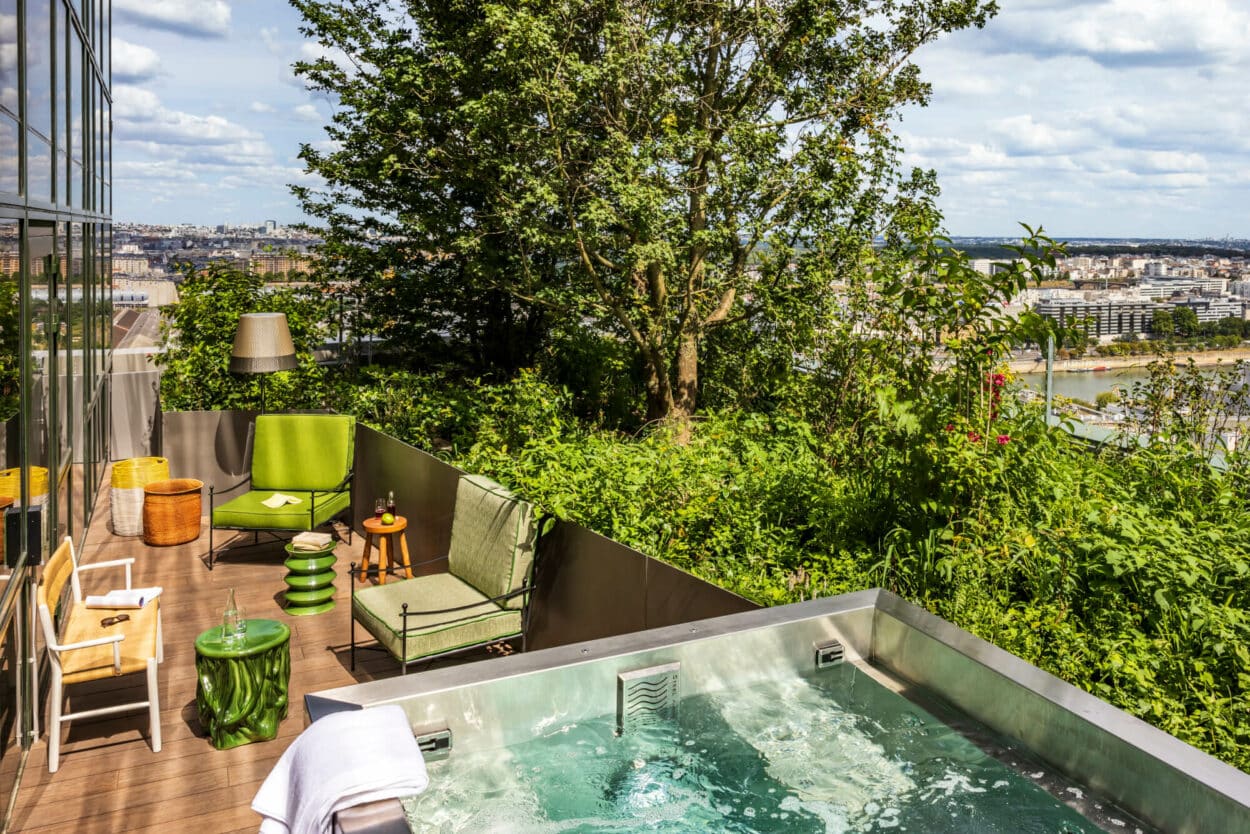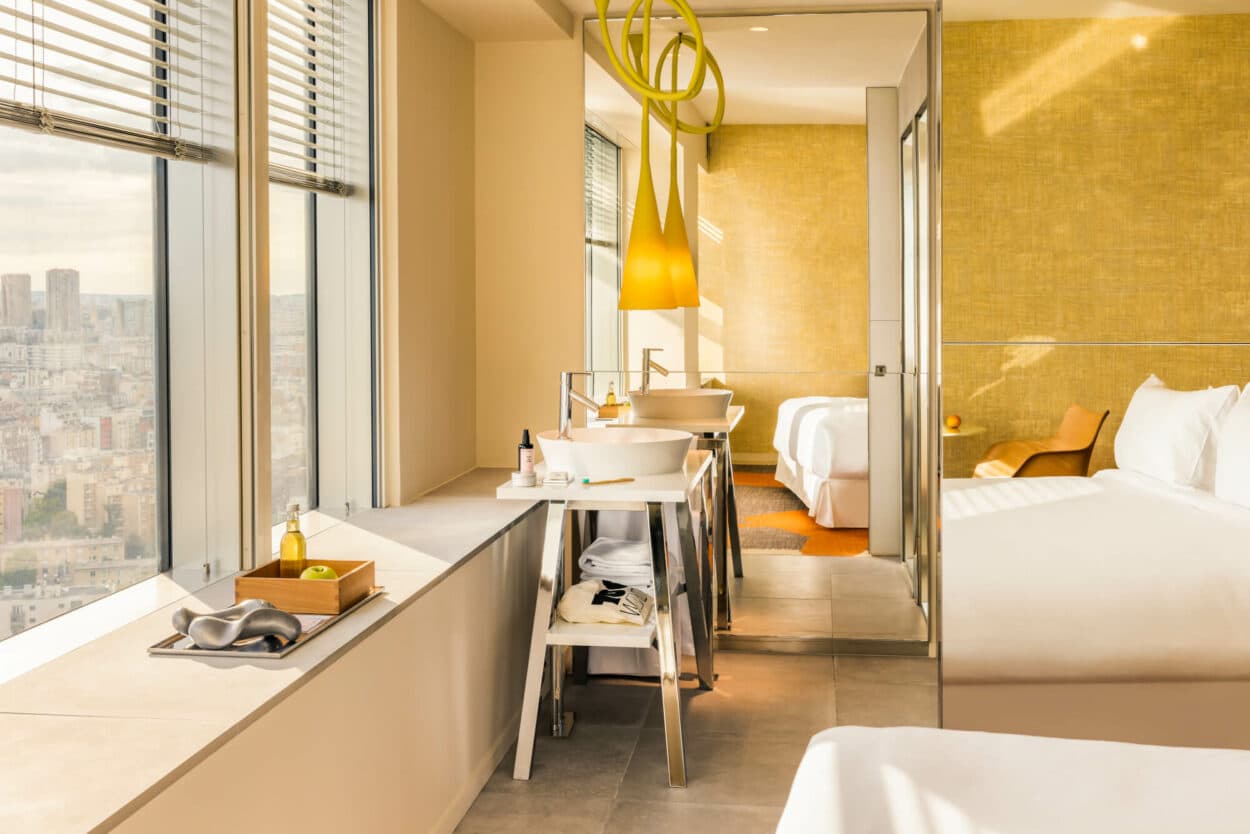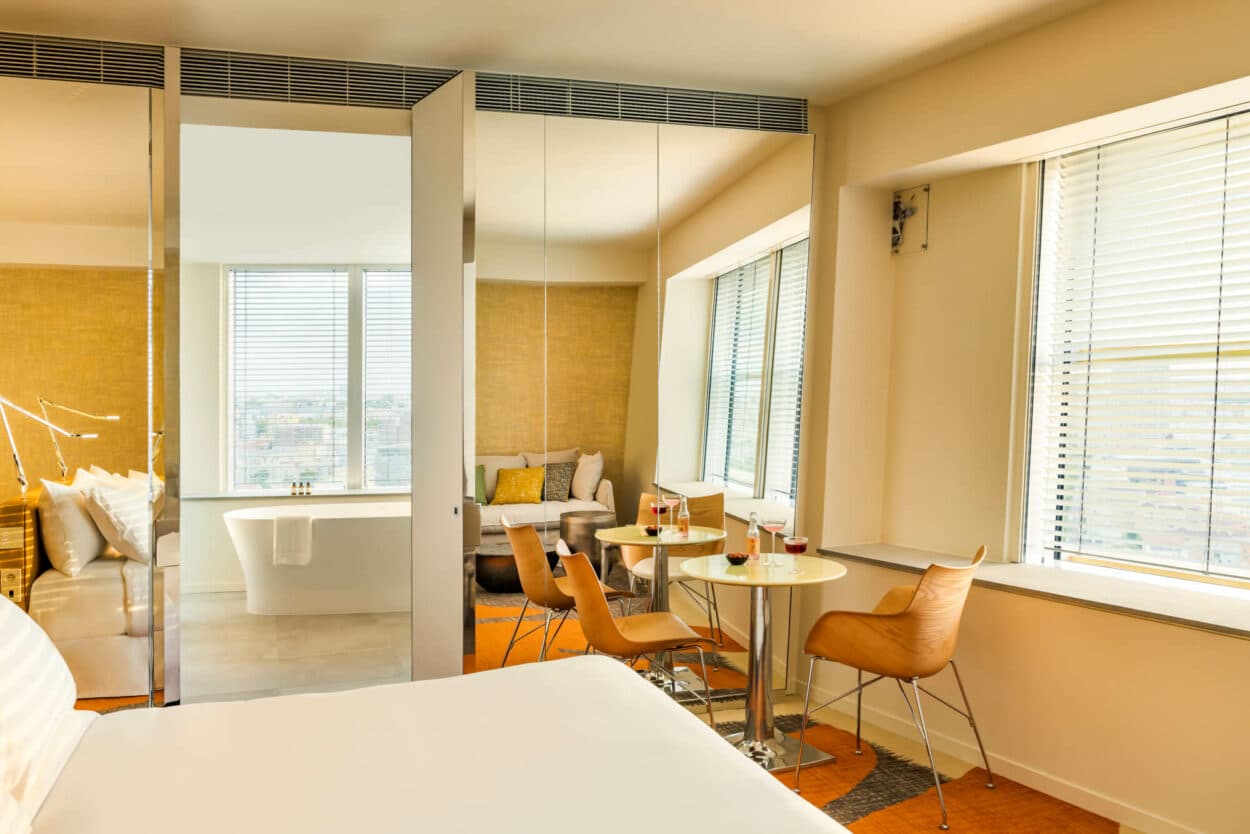 Since 2010, TemptingPlaces has been the first hotel brand exclusively dedicated to exceptional boutique hotels around the world with more than 55 unique and independent hotels in 15 dream destinations, carefully selected for their authentic character. Today, TemptingPlaces continues to amaze hedonistic travelers, revealing special addresses and thus offering them an unforgettable experience. Its most recent openings include the Domaine de Rochebois, Périgord, EcoHotel El Agua, Tenerife, and Waya au Domaine Saint Domingue, Narbonne. Between ocean and volcano, the new holistic concept EcoHotel El Agua, designed by Anthony Picq and opened on the Spanish island of Tenerife last September, is an exclusive, adults-only getaway.
Surrounded by tropical gardens and shaded terraces, the establishment offers a peaceful haven with natural materials and soft textures in the colors of water, sand and earth. The authentic stone house, Villa Olivo is a cocoon of serenity with exclusively-designed rooms and a private area of ​​250m2 with a terrace, jacuzzi and a heated saltwater infinity pool. EcoHotel El Agua promotes naturopathy, Hippocratic medicine centered on the full awareness of the five senses and self-healing in a natural and harmonious environment. Together with its experts, discover the benefits of manual, breathing and relaxation practices, such as yoga, watsu (a form of shiatsu in hot water) or ice bathing.
ALSO opened in September 2022: Kimpton Aysla Mallorca*****, a modern sanctuary of calm and well-being in Santa Ponsa, designed by local interior architect Guillermo Reynés.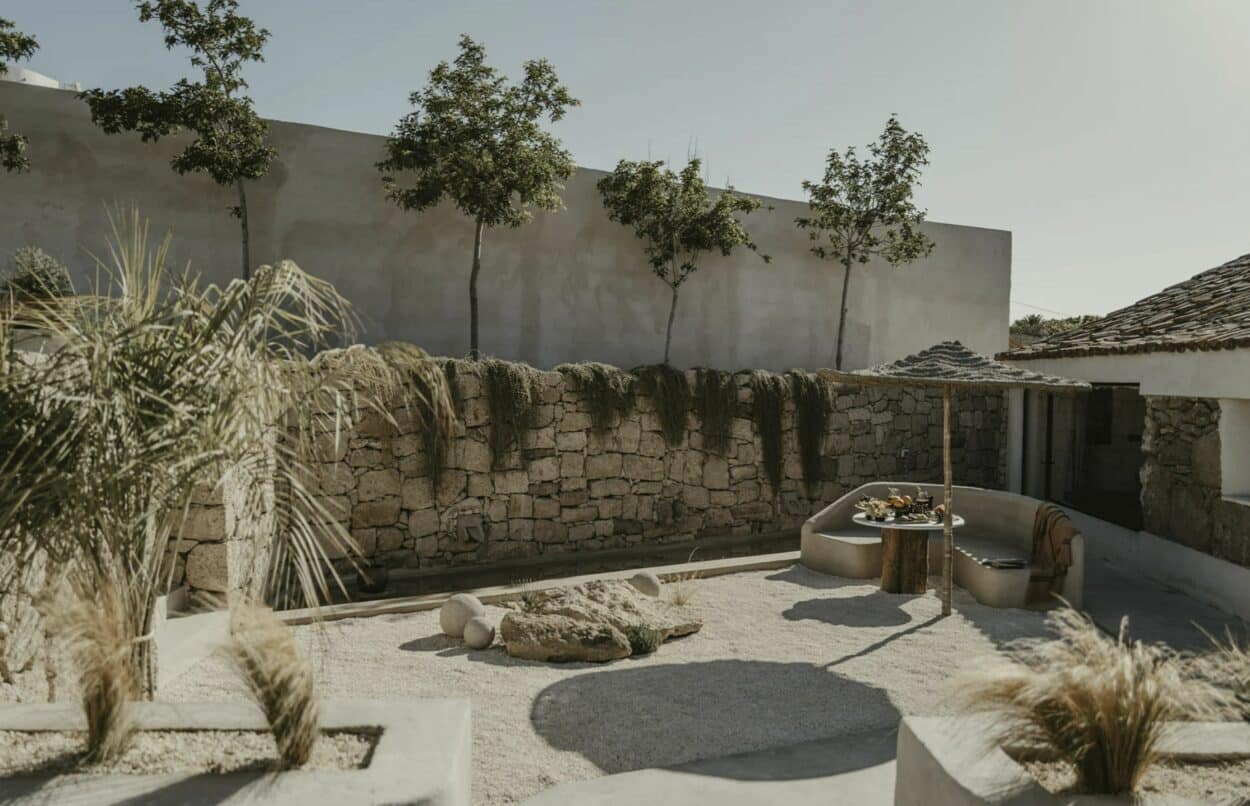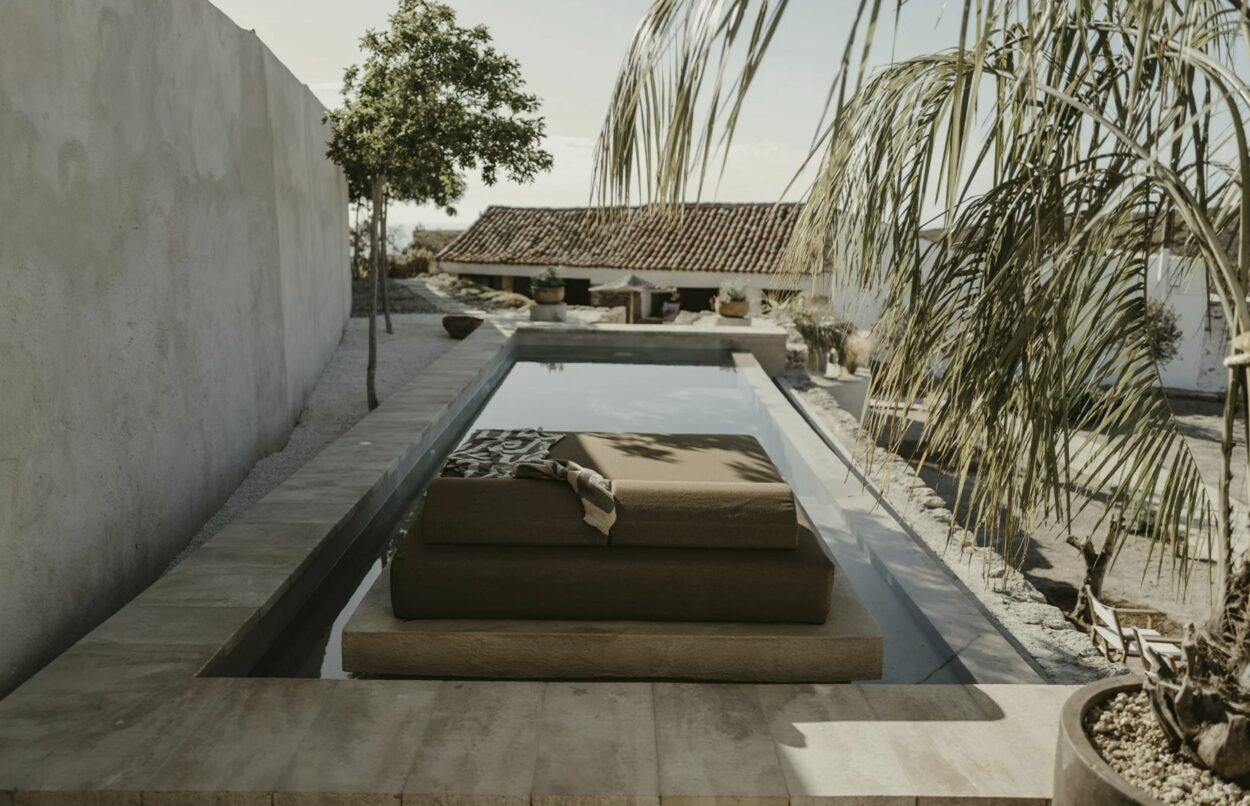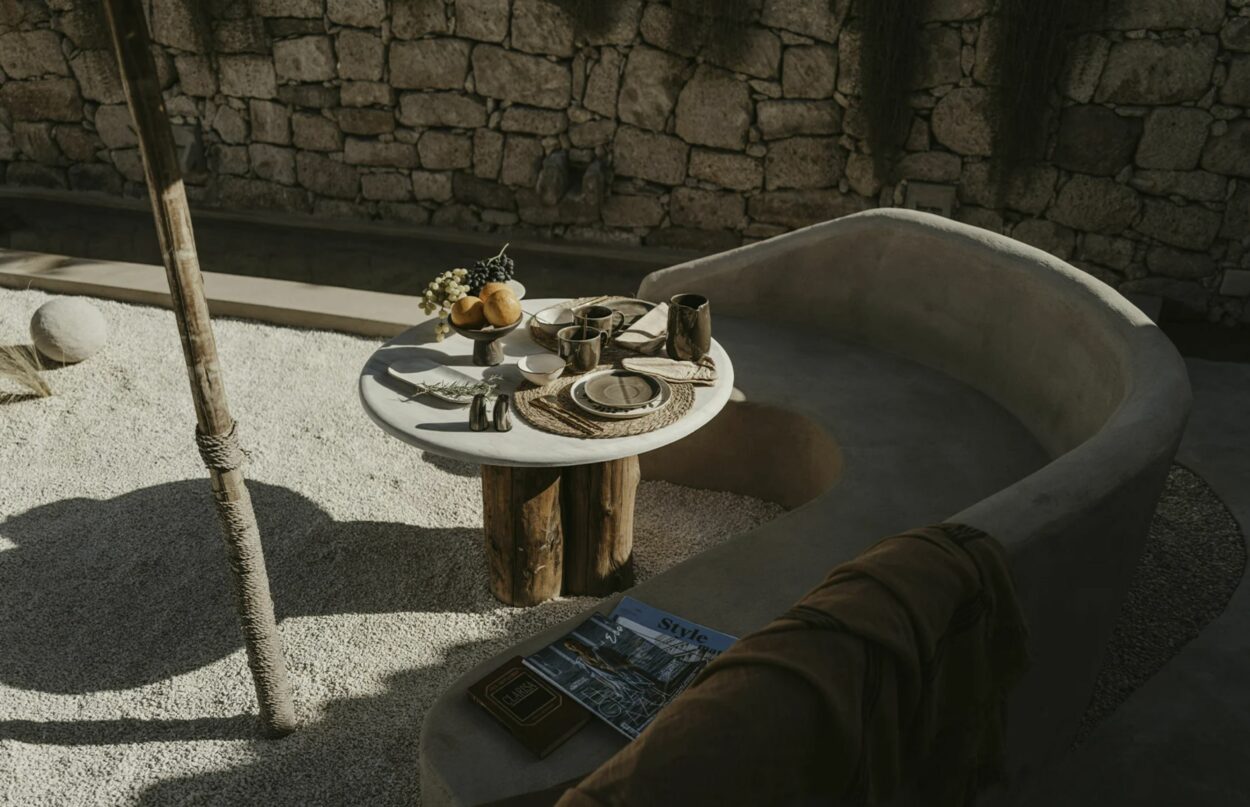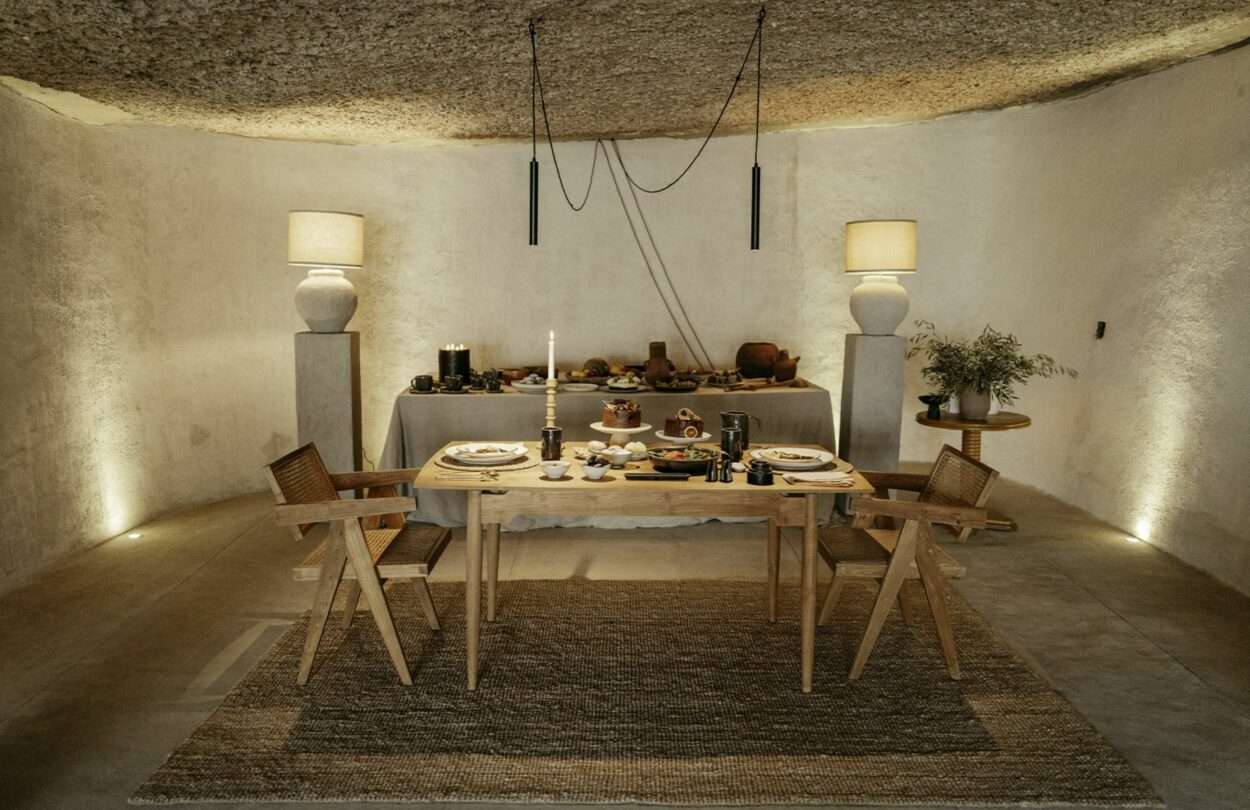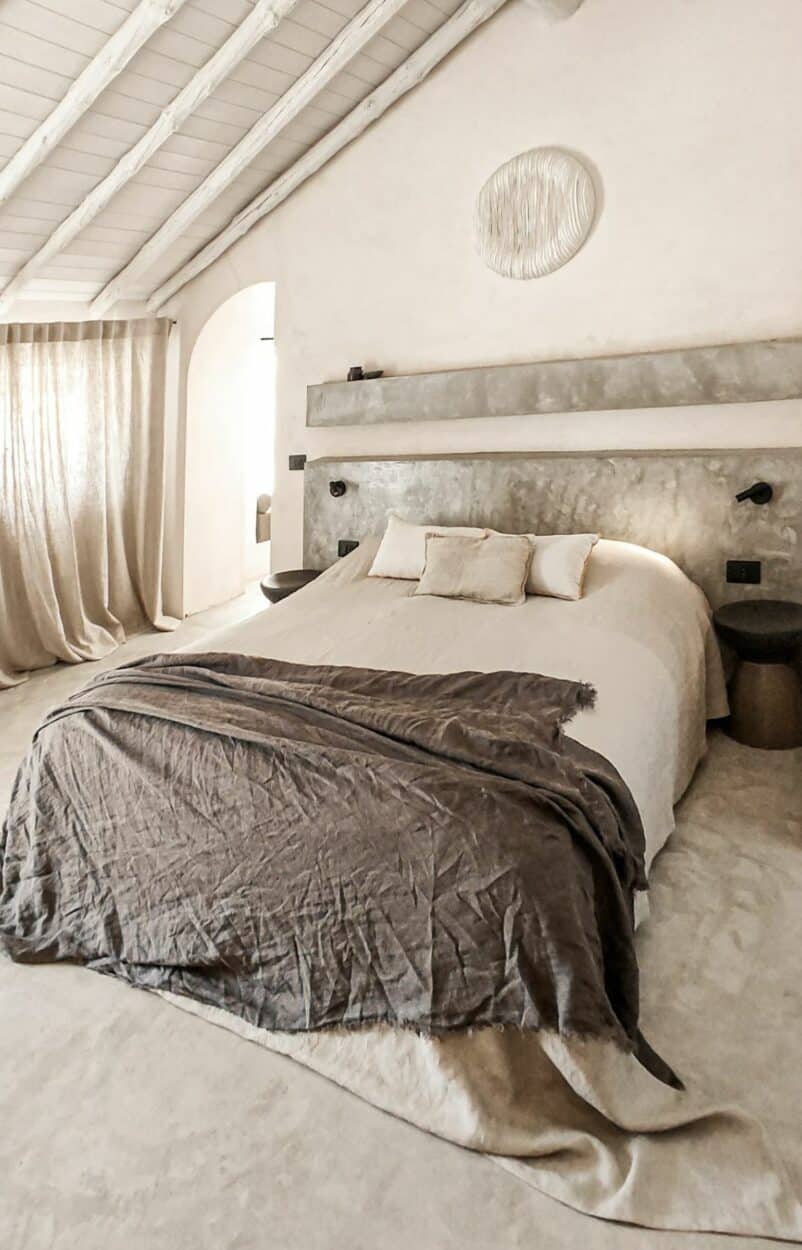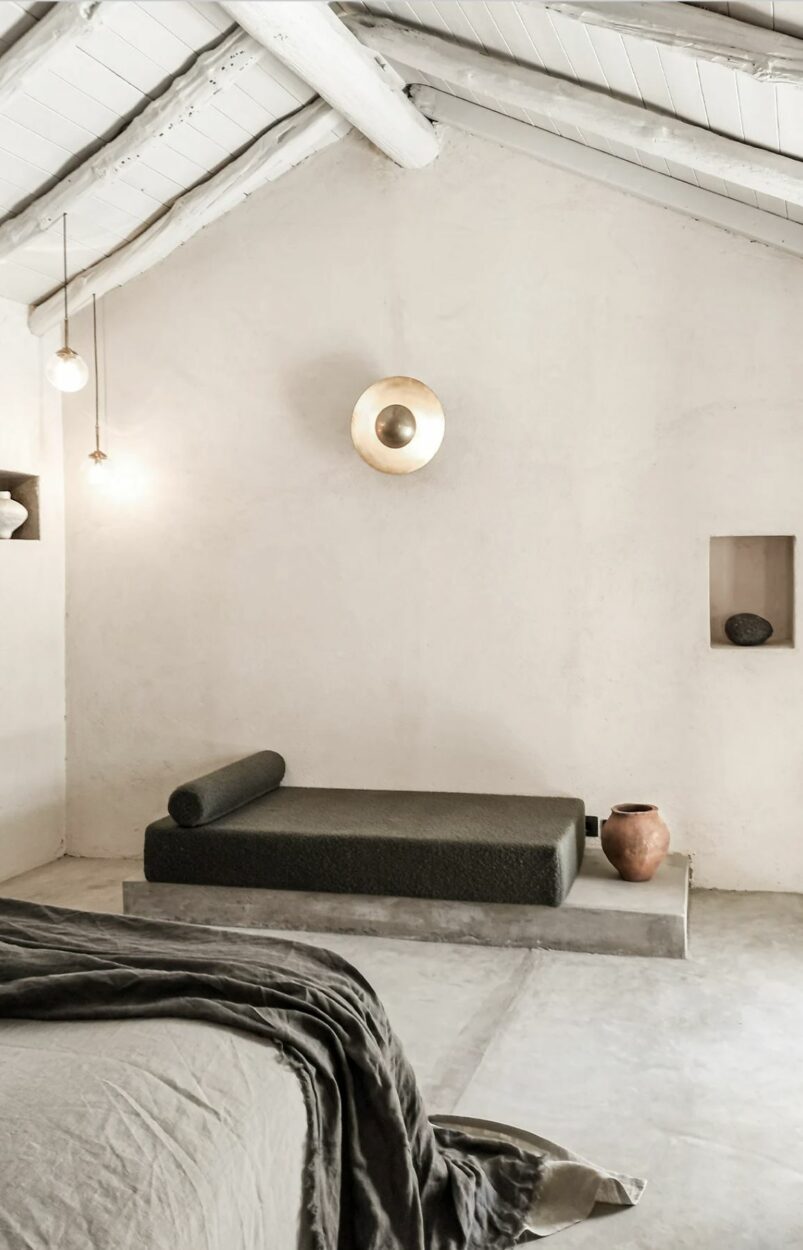 Completed earlier this year, Meijie.Xiuju(Yun Lake Courtyard Resort) is located in Yixing City, Jiangsu Province, on a hillside adjacent to the bank of Yun Lake. The building was originally a spare enclosed office building. The owners commissioned Studio DOTCOF to transform it into a boutique resort hotel in order to promote the local tourism industry. The designers renovated the building to incorporate harmony between the indoor and outdoor spaces so that guests could experience more of the landscape and nature, ensuring a relaxing experience both physically and mentally. The corridor area opens into a semi-outdoor corridor, allowing people to freely enter the inner courtyard. Similarly, the external wall has a variety of openings, including long transverse windows, square windows, hollow holes, etc. The landscape and sunlight can now enter the building in different ways. Additionally, each room was given a balcony, each wide enough for guests to take a bath, drink tea, and experience the trees, sunlight and air. Natural materials used in this project are solid woods, sandstone, brick, rattan mat, etc., allowing people to relax and be healed in nature's embrace.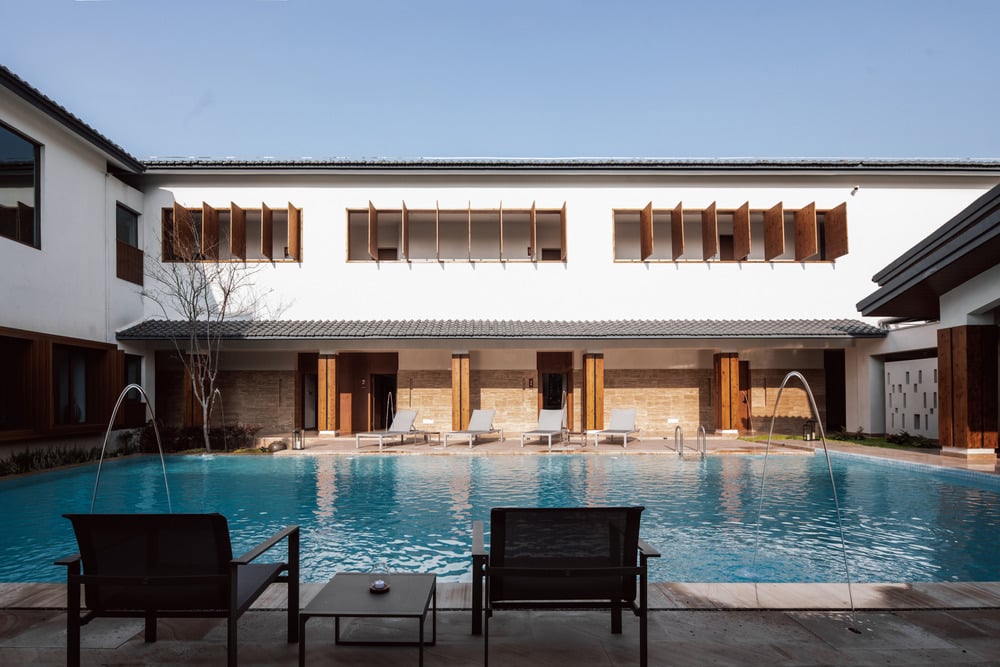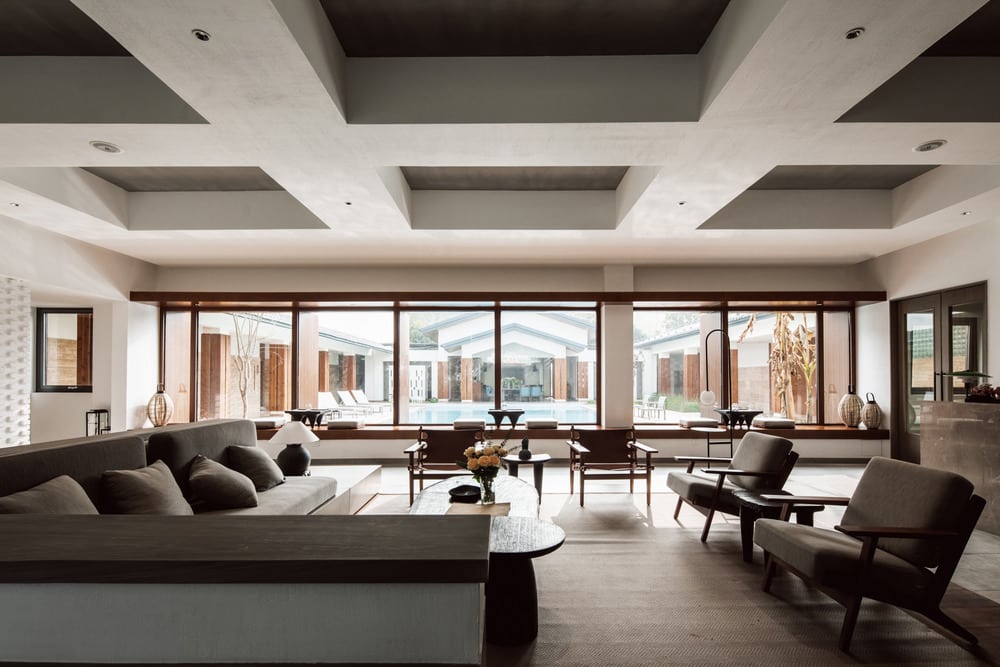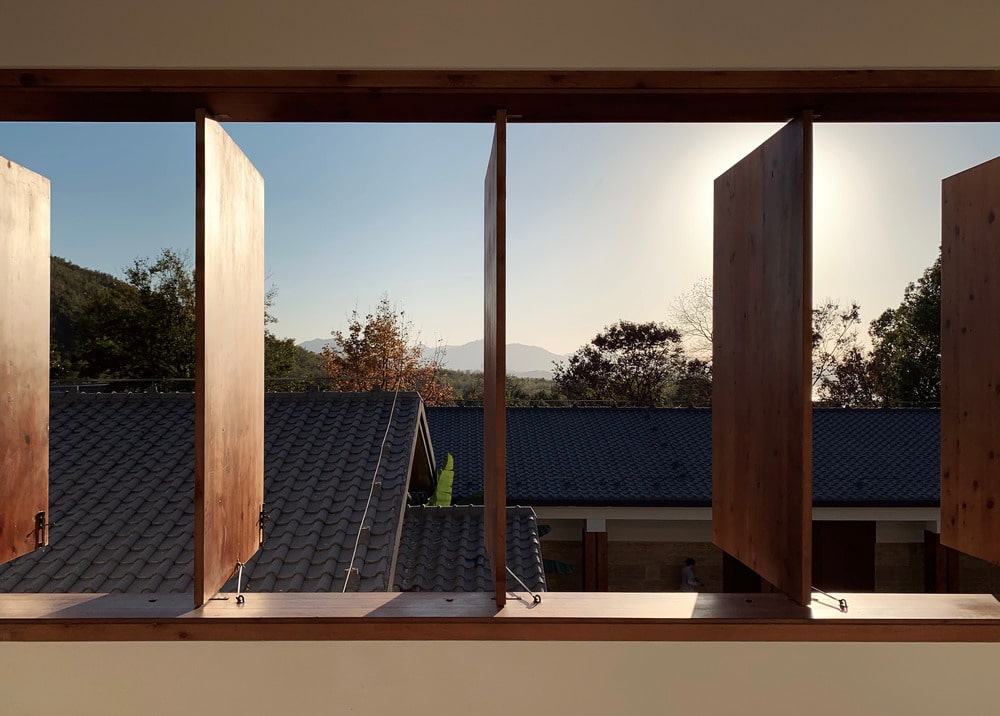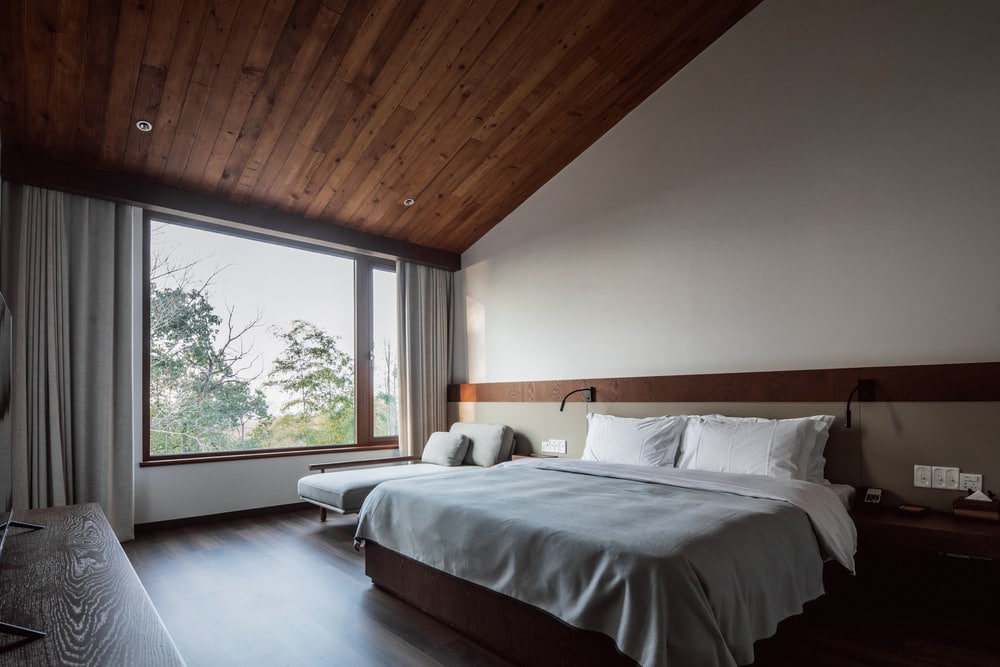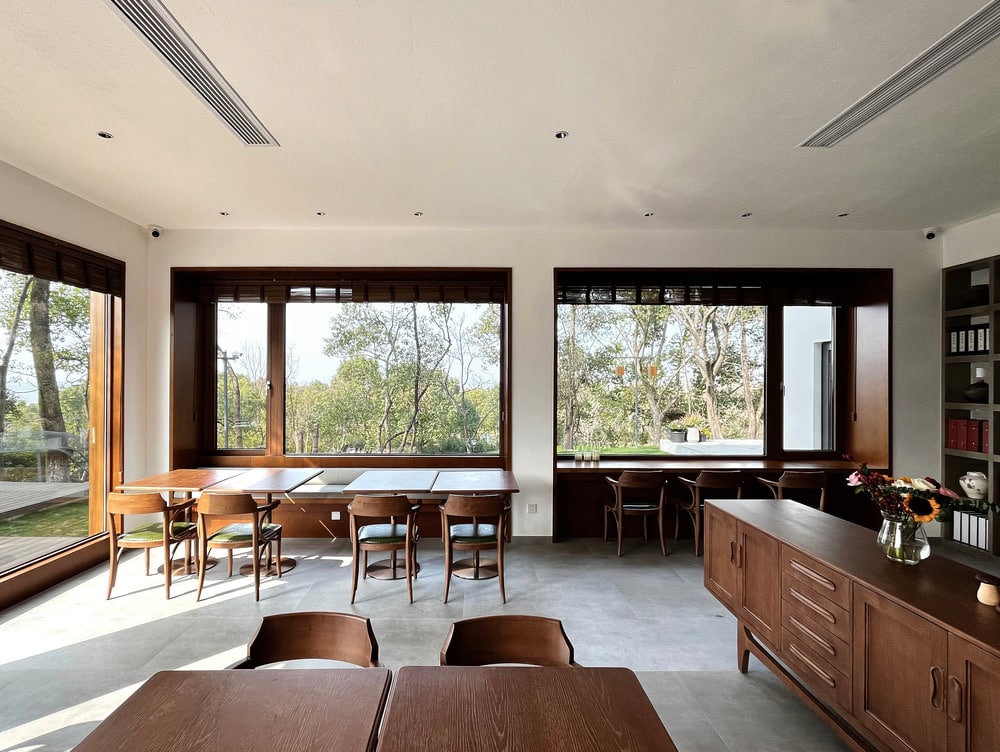 Two Italian families—Orlacchio and De Siano—with generations of hospitality experience collaborated with architect Rino Gambardella to transform an existing 1960s hotel. The four-year restoration project resulted in a 5-star hotel that opened on April 14, 2022, following a soft launch in July 2021. Borgo Santandrea overlooks the centuries-old fishing village of Conca dei Marini in the Amalfi region, near Naples. Nestled 90 meters above sea level, the resort-style hotel features 29 full-service rooms and 16 luxurious suites. Inspired by the finesse of Italian craftsmanship, each room is uniquely designed, merging artisanal Mediterranean traditions with elegant mid-century design. Handmade tiles, bespoke furniture and eclectic antiques are punctuated with burnished brass, local stones and linens. The establishment has some of the finest energy-saving technologies incorporated into its architectural makeup, as well as state-of-the-art waste management systems and electric vehicles while implementing plastic reduction initiatives. A lot has been done also to make sure that our gastronomic offerings are largely based on nearby growers and food providers.
The interiors give prominence to local Amalfi and Campania craftmanship. From the acclaimed Italian designer Gio Ponti's vision, no less than 31 diverse designs of white and blue hand-painted tiles were created by local artisans, inspired by the ancestral geometry found in nearby Pompeii and Herculaneum. The furniture is a mix of vintage pieces sourced from around the world, and modern recreations of traditional styles by acclaimed Italia n houses including Molteni&C, Tosconova, Lisar, and Venicem. These are all complemented by a large personal collection of objects and design furniture collected by the owners over the years.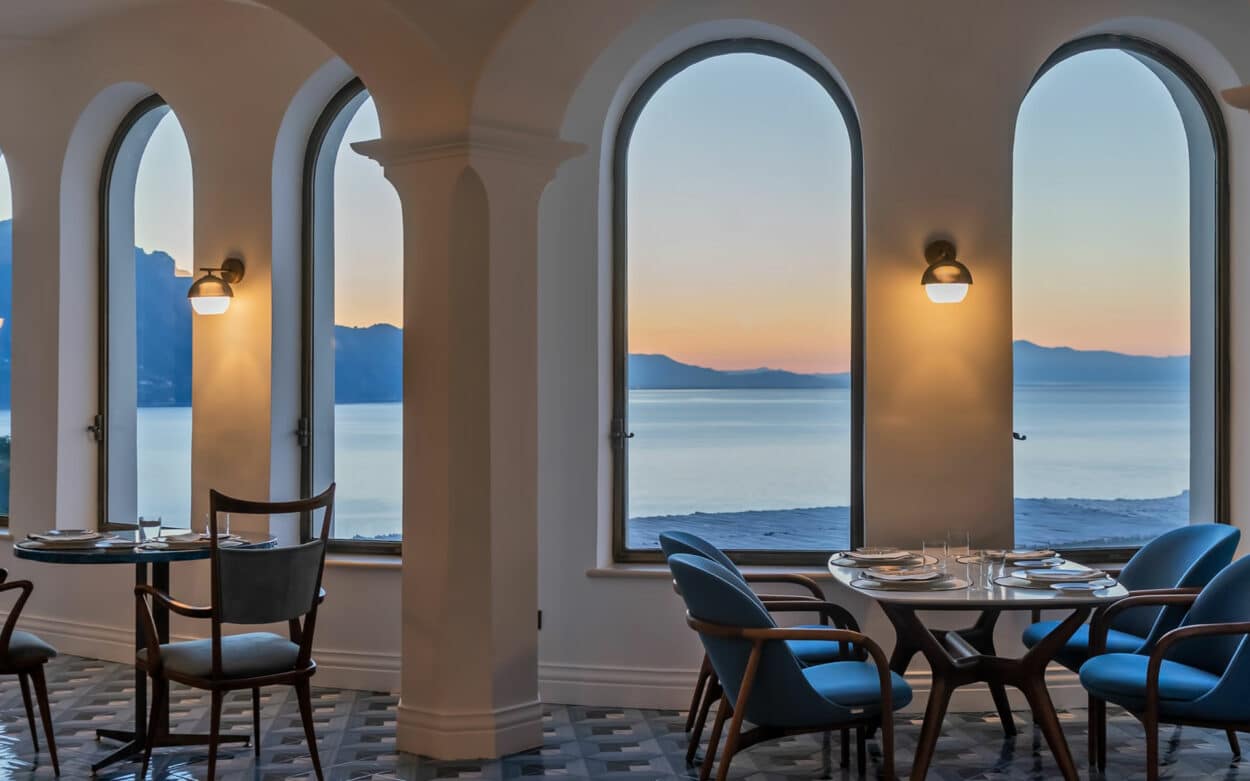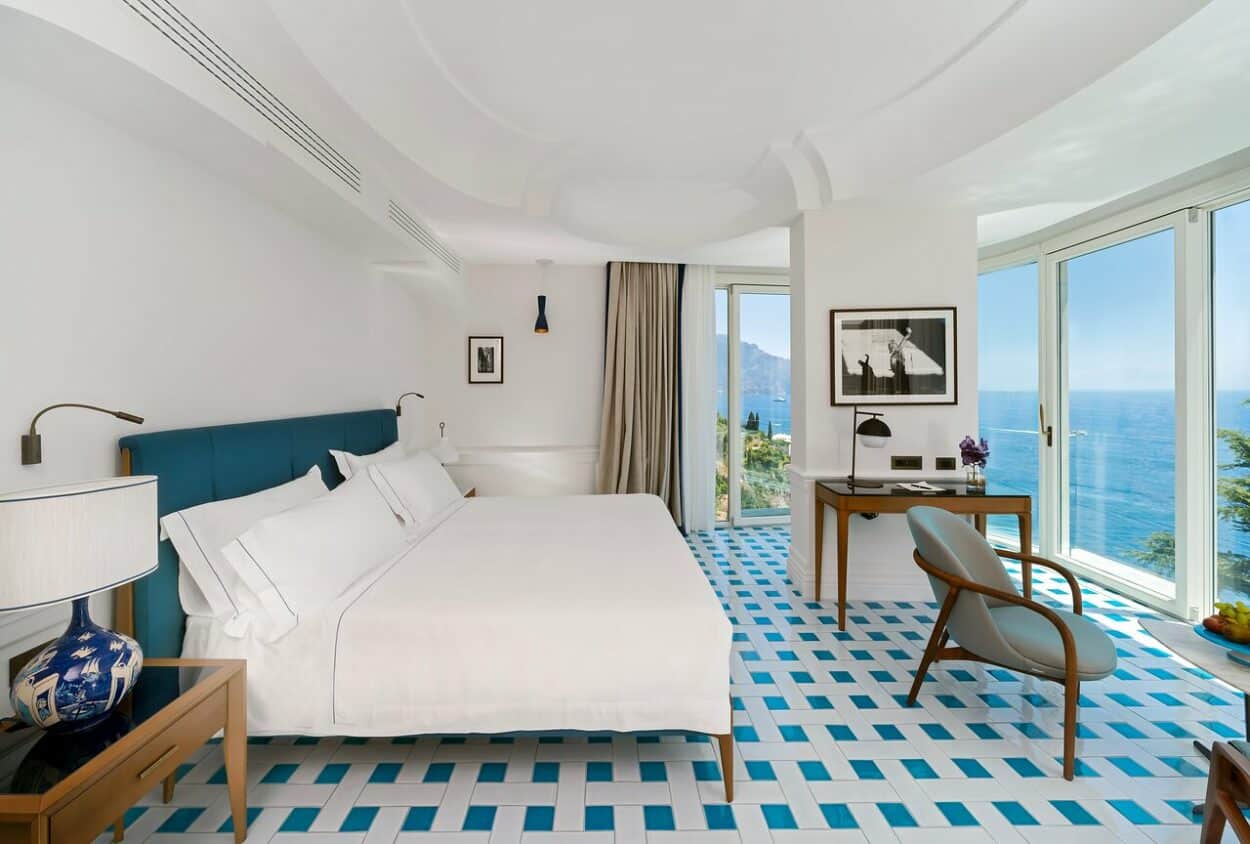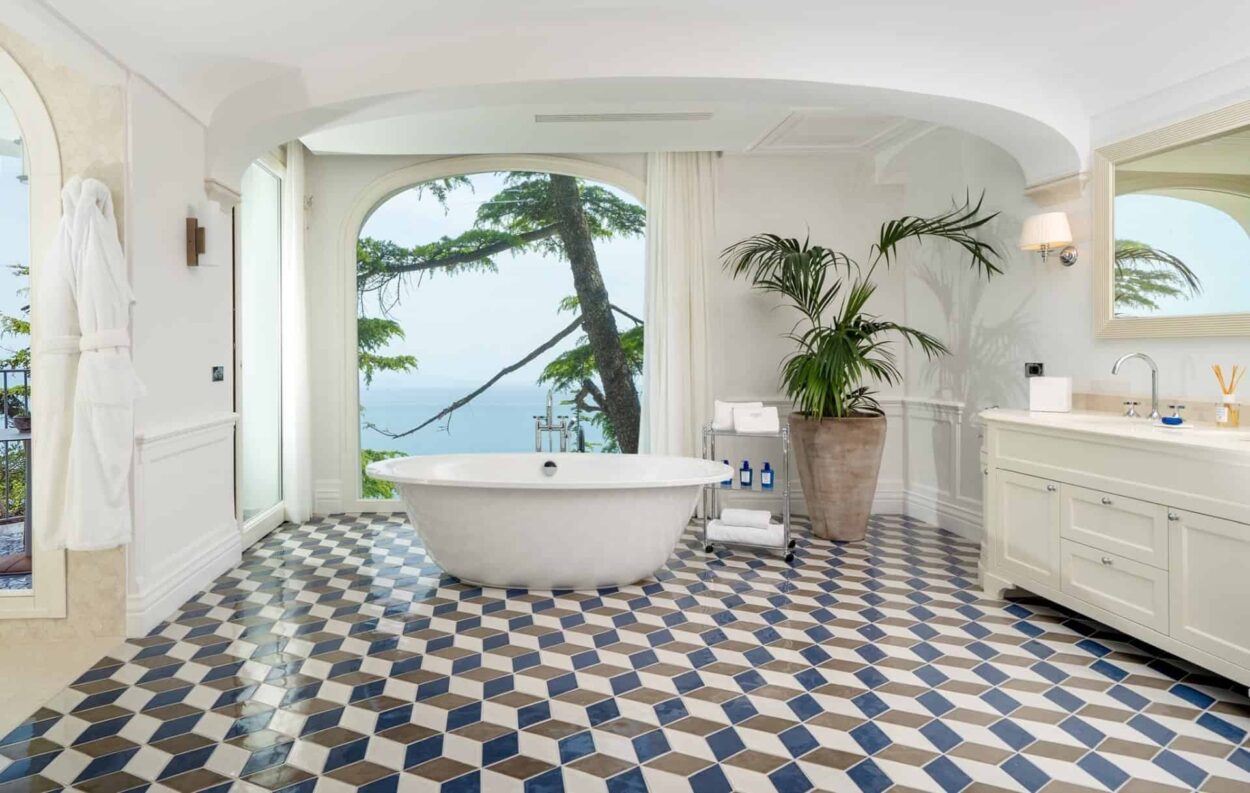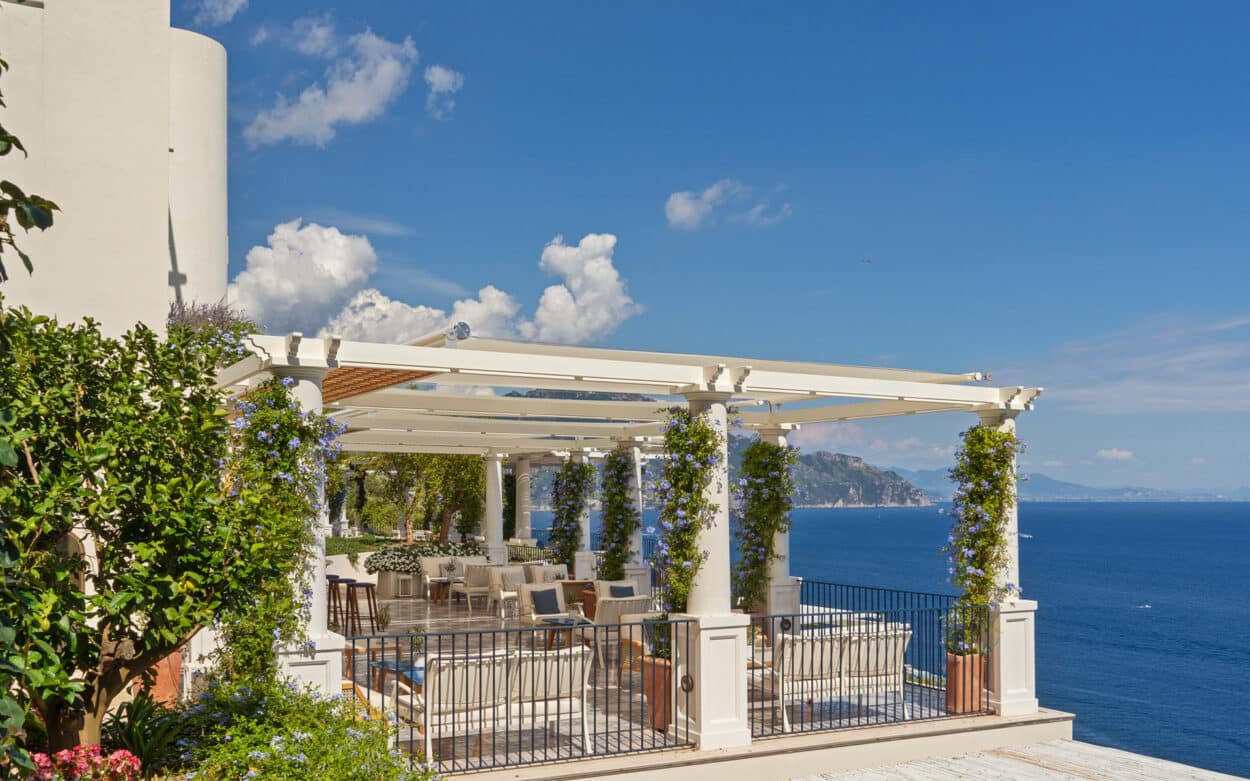 Another Jean Nouvel – Philippe Starck delight is the Rosewood São Paulo located in Cidade Matarazzo, which opened in January 2022 and recently earned the Prix Versailles 2022 of Central America, the South and the Caribbean. It features a complex of elegantly preserved buildings from the early 20th century. The luxury hotel occupies one of the area's few remaining historical landmarks and a striking new vertical garden tower designed by Jean Nouvel with rooms designed by Philippe Starck. The 151 rooms and 114 owners' suites reveal Brazilian woods, green walls and tropical modernist furnishings. Among the extensive amenities, there are six restaurants and bars and Asaya, Rosewood's signature wellness concept.