Leading designers and brands showcased their latest products for the hospitality industry at the Hotel Interiors Experience (HIX) in London this week. Here are some of the key highlights from the event.
November 16-18, London—A Room With a Point of View is the focus of this year's Hotel Interiors Experience (HIX) event. The theme reflects the key designers, projects, and products striving to make hotel and hospitality spaces more inclusive and accessible for all.
Traditionally the hotel industry has been run according to strictly defined budgets, quality, and service. But that is all changing thanks to a desire to have hotels that work for everyone, from the guest to the worker, resulting in a fundamental shift in the way projects are designed and how guests engage with them.
Today, the hotel experience is very much tailored to a guest's tastes and preferences through the unique character and identity of an individual place. It's also a key theme that runs throughout the event, which features some of the latest interior products for the hospitality sector from furnishings to state-of-the-art technology systems.
Multifunctional Use of Space
Among the most eye-catching installations at HIX is MIXD's Unfinished Works. The highly stylish flexible space can be used for a host of different functions, including a hotel room, bar, club, fashion boutique, or creative workplace.
"We were inspired by the stories of artists living and working in hotels, as well as our own experiences while travelling and working," said Piotr Kalinowski, MIXD CEO and creative director.

"In line with the leading slogan of this year's edition of HIX, we also treat this symbolic room as a window to the world: it is devoid of all the stimuli that designers usually propose, clean and white. Its 'windows' are screens on which video content is displayed – it gives the space its character. It is a kind of hybrid of a hotel room and a stream of information constantly flowing to us via social media."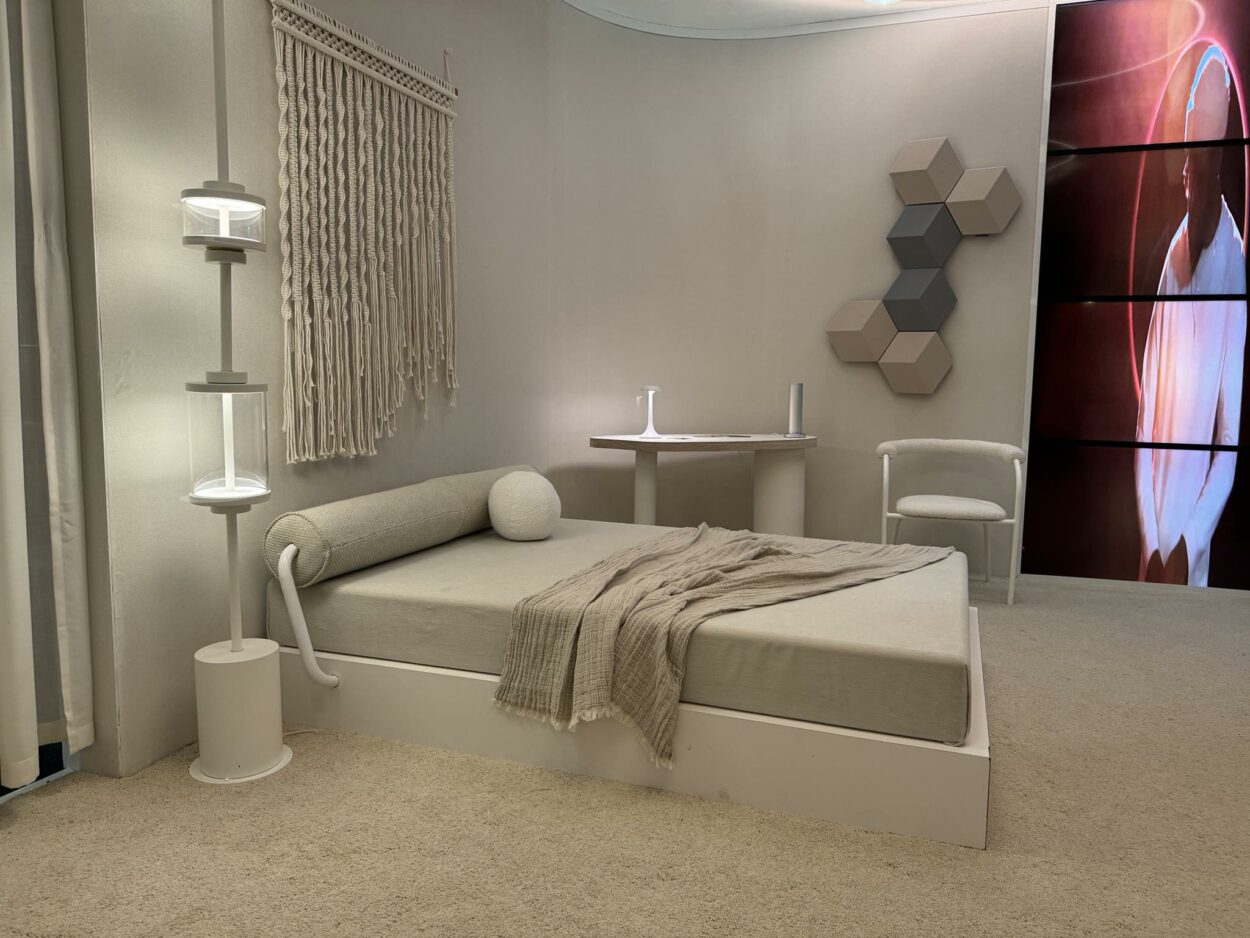 A-spire Lamp, a Fusion of Vintage, 1970s Retro and Forward-Reaching Styles
A combination of different styles is the central theme for EBB & FLOW's A-spire lamp. The simple Scandinavian design, which has been listed as the winner for excellent product design in lighting for the German Design Awards 2024, incorporates a fusion of vintage, 1970s retro, and forward-reaching styles using a linear silhouette made of brushed brass and borosilicate glass produced in bold opaline white and blue. It also comes in transparent golden smoke, smoky grey, and clear glass with horizontal cut lines as well as sand-blasted shades of olive and grey.
"I took inspiration for the shape of A-spire from a lamp that hung in my parents' bedroom in the 1970s: it had three metal tubes inside each other," said Susanne Nielsen, EBB & FLOW founder and designer. "The lamp is long gone, no photos exist, but for the ones in my head."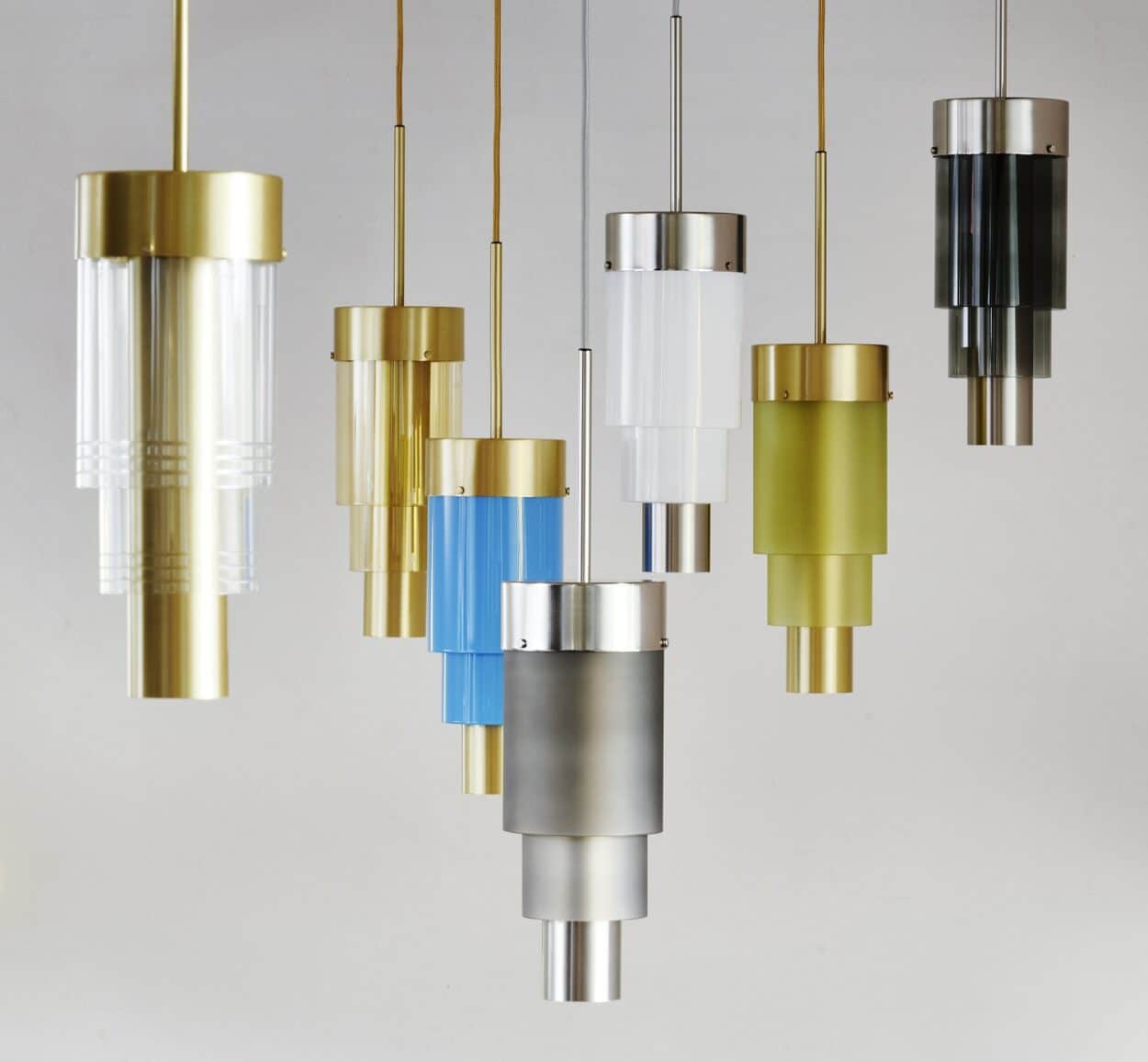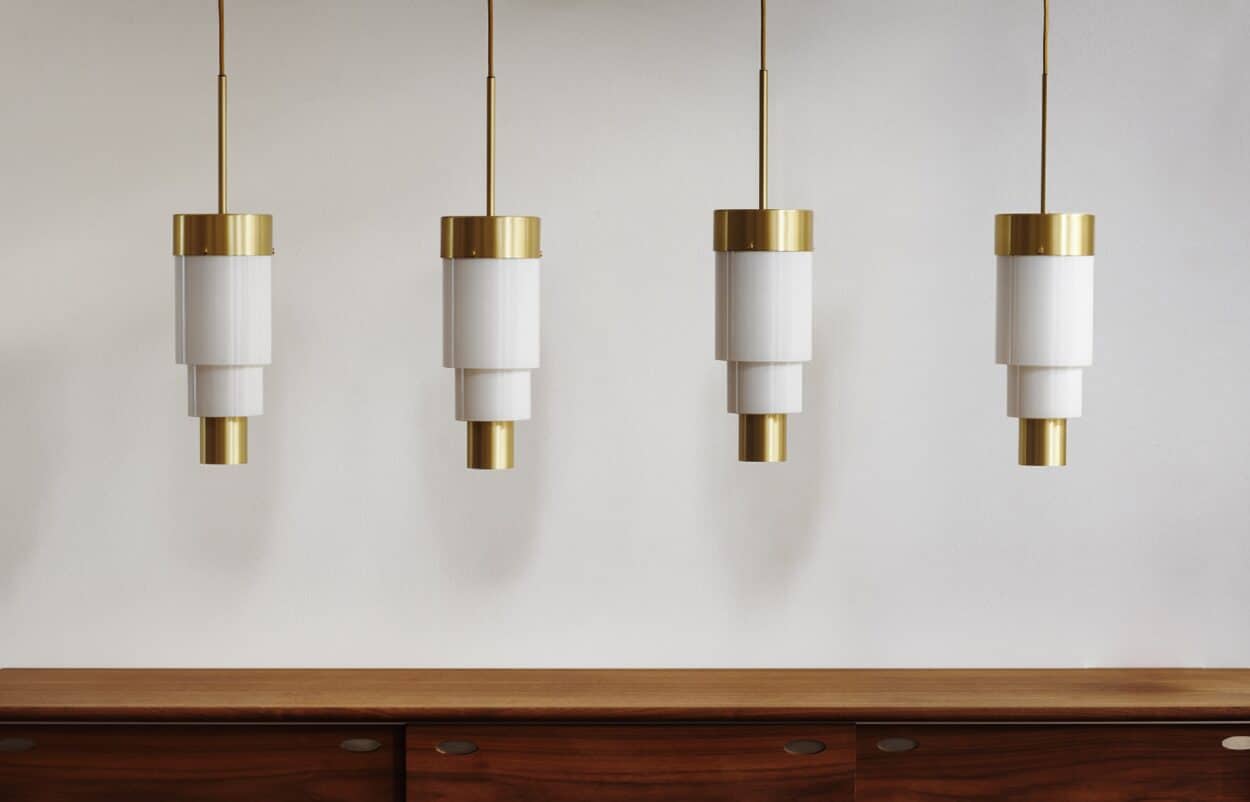 Contemporary Outdoor Seating Design: The Murtoli Collection
Another stylish addition to this year's show is Ligne Roset's Murtoli Collection. Designed by Christian Werner, the swish contemporary outdoor furniture range consists of a large settee made from fiberglass slats and ultra-flexible foam, mounted on a matt black aluminum base and lined with a water-repellent cover. The seat cushions, foam, and wood, which are protected by a water-repellent liner and a non-slip outdoor fabric, can be easily switched between a lounge and seated position.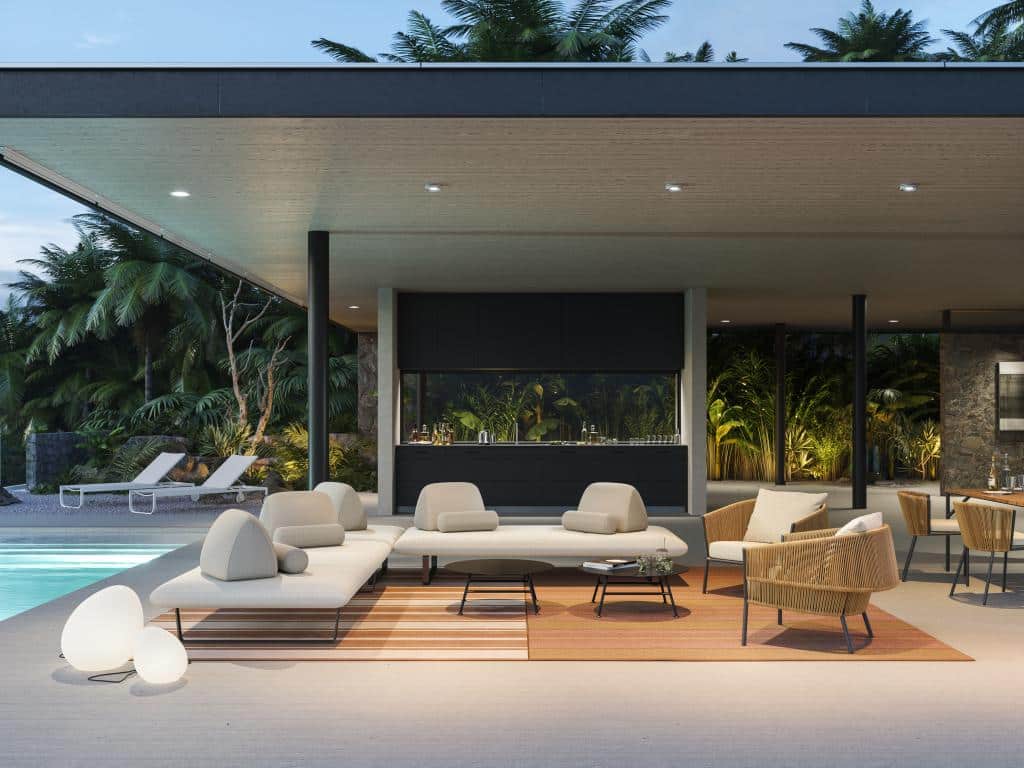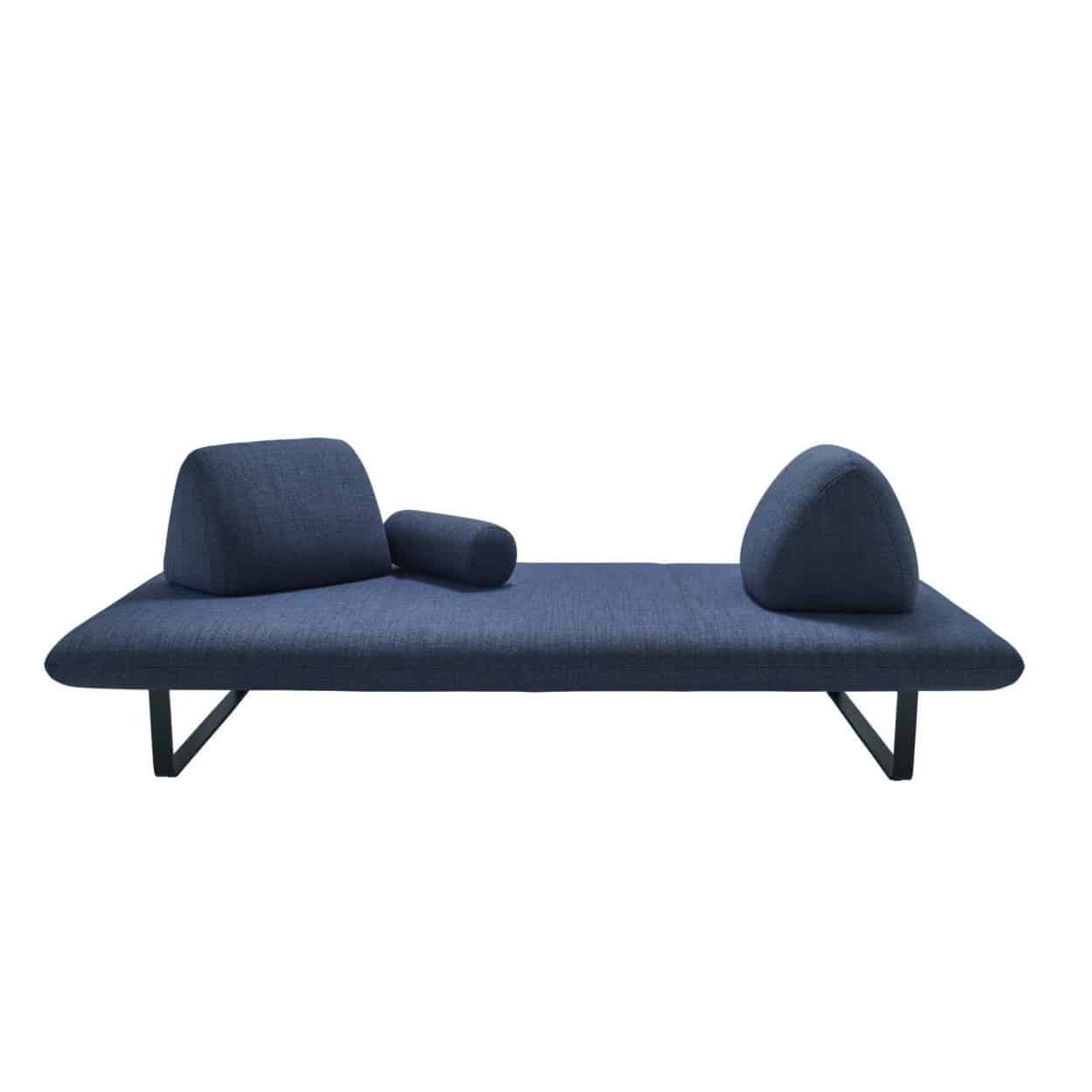 Kabin One, a Quiet and Comfortable Workspace
Providing a suitable workspace has become paramount in today's age of business travel. That's why Kabin has designed Kabin One, an innovative personal workspace pod making its debut at HIX. Providing comfort, privacy, and accessibility in often loud and highly-populated environments, the brainchild of Kabin's founder and designer Walter Craven offers a safe, sleek, and compact workspace. Inspired by first-class aircraft interiors, as the only pod of its kind to orient the user in a forward direction, it affords a clear view through the protective oversized glass aperture, giving a feeling of separation from the outside, while making the user feel more connected to their immediate space.
"Kabin was born out of a need for a private, focused workspace in a world where distractions are omnipresent," said Craven. "Wherever, whenever you work, Kabin provides a personal sanctuary where one may sit comfortably, for long periods of time, to better concentrate and get the work that needs doing, done."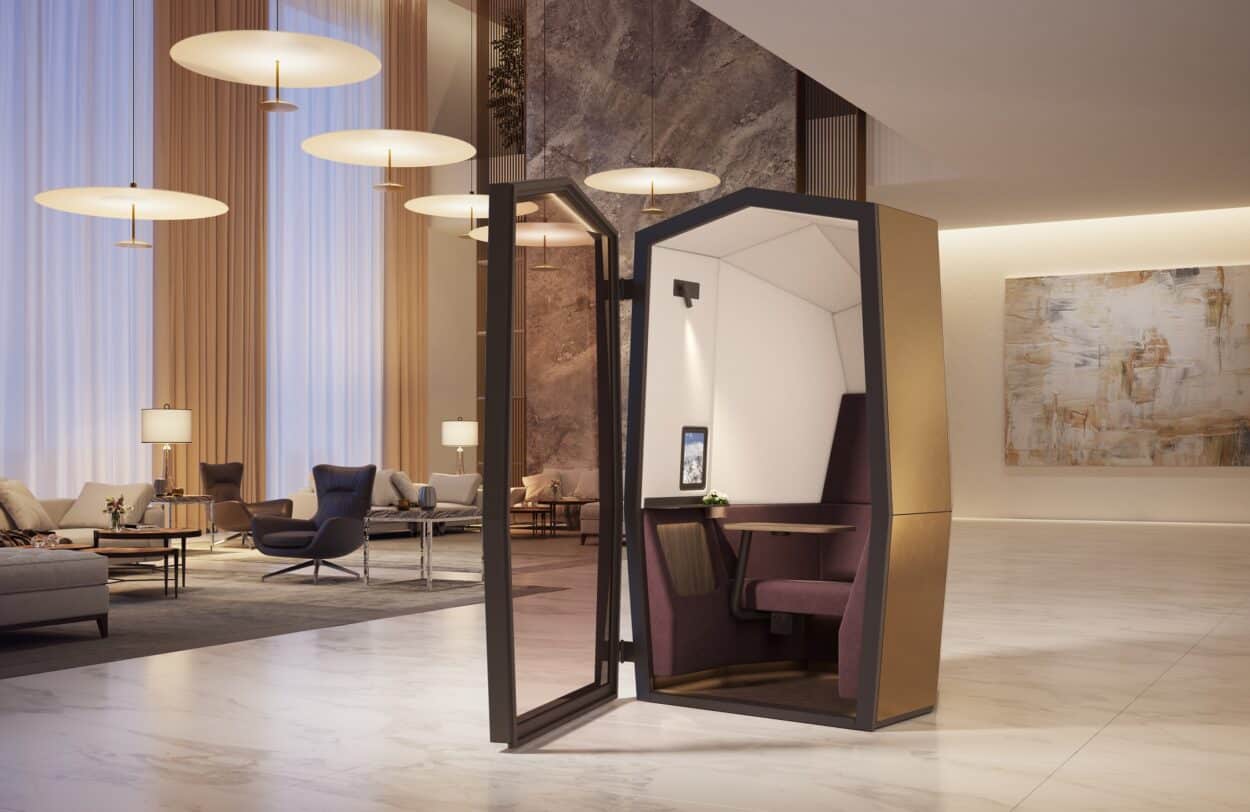 GROHE's Stylish and Strong Phantom Black Range
Balancing function and style is at the heart of GROHE's Phantom Black Range of bathroom fixtures. The three-layer lacquer coating technique provides not only the deepest matte black finish but also makes it more durable and resistant to corrosion, fading, and scratches than other variants of powder coating treatment. It's also more repellent to visible fingerprints, meaning less cleaning and making it easier to take care of.
"Black is a color that has always played a huge role in the world of design," said Patrick Speck, leader, LIXIL Global Design, EMENA and GROHE UK. "Despite its boldness, it is a neutral shade that is versatile and easy to combine with more vibrant colors to balance them out. In the bathroom context, it helps to elevate the space by giving it a sleek look and feel."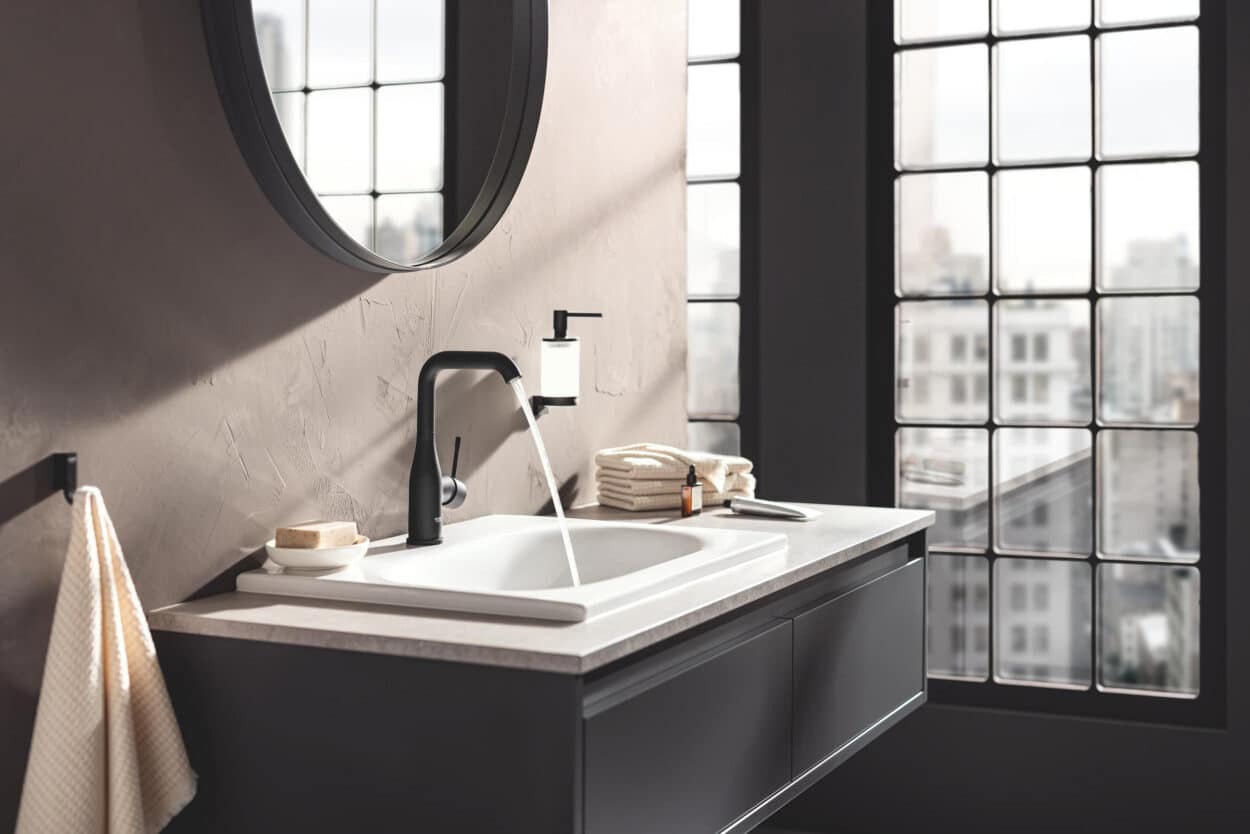 Holmes Bespoke's Tasty Candy Collection
Style is also the hallmark of Holmes Bespoke's Candy Collection of rugs. Inspired by such confectionary classics as rhubarb and custard, licorice allsorts, bubblegum, and tutti frutti, the fun range brings a vibrant touch of color and pattern to floorspaces. Developed at the company's London studio, the Candy Collection is crafted by artisans in India, with each design hand-woven in 100% wool, providing a perfect blend between the aesthetic and practical.
"The Candy Collection brings a joyful burst of color and a sense of playfulness and whimsy, whilst remaining true to our ethos of creating handcrafted, hardwearing and enduring designs that will be treasured for years to come," said Laylah Holmes, founder of Holmes Bespoke.

"These delightful, nostalgic color combinations bring a new twist to a classic and versatile geometric pattern. As with all our designs, the Candy Collection is fully customizable via our bespoke service, and I cannot wait to see the personal color combinations we create with our clients."