Mobile working and the home office will remain a constant, so enticing employees to return to the shared office amounts to how we implement strategies for desk sharing and the mutual use of workspaces. Here are a number of products by innovative brands that could entice employees to return to the shared office.
While the home office is here to stay and has its place in today's work style, the shared office space needs to be revamped in order to entice employees to want to return to it. There's no denying that in-person, eye-to-eye contact collaborations make for more envigorating project results.
"Various studies have now identified clear trends here. Mobile working will remain a constant, which will make desk sharing and the mutual use of workspaces even more important," Maria Zaglauer, a trained psychologist and Chief Scientist of the Acoustics Department at Fraunhofer IBP, stated in an interview with the team at ORGATEC.
Since the difficult year of 2020, design brands have been digging deeper into the concept of office space to extend their portfolio with products that are meant to enhance the experience and productivity of working at the office.
"Besides users' fundamental needs, there are now additional expectations to consider, such as increased flexibility, digitality, safety and infection protection. If companies want to get employees back into the office, they need to take these needs seriously."
Here are some ideas that could make incredible additions to any office space.
Spice up the Communal Kitchen with a Robotic or Digital Canteen
At the Workplace Expo Paris last May, we discovered two French companies with interesting concepts: BOLK, a robotic canteen, and Fraîche Cancan, a digital canteen. Paris-based catering solution company BOLK offers tailor-made dishes prepared on the spot by, what they're calling, a robotic canteen. It resembles a typical soda machine you might find in a lobby of a public building but it does so much more than pop out a bottle of water. The robotic canteen uses maximum local and seasonal products that allow employees to choose or compose balanced recipes that meet their needs and desires. As an added bonus, the company donates 1€ for every 100€ turnover to an association that fights for the preservation of the planet.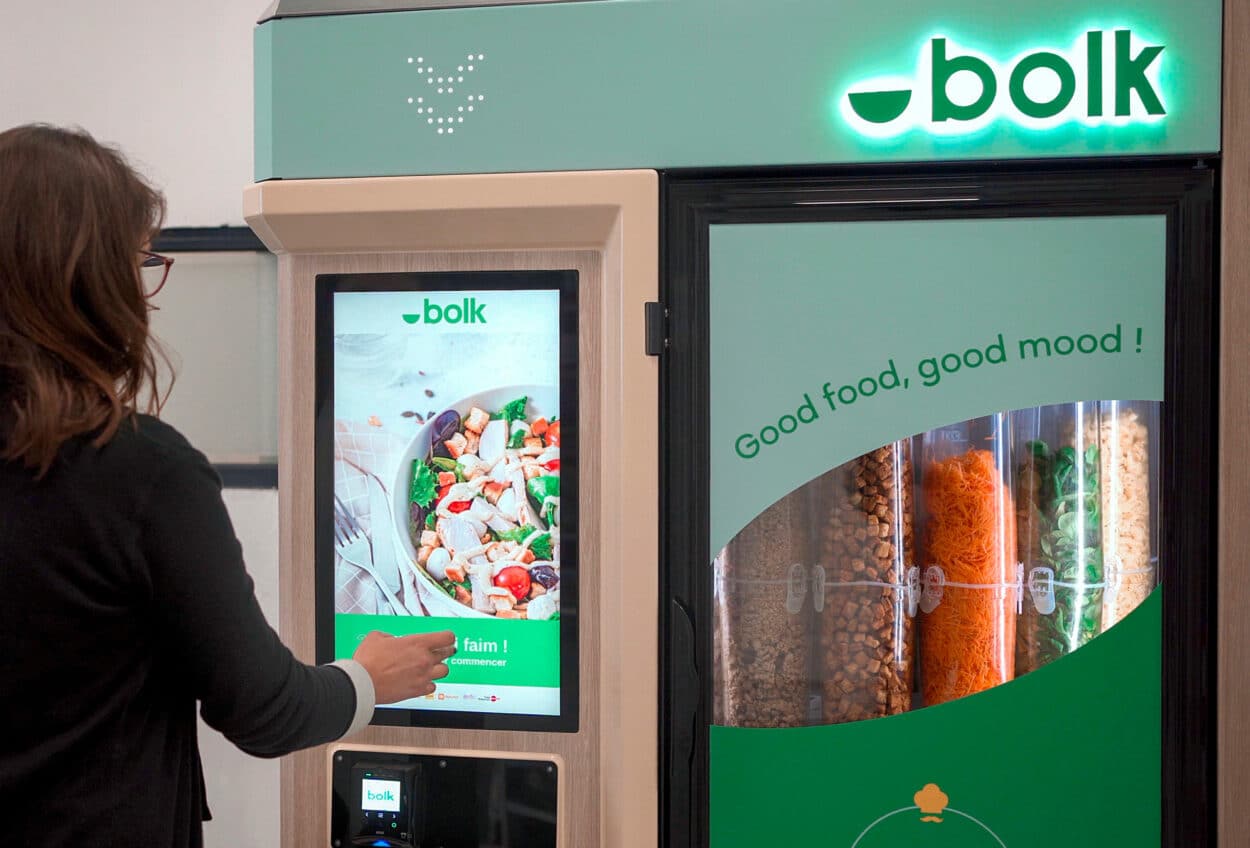 Fraîche Cancan provides four options: click-collect, connected fridge, the Fraîche Cafet and Fraîche Traiteur (catering). The first option resembles every other food delivery phone app, except the company chooses products from organic breeders and growers or sustainable agriculture. In fact, the team at Fraîche Cancan "peels, simmers, tenderizes, seasons at home" with their chefs. They prepare everything in 100% Made in France glass containers. "It's healthier to reheat. And since we recover them, it's zero-waste." Every week, they create new recipes. That's nearly 600 recipes throughout the year, concocted by their in-house cooks. And more than 200 new recipes developed by their R&D team.
For companies who choose the connected fridge, Fraîche Cancan delivers and installs the fridge and install, then fills the fridge every week with over 15 different recipes to choose from. Employees can pay by credit card, badge or meal vouchers. The fridge, made in France, uses clean, waste-free technology. The Fraîche Cafet includes a Foodista who welcomes an office from breakfast to after work. The Fraîche Traiteur assists companies in preparing animations, tastings, cooking shows and large events.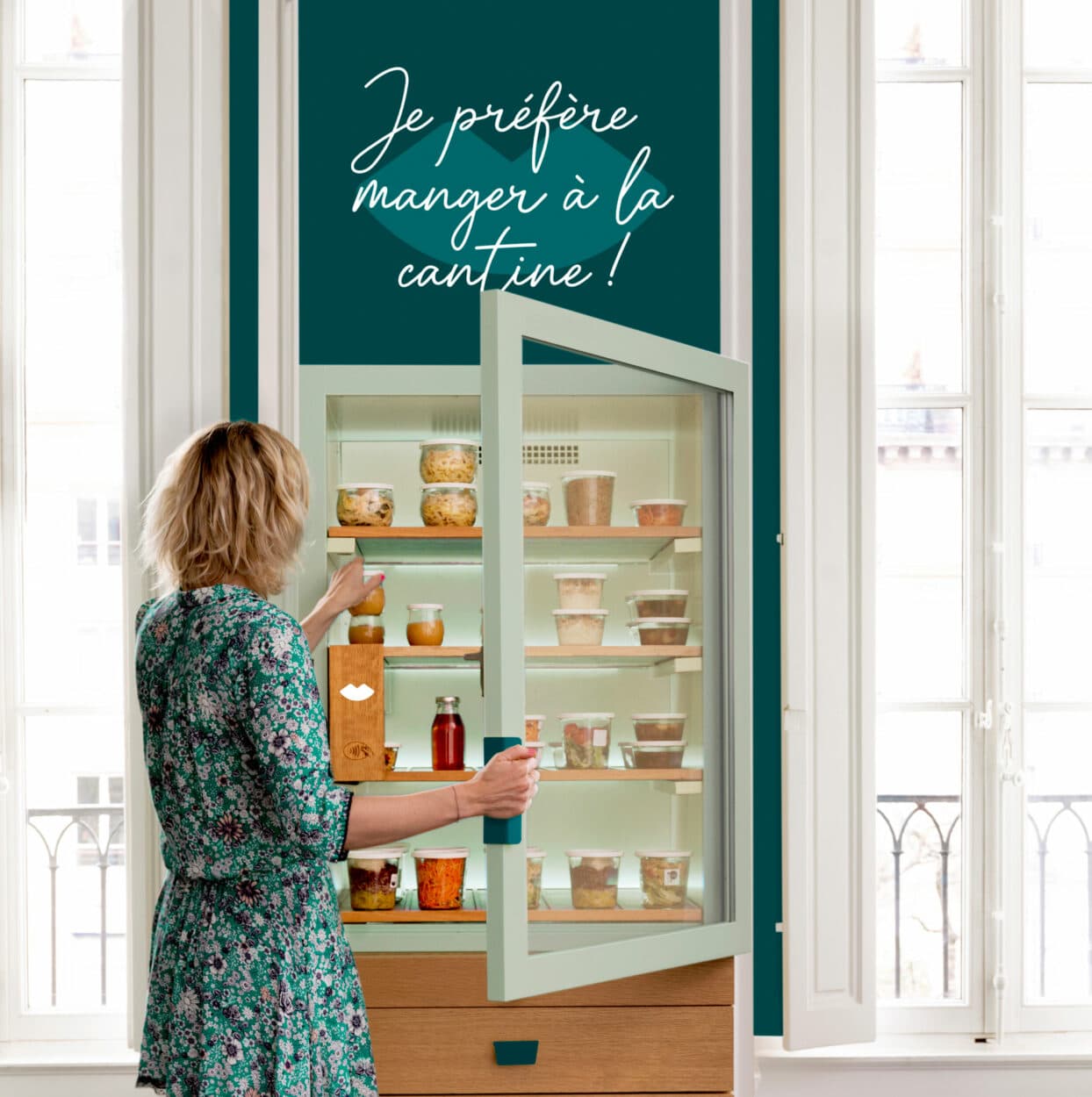 Rethinking Spatial Design with Acoustic Products and Furniture
Enclosed booth-like meeting spaces have been of increasing interest over the years, and brands continue to create avant-garde solutions. Mute, for example, released its Jetson workspace this year; the company made Jetson with breakthrough patent solutions and high-end components, claiming it to be the most affordable and earth-friendly pod on the market.
Caimi has also focused its scientific and technological research on the acoustic well-being sector with its brand Snowsound by inventing a series of sound-absorbing materials and solutions. Between the Clasp Ring, a circular-shaped sound-absorbing element, and Klipper, a wall-mounted sound-absorbing feature, the brand is a must-consider. 
Search for acoustic panels on ArchiExpo.
Milani released three new products this year that not only add value to the office but to the consciousness of those working there. Its products are made using one of two eco-friendly fabrics. One is obtained from the recycling of plastic bottles, another is made from high-quality 100% post-consumer recycled polyester yarn containing Upcycled Marine Plastic from the SEAQUAL INITIATIVE.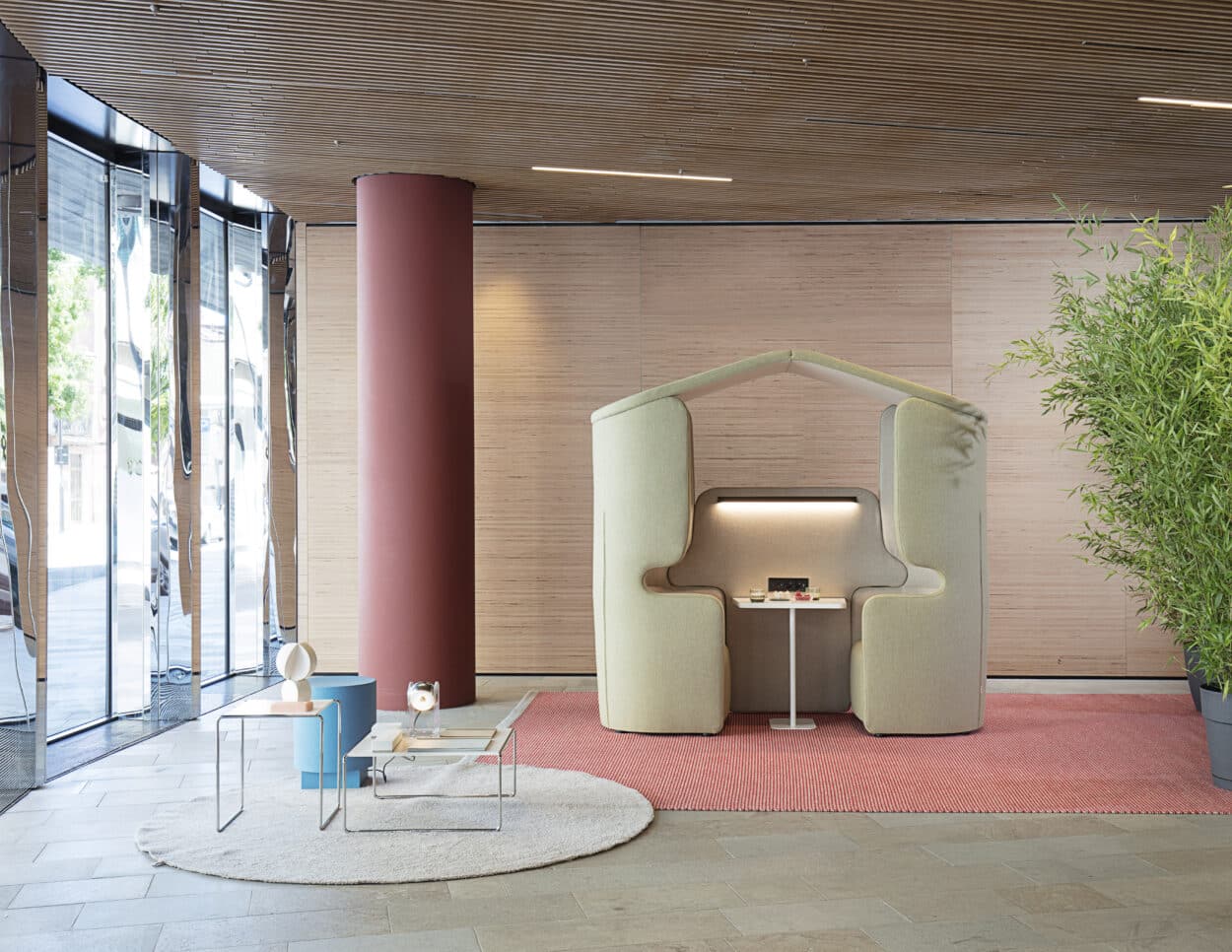 Milani also uses a fire-retardant antimicrobic fabric, suitable for all public spaces. It's made of TREVIRA CS Bioactive yarn, where silver ions contrast the spread of bacteria. The result is permanent and remains unaltered even after several washes or prolonged use. The brand's products have received acoustic certifications.
The three new products are Plot, People and Bakku. Plot is a line of fabric upholstered sound-absorbing screens, available for wall fixing or self-standing. The extension of the People range now includes a version with a roof and built-in lighting, available with high or low panels. The Bakku is a collection of four ottomans that can be used to create relaxing islands within community spaces.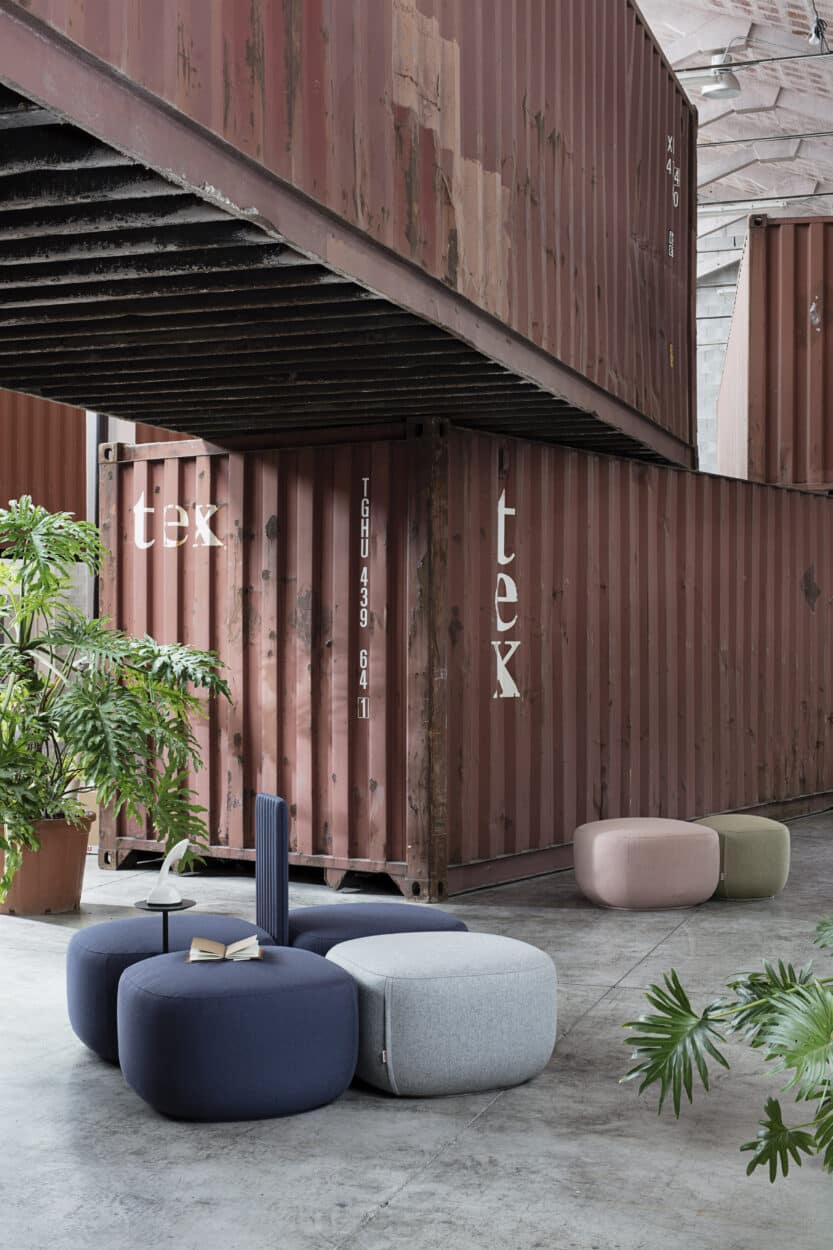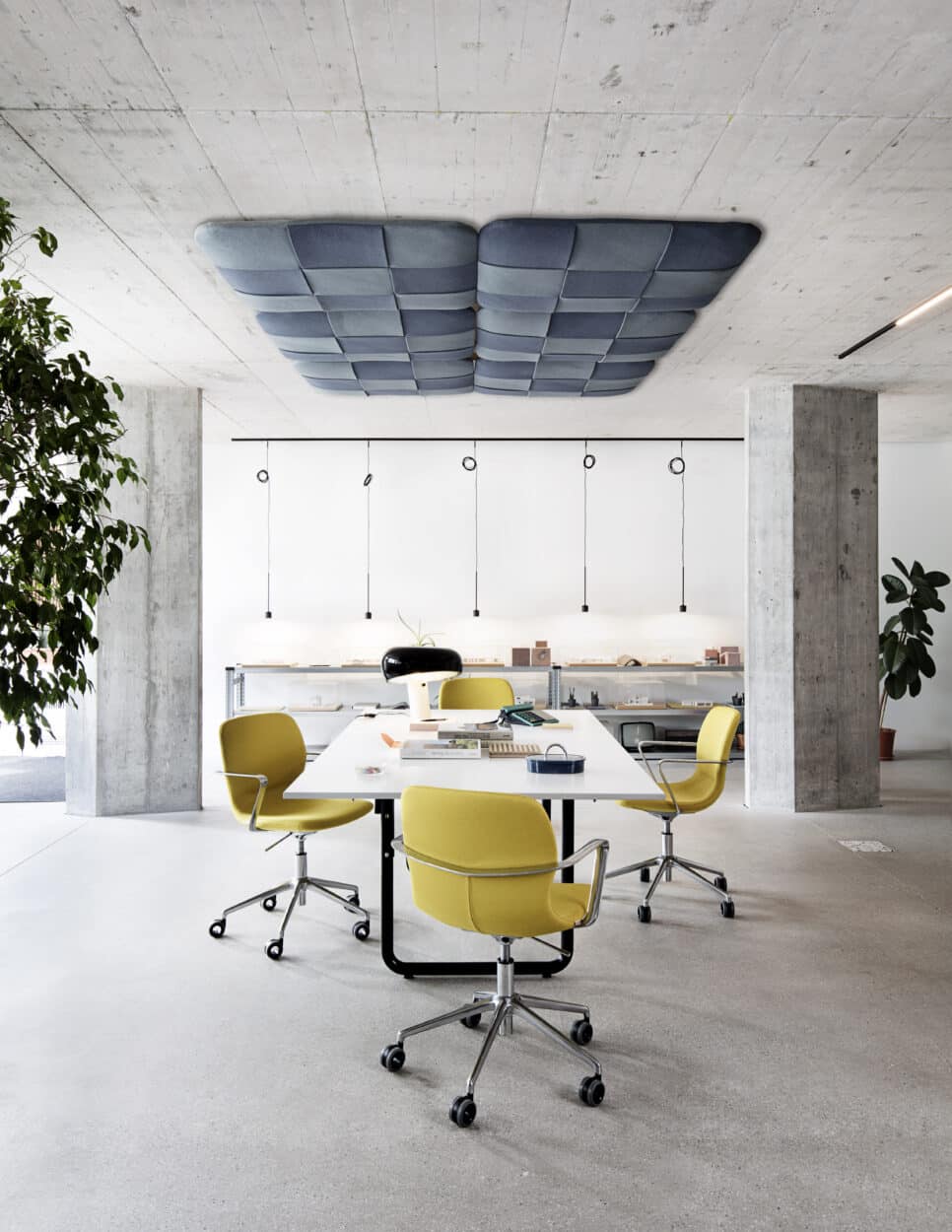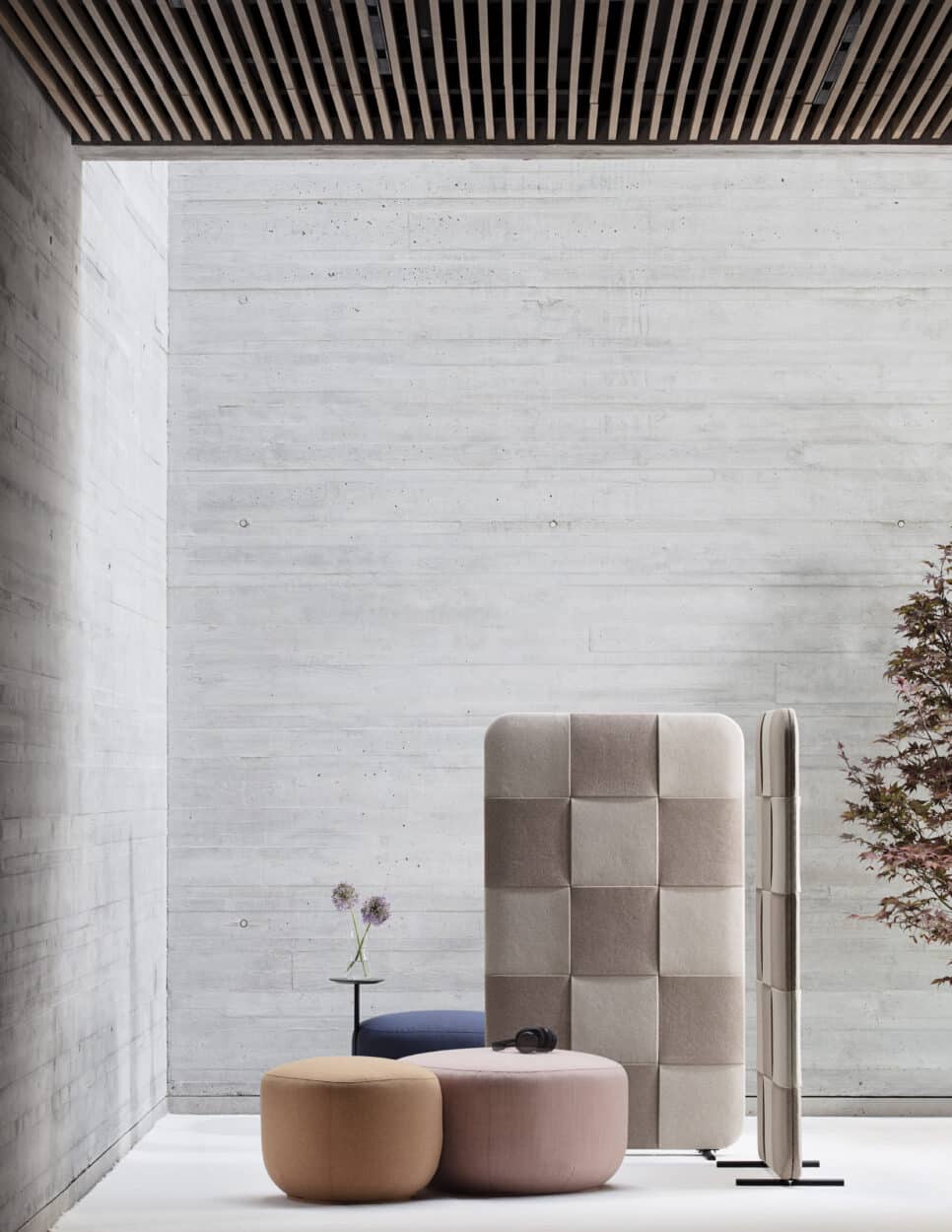 Desktop Gems and Smart Tools for Organizing
In order to solve one of the many annoyances of working at the office, the chaos of being entangled by numerous chords, brands such as Bachmann and ASA Plastici have created products for cable management. It might seem simple but many offices contain desks whose hidden outlets aren't easily accessible, creating frustration, so not only do employees feel bombarded with chords but they struggle to plug in.
Employees want to return to the office from time to time. As we mentioned earlier in the article, collaborators appreciate in-person meetings. Managing the mutual use of workspaces in order to facilitate project advancement will entice employees to return to the office more often.
Check out a variety of sockets on ArchiExpo.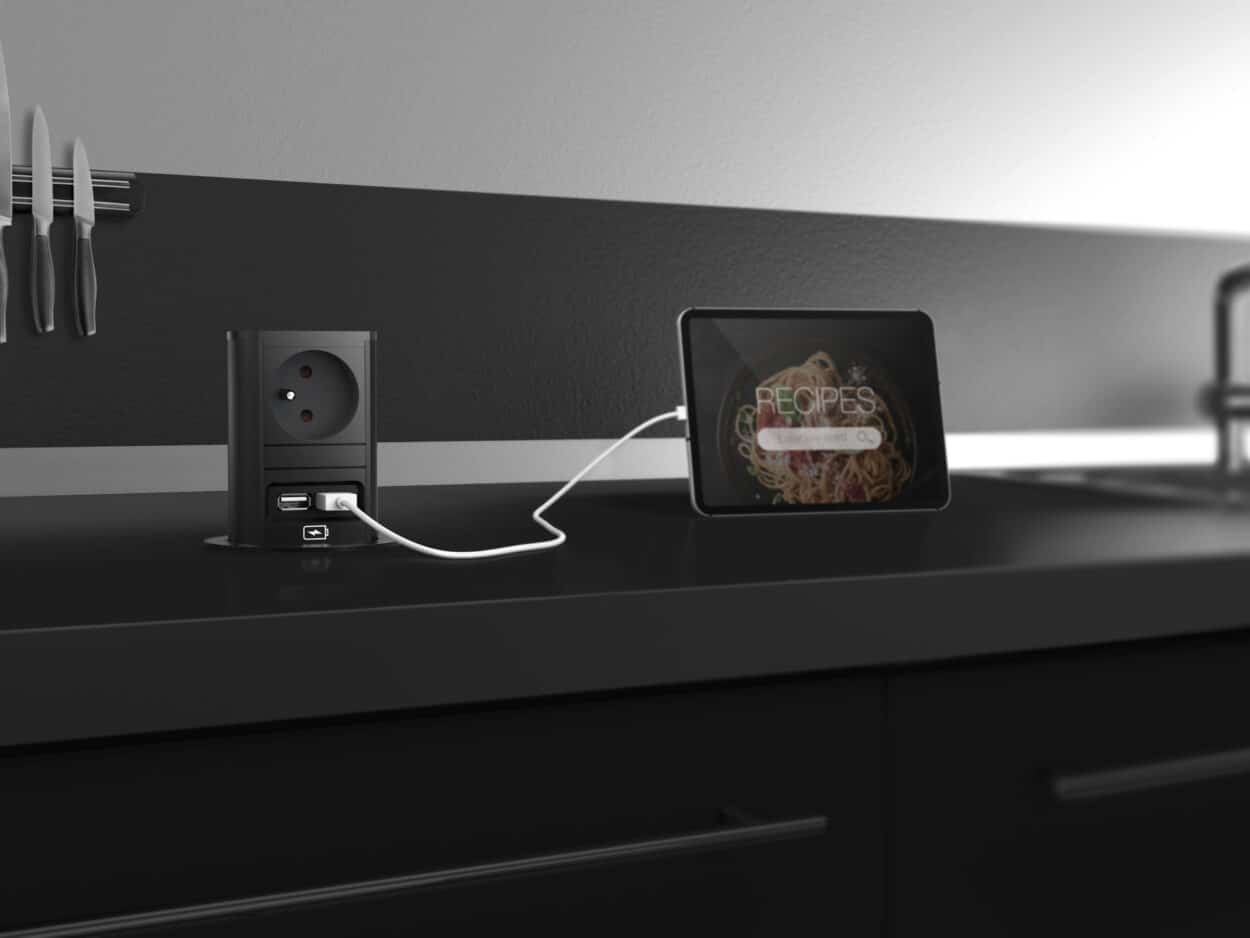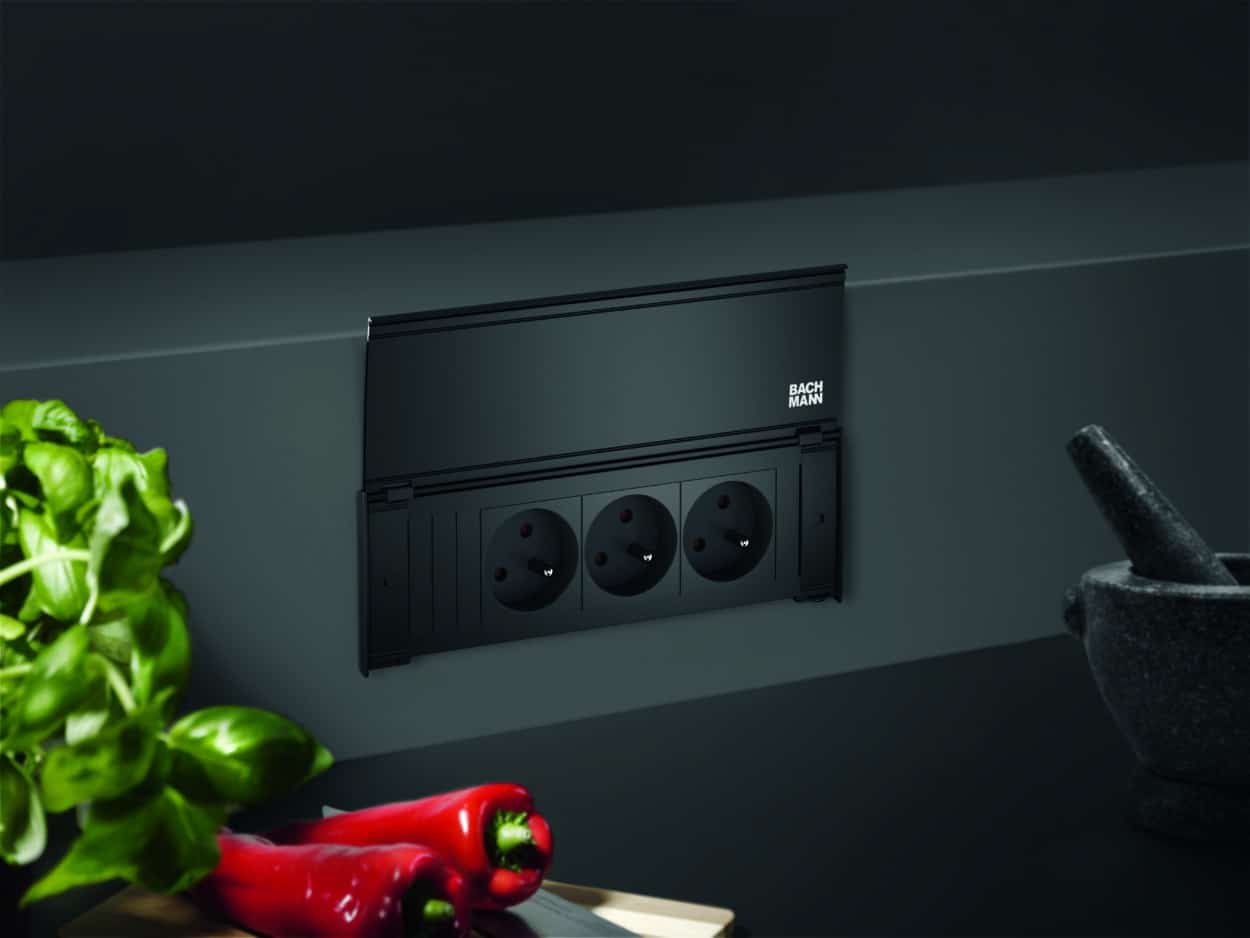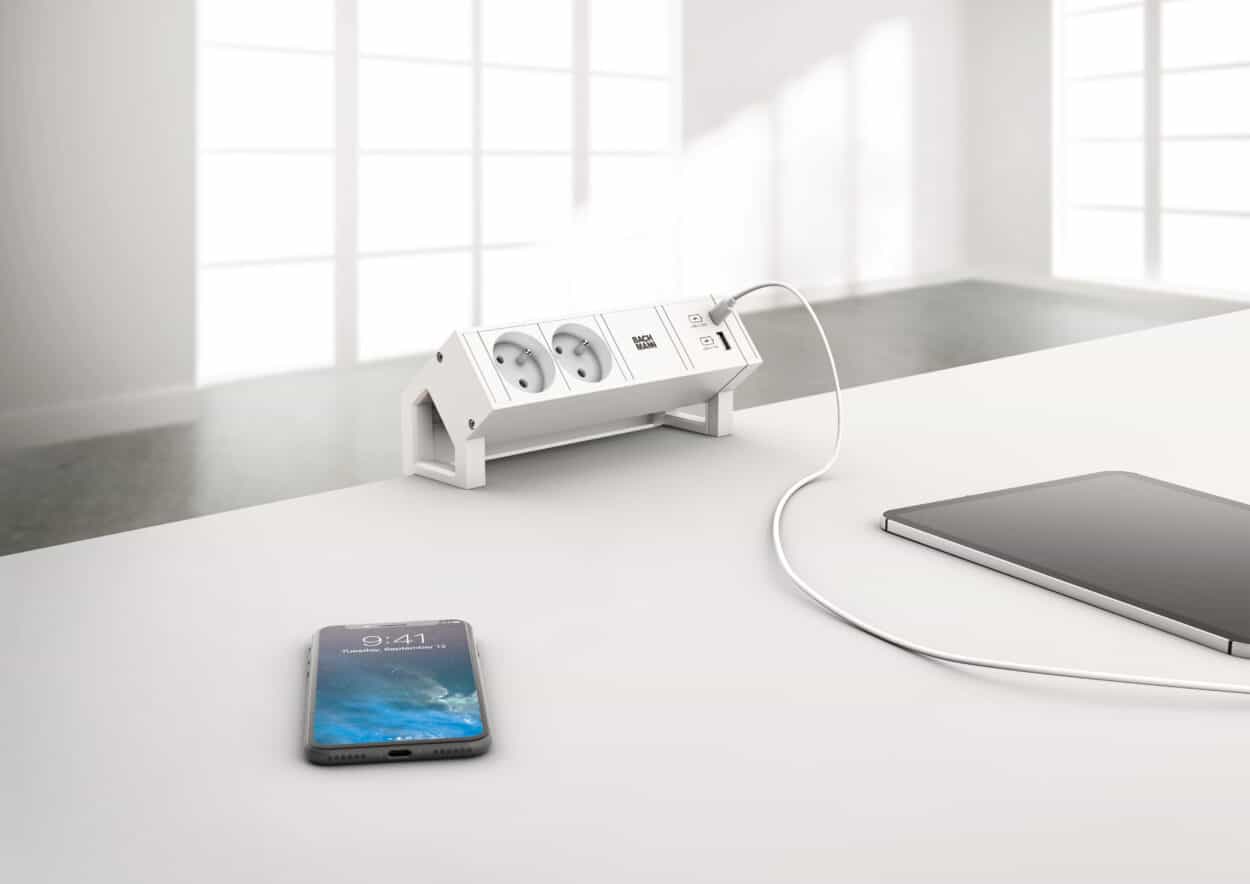 "Over the course of the pandemic, switching between the office, home office, and other work locations has become more common," said Maria Zaglauer.
As this trend is set to continue, implementing a tool to better manage office circulation might help. SharingCloud provides a variety of options, including the Instant Suite platform which combines its digital flex office software solutions for hybrid work organizations—booking a shared desk or meeting space becomes quick and easy. The company also has a number of in-office options such as its RoomPad.
Similarly, WorkLib acts as a digital assistant to navigate the hybrid world, combing in-office, home office and co-working spaces with more than 1,000+ on-demand available locations from which to choose; while Semana not only organizes employee locations but assists in planning office occupancy.