ICFF and WantedDesign—From embracing sustainable visions to reviving fading art forms, such as needlepoint, and redefining luxury, designers showcased their innovative and culturally representative creations, while the Best of Launch Award celebrated the ingenuity of stackable ceramic designs that facilitate mushroom growth.
May 21 – 23—The Javits Convention Center in Manhattan served as the grand stage for an extraordinary gathering of design brands from more than 30 countries, surpassing 400 exhibitors in number. Spearheading this captivating event were the directors of the International Contemporary Furniture Fair (ICFF) and WantedDesign, who united their creative forces to redefine the long-established trade show. With a renewed vision, Odile Hainaut and Claire Pijoulat, founders of WantedDesign and this year's program co-directors, infused the exhibition with a fresh perspective, emphasizing the sharing of best practices and nurturing the next generation of designers. This harmonious fusion of ICFF's and WantedDesign's objectives ignited a heightened sense of anticipation and enthusiasm for the future of design.
Amidst the unveiling of newly designed fair spaces and the immersive interactive experiences, one event stood out as the undisputed highlight on every attendee's agenda: the annual ICFF's Editors Awards. This year, however, WantedDesign added a captivating twist by presenting "The Best in Launch" award alongside the Editors Awards. WantedDesign's renowned program, known as "Launch Pad," offered a platform for 68 emerging designers. The submissions underwent meticulous evaluation by a panel of esteemed international industry experts, amplifying the significance of innovation and celebrating aspiring independent designers.
On the first day of the show, WGSN presented its anticipated global trend forecast for the industry. The group issued its 2024 big ideas about the momentum of people-power shifts, fluid states, and how across-the-board companies are provoking "protopias." In other words, sustainable innovation is the recurring key factor in the design future. Remarkably, this year's finalists and award winners have not only embraced these trends but also seamlessly incorporated them into their booth presentations.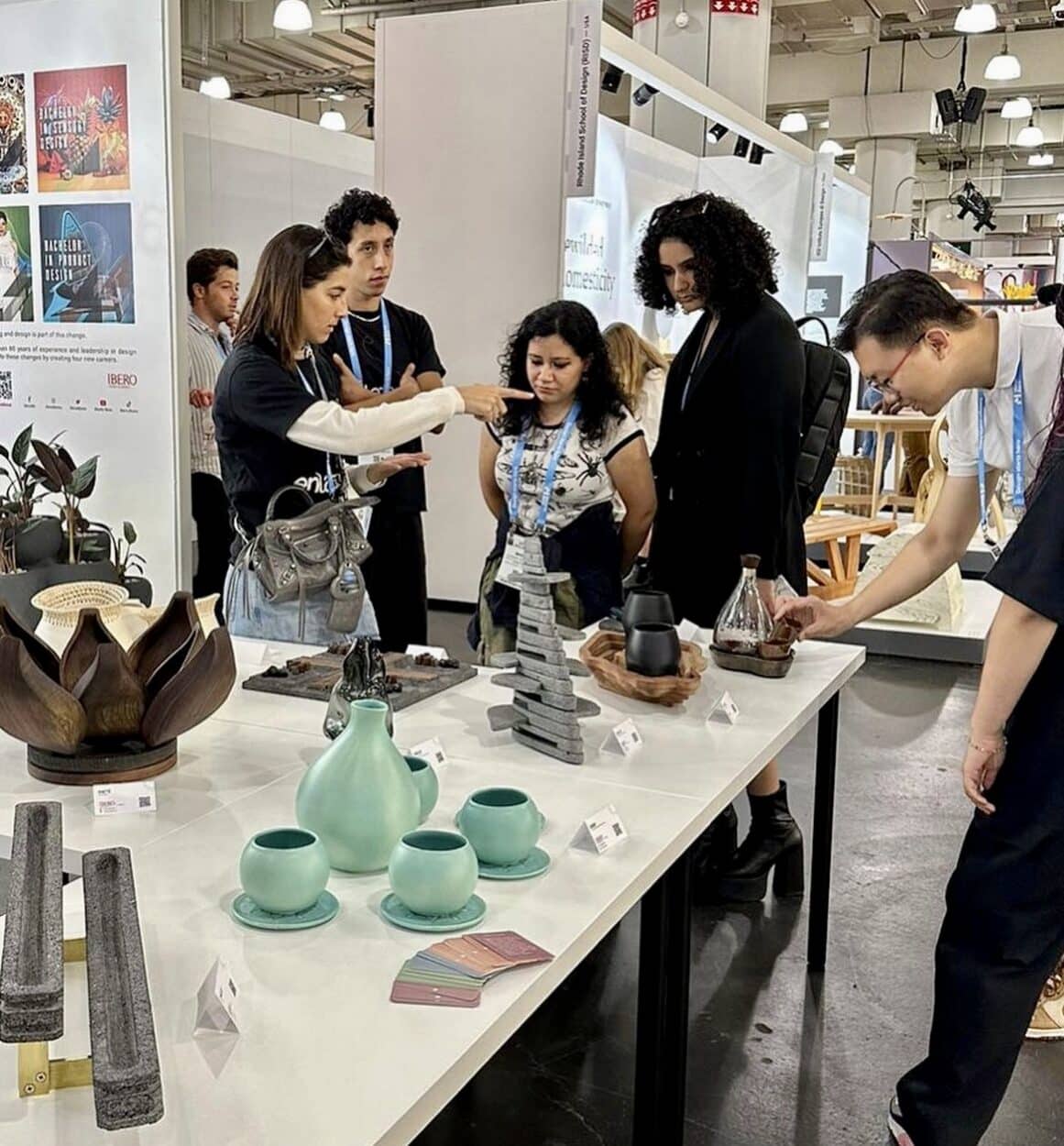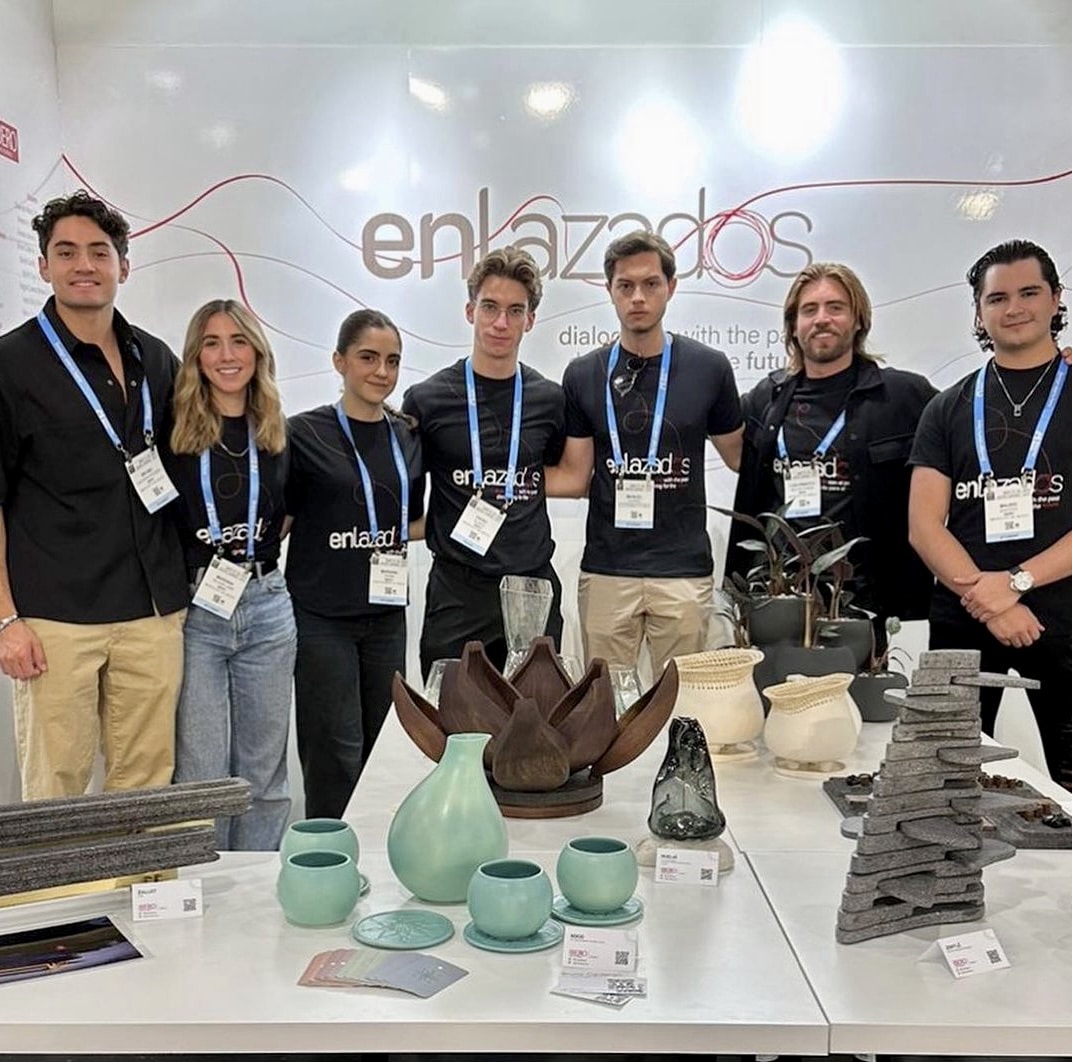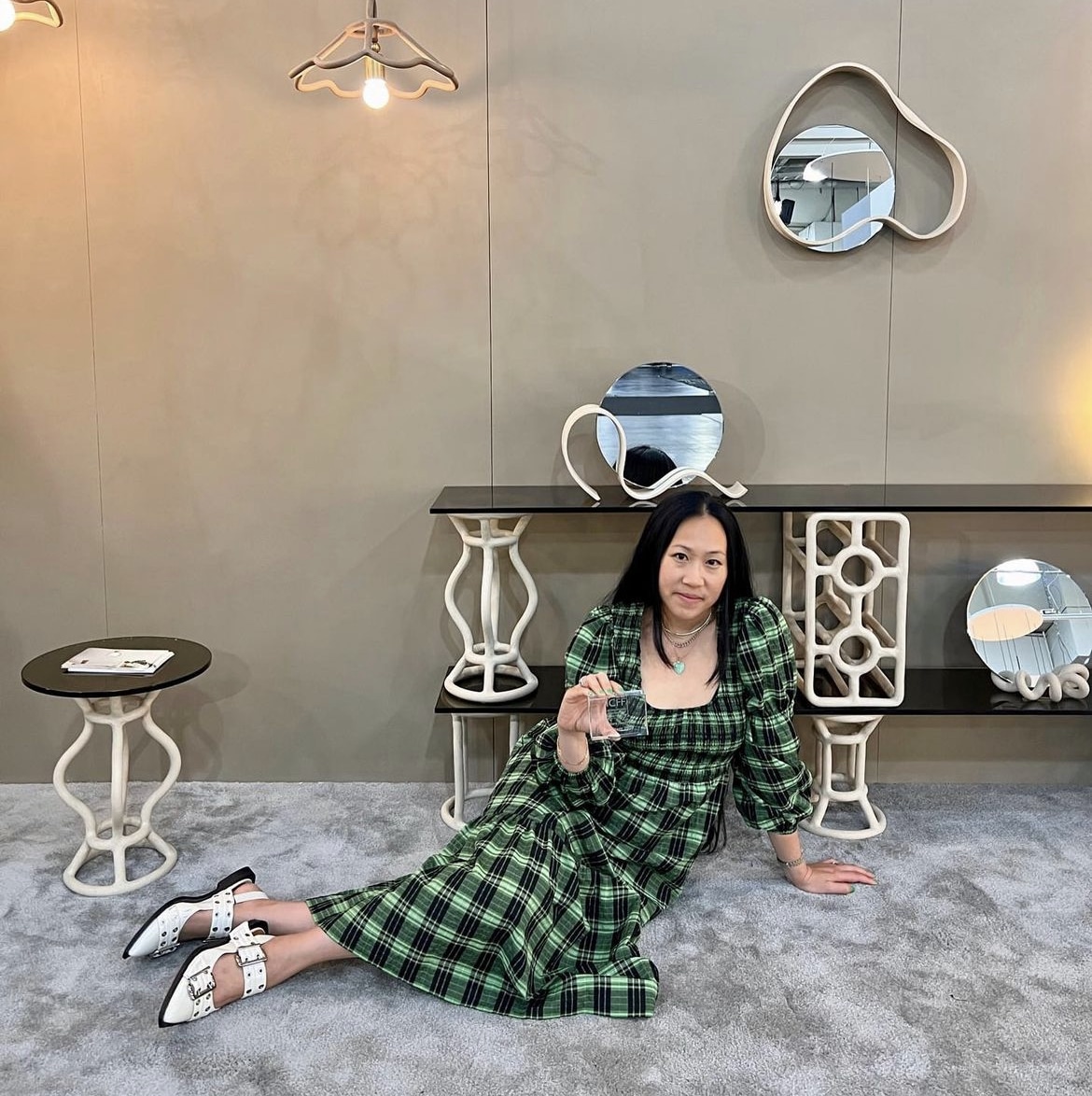 Embracing Trends and Cultural Representation: Virginia Sin's Sustainable Vision
One such visionary Virginia Sin, a designer hailing from the Asian American community and one of the few representatives at the fair, received the Editors' Awards Furniture 2023. In response to the pressing need for greater diversity and representation in the art and design world, Sin has wholeheartedly answered the call. She expressed her deep honor in representing Asian American women designers within this esteemed space. Sin's aspiration for her eponymous brand extends beyond commercial success; she envisions it as a heritage line, deliberately using her surname to convey this intention. At the heart of Sin's nod to sustainability is her company's design goal to create timeless furniture, encapsulating their motto of crafting "delightful pieces for the home."
Sin's award-winning piece, the modular 'Fig. Shelving System,' made its debut at ICFF 2023. This remarkable creation harmoniously combines hand-built ceramic fig shapes that support glass tiers, forming a symphony of design. The zen-like and mindful approach evident in Sin's work stands in stark contrast to today's popular buyer, whom WGSN refers to as the 'new nihilist.' This buyer is not concerned with elitism and exudes an almost carefree attitude when selecting art. By adhering to her artistic integrity, Sin effortlessly caters to this demographic by seeking to restore balance and authenticity in design.
Sin's ingenious designs, crafted from humble materials, impeccably bring to life her meta-conceptual ideas while embodying her artistic values. Through her work, she not only embraces the latest trends but also represents cultural diversity, demonstrating the power of design to bridge gaps and ignite meaningful conversations about sustainability and authenticity in the industry.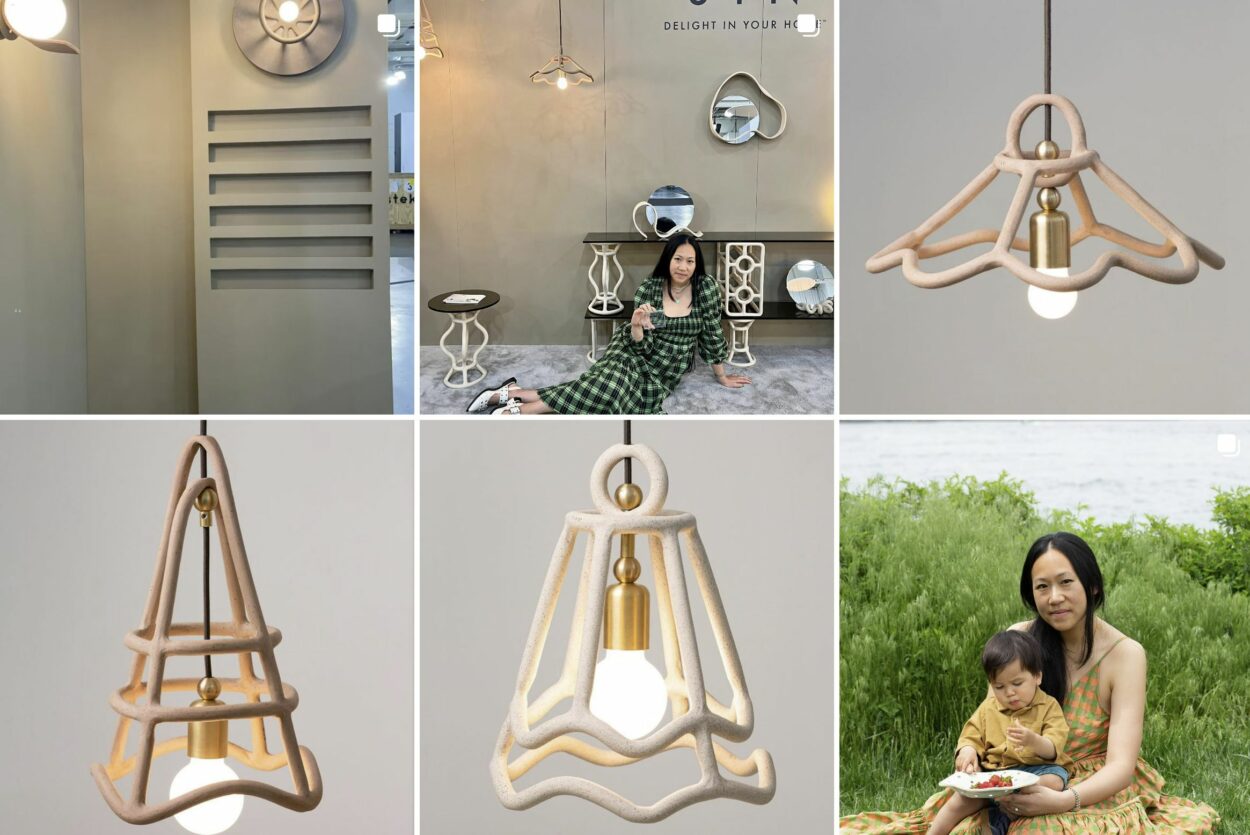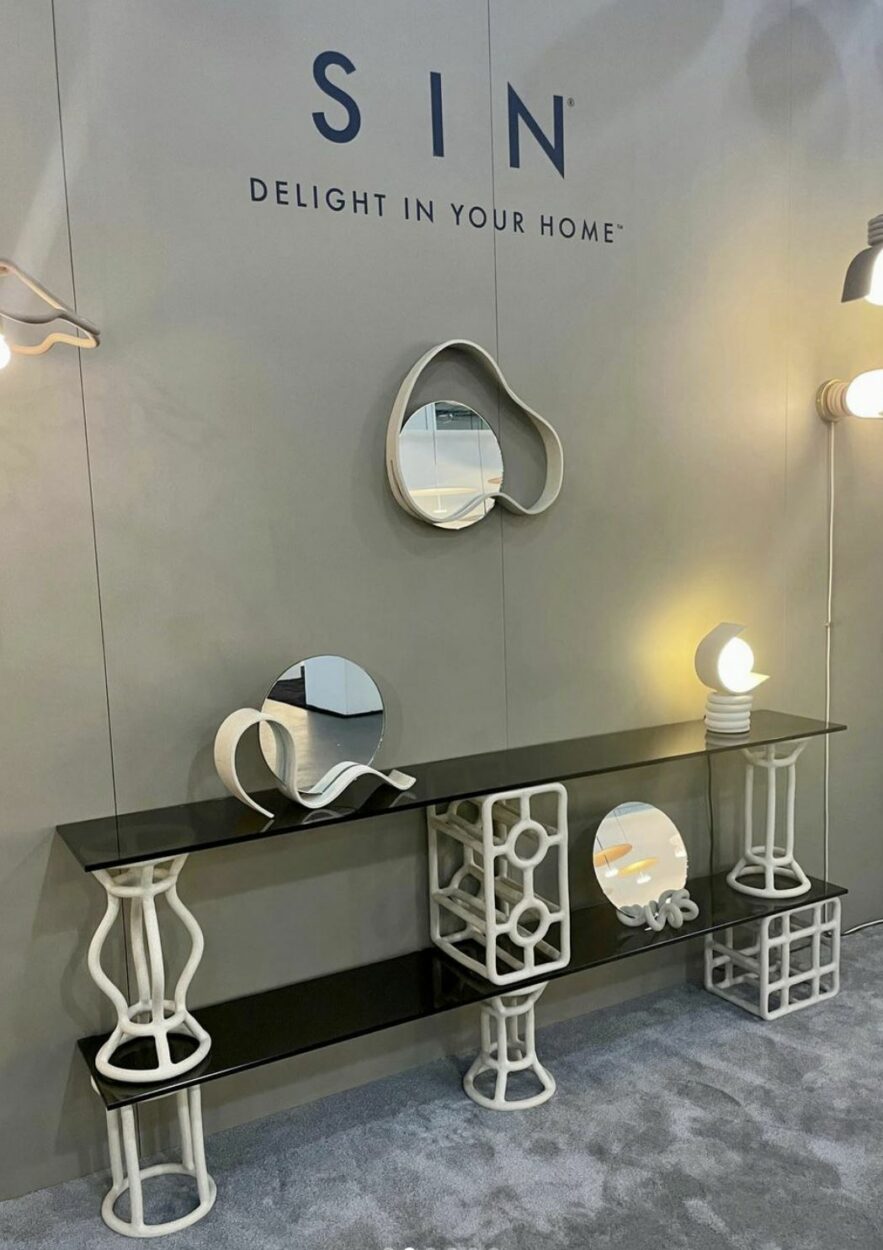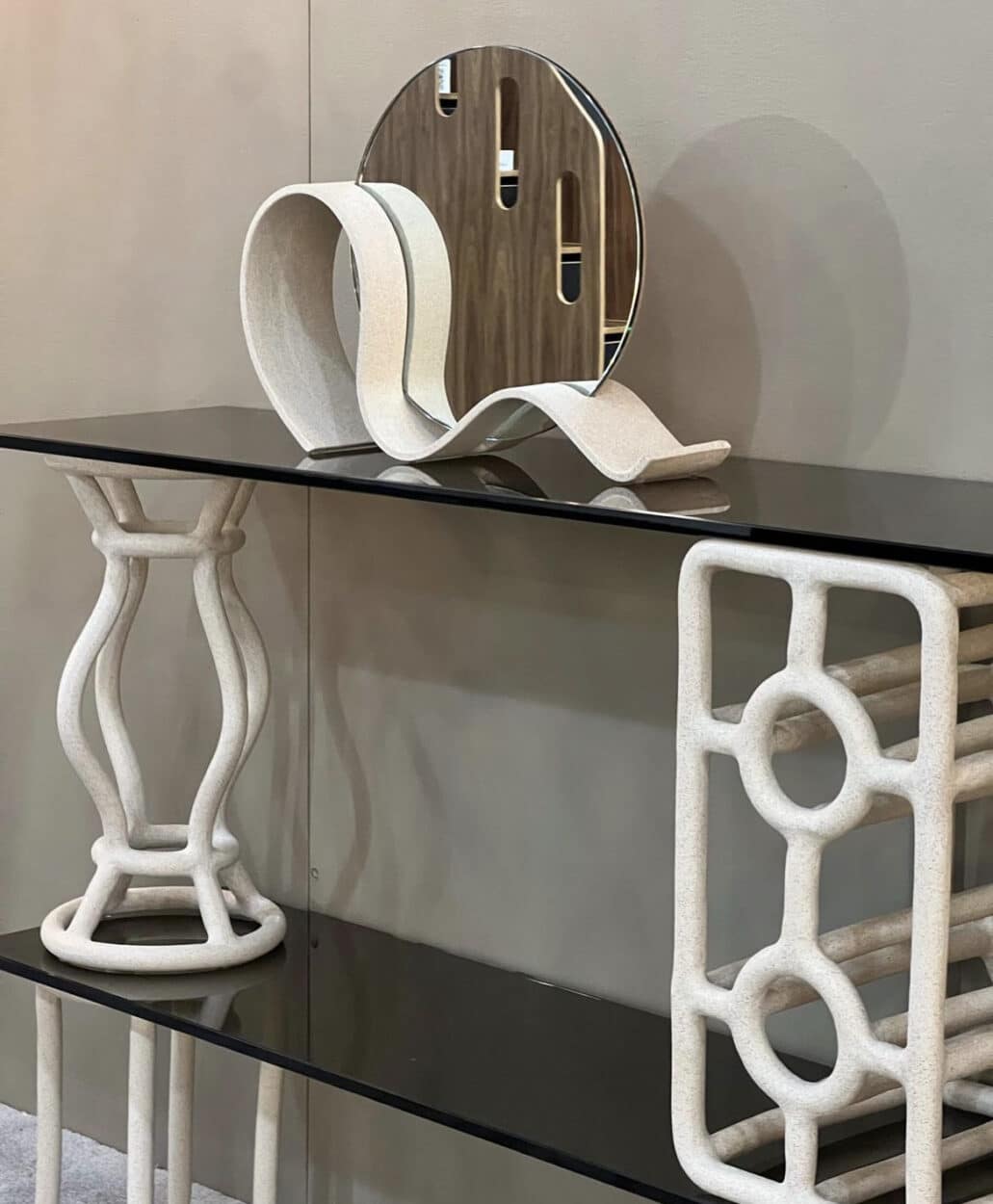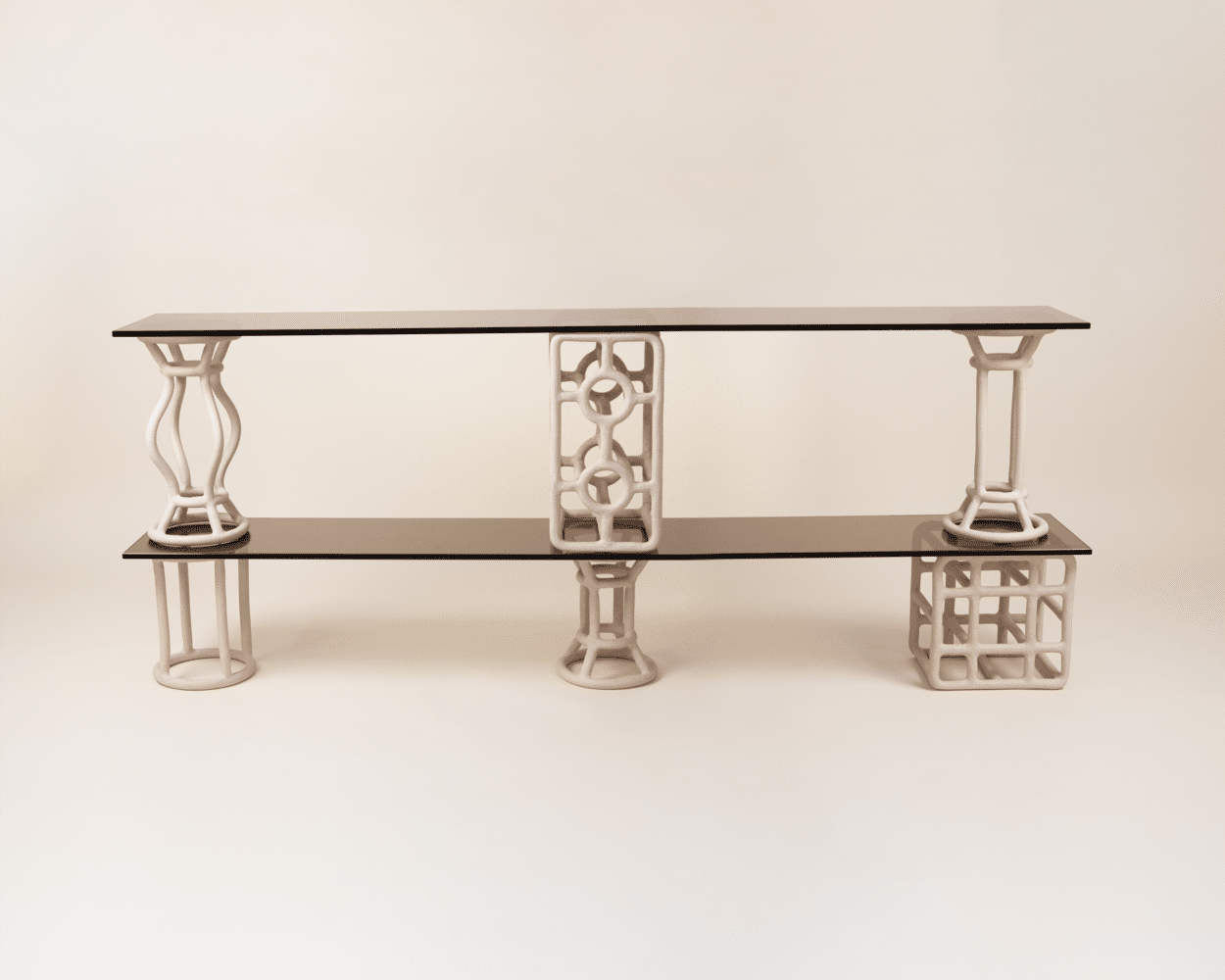 Reviving Needlepoint and Redefining Luxury: The Artistry of Jakub Staron
In the realm of preserving traditional craftsmanship, Jakub Staron of JD Staron, an Editors' Award winner in the materials/textiles category, breathes new life into a fading art form by reintroducing needlepoint to the ICFF stage. Staron reveals that during the pandemic, much of the Chinese needlepoint industry faced retirement, leaving a void of skilled artisans. To address this concern, Staron took it upon himself to train his weavers in the intricate art of needlepoint, fostering inspiration in the next generation of craftsmen and women. Taking a hands-on approach, Staron personally sheers, carries, and washes all the yarn used in his production site's river, while leading his team in hand-weaving every product, eliminating the need for external power sources. Remarkably, Staron's commitment to sustainability extends even further, as he eschews the use of electricity in his craft. At ICFF, JD Staron's acclaimed "Pure Collection" took center stage, emphasizing the importance of "doing your part" to maintain the cleanliness and sustainability of artistic processes.
Born two decades ago from the entrepreneurial acumen of Gosia and Jakub's unwavering creativity, J.D. Staron has become a beacon of innovation in the realm of floor coverings. Jakub seamlessly merges historical and groundbreaking weaves with a diverse selection of unconventional materials, offering a captivating range of rugs and carpets that captivate discerning interior designers and architects worldwide. Exclusive to the design trade, J.D. Staron's carpets are meticulously crafted with unwavering passion, unwavering pride, and an unrivaled level of sophistication. With Jakub Staron's visionary leadership, J.D. Staron continues to redefine the boundaries of luxury, combining timeless craftsmanship with sustainable practices, and captivating audiences with their exceptional creations.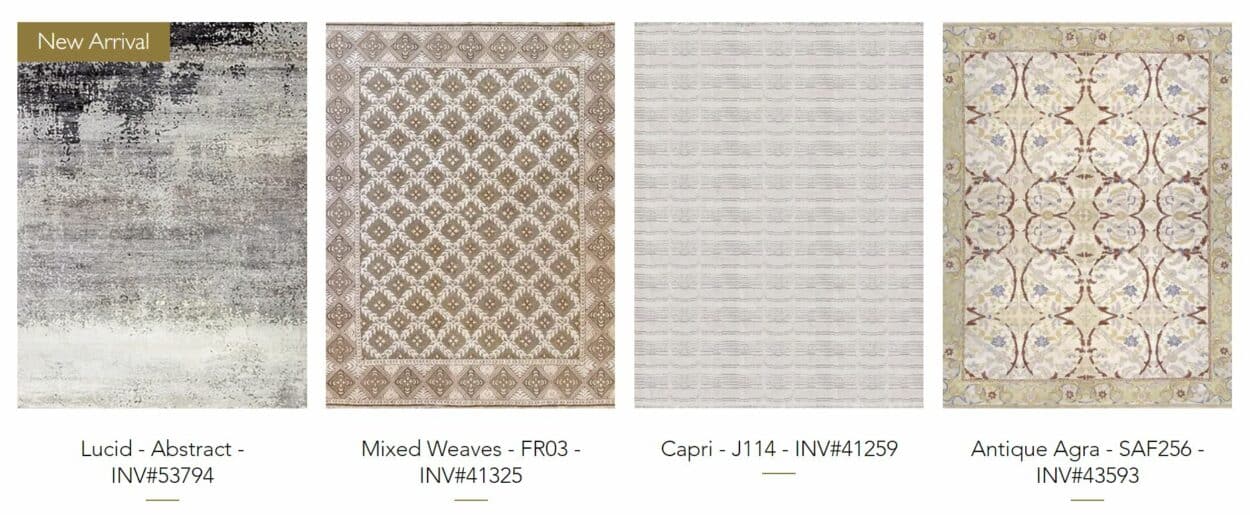 The Best of Launch Award: Stackable Ceramic to Grow Mushrooms
Sponsored by American Standard and presented with media partners Design Milk and Clever, WantedDesign Manhattan's Launch Pad is a premier international platform for emerging designers. There, designers showcase new concepts and prototypes in furniture, home accessories, and lighting. The platform offers manufacturers an opportunity to connect with fresh talent and discover innovative ideas. Divided into Furniture/Home Accessories and Lighting categories, the event features curated design studios and independent designers.
Fully in the spirit of sustainability and exploration, Good Growing uses its homeware line to fill the gap for the conscious consumer. Over at the Good Growing booth, this winner for the furniture/home accessories category launched their modular ceramic planter "Gus." Gus is a stackable ceramic designed to grow mushrooms. Mushrooms thrive in this product because of the vessel's self-regulating material which supports temperature and moisture conditions for growing.
"I am thrilled to be selected as a Best of Launch winner and think it's a great signal that a product designed for growing food sustainably has been spotlighted this year," Tori Deetz, founder of Good Growing said. "I believe the level of care and intentionality that goes into growing what we consume can shift our perspective from food as an ingredient on a shopping list, to a precious resource that is not to be wasted."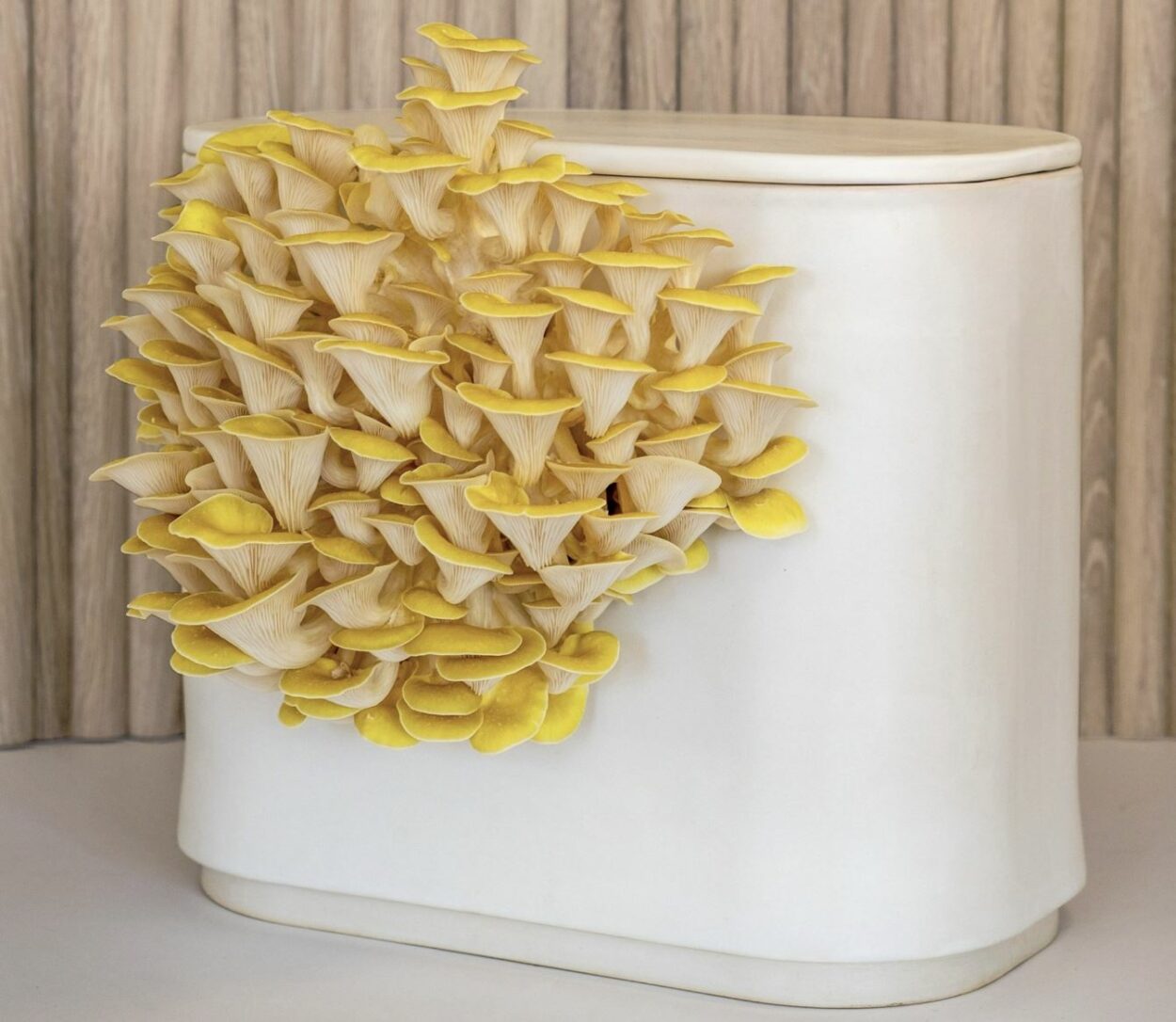 The Best of Students Award: IberoDiesño
WantedDesign's influence and collaboration at ICFF provide for more recognition and storytelling. This year, the Best of Students award was announced alongside the editors' awards. This award is a result of another WantedDesign programming their "school showcase." This opportunity grants design schools the place to introduce their students and their work to the industry. The Best of Students award for 2023 went to the students of IberoDiesño, the first design school in Mexico City. The presenter from Alessi complimented how Universidad Iberoamericana students' presentation beautifully threaded Mexican cultural history into the future. The collective works from the students were mainly pottery, ceramics, and small storytelling sculptures.
A new sense of purpose redefined ICFFX WantedDesign 2023 and the show provided us with enough stories and thought-provoking conversations until next year.