The new Efiɛ Gallery in Dubai promotes African artists. In this inaugural exhibition, the gallery invited renowned Ghanaian artist El Anatsui who uses resources typically discarded such as liquor bottle caps and cassava graters to create sculptures that defy categorization.
Dubai—In line with its foundational principles to promote mid-career and established African artists from within the continent and the diaspora, with a focus on West African art; the new 3,000 sqm Efiɛ Gallery hosts Shard Song, a solo exhibition of renowned Ghanaian artist El Anatsui, beginning March 8, 2022.
El Anatsui is known for his large-scale sculptures which transform simple materials into stunning works of his imagination including his bottle cap works which build mosaic-like tapestries from scraps of metal, earning him the Golden Lion for lifetime achievement at The Venice Biennale. 
Shard Song references the fundamental unit in El Anatsui's work: the broken fragment. The exhibition at the Efiɛ Gallery, located on Al Khayat Art Avenue, an exciting new cultural destination, will present several of El Anatsui's signature bottle cap works alongside a series of new wooden sculptures produced this year.

As a Ghanaian artist and one of Africa's most acclaimed contemporary artists, El Anatusi's work will form the inaugural exhibition for Gallery Efie which has been co-founded by Ghanaians Kobi, Kwame and Valentina Mintah. The gallery will also host a studio for residency programs and a vinyl record gallery that will exhibit rare and important vinyl records from around the world.
The selected artist has spent much of his achievement-packed career living and working in Nigeria. He currently runs a very robust studio practice, situated in Nsukka, Enugu, Nigeria, and Tema, Ghana. He is one of the most highly acclaimed artists in African History and foremost contemporary artists in the world.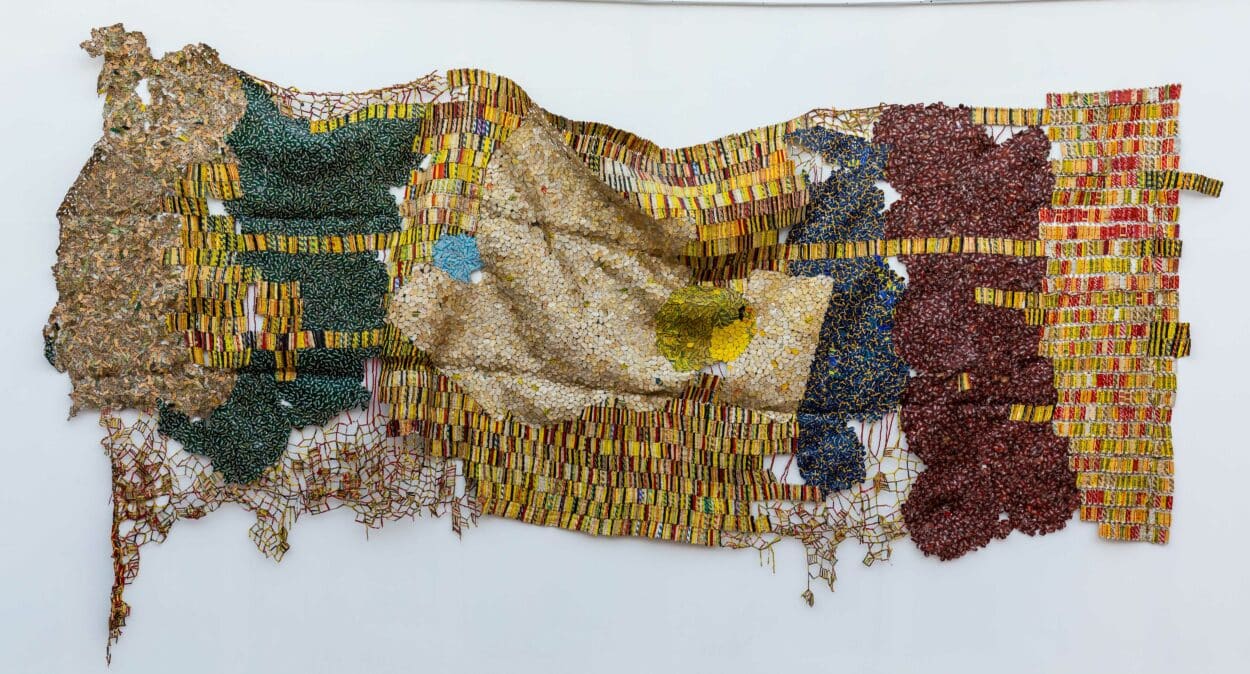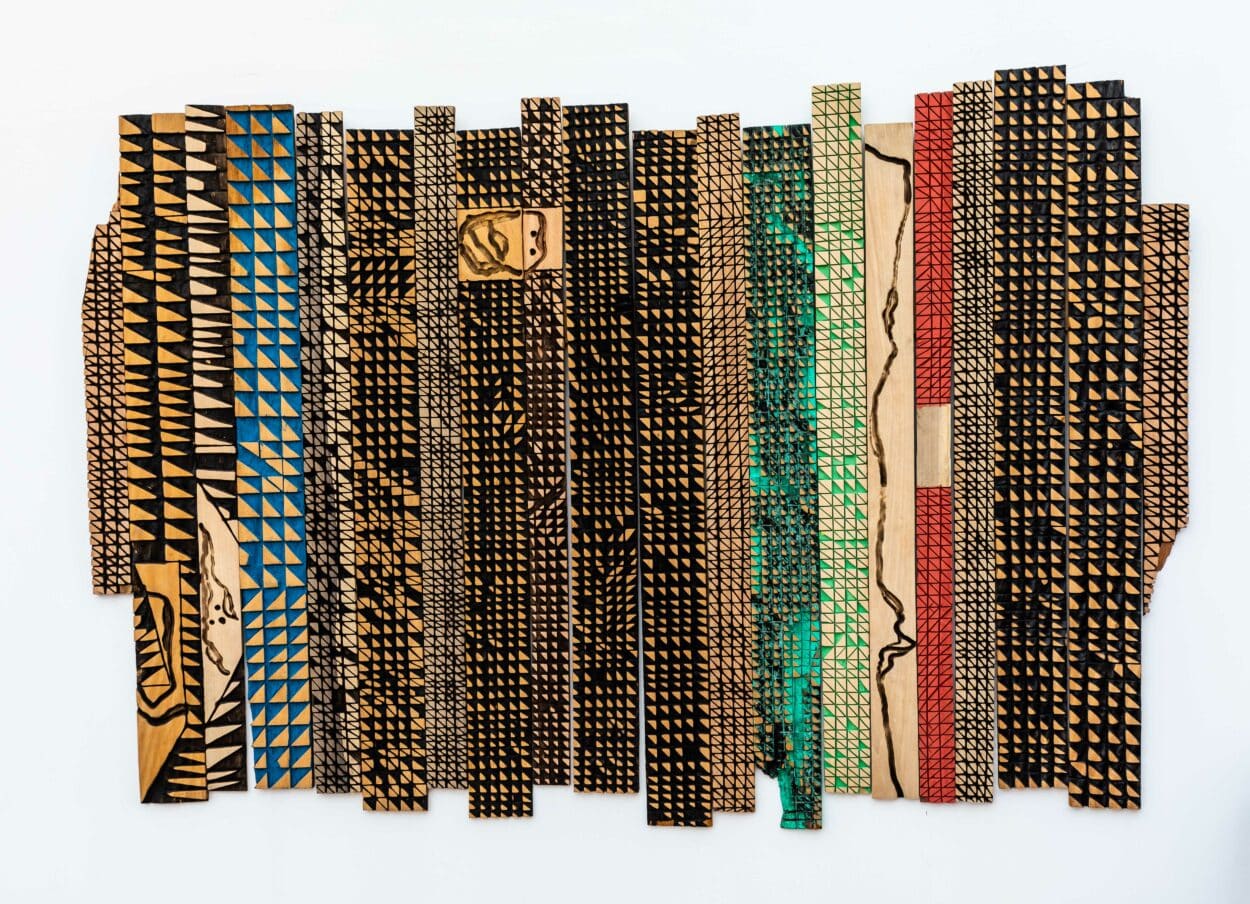 El Anatsui uses resources typically discarded such as liquor bottle caps and cassava graters to create sculptures that defy categorization. His use of these materials reflects his interest in reuse, transformation and an intrinsic desire to connect to his continent while transcending the limitations of place. His work can interrogate the history of colonialism and draw connections between consumption, waste and the environment, but at the core is his unique formal language that distinguishes his practice.
Anatsui is well-known for large-scale sculptures composed of thousands of folded and crumpled pieces of aluminum bottle caps sourced from local alcohol recycling stations and bound together with copper wire. These intricate works, which can grow to be massive in scale, are luminous and weighty, meticulously fabricated yet malleable. He leaves the installations open and encourages the artworks to take new forms every time they are installed.
El Anatsui was born in 1944 in Anyako, Ghana, a citizen of the Ewe Nation and son of a master weaver of Kente cloth. He acquired art training at the College of Art, Kwame Nkrumah University of Science and Technology in Kumasi, one of the highest-ranking universities in Ghana. In 1975, when he had graduated from the university, El began teaching at the Fine Arts Department, University of Nigeria, Nsukka. He taught at UNN for over four decades as a Professor of Sculpture.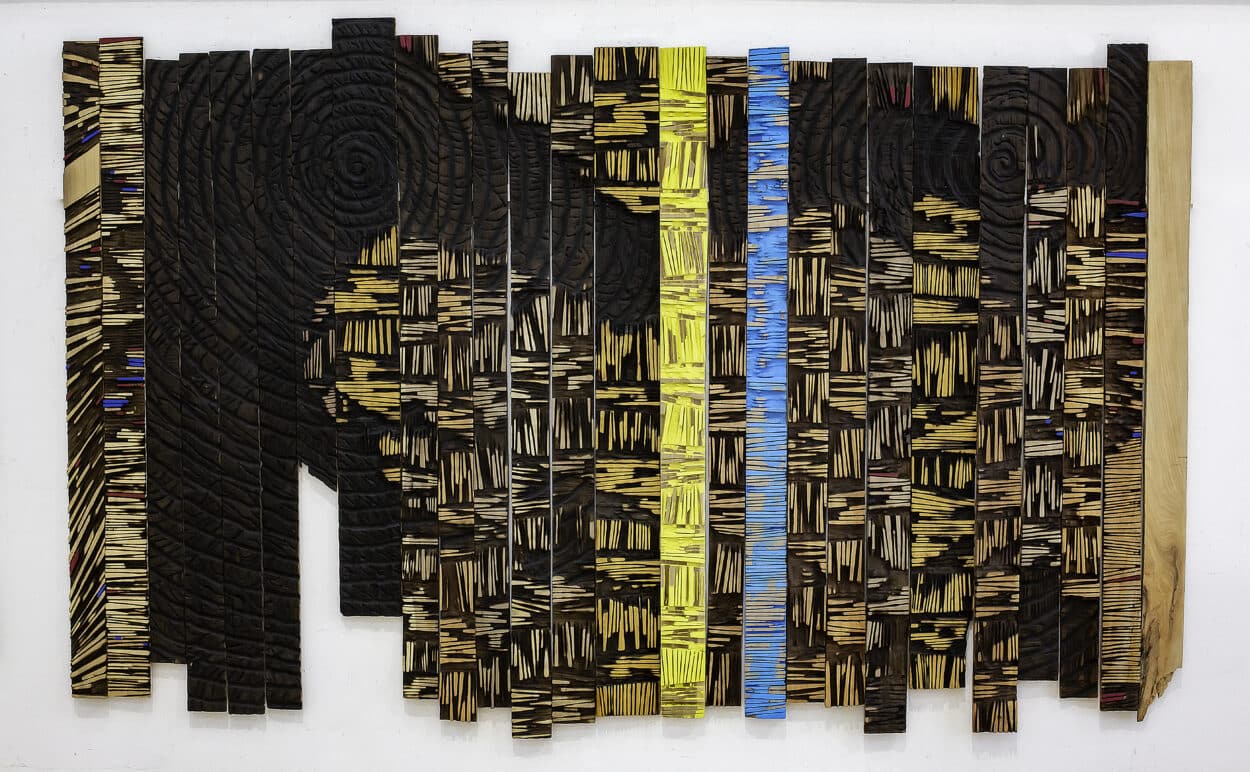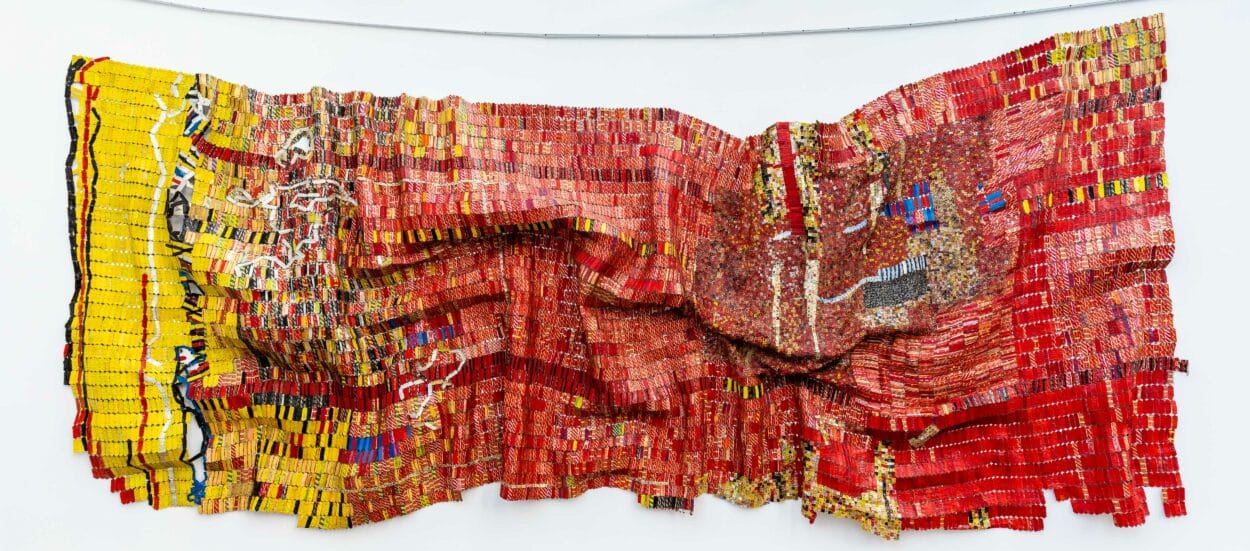 As a member of the faculty at the University of Nigeria, Nsukka, El Anatsui started to incorporate Uli and Nsibidi of southeastern Nigeria into his work alongside his indigenous Adinkra symbols and other Ghanaian motifs and ideographic and logographic symbolism. He soon after became affiliated with Nsukka Group, a group with a shared vision to revive the practice of Uli and incorporate its designs into contemporary art.
El Anatsui's works can be found amongst some of the most prestigious art collections in the world including permanent collections of The Metropolitan Museum of Art, NY; The Museum of Modern Art, NY; National Museum of African Art, Smithsonian Institution, Washington DC; The British Museum; the Vatican Museum and many more.