The winter season is approaching for many parts of the world, and renowned brands have prepared a number of holiday designs for our interiors.
We're following our selection of outdoor table lamps for winter bliss with an inspirational collection of holiday designs that can add joy to the ambiance of interiors—and exteriors if the objects are exhibited in display windows. Today, interior designers are thinking not only about which objects will contribute to the spirit of the moment but which ones will also impact the environment in a less harmful way. As we seek products made from recycled or sustainable materials, here are a few ideas to consider for the holidays.
Reinterpreting the Traditional Christmas Symbol with Riva 1920
The Italian brand Riva 1920 has an entire section dedicated to eco-design, with many of its products being made from different types of wood such as Kauri and Cedar as well as recycled woods like Briccole—oak posts used as tide markers in the lagoon of Venice. The company designs and manufactures a large variety of furniture, lighting and accessories. For this time of the year, the team puts together an ensemble of Christmas products. Now, they've released new objects that reinterpret the traditional symbol of Christmas by sculpting scented Cedarwood into a collection of small pine trees flanked by elegant wooden balls as classic Christmas baubles made of thousand-year-old Kauri wood.
The Xmas Collection branded Riva1920 is made of reused scented cedar wood from Lebanon, obtained from the scraps of the processing of the brand's benches and stools. Skilled craftsmen work at each stage to fabricate the small Christmas trees with complete respect for nature.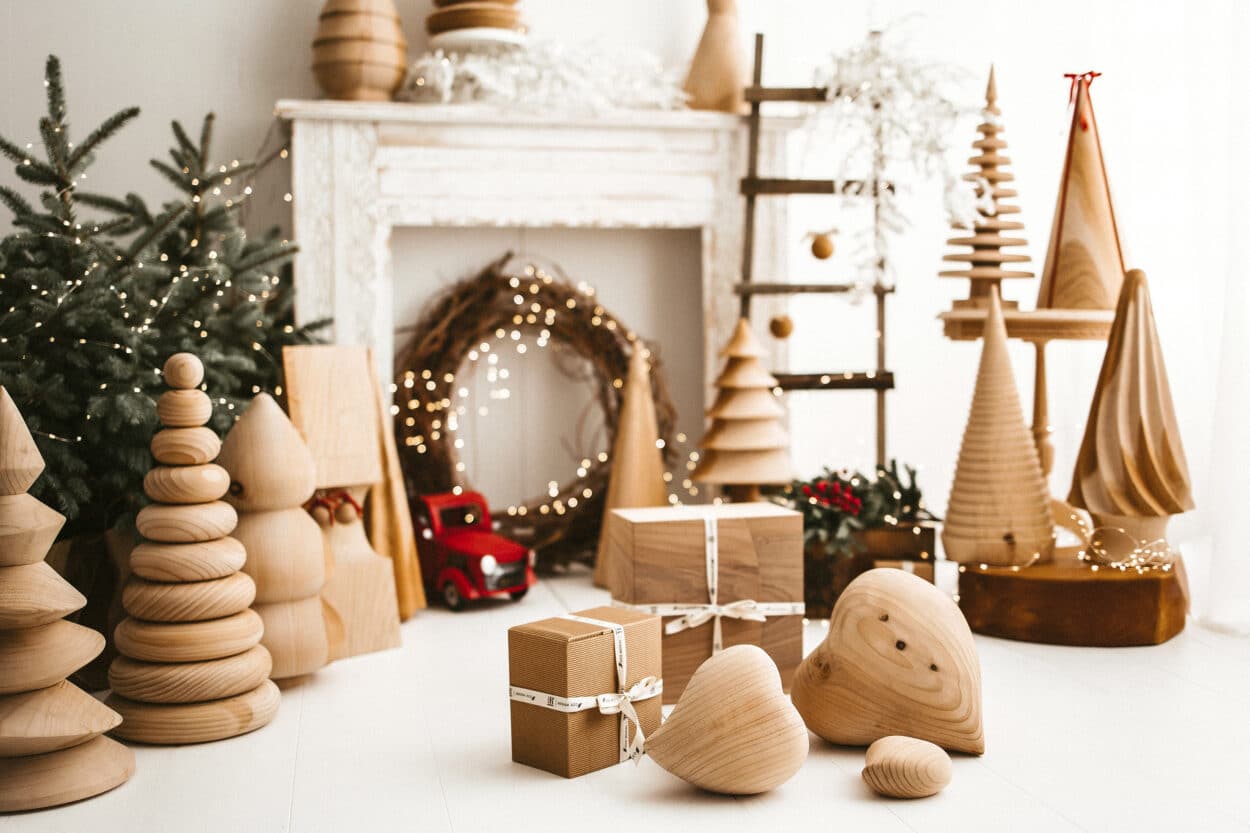 Inspirational Idea: Christmas Stars by Snøhetta for Norwegian Cancer Society
Since 2012, stars have been displayed in the windows of hospitals, businesses and households across Norway during the holiday season as part of the Christmas Star Campaign, an annual fundraiser for the Norwegian Cancer Society. To celebrate the 10th anniversary of the campaign, the organization commissioned Snøhetta to design the stars.
Snøhetta designed a collection of three new stars. The smallest one is a paper star that can be used for decorating the Christmas tree but also functions as a to-and-from note for Christmas presents. A larger paper star is mainly meant to decorate the windows at hospitals but can also be bought for businesses and private households, and the third is a limited edition, handmade candle holder in brass, made by the traditional and highly skillful artisans at TH. Marthinsen's factory in Tønsberg, Norway.
They produce the objects in Norway and avoid any use of plastic in both the stars and the packaging and source material as locally as possible. Making the stars from paper render them lightweight and recyclable. They can also be shipped flat, which brings down transportation and storage emissions. In addition to selling the star in stores and online, Snøhetta has also created an online template of the star that is available to download with instructions on how to assemble it. 100% of the income generated from the sales of the Christmas Stars goes to the Norwegian Cancer Society's lifesaving cancer research.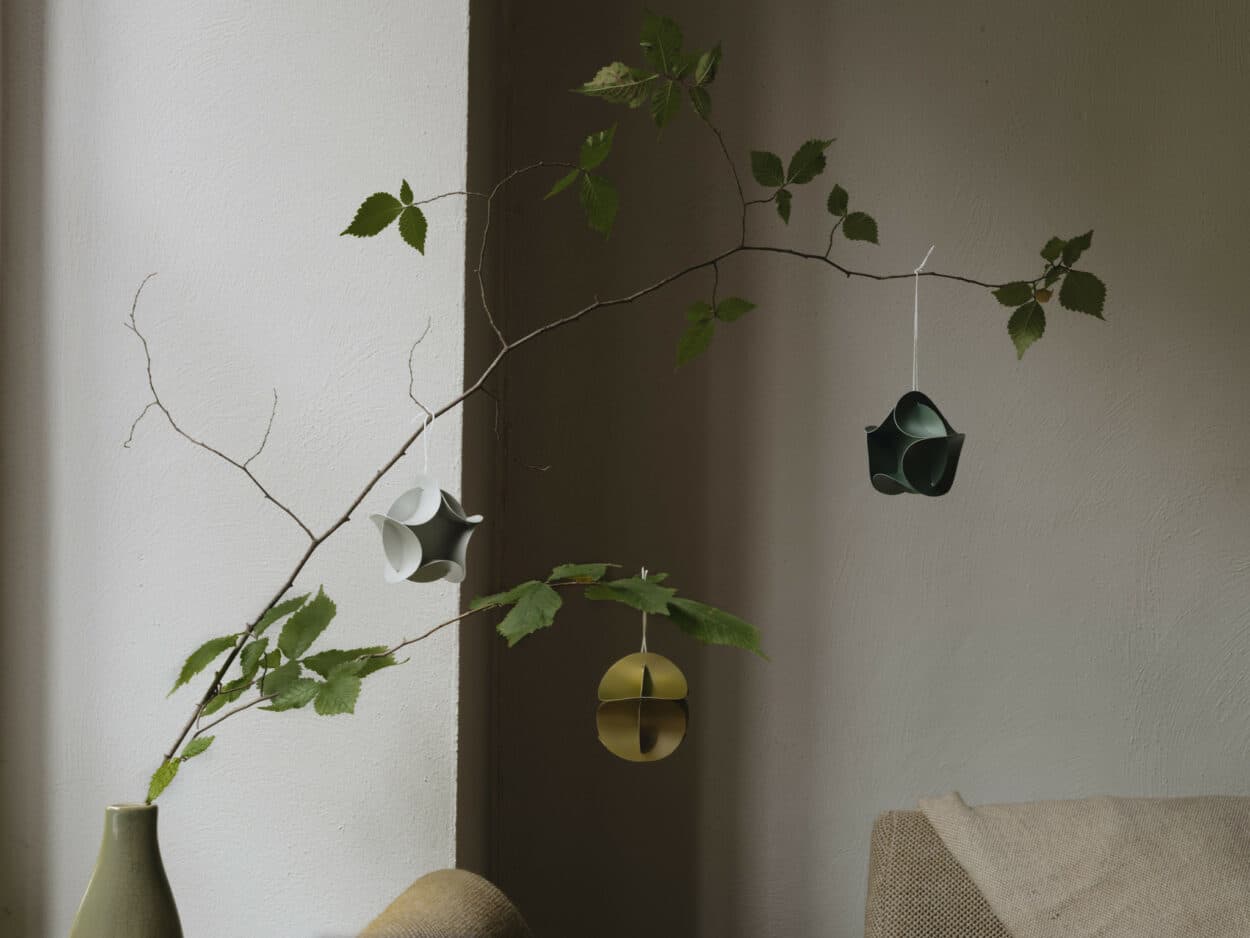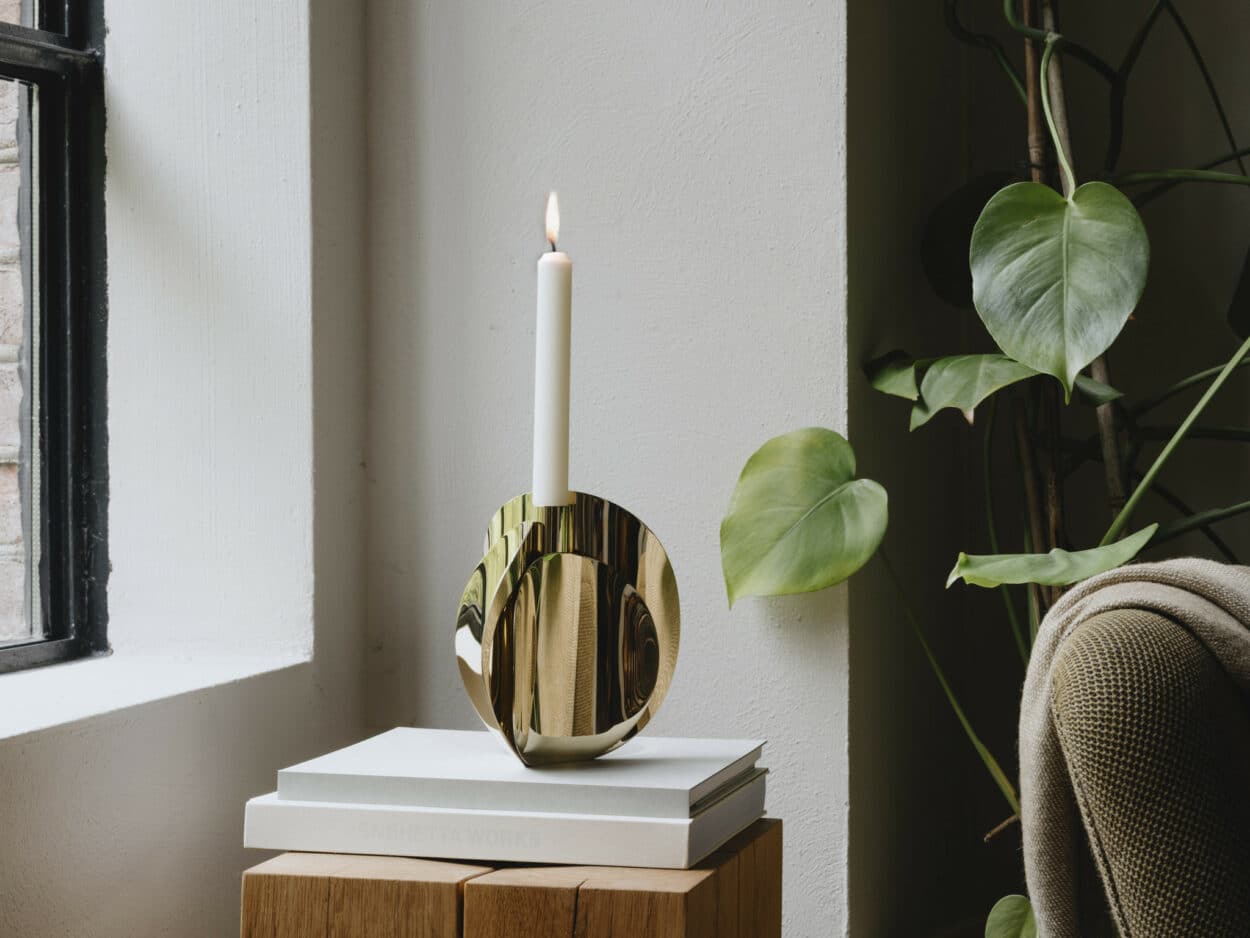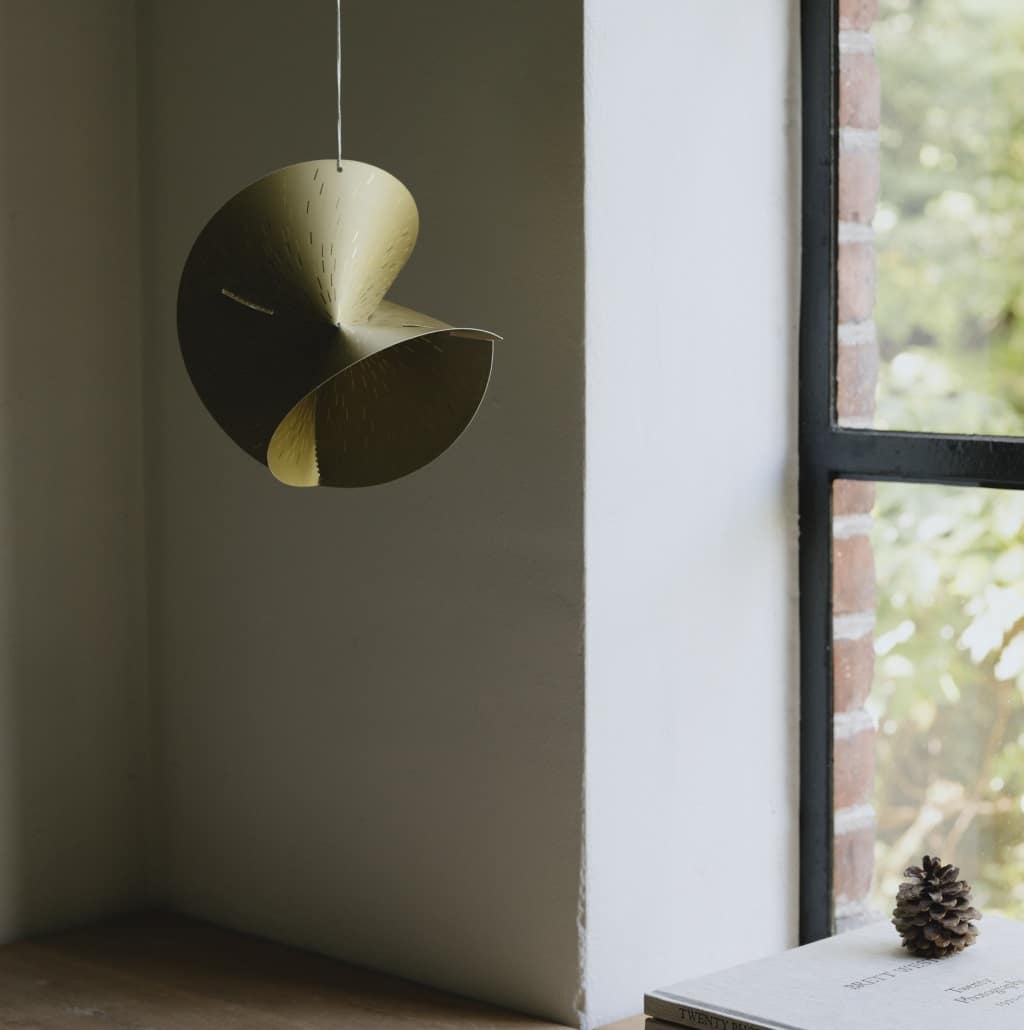 Products for Comfortable and Luxurious Home Interiors for the Holidays
Nothing says comfortable more than a giant blanket of yarn. Panapufa uses 100% Merino wool to fabricate clothing and home textiles such as rugs, blankets and poufs. They combine the oversized chunky weave with contemporary fashion trends and reference Polish folk tradition with a wealth of colors, patterns and handcraft techniques. Their furniture pieces combine the use materials of the materials such as wool, cotton, wood and upholstery fabrics like velvet and chenille. The new Chevron wool blanket is a chunky knit blanket with two decorative braids made from Merino yarn, making it very strong and durable. They also sell chunky yarn for arm knitting and sweaters as well as tools for DIY projects.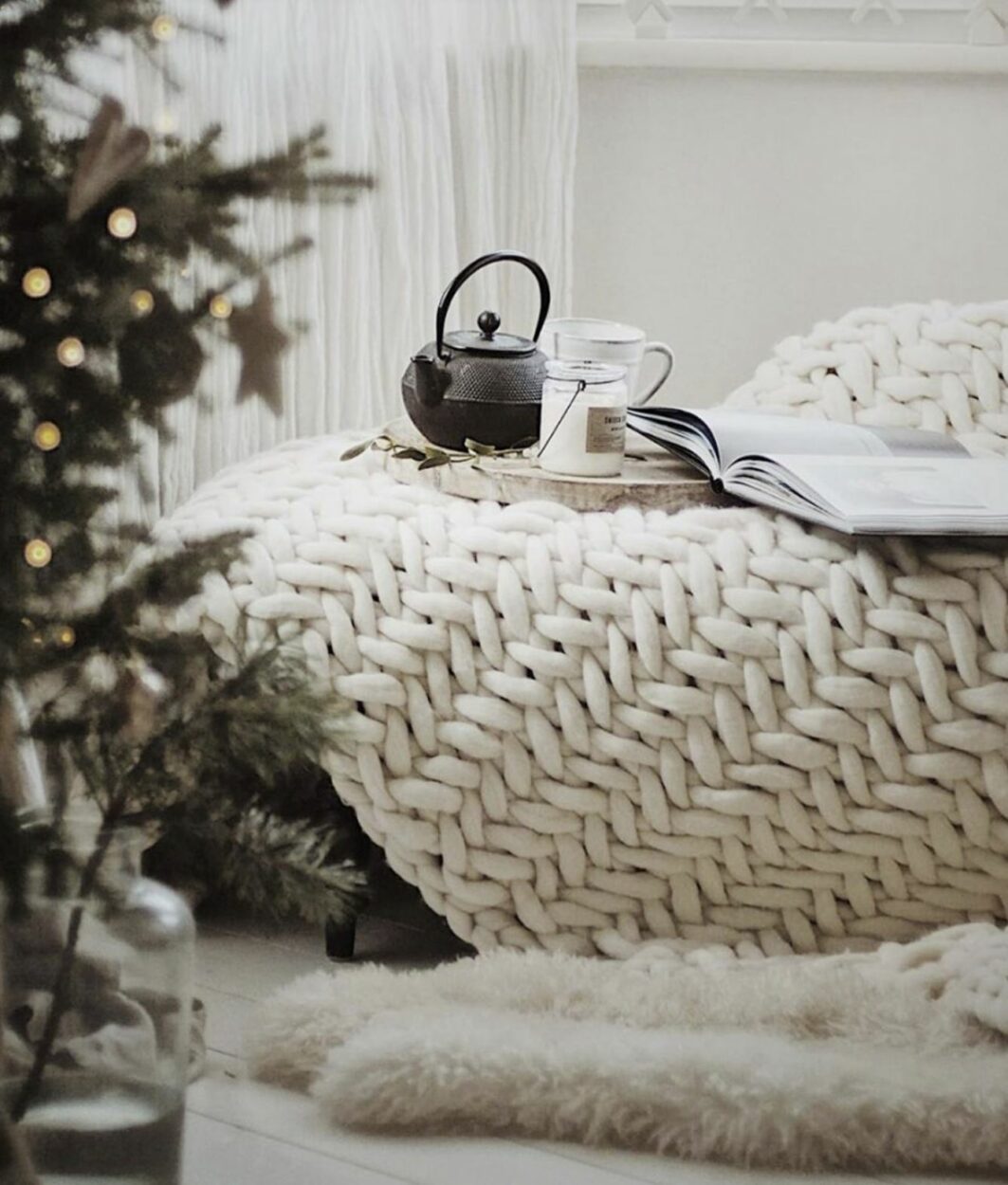 Wrapped in a chunky wool blanket, sipping tea, why not take a glance at the handmade Eclosion mirror on the wall? Ceramicist Sophie Luline integrated a small, round mirror at the heart of a ceramic floral frame. It's her idea that the human face might equate to a moving element that emerges from a dreamlike nature.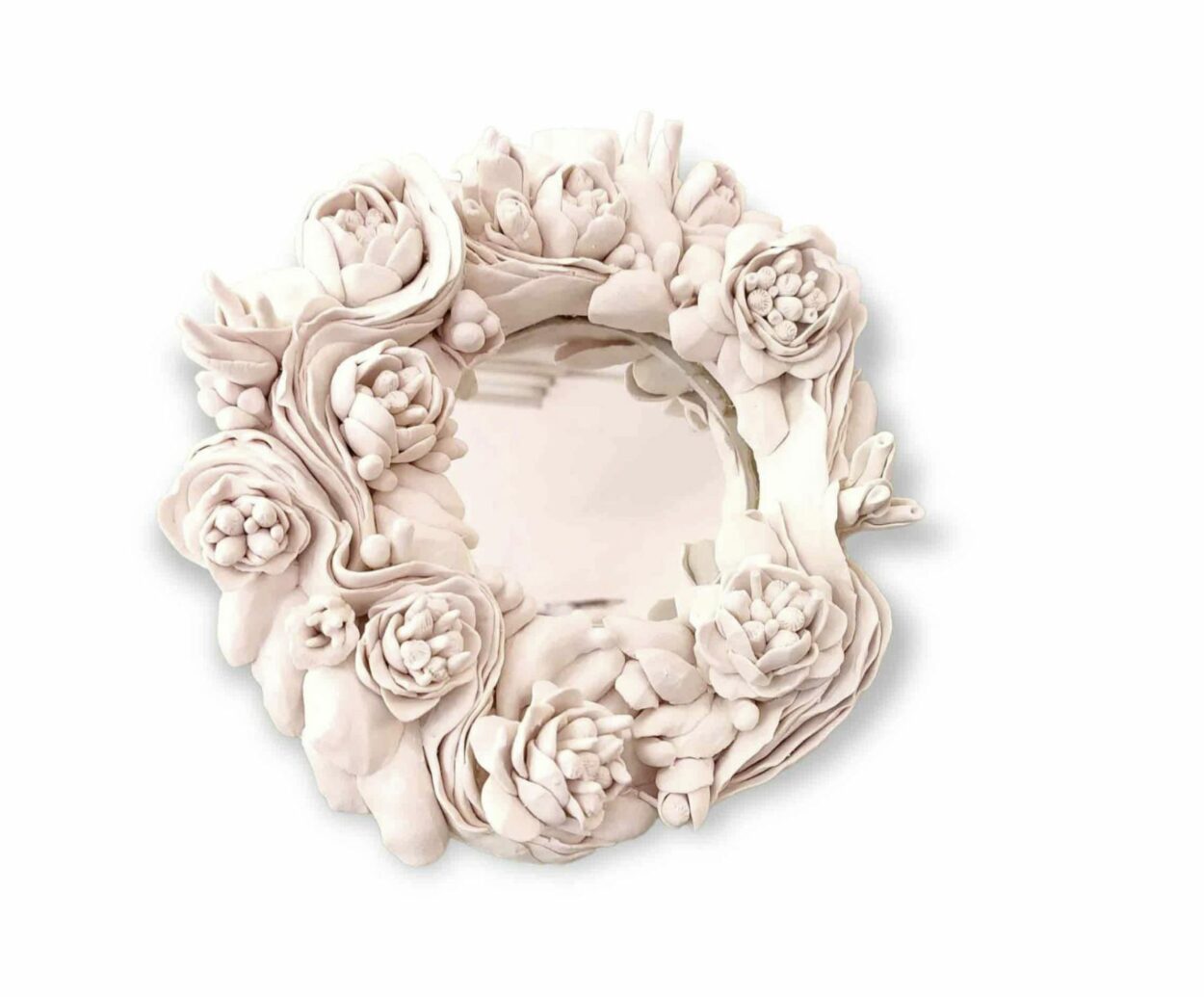 French fashion and jewelry designer Charlotte Chesnais collaborated with Italian luxury fabrics company Loro Piana on a series of limited-edition candle holders. The three chandeliers combine the heritage and know-how of the grand tradition of decorative arts, savoir-faire, silversmithing and art foundry. They fit beautifully with pieces from the Loro Piana Interiors Collection. The Loro Piana candle holders were exhibited for the first time at Art Basel Miami Beach 2022 from Dec. 1 to 3 during which they were available for sale in Miami's Loro Piana boutique. Subsequently, they can be purchased through personal orders globally.
In regards to interiors, the luxury brand introduced a new furniture collection designed by Raphael Navo last June during Milan Design Week. The collection of sofas, daybeds, armchairs, stools and more stems from a multi-year collaboration from which the first furniture piece Palm Duet Chaise Longue, made using the Cash Fur fabric by Loro Piana, was introduced in 2021. Loro Piana, which is controlled by LVMH Moët Hennessy Louis Vuitton, also opened a flagship store in Milan, Italy, this past spring.

La Maison Franc 1884 has a new scented Christmas ornament, the Lavender Ball. Each ball is handmade in the workshop of Franc 1884, whose team includes a lavender farmer, an heir of generations in lavender with ancient knowledge. The lavender fields are in the mountains of the Luberon region in France. While they have their classics and exceptions, the Christmas selection can decorate interiors year-round.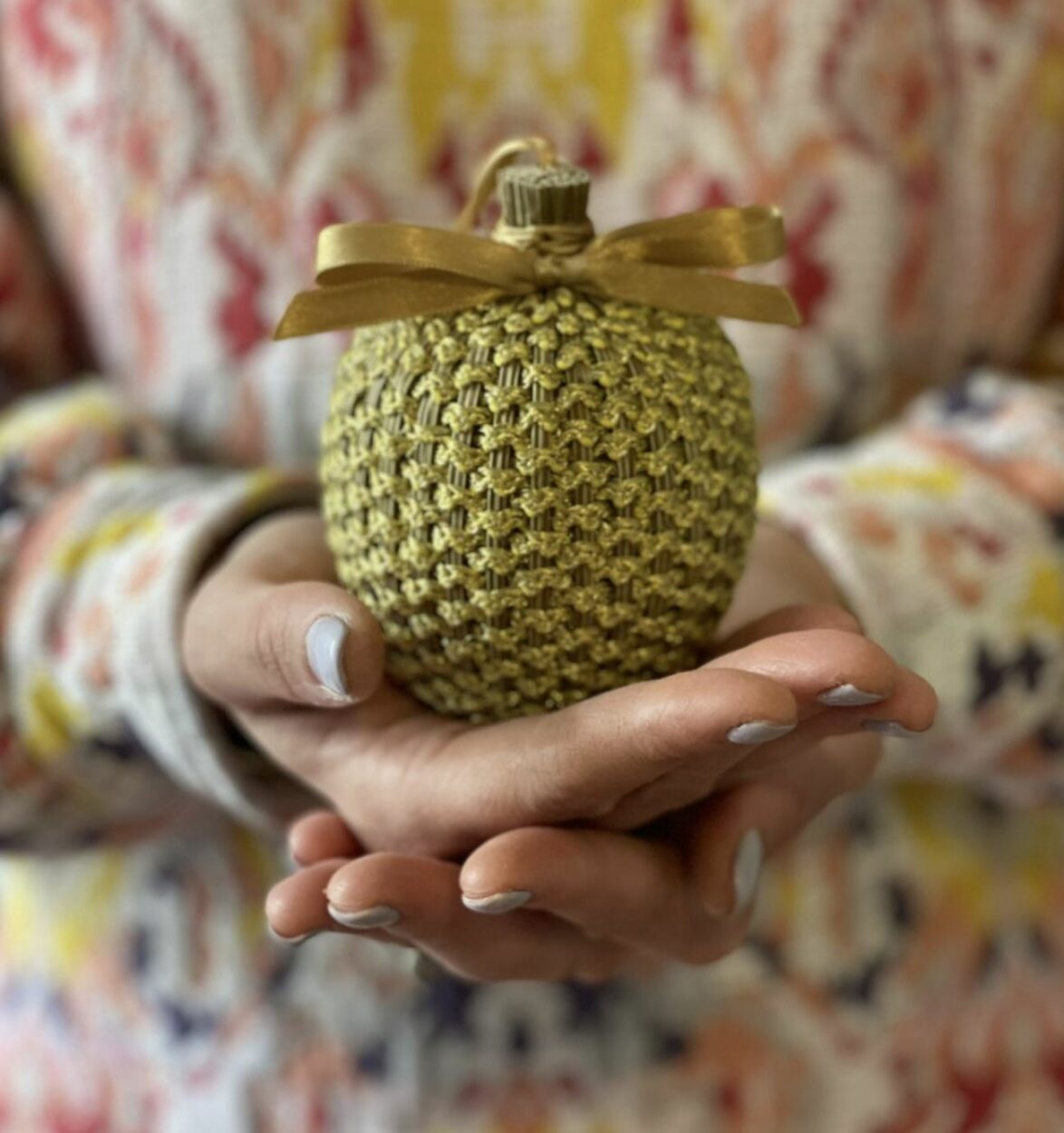 And why not add a splash of fun on the walls for the kids? Passage secret has released its new Splash! Wall Decor which can be a great addition to any room. The artists collaborate to create their collections and tailor-made projects in their workshop, using manufacturing processes compatible with the "Porcelaine de Limoges" label.