Following our visit to the Moroso exhibition at the Kvadrat showroom in Paris, we spoke with Patrizia Moroso over the phone. She took us through her professional journey and discussed Moroso's new project Design by Nature, a collaboration between Front and More-So, first exhibited in Miami in 2021.
In an ongoing exhibition, Moroso has a few of its latest pieces on display at the Kvadrat showroom in Paris, running from December 9, 2021, to January 31, 2022, at 33 Rue Charlot. During a tour of the exhibition, we learned more about the new Pacific sofa (2021) and the two sister armchairs, Getlucky and Ruff (2020), designed by Patricia Urquiola.
READ: Our article on the exhibition here.
Following our visit, we had the opportunity to speak with Patrizia Moroso in a phone interview. As Moroso was founded by her parents in 1952, Agostino Moroso and his wife Diana, her childhood consisted of playing in the factory on the floor while her parents worked.
Her professional participation began in the 80s after the recession hit when her parents asked her what she could do to help. As a student at an art school in Bologna, she too wondered what could be done. She noted, however, that the company had no international market, a thought that would become a target objective.
Patrizia Moroso transformed the firm into a leading international design brand within years of joining the management team in the mid-eighties. Still, the starting point came with challenges as she integrated into a role that she'd resisted for 6 months before agreeing to aid the then-struggling family business.
"As a girl, I thought I would have a future in the field of the arts, perhaps as a curator, but then I tried to bring the spirit of the avant-garde and the power of design as a knowledge tool to the company," said Patrizia Moroso.
She was the crazy artist of the family, according to her, so it seems natural that one of her first moves as creative director was to hire Massimo Iso Ghini—a now-established furniture designer, a then-cartoonist. Her work in translating the shapes of his designs, inspired by Italian futurism with an overlap of American streamlining, into furniture created an international buzz.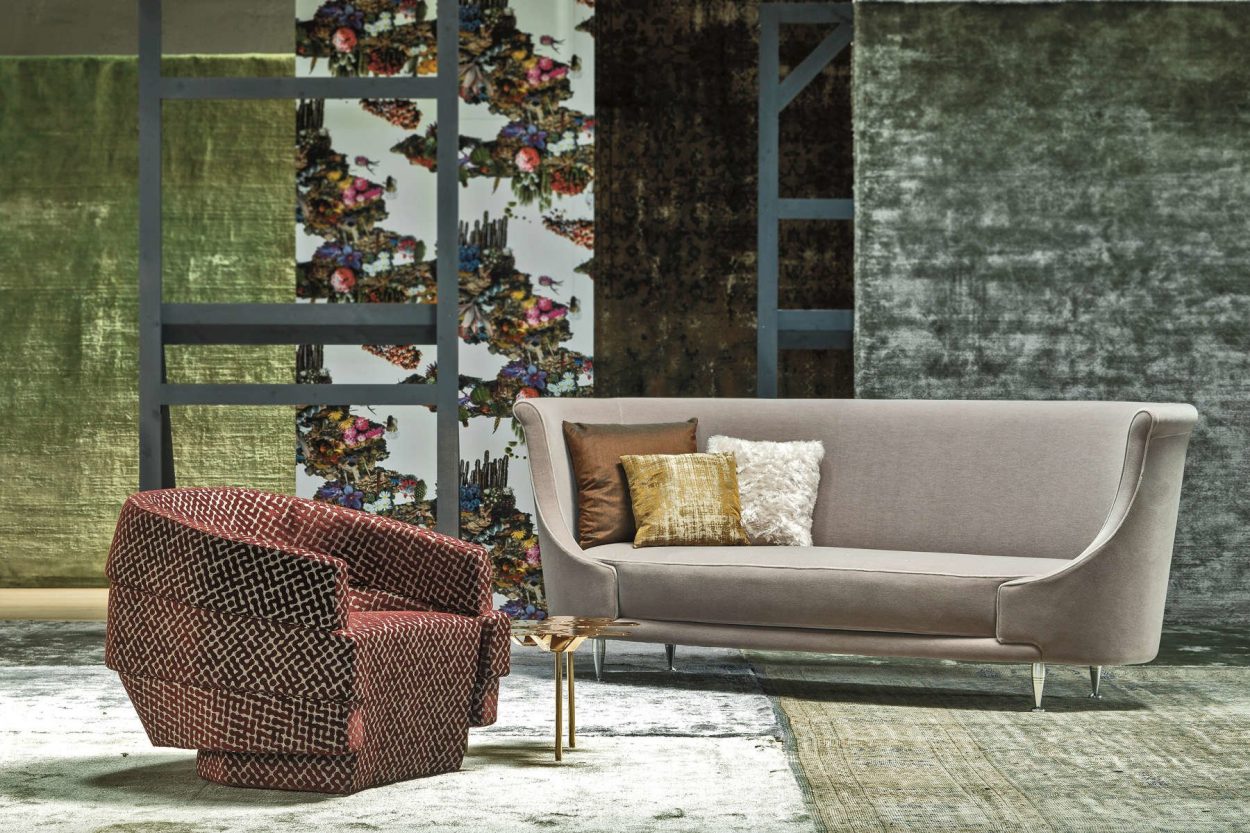 "I was 26 when I started working in the family business and a little older when I introduced Massimo Iosa Ghini, very young and still an architecture student, who would later invent Bolidismo, a style that condensed Italian futurism and American streamline."
"It was the summer of 1986 which began the transformation of the company towards a precise definition of a narrative genetic code. Now, I hold the role of Creative Director and I work together with a team of people."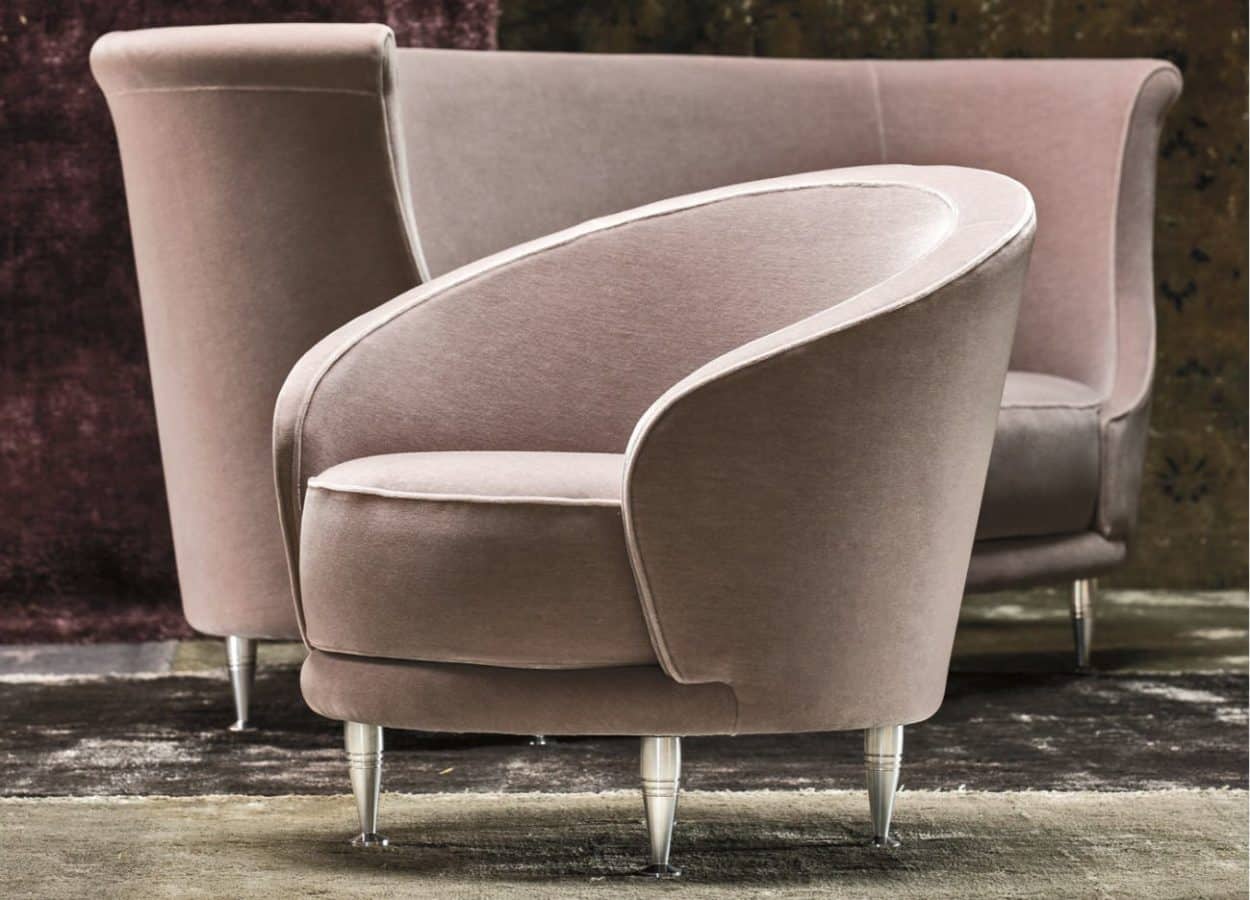 Through well-selected collaborations, she stimulated growth for the brand which saw an emergence of contemporary design: round shapes, solid colors applied on furniture, perfect shapes with no wrinkles. The company then connected with Kvadrat in order to implement Kvadrat's very stretchy textiles in its product to better cover the round shapes.
Under Patrizia Moroso's direction, the company employs artisans from the region who are specialized in their field for its production centers and collaborates with international artists and designers.
"The process of conception depends on the designer," said Patrizia Moroso. "The designers I work with are people with big eyes who have a feel of their environment around and are in the present moment. They pay attention to what is going on around them, music, art, life, surroundings. One of the designers had an idea while walking on the streets of New York eating a donut and called me immediately to say he had an idea for a product. It was the Victoria and Albert collection by Ron Arad of which the pieces are stretched and squeezed in the middle with a hole, like a donut."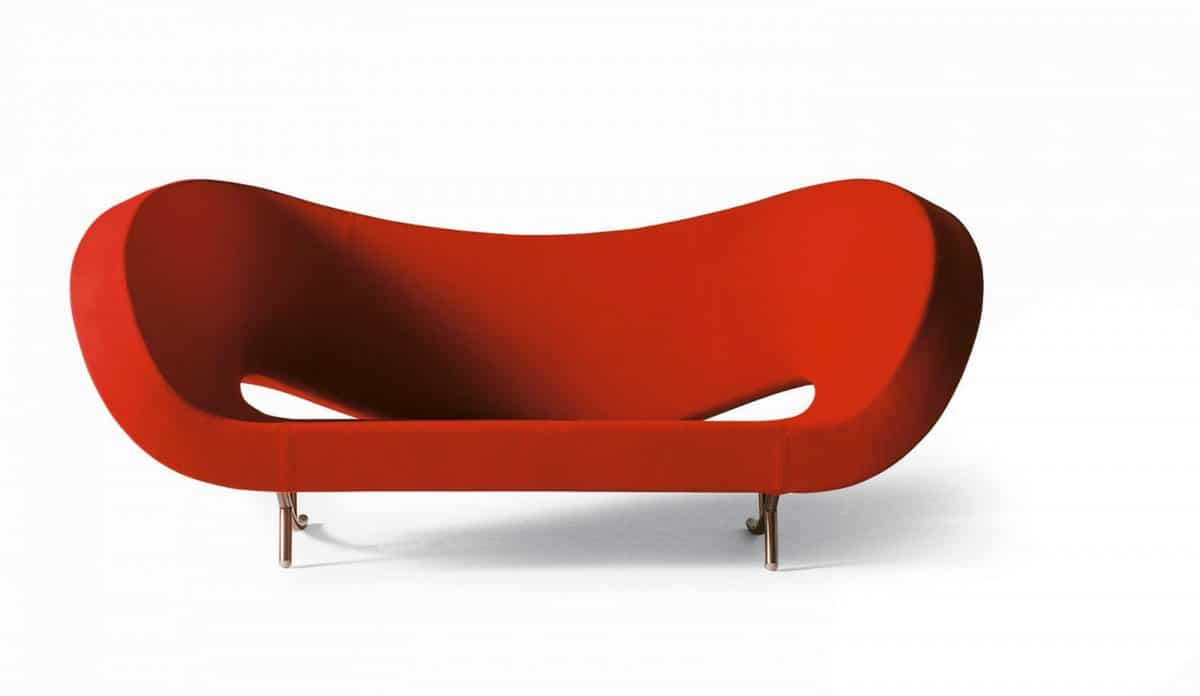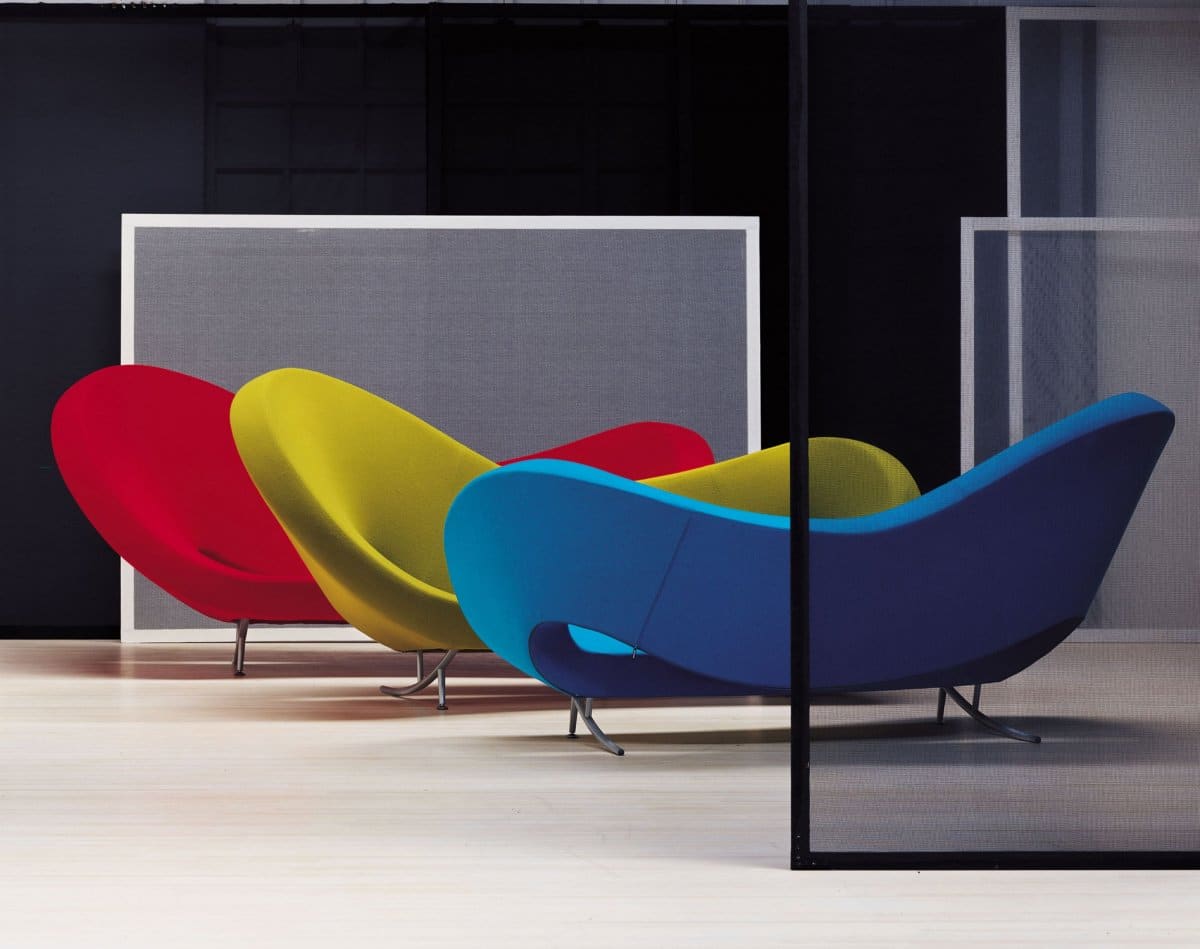 The Victoria and Albert collection was released in 2000; however, she began working with Israeli architect and designer Ron Arad who designed his first collection of upholstered furniture for her in 1988. He was one of the first international designers to establish a relationship with her.
Among others is Patricia Urquiola who would become a female star in the design industry; her Fjord chair for Moroso is in the Museum of Modern Art's design collection. Their friendship, as Patrizia Moros refers to her selected designers as friends, began in 1999. In addition to Ron Arad and Patricia Urquiola, she has also worked with Ross Lovegrove, Marc Newson, Marcel Wanders, Konstantin Grcic and Tord Boontje.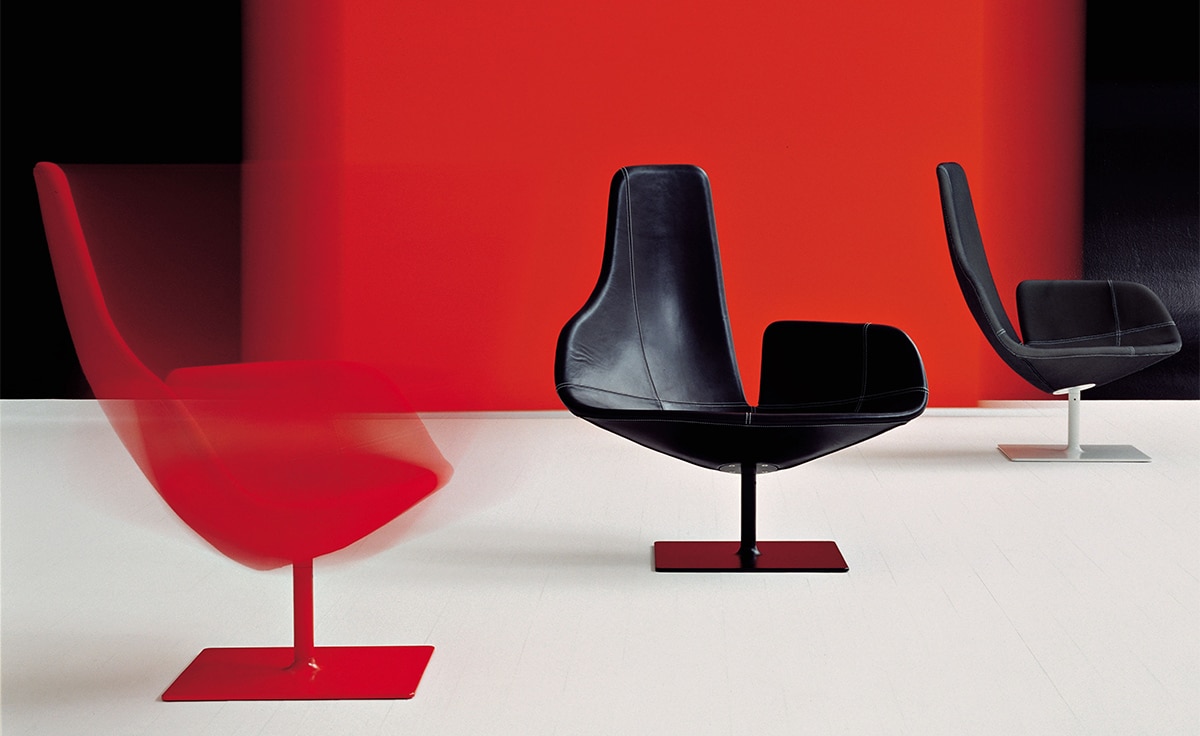 There has surely never been a dull moment in the life of Patrizia Moroso. The "crazy artist" became the creative director of an internationally acclaimed brand with award-winning products exhibited in renowned establishments around the world, and it isn't over. The company continues its brand philosophy which focuses on culture, research with its Nature by Front 2021 project.
The Nature Furniture Collection is the first result of a research project by Swedish designers Front in collaboration with More-So, the internal division of the Italian design company Moroso created with the objective of enhancing research and experimentation as applied to furnishings-design. The project is called Design by Nature.
"The new pieces of furniture are recreations of fragments of wilderness, using 3D-scanning, milling and weaving. The objects appear like pieces of landscapes, moss-covered rocks, mounds, snowdrifts, three-dimensional forms found in nature that suggest places for the human body to occupy."
The Design by Nature project has taken years of development by Front. The design approach behind the works pays close attention to nature, and the works build on research about the physical and mental health effects, as well as the cultural and psychological significance, of natural settings.
The Design by Nature project was presented at Design Miami/Basel from 20 to 26 September 2021.