In preparation for the London Design Festival, we discuss the industry with well-known designer Benjamin Hubert of Layer Design.
The London design scene is currently experiencing a vibrant surge, witnessing a steady influx of new designers and studios emerging each month. This insight comes directly from Benjamin Hubert, the visionary behind London-based design studio Layer Design. He emphasizes that the current appetite for creative talent remains robust, with an escalating number of projects materializing daily. This trend mirrors the studio's core areas of expertise, spanning industrial, spatial, and digital design, engineering, as well as branding and strategy.
"The London design scene is extremely healthy at the moment. I only see that continuing as demand for creative design increases," Hubert said in an interview with ArchiExpo e-Magazine.
Hubert identifies three pivotal themes that are shaping London's design sphere: a profound shift towards environmental sustainability, an increased emphasis on local sourcing and production, and an overarching inclination towards design neutrality. In addition, he observes that design enterprises are progressively dedicated to delivering products and services that harmonize with their existing production frameworks, prioritizing mindfulness.
Hubert attributes this phenomenon to heightened cost consciousness. Concurrently, the pressing focus on sustainability across corporations has impelled designers to strive for local production wherever feasible.
"My personal view is that the world should be a closer-knit community. Politics is driving a more zonal thought process in terms of communities, with Brexit being a prime example, so we are getting away from that a bit," said Hubert.
A Drive Towards Sustainable Offerings
Hubert also underscores the ascendancy of essentialism as a defining trend. This entails crafting and producing products that hold critical significance in people's lives while embodying longevity.
"We are in a period now where people want to have higher quality, longer lasting and repairable products that offer neutrality along with newness. They also don't want something that's visually overwhelming in terms of its graphics and color," Hubert elaborated.
Undoubtedly, the paramount challenge facing London designers lies in the UK's tarnished reputation as a conducive business environment, a perception exacerbated by the aftermath of Brexit. Consequently, self-promotion has become considerably more challenging.
In light of this, events like the London Design Festival have evolved into indispensable platforms, fostering collective discourse among designers and enabling community-driven progress. These platforms empower the London design sector to optimize potential opportunities.
"There's no place quite like London in terms of what it offers with its dense, diverse and multicultural creative population, particularly in the east of the city. It combines all the best parts of other design hubs across the world, with San Francisco's entrepreneurial streak, New York's hard work ethos and the digital prowess of Singapore and Beijing," Hubert opined.
However, despite the unequivocal value of the London Design Festival, Layer Design has opted out of this year's participation due to its commitment to minimizing its carbon footprint. Instead, the company plans to mark its eighth anniversary with exhibitions spanning Milan and London in the forthcoming years, culminating in 2025.
"We are very conscious that temporary exhibitions can be very carbon-heavy. That's why we carefully select where we are going to exhibit and which platforms will bring the greatest benefits," Hubert clarified.
A Global Outlook for Layer Design
Layer Design's ambit extends to collaborating with an array of global clients. At present, the studio is engrossed in orchestrating an expansive rollout for a prominent coffee brand in the United States, slated for year-end. Furthermore, this September will witness the debut of a projector for a distinguished Chinese brand. The studio has also been pivotal in collaborations with renowned British brands, in addition to presenting an array of furniture pieces for Italian and Spanish enterprises at the upcoming Salone del Mobile in Milan.
Aligned with its eco-conscious ethos, Layer Design demonstrates an unwavering commitment to minimizing material usage in its creations. Whenever viable, the chosen materials are recyclable. Moreover, the studio is diligent in offsetting carbon emissions stemming from energy consumption and shipping costs, achieved through reforestation initiatives and sustainable strategies.
"It's a delicate balance we're always trying to achieve between making a product that is truly sustainable, repairable, and upgradable with something that looks aesthetically and visually appealing. But then that's what pushing the boundaries of design is all about," Hubert expressed passionately.
Layer Design exhibits this with its Balance and Emerge made for Bang & Olufsen/ These compact and slim speakers have been designed and produced with a small ecological footprint. The team's Breeze coffee machine, produced for the Korean brand Dongsuh, was produced with affordable materials that were elevated through sophisticated detailing.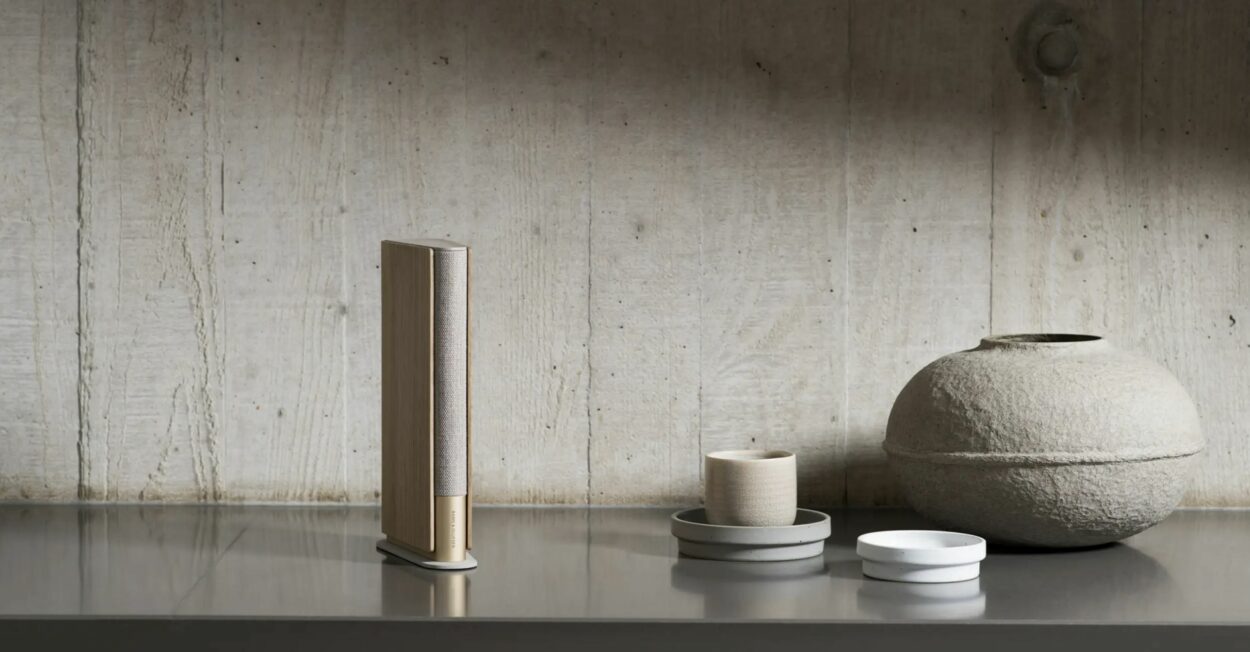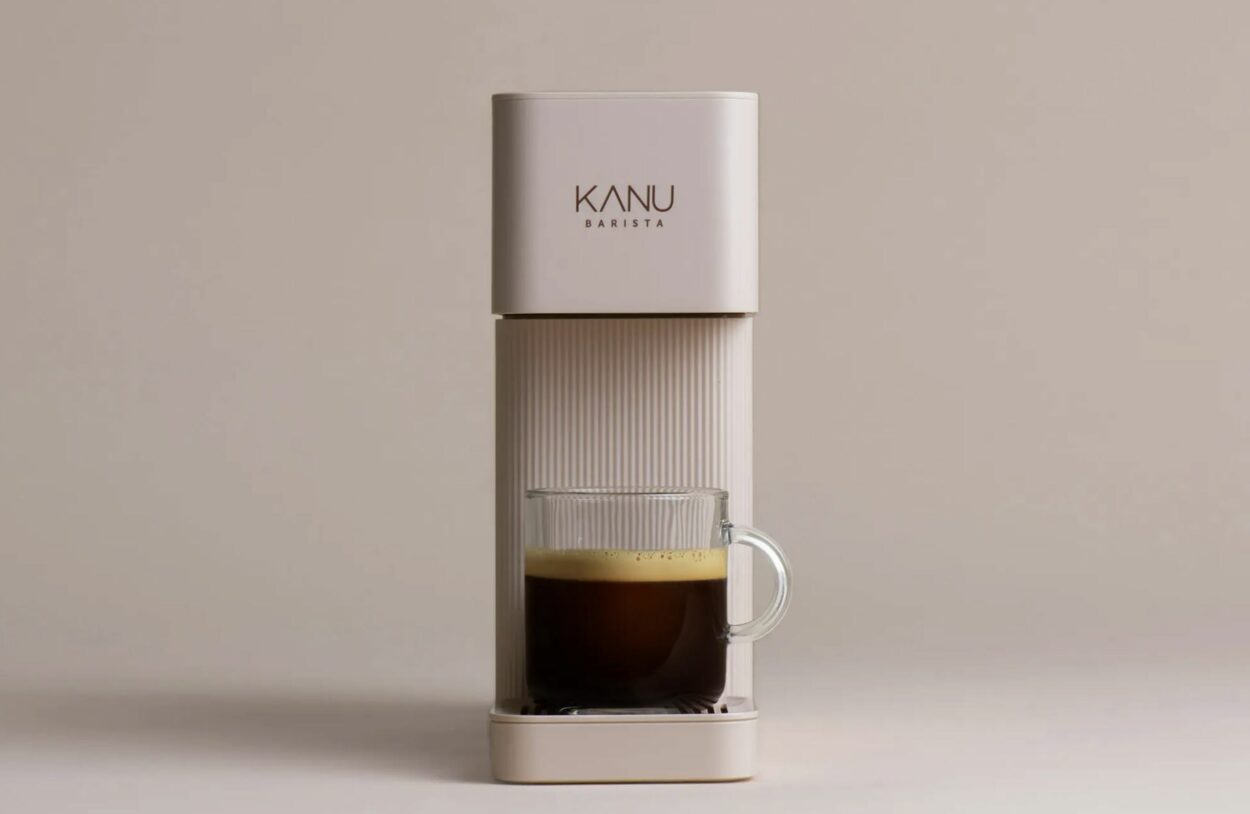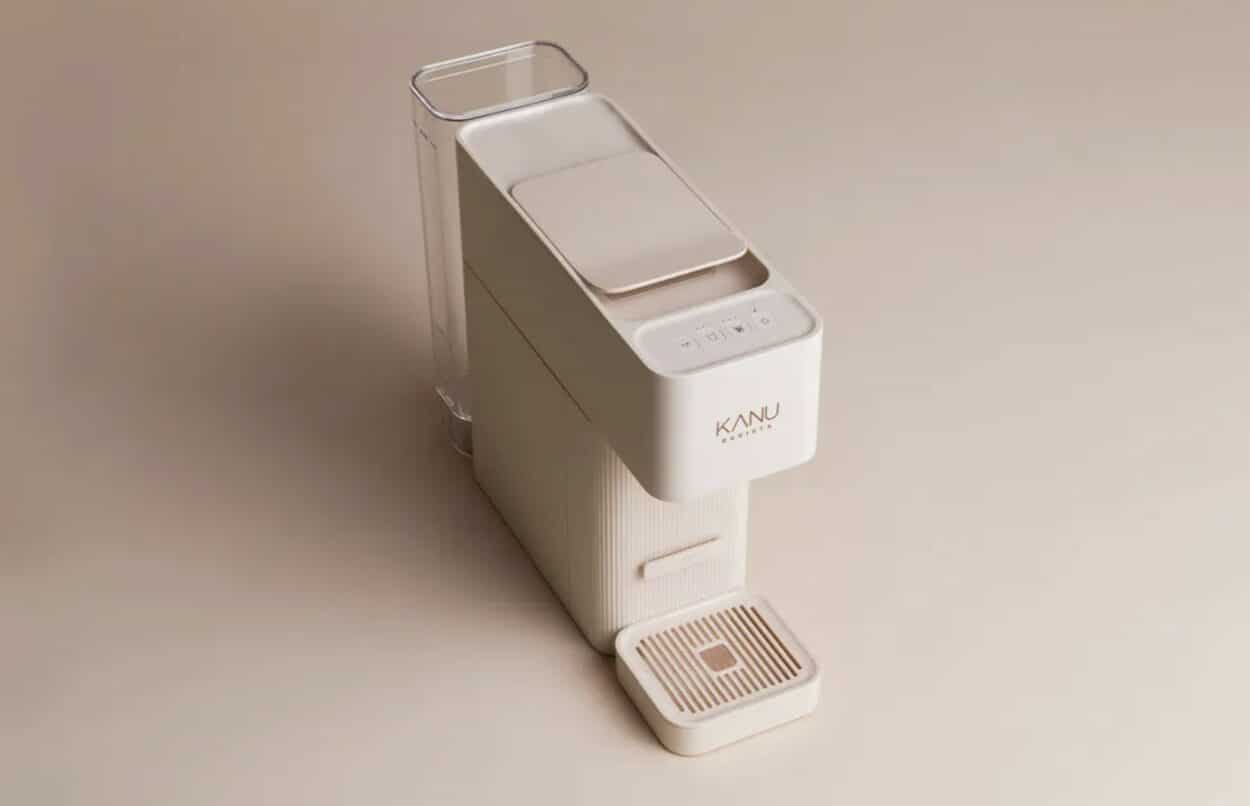 The Role of AI and Technology
Technology, particularly artificial intelligence (AI), plays a pivotal role in the evolution of Layer Design's portfolio. This is harnessed to engender immersive experiences. For instance, the studio is immersed in the development of communication technology integrating 3D holographic displays and machine learning avatars.
In the broader perspective, Hubert advocates that for London's design industry to sustain its momentum, it necessitates increased support from the UK government in terms of advocacy and promotion. This, in turn, will unlock a panorama of opportunities for creative practitioners.
"London's design industry is worth a huge amount of money to the UK. That's why the government needs to do more to support it and help it to overcome some of the key challenges it faces, particularly around infrastructure, cities, and communication with people, in order to deliver positive outcomes," Hubert concluded emphatically.