Blast Studio has gained attention with its fungi-produced, 3D-printed furniture and lighting. Now the group plans on building bug hotels throughout London.
The bulbous textured lampshades and tree-limb-shaped table bases on display at Blast Studio's large warehouse facility and showroom in London's gritty Park Royal neighborhood look otherworldly. And they are in a sense.  These curios were literally grown from recycled paper coffee cups and other detritus impregnated with fungal threads, also known as Mycelium. These velvety surfaced fungal structures are dyed with natural pigments, such as indigo and use organic binders such as natural gums instead of synthetic glues. For Blast Studio principal Paola Garnousset, her work with fungi and upcycled trash represent the next level in sustainability. 
"What is important to us is working with materials that are ultra-local," she said in an interview with ArchiExpo e-Magazine, "and what is more local to cities than the waste they produce."
Garnousset who, along with her two partners in Blast Studio, trained as an architect, has always been interested in environmental sustainability. However, in her former job at a firm in Paris, she didn't have opportunities to realize her ambitions. And although many European design and architecture firms are embracing sustainability, oftentimes they are importing such products from the other side of the globe, which Garnousset says is not environmentally friendly because of the significant amount of energy consumed in transportation.
"A lot of projects in the United Kingdom are using wood from Canada," she noted as an example, adding, "which, when you are in Europe, doesn't make sense."
On the other hand, a lot of trash that could be used to make sculptures, furniture, and substitutes for building materials, such as sheetrock, is literally going to waste.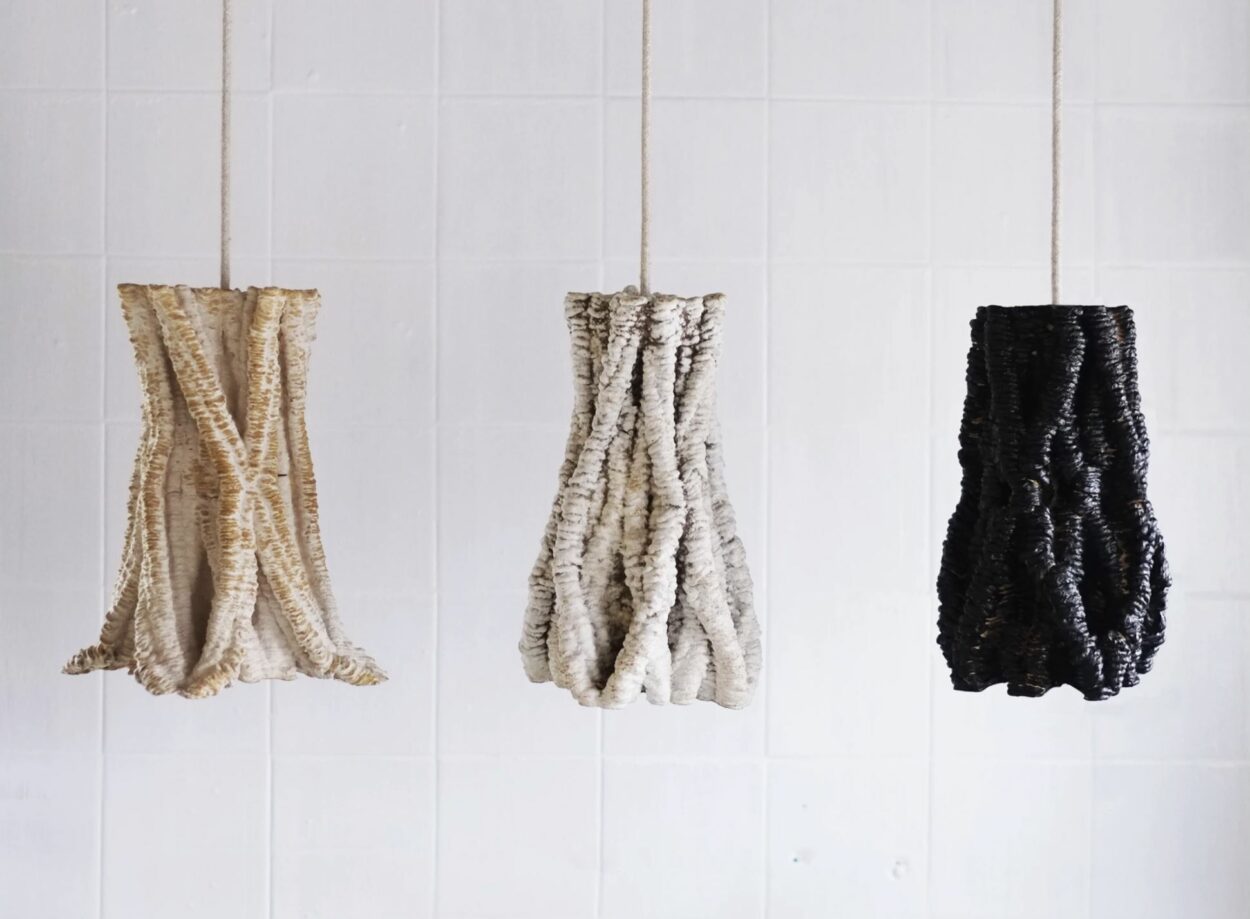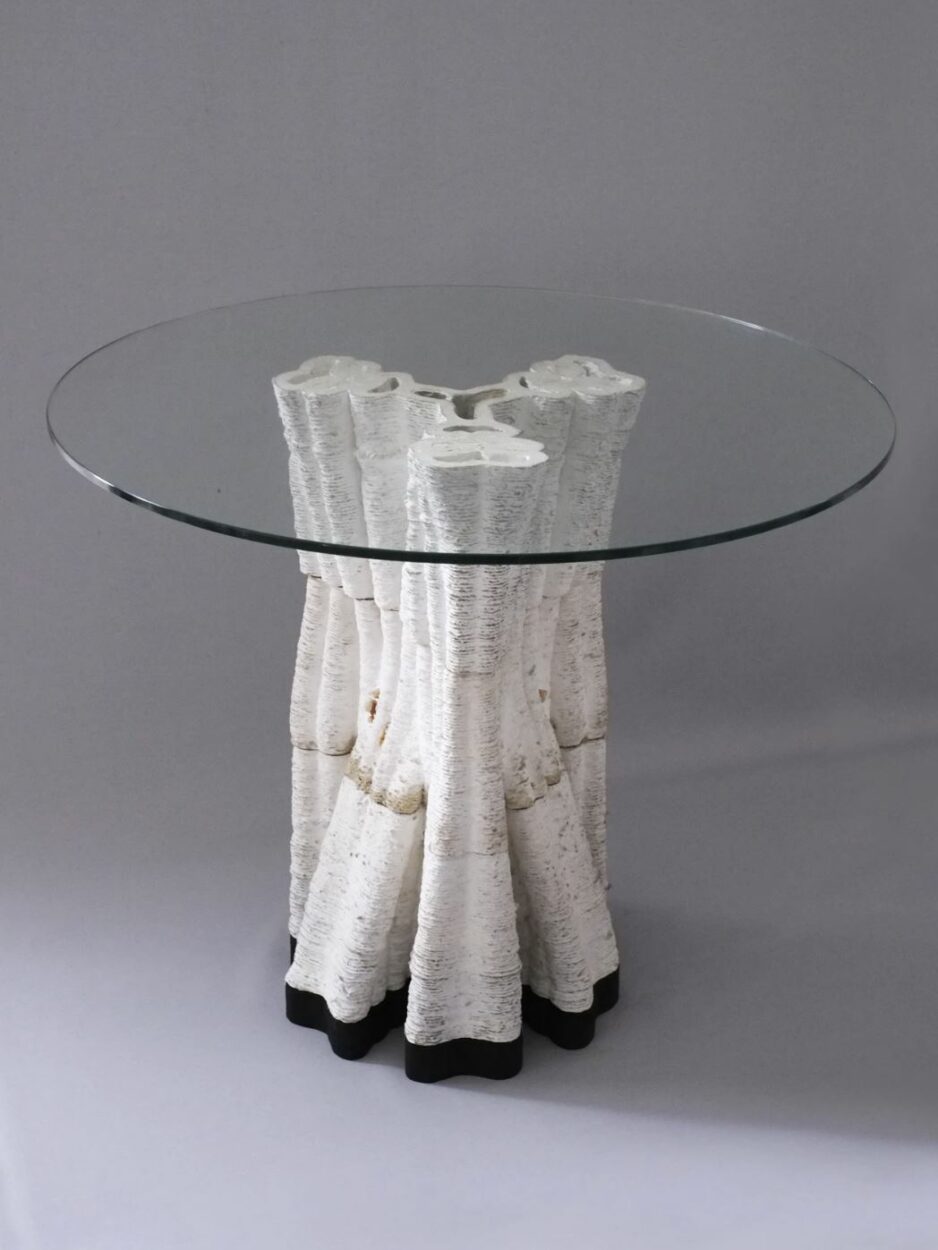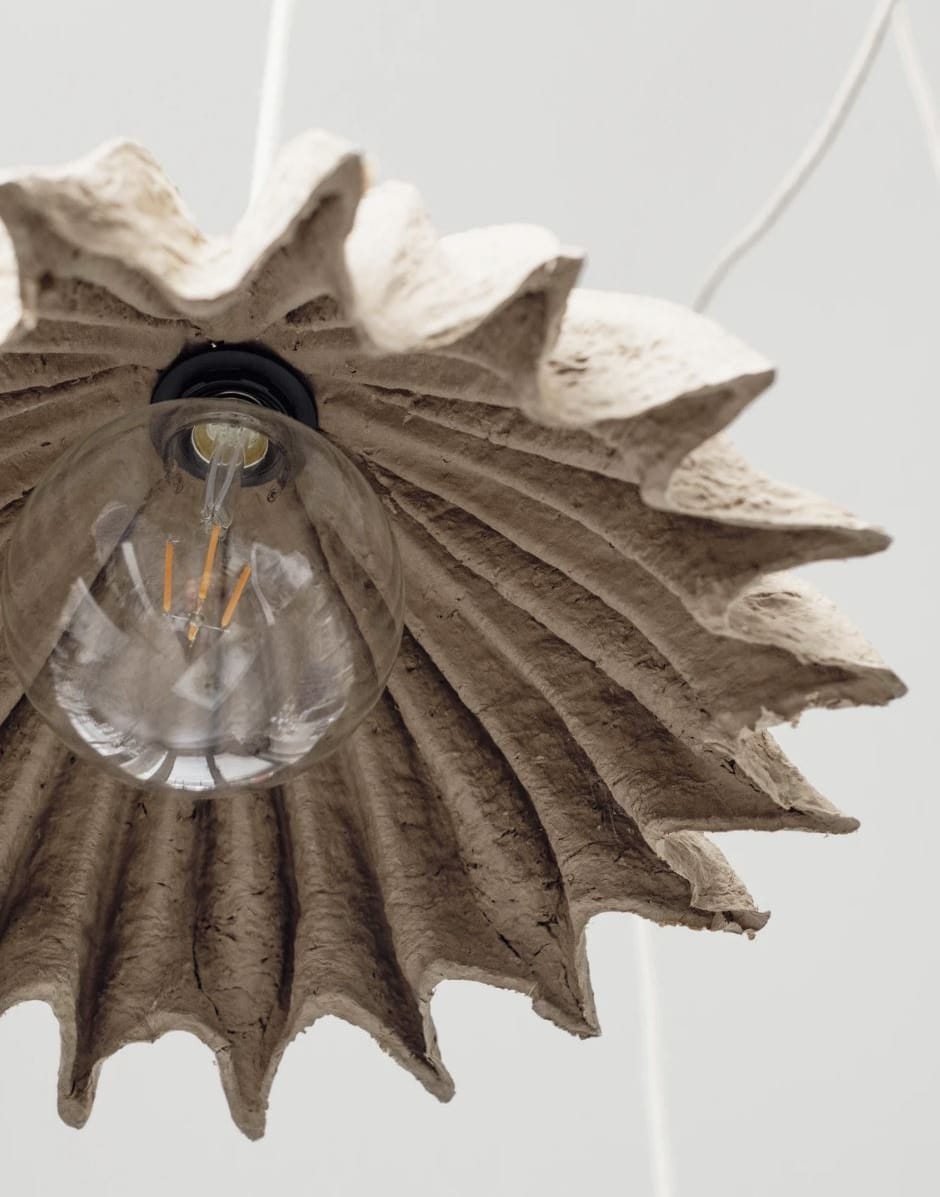 "The UK exports a lot of its trash," Garnousset said, noting that there is a more environmentally responsible alternative. "What if what we consume is made from the waste we produce?"
Blast Studio has developed a micro-recycling facility they call the Urban Stomach where waste from cities can be digested and used for creating fungi-impregnated furniture. And although the sculptures and furniture Garnousset and her colleagues are designing are made from trash and fungi, the products are completely sanitary.
"We sterilize the waste," she said, "because otherwise, the fungi cannot properly digest it. We have to feed it properly."
Once the organism grows into a shape dictated by 3D printing, it is dried, which in effect kills the reishi mushroom fungi. What is left is a plaster-like substance, which appears quite hard and sturdy.
"We dry it before it grows mushrooms," Garnousset explained.
Furniture made from fungi-impregnated trash is not yet available in your local home design store and Blast Studio primarily sells its lampshades and sculptural objects online.
"Mycelium is a difficult material to commercialize," says Garnousset, "It takes time for people to actually like it."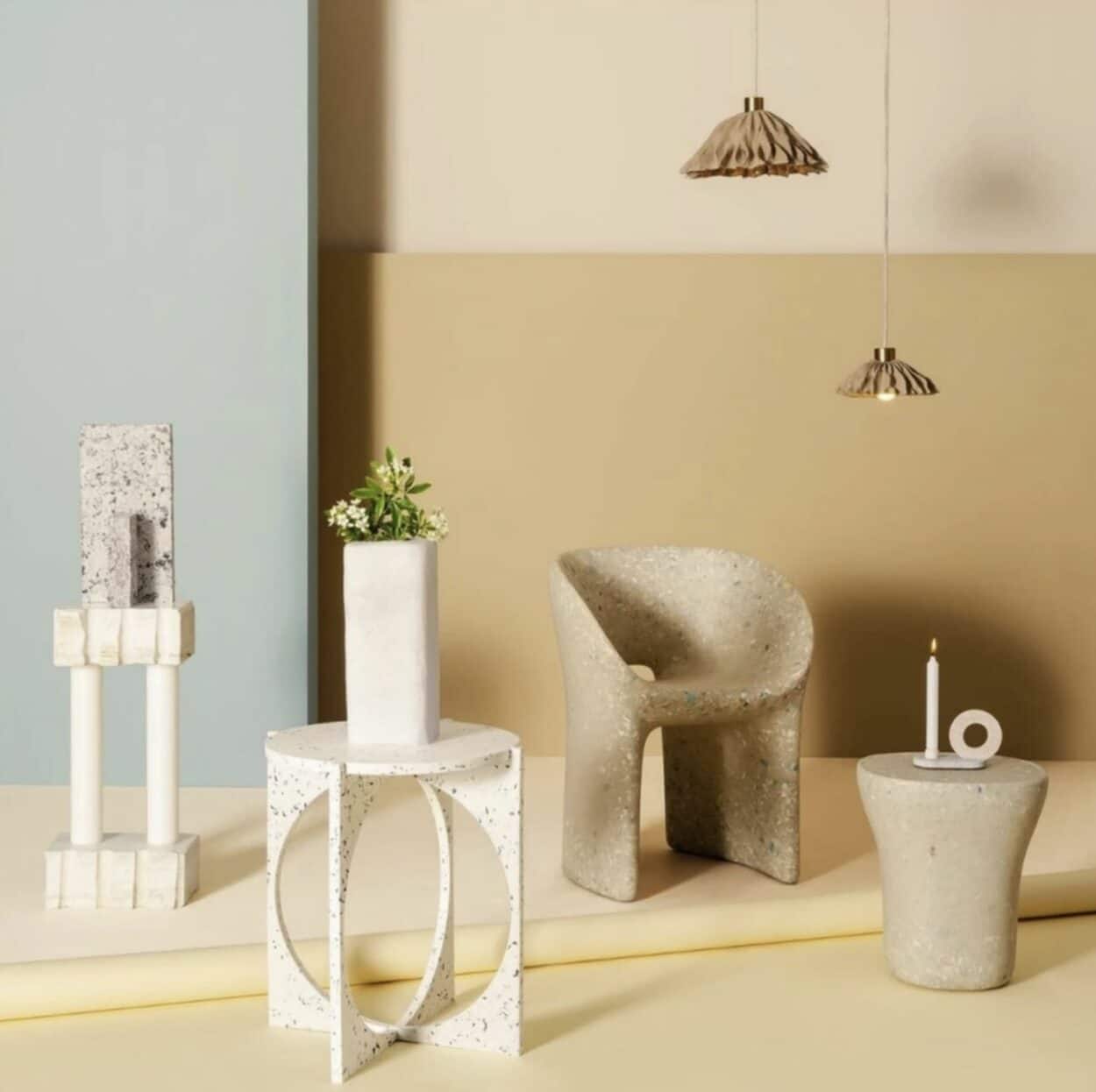 However, Blast Studio recently landed a major client, the developer of one of the largest and most ambitious mixed-used developments in London, One West Point. The firm has been hired to install their fungal lamps and wall installations in commercial spaces and in the lobbies of the complex. Blast Studio's work also has garnered international recognition. Their work has been included in design exhibitions around the world. They were a finalist in the Loewe Craft Prize, and they won a 2022 New Talent Award at the Surface Design Show.
Once people catch onto fungal furniture and interior walls, they might eventually come around to some of Blast Studio's other revolutionary ideas such as their plans to build bug hotels throughout the city. They have already designed a prototype, which was installed in the façade of an industrial building in the Park Royal neighborhood and is made from local cardboard waste and mycelium. Crevices and holes within the façade are designed to accommodate the needs of bees, ladybugs, butterflies, and other insects. Garnousset points out that bees and other insects are critical to the survival of the planet, and she says that establishing habitats for them, is "about making the city hospitable to every life form."