Our freelance journalist sat on the terrace of the design firm Contain's studio in Mallorca with its founders Juan Peralta and Maurico Obarrio.
Originally from Argentina, Juan Peralta and Maurico Obarrio founded their lighting design studio, Contain, in 2017 after they moved to Mallorca—in part for its Mediterranean lifestyle, but also for the island's craft heritage in ceramics, glass and textiles.
"This island is like a small paradise," says Peralta, as we chatted on the terrace of their studio, located in an up-and-coming neighborhood in Palma, not far from the sea.
Previously, Peralta had built a successful career as a creative director in advertising and Obarrio as an industrial lighting designer; they combined their skills to create a flourishing company whose designs center around the studio's home base. In line with their goal of becoming a local brand, an essential part of how they envisioned business development, the founders have ensured nearly all components are sourced from Mallorca or on the mainland of Spain.
"Mallorca's natural resources and artisanal traditions, such as stone and glassblowing, are a central inspiration in our designs," says Peralta, "and that has not changed in the last five years."
What has changed in as much time is the company's growth. When the founders released their first lamp in December 2017, they were essentially the only two running the business.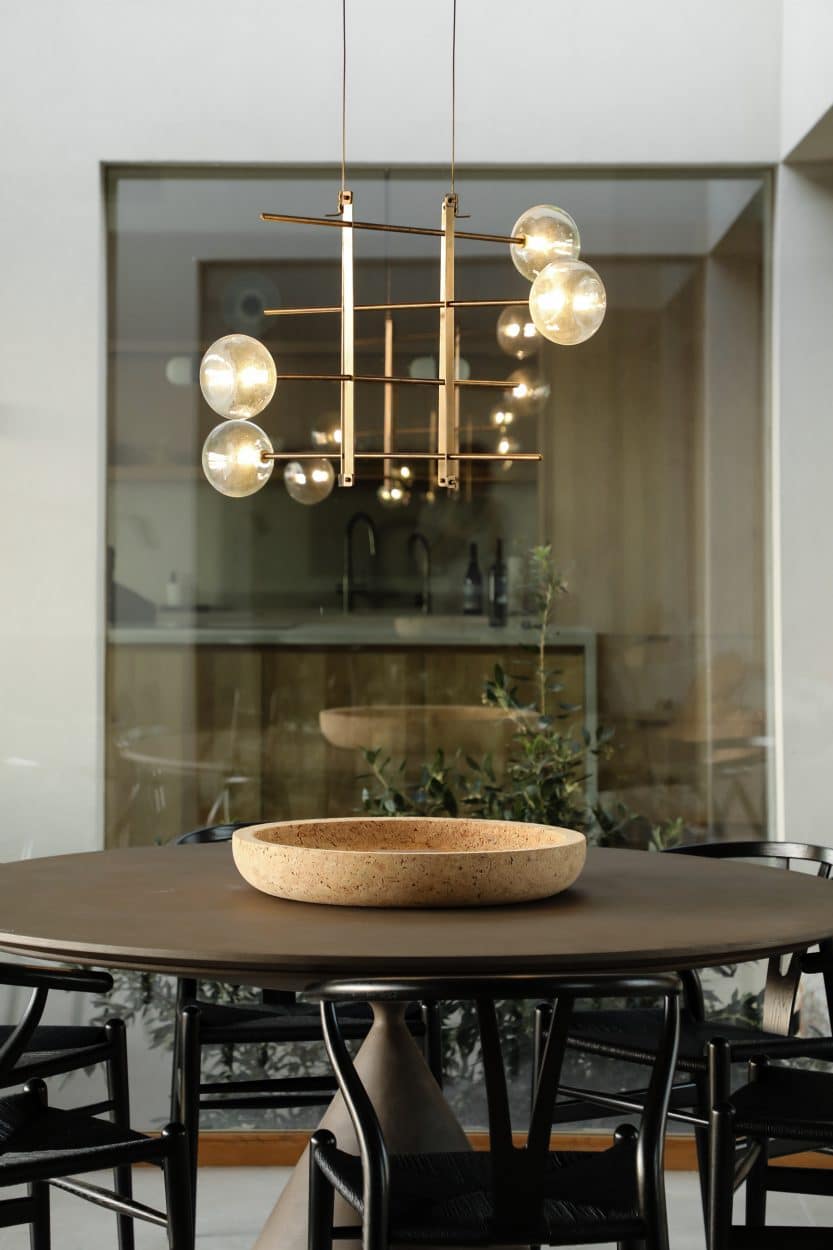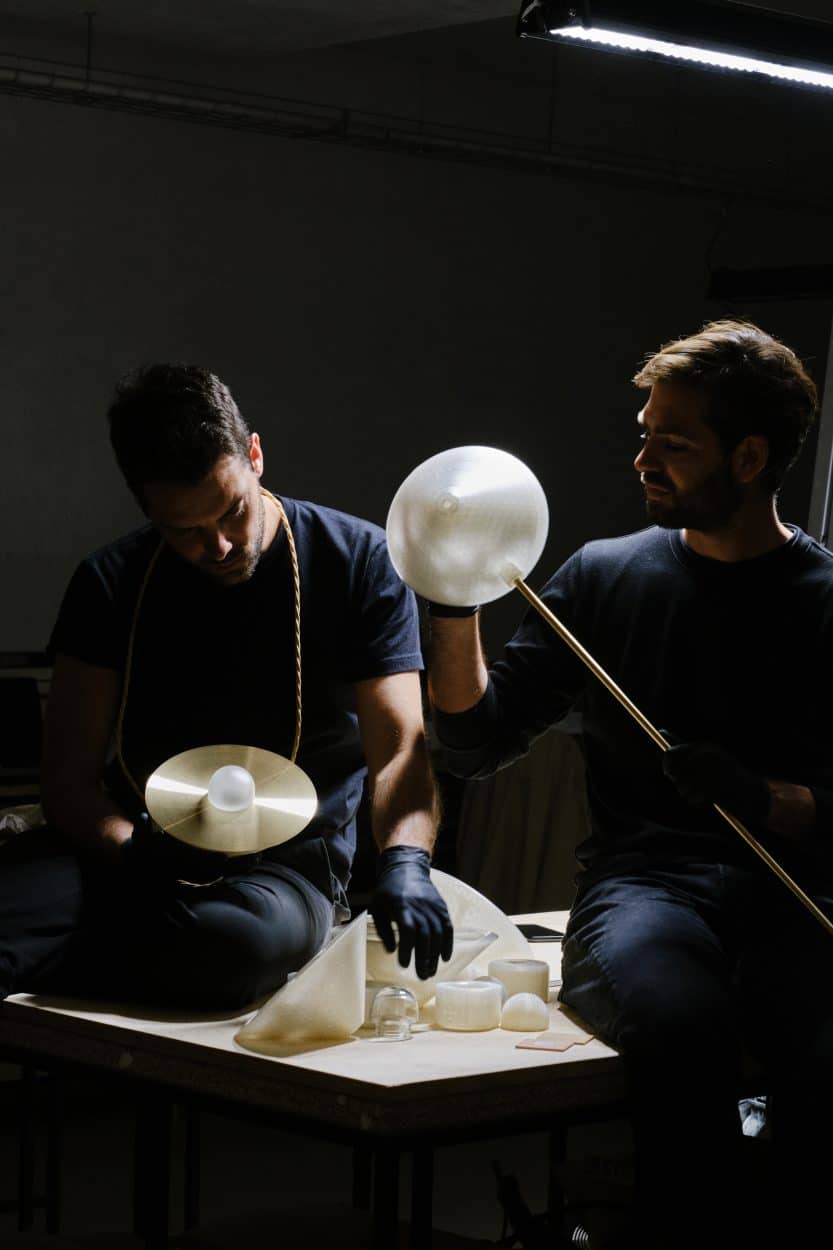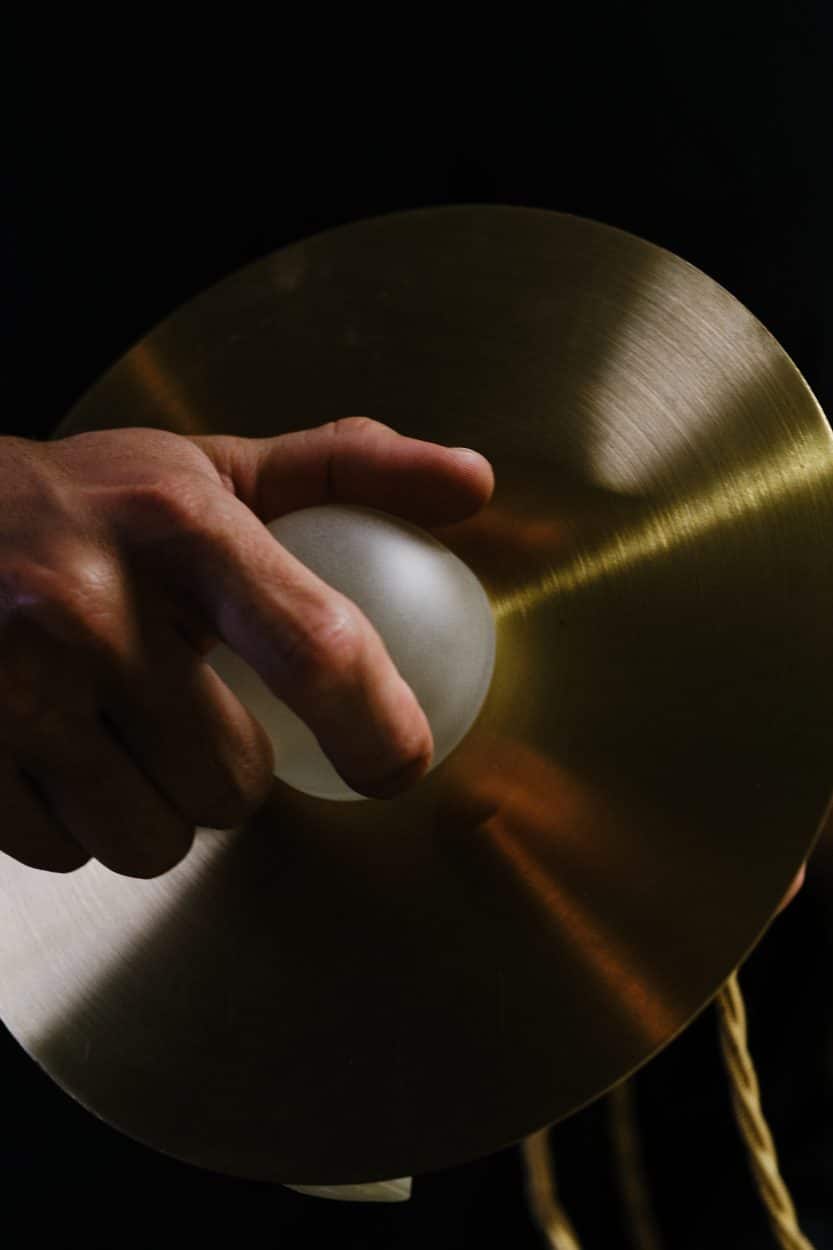 "Today," says Peralta, "we are producing 200 lamps per week and have a team of 14 people working in the studio. Nearly every order is 100% custom made – and clients can choose each part of the lamp. Because of this personalization, most of our orders are done in the studio directly."
Contain has become a sought-after studio producing lighting fixtures and small furniture pieces. While its roots are dipped in traditional craftsmanship, the company utilizes modern technologies such as 3D printing machines to produce a variety of parts. Its versatility and respect for local know-how has made the studio a prime contender for local collaborations.
This can be seen through the studio's collaboration with Huguet, a heritage tile and terrazzo manufacturer that has been in business since 1933, to produce a line of side tables and table lamps with terrazzo bases. Another fruitful partnership has been with Gordiola, a glass blowing factory that has been on the island since the early 1700s. While Gordiola were hesitant at first to collaborate, the results have been successful; today they produce the glass parts for a variety of lamps, such as the colorful glass discs that fit on the popular plat pendant lamp, or the hand-blown glass bulbs that are used on numerous fixtures including the suspended pendant ball. Contain has also recently partnered with another heritage glass manufacturer, La Fiore. Collaborations like these have helped sustain these traditional manufacturers and bring them into the 21st century, which is a gift for everyone.
"[The opportunity] to mix our knowledge with their knowledge of the people, the island and the materials; we have learned a lot from them", says Peralta.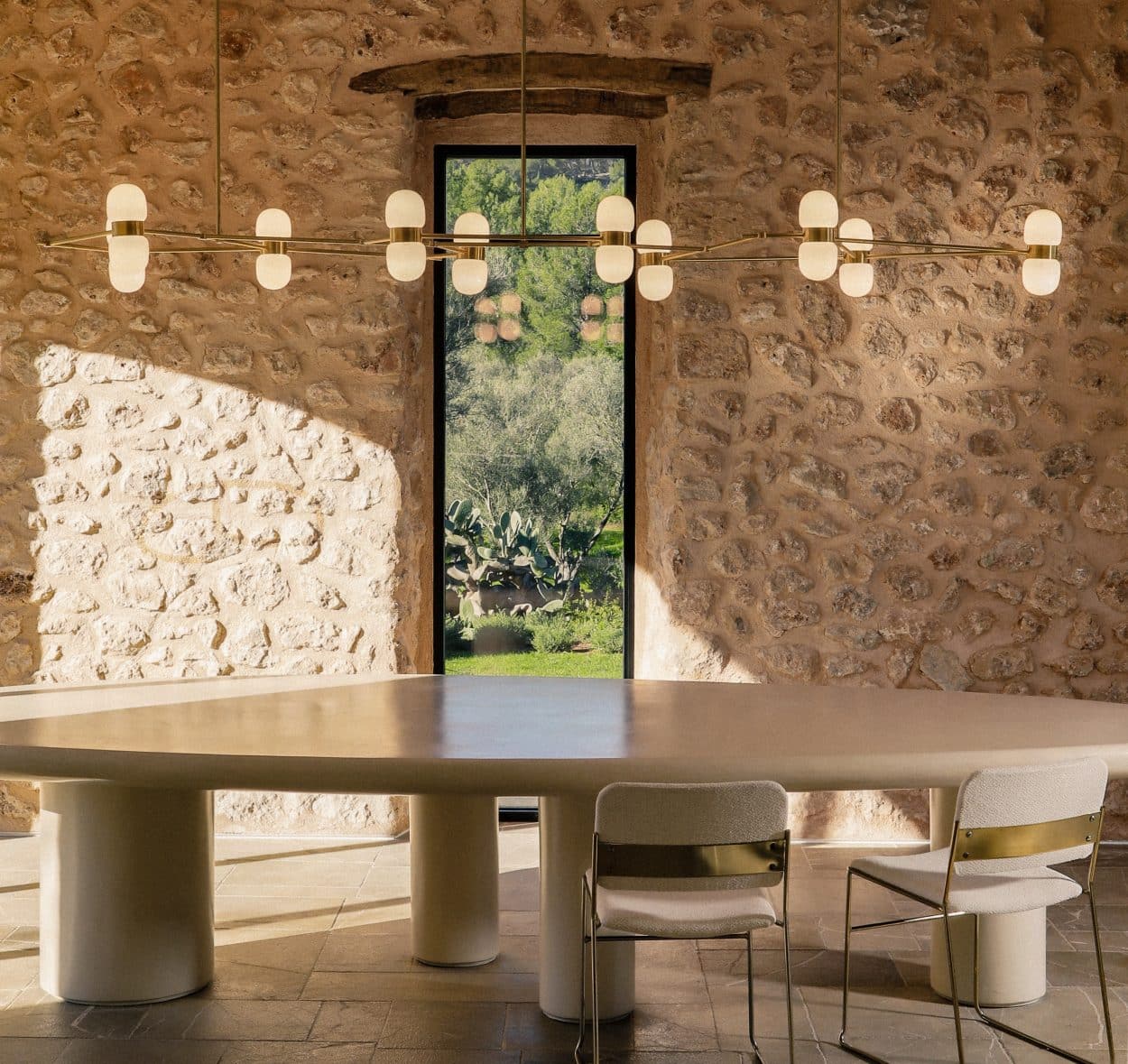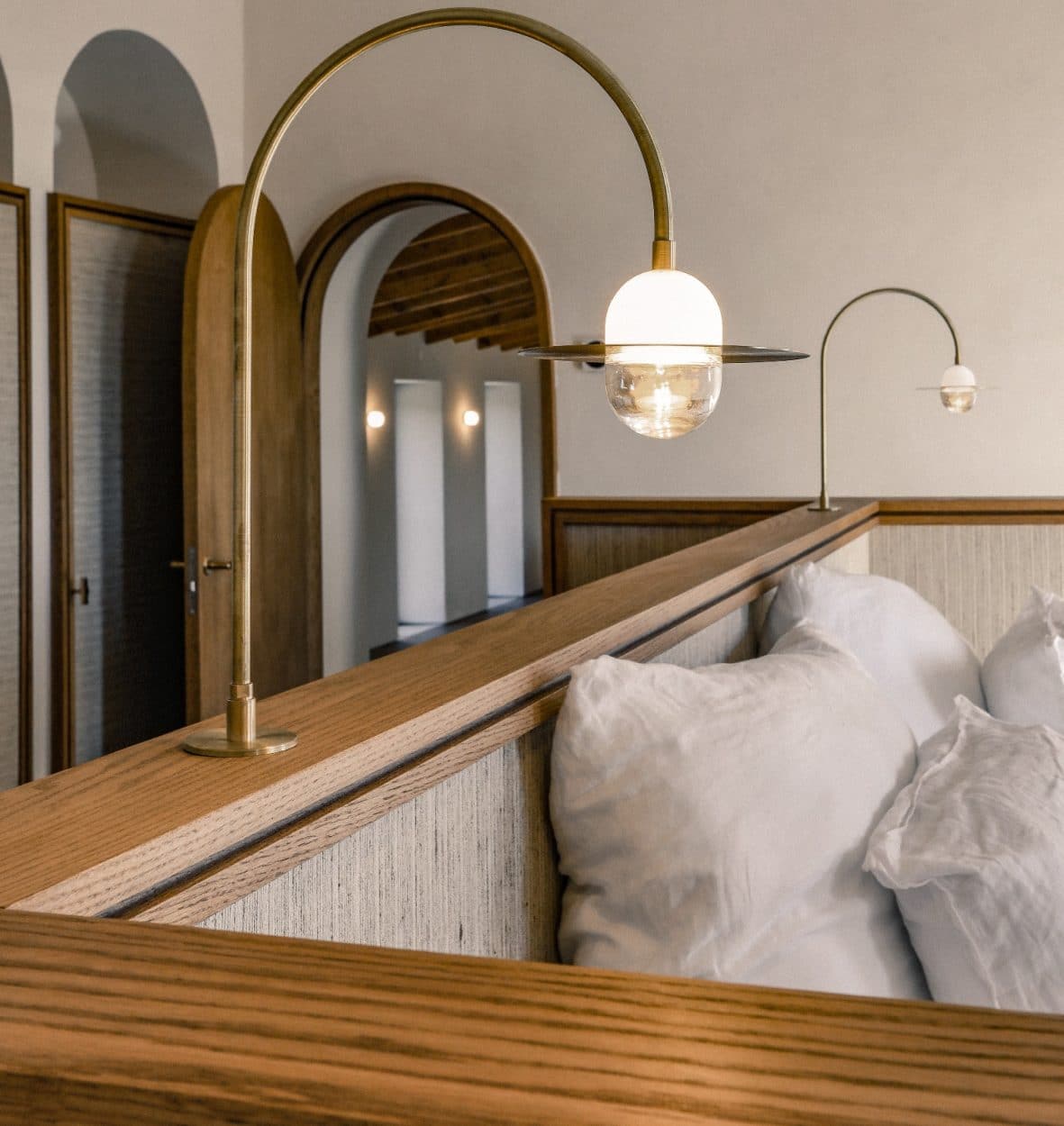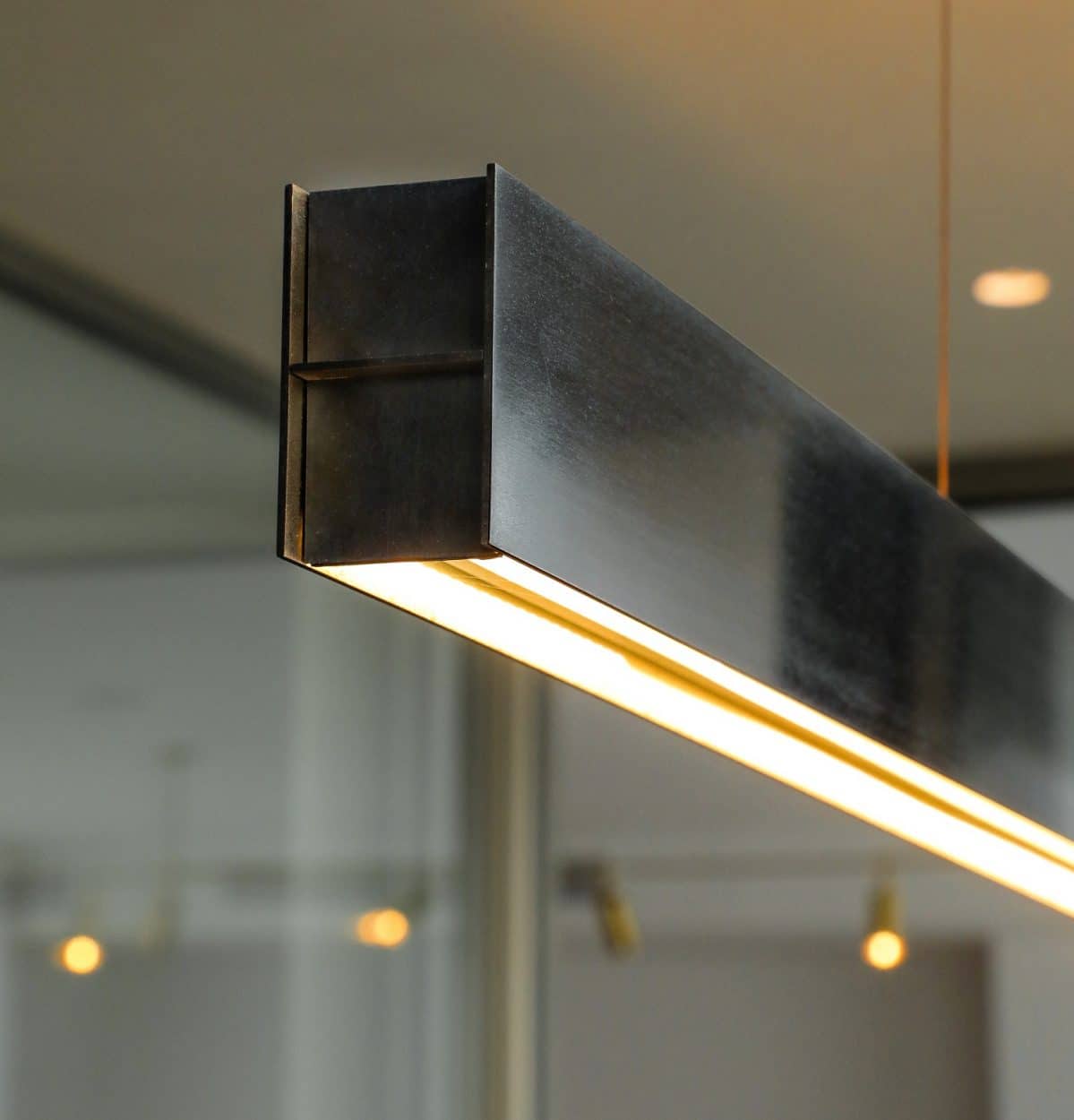 In 2021, they launched the Alabaster collection, a new product line using a creamy, opaque alabaster sourced from Valencia, in Catalonia, a region well-known for its stone and ceramics.  The material's elegance and subtle beauty fit well as part of a discreet lighting fixture. The tube sconce in alabaster has quickly become one of their most sought-after pieces. 
Contain works with nearly 14 agents around the world, but Instagram is an incredibly valuable tool for the brand, and since the beginning has brought in a majority of their clients.
"Most new products start directly with the client. They ask if we can develop a specific lamp and then we can grow products around that. Keeping personalization is important for us. If not, you lose a personal touch."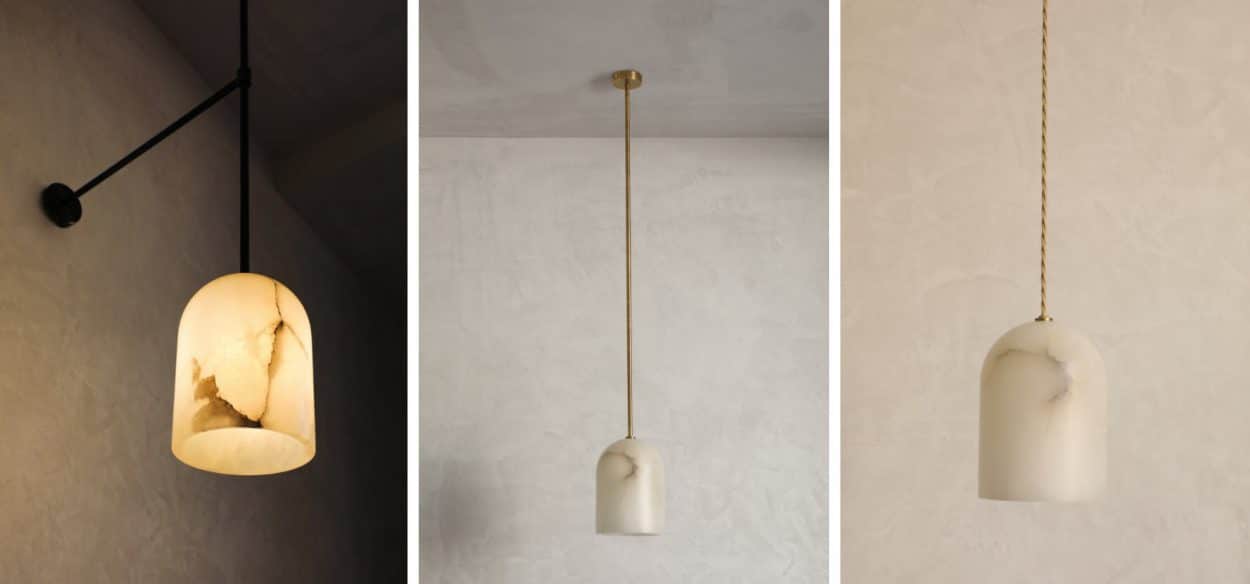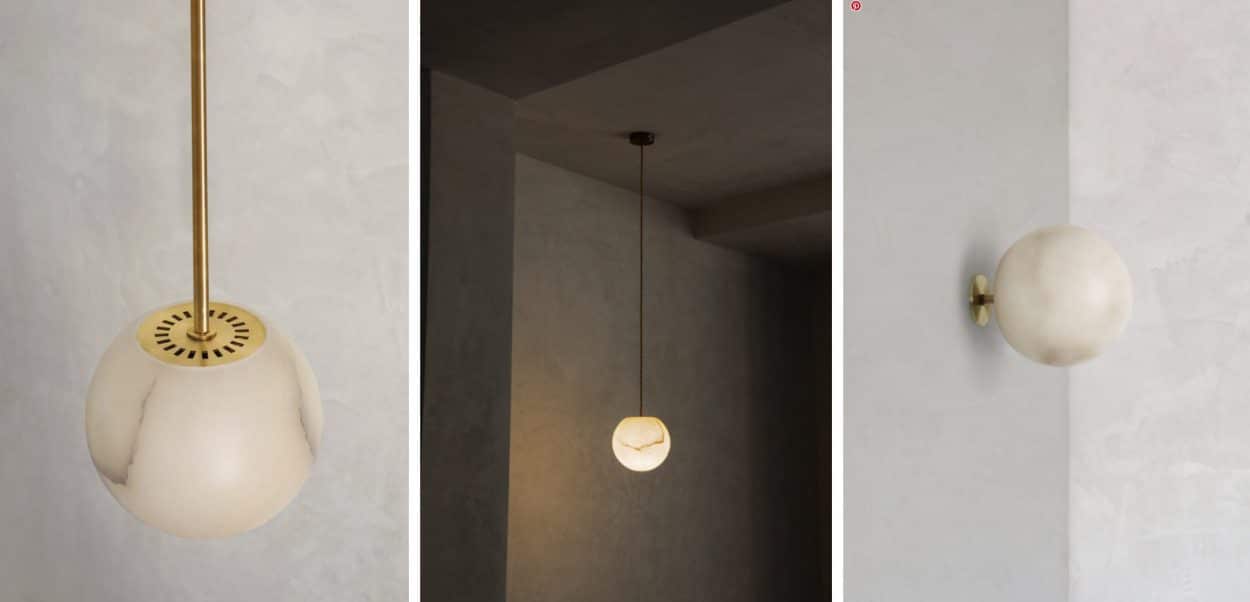 One example of this bespoke approach is their Salty Ball pendant lamp, which uses an ancient Phoenician glass-blowing process that adds sand to the surface while it is hot. This technique was done on Mallorca centuries ago when the Phoenicians inhabited the island. A client had seen this material and she wanted a chandelier for her house. Contain took the idea to Gordiola, who were able to re-create this ancient technique to impressive results. The moon-like surface of the lamp creates a soft, luminous glow.
Private clients drive much of Contain's work, but the brand has also worked on some larger hospitality projects. Spain and France are two of their largest markets, but other countries like Sweden, Germany and the United States are steadily growing. Recent projects include the iconic, newly renovated Commodore restaurant in Madrid, a large commission of 3000 lamps for a NH hotel in Frankfurt opening this year, and a series of custom-made lamps for an upcoming project with Camper.
While Contain has rapidly expanded in just five years, the goal of the brand is not to grow much bigger, for now. Later this year, they will launch a new series of home accessories by the studio's in-house designers. This is an important new direction for Contain, supporting their team's talent, and expanding their collection to feature new materials such as leather and local sandstone. An exciting new phase for this dynamic studio.