In light of the recent webinar on how digital twin technology is transforming New York's historic Brooklyn navy yard, we talk with the CEO of Cityzenth Michael Jansen, who is an architect by trade, about the company's Clean Cities – Clean Future initiative and SmartWorldOS software.
The New York City Brooklyn Navy Yard project starts Digital Twin pioneer Cityzenith's global 'Clean Cities – Clean Future' initiative. The idea is to implement the company's SmartWorldOSTM software platform in major cities around the world in order to achieve carbon neutrality.
Digital Twin platforms are meant to enable buildings of any size, type or age to significantly cut operating costs by 35% and carbon emissions by 50 to 100%, according to an Ernst and Young report. Furthermore, ABIresearch tech intelligence suggests city planners and building asset owners are set to save a staggering $280bn through Digital Twin technology over the coming years.
NYC 2030 District, a non-profit partnership, will work with Cityzenith, Brooklyn Navy Yard, CUNY Building Performance Lab, Agile Fractal Grid (AFG) and others to transform the energy footprint of the 225-acre (91-hectare) Brooklyn Navy Yard. The Brooklyn Navy Yard's Bldg.77, a one million ft² warehouse (equivalent to 21 football fields) was recently renovated for commercial and manufacturing use.
Major cities have pledged to eliminate all emissions by 2050, and the Cityzenith initiative is meant to propose a platform tool to help reach this goal. Considered a foundational smart district DT project, the company hopes Brooklyn will set an example for the rest of New York and the country.
On October 14, 2021, we spoke to Cityzenith founder and CEO Michael Jansen to learn more about this project and the company's initiative and software.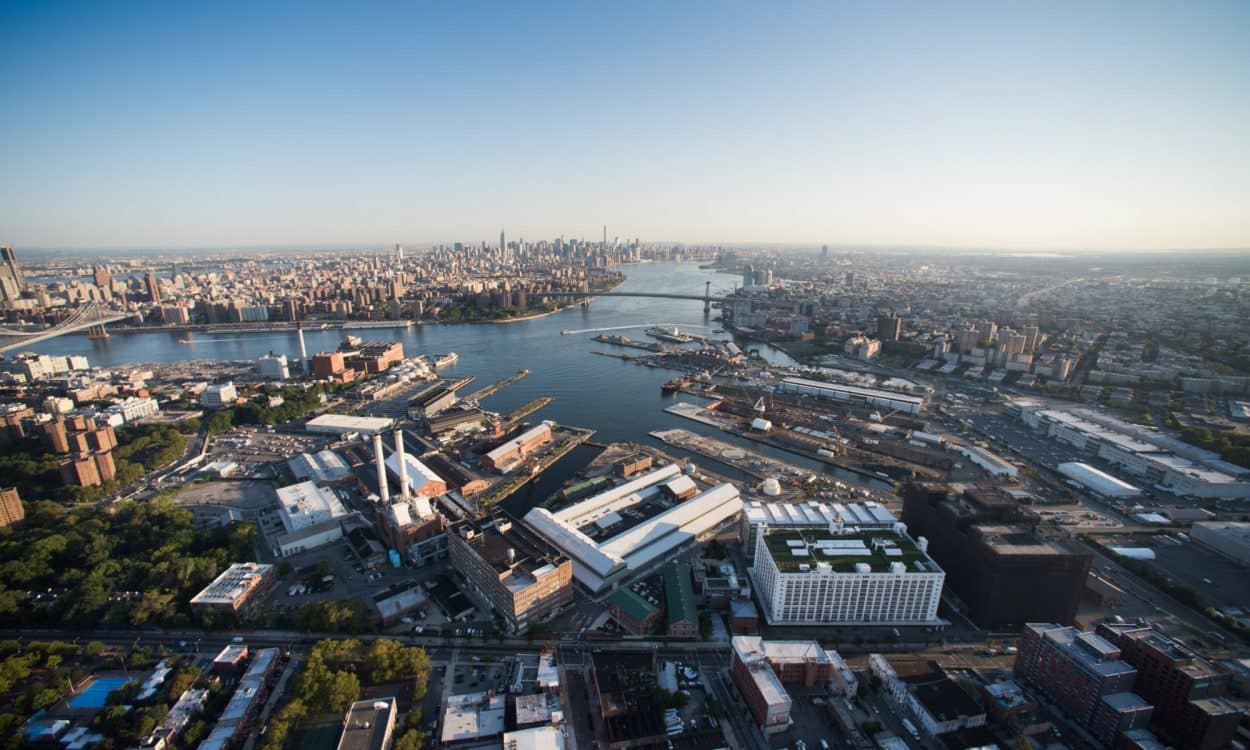 ArchiExpo e-Magazine: How did you get to where you are today with Digital Twin technology
Michael Jansen: I'll give you a brief history. We started in 2009, with myself and two other founders; I'm an architect and entrepreneur that built what was considered one of the world's largest BIM companies called Satellier, funded by Sequoia Capital, that provided its services to the world's largest architect and engineering firms.
I knew all of the CEOs of the software companies and I knew all of the tools; I also knew what the problems were. As projects became bigger and bigger with the growth of the company, delivering a single project in Revit that was a city-scale was impossible; we had to develop skill sets in ten to twenty different tools. None of the tools were designed to interoperate, but rather their own closed-loop ecosystem. We thought it would be neat if we created one platform to allow all these others to work together and we embarked down that path in 2009.
One of the founders was the creator of Google Earth; he was the chief architect of a product called First Viewer that Google acquired and renamed Google Earth. He was the Silicon Valley star in this kind of space. The other guy was one of the founders of Revit technology that Autodesk bought and may, now, turn into a global standard. We've had some of the best thinkers around the subject a long time ago.
It took ten years to get a product that really did what we wanted it to do. After pilots used by major cities and years of growth and maturity, the product was becoming a platform. We have earlier versions that are still in use but receive substantial changes. We generally release a new version every 2 years. [SmartWorldOS software was the most recent, launched in 2019.] We launched Clean Cities – Clean Future as our path forward..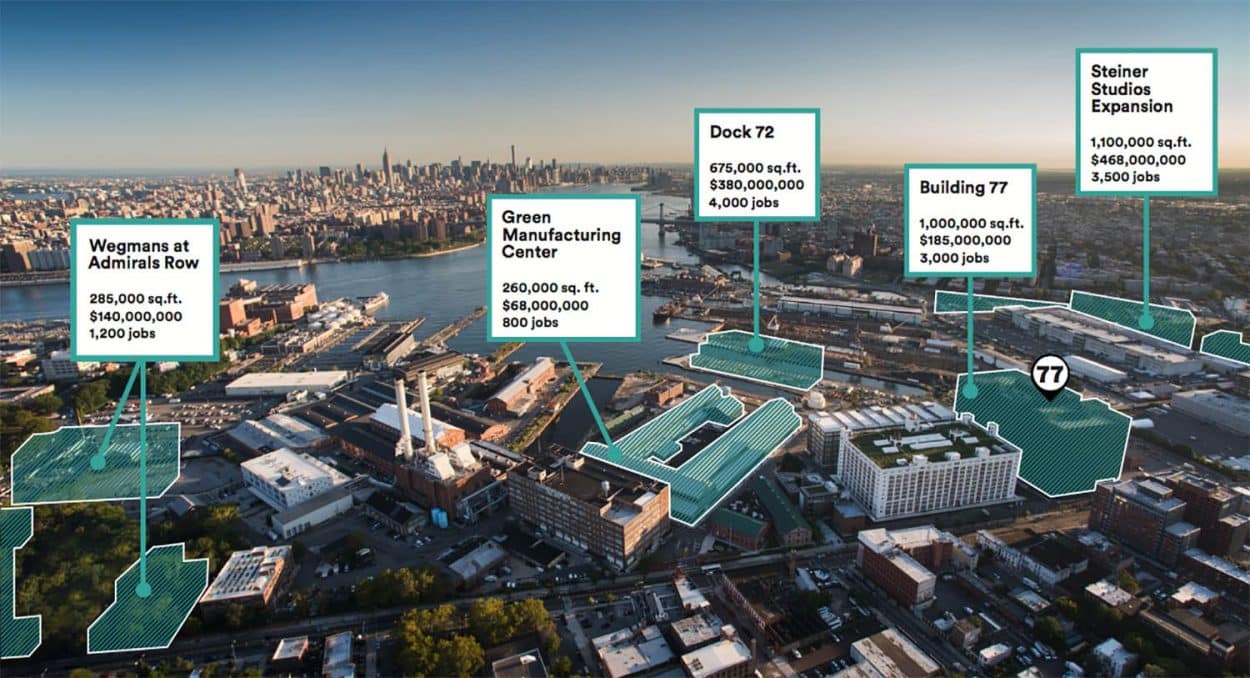 ArchiExpo e-Magazine: How would you define digital twin technology in simple terms?
Michael Jansen: Digital twins are virtual replicas in 3D of physical things, for us, that means buildings and infrastructure and all that's in them. They're connected to all the data, inside and outside the building. They get used to optimizing everything from the plan and design of a building to the ongoing operations and maintenance of them for their entire life cycle.

Digital twins are a space-time tool that allows users to integrate tons of information from all kinds of sources such as static databases and dynamic sensor data; that data exists in space and time which allows us to track the performance of buildings using the tools through systems of alerts and dashboards, to recertify results every year which is necessary to maintain a certain status.

ArchiExpo e-Magazine: Can you tell us about Cityzenith's global Clean Cities – Clean Future initiative? When did Cityzenith officially announce its initiative?
Michael Jansen: We announced the initiative last year in Oct 2020, then we began working on it, building the first group of founding partner cities. We announced the first one of those two weeks ago [the New York City Brooklyn Navy Yard project]. We announced the second one a few days ago, which is the city of Las Vegas. We'll be announcing Phoenix soon with five or six more cities to follow.
The commitment was to implement urban digital twin technology in ten to fifteen major cities in the US and Europe. We are speaking to our first city in Europe; they have not yet signed with us but I believe they will. We're hopeful that it'll be Rotterdam in the Netherlands. We also just participated in an event in London where we spoke to city and technology leaders around Europe. We'd like to include a few more European cities in the program.
The thesis is working with cities and their local green committees which are in most cities in the world. Europe has adopted more progressive policies for many years. Certain US cities began to require, by law, commercial buildings to substantially reduce emissions. There's more of a drive now because of what's happening globally.
We partner with the city's green building communities to implement the first instance of this platform, to get users familiar with the digital twin technology in general—since most people won't be—and to get them familiar with the power of this technology which is to help them achieve their goals [of reducing emissions and the total cost of a project].
The plans are to expand it out over the next few years, to work with as many as a hundred cities then to grow to several hundred cities after that.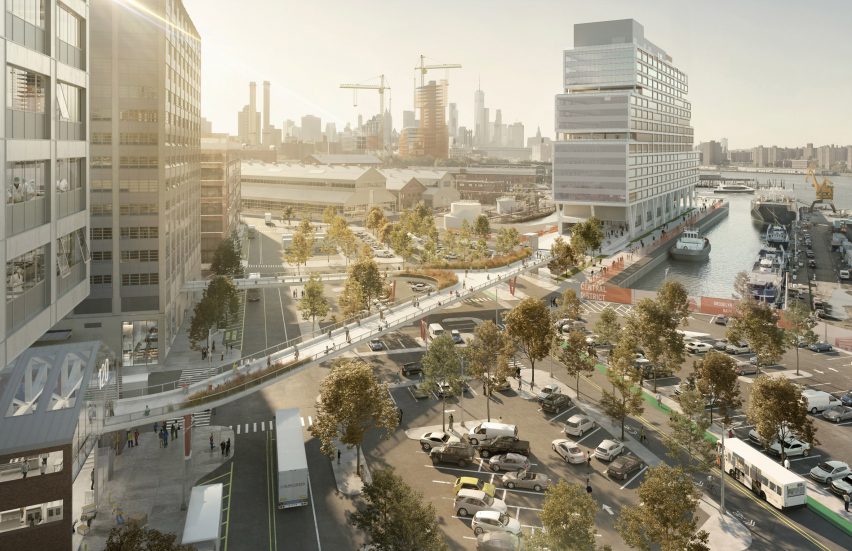 ArchiExpo e-Magazine: When will New York's historic Brooklyn navy yard project officially begin? Can you describe the energy footprint transformation that will take place?
Michael Jansen: We're in the middle of building the Digital Twin for the first three cities, so this project is well underway. We'll publish progress along the way but the final results will come out in the summer of 2022. Each project requires us to work with five to ten local building owners, so we'll have a lot of results to show.
I saw the digital twin model [of the Brooklyn navy yard], created using high-res drone models, and they're doing a lot of the data integration work now. We've been at it for a few months. It's a big process. The first thing we do is assemble the twin model, which can be from a variety of sources such as commissioning high-resolution drone models with great 3D model data that we can extract.and use for data purposes. We also integrate hundreds of data sets into the model around the use case. This comes from public and private sources, mostly public. That work is underway.
These projects have a lot of partners. In terms of decarbonization, the gathering of the building data, building 77 in this case, work by our energy management partner is also underway. That'll make its way into the twin in about a month, so it's happening. We'll have plenty of show early next year.