Designer Nina Woodcroft works with fungi-injected organic matter that becomes a substance she uses to fabricate cradle-to-cradle furniture.
In earlier times, we initiated the cradle-to-grave concept in regard to social concerns, industrial processes and how we function. Edward Bellamy coined the term in his dystopian novel, Looking Backward, in 1917 and, several decades later, the phrase worked its way into the sustainable furnishings movement. It has since stretched into a more in-depth approach: cradle-to-cradle. In 2002, the book Cradle to Cradle: Remaking the Way We Make Things appeared. Twelve years later, when London-based interior designer Nina Woodcroft launched her company Nina+Co., there remained a gap between the idea of manufacturing furniture that could be repurposed once reaching the end of its life cycle and the execution of production.  
"There wasn't anyone doing cradle-to-cradle [back then]," she said in an interview with ArchiExpo e-Magazine, "considering where things come from and where they end up."
Despite initiatives, collaborations and advancements made in the architecture and design sector, such as generating Biosphere Rules and launching materials companies like Material ConneXion to help promote and disseminate C2C design principles; the evolution of integrating cradle-to-cradle design thinking into the everyday process for professionals has been slow-going.
Since she founded her company in 2014, she has worked on designing and producing fixtures and furniture from fungus, scraps and discarded materials. These upcycled materials are used to manufacture new products. At the forefront of the new approach, fungi can be injected into various kinds of organic matter ranging from cardboard boxes to coffee grounds. The resulting substance can be used to make various kinds of furniture including coffee tables.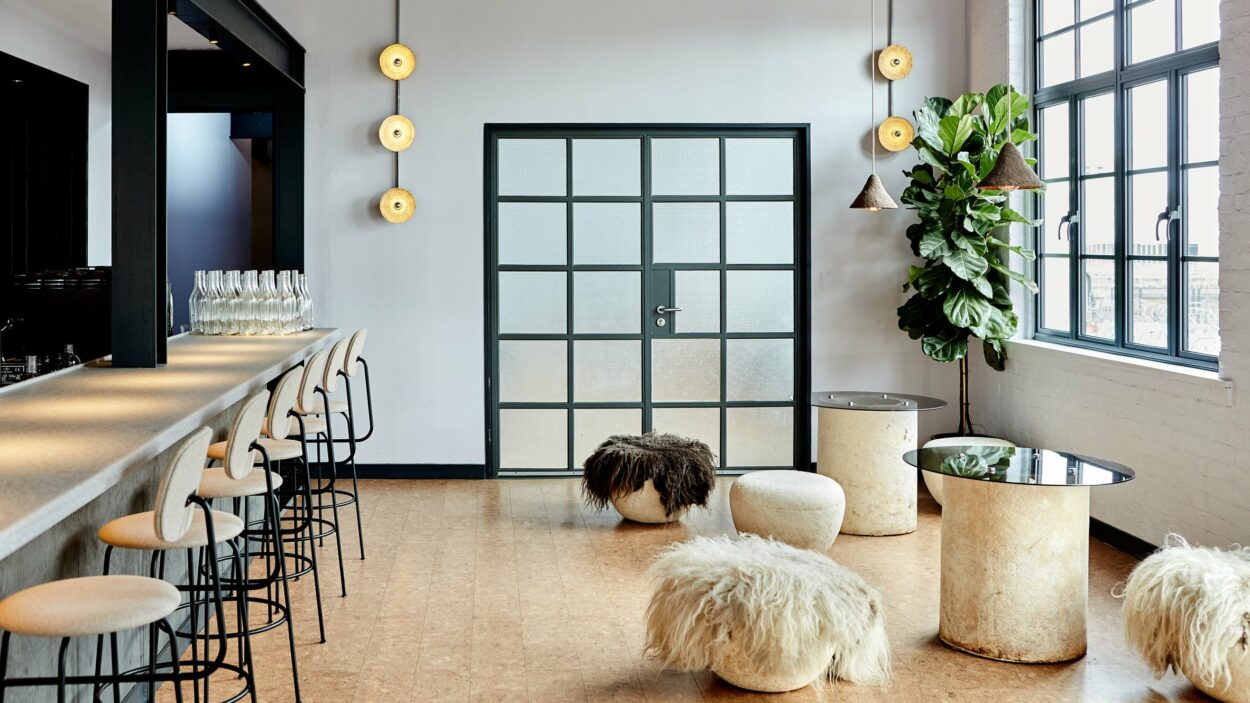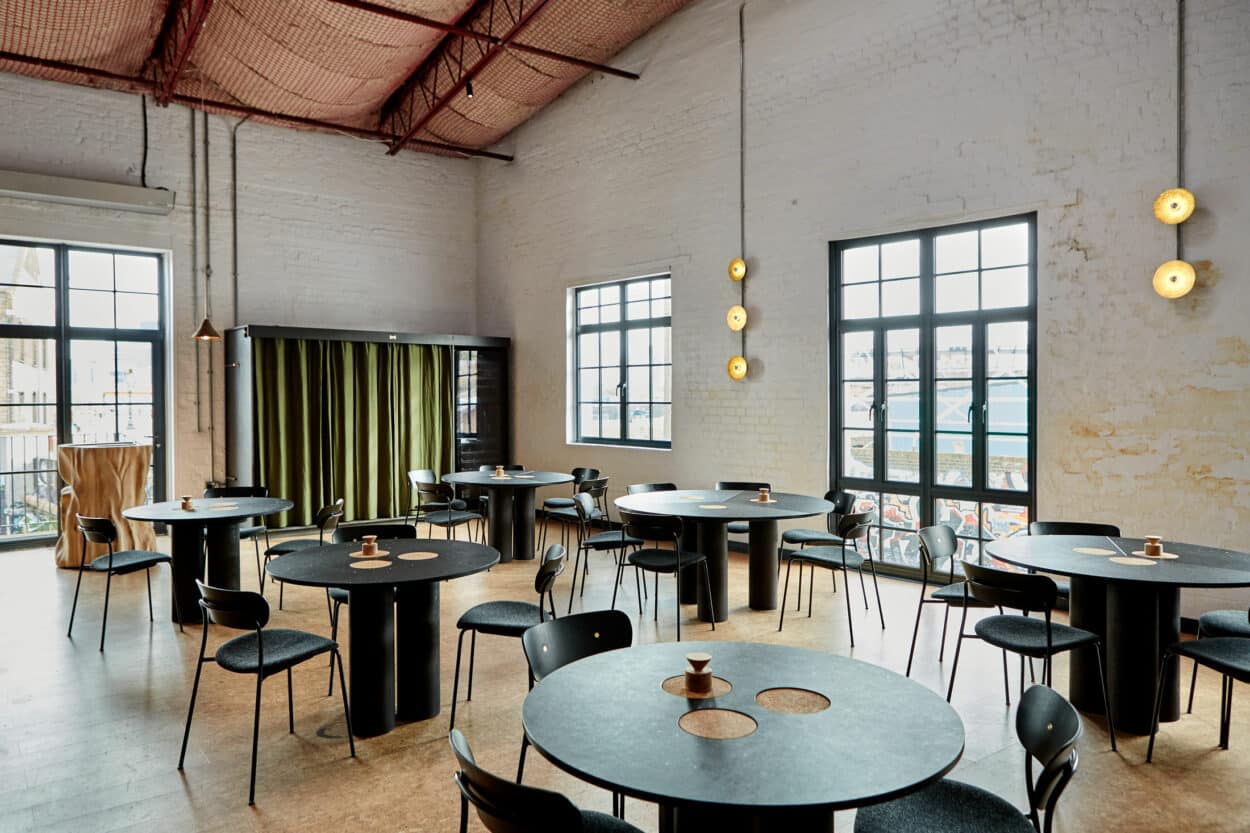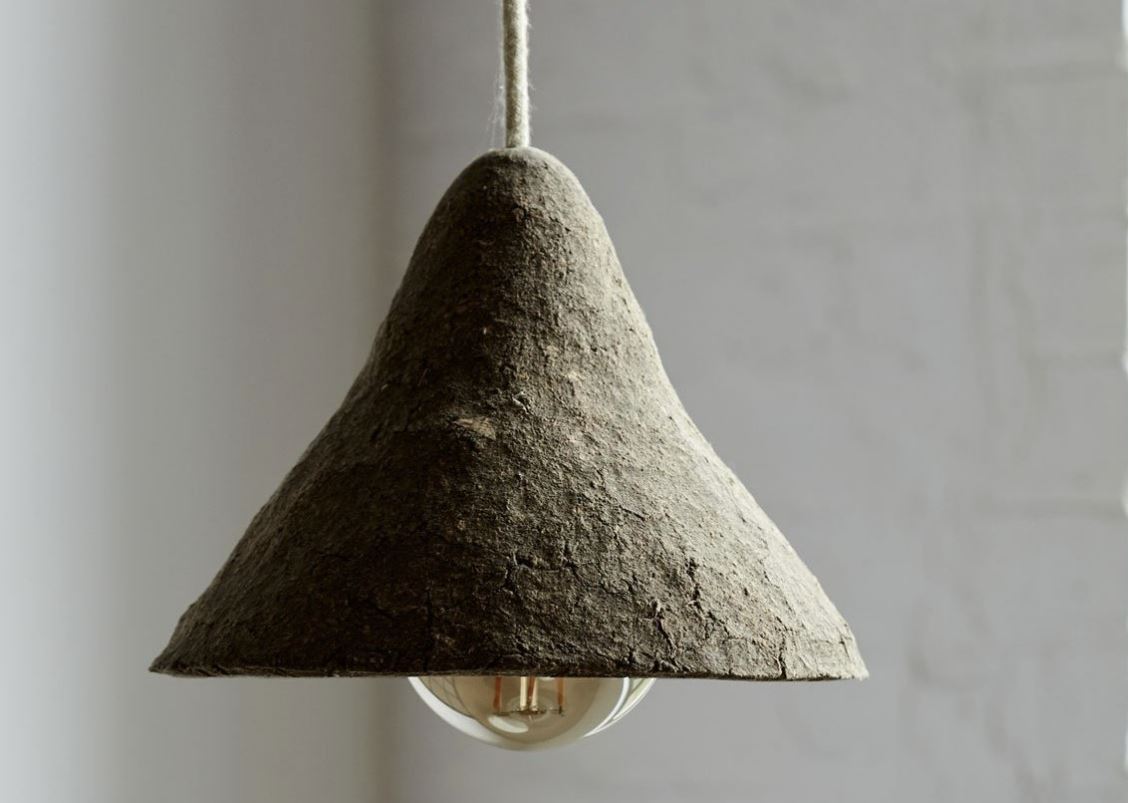 Woodcroft also has built relationships with various purveyors of upcycled goods made from commercial waste, such as leather scraps from the shoe industry that have been repurposed into new leather that Woodcroft describes as having a " beautiful corrugated texture." The designer emphasizes she aims to reduce the possibility of her fixtures and furniture ending up in a landfill. 
"When my clients move onto new locations, I have designed things so that they can come apart and either be reused or recycled," she said.
Woodcroft has no formal education as an interior designer. She is completely self-taught. Before she started her own company, she worked for ten years in a high-end luxury design company called ARA Design where she worked her way up from a receptionist to a project manager. Yet, her pull toward environmental sustainability and disconnect with her true passion, to create environmentally friendly designs, had her increasingly frustrated—until she chose to start Nina+Co. 
"It was time for me to change jobs," she said. "I couldn't find anyone else working on the types of projects that I wanted to work on."
One of the first projects she worked on as an independent designer was a London-based business called Luminary Bakery which helps women who have suffered from domestic abuse and other traumas by giving them occupational training and life skills. Luminary Bakery is considered a Social Enterprise Business that is primarily driven by a social purpose rather than simply a need to make money. The bakery's agenda appealed to Woodcroft's idealistic nature, and most of what she designed for the bakery was made from recycled materials. 

She also designed a restaurant called Silo London in the trendy former industrial area of Hackney Wick. The restaurant subscribes to a "Zero Waste" philosophy: They only accept foodstuffs in reusable containers, and they also churn their own butter, roll their own oats and mill ancient varieties of wheat into flour.
Silo London's approach dovetailed with Woodcroft's sensibilities, and she used recycled plastic for wall coverings and literally "grew" the restaurant's tables from fungi. The aforementioned upcycled leather made from leftovers from the shoe industry was used for the banquettes. 
She implemented cork throughout the restaurant, especially on the floors. Cork is a carbon-negative material, she noted, adding that you can harvest the bark without harming the tree.
In 2021, Woodcroft completed the first bricks-and-mortar store in London for an eyeglass company called Monc Eyeware. For that project she made extensive use of cornstarch as design material, using it for everything from ceiling insulation to display pillows for the eyeglasses.
It's been a long slog for Woodcroft, but she said that she never looks back.