Shortly into a new chapter of the high-end furniture brand, Hellman-Chang adds new furniture pieces to its collections while preparing its first-ever lighting line.
The tag phrase "fake it 'til you make it" doesn't exactly equate to how childhood friends Dan Hellman and Eric Chang founded high-end furniture brand Hellman-Chang—not exactly. Their sixth-grade selves ventured into a world of craftsmanship through a shared interest in workshop classes and woodworking, a passion that would follow them well after graduating from university with varying degrees. While occupied with full-time jobs, the duo rented a space in Brooklyn in the early 2000s where they satisfied their need to create by producing solid wood furniture pieces on the weekends as a hobby.
Self-identified as nerdy while in middle school, the two friends learned 'old school' techniques that would become the foundation of their talent to craft sought-after furniture. In 2006, with no connection to the design world outside their acquired skills, they entered their Z Pedestal table in a competition and received Interior Design magazine's Best of Year award, along with attention from professionals such as the designers of the Four Seasons hotels who called a week later. The two friends welcomed the Four Seasons interior designers and representatives to their co-op workshop—without having founded a company, without having employees or a full-time workload. Still, they needed these designers to believe they could produce a semi-large quantity of furniture in an acceptable time frame.
"We sprinkled sawdust around the workshop space to make it look like we were busy making a lot of furniture," Eric Chang said in a phone interview with ArchiExpo e-Magazine.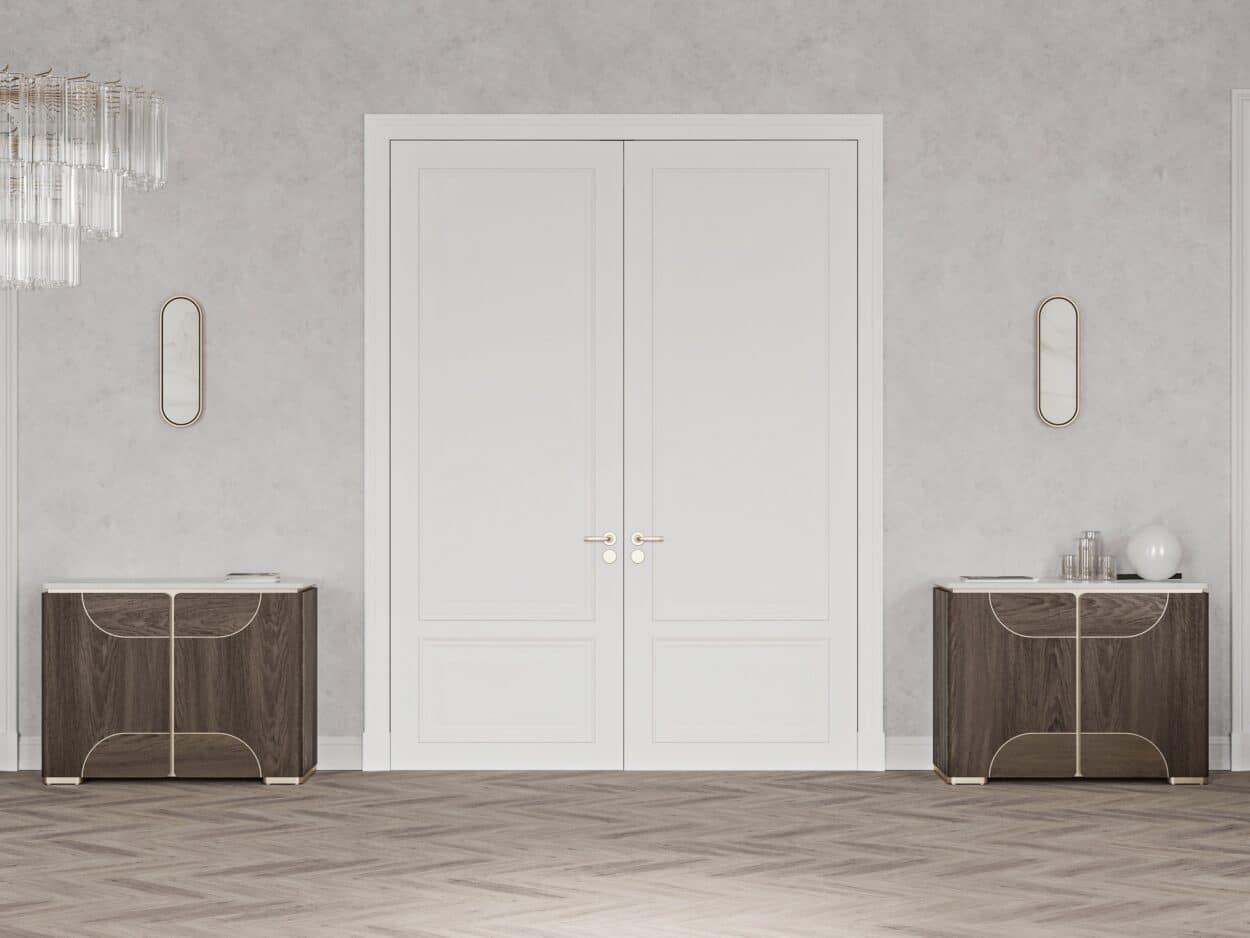 Although they disguised a shared workstation as a busy company base, they quit their day job and founded their company after the visit from the Four Seasons which turned into a contract for 15 pieces. In the realm of high-end, it's often about who meets who. The success of this project led to their exhibiting in trade shows and to one of their tables being selected for Carrie's bedroom in Sex in the City. Later, their products were used for the set of the series Gossip Girl; in one of the episodes, the company logo can be seen on one of the moving crates when the character Chase moves into a new office and another character asks: Is that a Hellman-Chang dining table?
High-end means pricey with an appropriate splash of "it girl" style, yet the heart of the company is as honorable as its founders are involved. Founded in 2008, in a time of recession, the founders chose to focus on highlighting how the best-made and well-designed furniture could come from America; it doesn't have to come from Europe, as Chang said during the interview. Hellman-Chang became part of the handmade Brooklyn scene, before it was a thing, at a time when consumers started looking for artisanal products tagged "Made in America". They attribute the recent growing interest for private label projects, including those from competitors, where furniture companies contact them about having Hellman-Chang manufacture their products, to this.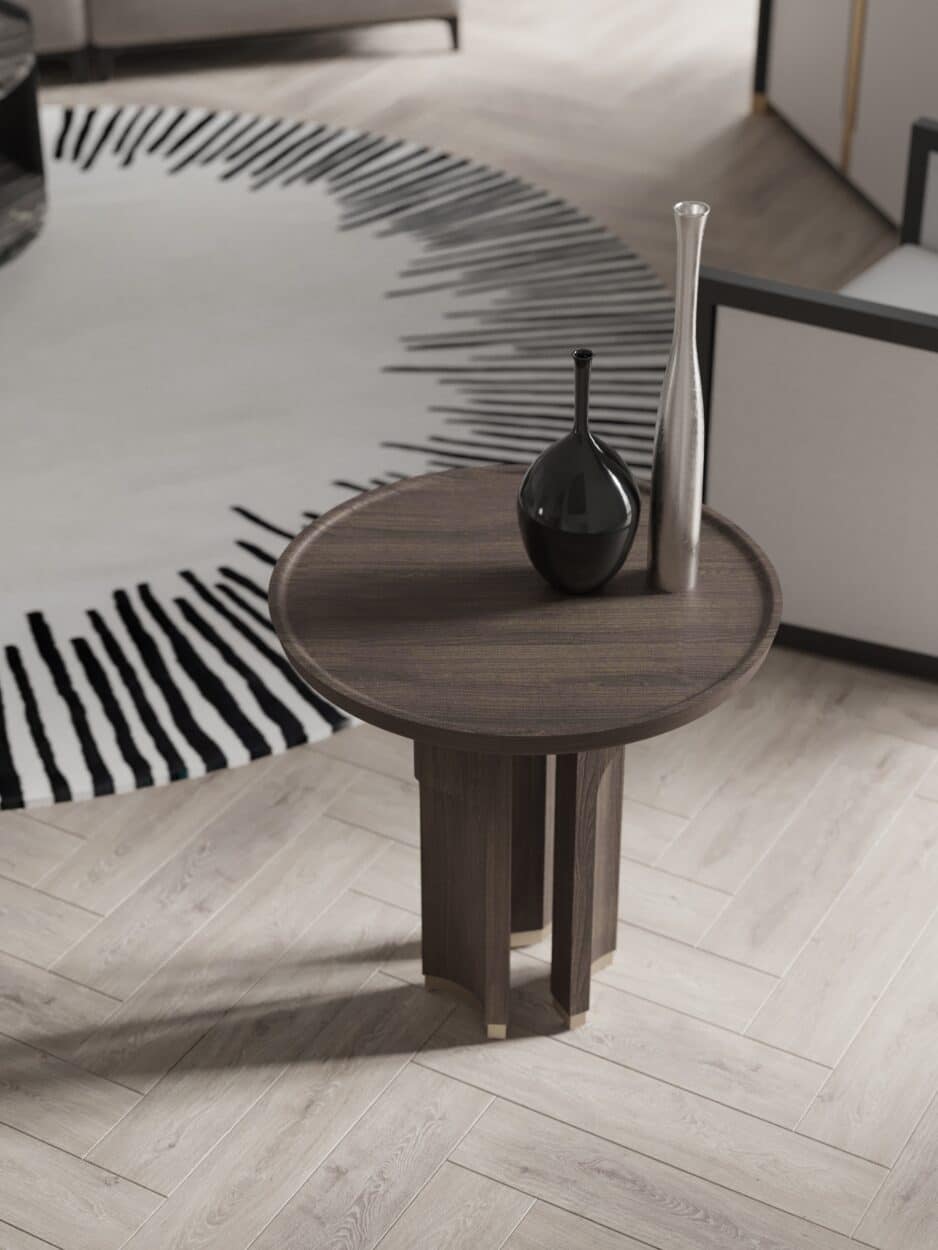 READ "Transparency is the only way forward, says Eric Chang of Hellman-Chang" in Business of Home.
"We rode the wave with the industry," Chang said in regards to flourishing simultaneously with the handmade Brooklyn scene.
Two years ago, with over a decade of experience under their belt, the duo needed to adapt its one-piece-one-builder methodology and expand in order to manufacture at a larger level. It required more space and a new strategy. They closed the Brooklyn factory and moved it to Dawsonville, Georgia, an area known for having a rich cabinetry industry, where they hired the best of the best.
"The sequel has to be as good as the first part," Chang said.
They recently launched new products for current collections and are working on the debut for upcoming lighting fixtures, to be the company's first line of lighting products, expected at the end of the year or early next year. In parallel with the lighting debut, they're putting together an e-commerce subdivision. The new furniture pieces they've added to their collection are the Cleo console and dining table; the Facet dining chair; the Fountain console, side table and dining table; the Gillian dresser, sideboard and cabinet; the Natalia desk and wardrobe; and the Skyler table.
LEARN MORE: Hellman-Chang has a 4 Week Quick Ship program.