The Studio K founder focuses her work on the emotional connection between clients' brands, their spaces and the targeted clientele.
Having a social drink, walking a dog, or going through vacation pictures; none of these activities would seem to have anything to do with an interior design briefing, but they can be just that and make such a meeting all the more effective. For Karen Herold, getting to know a client as a person is very important. Likewise, understanding the intended atmosphere of a space is absolutely crucial.
"There are two more or less simultaneous processes. One is the fairly pragmatic and technical one. In a restaurant, for example, that means working around its layout, seeing where the front door will be, where the loading dock is and so on. In parallel, I use what I feel and hear when I get to know my clients better to figure out what we are going for in terms of energy and intention. Is this restaurant going to be a vibrant or a quiet place? Is it for a date night, is it for ten people going out for a drink? I try for the longest time possible not to think about colors, specific furniture or lighting pieces. I teach my designers that you need to be able to explain your concept for any space to someone blind," she said in an interview with ArchiExpo e-Magazine.
In other words, for Karen, the actual interior design decisions come only towards the end of the process, once a vision of the bigger picture and the goal behind a space are in place.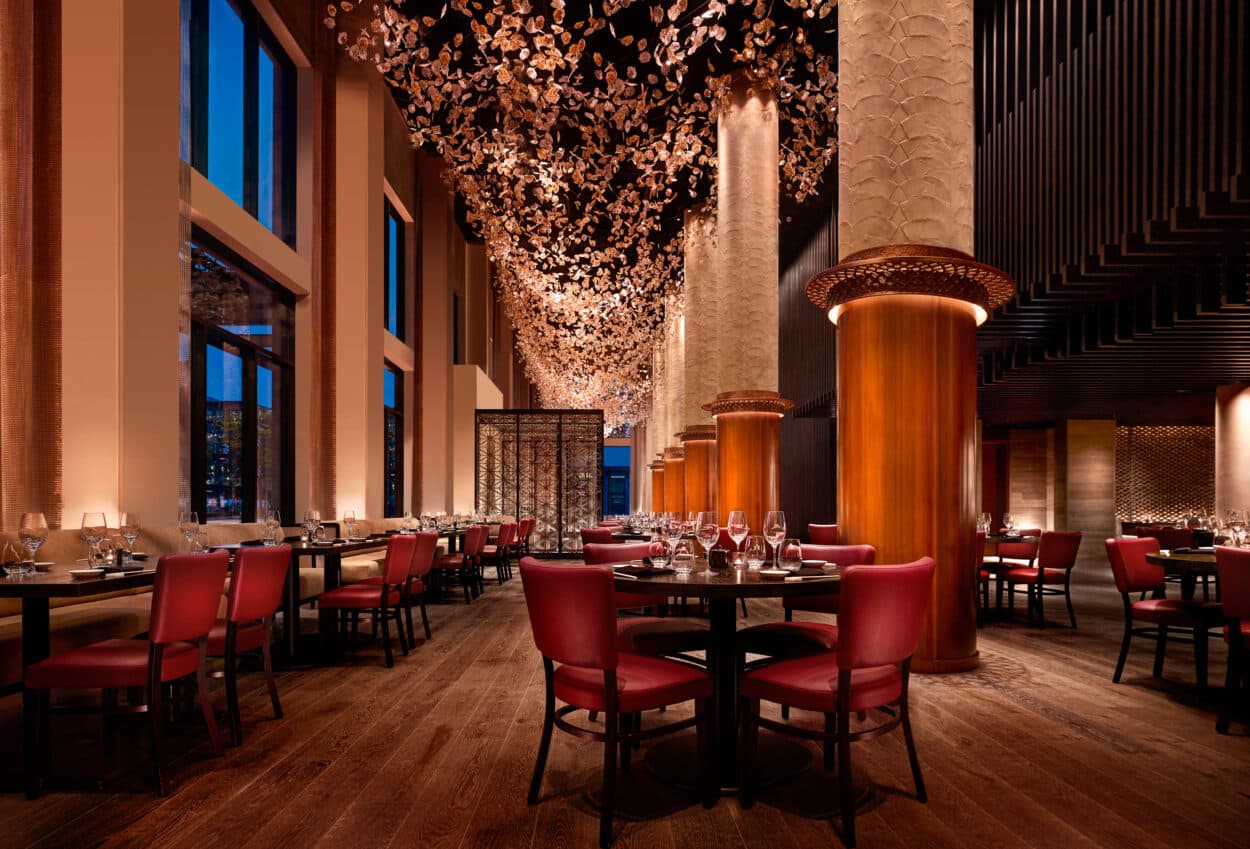 "Maybe because I wasn't trained as an interior designer, I very much feel that my company and I are servers of our clients. It's not about us. It's not about our style. It's not even about the design. The design should follow what a brand needs to be – not the other way around," she believes.
Karen reinforces that inside knowledge of how a certain business operates is another very important part of an interior designer's job. In a restaurant or bar, for example, the guests need to feel comfortable and eager to return; but the welfare of the staff needs to be considered just as much, or that business won't be able to operate with fluid ease and efficiency.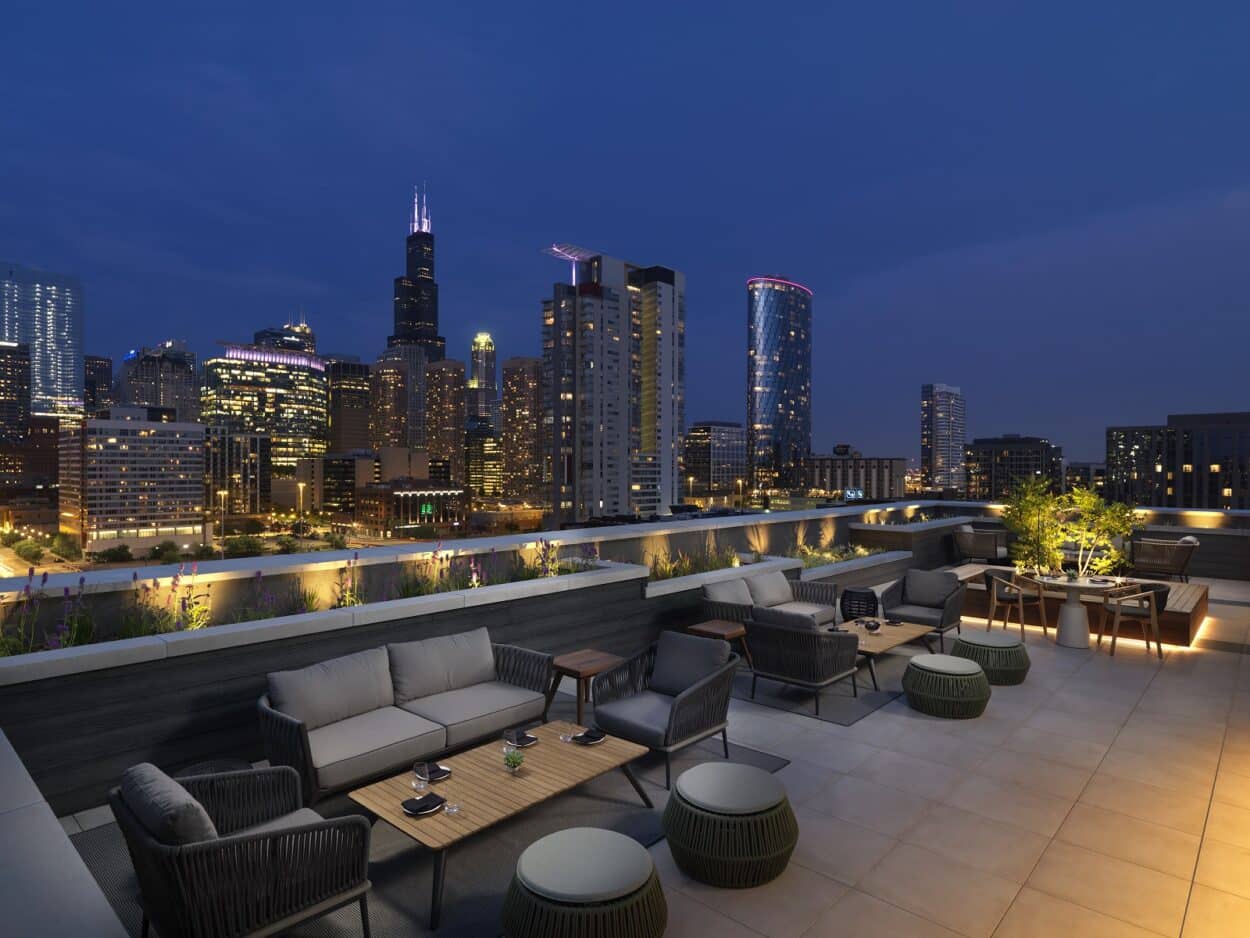 Born in Holland, Karen Herold graduated as a fashion designer. After moving to the United States, she started off by working in an architecture company's library. There she was introduced to her first boss in this field: James Geier, who runs 555 International. Her first assignments in interior design were in retail when a friend of James who owned a few restaurants decided to expand his operation in Las Vegas. Karen worked on projects for three restaurants. Three years later, she was introduced to the Boka Restaurant Group, which hired her to work on the interiors of the Chicago restaurant Girl & the Goat – one of the highlights in a portfolio that establishes Karen as a reference in interior design for the Food and Beverage sector.
She founded Studio K in 2014 with the goal of offering end-to-end design solutions for all projects. Among Studio K's latest projects is the Nobu Hotel Chicago.
"It is our first big hotel. Also, this is one of those perfect projects where we got a chance to add more on the art side, building a chandelier out of 22.000 leaves that hangs from the ceiling of the restaurant," Karen said.
Another recent highlight of the studio's work is BIÂN, a new wellness club recently opened – also located in Chicago. The venue has a gym, a doctor's practice, yoga studios and a restaurant.