Headed by Alex Holloway and Na Li, London-based design studio Holloway Li is expanding its network of international clients.
Alex Holloway and Na Li first met while working as colleagues in an architecture practice in London. After starting their own, separate enterprises in 2015, they collaborated on multiple projects between 2016 and 2018 and by the end of that year, decided to merge – creating Holloway Li.
While the Chinese architect and managing director Na Li is responsible for business development and the management of the firm's international projects and clients (including ongoing projects in Munich and Beijing), London-born founding and creative director Alex Holloway is in charge of the overall creative output and design direction of the company, managing the studio's London projects.
A member of the Royal Institute of British Architects, the practice specializes in the hospitality industry, operating at the forefront of a contemporary design culture "marked by designers who blur the boundaries between historicism, decoration and digital process", in their own words. Recent projects of Holloway Li include a number of hotels and an aparthotel in Bermondsey, a Georgian bakery in Notting Hill and The Market Building, a new experimental showroom and co-working space in Clerkenwell inspired by the Industrial Revolution for bathroom brand Coalbrook.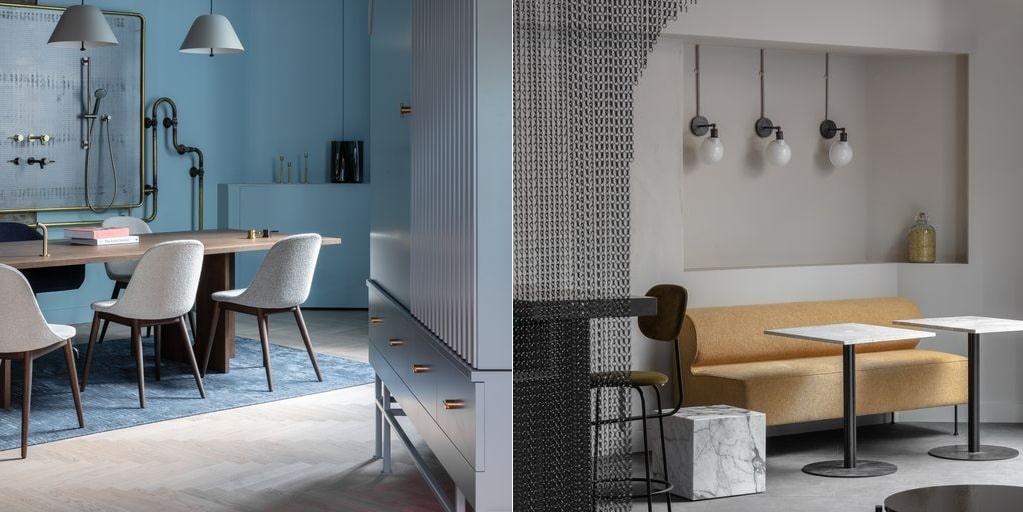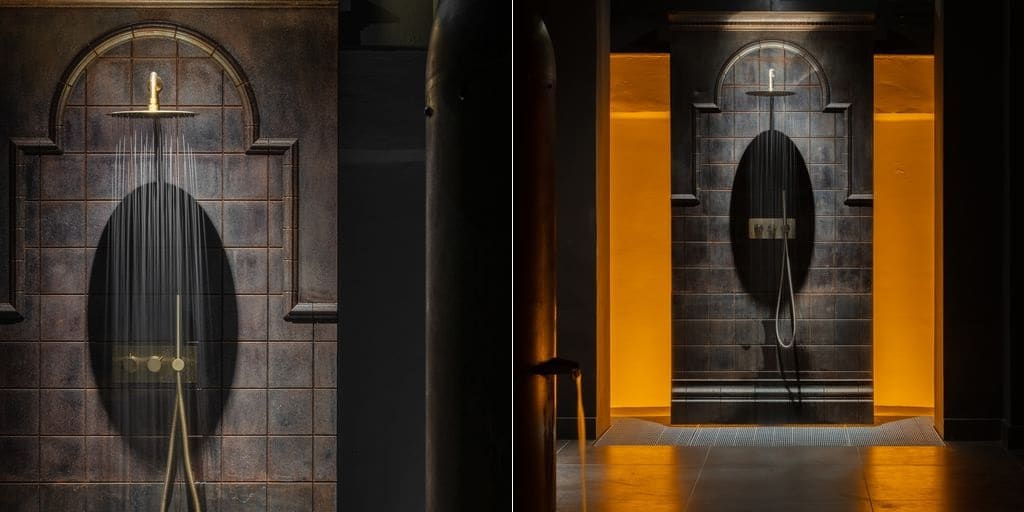 Sustainability, multiculturalism and an eye on broader social trends
"These things are key to our design approach. We want to uncouple our projects from the often wasteful 5-year re-fit cycle. Also, the sustainability focus of each project is tied to its narrative," Na Li said in an interview with ArchiExpo e-Magazine. 
A good example of that is Bermonds Locke, an apartment hotel in London where, as an alternative to the typically high labor and material intensive approach to retrofitting, Holloway Li's architects chose to expose the concrete shell of the existing building, minimizing layers of 'dressing' finishes as much as possible.
"We took a cue from the unique language of bricolage found in Joshua Tree's ad-hoc desert cabins, and wanted to deploy a strictly limited palette of standard construction site materials to form many of the joinery elements. Concrete test cubes were amassed into a curved bar frontage and table legs, while steel rebar was sculpted into a bar gantry and a unique take on the four-poster bed," she explained.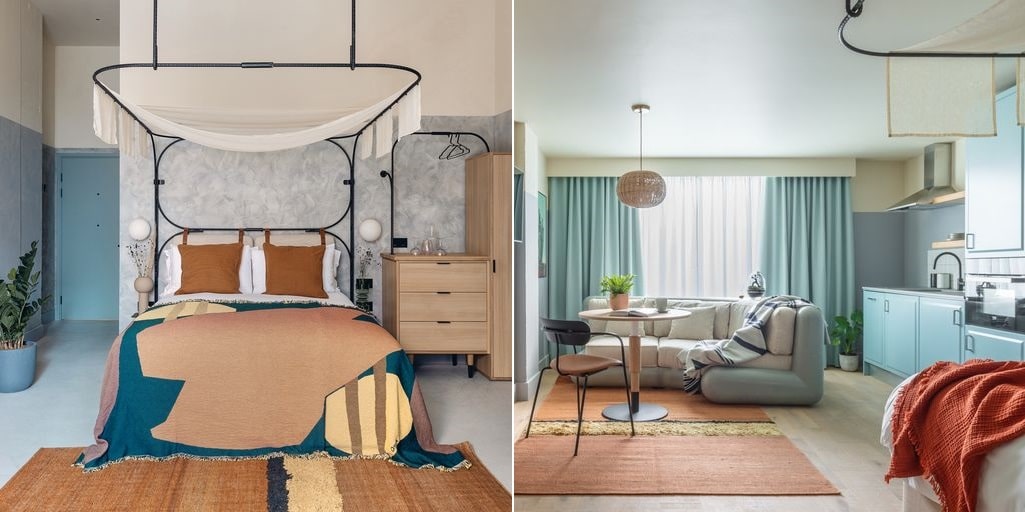 An interesting fact here is that Holloway Li collaborated with a manufacturer of molded composites who typically makes interiors for London buses.
"We worked with them to develop thin cast resin wall panels, molded out of the form of a traditional Victorian bathroom, but which appear almost liquid from certain angles," Alex Holloway said.
The cross-cultural character of the firm is particularly noticeable in the "Apartment for a Calligrapher", an Edwardian Arts & Crafts style, private apartment which was specifically refurbished for a Chinese calligrapher and art collector. The elements of a traditional Edwardian apartment, such as timber wall paneling, were adapted to incorporate calligraphic motifs, merging these two contrasting worlds.
By understanding how a project fits into broader social trends, Holloway Li seeks to better communicate with new clientele. Social value, cultural impact and economic profit are always encompassed within their propositions to clients.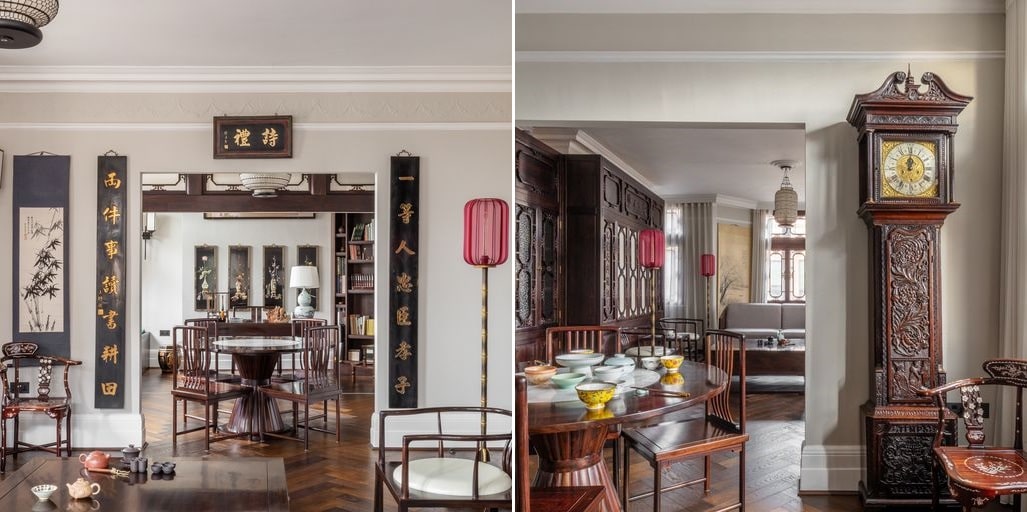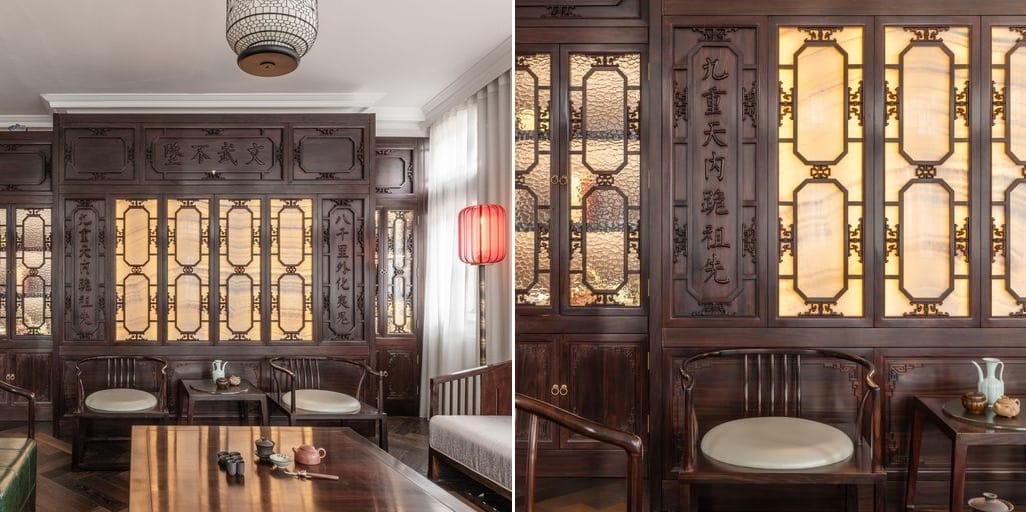 "When working on each project we always begin by creating a 'world' within which we define a story. We frequently reference cinematic tropes and projects are often set around 'set pieces', which act as devices for audiences to immediately connect with the project concept," Alex said. 
An example of that is Entreé, a Georgian bakery in Notting Hill designed around Wes Anderson's cinematic style. The cafe space is defined by carved timber arches, reminiscent of Georgian open balconies – and reinforces the perspective of the camera lens and the idea of the space as a gateway. And with its chimneys, boilers and cast iron wall panels, the aforementioned The Market Building also consists of 'set pieces' inspired by themes of the Victorian Industrial Revolution – this time in order to creatively display Coalbrook's bathroom products.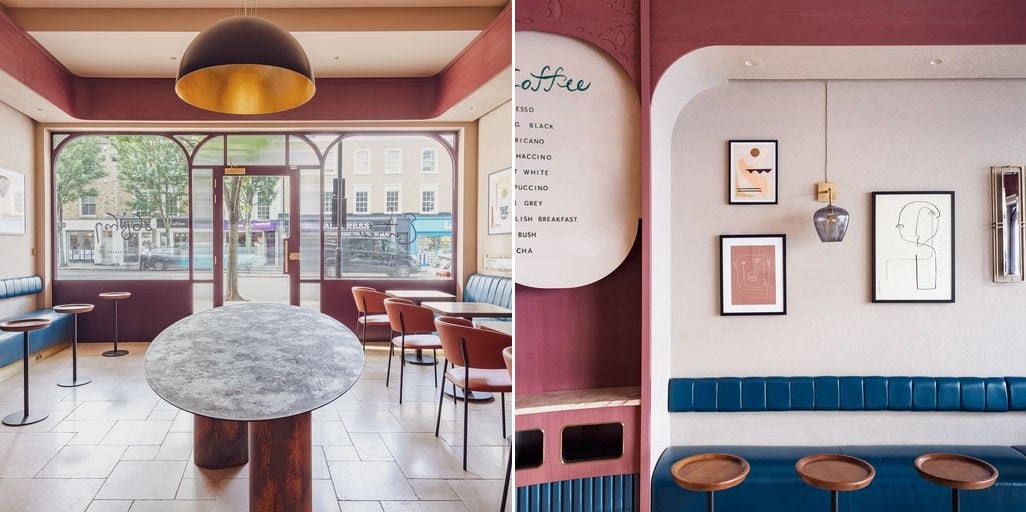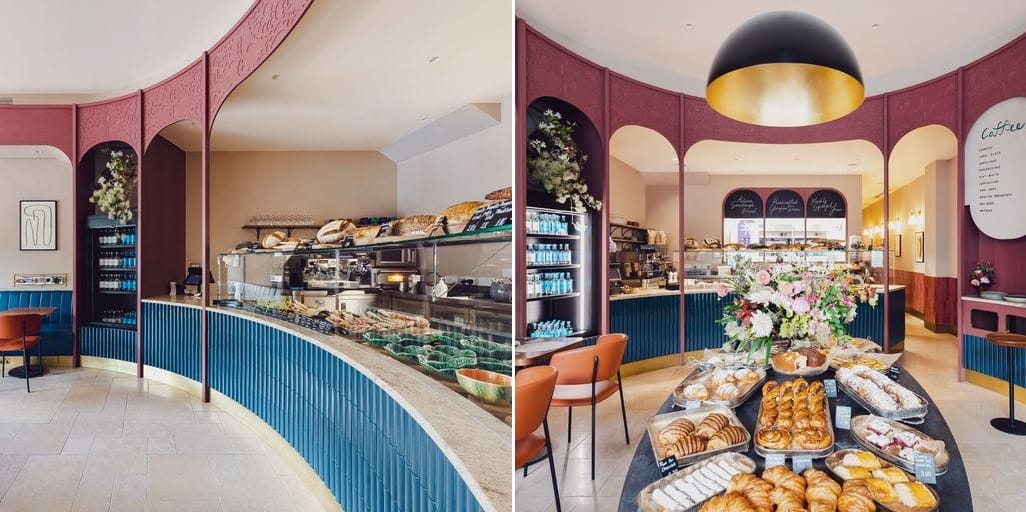 The Future: Modular Apartment Hotels, High-end Private Houses and more
"We are increasingly looking at new modes of living, which have been accelerated through recent global events. We are currently working on two large co-living projects, and are using these to imagine what collective living might offer in the future," Alex said. 
"We're particularly interested in hybrid workspaces, modeled after the idea of 'Third Space', sitting between traditional models of home and office. Our work on hotel co-working spaces has proved to function very successfully as 'third spaces', and we aim to build on this," Na Li added.
Forthcoming Holloway Li projects include a 280-room modular apartment hotel in Canary Wharf, an apartment hotel for Locke in Munich and a series of high-end private houses. Also, the firm regularly develops bespoke items of furniture and interiors for its projects in conjunction with its suppliers. This has inspired Alex and Na to launch a selected range of products for retail in the near future.