We interview Porfirio Gutierrez, California-based Zapotec textile artist and natural dyer. Learn how moving from his home country Mexico to the United States prompted Porfirio Gutierrez to revive traditional techniques in textile manufacturing.
Textile artist Porfirio Gutíerrez, who grew up in the historic Zapotec textile community in Oaxaca, Mexico, found his calling in the preservation and renewal of traditional Zapotec dyeing techniques. Using all-natural materials to make rugs and textiles, he applies his artistic style to bring new life to ancestral methods. Today, Gutíerrez lives and works in Ventura, California, and also has a studio in his native Oaxaca.
Gutíerrez's work has been displayed in galleries and museums, including the Ojai Institute, the Smithsonian and the Arizona State Museum where his exhibition "Wrapped in Color: Legacies of the Mexican Sarape" is on view through July 2022.
ArchiExpo e-magazine spoke to Gutíerrez about how moving away from his birth-place allowed him to realize the importance of what he learned there, how reviving traditional techniques can benefit the environment, and how the use of traditional textiles in public buildings can be an opportunity to educate.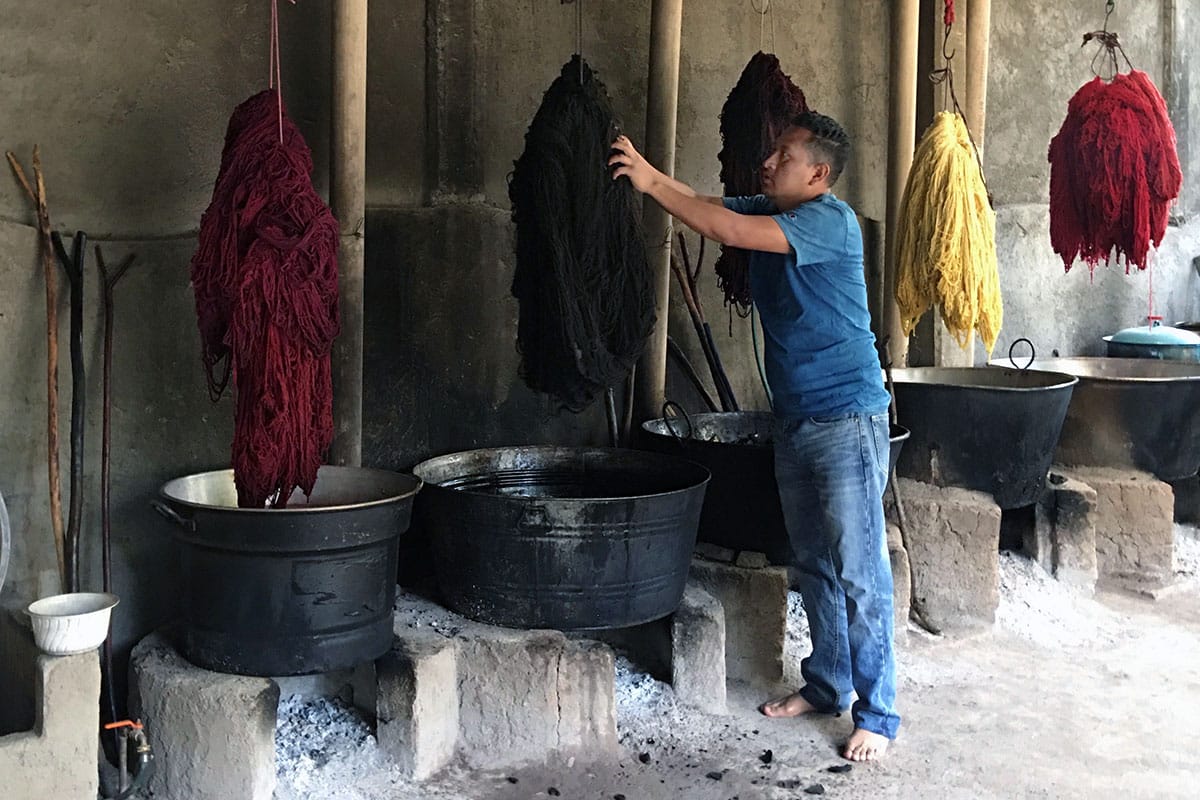 ArchiExpo e-Magazine: Did moving to the United States influence your decision to be a textile artist?
Gutíerrez: Being away made me conscious of my calling. I was already conscious of my cultural identity, but it made me conscious of the work that the Greater Being blessed my hands with. My mother, an herbalist and healer, always said the Greater Being blessed our hands with specific work to do in our life. In the western worldview, that would be referred to as your passion. To us, it is a blessing.
ArchiExpo e-Magazine: Do you use only traditional techniques or is there room for innovation?
Gutíerrez: Many natural dyeing techniques were already lost by the time I was growing up, so I had to do a lot of research, and new colors emerged through this research. In addition, ancestral knowledge and cultures evolve over time. In the Zapotec community, there has been innovation throughout the thousands of years, enabling me to create over two hundred colors of all-natural dyes.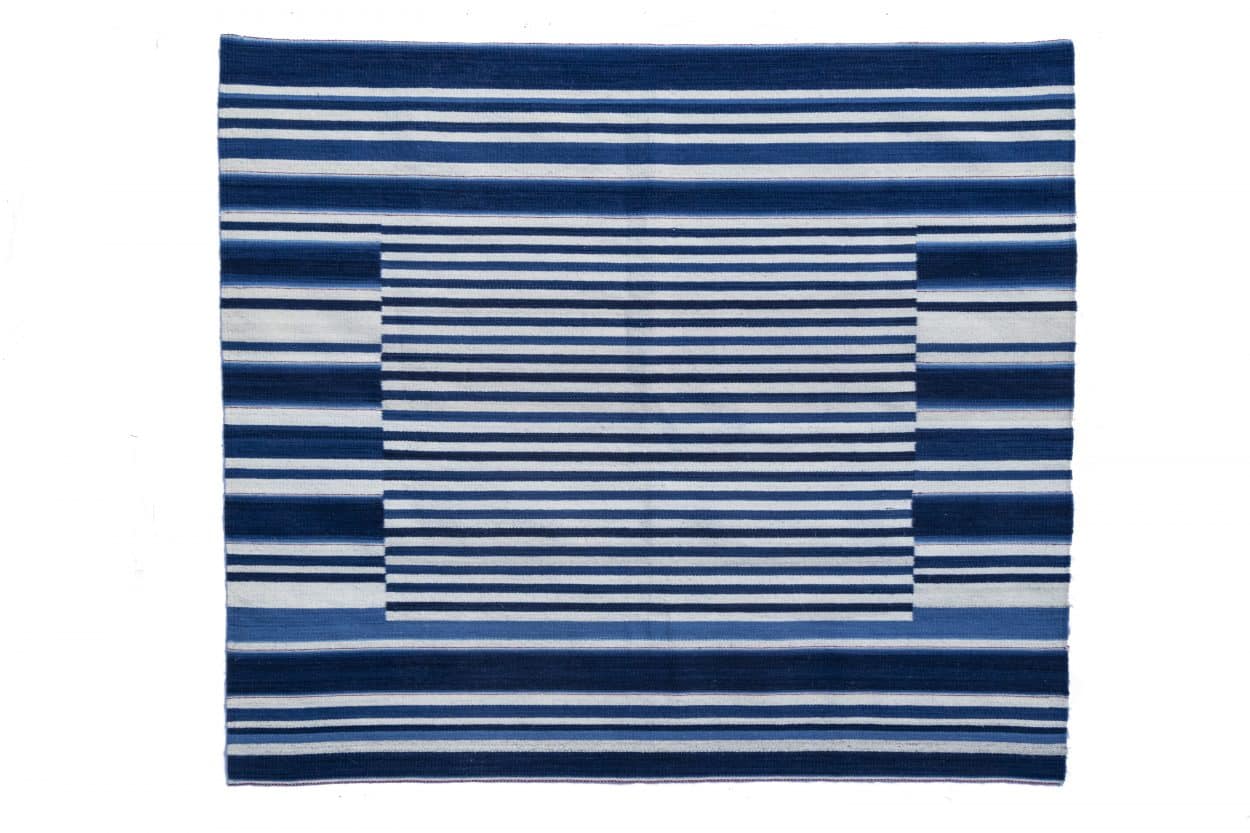 ArchiExpo e-Magazine: Where do you get the natural elements that you use?
Gutíerrez: Much of what I use grows within my environment, in Ventura and in Oaxaca. Because of their similar climates, the elements I use that are indigenous to Oaxaca are also indigenous to Ventura. I collect many of the elements myself. Traditionally, these practices include the family, so my wife and my two boys are involved, as well as extended family, and community members.
I farm a portion of the cochineal insects that I use for red dyes. I also use maruh, which is a Zapotec word for a plant that gives me a beautiful olive green, and yashi, which grows on the river bottom and is also used for medicine. For indigo, however, I use a plant called anil which is indigenous to the Americas but grows in a more tropical climate. The Mayans used it in a lot of their art.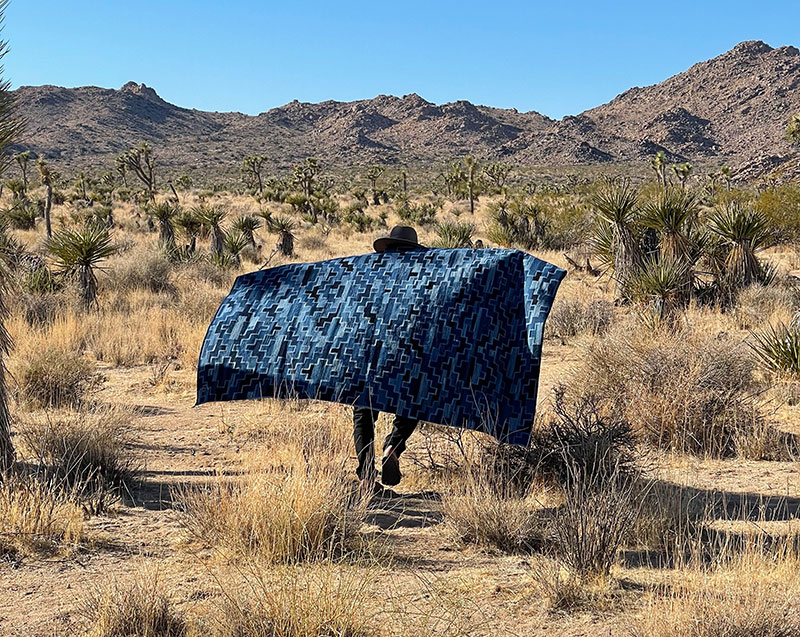 ArchiExpo e-Magazine: Have you created works specifically for architectural spaces?
Gutíerrez: Lately, that has been my dream. I would love to build a relationship with architectural spaces and offer functional art in the form of rugs. I think that this would be an opportunity to re-educate and re-think natural dye and natural materials, especially considering the current climate crisis.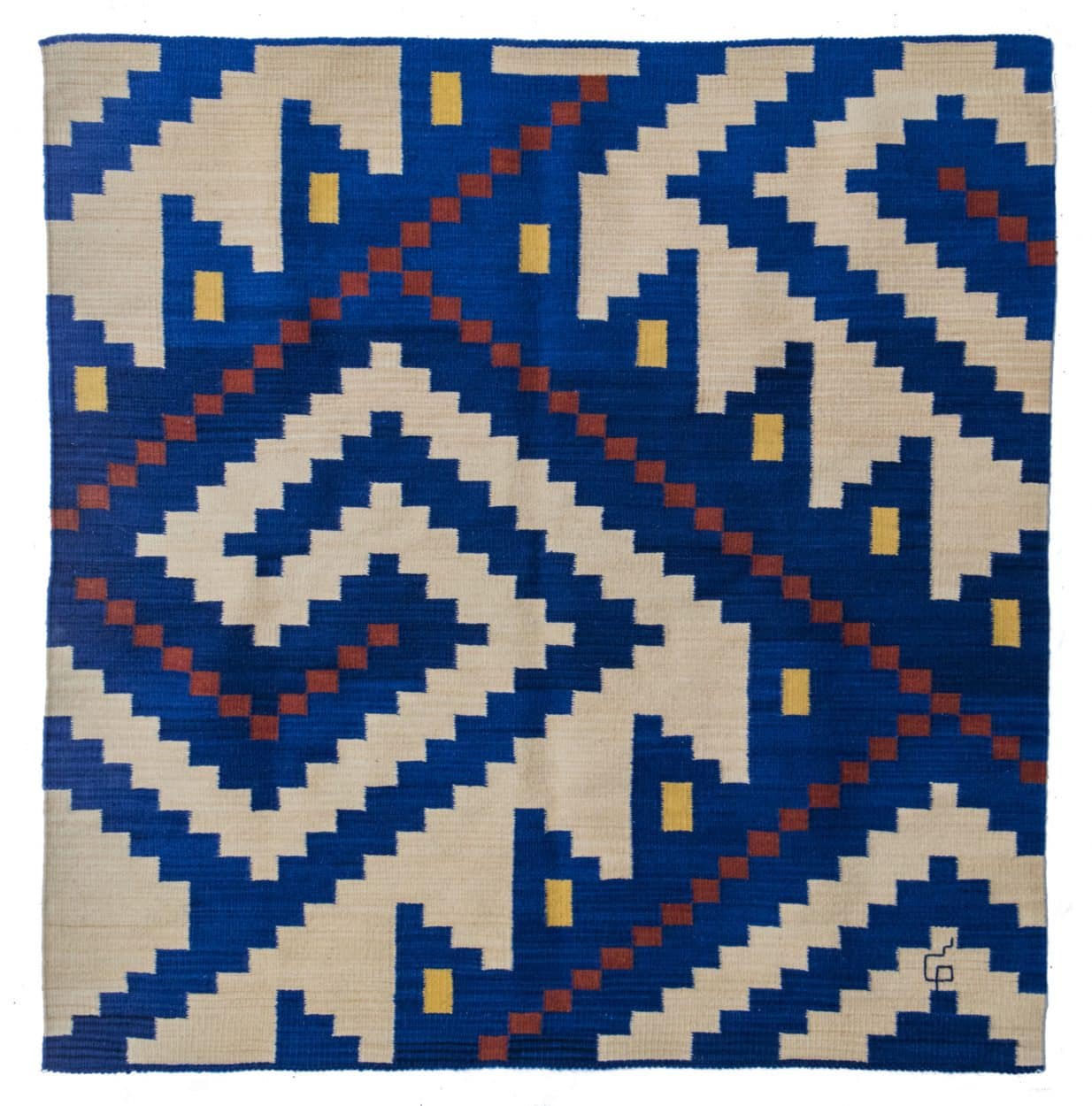 ArchiExpo e-Magazine: Are rugs made with natural elements durable enough for public spaces?
Gutíerrez: Recently, a textile fragment that dates to the late pre-classical period was found in a cave in Morelos, Mexico. So it's a couple of thousand years old. In my pieces, I use different wools, extle, which is agave, elements of coppers and palm leaves. The extle will last for hundreds of years, even in a high traffic area. But even wool, like Merino, is very durable.
ArchiExpo e-Magazine: How can natural practices become widespread?
Gutíerrez: It really comes down to the consumers. We need to be much better buyers. I'm exchanging my kid's future for $20 I might save today. And it's up to me to do that or to not do that. These natural techniques are truly sustainable and I hope they can continue to be developed into the future.