The legacy of the late Brazilian artist Francisco Brennand lives on through a non-profit institution run by his family, founded the year of his death in 2019.
The year 1949 represents, in many ways, a time of transformation as countries continued picking up the pieces of World War II. It yielded the founding of NATO, the publication of George Orwell's book Nineteen Eighty-Four and the occurrence of the World Peace Congress held in Paris for which Pablo Picasso created the poster. In this same year, the Brazilian painter and draftsman Francisco Brennand left his home country at the age of 22 for Paris.
This move, meant to be a trial period, relates directly to Brennand's roots as he was born in Recife to an English family that founded a ceramic factory in the former Engenho São João da Várzea, in the state capital of Pernambuco. This region had also seen the birth of the modernist painter Cícero Dias, whose life in Paris began in 1937 where he established ties with Pablo Picasso, Fernand Léger and Joan Miró. When he returned to his home region for an exhibition of his work in 1948, he met Brennand. This encounter in Recife sparked the young painter's journey to Paris the following year. 
Brennand didn't like abstractionism but was fascinated by Cícero Dias as a painter who'd left the provinces to settle in Paris. Having won twice the painting prize at the Salão de Arte de Pernambuco, running against his teachers, Brennand's confidence as a painter strengthened. He imagined painting beyond the world of Pernambuco, which could include painting a bandit or a maracatu [a local music rhythm], something he hadn't yet done.
"Cicero was closer to my father's generation in age than to mine. But he said to dad: 'Even if it's just for a trial period, let the boy go to Paris. I'll take care of him there. If he happens to have no love for art, he will not want to stay in France'. At the beginning of 1949, at the age of 22, newly married, I traveled to Paris. And like Gauguin, I grew a beard," Francisco Brennand wrote in an academic text.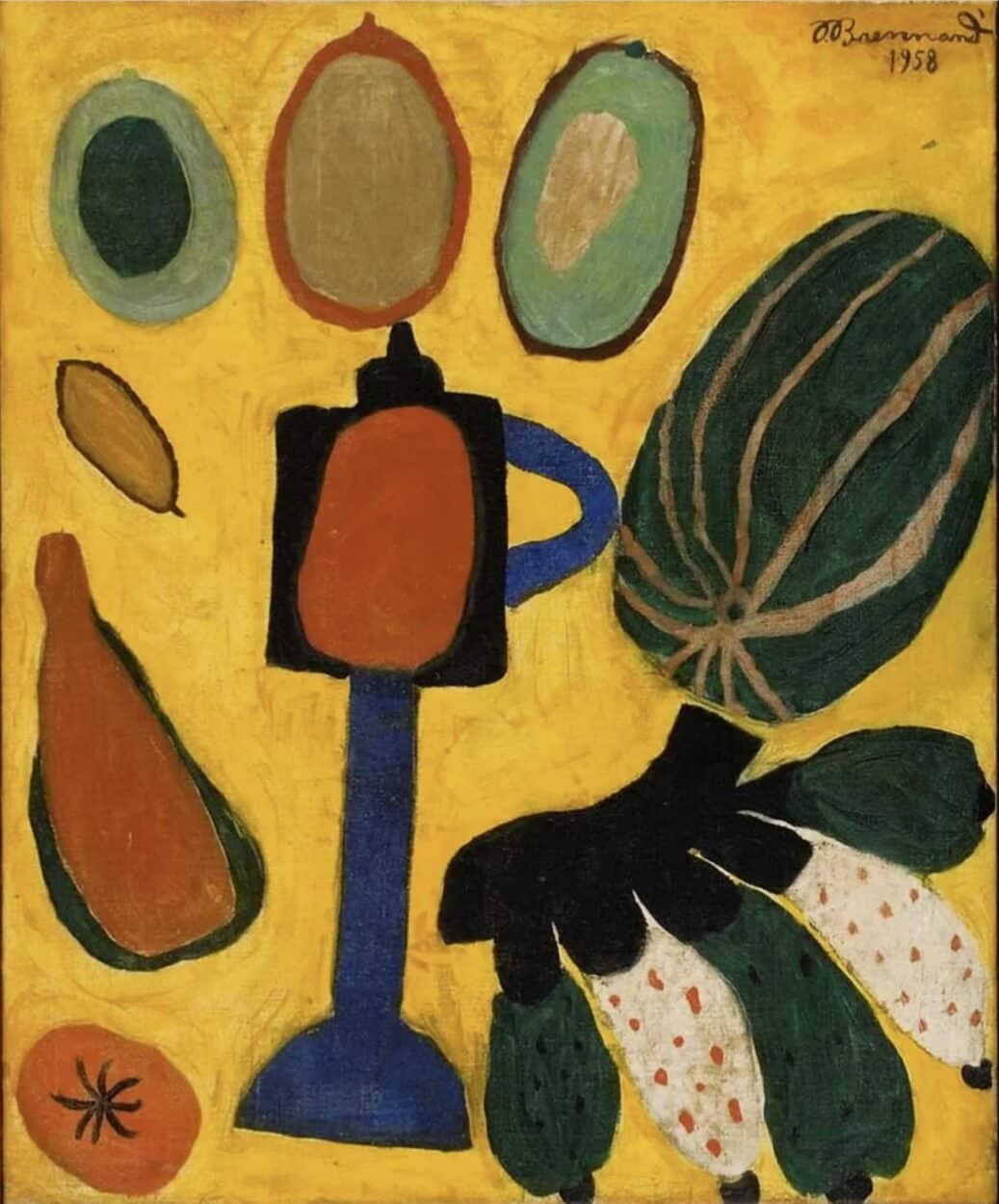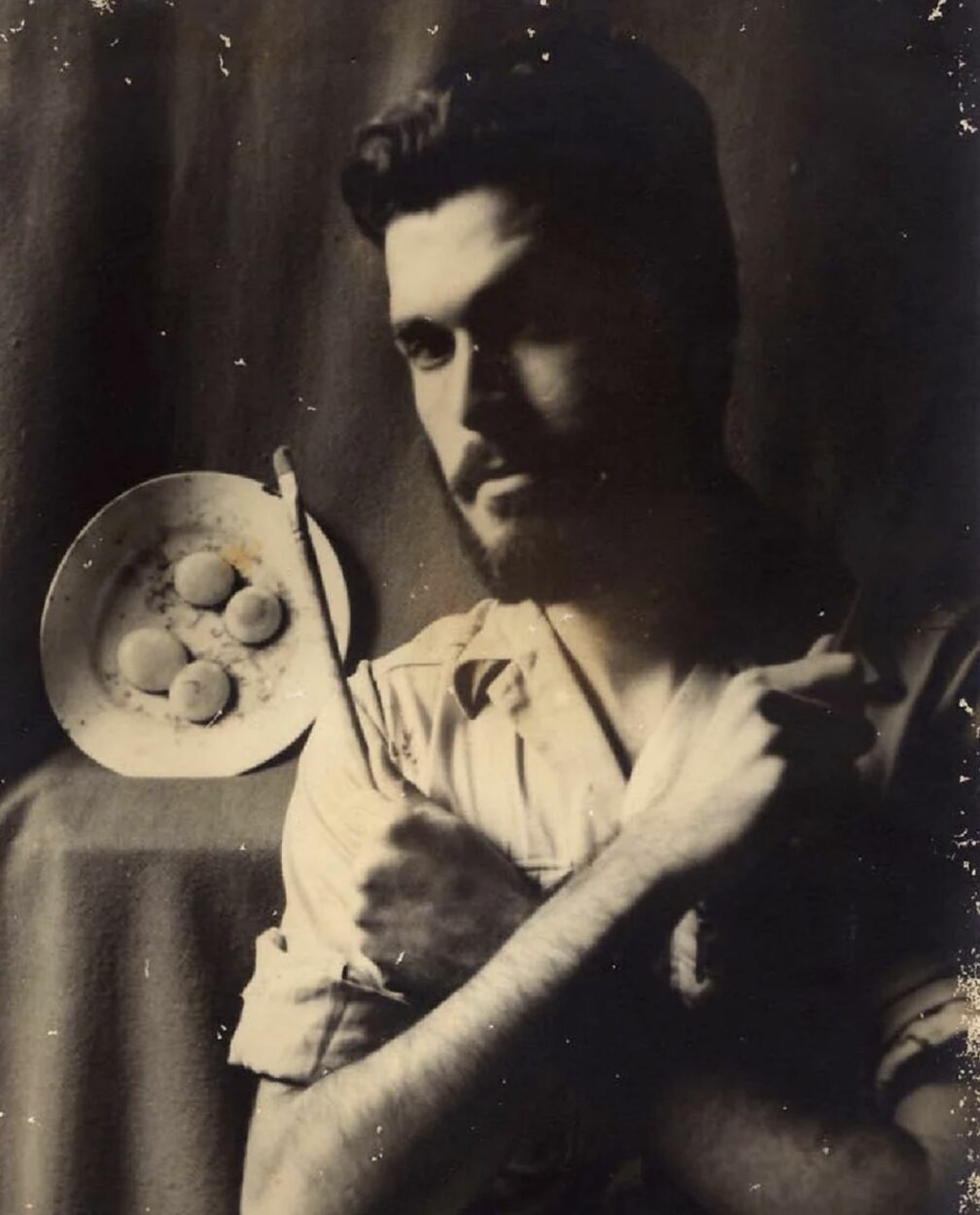 After his arrival in the French capital, Brennand was profoundly affected by an exhibition of ceramic pieces by Pablo Picasso and was surprised to discover that artists such as Marc Chagall, Henri Matisse, Paul Gauguin and Joan Miró also worked in this format.
"My family has been dedicated to the art and ceramics industry for decades. I had the normal prejudices of an art student at the time. Pottery was considered a minor art, a decorative and utilitarian art, which was not true. Pottery was far more mysterious than the false conceptualizations of the 19th century could have imagined," Brennand explained in an interview he gave a few years before his death in 2019, aged 92.
Brennand never ceased his dedication to drawing, painting and writing. But it was precisely in the art of ceramics he once derided that achieved his extraordinary recognition both in Brazil and abroad.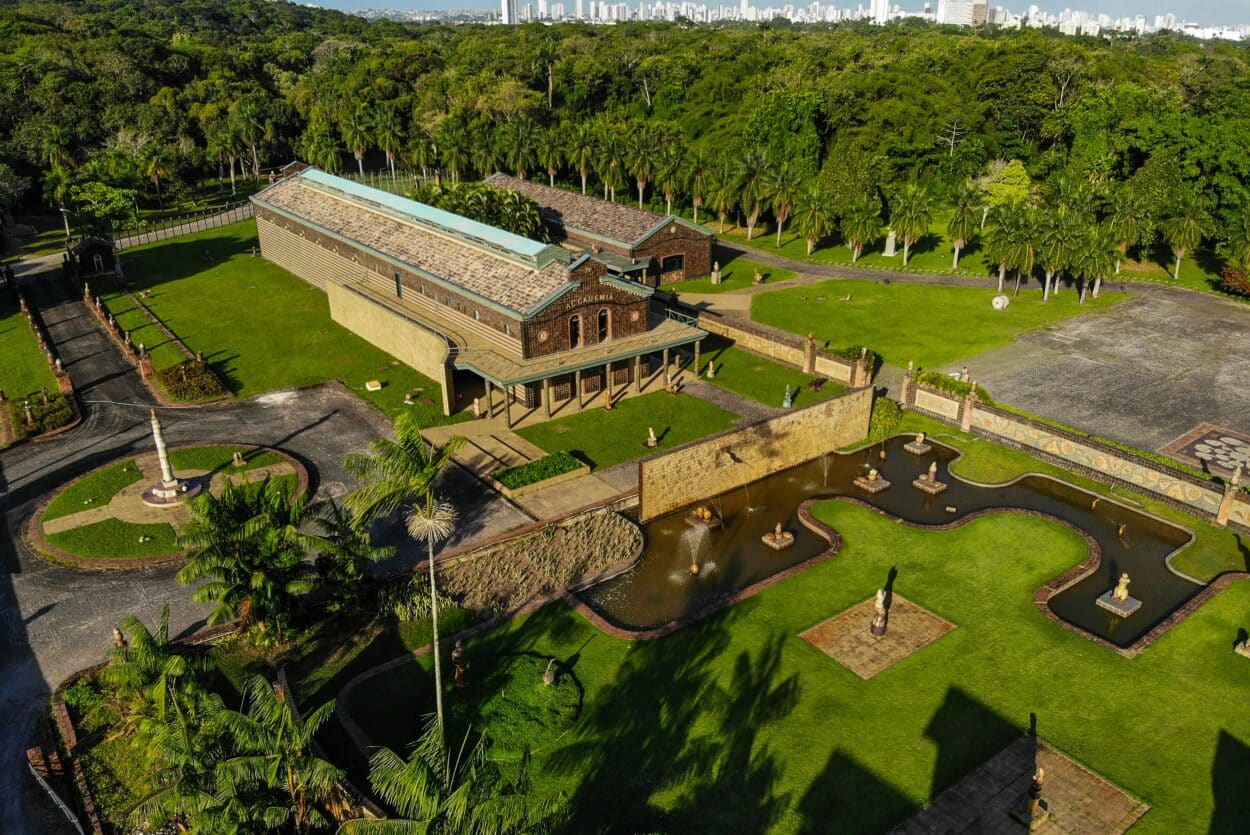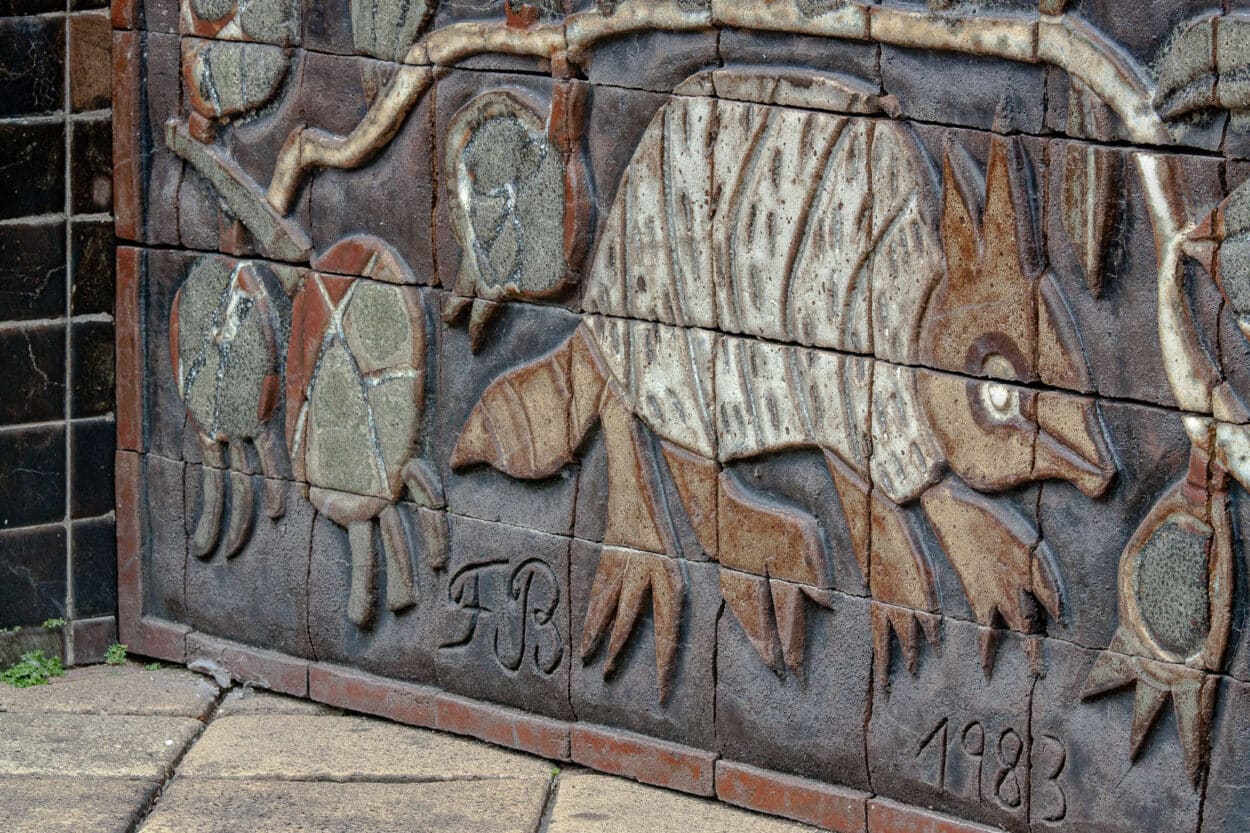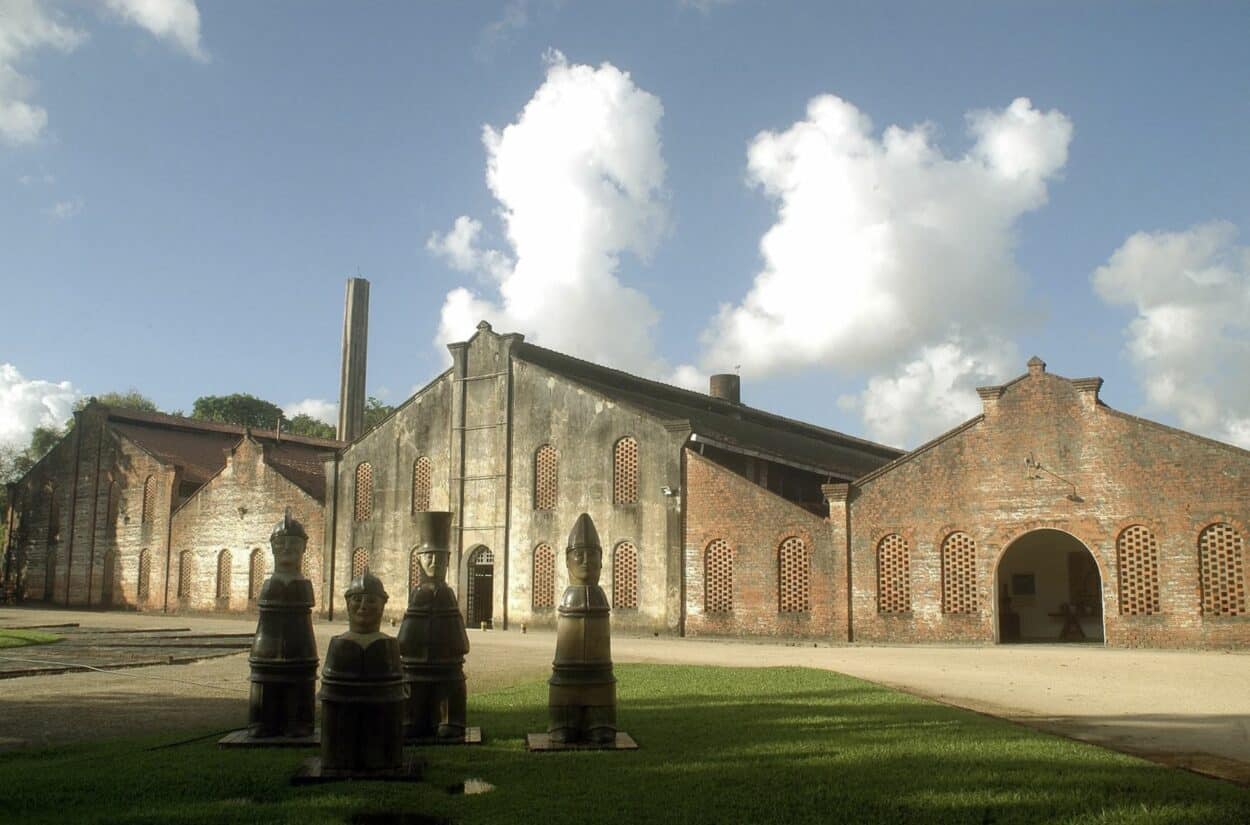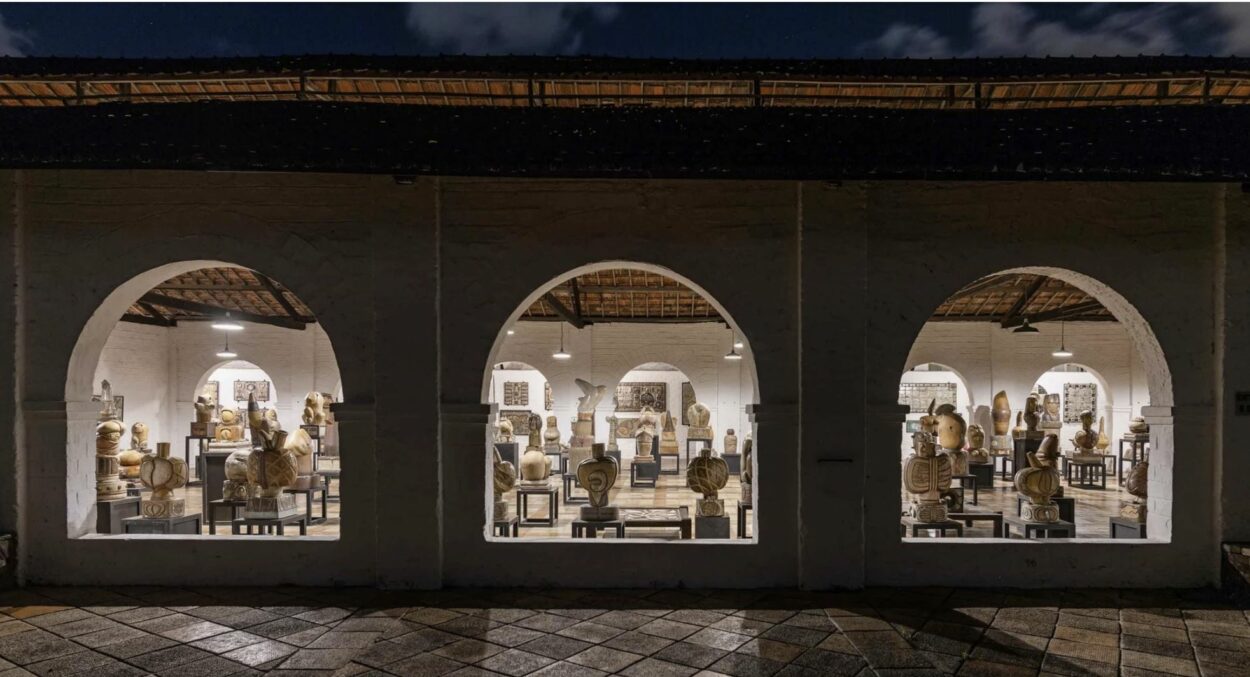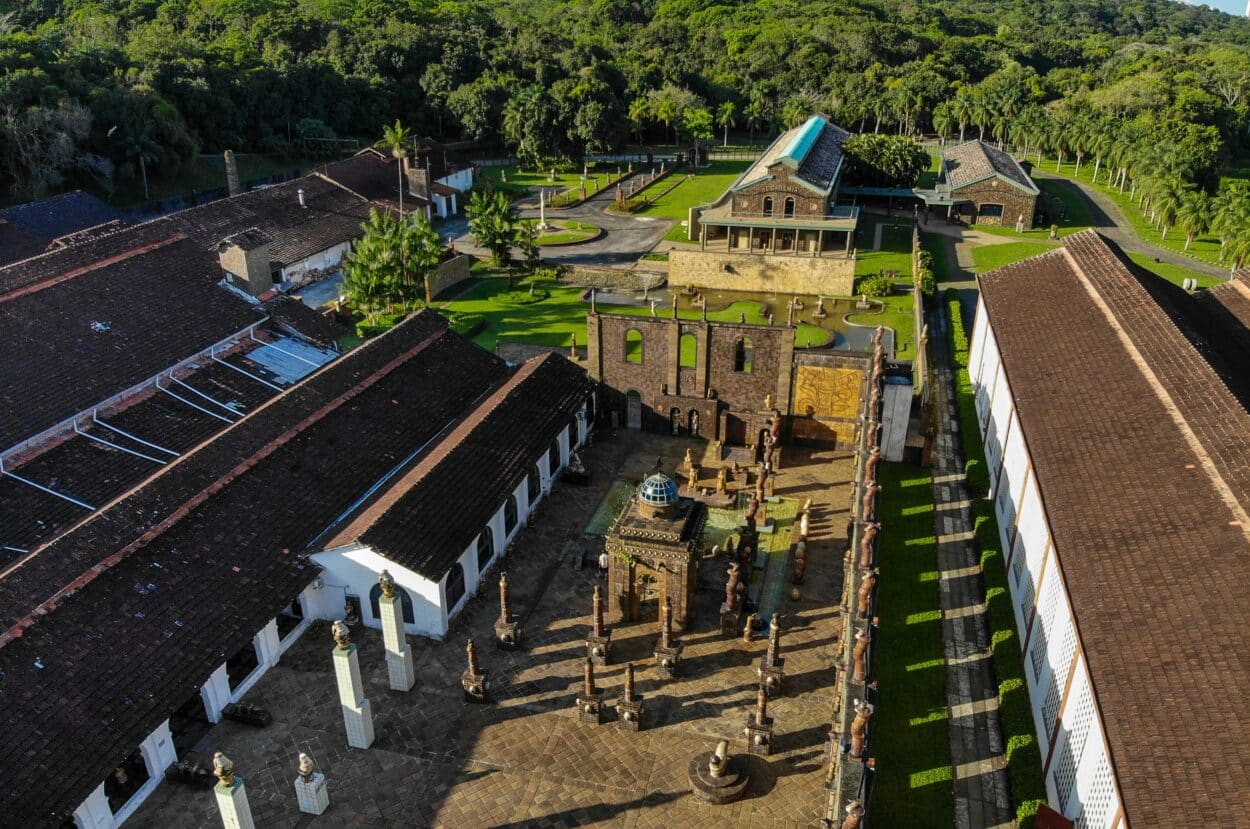 In 1971, after his father handed him the keys to the ceramic tile factory, located in one of the oldest districts of the city, he pledged to settle and remain. His pieces (not only, but predominantly in ceramics) reached more than 130 collective and individual exhibitions around the globe and can be found in private collections, public buildings, museums and cultural institutions in Brazil and worldwide. Throughout his 72-year career, Brennand participated in four editions of the Bienal de São Paulo, represented Brazil at the 44th Venice Biennale and received more than 40 awards for his vast output – including the Gabriel Mistral Award, granted by the Organization of the American States (OAS).
Today, since his death in 2019, the workshop has become a museum-studio with the purpose of preserving the legacy of artist Francisco Brennand, while promoting and disseminating contemporary artistic and cultural practices. Between July and September of 2022, Oficina Francisco Brennand participated for the first time at the CASACOR São Paulo, the most important exhibition of architecture, interior design and landscaping in Latin America.
"What drives our production is the desire to preserve his legacy and the contribution it makes to the financial sustainability of the cultural complex that Brennand founded in Recife," Mariana Brennand, the artist's great-niece and president of Oficina Francisco Brennand, told ArchiExpo e-Magazine.
In addition to the pottery work in his workshop, Francisco Brennand was responsible for another very important cultural space in Recife: the Francisco Brennand Sculpture Park.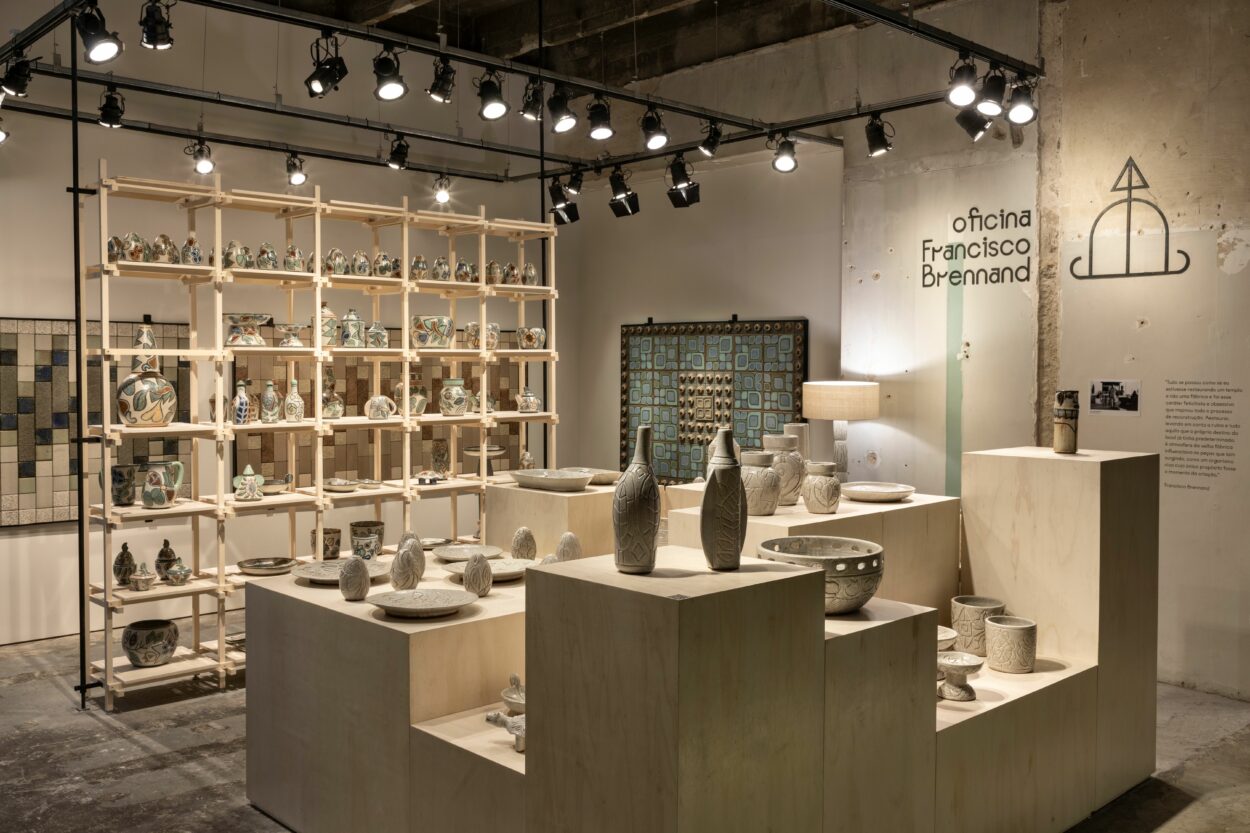 The Production Process of Today's Oficina Francisco Brennand
Brennand acted as master of the group of potters and decorating artists in his workshop, and they would use the iconography of flowers, fruits and other motifs closely associated with the artist in the ornamentation of the ceramic articles. This process became the consolidation of a very collective- and experimentation-based way of production, and many of these potters are still active in the workshops.
The work that Oficina Francisco Brennand does now consists of professionals who had collaborated with him for a long time (such as Helcir Roberto, Aldair de Fátima, José Mendes and José Santana) incorporating the artist's iconography and motives in the ceramic items.
"At the same time, this work is not identical to Brennand's – and we don't want it to be. After all, it is not Francisco Brennand himself who is creating now. Our works are not his," Livia Debbané, creative consultant at Oficina Francisco Brennand, told ArchiExpo e-Magazine.
A key part of Livia's work was assisting Marianna with a task force to revisit Brennand's creative collection, restoring many original characteristics which the artist's great-niece vividly remembered but which in many cases became diluted or even lost over time. The endeavor was successful, and the philosophy of production continues as always: totally artisanal.
"Brennand used a specific formula of clay, which is ground and mixed in different machines. This clay is quite heavy, so it can withstand various firings at high temperatures. It is difficult to work with; the potters who deal with this clay need to be specialized and used to it," Livia explains.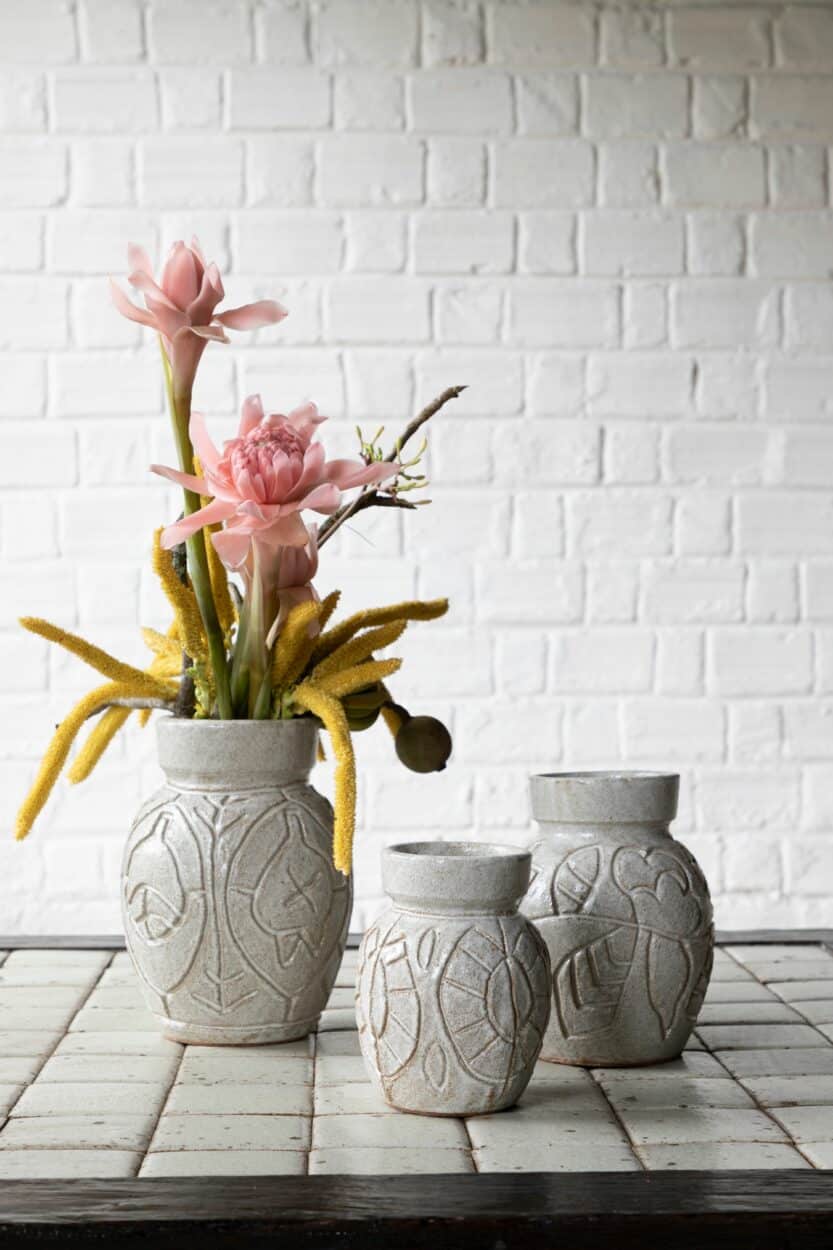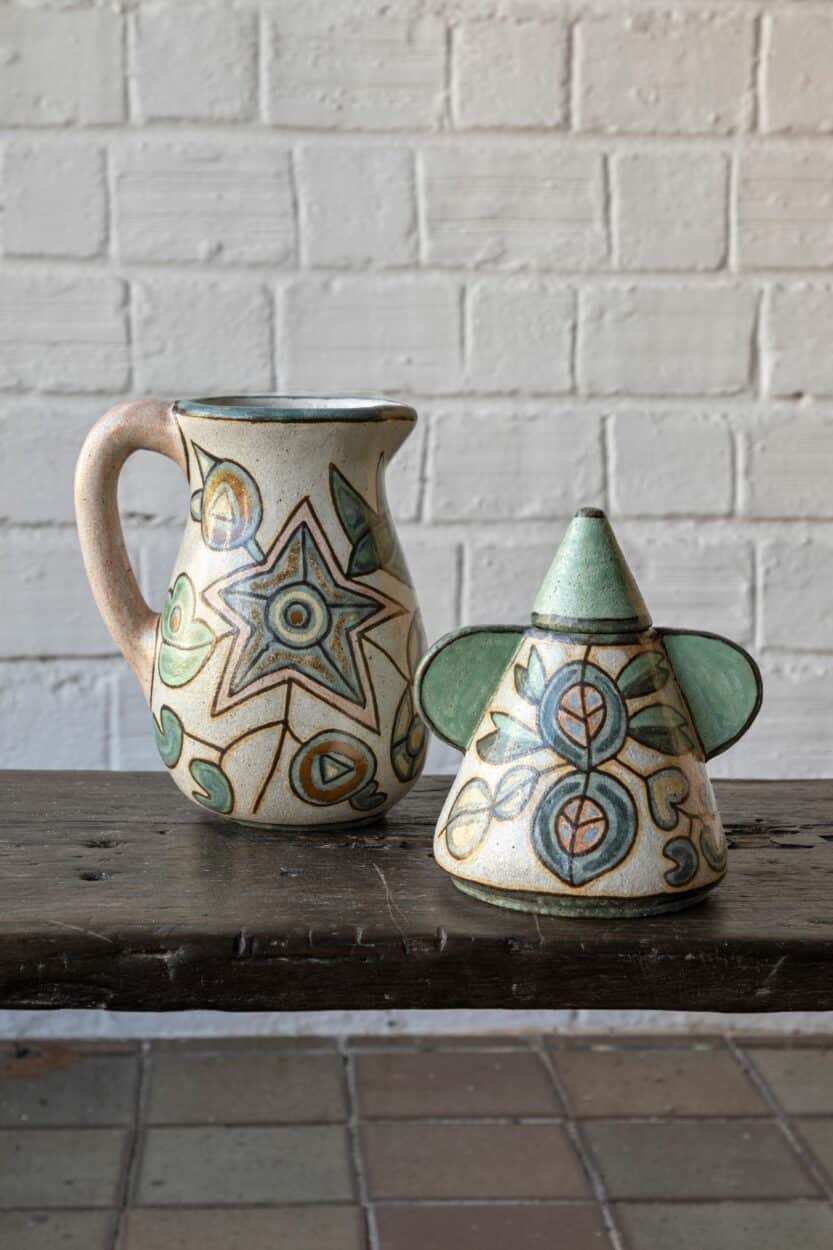 The items are subjected to a first firing to harden. Then they are immersed in a well of white enamel and go to a second firing for this enamel to be fixed. Only then, after these steps, are the pieces ready for decoration work. José Santana, responsible for this part, creates the tracings and marks them in pen. Then, a decorator makes the slightly black or brownish outlines that all Oficina Francisco Brennand's items have in their designs, and a third professional fills in with the colors. Finally, a third firing fixes these colored enamels.
"It is an entirely in-house process, something very special – and very laborious too. A single item can take up to 30 hours of work to be produced," she added.
"I think we are very much in line with what people want today, and not only when it comes to valuing craftsmanship. When we think of today's current trends in interior design, we realize that Brennand's aesthetics are on the rise; a very happy coincidence. People are a bit tired of this more minimalist, cooler approach. Everyone is looking for more earthy colors, things with a certain 'exaggeration' of textures," said Livia.