During the London design event, we came across a multitude of designers and brands who are striving to find solutions to restore water ecosystems and lessen our impact on the environment.
September 21 – 24—The organizers of Design London hosted the four-day event at the hybrid event space Magazine London, the largest of its kind in the city, built in 2019, where a number of national and international brands exhibited sustainability-centered products. On display, we saw heavy-duty tables made using reclaimed wood from harbor waste, a five-piece contemporary furniture collection fashioned by laser-cutting technology, colored tiles produced from recycled plastic fishing nets and more.
READ the story of Magazine London here, with quotes from the architect.
Recycling Textiles: Infinna, an Alternative to Cotton
The exclusive preview of Adidas' new additions to its Made To Be Remade collection revealed how the brand plans on ending its plastic waste by taking a used item and remaking it—based on the ever-growing circular manufacturing model.
"We realized that being at the forefront of the fashion industry, we were, in fact, part of the challenge itself when it came to sustainability," Paul Smith, senior director for sustainability concepts at Adidas, said during the exclusive preview. "We wanted to address that by working together with different partners across the industry to come up with a viable solution, and that's what we've done."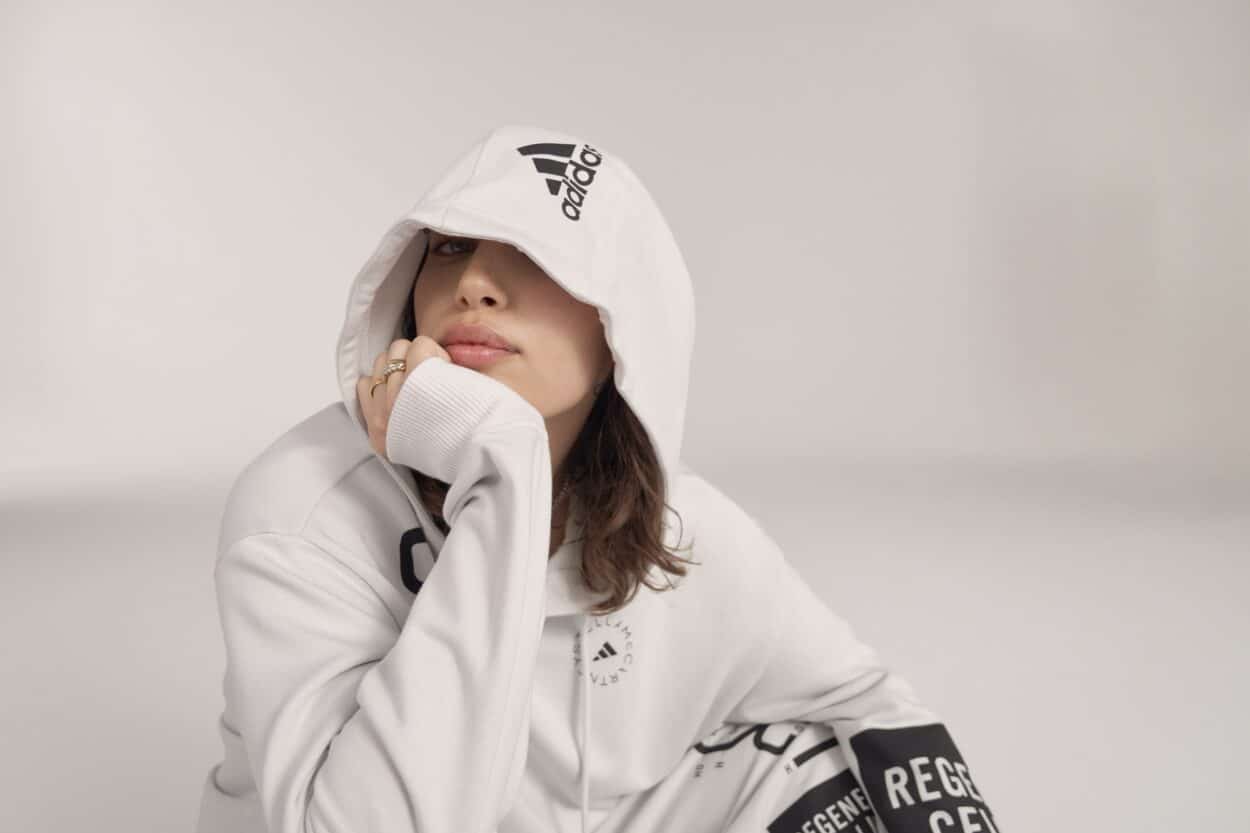 The company started its path to sustainability in earnest in 2019 with the beta launch of its Futurecraft loop shoes, having previously worked on several different prototypes. At this week's event, it unveiled new and exciting products, including the Adidas by Stella McCartney range, Ultraboost and Free Hiker shoes and the Terrex wind anorak.
The Stella McCartney tracksuit, a first-of-its-kind sportswear garment, demonstrates the potential of a circular fashion ecosystem as it's made with Infinna, a man-made cellulosic fiber. The pioneering Infinite Fiber company makes textile-to-textile fiber regeneration, transforming it into Infinna as an alternative to virgin cotton. Infinna's biodegradable and contains no microplastics to clog our oceans and seas.
Exemplifying the Use of Wood
In the furniture department, Dutch brand Van Rossum presented a new range of hand-crafted pieces including the Barrel dining table by Thomas Haarmann, the Bracci armchair by Pieter Maes and the Kitale Bibliotheque by Xavier Dohr. To make these pieces, treated with a chemical-free midnight black oil, the brand uses solid French oak or American walnut trees that are at least 50 years old and have been harvested at the end of their lifecycle. For every felled tree, a new one is planted.
The Barrel table is built from solid oak with a convex columnal leg that is designed to look like a French wine barrel and gives the impression that the Calacatta Viola marble table top that sits above it is floating. The Bracci armchair is made using the same French wood for the three legs and its comfortable velvet leather seat, back and armrests make it suitable for use as either an office or dining chair.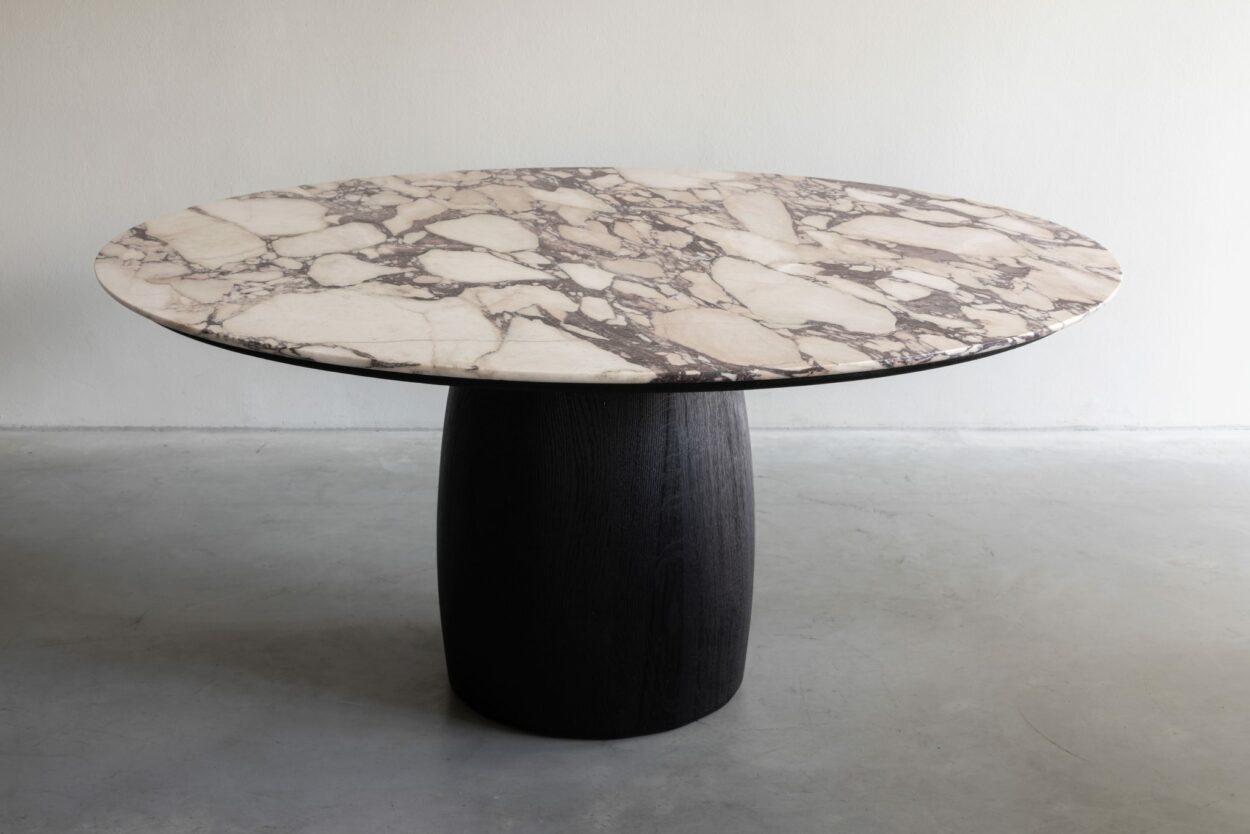 The Danish firm Thors Design, headed by designer Carsten Thor, uses reclaimed azobé wood from coastal bridges and harbor sidings that are being removed or replaced and converts them into hand-sanded tables that can be used inside or outdoors because of their durability. The piece de resistance is the mosaic plank table, which can be used as a conference or dining table, and has the option of being built with USB and HDMI ports incorporated. The globe round table, which comes with either a single column leg or four legs in a star design, is ideal for restaurant settings due to the flexibility of the number of people it can seat and its inclusive feel.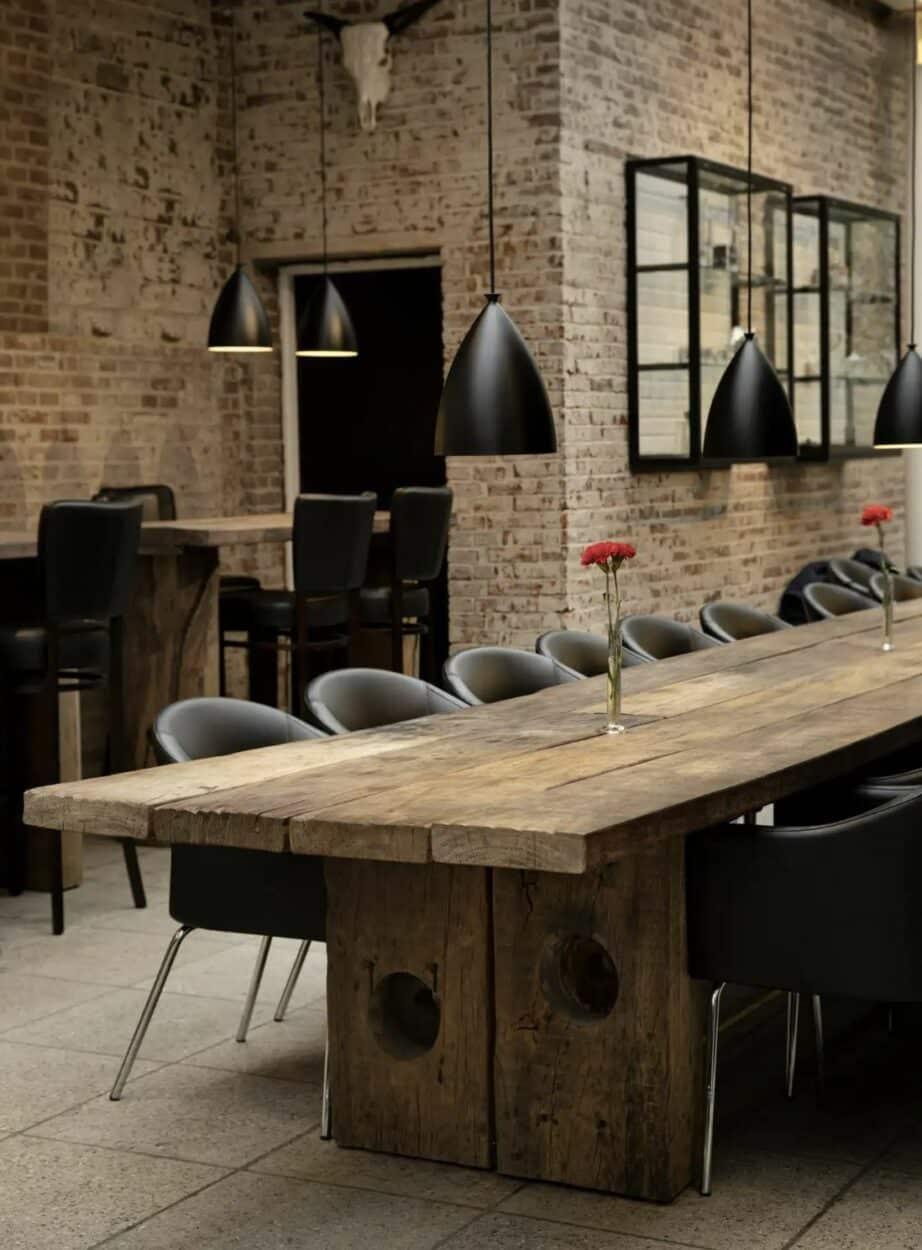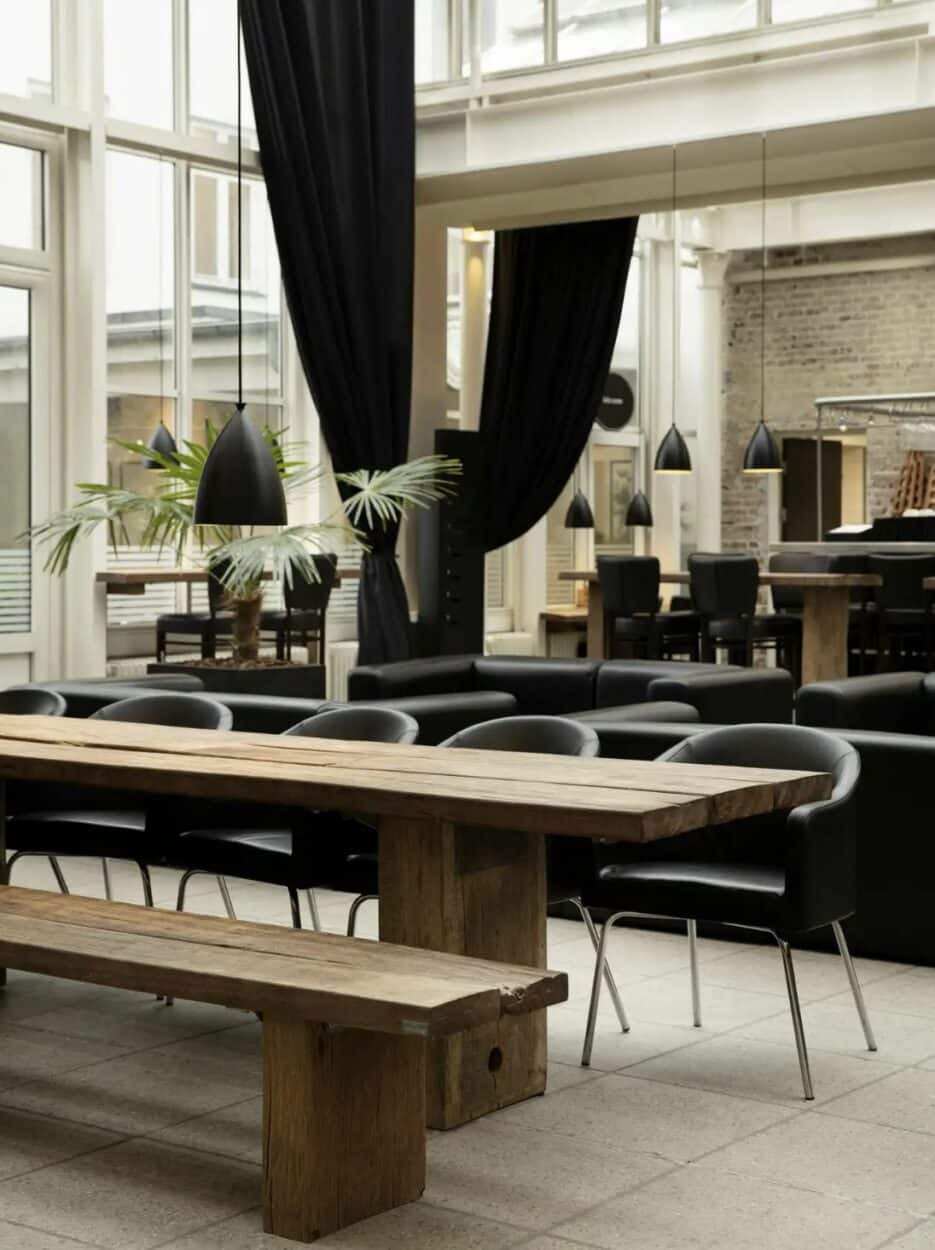 From Virgin Plastic to Plastic Waste, Laser Cutting and Recycling Aluminum
Fellow Danish designer Houe has also embraced the concept of turning everyday household plastic waste into furniture through its MyTrash range. It first produced the items at scale after taking plastic containers used in a university hospital and remaking them into chairs, which are still used by the hospital to this day. Among its main product range are the ReClips, Falk and Nami designs. Its bestseller, the Click collection, is made from bamboo, metal and plastic, and can be easily disassembled by removing the lamellas and recycled.
"There is so much trash around us in the world today that we wanted to put it to good use," said Lars Houe, owner of Houe, in an interview with ArchiExpo e-Magazine. "So we moved away from using virgin plastic and found a way to make the same design using recycled waste plastic."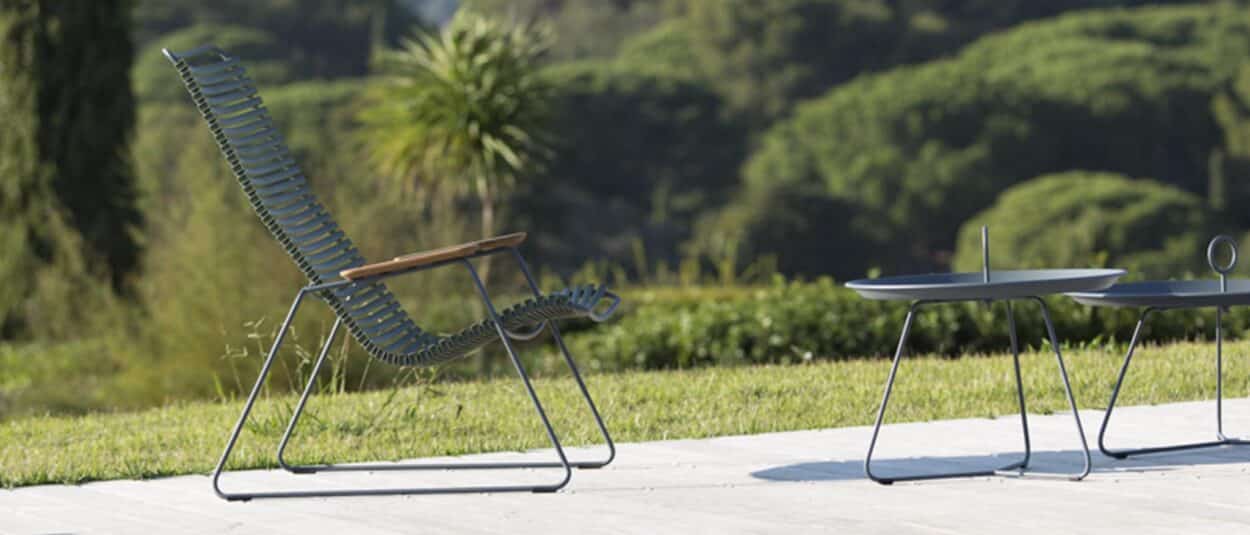 Emily Packer, founder and CEO of Berlin-based Coldharbour Tiles, too has found a novel way of repurposing recycled plastic waste. The eco-tiles, which meet the same quality and safety standards as traditional tiles, are made from 50% recycled HDPE (high-density polyethylene) fishing nets from Denmark, compounded with non-toxic and organic additives, which are then injection-molded, all using a zero-waste manufacturing process.
Net Positive, which is the firm's first certified wall tile range, comes in a variety of ocean-inspired colors, including blues, greens and greys. Packer, who has witnessed first-hand the sheer amount of plastic waste produced while on assignment in Africa, has made it her personal mission to reduce the amount entering the environment by providing this sustainable solution.
"I wanted to create something that people didn't immediately think was plastic," said Packer in an interview with ArchiExpo e-Magazine. "I also wanted to stay as close as possible to the original colors of the ocean, where the product is sourced from."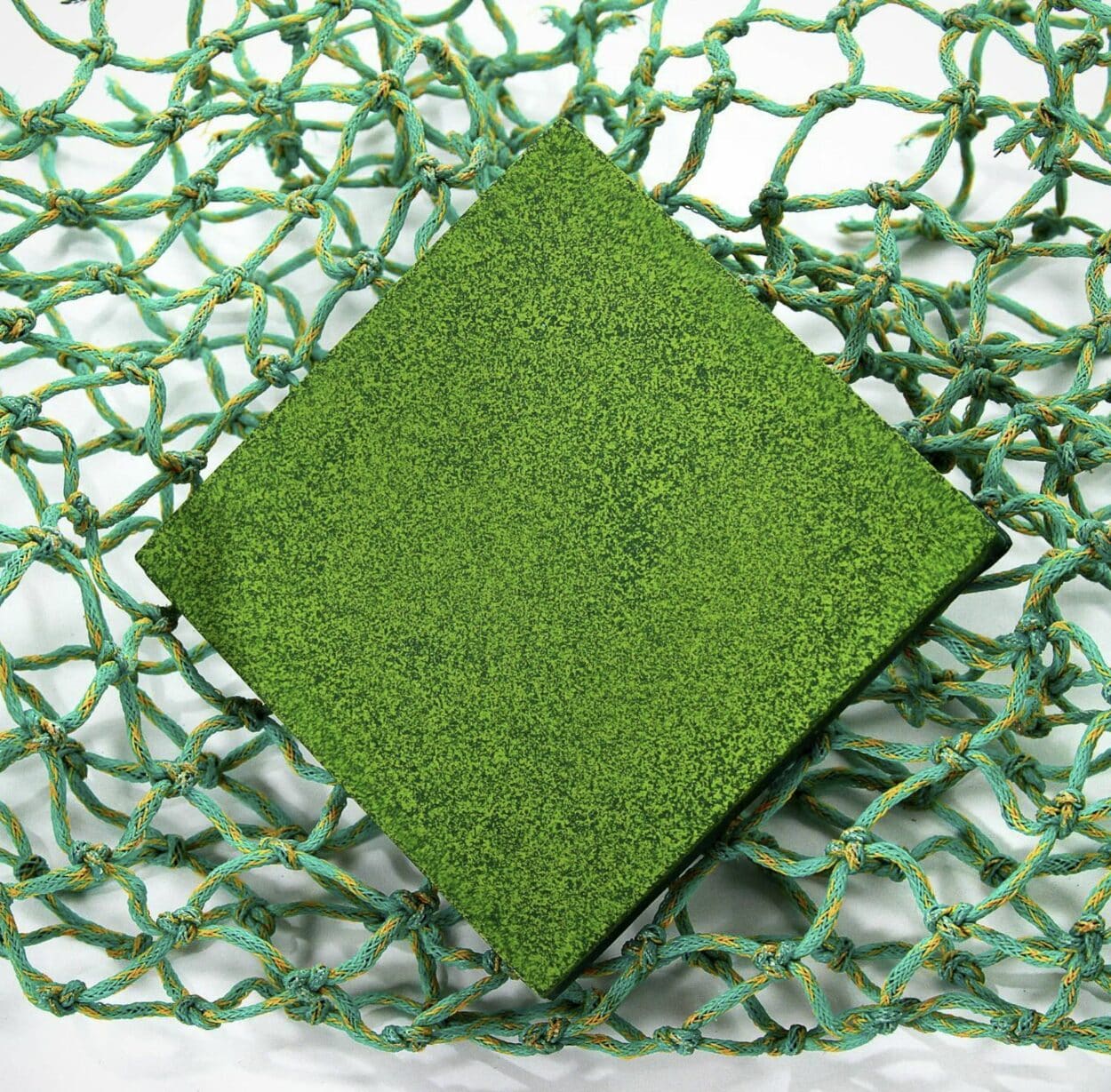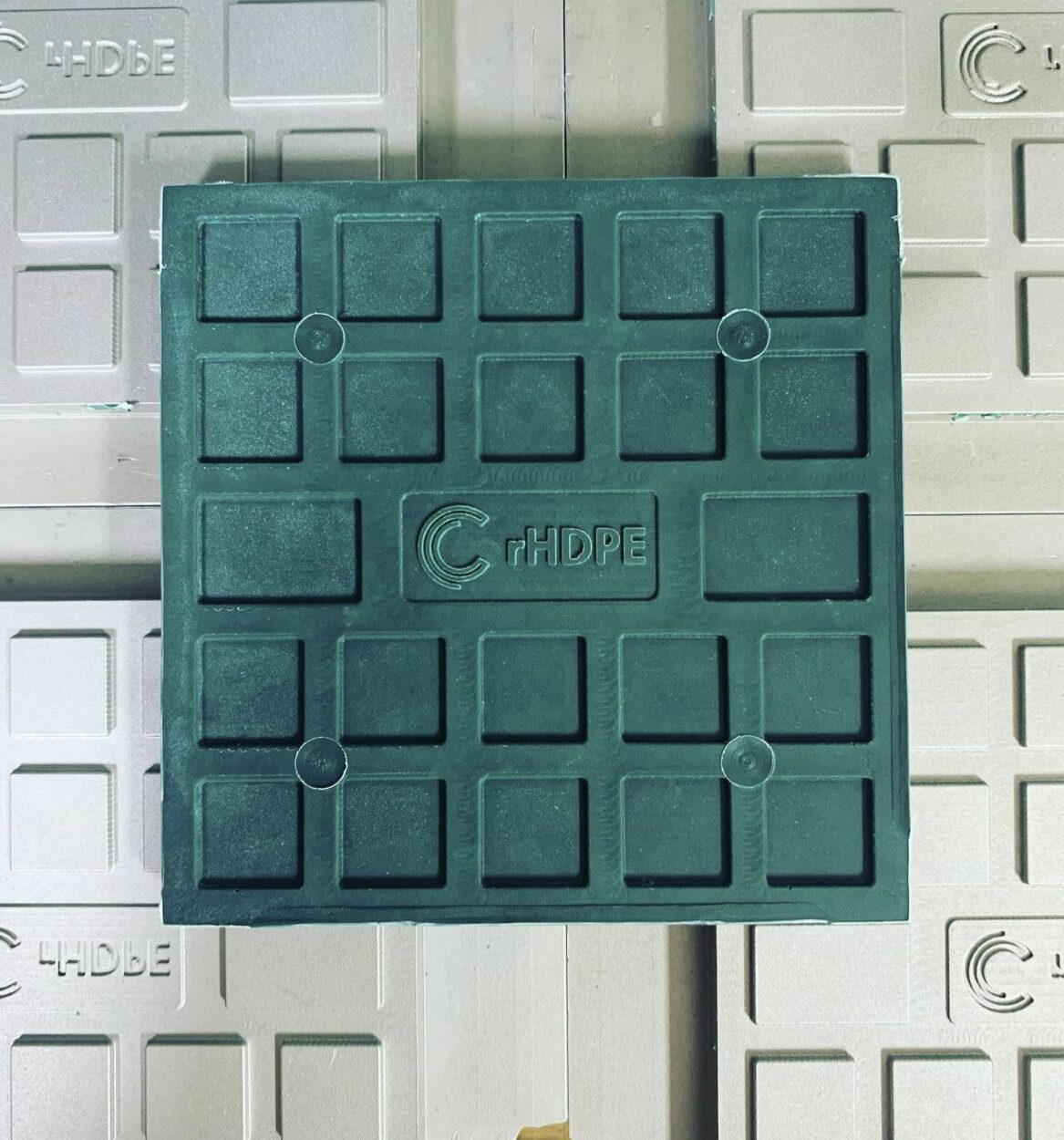 Another rising star in the world of sustainable design is Joseph Ellwood. The head designer and creator of Six Dots Design's stunning Contemporary Vanity collection is produced from raw finished aluminum cut into shape using a laser, which can be readily reused and recycled. As well as using aluminum as a sustainable material, the cutting process has also reduced the time spent on making the items, which include a table, chair, hanging rail, mirror and modesty screen, thus Ellwood has been able to pass on the cost saving to the customer. The wavy theme throughout the pieces also reflects today's younger generation, whose lives are fluid and constantly changing.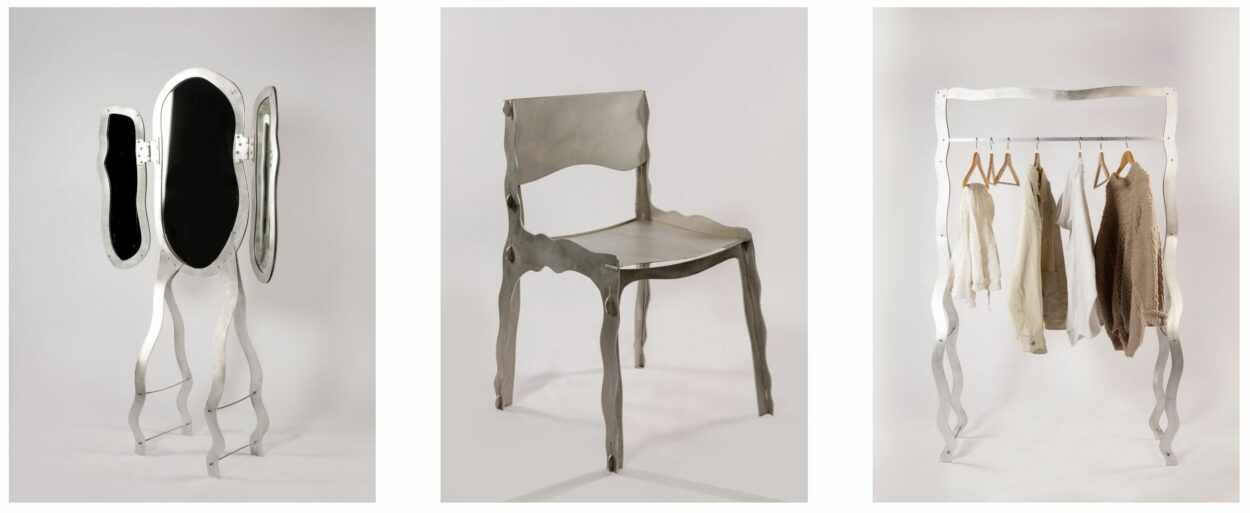 Restoring Water Ecosystems: Boat BioLogs
Multi-disciplinary designer Riya Kuvavala, meanwhile, launched her innovative Boat BioLogs. The bioremediating floating gardens are attached to the sides of river or canal boats, thus solving the dual problem of growing space and reducing water pollution. The UK-native plants are specifically chosen for their ability to accumulate or break down pollutants such as heavy metals, and hydrocarbons, while the coir lining also absorbs fuel leakages. All of the material is both accessible and affordable, available from hardware stores and garden centers.