Maison&Objet Paris is running from September 9 to 13, 2021. We scouted hall 6 to find some of the best brands and, with the many beautiful objects on display, it wasn't so easy.
Maison&Objet Paris held the same charm as it had before the pandemic put a pause on global trade fairs. In hall 6, an assortment of manufacturers, publishers and craftsmen exhibited their latest products. Contemporary art complemented the work shown by iconic and emerging design editors with furniture and decorative arrangements made with varying materials, sophisticated or raw materials.
"Take My Breath Away", Slovenia
Slovenian company The Sign creates products for the home that have simple yet aesthetic lines, bringing light, color and elegance into a home. They combine the precision and quality of high-tech machines with the uniqueness and beauty of manual work. The products are made of local materials.
The company defines itself as high-tech, as a follower of the latest trends in technology over the last few years. The team at The Sign has more than 20 years of successful operation in the field of laser technologies. It's why they decided to combine their technical knowledge and experience with new design techniques and create top products for the home.
The Sign exhibited many products, notably one of its newcomers: Luxuria, a light but it looks like a wooden structure.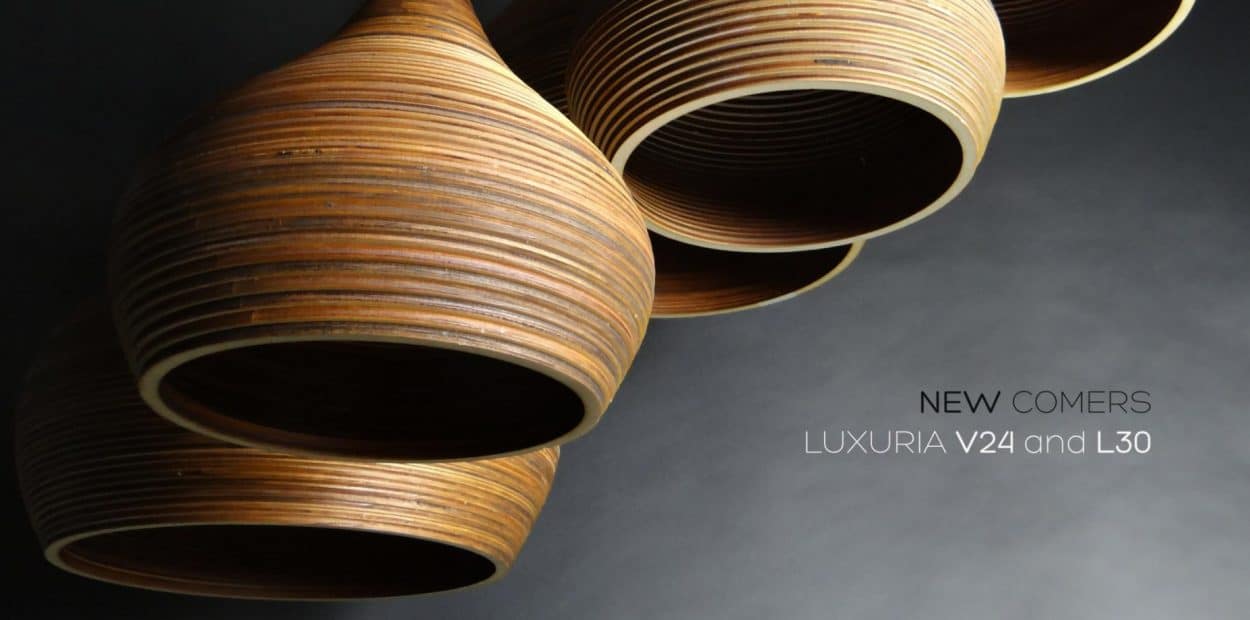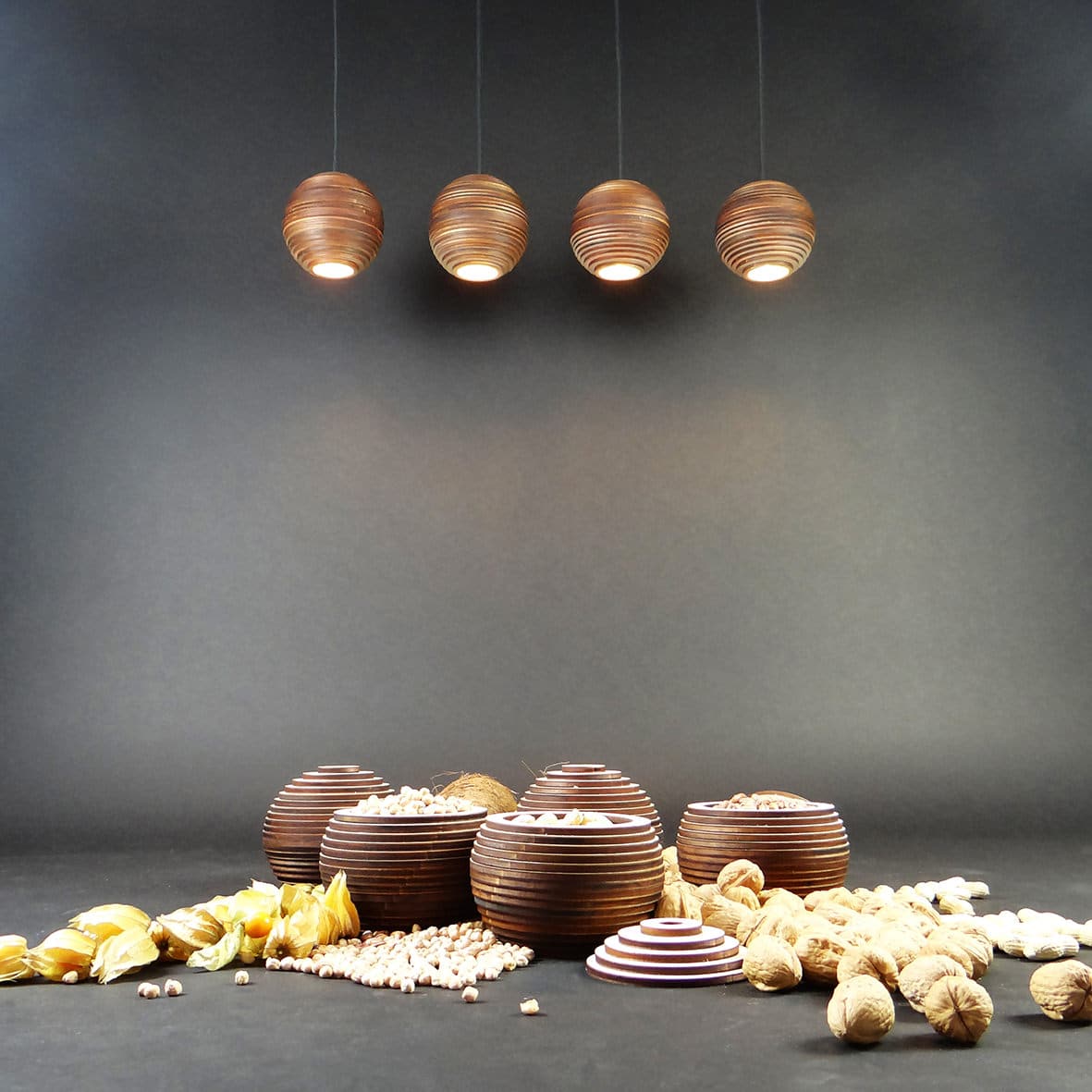 Reusing Seafood Waste to Make Art in South Korea
South Korea brand newtab-22 presented handmade artworks created with Sea Stone, a material produced from seafood waste. Sea Stone comprises discarded seashells and natural, non-toxic components; it resembles natural tone with its solid, aesthetic texture.
In 2019, the designer duo Hyein Choi and Jihee Moon started the Sea Stone project at Royal College of Art in London.Their newtab-22 studio is based in London and Seoul, where they continue to produce in their workshop. They found that the calcium carbonate from the discarded seashells, of which it consists of over 90%, is similar to limestone.

They've been collecting discarded seashells from seafood industries, aquafarms and restaurants to create a useful material and showcase the connection between the debris state and the beautiful home interior objects. The process of producing Sea Stone does not require high heat energy or a lot of electricity. In addition, the design and art products can be compostable.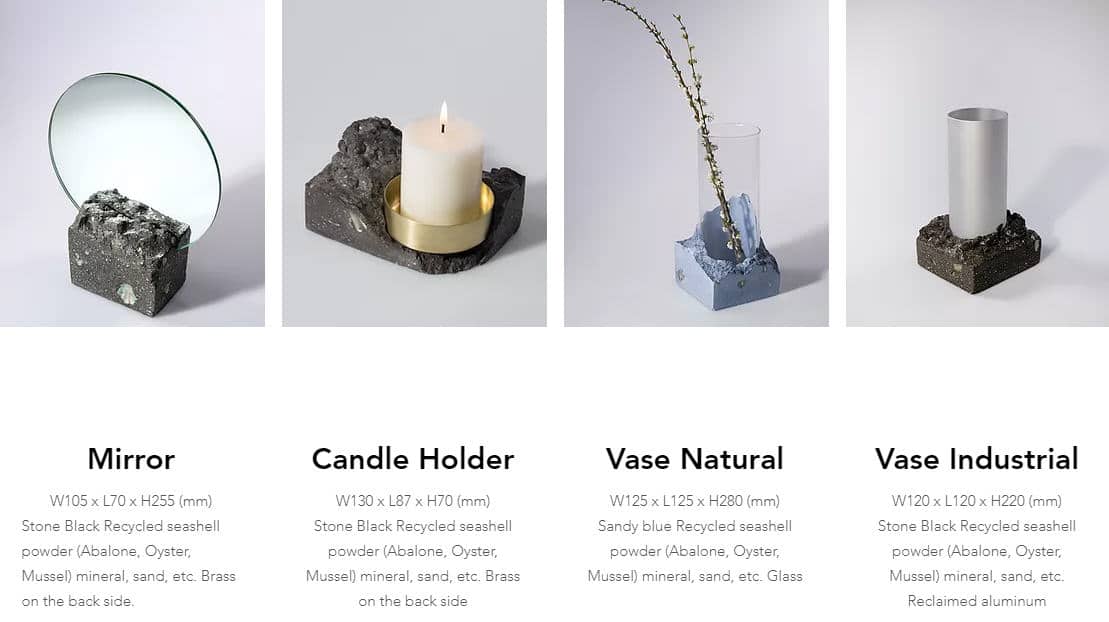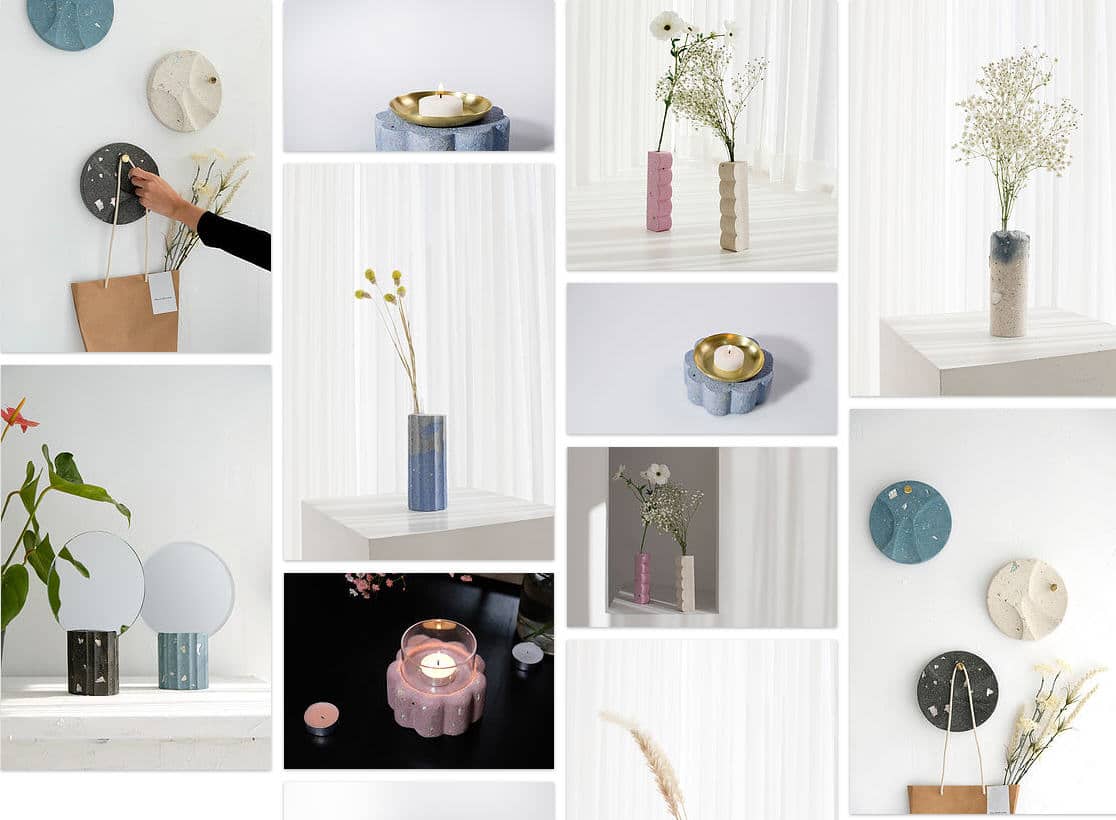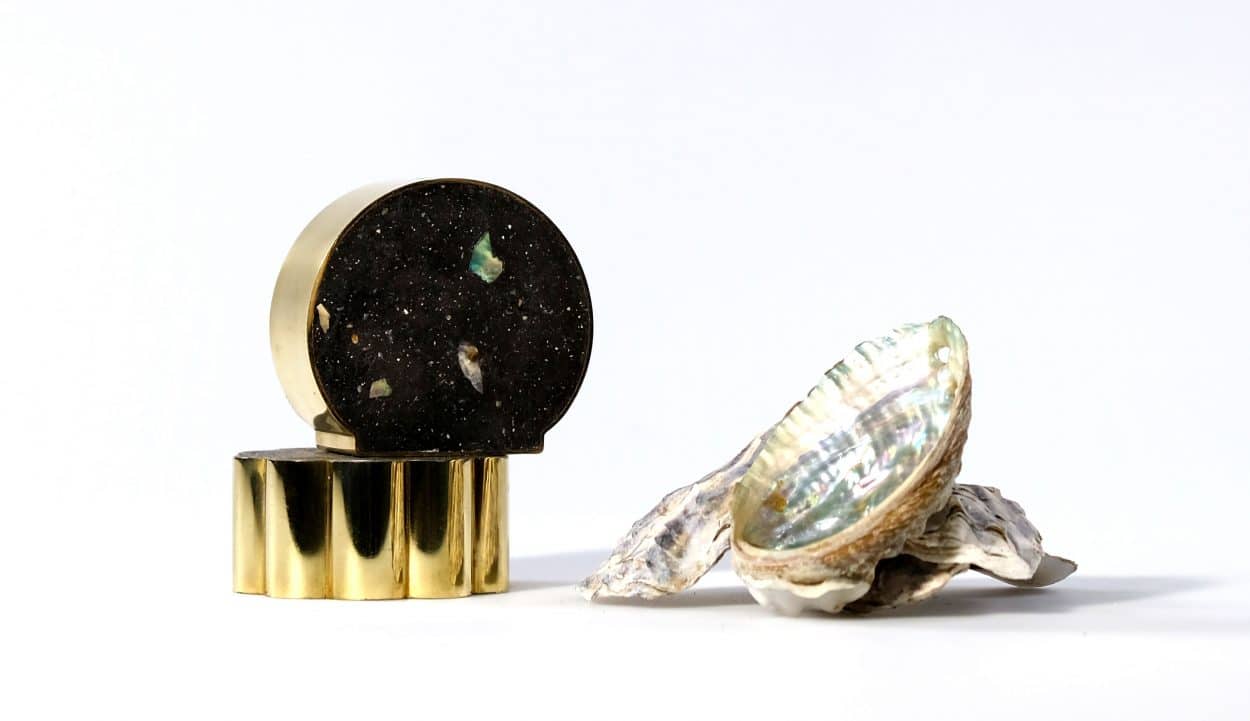 In the Top 100 Companies with a French Mission
In 2019, Guillaume Galloy and Bruce Ribay founded French company NOMA as the first French publishing house to be avant-garde in high-end and responsible contemporary furniture. They work mainly with recycled materials and bio-sourced materials as eco-design, the heart of their philosophy. Today, many view recycled materials as noble materials. It's considered a staple for the design of tomorrow.
Although young, the company is a leading publisher of furniture made mainly in France while using recycled materials. Their goal is to change the way we look at recycled materials, real treasures for contemporary interiors. In order to achieve their goal, they've commissioned experienced and influential designers who have a knack for combining the creation of desire and ecological responsibility.
Scandinavian Craftsmanship and Design: Timeless
In 2017, the Danish design brand 101 Copenhagen was founded with the vision of creating a world of beautiful lighting and accessories, of exquisite craftsmanship and quality of timeless design for Scandinavian living.
Tommy Hyldahl, owner and main designer, has a fashion background and spent years forecasting and analyzing future trends. Kristian Sofus Hansen, another main designer studied at the Royal Danish Academy of Fine Arts and spent time living and studying in Japan. It's no surprise the team, which includes lighting designer and architect Nicolaj Nøddesbo, translates and transforms simplistic inspiration from Japan in a Scandinavian context to honor quality, heritage and materiality.