At the ribbon-cutting ceremony for the Circularity in Action installation, Mary, Crown Princess of Denmark, spoke about the importance of putting the human-planet relationship at the forefront of design.
Paris, January 19 – 23, 2023—Maison&Objet accentuated the call for circular design with multiple exhibitors, installations and award winners focused on developing products and materials for a more circular environment. In order to achieve circular design, those involved must switch their focus from the product to material flows, production processes and conditions and aspects of use and reuse. The theme of the January 2023 edition of Maison&Objet is 'Take Care', inviting people to get involved and take care of the environment. Here are some of the best products and materials under the umbrella of circular design we spotted at the event.
Future on Stage: Eco-materials and Ergonomic Furniture
Maison&Objet only recently launched its new awards category for young talents "Future on Stage" in which a jury selects three remarkable enterprises in the decor, design and lifestyle fields. For its second edition, the winners of Future on Stage include Sas Minimum, Noppi and Gwilen.
Sas Minimum exhibited its aesthetic eco-construction made from plastic waste, called "Le Pavé". The team developed a thermo-compression process to produce the solid slabs without adding any resin. The slabs are 100% recyclable and 100% recycled. Le pavé constitutes a new option for walls and floss, work plans, counters, desktops, furniture or objects. In fact, we discovered the French brand Delavelle at Maison&Objet and its Mélimélo le Pavé table. Also, the Olympic committee commissioned 11,000 folding chairs made using le pavé for the 2024 Olympic Games, scheduled to take place in Paris from July 26 to August 11.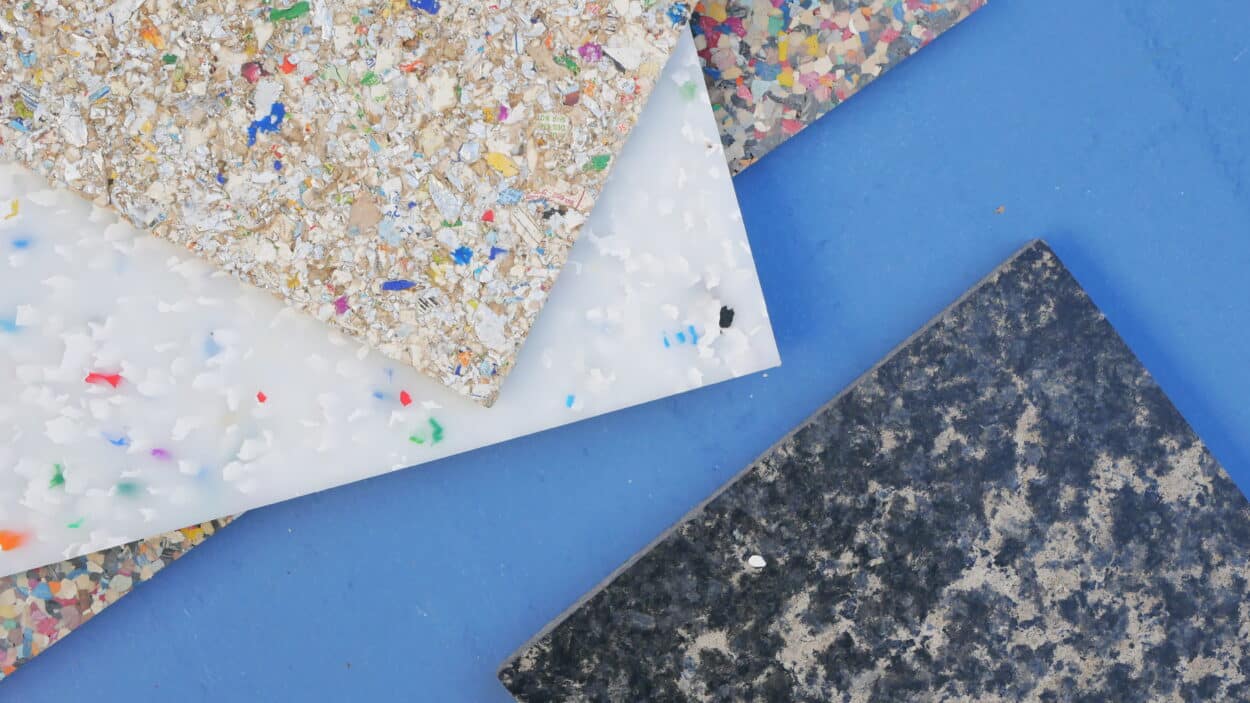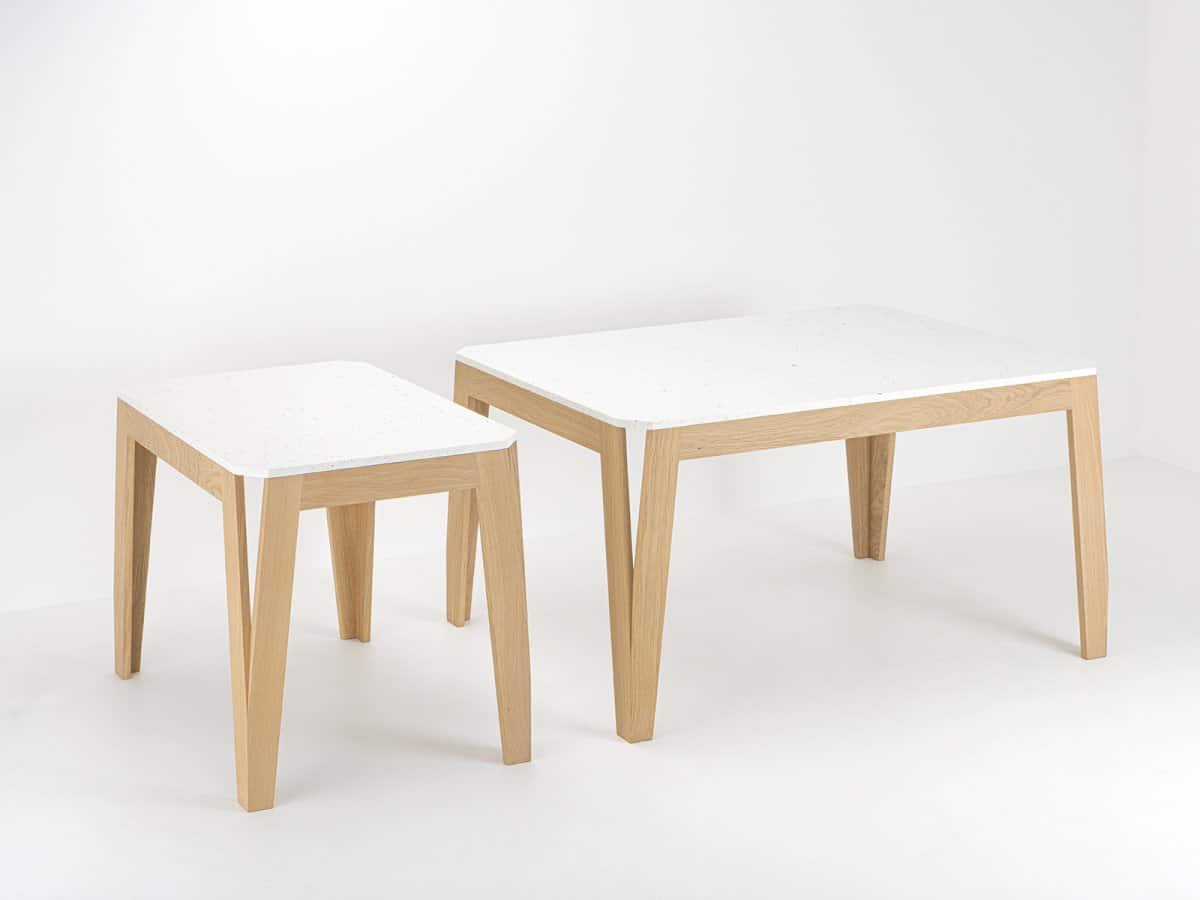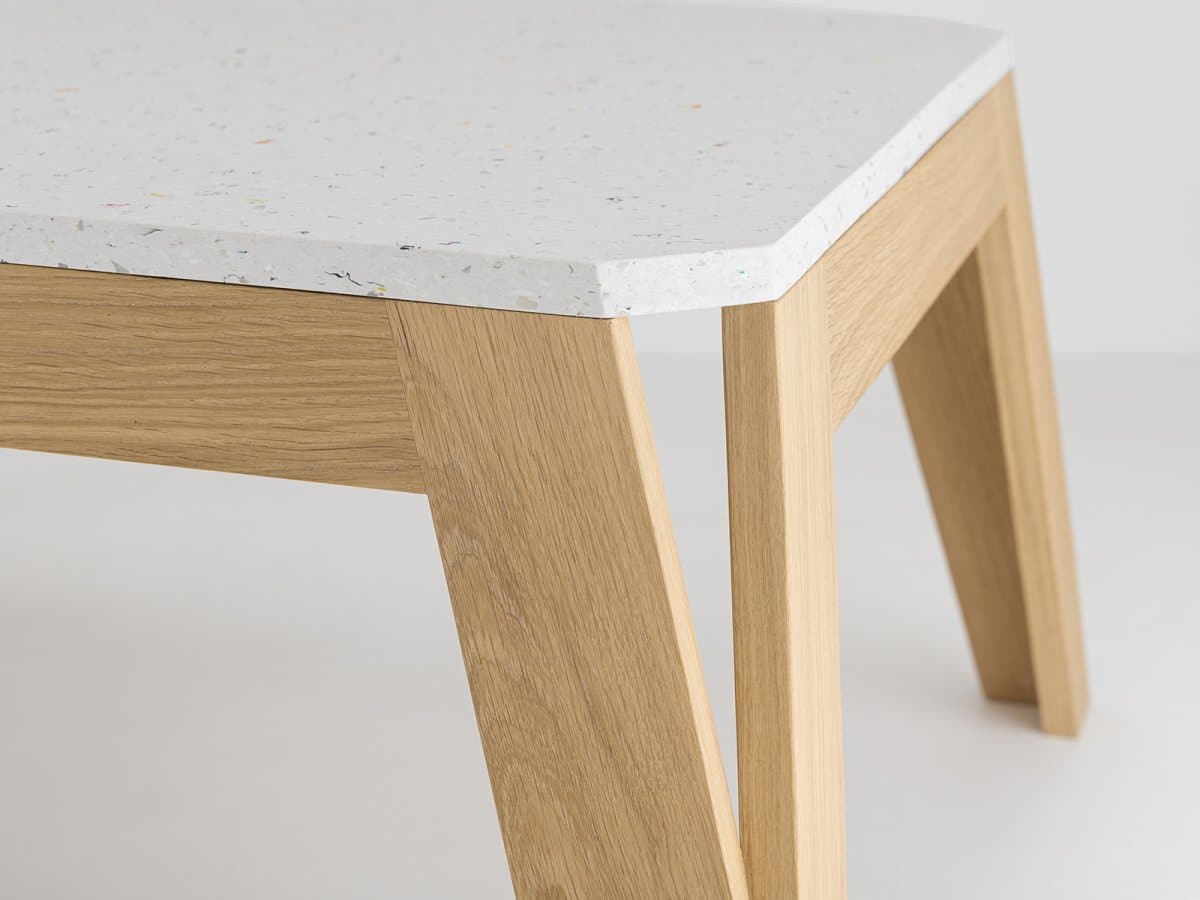 In parallel, the team behind Gwilen recovers harbor waste and transforms the sediment into a construction and design material. The reuse of harbor dredged sediment remains a hot topic as it could present an alternative to non-renewable natural resources needed for construction. After dredgers scoop up the sediment so that ships can enter and exit harbors, the waste generally gets dumped. Gwilen founder Yann Santerre developed a no-bake process that solidifies these sediments for use in construction and design. The tiles he created from this material come in 21 colors and were selected as the 2022 winner of the Cleantech Open and Crisalide industry competition.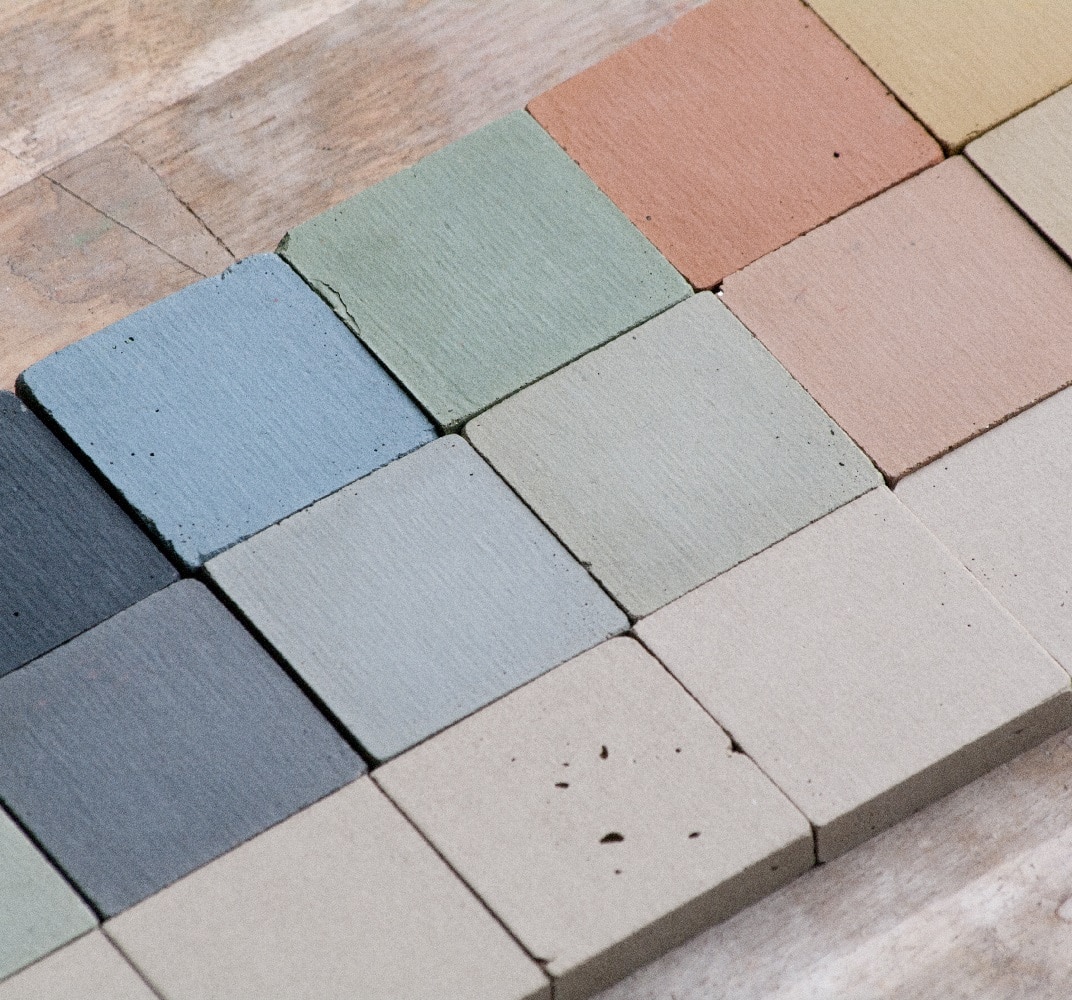 The designer-engineer duo behind Noppi implements recycled foam into their modular furniture designs, created specifically as a cocoon in which the user becomes isolated from noise and promiscuity-induced discomfort. "Orri", an acoustic membrane armchair that opens and stands like origami, releases its wings when the user pulls on the leather handles to reveal a protective shell acting as a cover.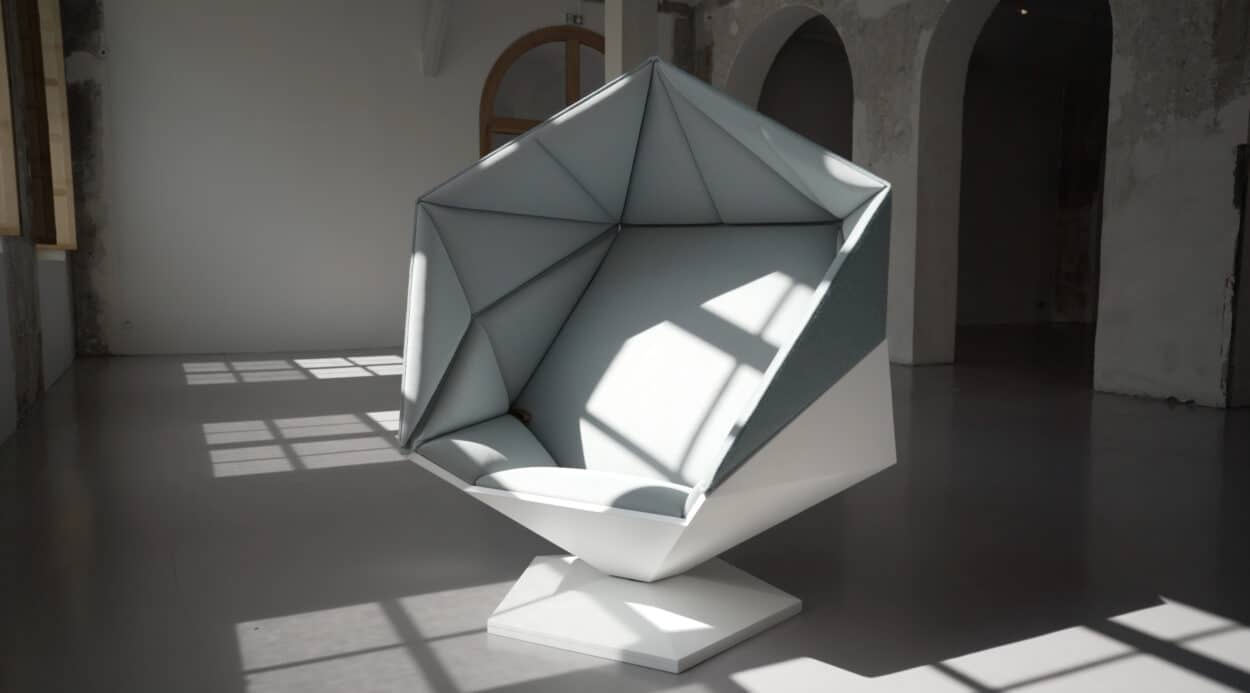 Why Mary, Crown Princess of Denmark, Believes Designers Are Key for a Great Human-Planet Relationship
Mary, Crown Princess of Denmark, has frequently been mentioned in the press for her love of sustainable and circular fashion, such as in Vogue on recycling her outfits and WhoWhatWear on her skirt made from recycled plastic bottles. As a true icon of circularity, her presence at Maison&Objet held great importance.
"Denmark has a long tradition for design and is well known all around the world for its craftsmanship, timelessness, quality, functionality, elegance and design for human needs," the Princess stated during the ribbon-cutting ceremony for the opening of Circularity in Action at Maison&Objet January 2023.
Curated by designer and Maison&Objet ambassador Laurence Carr of Laurence Carr Inc., the exhibition featured Danish furniture brands and their innovative embrace of circular design practices. Visitors of the Circularity in Action installation participated in an educational journey in which they navigated past real examples of waste and byproducts and learned about how such elements are being re-imagined into the materials of the future.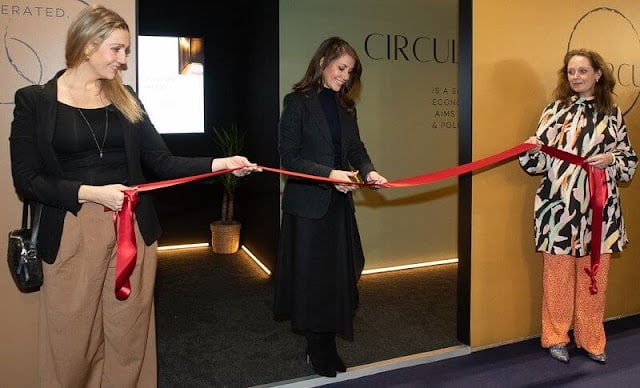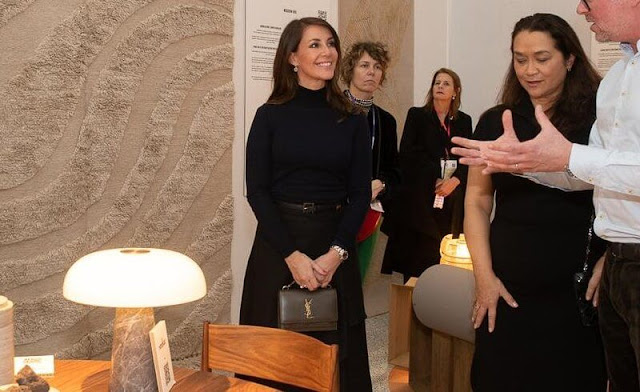 "Sustainability is a crucial topic in the world today. The founding values of Danish design, modern design with organic forms, inspired by the Nordic climate, made of natural materials, and derived from good craftsmanship are easy to identify in the installation."
Contemporary Danish furnishing designers have focused on using natural light and creating space, according to Laurence Carr who explained the recurring theme among Danish design items – especially those created in the 1950s – is the creation of a unique "floating" effect. For the installation, she chose soft colors, white walls and an airy atmosphere.
"Design is another way of communication and can have a great impact on our society. Designers play an important role in a more sustainable future," the Princess said.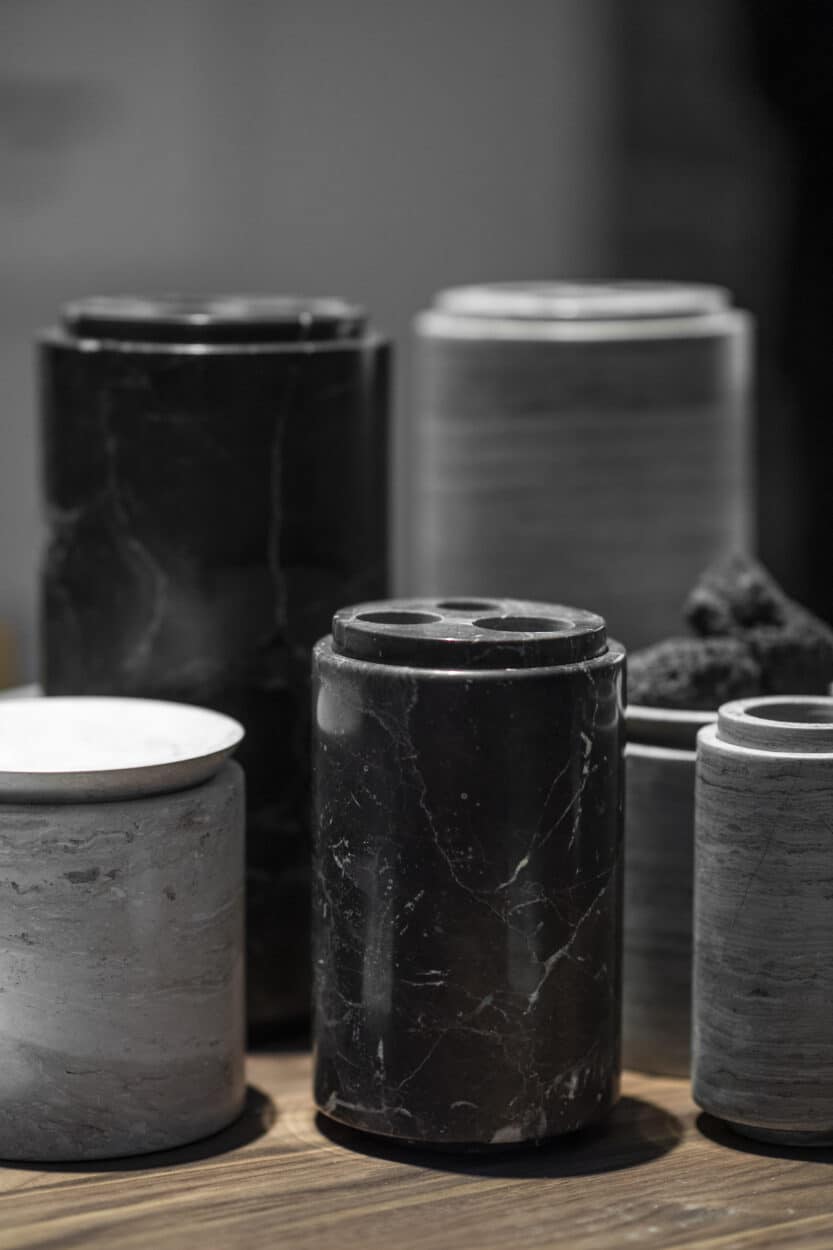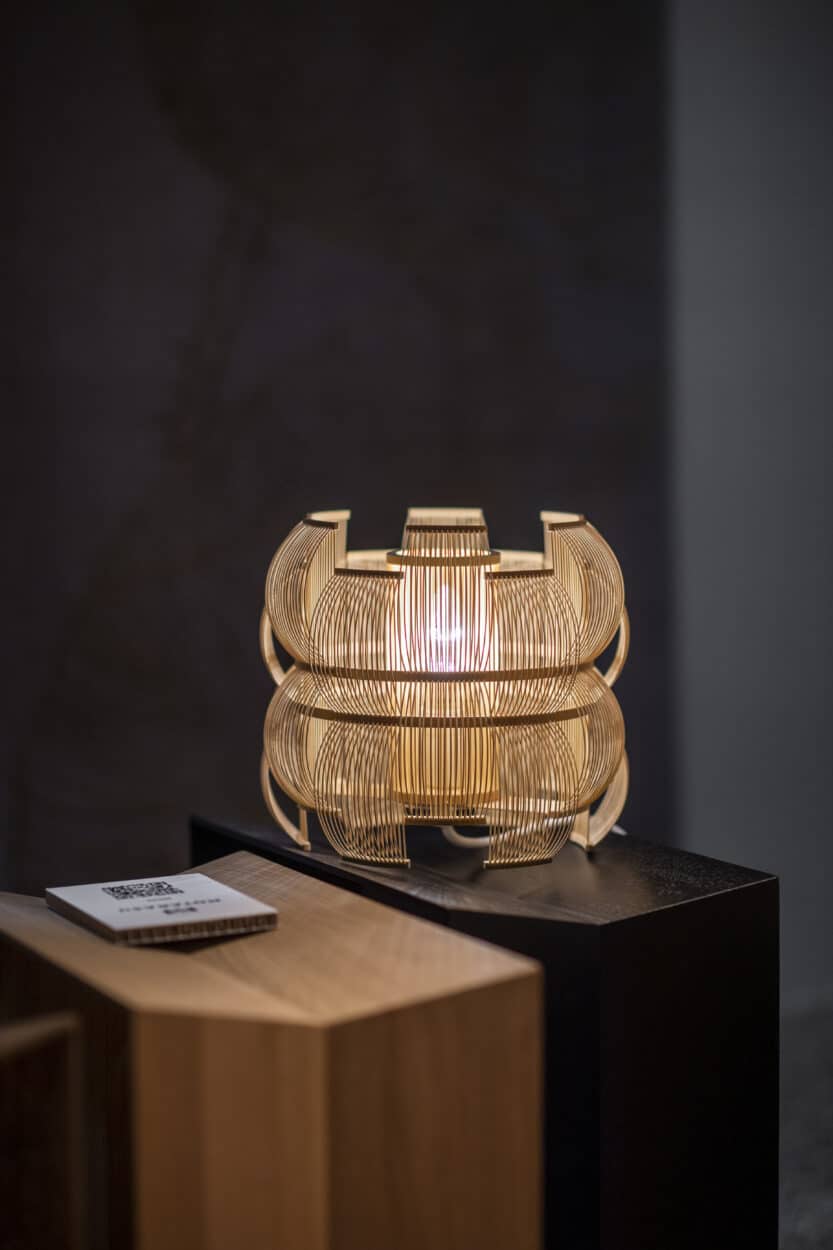 In fact, work completed during the design phase determines 70% of a product's life cycle costs and environmental footprint, according to the presentation. This allows designers to plan for a more circular future with the goal of reducing carbon emissions, restoring nature's biodiversity and making a tremendous positive impact on climate change.
The exhibition features the following innovative and sustainable Danish brands: ‍Arboretum Design / August Sandgren / Brandt Collective / Dk3 / Matias Moellenbach ApS / Motarasu / Mossroom ApS / Natures Collection A/S / NORR11 International ApS / Nordlux / Readers Copenhagen / Skovshoved Møbelfabrik & Co. ApS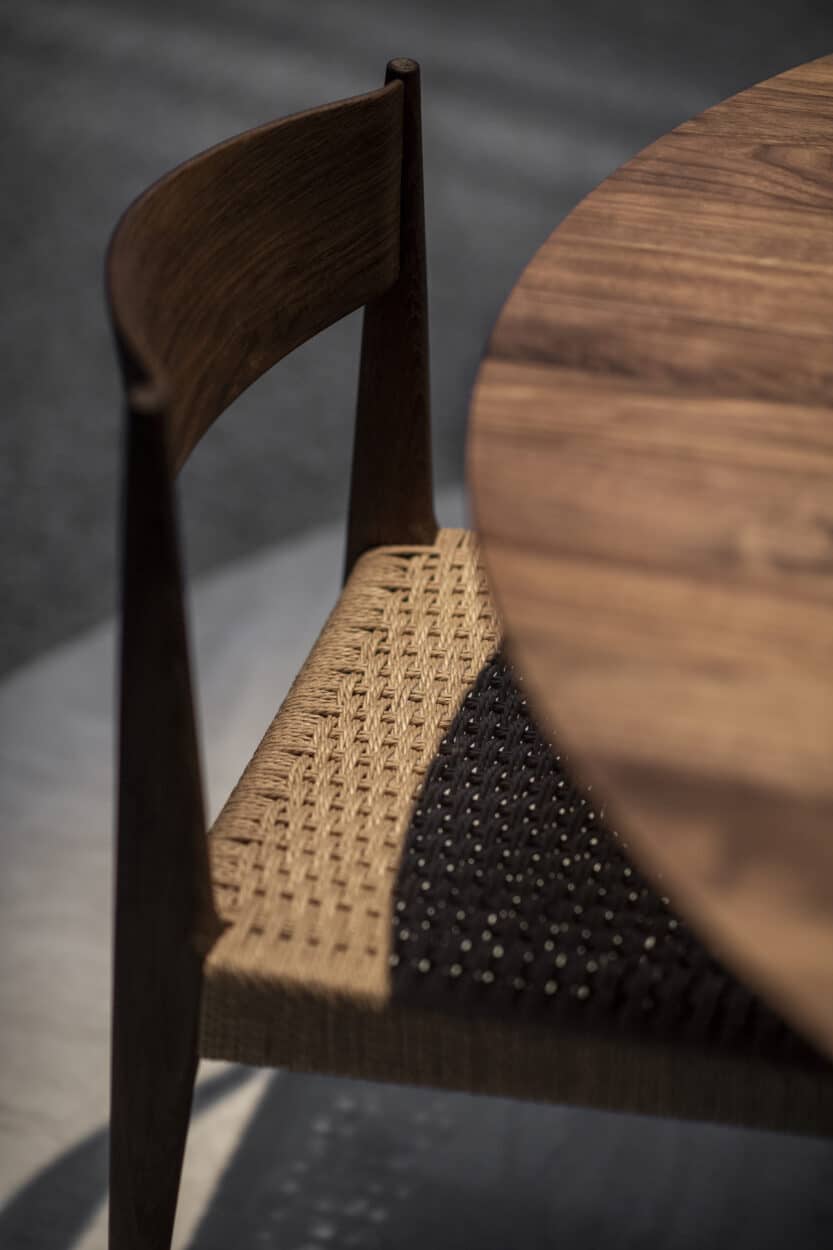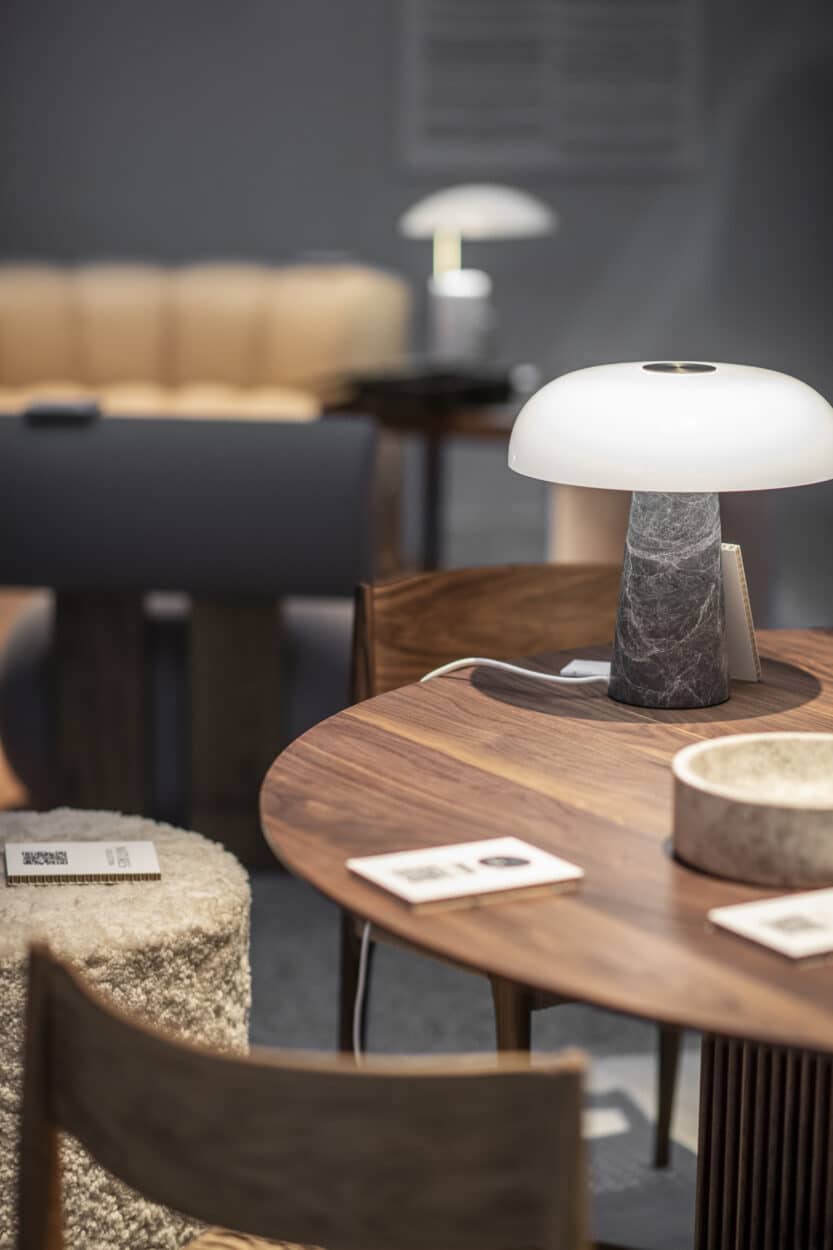 Spotlight on a New Exhibitor with a New Material: Phydiastone
An impressive collection of exhibitors had eco-conscious products on display, but we came across the stand of Phydiastone—so pink, so beautiful, with bits of blues, greens and cream. The founder Seta Zandi not only developed a new stone-like material, one produced with recycled construction waste and household waste (plastic, glass, coffee capsule). She creates Phydiastone to have similar properties to that of real stone. In addition to her mastery of this new material, which can come in a variety of different color pigments, made by Zandi, she handmakes her own furniture pieces and objects.
With a doctorate in mechanics and rock modeling from Mines Paristech and 15 years of experience, Seta Zandi combines artisanal and ecological production with personalized design and trendy products. She manufactures wall and floor tiles as well as furniture and decorative objects for interiors and exteriors.