To celebrate the entry into its second decade of existence, MUT organized its exhibition "RAICES" for Milan Design Week.
MUT celebrates its 11th year anniversary in the same city where it was born: Milan, first seen during the Salone Satellite, which occurs simultaneously with Salone del Mobile.
At Alcova, MUT organized a retrospective exhibition titled "RAICES", a futuristic look to the company's past. MUT collaborated with Italian digital artist Massimo Colonna in order to create beautiful compositions that show their products from an artistic point of view involving, as always, nature, drama and an exquisite design.
The digital artist used surreal compositions to play with the feeling of being outside while being inside, coinciding with the design philosophy of MUT. Viewers can see MUT products against a desert-like background, water surrounding what looks like a regal entrance hall, volcanic stones freshly ejected at the feet of an undaunted armchair and more. Massimo Colonna provided a touch of artifice and theatricality to the textures, colors and shapes of the nature-inspired objects.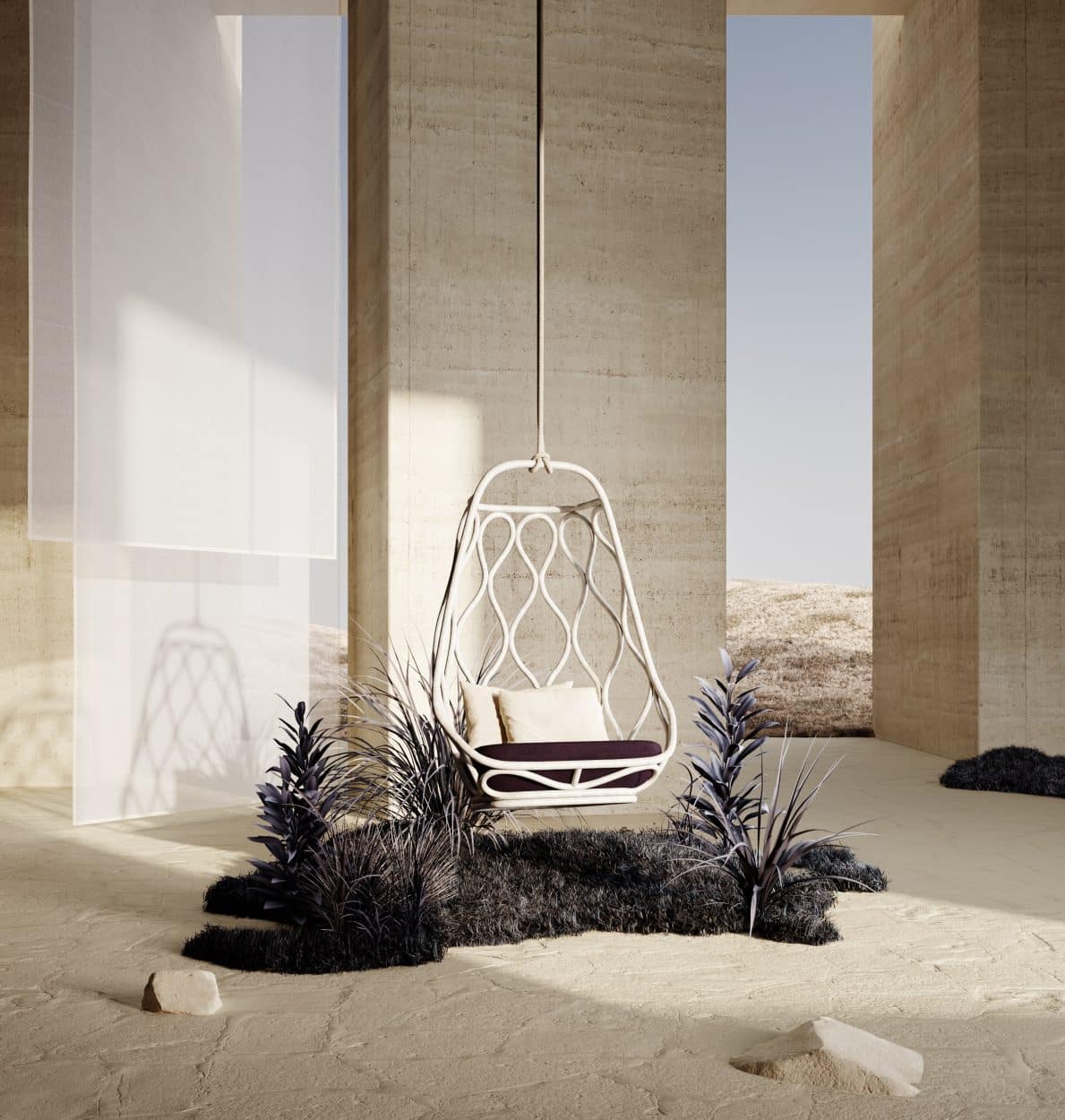 "RAICES" featured a fine selection of the objects they have developed for brands such as Expormim, LZF, antoniolupi, Sancal, Pulpo, Harmony, Missana, Diabla, ex.t, Preciosa Lighting, among others. Iconic products with a twist placed in fantastic settings and given a very different context thanks to the images created by Colonna, mostly inspired by Mediterranean landscapes such as Almería, Formentera or Tenerife.
The exhibition displayed the internationally recognized work of MUT, whose award-winning products are regularly featured in the pages of top leading magazines around the world and at the present time they are listed among the most popular and highly regarded designers of their generation. As a highly appreciated brand, the team at MUT were invited as guests of honor at Cologne in 2020 to create the prestigious Das Haus project that year.
RAICES by MUT at Alcova 2021 5th — 12th September Opening times 11 am — 7 pm Via Simone Saint Bon 1, 20147.