Renowned for her socially responsible approach to architecture, design and urbanism, Nigerian architect Tosin Oshinowo was appointed curator for the Sharjah Architecture Triennial 2023.
In the summer of 2022, Nigerian-born architect Tosin Oshinowo completed the first phase of the Rebuilding Ngarannam project, a stabilization program in Northeast Nigeria that includes housing and essential facilities for communities attacked and displaced by Boko Haram—a terrorist, Salafi-jihadist group. Of the many civic and residential projects she undertook in her native country over the last ten years, the Rebuilding Ngarannam project has had Oshinowo working alongside the United Nations Development Programme (UNDP) to create an entirely new village and makes her the ideal curator for the upcoming Sharjah Architecture Triennial (SAT).
Established in 2018 by Khalid Al Qasimi, the SAT takes place in the United Arab Emirates and focuses on architecture and urban development in Africa as well as West and South Asia. One of the main purposes of the SAT is to pursue a multi-disciplined approach to foster an understanding of the broader role of architecture, including its relevance to social and environmental issues. And that is where the choice for Tosin Oshinowo comes in.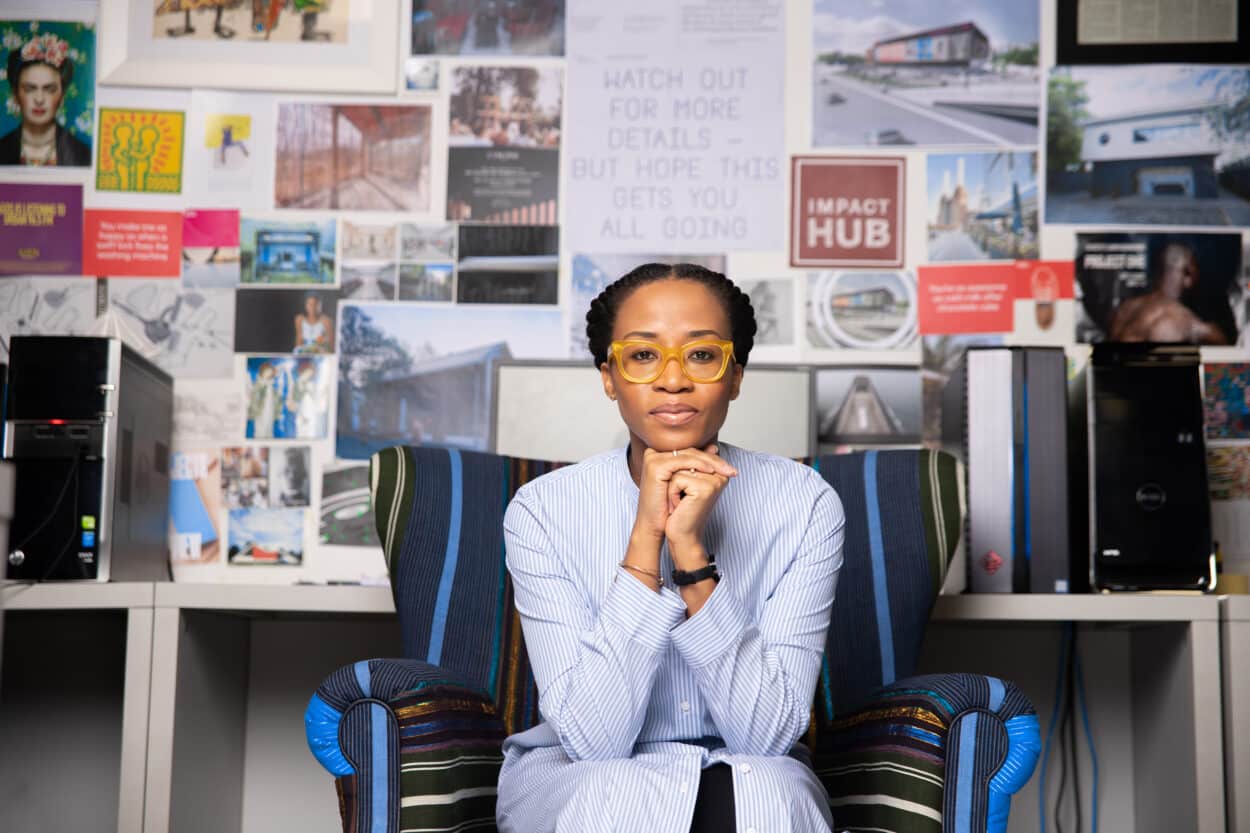 "The Rebuilding Ngarannam project made me aware of the essential role architects can play in the process of stabilization of communities. My role was to create human-centered design solutions. Communities don't only need housing; and this is even more critical when we are talking about people who have been displaced from their homes. This community needed to be understood," the Lagos-based architect told ArchiExpo e-Magazine in regard to the Rebuilding Ngarannam project.
Through a series of engagements and research, Oshinowo created a concept for this community that took their cultural requirements into consideration.
"Our hope is that, by prioritizing their needs, we have been able to create a stable environment to help the people in this community to rebuild their lives. Also, respecting their traditions meant that this project is environmentally-friendly, posing a low impact on the climate," she said.
The core of Oshinowo's work focuses on a strong interest in architectural history balanced by a contemporary perspective, social impact, innovation, afro-minimalism and her native Yoruba culture and history and, above all, environmental issues.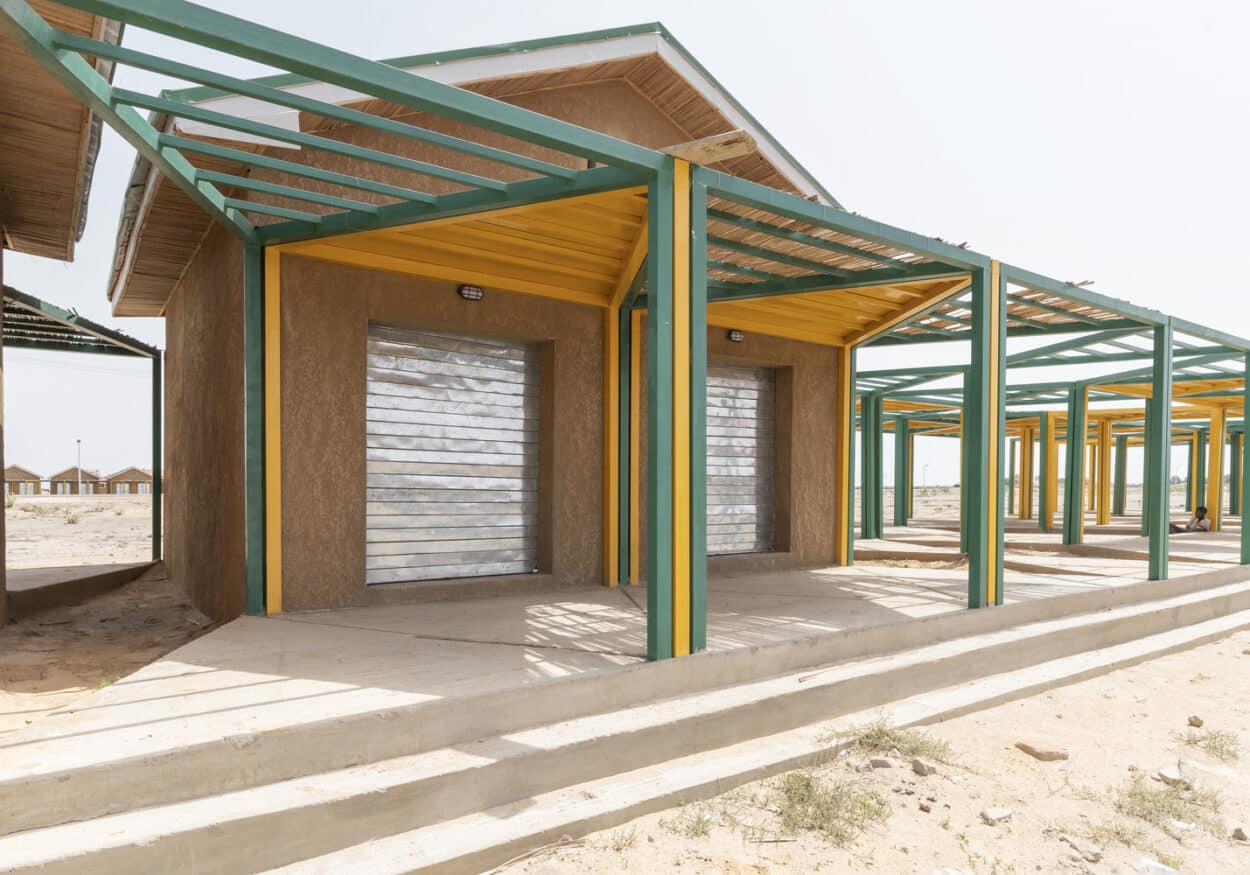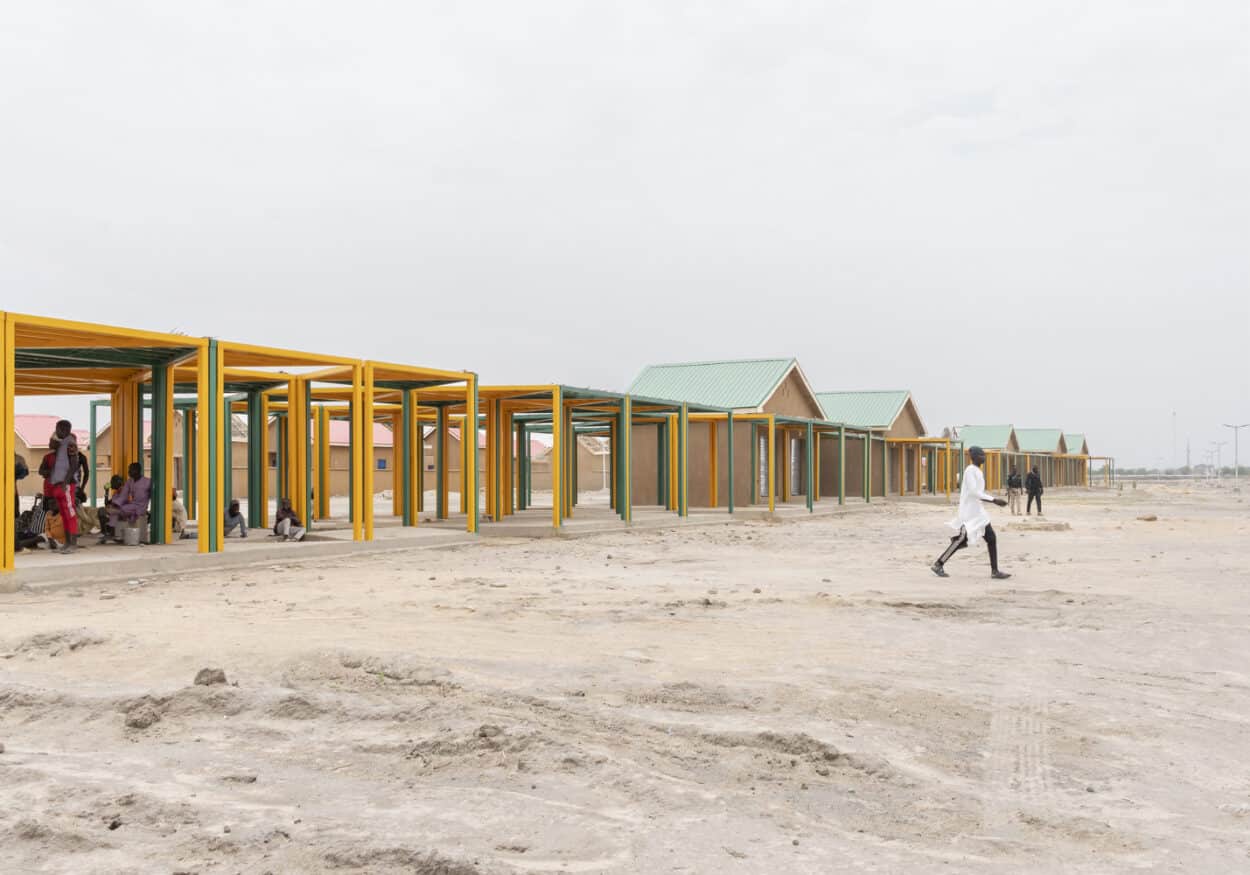 "The most pressing issue concerning architecture in our time is the impact which our cities and our urbanism are having on our climate. I believe that we need to work towards more human-centered contextual solutions that address the dangerous trajectory that we are on," she said.
Oshinowo intends to draw attention to what she considers under-celebrated innovations in the Global South.
"The need for adaptation, reuse and flexibility has long been a way of life in the Global South. These solutions born out of scarcity are now becoming more of a global imperative due to the effects of climate change and globalization. In my view, it is increasingly apparent that these solutions of the Global South will play a vital role in the decades to come," she continued.
Paradoxically, working with limited resources has led the Global South (and Africa in particular) to produce an abundance of innovation and creativity. And that is why Oshinowo hopes to inform and inspire visitors to the Sharjah Architecture Triennial (SAT) with the lessons that can be learned from the Global South's ability to adapt, with 2023's theme – "The Beauty of Impermanence: An Architecture of Adaptability" – bringing this ambition in its very name.
The detailed programming for SAT has not been defined yet, but the exhibition should be divided into a series of sections, with the first exploring architectures that adapt to their environment, the second focusing on innovative and contextual materials and a third one about the use of waste to create interesting interventions.
Oshinowo introduced an initial selection of participants for The Beauty of Impermanence: An Architecture of Adaptability: Cave Bureau (Kabage Karanja & Stella Mutegi), Limbo Akkra (Dominique Petit-Frère & Emil Grip), Vinu Daniel and Abeer Seikaly. The full SAT02 curatorial statement can be found here.
This conversation between SAT02 Curator Tosin Oshinowo and SAT President Hoor Al-Qasimi provides an inside view into the development of the second edition of the Sharjah Architecture Triennial and explores its theme as it comes into focus.
Tosin Oshinowo studied architecture in London where she become a member of the Royal Institute of the British Architects. She worked in the offices of Skidmore Owings & Merrill in London and at the Office of Metropolitan Architecture Rotterdam as part of the team that designed the 4th Mainland Bridge proposal in 2008. After her return to Lagos, she practiced at James Cubitt Architects working on notable projects, including the corporate head office building for Nigeria LNG in Port Harcourt. In 2012, Oshinowo founded the architecture studio cmDesign Atelier she now leads.