During the LightFair 2021 which took place Oct 25-29, professionals discussed the future of lighting and current trends. Think selectable color temperature and flexible lighting systems.
Lamps have been integral to interior design since before the dawn of electric light. But one message from North America's largest lighting industry event, LightFair 2021 is that the lamps and lampshades might become museum material in the foreseeable future. Indeed, lighting technology is advancing so rapidly that even the recent standalone LED's, which were all the rage several years ago, appears to be on the verge of becoming passe. 
Mark Roush, a lighting consultant, and longtime master of ceremonies for the event told me that standalone lamps, which used to be among the biggest categories at the fair only a few years ago, were one of the smallest categories in this year's show.
The big new thing is selectable color temperature LED's, which refers to the ability to micro-control light intensity. This technology can be programmed to align with the sun and circadian rhythms and can achieve a wide spectrum of gradations from warmer and more yellow tones to cooler bluer ones.
The third big trend Roush says is lighting designed to disinfect surfaces, which has surged in popularity thanks to the COVID pandemic. But disinfectant lighting might be a one-time market response. "Is it going to be something people want because they have suffered so much, or is it just a fad?" Roush said, adding, "It's not clear yet."
The good news is that the future will be brighter and much better lit than the past. One example is the Infinity Series from Edison Price Lighting, which is in effect a flexible rod of continuous light that can be bent in a variety of shapes and swirls to fit various spaces and to highlight furniture or artworks. This product, which won LightFair 2021's Design Excellence Award, one of the show's top three awards, has been aptly described to as "sculpture in lighting," and it is a perfect embodiment of the dictum "form follows function."
According to an Edison Price spokesperson Hamid Rashidi, one of the Infinity Series' distinctive qualities is the ease with which it can be installed.
"I can follow the path of any space" with the Infinity Series, he said, "and with a twist, I can change orientation—Inward, upward and downward."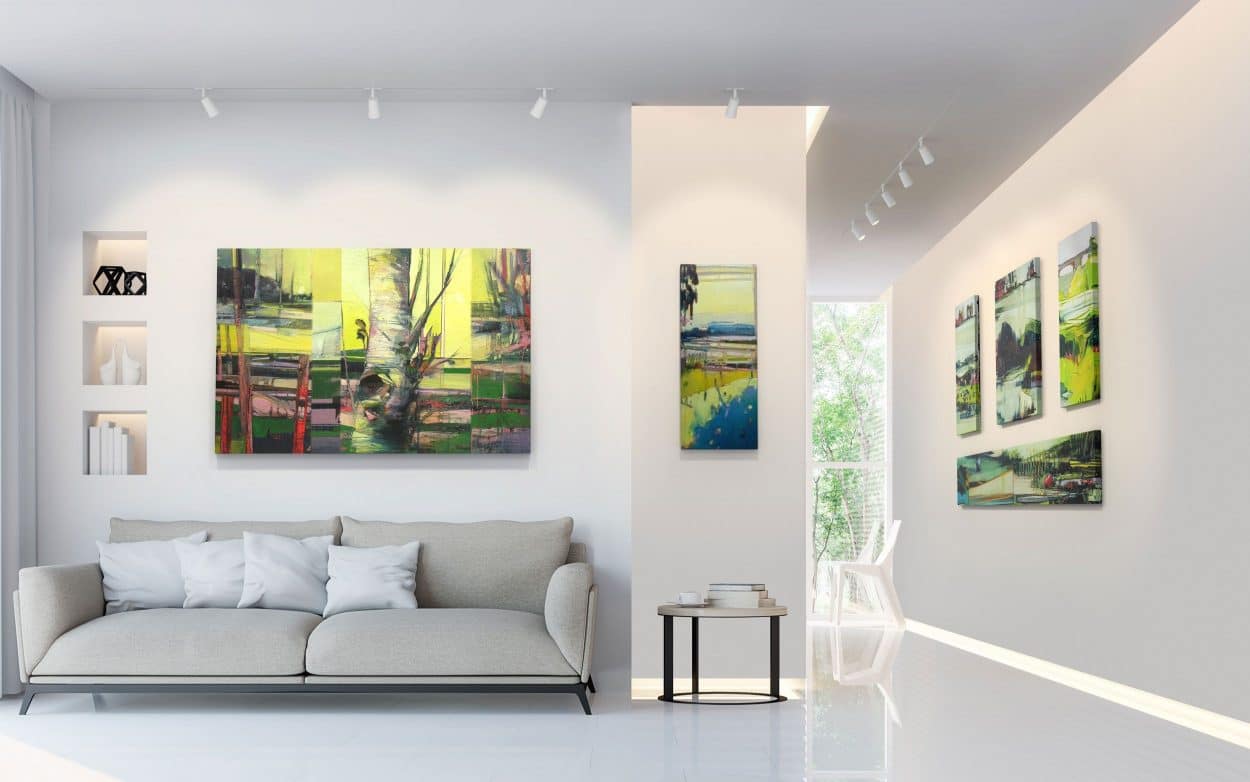 One of the most interesting aspects of this year's show is how unfashionable lighting elements from the past that might have been appropriate for a school classroom, or an institution have been improved upon and repurposed as high design. Take track lighting, which used to be an inch and a half thick and either extruded from the ceiling or had to be embedded in sheets of drywall. TruTrack from Pure Edge Lighting, winner of LightFair 2021's Technical Excellence Award eliminates the mess and can easily be installed in 5/8th thick sheetrock. This thin strip of LEDs with attached lamps creates a dual light source and is about as minimal as it gets.   
Pure Edge Lighting also picked up LightFair 2021's  Innovation Award for Lazer Line, which uses heat sync tape fastened into walls and ceilings by turnbuckles, to create continuous glare-free light up to 60 feet long from a single power source. LEDs embedded on either side of the tape provide ambient up-lighting and functional downlighting. Roush described Lazer Line as LEDs on a cuttable tape measure and noted how the omnidirectional light cast by this product revolutionizes the ways in which a space can be lit. 
Another futuristic product on display at LightFair this year was NatureConnect by Signify, which in effect removes the need for windows and maybe an antidote for the controversial windowless dormitory designed and bankrolled for the University of California by billionaire Charlie Munger. This system can be programmed to mimic the diurnal rhythms of the sun and lights up a space with artificial skylights and light scenes that mimic trees and plants.
Another award-winning product with the potential to transform visual reality in office spaces and institutions is the Invisi-X Exit Sign from Concealite, which uses high output capacitance illumination technology that allows for extremely thin profile signs in comparison to standard-issue boxy Exit Signs. This system also conceals all the mounting hardware and enclosures and transforms a ubiquitous eyesore required by building codes into a high-end decorative feature.
Certainly, the future will look markedly different from the past if some of the lighting systems featured in this year's LightFair become widely adopted. And a major takeaway is that the standouts here have ramifications that go far beyond changes in fashion and taste. Indeed, the trend towards selectable color temperature and flexible lighting systems has the potential to improve the ways in which we work, our circadian rhythms and even our emotional states.