The distribution brand, built around Brazilian furniture design, Sossego is about to inaugurate its new flagship showroom in New York despite the chaos surrounding the Coronavirus. Here's the journey they took and where they're at now. All information gained through interviews with the co-founders of Sossego.
---
WATCH our Instagram live video interview in which Ana Luiza Daltro joins us to introduce Jonathan Durling who gives us a tour of their new flagship store in New York City. Although virtual, we are the first visitors! As our first Instagram live, my apologies for being sideways (insert cool sunglasses emoticon here).
---
May 2015. In a gas station somewhere between New York and Michigan state, a 24-year-old American man—Jonathan Durling—and a 60-year-old Brazilian man—Aristeu Pires—embraced and cried outside a small rental truck packed with furniture. An odd scene perhaps for passersby, but it makes sense when we discover their story.
It began in August 2014 in Ann Arbor, Michigan, the hometown of the young Jonathan Durling and the place of work of Aristeu Pires' then-wife.
On one of Aristeu's travels to Ann Arbor, where his wife was doing dentistry research work at a local university, a friend of his put him in touch with another friend: Jonathan.
The common friend knew the life history of both: Jonathan was born in the States but moved to Brazil with his family when he was one year old and lived there for 15 years; Aristeu was born and raised in Brazil and was a very successful computer engineer who became an award-winning furniture designer and manufacturer.
And while their common friend thought the main connection between the two was Brazil and the Portuguese language, the two men were about to discover they had a lot more in common.
Jonathan and his wife invited Aristeu and his wife to dine in a local restaurant. Around a table of ribs and sweet potatoes fries, they made an instant connection. When the subject work came up, Aristeu showed Jonathan his furniture design sketches. These sketches portrayed furniture pieces currently available for sale in Brazil.
"I was very interested in those pieces and wanted to buy some of them," Jonathan, now 30, said during the interview with ArchiExpo e-Magazine. "But [Aristeu] said that his operation was still small and did not extend to the United States."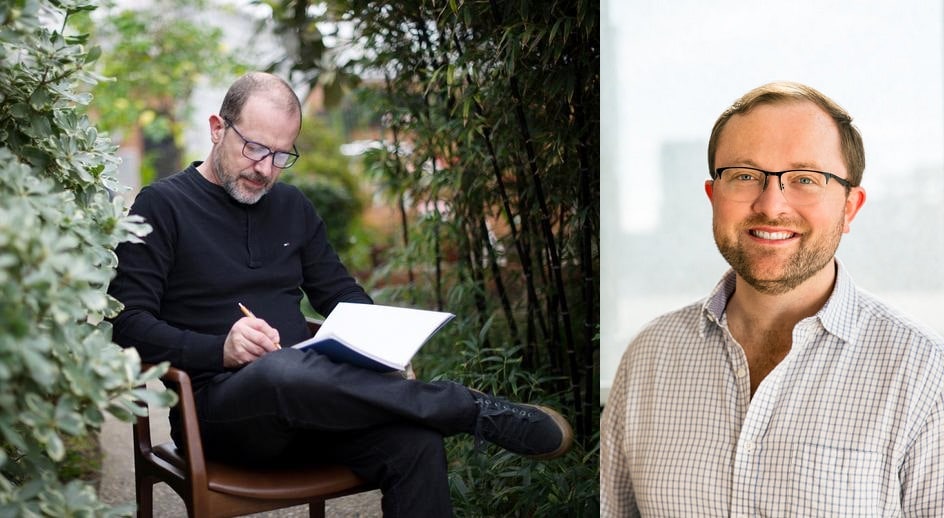 Despite his young age, Jonathan was already experienced in establishing a new business. When he saw the quality of the products and Aristeu's talent, he saw an opportunity.
"I didn't know exactly how our partnership would become concrete, but we promptly agreed that we would work together in some way," Jonathan said, in flawless Portuguese that his 14 years out of the country have not erased. "This partnership [represented] a union between my two countries. I would have the chance to bring something from the land where I was raised to the land where I live."
Rather quickly after their meeting, they succeeded in co-founding Sossego, the United States furniture distributor brand with designs by Brazilian award-winning designers Aristeu Pires, Guilherme Wentz and Domingos Tótora.
Eight months later, they received their very first order (for the Gisele Lounge Chair) after participating in New York's International Contemporary Furniture Fair (ICFF) and, at the gas station between New York and Michigan state, they let their tears of joy flow.
Their dream of forging a union between the United States and Brazil was starting.
In 2016, Sossego received its first American commercial contract, which was to install seating (chair models Anita and Duda) at the acclaimed restaurant Mister Jiu's, in San Francisco. As a matter of fact, the Duda Chair appeared on the cover of The New York Times T Style Magazine in April of that same year. Today, the brand's main customers include companies as big as Google.
It is not an exaggeration to say that the quality of Sossego's products has been widely proved. Five hundred Duda chairs have been in heavy, daily use at an upscale São Paulo food market over a three year period with zero issues or returns. The same was the case in a major Rio de Janeiro hotel.
"Our pieces cost twice as much but they last five times as long," Aristeu said. "The production line is the same for all my clients. Whoever buys one of these chairs will have export-quality furniture at home, but with durability suitable for shopping centers."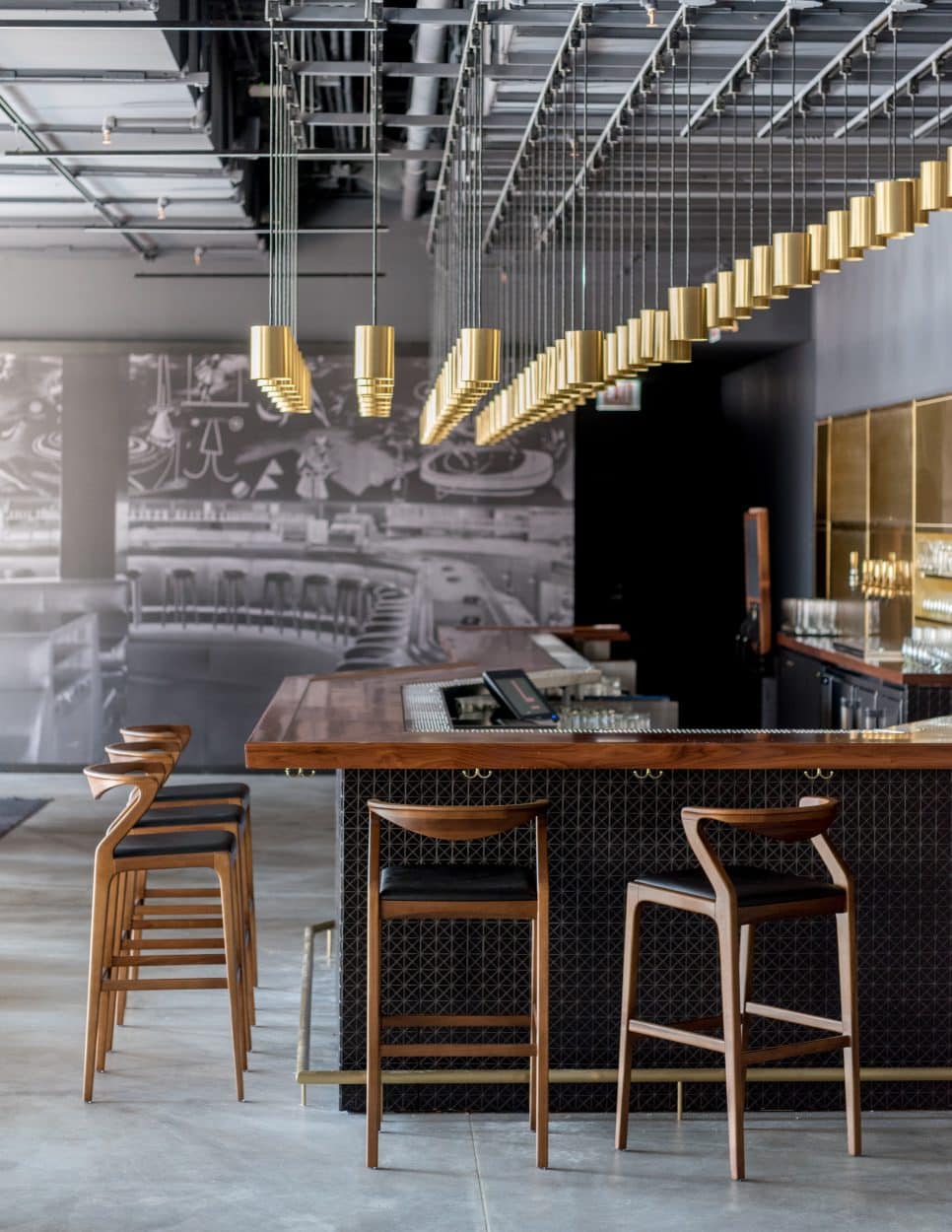 Furniture by Aristeu had already found a home in the commercial setting in Brazil. The Brazilian branch of Starbucks, for example, had installed his furnishings in its cafés at about a hundred retail locations, including major airports. The quality proved so well appreciated, in fact, that Starbucks awarded him "vendor of the year" in 2015 for his furniture in Starbucks locations in Brazil.
The acquisition of new investors allowed Sossego to take big steps such as hiring an independent sales team, currently of 54 professionals, and opening a flagship showroom in Chicago in 2016—which they chose to officially close in August in order to relocate to New York City, "the place to be when it comes to contemporary design", according to them.
"I'm very proud of the fact that we are in the top hotels, restaurants and businesses throughout the country," Jonathan said.
Around 95% of the products sold by Sossego today are designed by Aristeu, and a third of Aristeu's production—based in Canela, in the Southern state of Rio Grande do Sul—is sold to Sossego and transported to the United States by ship (or even plane, before the increased costs of air freight due to the pandemic made that financially unviable). About 75% of Sossego's sales today occur in the corporate and hospitality industries.
Guilherme Wentz's products include lighting, ornaments and side tables. Domingos Tótora makes sculptures, decorative objects and some items of furniture; while the remainder of the seating furniture is designed by Aristeu. His chairs, armchairs and stools combine an elegant contemporary design with the use of warm Brazilian hardwoods—mainly jequitibá (which is similar to royal mahogany grain but without the reddish hue) and louro freijó (known as the "Brazilian walnut" for its warm brown-based tones and strong grain patterns). All the woods used in Aristeu's factory are from sustainable sources with strictly applied certification by Ibama, Brazil's Institute of the Environment and Renewable Natural Resources.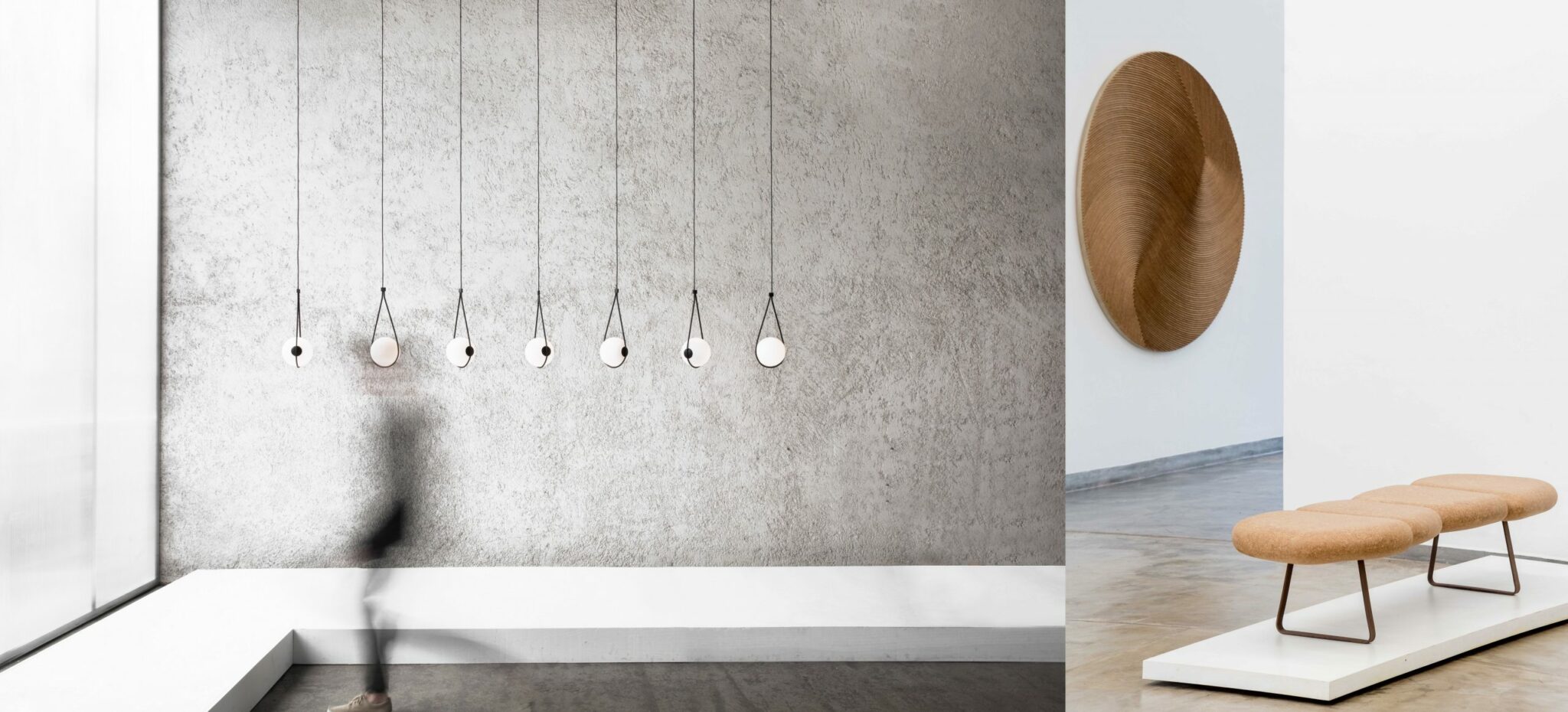 Sossego is a purveyor of modern Brazilian design and seeks to introduce some of the Brazilian laid back lifestyle to North America. Incidentally, in the company's own words, the Portuguese word "sossego" means "a deep and pervasive sense of peace and tranquility that permeates all of life".
"People know about Italian design, Scandinavian design, mid-century modern American design; but Brazilian design wasn't a recognized category. What really excited me while founding and creating Sossego was realizing that we had the opportunity to build a brand in a new, unknown category. In my view, this makes us the category leader, the first to be remembered. It was a once in a lifetime opportunity," Jonathan said.
Today, only five years after launching, Sossego's presence in the US is about to become far greater with a 2.300ft² showroom on Lexington Ave in NYC, to be inaugurated in October 2020. The layout was conceived by Sossego's internal design team, with consultation from Guilherme Wentz. The idea is to highlight the products and the story behind Sossego with the use of natural light through 13 windows.
Taking such a big step in the middle of the coronavirus pandemic might appear too risky but not for Jonathan, Sossego's CEO.
"We have been growing very fast, around 300% year after year," Jonathan said.
When the coronavirus pandemic emerged, not only was this growth trajectory unharmed but it became even stronger. Sossego had its record month on sales at the very peak of the health crisis.
"We are experiencing an incredible growth in residential sales because people are nesting, people are staying home. They want more beauty and more Sossego in their lives," Jonathan said.
Additionally, the sharp increase in the number of people working from home due to the pandemic opened another market niche for Sossego: affordable working desks. Many companies in the United States are giving their employees vouchers so they can buy furniture suitable for home office use, and Sossego is among the companies these vouchers usually list as options.
"Looking at our journey so far, I couldn't be more humble and more delighted to be bringing a little bit of my homeland into the land where I was raised" the CEO said, this time in flawless American English.
Images: Pitu Chaise Lounge and Ottoman by Aristeu Pires / Marcia Counter Stool by Aristeu Pires / Laura Chair by Aristeu Pires / Lupita Lounge Chair and Bailarina Side Table by Aristeu Pires