Philip Fimmano is a curator and trend analyst for the design industries, consulting for global companies in A&D. He co-founded TALKING TEXTILES with Li Edelkoort in 2011, an on-going program that promotes the survival of creative textiles through exhibitions, a student prize, a textile conference and New York Textile Month each September. Philip is also the editor of TALKING TEXTILES magazine and will be "talking textiles" next week at Design March in Reykjavik.
In reaction to the increasingly digital landscape of our lives, consumers' craving for tactility and dimension has led many designers to reconsider the role of fabrics once more. We have recently seen the return of creative textiles in both fashion and interiors, covering our bodies, floors, walls and furniture in expansive ways. These materials speak loud and clear to become our fabrics of life, narrating patterns, designing structures, promoting well-being and in many cases reviving the weaving industry.
The visceral experience of fiber and texture is central to our lives since childhood, the emotional impact of soft materials paramount; influencing trends for homes, hospitality, offices, hospitals and schools, but also for our heart valves, bridges, automobiles, planes and spacecraft. Such clever hybrids will continue to be woven in both synthetic and natural fibers to provide the intimacy and benefits that can only be delivered by cloth.
It is important to talk about textiles now because they are themselves an endangered species. Many mills are vanishing one by one and educational institutions are downsizing their textile departments or have replaced looms with computers, leaving textile knowledge and talent with little place to go. The young and charismatic Daniel Harris gives us some hope, however, having opened the first mill in London in over a century. He restores Industrial Revolution-era mechanical looms doomed for the scrap heap; a dynamic vertical factory kept busy making traditional tweeds with a contemporary twist.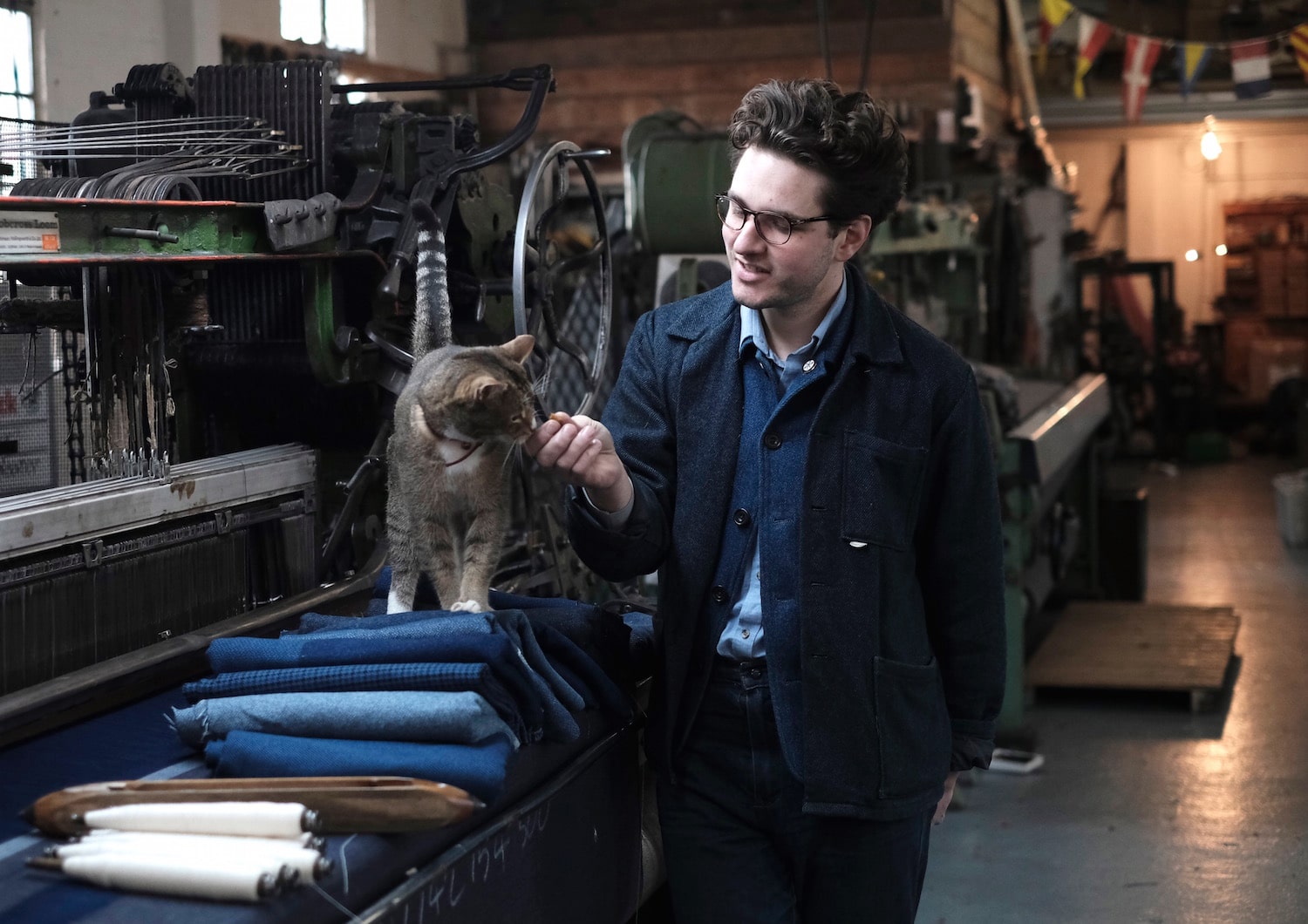 Mohawk, Tarkett and Interface are three global companies sustaining multiple mills and their communities in the American South, proving that the volume of business can coexist with quality and efficiency on a human scale, one mill at a time. In Massachusetts and Connecticut, entrepreneurial leaders like Catherine Connolly and Jacob Long have established boutique mills such as Merida and the American Woolen Company respectively. These thriving studios have saved local mills on the verge of collapse, reminding us how re-shoring (the opposite of outsourcing) is actually one economically-effective cultural way of making small towns great again while combating the encroaching onslaught of AI and the inability of the current presidency to fathom the transformative power of sustainable design.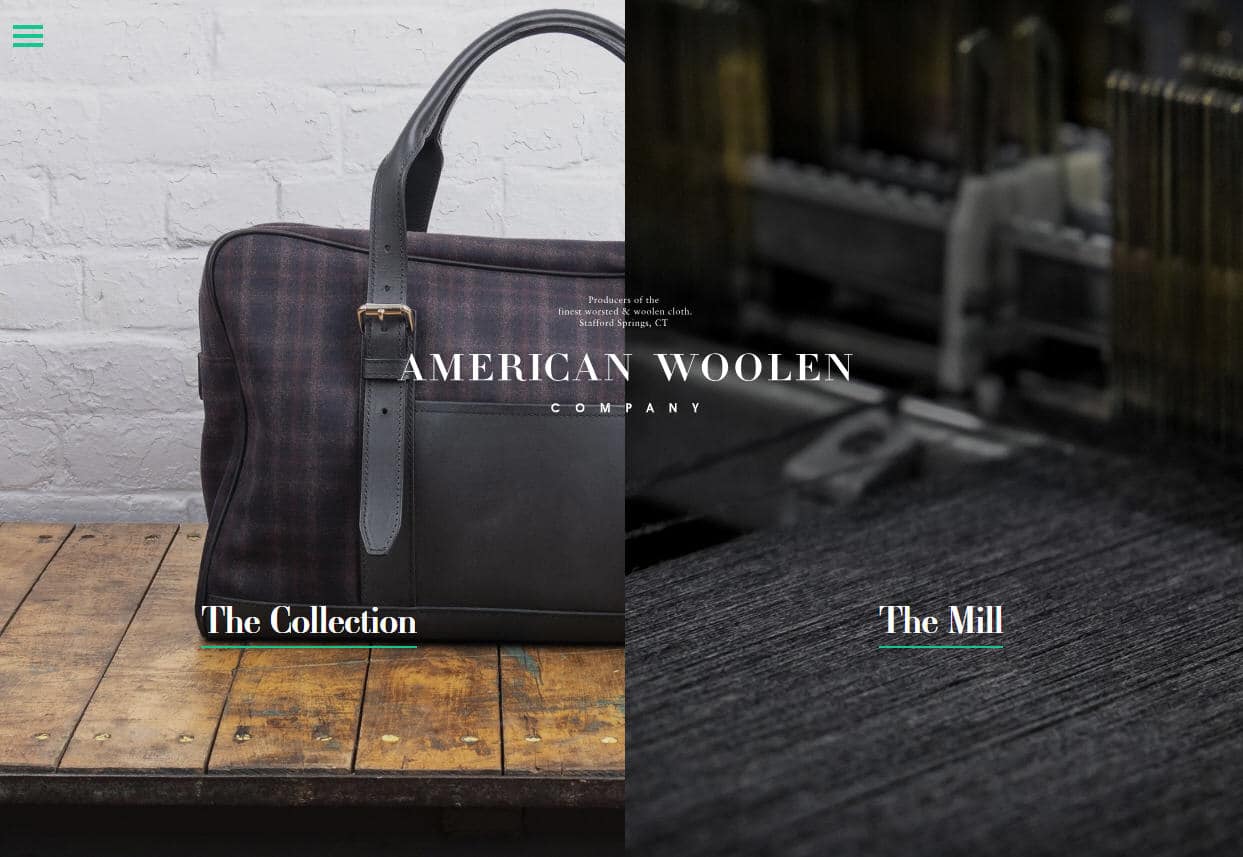 On the other side of the Pacific, the traditional Japanese technique of Nishijin-ori is being reinvented by Masataka Hosoo in Kyoto, a twelfth-generation weaver who has collaborated with MIT to create a computer system that designs unique structures that never repeat. Peter Marino is a big fan of this 331-year mill, using HOSOO's rich fabrics for wall coverings and upholstery in retail environments for Chanel, Dior and Bulgari.
Global textile production pollutes the planet with alarming volumes, leaving millions of tonnes of waste in its wake on a daily basis.
Since textiles have the power to reflect the fabric of our society and predict trends, many endeavors investigate alternative solutions to the problems of the last century. Second only to the oil industry, global textile production pollutes the planet with alarming volumes, leaving millions of tonnes of waste in its wake on a daily basis. EILEEN FISHER is one fashion company that is taking responsibility for its footprint, buying back clients' garments to turn them into zero-waste felt. WASTE NO MORE is a circular initiative using needle-punching to transform discarded fabrics into wall hangings, acoustic panels and cladding; an aesthetic form of activism slowly making waves in architecture, including a new Renzo Piano-designed campus at Columbia University.
The entire textile chain is being questioned, including the role of animals that have been acknowledged as sentient beings by growing numbers of governments. Ethics have influenced and shifted opinions on how farm animals should be reared, while fur is increasingly abandoned in favour of wild and shaggy synthetic or natural yarns. Leather is also turning vegan. Developed from mycelium cells, Mylo is a supple, sustainable material by Bolt Threads, while Zoa by Modern Meadow is one of the world's first commercially-available "leathers", made in a lab from collagen proteins.
Zoa by Modern Meadow is one of the world's first commercially-available "leathers", made in a lab from collagen proteins.
Such textiles respond to consumers looking for morally- and ecologically-conscious materials. People want to know the origin of their products, not unlike the slow food movement that transformed our understanding of terroir and local ingredients. In the Hudson Valley, collectives like Friends of Light work with regional farmers and spinners to hand-weave the most remarkable creations in mohair and wool. In the Netherlands, Claudy Jongstra takes the process a step further, raising the Drenthe Heath sheep herself; vertical farming that becomes vertical designing, telling stories along the way, from stable to fable.
Although weaving techniques have not changed much for millennia, in some cases, designers today see great potential when conceiving the fabrics of the future, often merging biology, science and technology. The Fibonacci sequence and biomimicry led threeASFOUR to design pangolin structures for a flexible 3D printed dress. Fibers from basalt to spider silk are being woven by startups, while Raul Polit Casillas is innovating "space fabrics" for NASA in 3D-printed metallic chain mail; one side of which absorbs light while the other reflects it. And the College of Optics and Photonics at The University of Central Florida just developed Chromorphous, a new technology that allows users to control and switch up the pattern on fabric using a mobile app. With such limitless possibilities, we should be talking textiles for the decades to come.