Completed in June 2023, the NOC42 'not just a campus' project includes two buildings with eye-catching exteriors and ingenious interiors. We go inside for a visit with the architects.
Among a sea of Haussmannian buildings in the north of Paris' 17th district are a few facades with striking differences. Modern, deconstructed cubes, floor-to-ceiling windows, materials such as wood and a cladding of white coating–these buildings are as far as one can get when thinking about the classic beauty of Paris, yet, at the same time, they remain closer to the heart of the city than ever.
NOC42, short for "not just a campus," is a footbridge between information technology school École 42 and life in the 17th district. Launched last spring, its aim is to create a fully integrated city, contributing to the neighborhood culturally, socially, and sustainably. 
"The idea was to anchor the project to the neighborhood, to benefit both NOC42 and the city. We wanted to create a symbiosis with the territory in which the buildings were being established," shares Adrien Raoul, founder of AR Studio d'Architectures, the team appointed to lead its architectural design.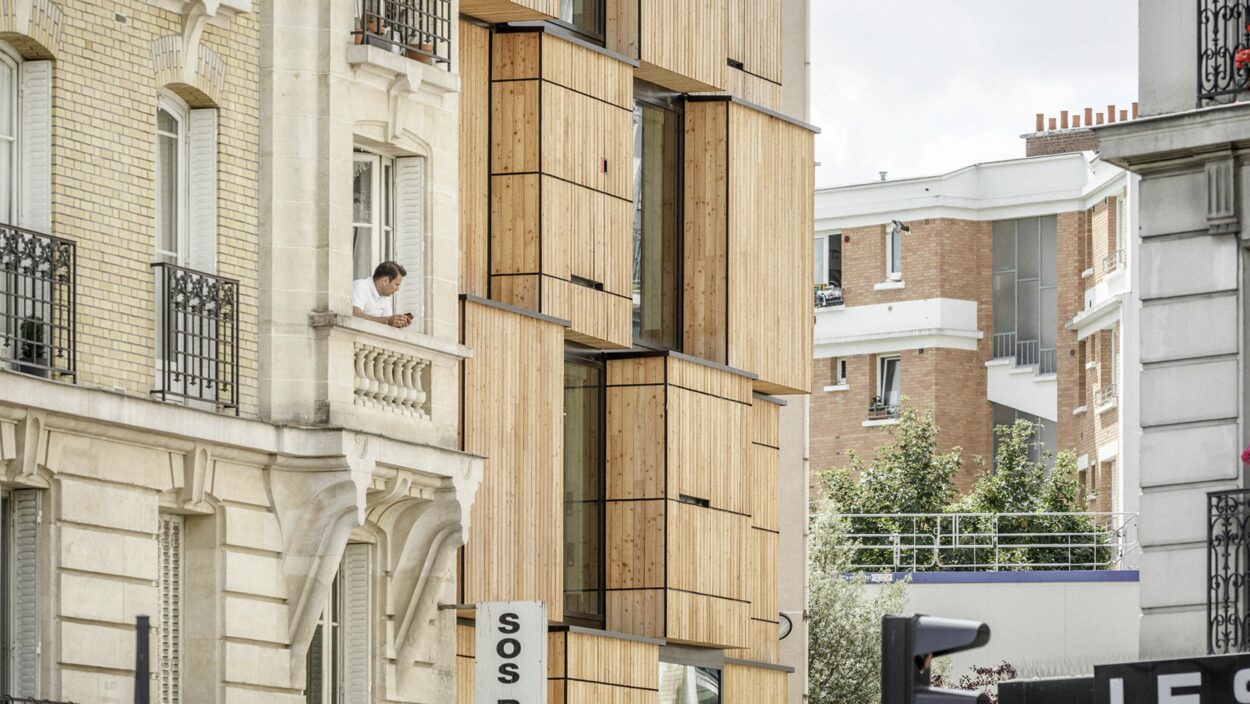 It began nearly ten years ago, in 2014. With the aim to reinvent Paris, the district's city hall released an open call for the private sector to pitch innovative urban projects for the 22 plots of land they had reserved for this goal. Businessman Xavier Niel, founder of École 42, purchased two plots of land opposite his school to strengthen their alternative education–a school for 1,000 students each year with no teachers, no books, and no tuition. How would one design for a school that relied entirely on peer-to-peer pedagogy and project-based learning?
In 2016, things started to kick off. This project was delegated to AR Studio d'Architectures as well as artist Christian Delécluse for the architectural creation, Franck Boutte's consultant team for its environmental and sustainable vision, Jardins de Gally for their expertise in plants that are situated in an urban environment, and Nicolas Laugero Lasserre for the project's innovative cultural proposition. In addition to these ingenious teams, one of NOC42's assigned design partners was Passarelles 17, an association that has been working to aid in the professional integration of its residents. 
For AR Studio d'Architectures, this journey began with identifying the common needs of the students as well as the district's residents–in other words, to program design that would improve their quality of life. This resulted in the construction of two buildings: the Brousse building, which is covered with panels of natural wood, and the Bessières building, which has a cladding in white coating. Both buildings are located on the other side of the boulevard where École 42 is located.
The wooden Brousse building carries the social mission of NOC42 by providing accommodation at very low prices. Their 1,000-unit student residence provides sleek, comfortable cabin beds, which, as Raoul explains, helped "increase the use of available space by using the capsule bed model which is done in some hotels in Japan." The building also provides showers in one dedicated area rather than dispersing them in each sleeping area, which allows for savings in primary energy.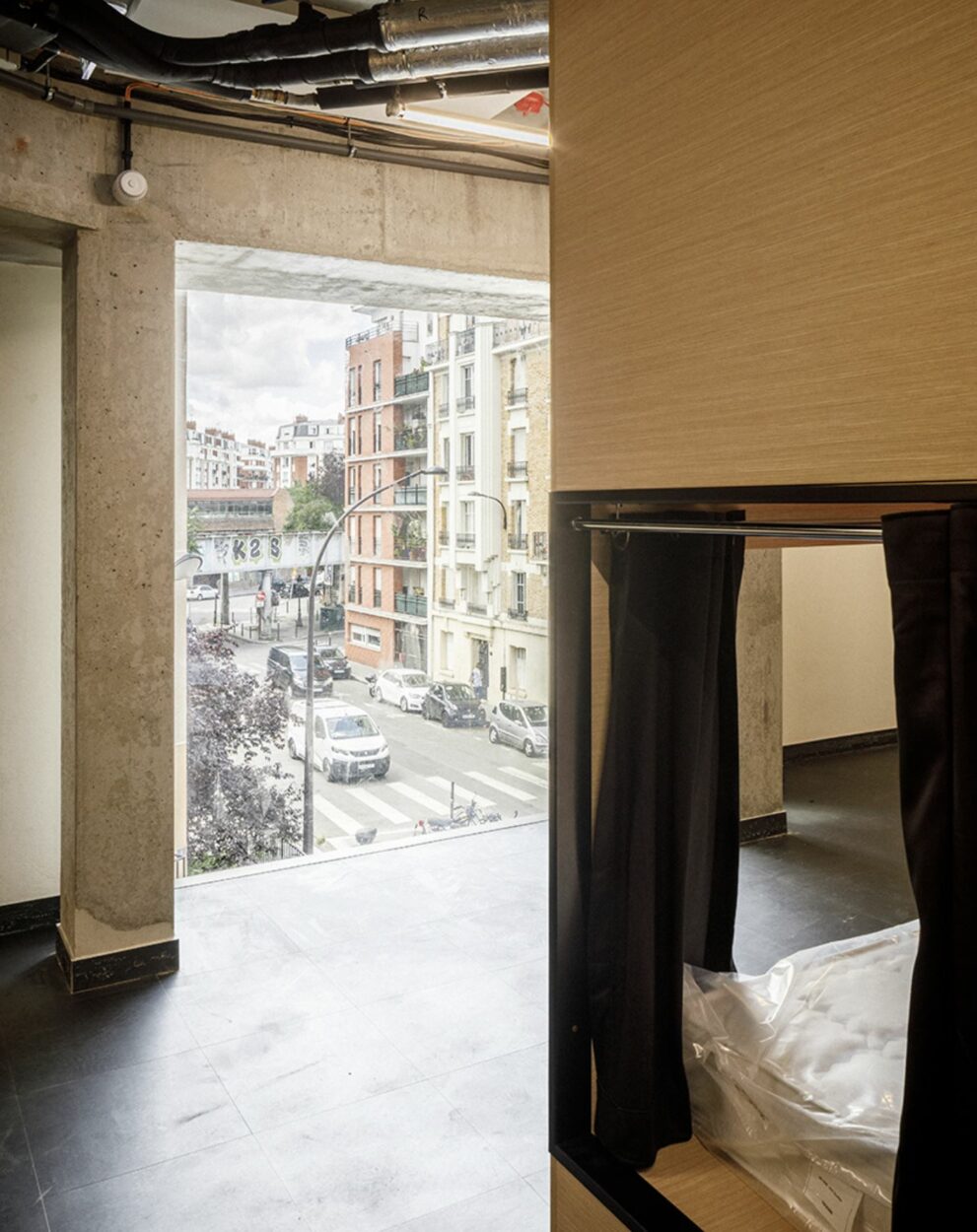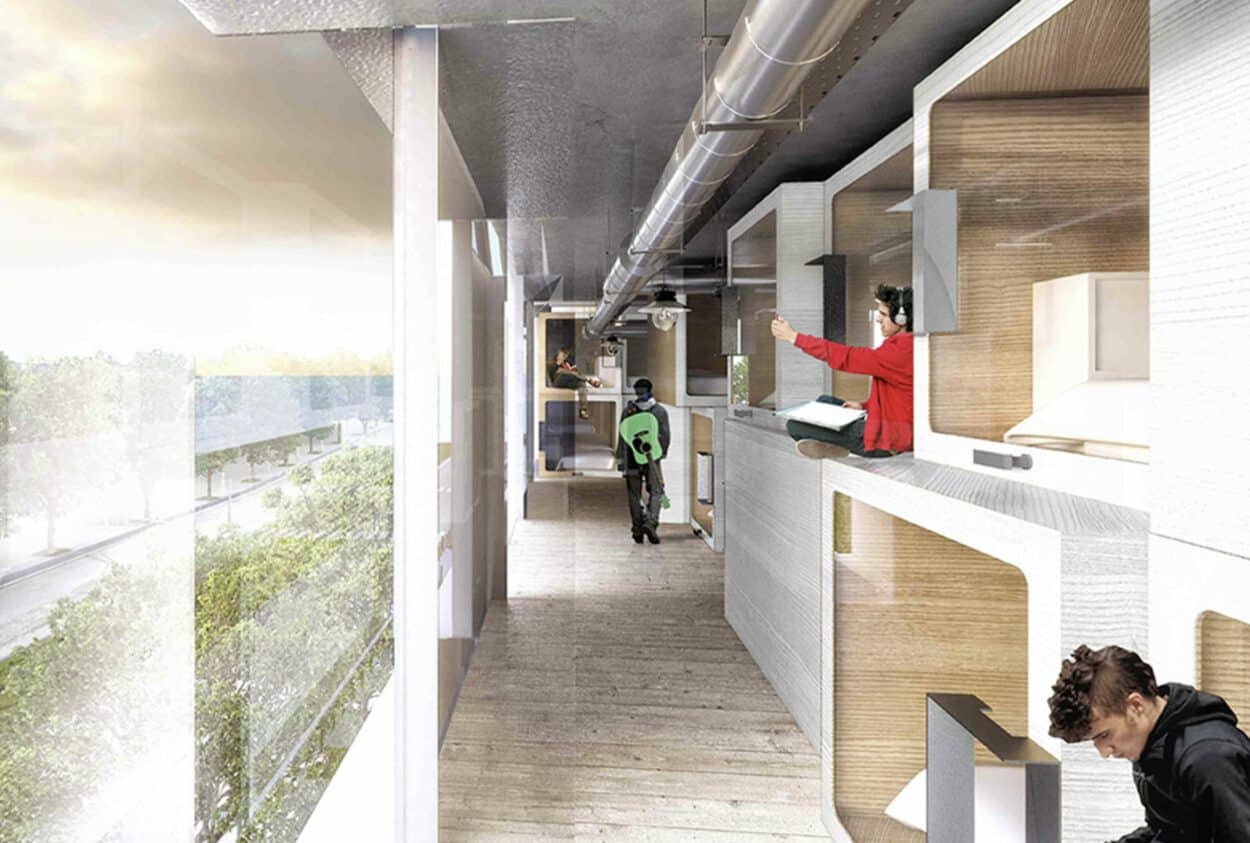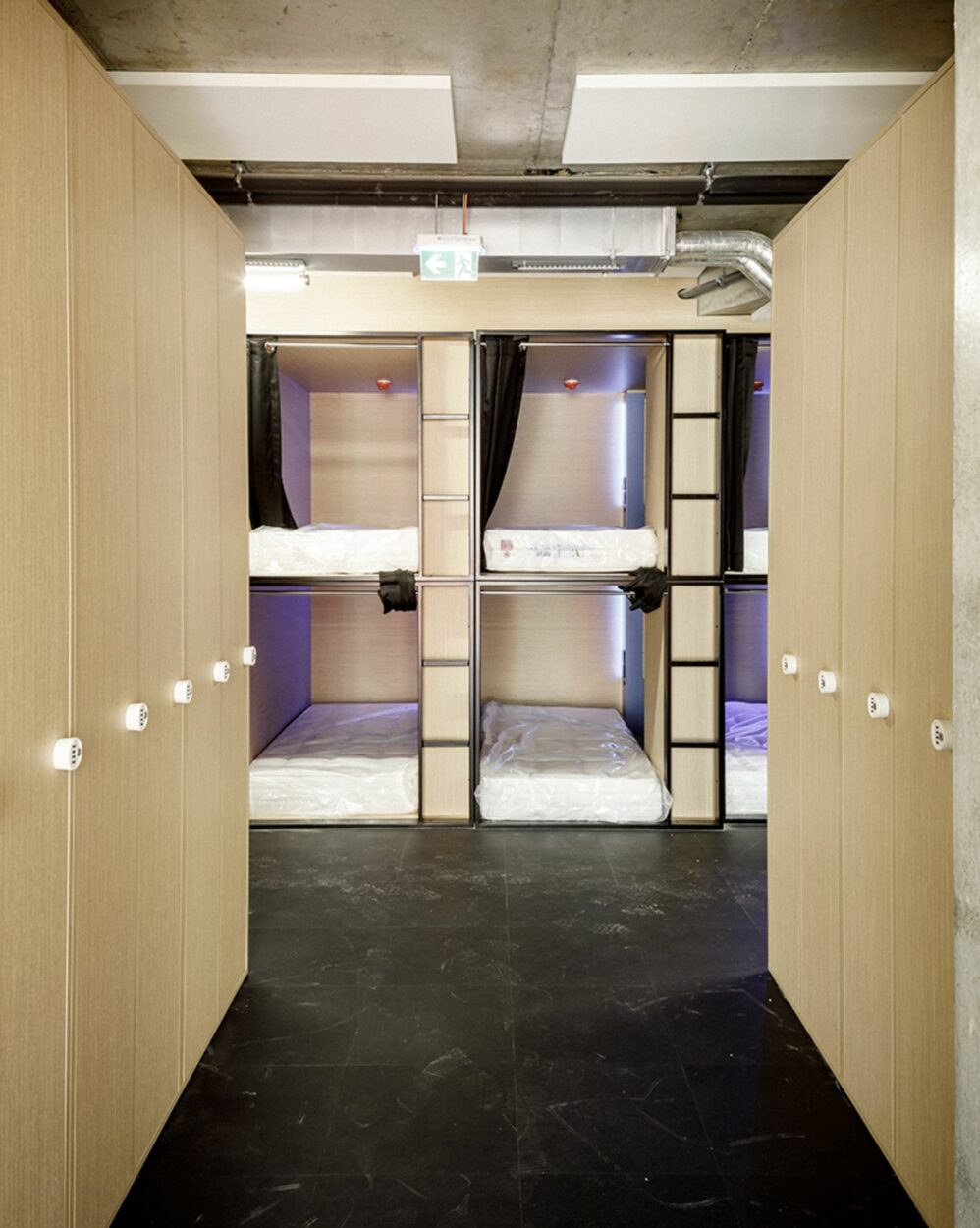 Just a few dozen meters away, the Bessières building supports many of the neighborhood's cultural and social projects, consisting of a performance and exhibition hall with more than 200 fully reconfigurable spaces. This includes a program provided by Nicolas Laguero Lasserre, Director of ICART International School and Founder of the Club Artistik Rezo. On the ground floor lies a dedicated space that is also available for neighborhood associations.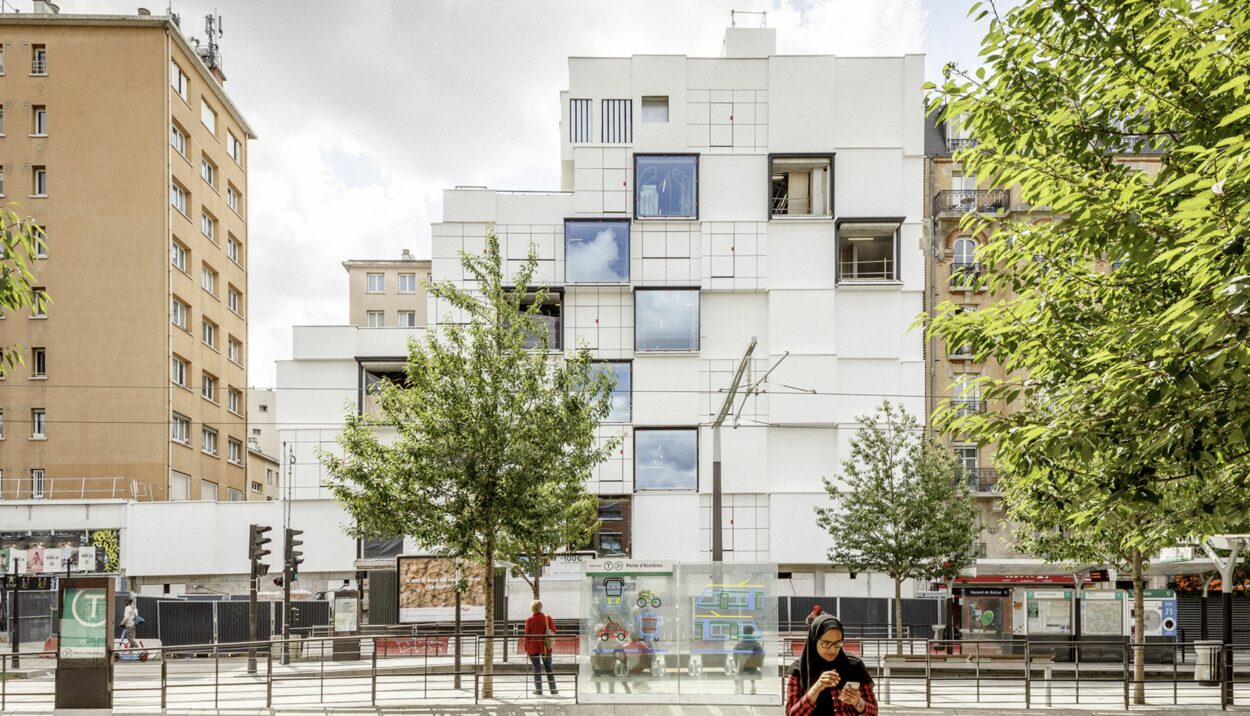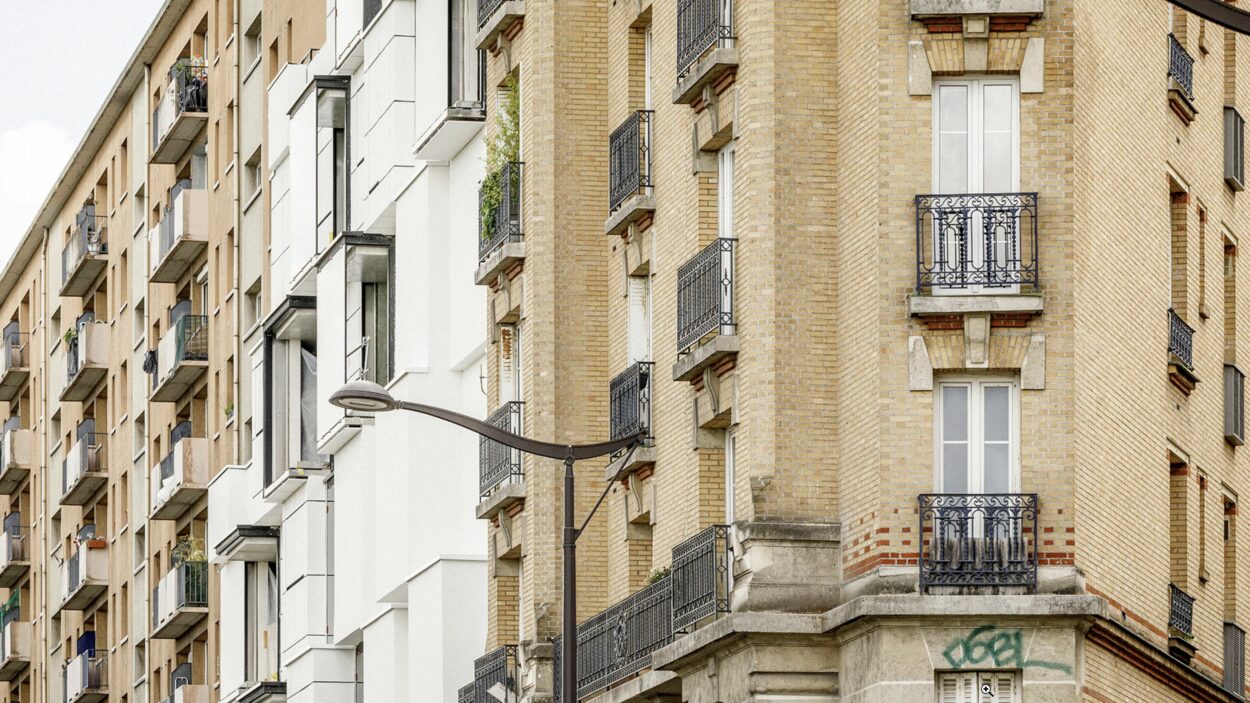 One of the main goals of the project, which one can already guess from the deconstructed cubes that make the buildings, is to be infinitely reconfigurable for different needs. The campus, which is unlike any other, is open 24/7 and is not used the same way and at the same time by everyone, and therefore does not experience any peak in consumption during the day or night. It is a place of innovation that awakens creativity, whether you are an early bird or a night owl.
NOC42 is an important reminder that architecture is indeed humanism. Raoul shares some final thoughts, highlighting this:
"What interests me about architecture is the people. Who are we designing the building for, and what uses will this building have? It is the framework that we follow in all our projects," he says.