LAYER design agency released its Pendler design, an e-bike with a delightful style and high-performance technology.
It can at times appear as though what's new as an object is new as a concept but it's often not the case. As for the e-bike, the concept dates back to the 1800s when Ogden Bolton patented a battery-powered bicycle in 1895, Hosea W. Libbey patented a bicycle with a double electric motor in 1897 and John Schnepf patented an electric motor with a roller wheel. What designers have been doing with the e-bike since then is updating and modifying its technical aspects and aesthetics.
Recently, Benjamin Hubert's creative agency LAYER designed Pendler, a compact urban e-bike that pairs high-performance technology with a finely crafted aesthetic to create a new vision for urban commuting that aligns not only with a user's performance needs for efficient travel, but also with their lifestyle aspirations. 
As the word means "commuting" in Danish, Pendler is a nod to the tradition of cycling in Denmark which is one of the most cycle-friendly countries in the world with 9 out of 10 Danes owning a bike.
The symmetrical step-through U-shaped frame allows riders to step through the frame regardless of what they are wearing, and the saddle and handlebar height can be adjusted for a comfortable ride. The frame is constructed from standard circular steel tubing with die-cast aluminum mounts for the baskets, which have a more organic, fluid expression. This is paired with leather details in the saddle and handles and the timber slats of the basket to bring a sense of warmth and craft to the bike.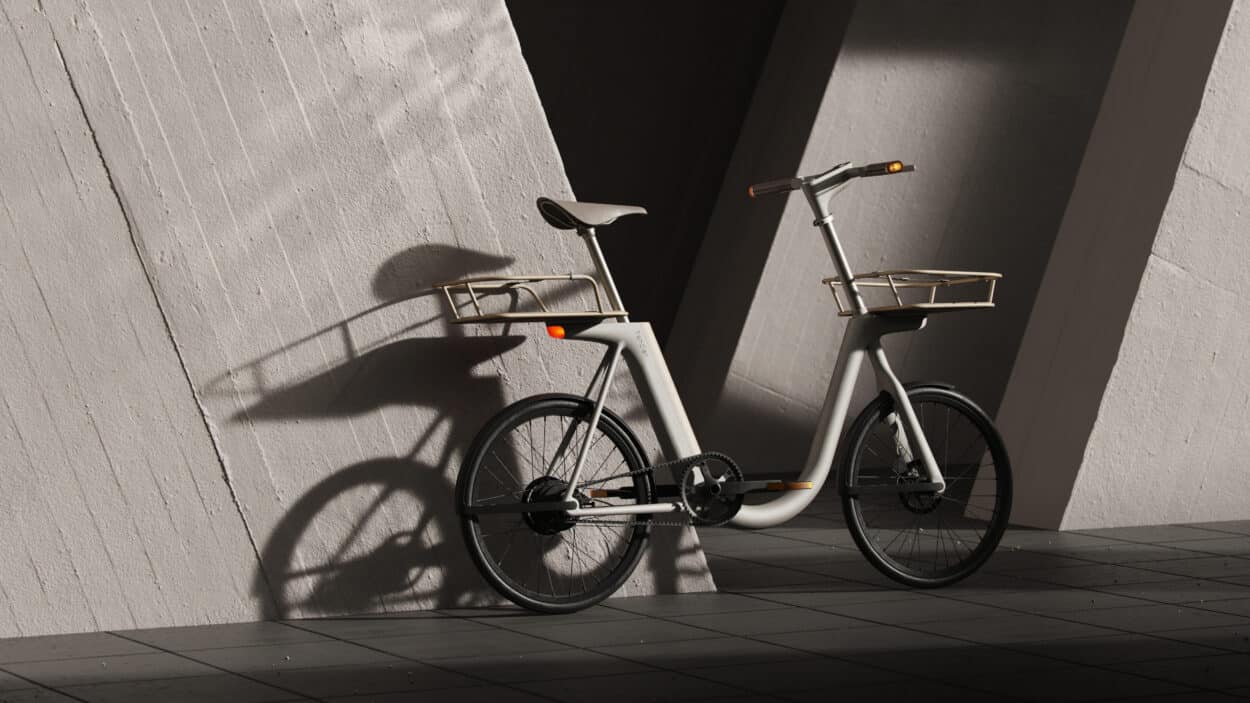 The compact wheelbase and relatively small 20-inch wheels allow for easy storage and travel on public transport, reducing the complexities involved in urban commuting. In keeping with this approach, the folding pedals and 90-degree turning handles facilitate storage in compact urban spaces, including apartments and share-houses where space is at a premium.
Pendler comes with several modular, detachable accessories that enable users to carry shopping and luggage, as well as a phone dock that offers safe and easy access to devices while riding. The front and rear basket attachments feature a timber base with a wire surround and integrated adjustable straps that keep luggage or shopping in place, whether for weekend shopping or the everyday commute. When not in use, these baskets can simply be hung up on storage hooks in the home for a more streamlined ride
Integrated indicator lights on the handlebars and rear and front of the frame – which are powered by the inbuilt battery – help cyclists communicate with other traffic without having to take their hands off the bike. This is a particularly pertinent concern for cities such as London where cycling accidents are commonplace.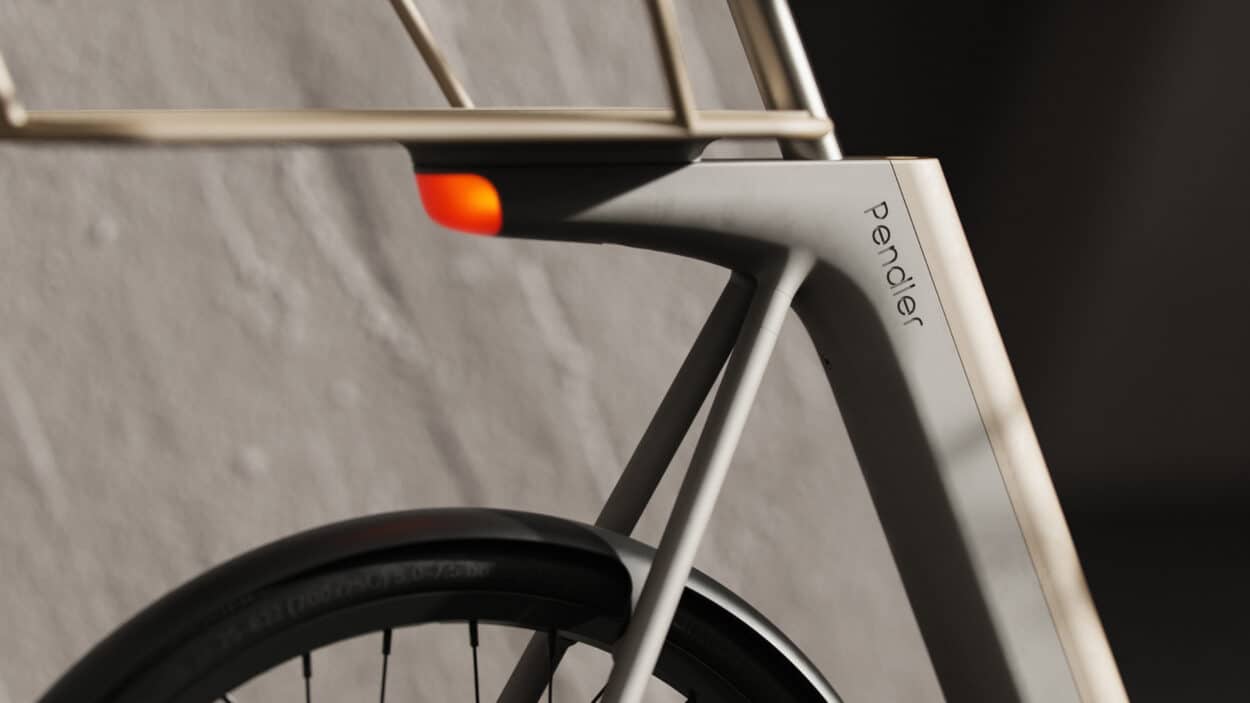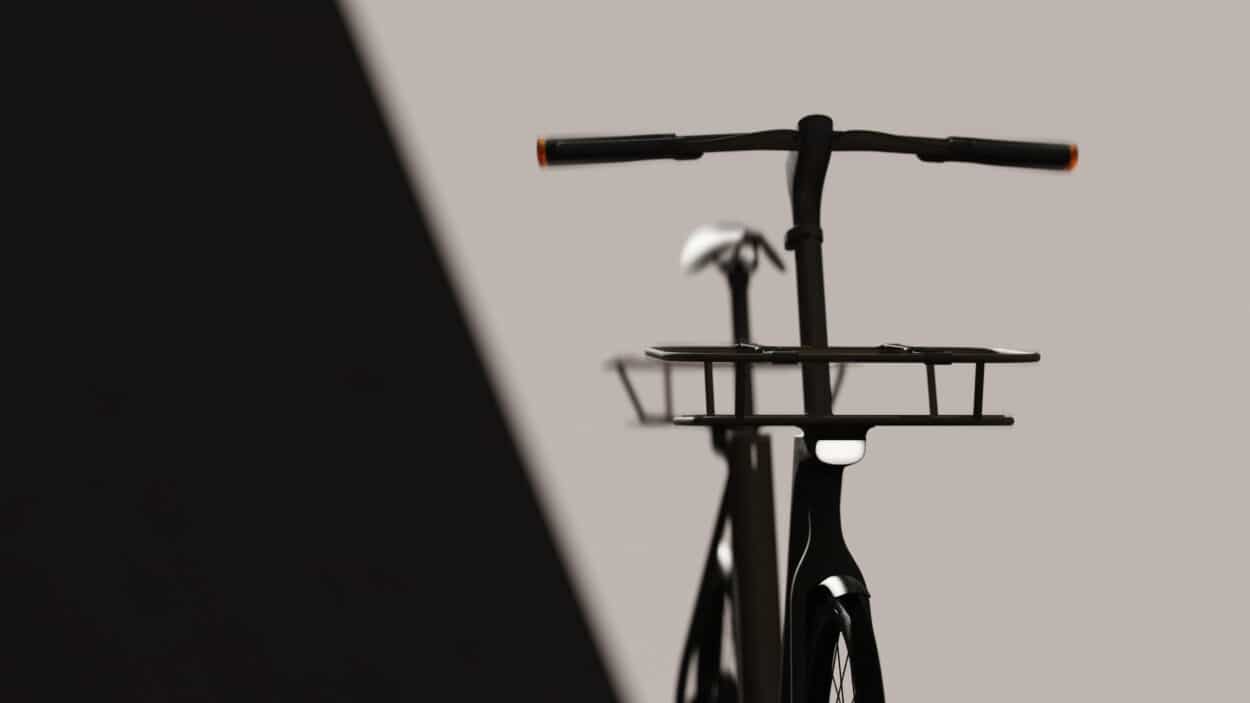 The Pendler bike utilizes a compact 45Nm rear hub motor that allows the frame to maintain a sinuous, uninterrupted form, and it is powered by a removable 250Wh battery for ease of off-bike charging or sustainable replacement. Speed is controlled via the handlebars, and the top speed is 25km per hour in keeping with the UK/EU speed guidelines. The battery can be easily removed and charged via any outlet, and a single charge can achieve 70km distance, making Pendler ideal for weekly commutes.
"We believe easy, everyday travel should be for everybody – and our aim with Pendler was to envisage a safer, more convenient and effortless mode of personal transport to enable independence for commuting in the city. The result is an intelligently designed e-bike that is inclusive, easy to store in compact urban spaces and balances high performance with a desirable, crafted aesthetic." Benjamin Hubert – Founder, LAYER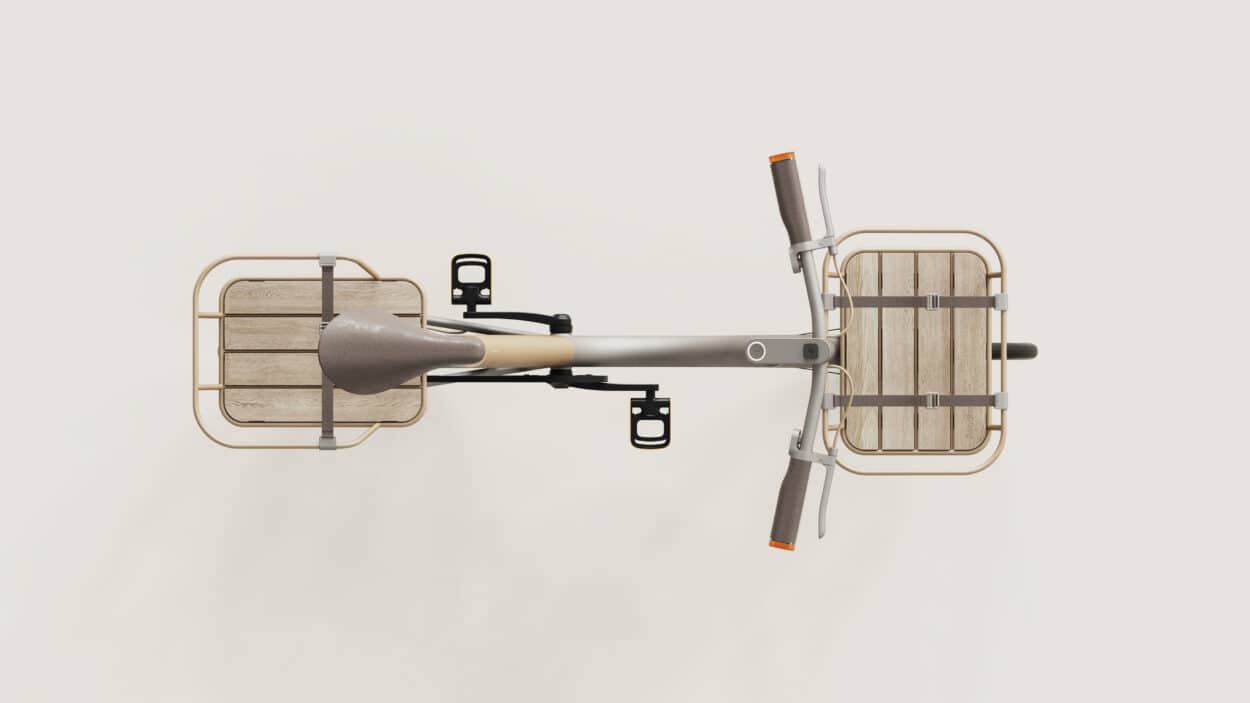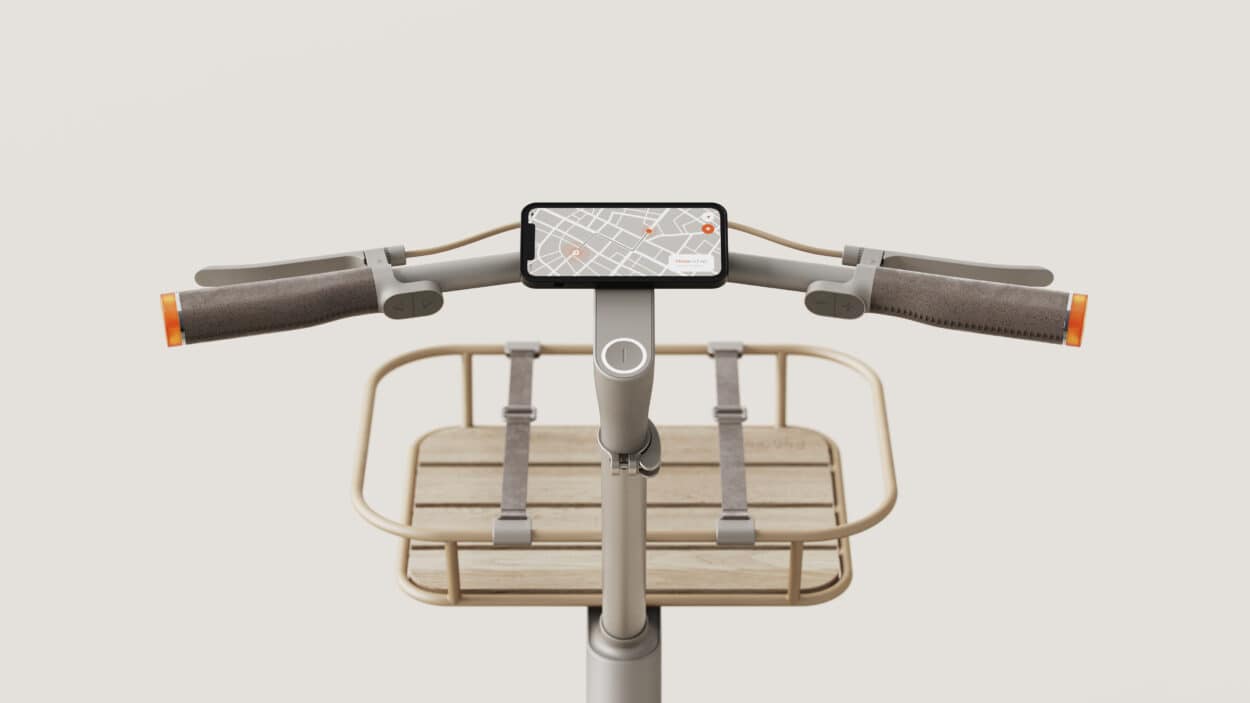 In detail:
•LAYER has designed Pendler, a compact urban e-bike concept that facilitates better commuting.
•The compact wheelbase and 20-inch wheels in combination with folding pedals and handles allow for easy storage and travel on public transport.
•The bike has detachable front and rear basket attachments.
•The frame is constructed from standard circular steel tubing with die-cast aluminum mounts for the baskets.
•The saddle and handles are leather, and the baskets are timber and metal.
•Pendler features a 45Nm rear hub motor and a removable 250Wh battery.
•A single charge can achieve 70km of travel.
•The top speed is 25km/hour (in keeping with UK/EU speed guidelines).